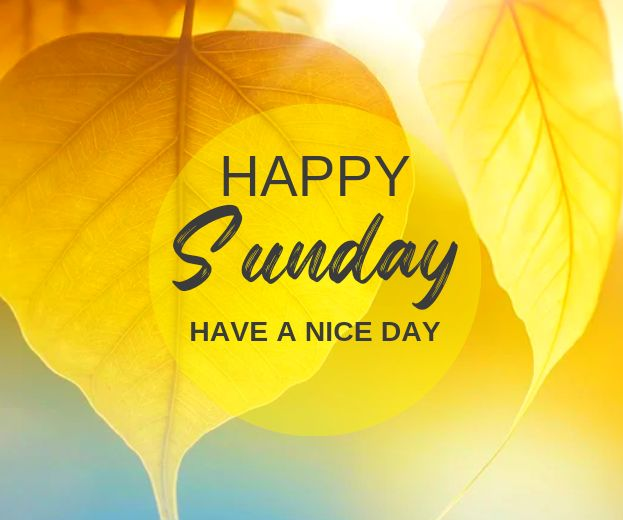 Happy Sunday Prayer Messages/Wishes – It is good to send Sunday prayer messages to your friends, family and loved ones. Sunday is a day of rest. It is a day of gratitude to God for his protection throughout the past week while also asking Him to come and be with us in the new week. Some people go on outings on Sunday where they make make merry, relax and refresh themselves. Pray for God to come and guide and protect him or her throughout this day and the remaining days.
Sunday Prayer gets us set for the upcoming task of the new week. When you want to send these prayer messages to anyone, let it be filled with wishes and supplications to God. These Happy Sunday Prayer Messages, Wishes and quotes will strengthen whomsoever that receives it. It also reminds them that you still love and cares for them.
Happy Sunday Prayer Messages and Wishes for Him or Her
Sunday morning Prayer – Messages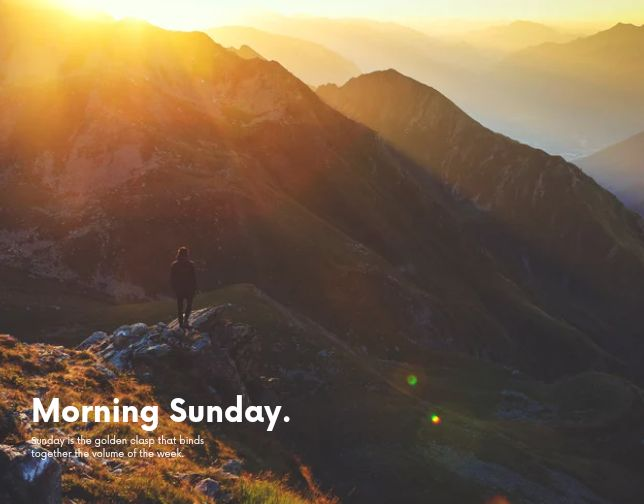 1. Good morning. On this day the first of days, my prayer for you is that God the source of light, will fill you with His love divine, He will direct every step that you shall take, He will shine His good spirit in your heart. Best of His gifts you shall receive today. Happy Sunday my Love.
2. The God who bring the world from darkness, will impart all His gifts in your heart. You shall be filled with his abundant grace and blessings, songs of praise and thanksgiving shall never depart from your lips. Happy Blessed Sunday Morning to you.
3. Happy Sunday Morning. Today, the Eternal Father shall grant you true peace and gladness. He will bless you with His exceeding treasures. Your heart shall always be filled with merry on this day and evermore. Happy Sunday to you.
4. Today will be a day of joy and light in your life. It will be the most beautiful and brightest of all your days. New graces you will always be gaining from this day of rest to the rest remaining days. Happy Sunday to you.
5. Untouchable you have been marked from every form of harm and danger. All the darkness in your ways He shall fill with light. He will sent forth His spirit to come and be with you on this day. Happy Sunday Dearest.
6. On this day of rest, the good Lord will renew your failing strength, He will calm your weary and troubled heart. With his freshnening dew He will give you joy everlasting. Happy Sunday Beloved.
7. Today will be a day of peace in your life, all the blast of disccord in your life will cease, all the waves of strife in your life shall be still. You will know no sorrow all the days of your life. Have a lovely Sunday.
8. There shall be an unquenchable light in your ways today, all the glooms on your way has been chased away. The Lord will be your shield and guide. Be glad because today will be a happy day for you.
9. Just as today is a day of prayer, May the Lord lift up your heart to seek Him, May He draw you nearer to Him. He will come down and meet you so that you will know him more. Happy Sunday to you my Love.
10. The Sun shall rise in your favor today, it shall also set in your favor. This Sunday shall be the best of all Sundays that you have witnessed. The heavenly manna shall continue to fall for you. Have a joy-filled Sunday.
Happy Sunday Prayer – Messages and Wishes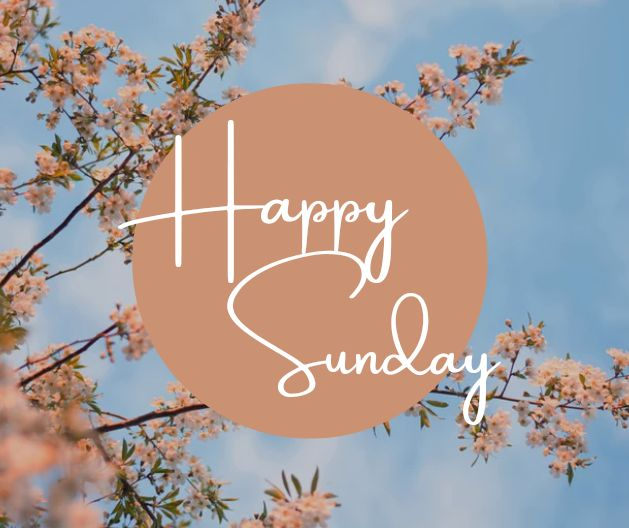 11. This is the day that the Lord has made, therefore, you have to rejoice and be glad in it. Let your heart be glad and your lips His wonders tell, for He has promised to be with us at all times. He will never leave nor forsake you. Enjoy your Sunday my Dear.
12. On this day, the Lord will descend and bring salvation to you from his throne. He will never allow you to be depressed or lose the way to an endless rest. You will be filled with His grace at all times. Have a Blessed Sunday.
13. May the good Lord who sufficient is in His arms alone provide you with all your needs. May He come and make all the burden that you are carrying lighter for you and grant you His unending joy and happiness. Happy Sunday to you.
14. Today, you will approach the altar of the Lord with joy, you will praise and bless His name for all He has done, and all that He will do for you. May nothing come to steal away your joy. Happy Sunday Darling.
15. The Lord will be your shield and defender at all times, His tender mercies shall be firm in your life till the end. He will continnue to enrich you with His bountiful blessing. Happy sunday to you.
16. The good Lord will show you the love that no earthly human can show you on this day. He will favour you in all your ways. He will comfort and never will He leave nor abandon you. Enjoy your day.
17. The Lord will descend with all His gracious power and fill your spirit today. He will lead you in the right paths of life. He will spread His mighty wings around you so that no harm shall ever befall you. A blessed Sunday you shall have.
18. On this day, the Lord will be your corner-stone, He will pour his blessings on you. All your supplications, He will attend to. May nothing come to thwart your peace and happiness today. Cheers to a happy Sunday.
19. May the Lord pour His spirits from on high and supply you with His graces and gifts, May he clothe you with his righteousness, and teach you to walk in His ways always. Happy Sunday.
Happy Sunday Blessing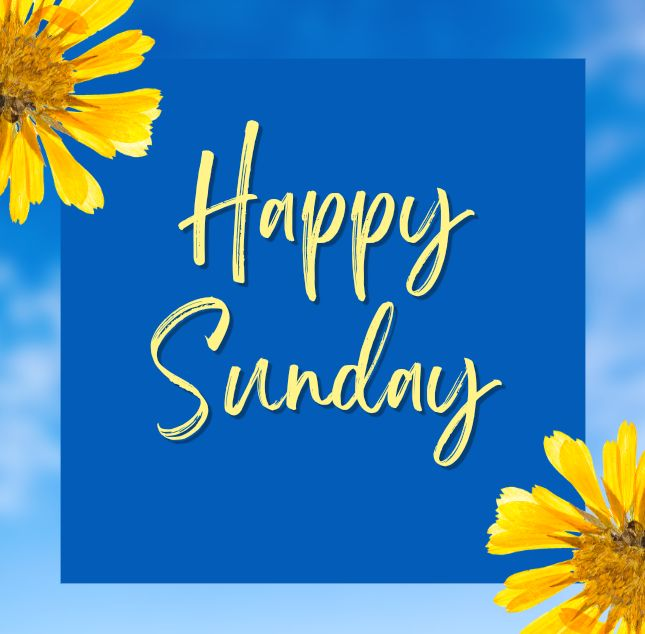 20. The Lord will impart his wisdom, faith and zeal in you. You will always be steadfast in your faith. By day and night, He will be there to guide and protect you. Walk majestically today because you are protected by the Most High.
21. May the Lord renew and refresh your soul. May He cleanse you from all your sins and grant you His grace to walk in His way always so that you shall inherit His kingdom at last. You are blessed today and always.
22. May the Lord who is the source, the begining and the ending of all things, be with you at all times. May He always offer you a helping hand when you are in need of it. You shall dwell forever in his goodness and mercy.
23. The Lord will not only bless you but also your loved ones, He shall keep them far away from every form of harm. His presence shall always be their light and guide, in their weaknesses, He shall keep them by His side.
24. May the joy of the salvation of the Lord, be your strength and your stay, May you love and praise the Lord each and every passing day. Happy Sunday to you.
25. On this blessed day of the Lord, every form off calamity that may want to overtake your soul shall cease. The Lord shall give you peace again and renew your soul.
26. May the Lord redeem all your wrongly spent days, may He make you to enjoy this day to the fullest. Nothing shall come to dim your soul today.
27. The mercies of the Lord shall be with you each and every returning day, He will give you new treasures and countless price and provide a that you need to enjoy this day. Happy Sunday to you.
28. Whatever you may do, whether big or small, whatever you ask, may the glory of the Lord help you to fulfill and achieve all. Happy blessed Sunday to you.
29. The Lord will help you this and every day, to experience a calm and peaceful day. All your heart desires he shall richly supply. Happy Sunday to you.
30. May the Lord gladden your heart and warm your heart, you shall rejoice and dwell in his presence always. Happy Sunday to you.
Sending Happy Sunday Prayer Messages is a sure way to remind your family and loved ones that you still love and care for them. They will be happy to receive these Sunday Prayer wishes from you.
Also See; Happy Weekend Prayer Messages and Wishes for Him or Her
Blessed Sunday Morning Quotes with Images