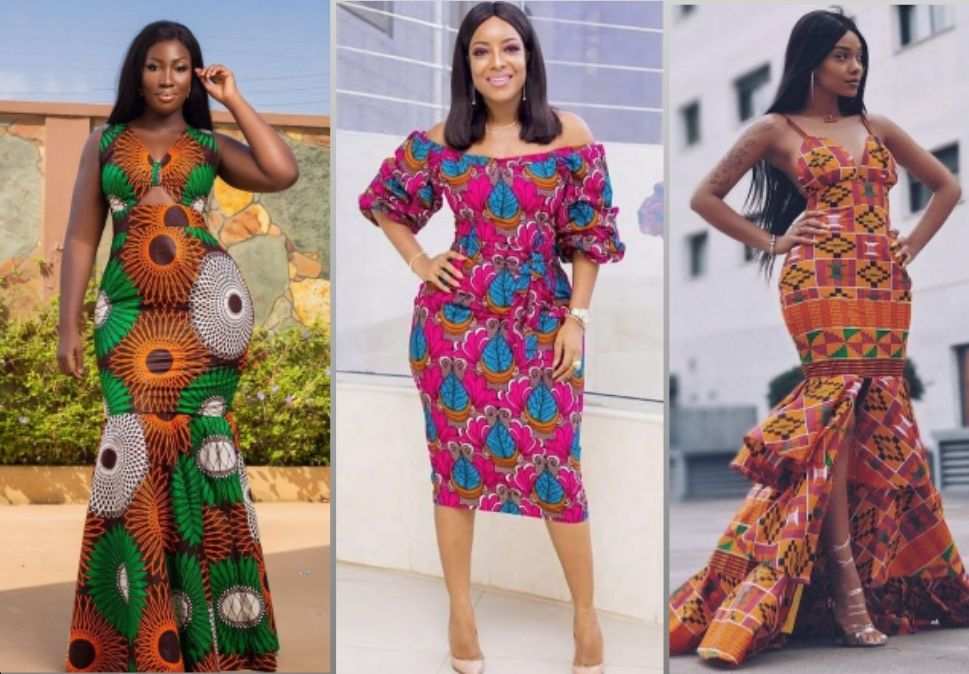 African Wedding Dresses for Guests – African dresses comes with irresistible fabric designs and styles. Though it may differ from country to country, but popular Traditional African dresses are made with fabrics such as Ankara, Kente, Kitenge, Dashiki and others. The traditional Styles that those fabrics were used for still exists. As a lady, when you have gotten an invitation to that wedding, check out for the best African wedding dresses for guest. African dress styles is not limited to Africans alone. It is worthy to note that African Americans and other continents are embracing these fabrics and styles too.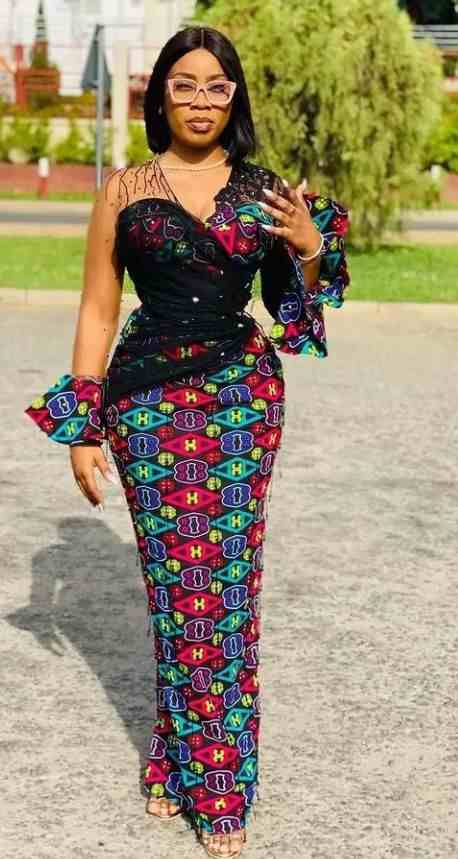 It doesn't matter whether you are a slim or plus size ladies, always check out for the latest African wedding dresses for guest, you will surely find the style that will look good on you. Also try to look for a good fashion designer that will give you exactly what you want. You need to dress gorgeous to that wedding. Choose a style that will represent what you want to look like. I will recommend long dresses for wedding although you can go for short dresses too. African Wedding outfits for Ladies this season are indeed stunning.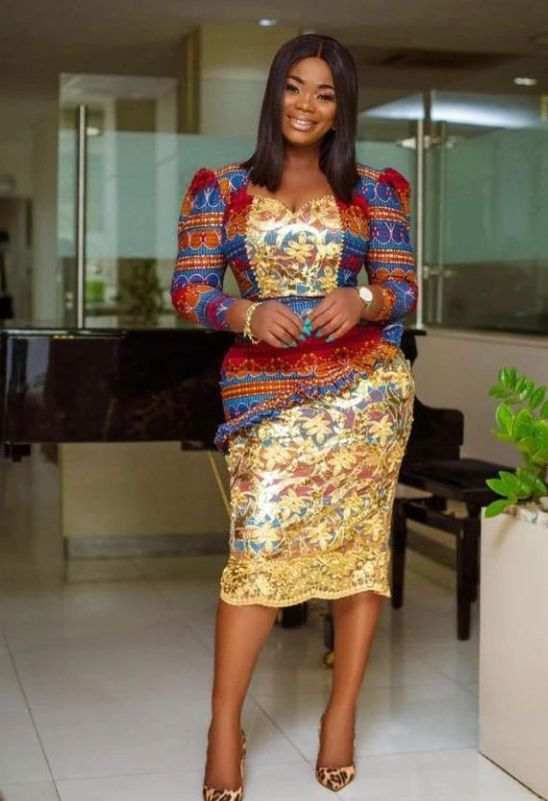 Some of these African print wax can be used alone. In some other cases, you can make it to look modern or have an English look by incorporating other fabrics like lace, Satin, Organza, velvet and others. One of the major characteristic of this fabric is that it comes in colorful prints and designs. For that African lady look, you can incorporate a matching head wrap to your style. The popular Styles for weddings are Long straight cut gowns, maxi gowns, short straight cut gowns, flare short gowns and skirt and blouses.
Latest African Wedding Dresses for Guests
1. Ankara fabric Styles for African wedding Guests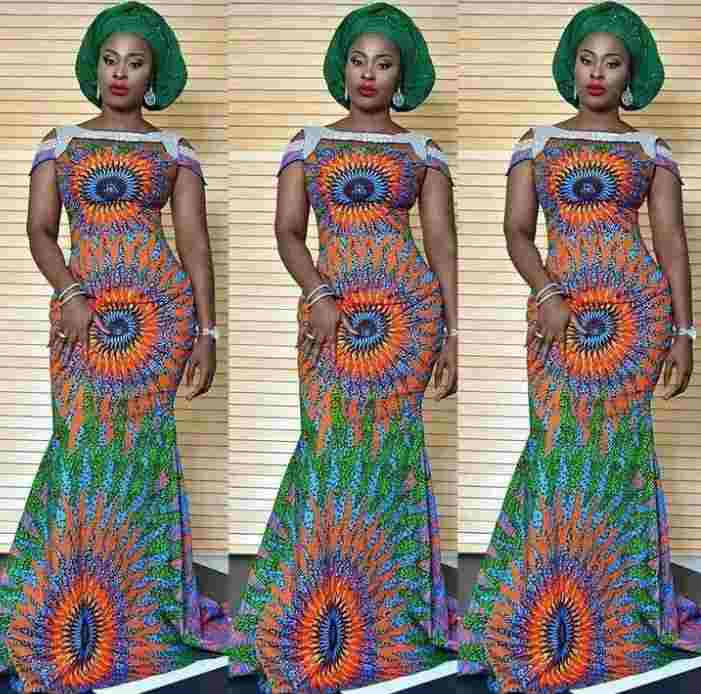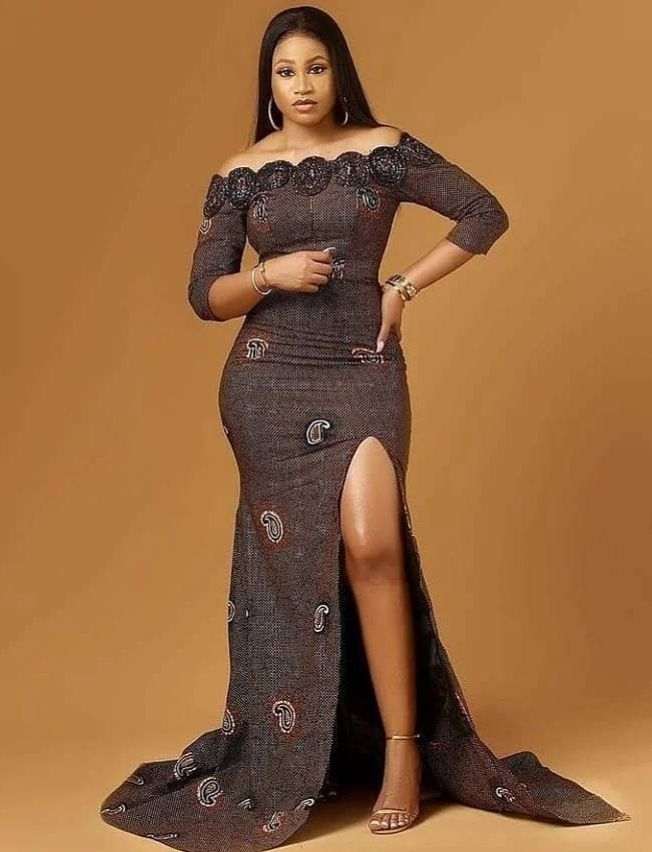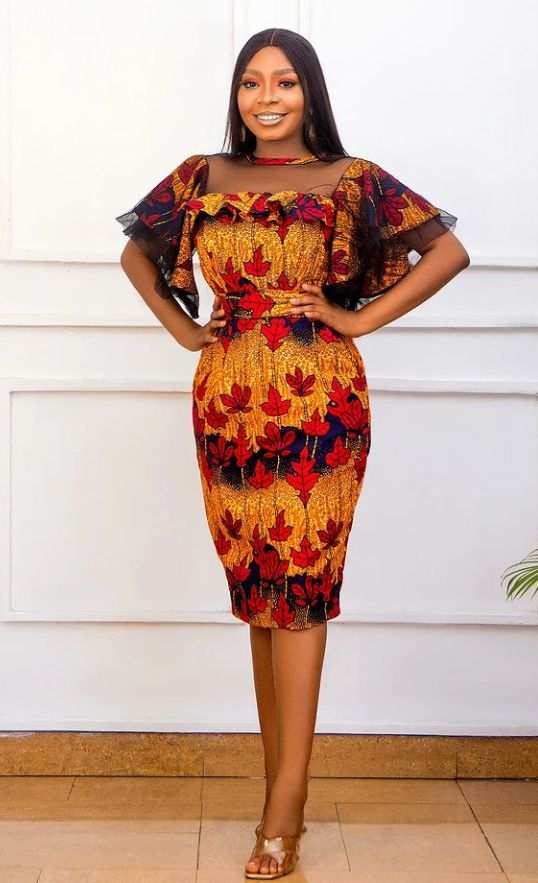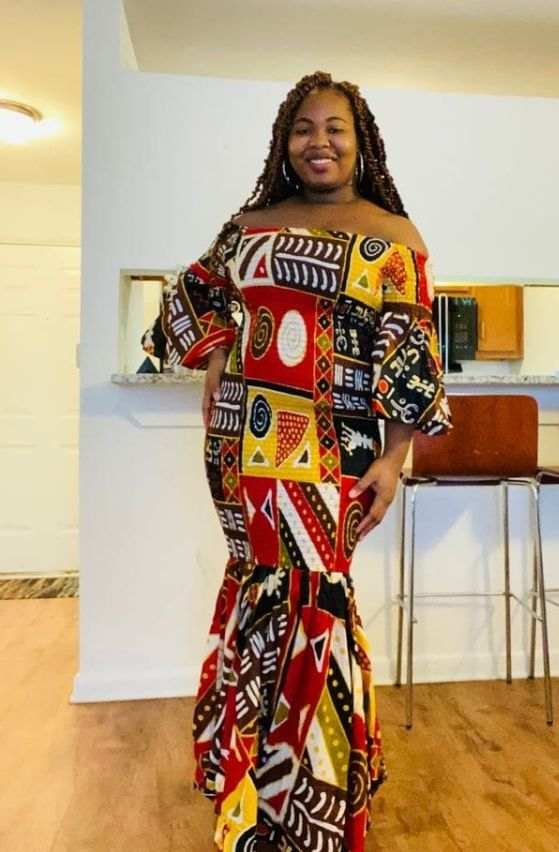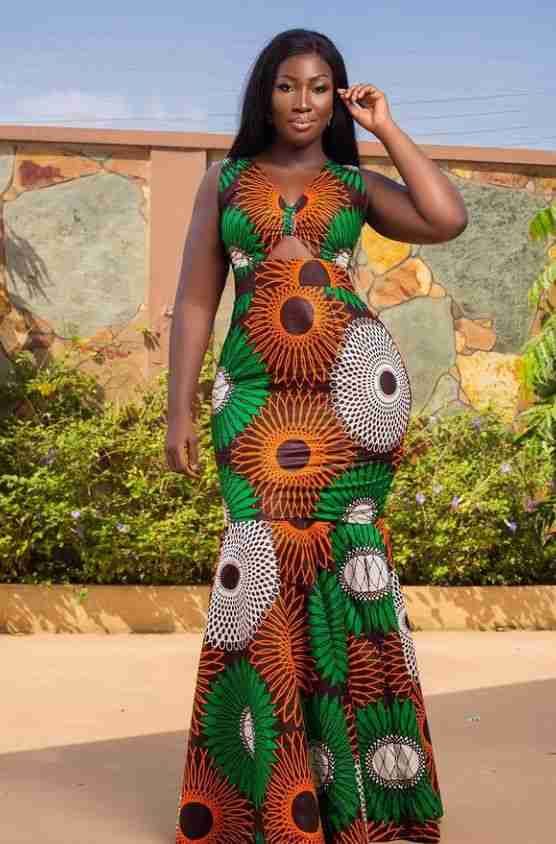 Ankara fabric also known as African print wax or Dutch wax is suitable for almost all dress styles. One of the major characteristic of this fabric is that it comes in colorful prints and designs. This fabric has a great texture that makes it suitable for African wedding guest dresses. If you are going for long Gown Styles, you can sew it as an off shoulder, v-neck or round neck. The most popular sleeve styles are butterfly sleeve, layered sleeve, puff sleeve which can come in various lengths. There are other sleeve designs too.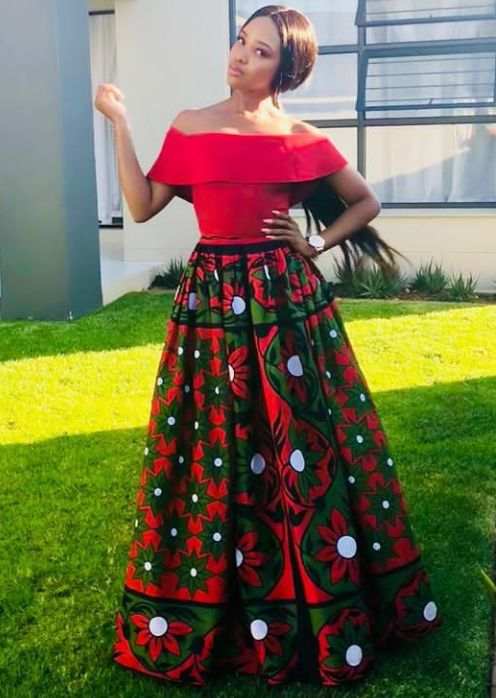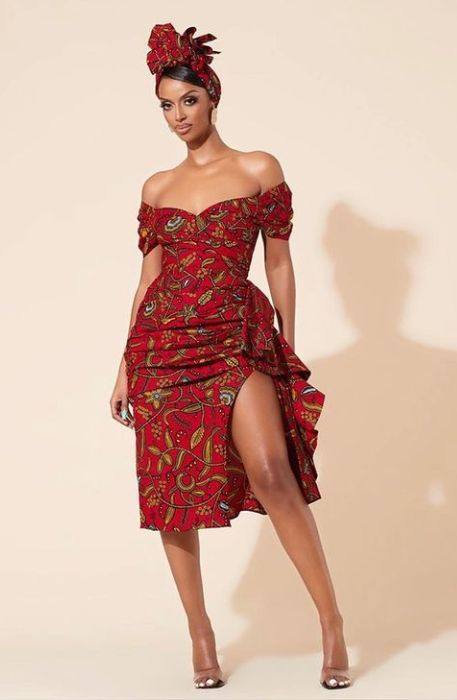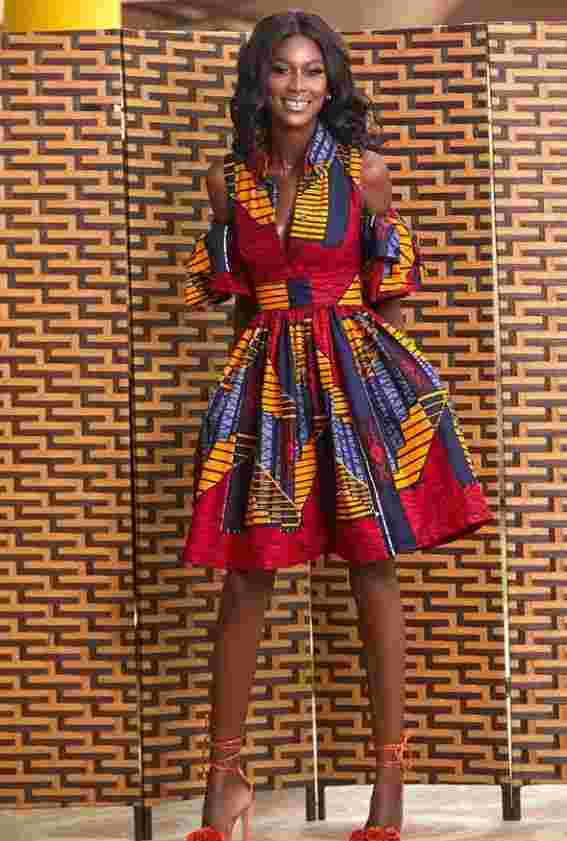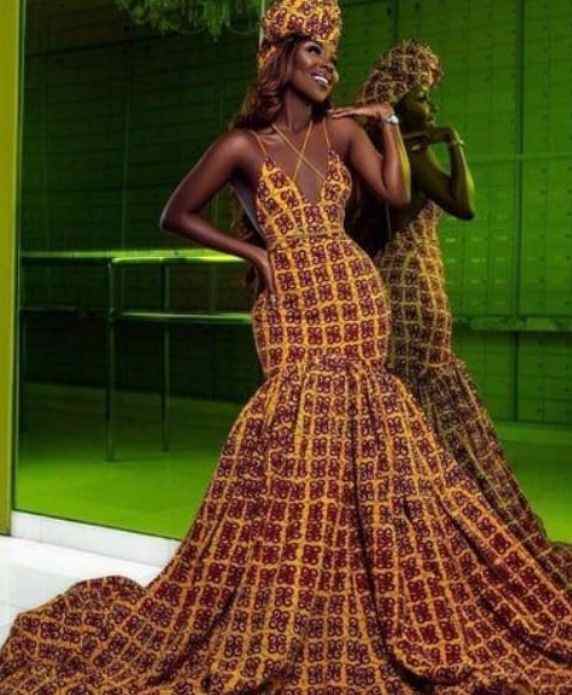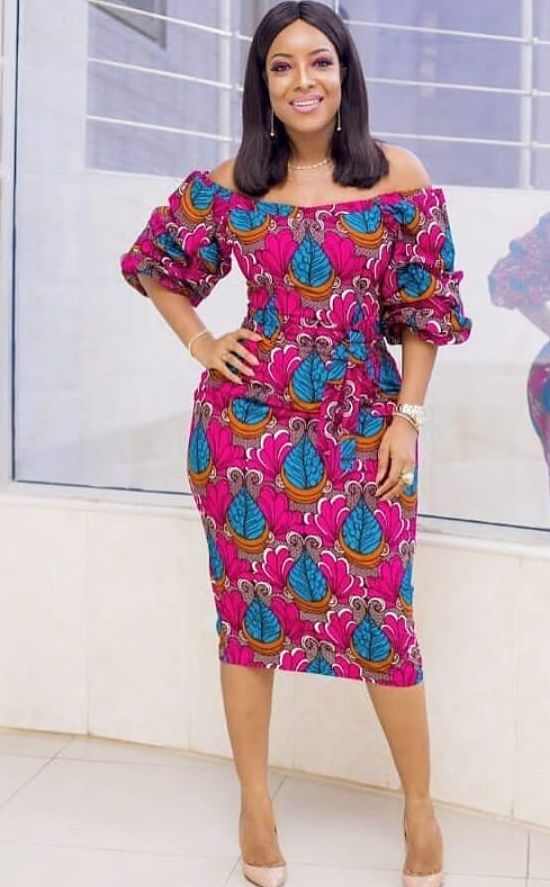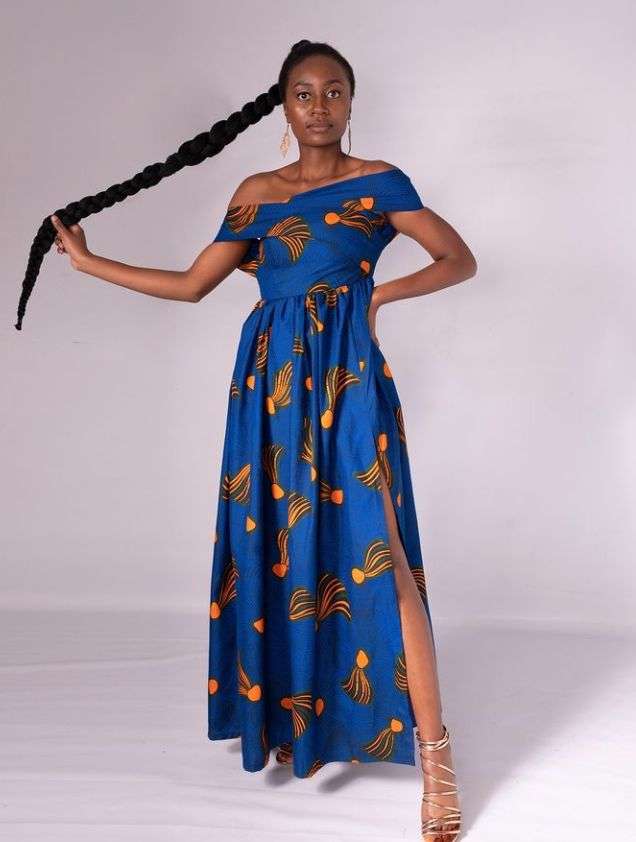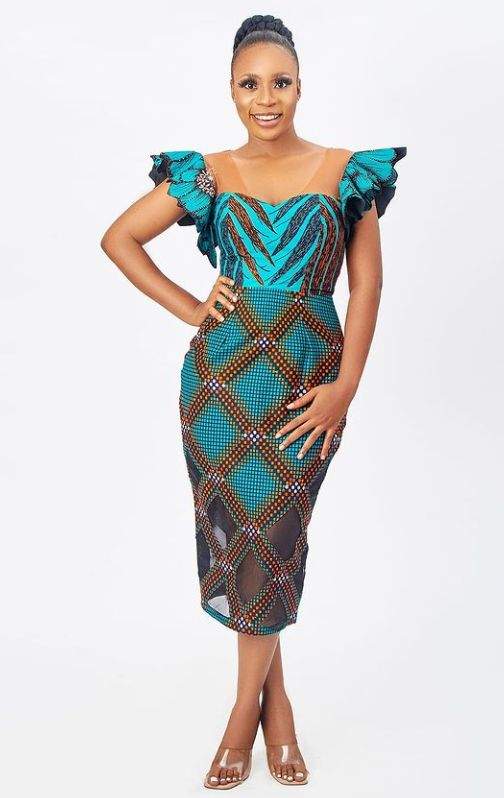 You can equally use Ankara fabric to make Matching breathtaking head over. Long gowns with split sides is also trending for ladies. Midi and short Ankara fabric gowns also looks great for weddings.
2. Kente Fabric Styles for African wedding Guests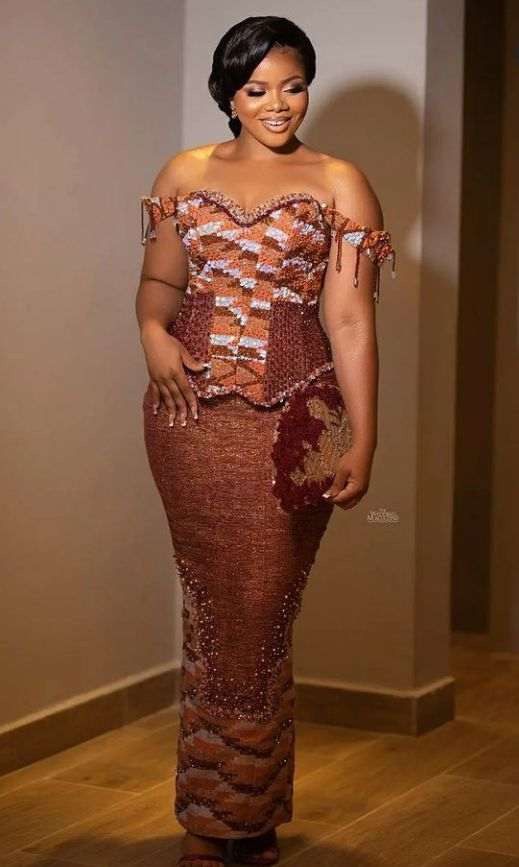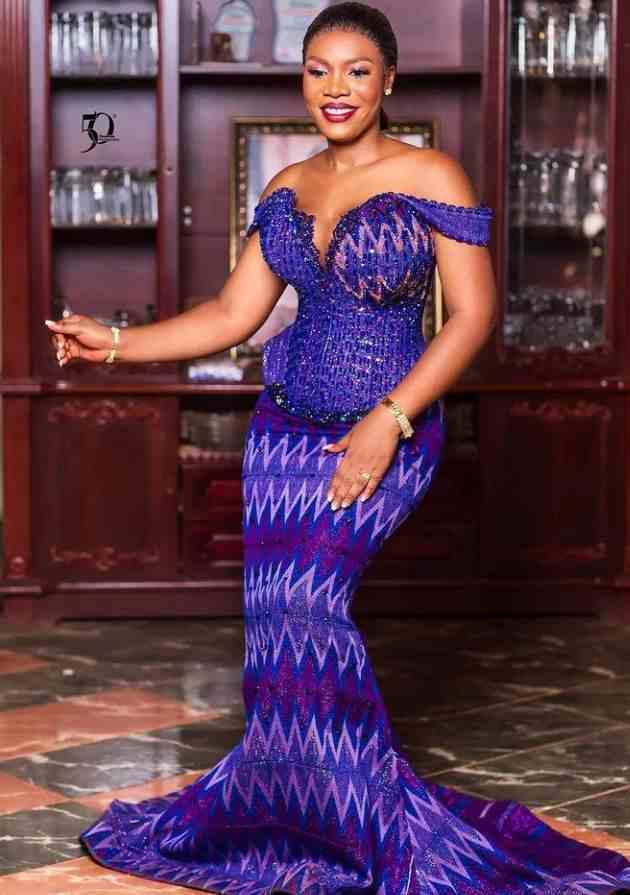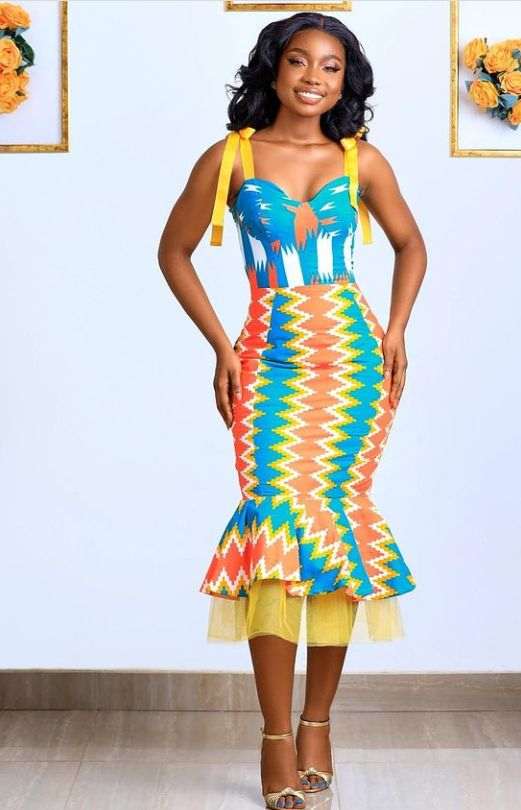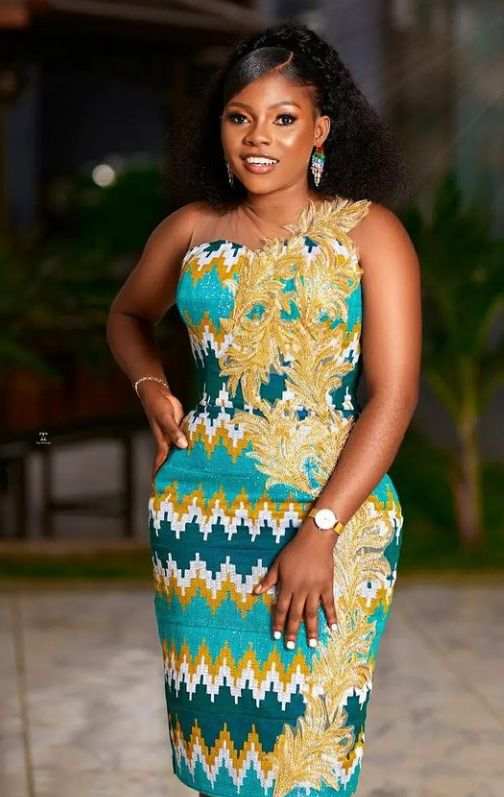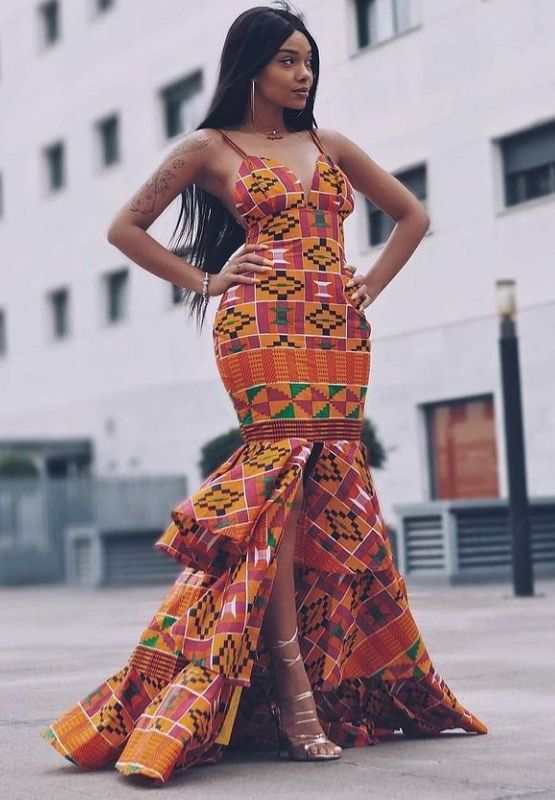 Kente is a popular fabric in West Africa which has its origin from Ghana. It is also largely patronized by black women in diaspora. This fabric has a characteristic patterned designs and also brightly colored. Kente Fabric is suitable for brides and grooms as traditional wedding outfits. It is suitable for wedding guest dress styles too.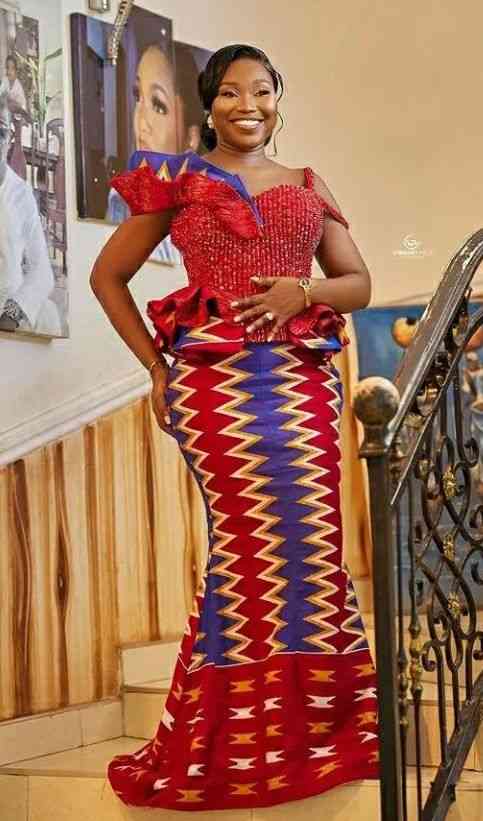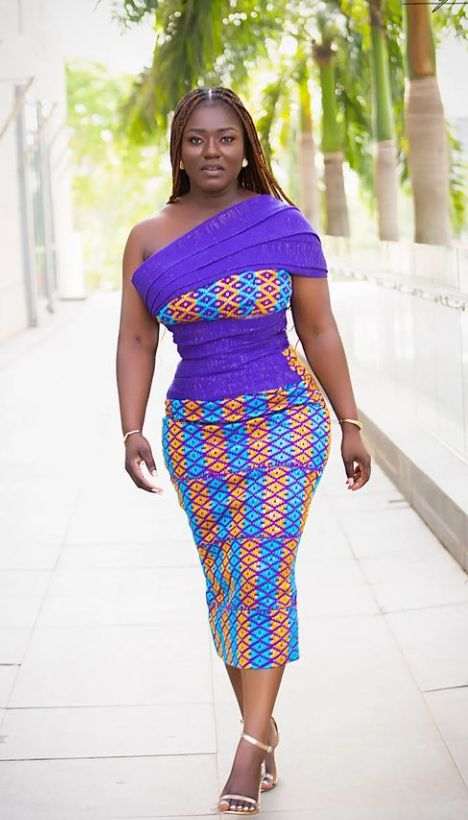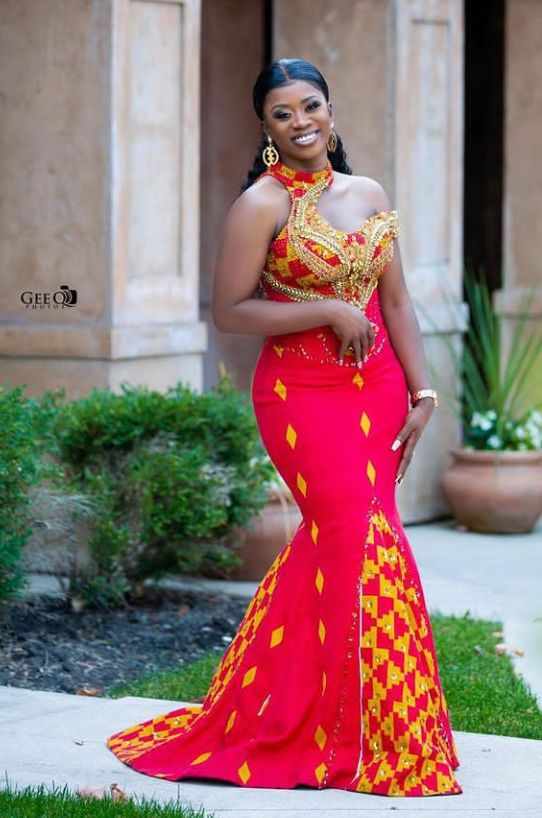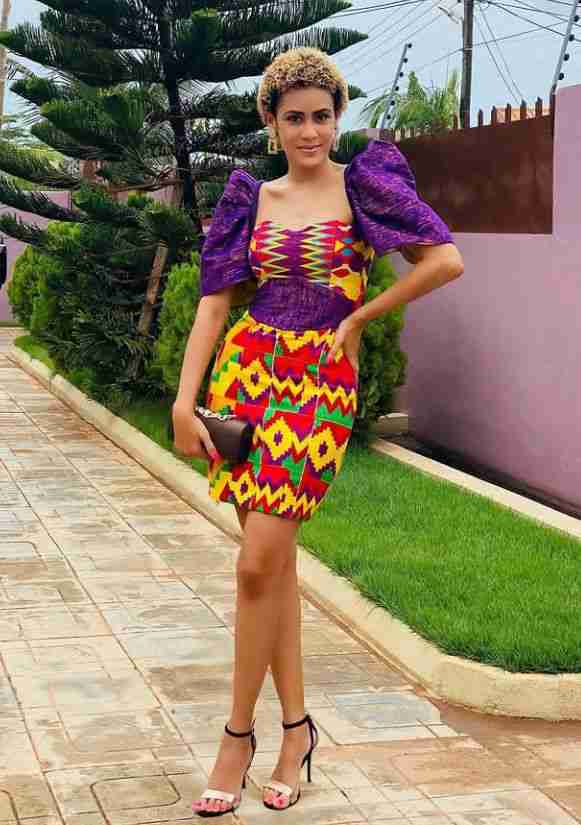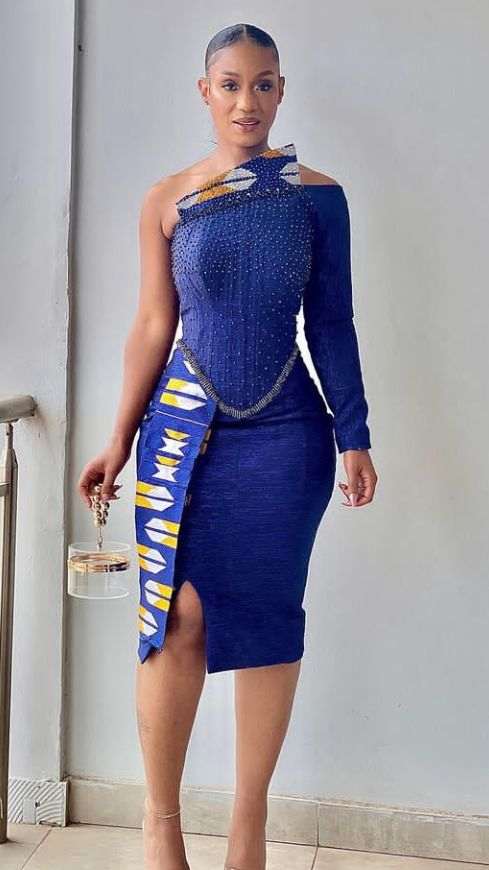 Kente fabrics comes in bold prints and therefore will give you all the attention that you desire at that wedding. Long gowns or long skirt and blouses with tails are great fit for wedding.
3. Kitenge fabric Styles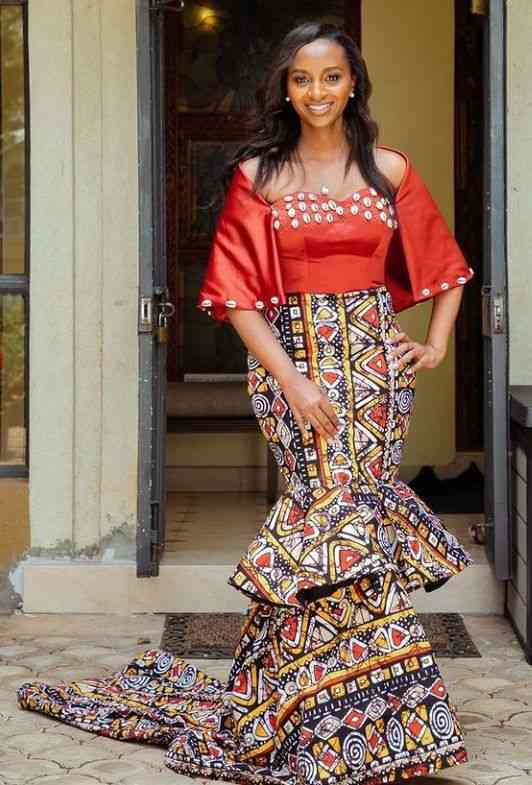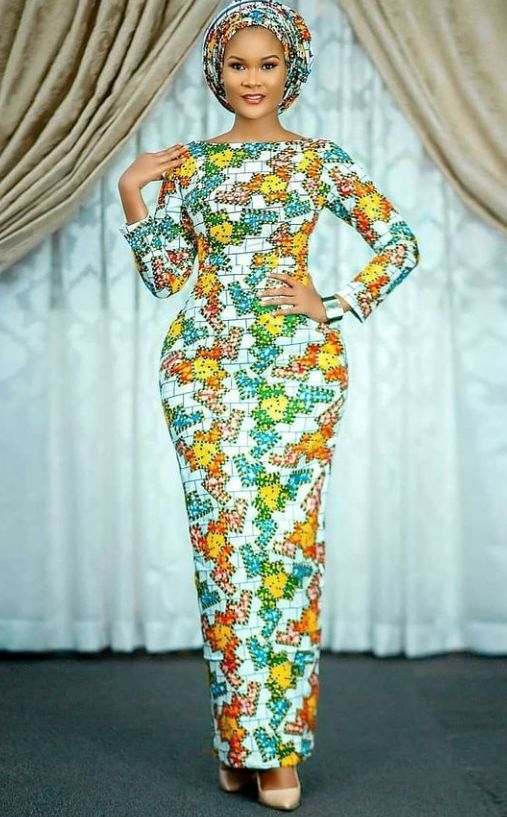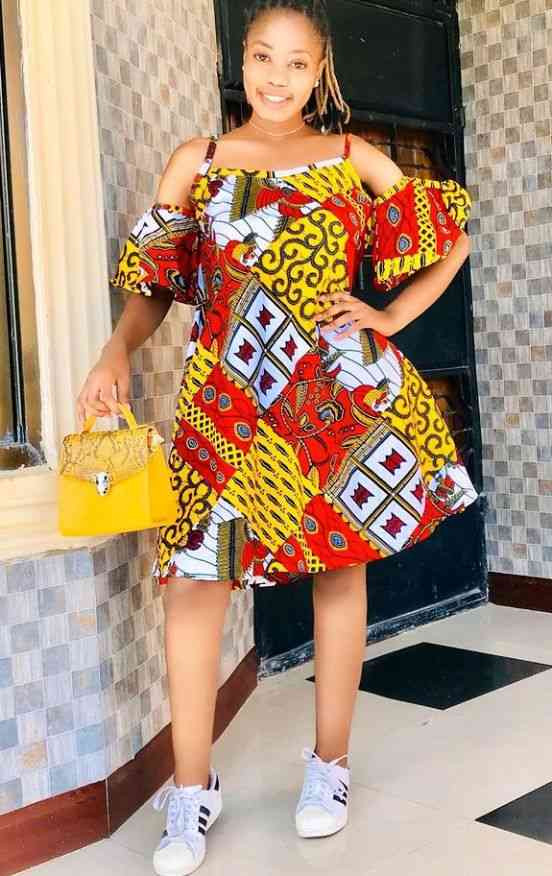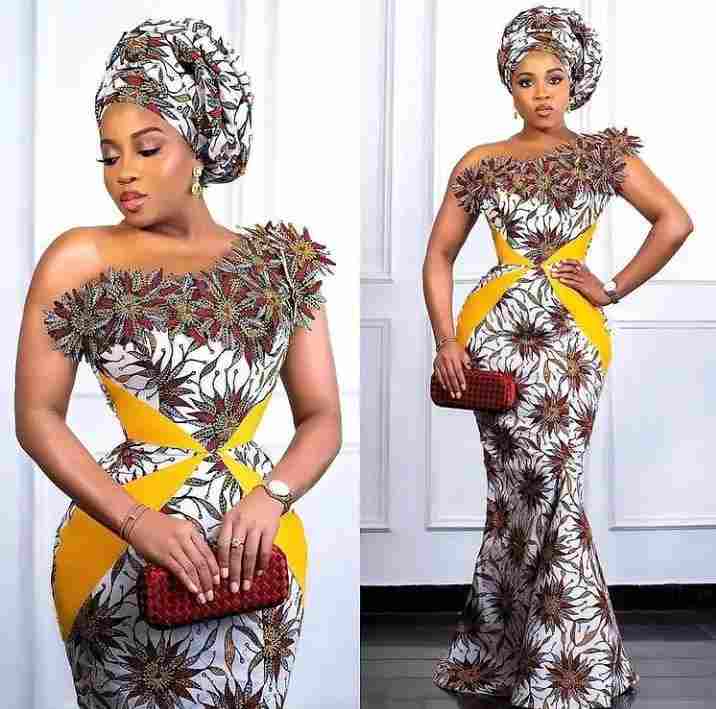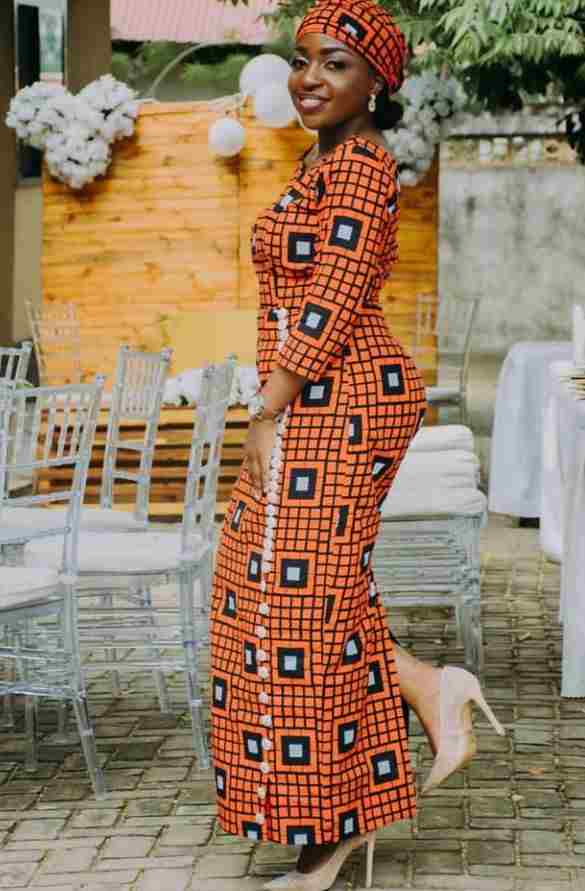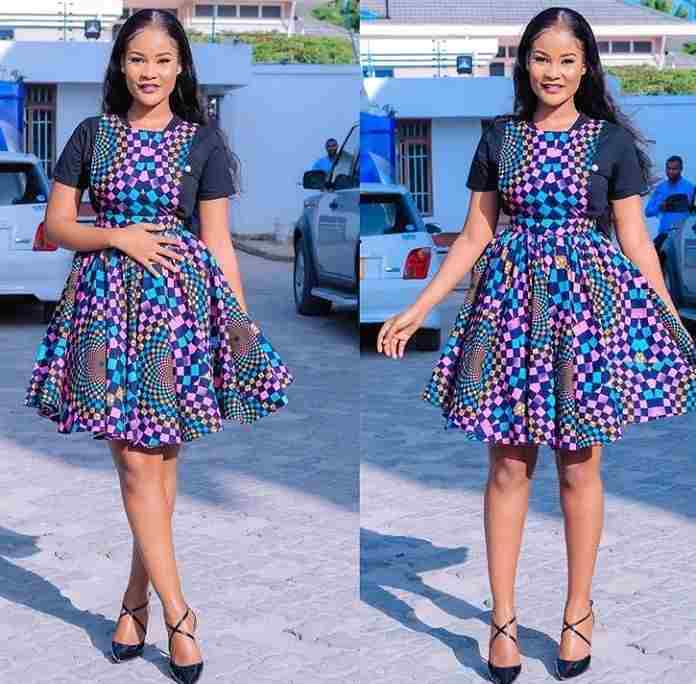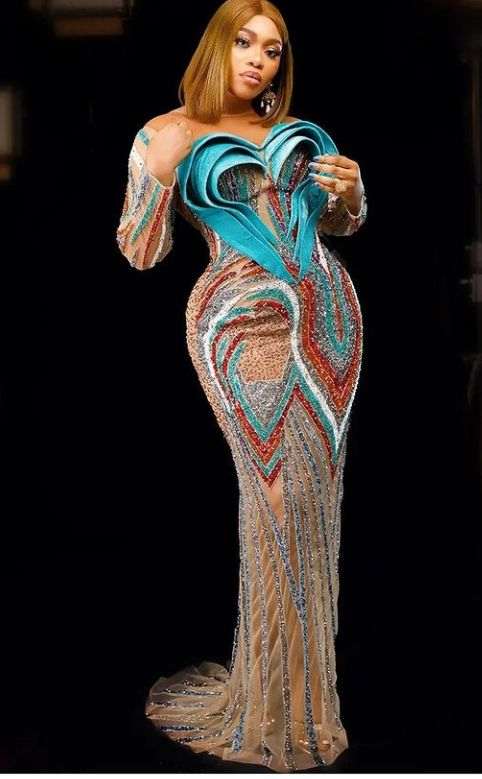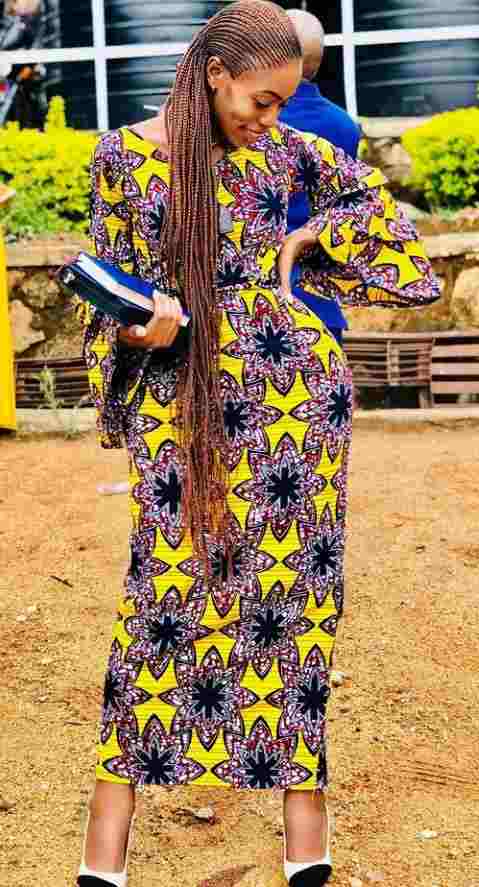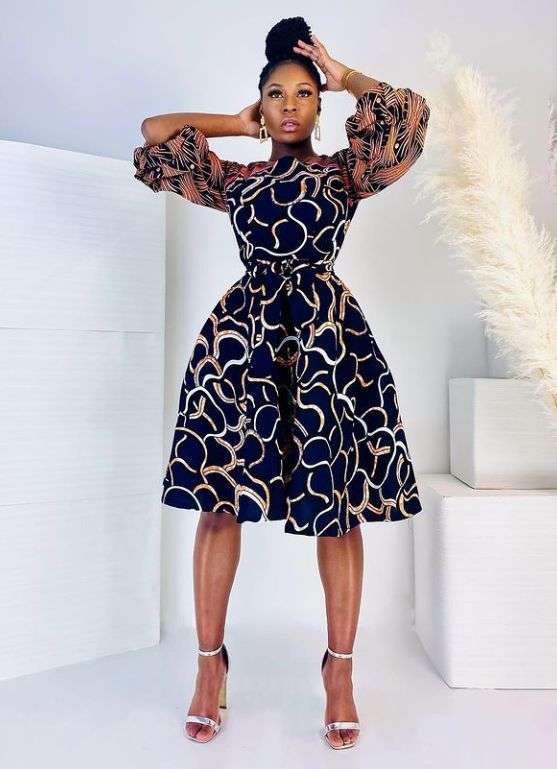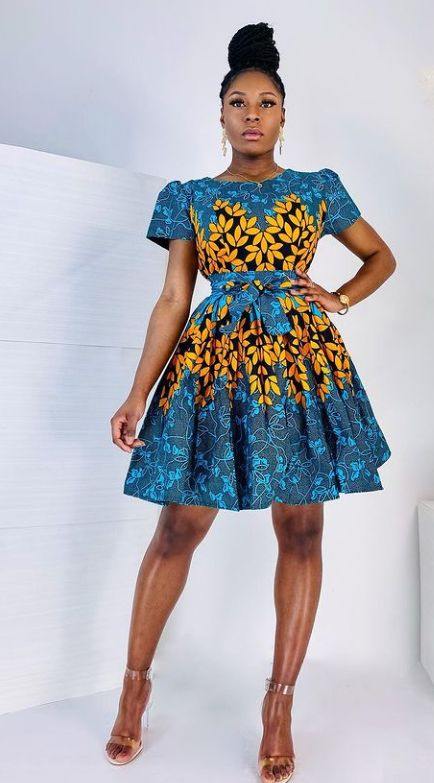 Kitenge is a popular African fabric similar to Ankara. Some designs have Swahili words written on them. It is a multipurpose fabric in the sense that it is suitable for many Styles. Kitenge dress styles are brightly colored and a great fit for wedding guest dresses. Choose the right one that will match with your fabric and enjoy the look.
4. Shweshwe fabric dress styles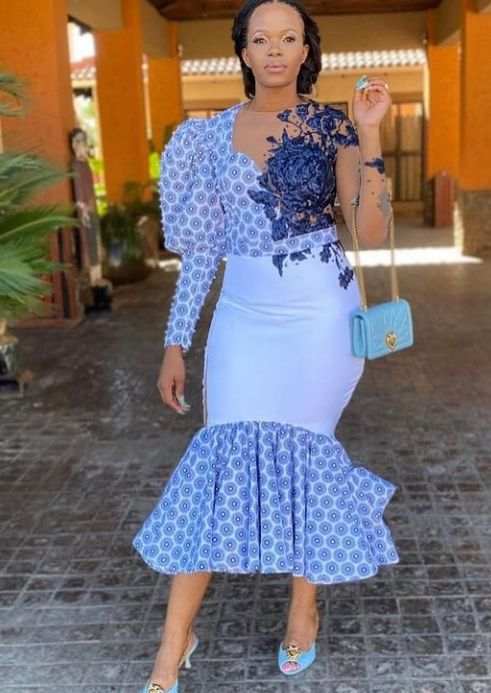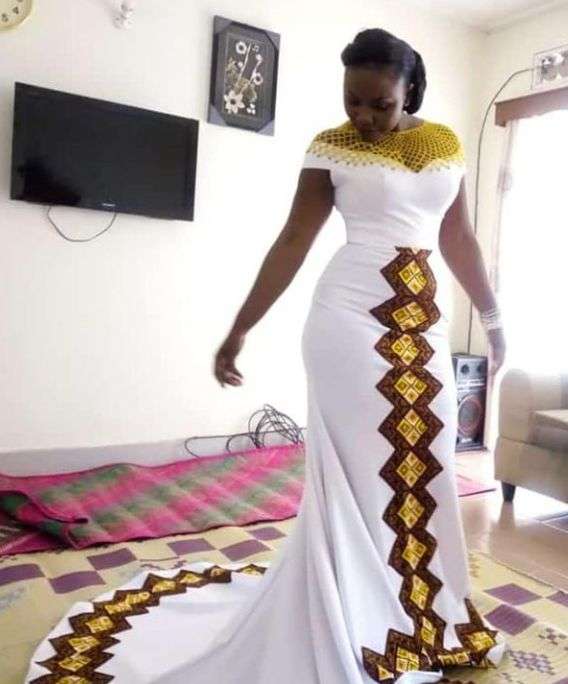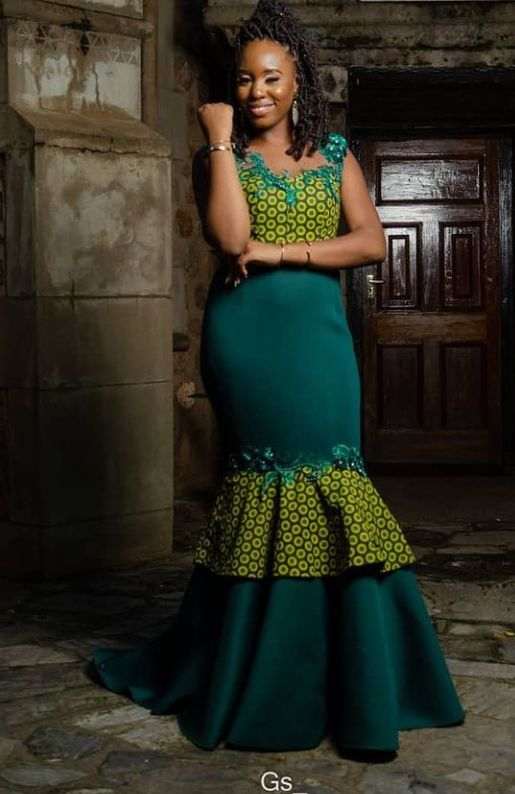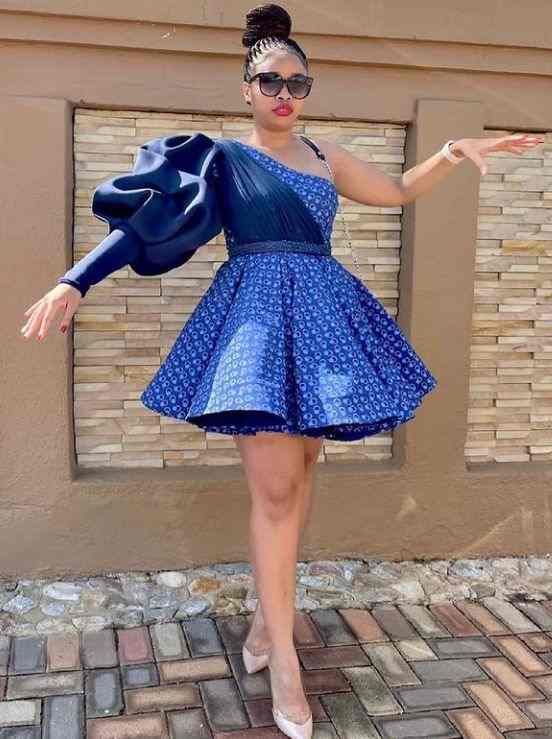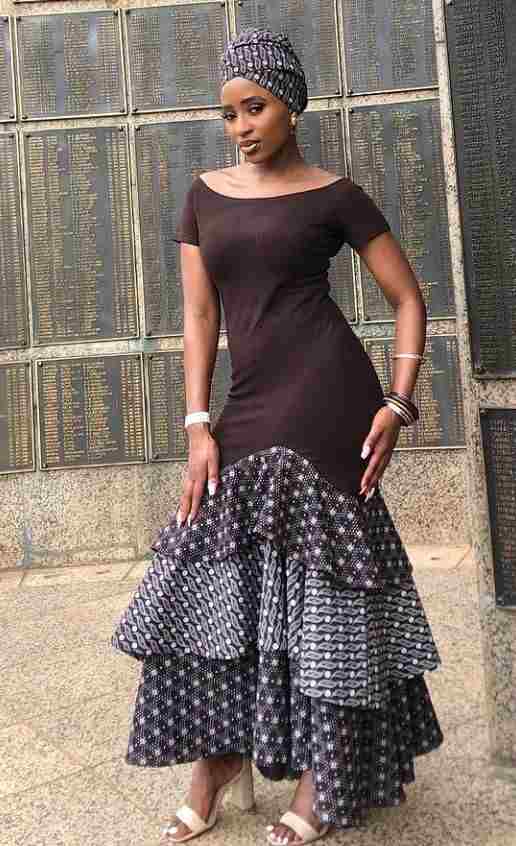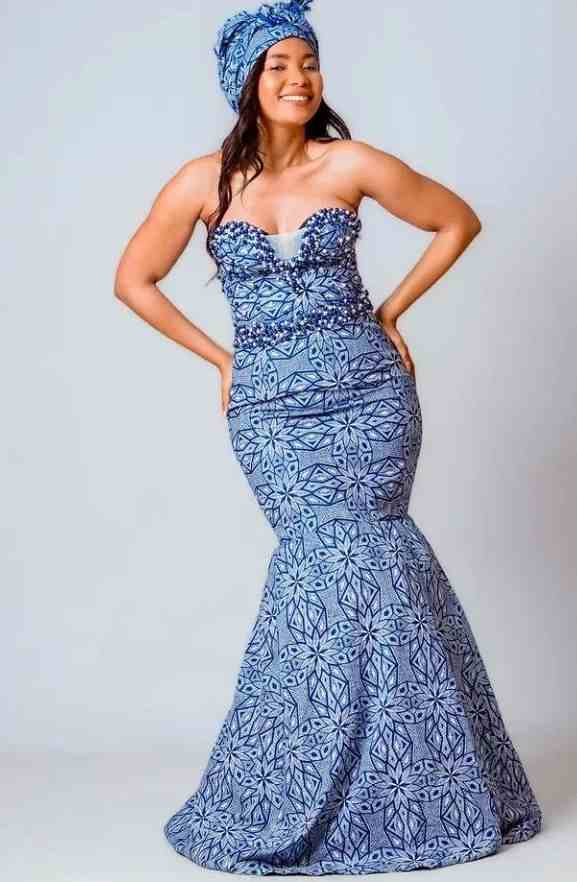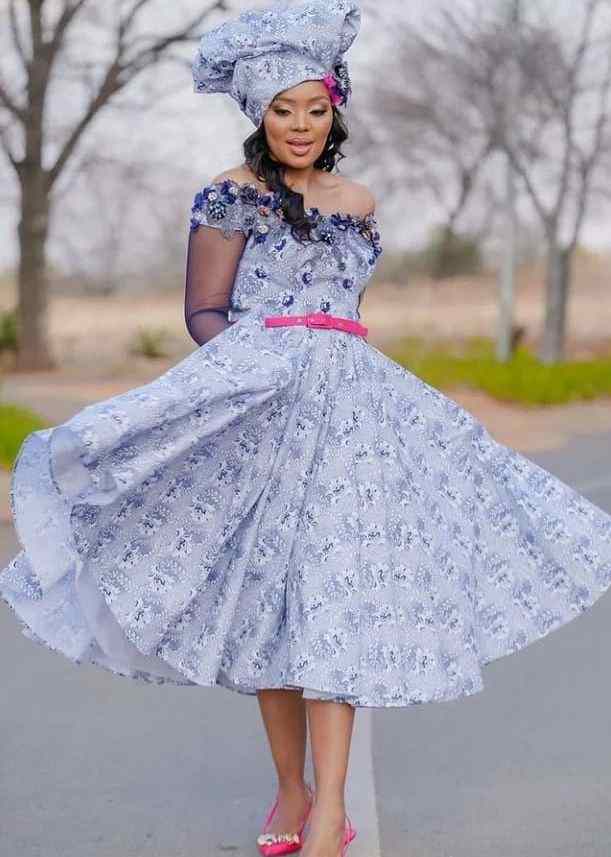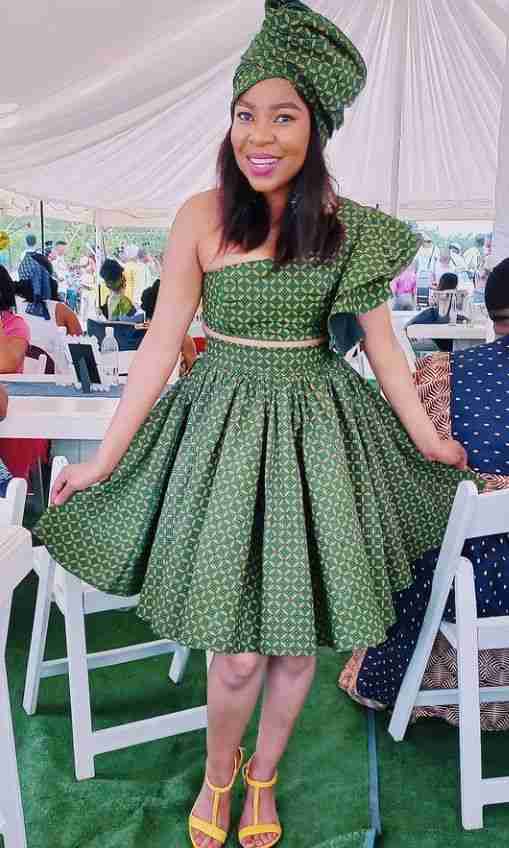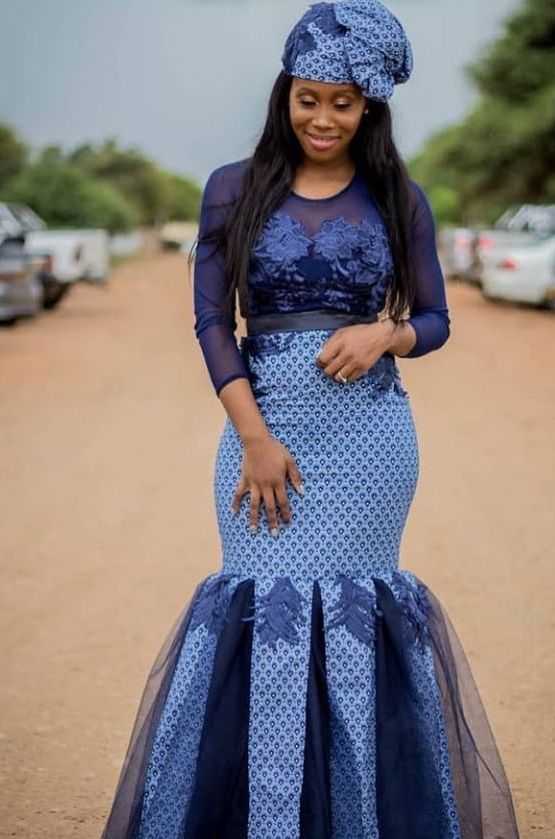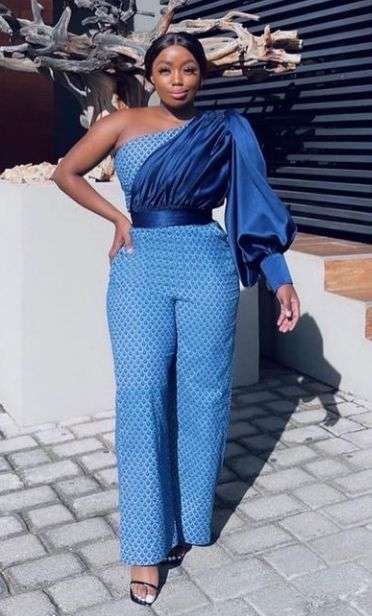 Shweshwe fabric is popular in South African countries. It has its own distinct designs. Shweshwe dress styles comes in cool colors. Combine other plain fabrics to it for a classy look. It is also suitable as a traditional wedding outfit for brides and groom. Choose a breathtaking style for this fabric and enjoy the look.
5. Dashiki Dress Styles for Weddings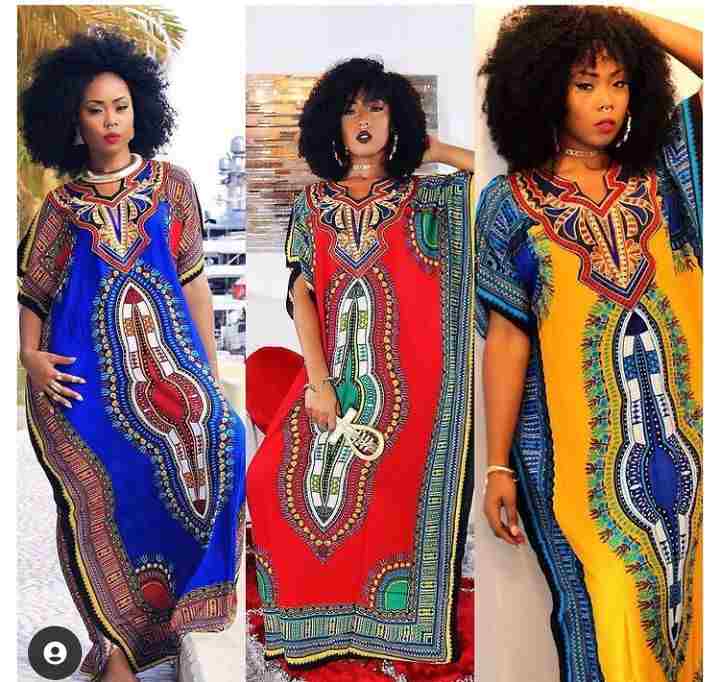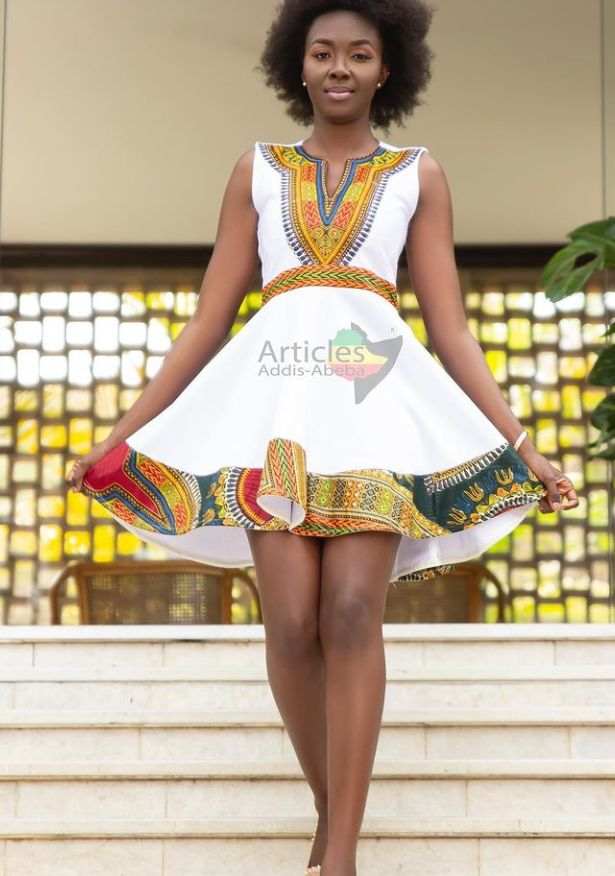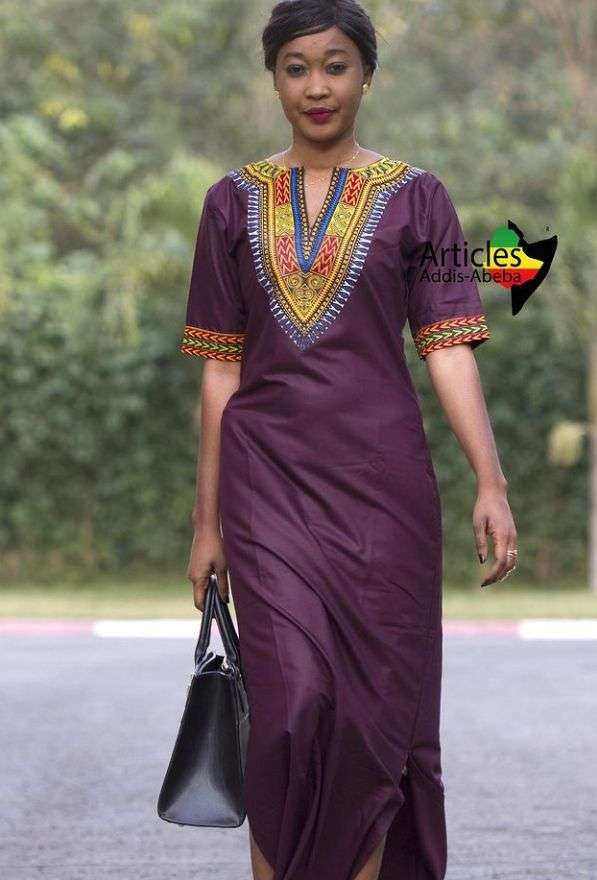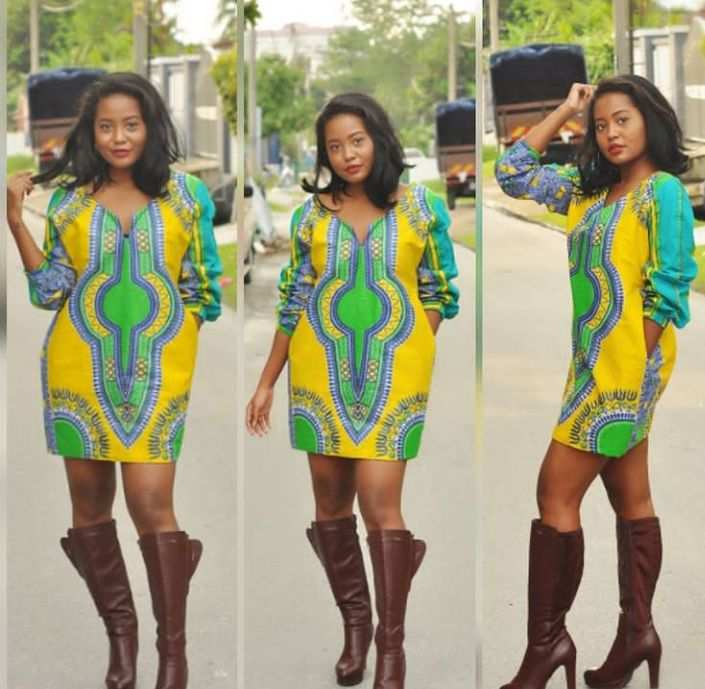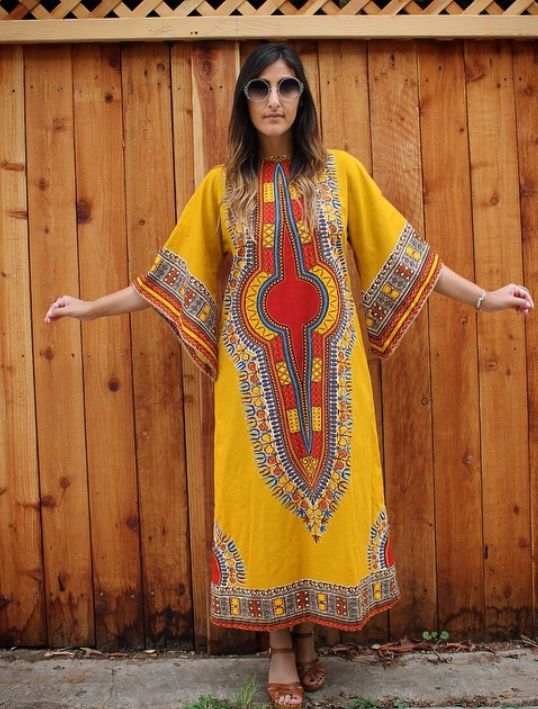 Although Dashiki fabric styles are mainly short dresses, you can make beautiful long dress with it too. Maxi and straight Dashiki gowns are suitable for weddings. There are plain and pattern Dashiki styles. You can also get a well designed Dashiki fabric for your wedding dress style. You need to choose an African fabric for your dress style because it gives you a sophisticated look.
How do you see our collections of Latest African wedding dresses for guests? Keep visiting because we will keep you updated!
Also See; 60 Beautiful African Print Dresses
30+ Latest Ankara styles for Wedding