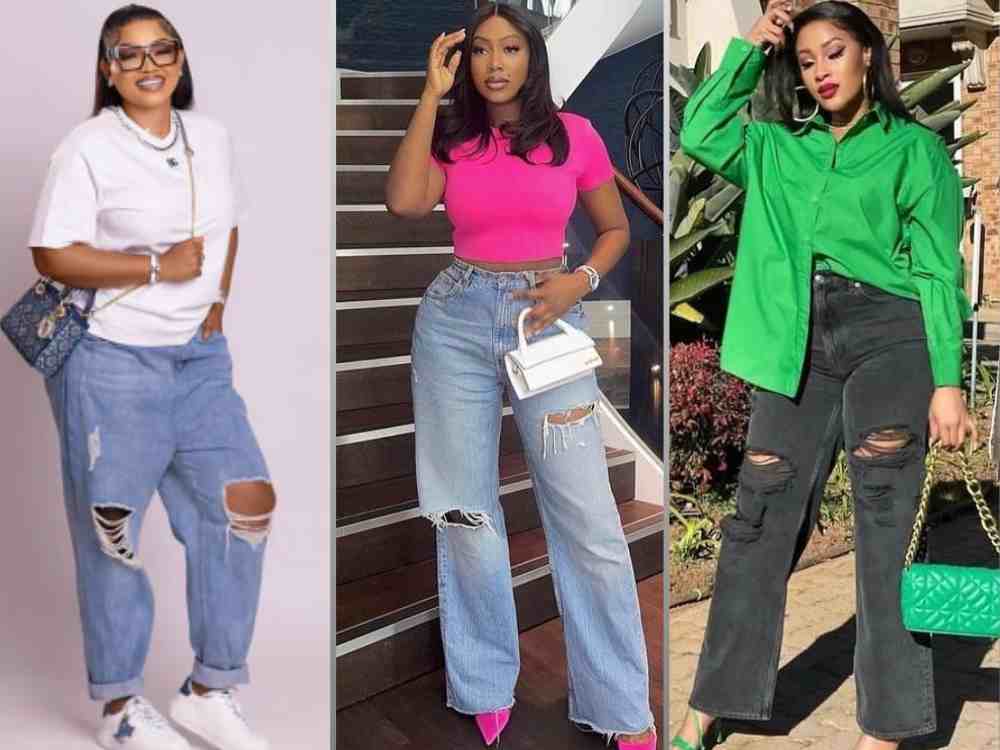 How to Wear Boyfriend Jeans for Ladies in Nigeria – It's not good to have a monotonous dress style, at times, spice things up. At times, you may not need to break the bank to get that amazing dress style or outfit that you desire. When next you think about showing up with that cute dress style, think of rocking boyfriend jeans. Boyfriend Jeans is a type of jean that has a characteristic slouch, with a loose fit thighs and waist. Baggy boyfriend jeans have a wide thigh and also may have a knee cut flare. It is known as boyfriend jeans because it follows the pattern of cutting for male trousers and mostly ladies may equally borrow or get it from their boyfriends.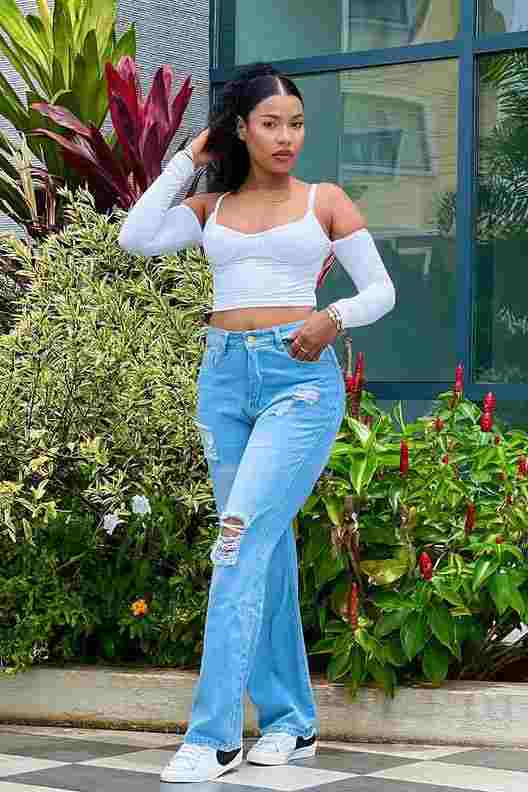 Boyfriend Jeans may equally be high waist or sit on the waist or even hang loosely on the waist. Some may choose to call this type of jean "old school" depending on how it is being rocked. Ladies may decide to leave their tops or shirts free flowing in this type of jean style or even tuck it in. One of the things that I admire mostly about this jean style is that you have many ways to to rock it. To make this jeans look more stylish, designers can incorporate designs such as patches, distressed designs, pockets or even with ripped designs. It is worthy of note that boyfriend jeans for ladies in Nigeria can be worn as a corporate wear or for casual occasions. It is left for the lady to style it the way she likes depending on the occasion she wants to attend.
How to Wear Boyfriend Jeans in Nigeria
1. Rock it with Cute Blazers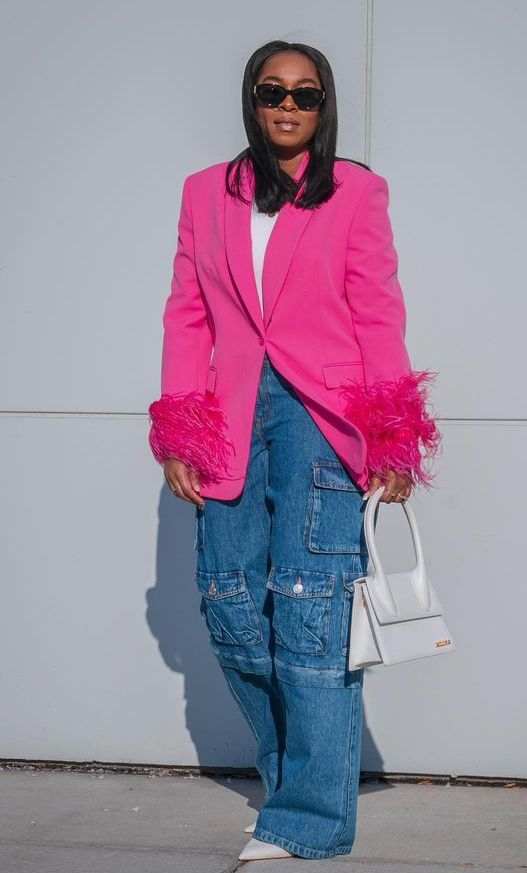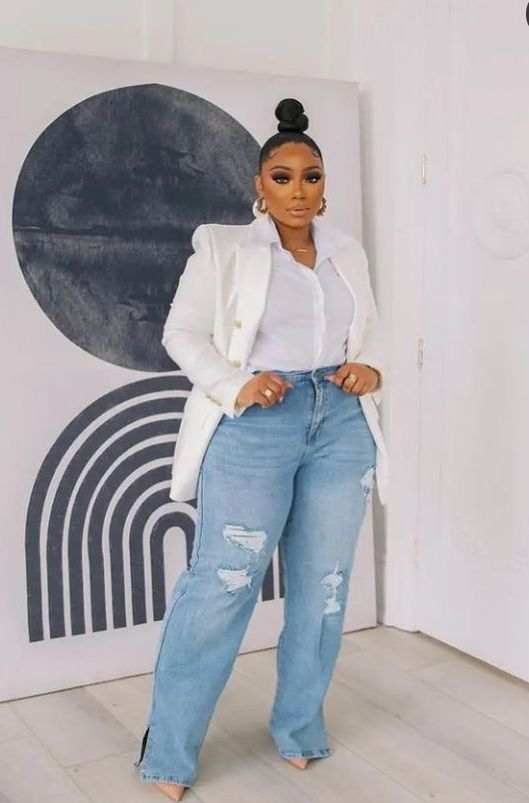 You can show up with this look for corporate events or any other formal occasions. Baggy boyfriend jeans look cute with this style, it will also give you a "boss chick" look. If you are going for formal occasions, pair it up with a matching heels shoe and enjoy the look. You can wear a matching inner short sleeve shirt, T-shirt or camisole with the blazers.
2. Slay the look with a Crop top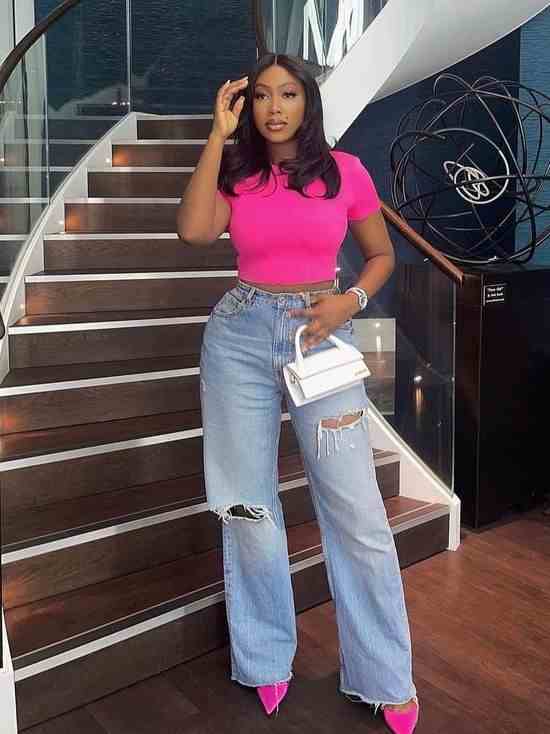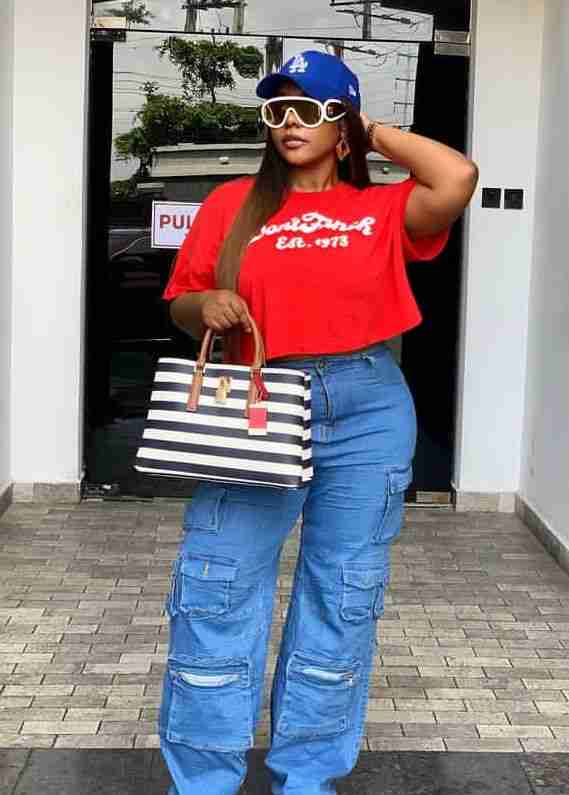 A Perfect match for dinner date, girls out day or any other casual occasion. Crop tops and baggy jeans is a great fit for summer. When you want to make that choice of color for the crop top, bright colors seems to be the most preferred as it will give a charming look.
3. An oversized shirt will make a bold statement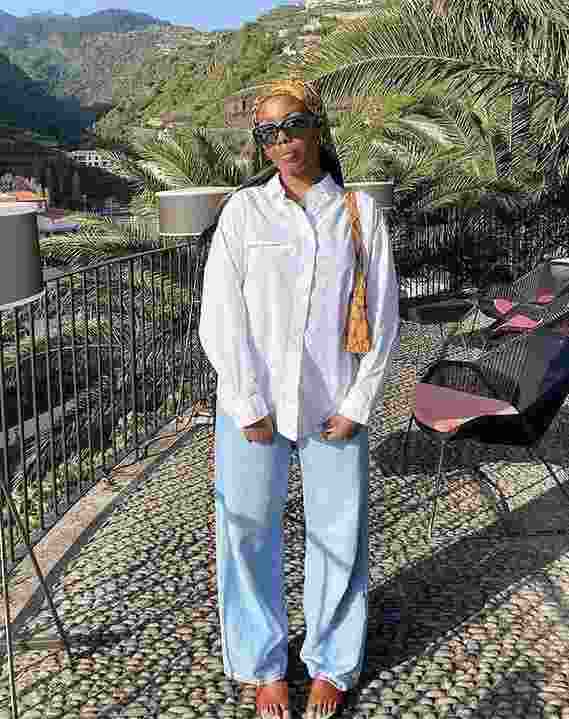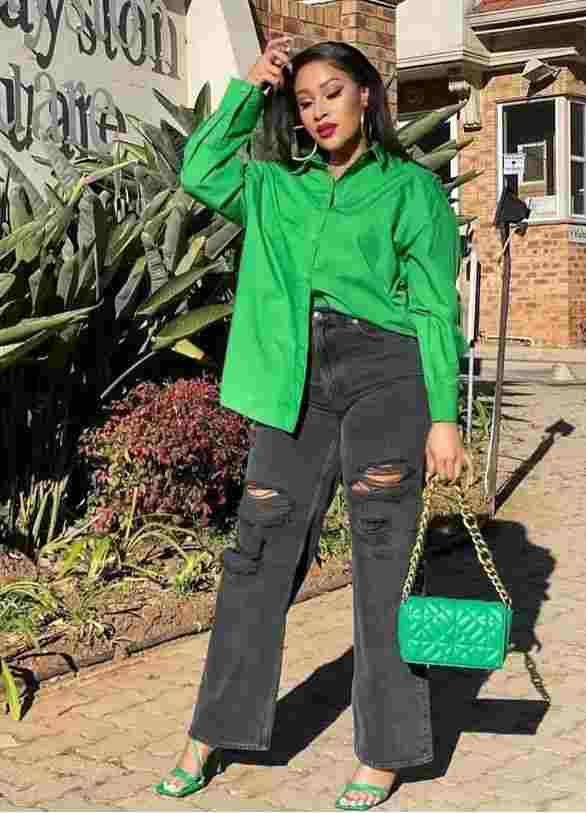 After getting your boyfriend's jeans, you can equally go ahead to get his shirt. Oversized shirt will also be suitable for formal or casual events. Style it accordingly and also pay attention to other matching accessories.
4. T-shirts and Boyfriend Jeans is a great combination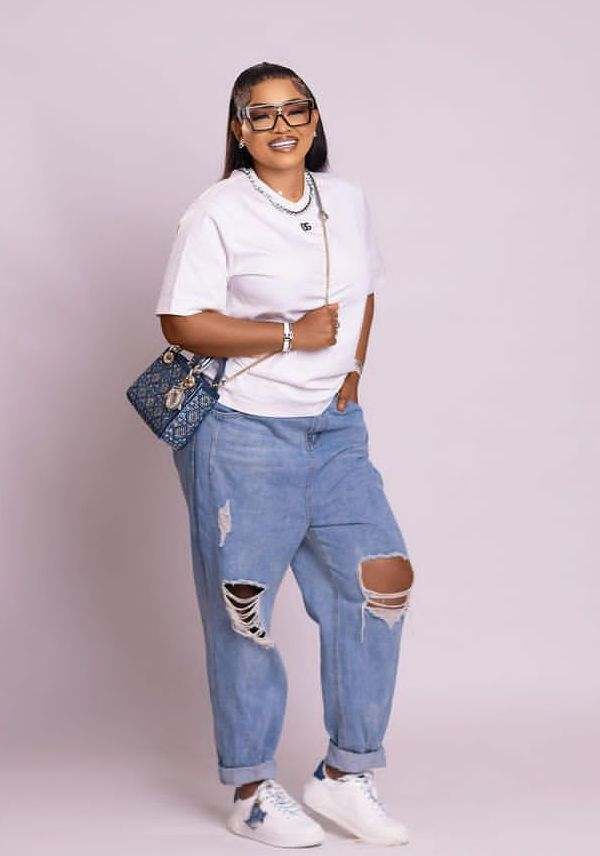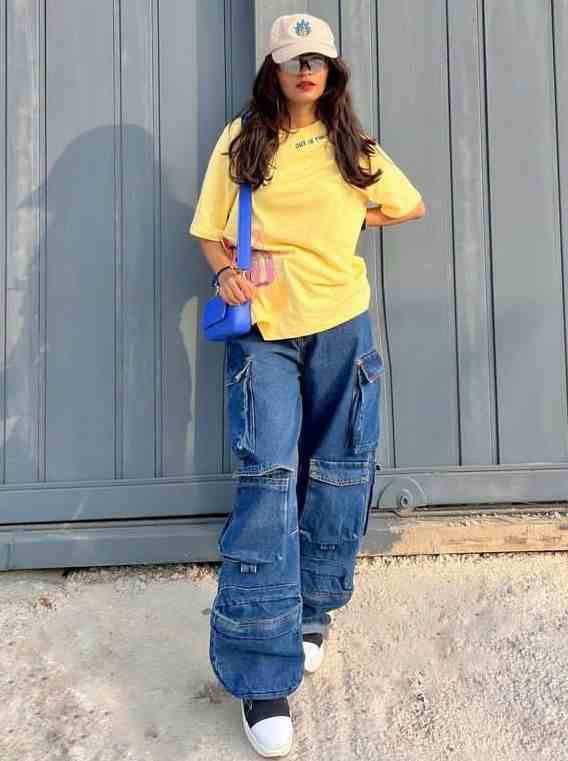 This will not only give you a "tom boy look" but also a way to get a closer look with your boyfriend. You can go for a big T-shirt or a midi T-shirt. This combination looks great with a pair of sneakers. A great style for street walk and casual events.
5. Style it with a hoodie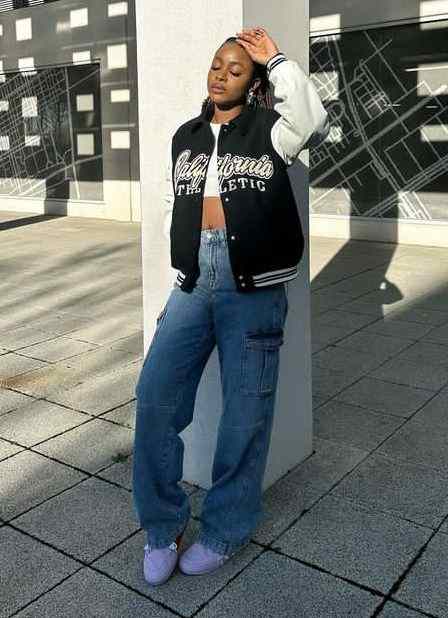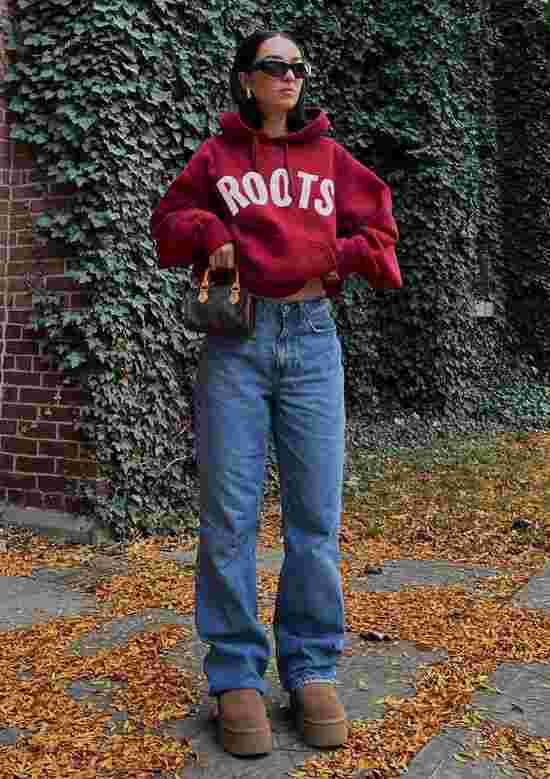 Another good time to rock baggy boyfriend jeans is during winter or cold days. Rock it with boots or sneakers. You can even pull up with this look when you are boarding a flight or travelling to a distant city.
6. Jean top/shirt with Denim Boyfriend Jeans is a good choice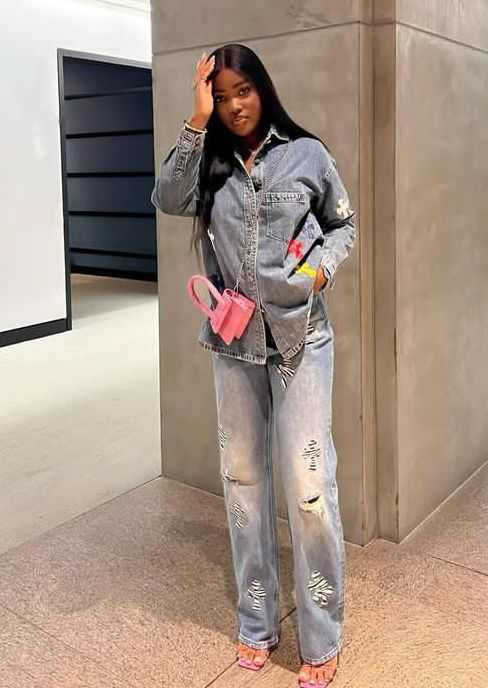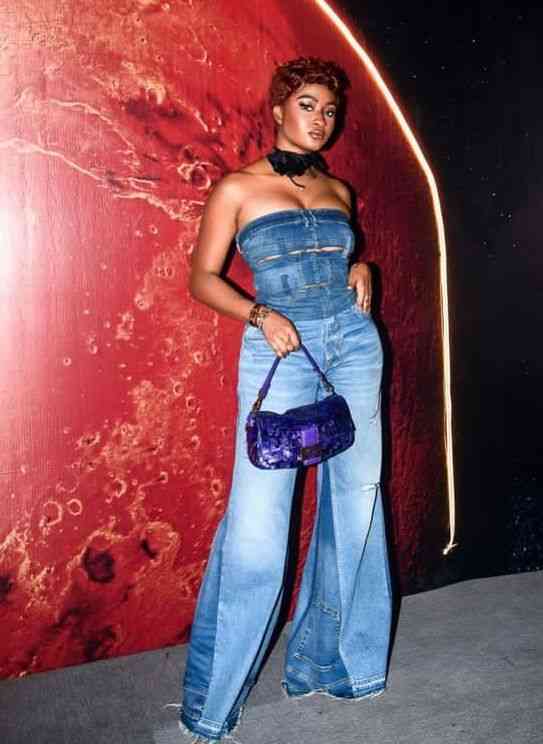 If you are a jeans lover, you can express your style by rocking jean top or shirt with boyfriend Jeans. This is a great fit for parties and other casual events.
How do you see our collections of how to Wear Boyfriend Jeans for Ladies in Nigeria? Keep visiting because we will keep you updated!
Also Read; 42 Beautiful Blazers Outfit Ideas for Women