It is a "win, win, win" for Nollywood actress, Tonto Charity Dikeh who keeps soaring higher day by day. On the 6th of April, 2021, Tonto Dikeh was awarded the United Nations Noble Ambassador for the United Nations Rescue Services for her selfless service to God, humanity, country and also the the world at large. Tonto has been extending her hands of Charity through her foundation known as Tontodikehfoundation which aims at taking care of the vulnerable and less privileged in the society.

 The beautiful single Mum of one has constantly proved that a woman can do better in her area of specialization no wonder she prefers to be known as King Tonto. She was also honoured with a customized plate number. This is a great achievement and Tonto believes that it is a stepping stone towards her achieving greater heights.

 See the Photos from the event that she shared;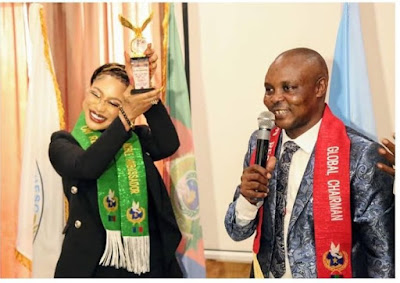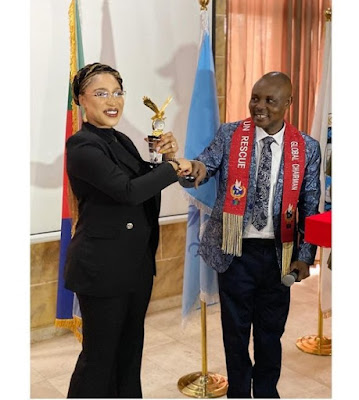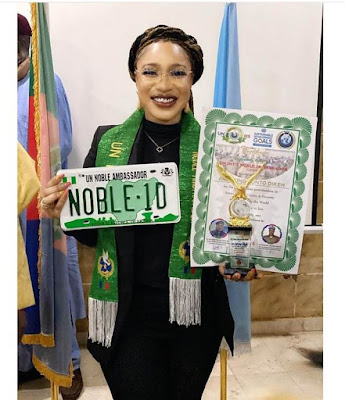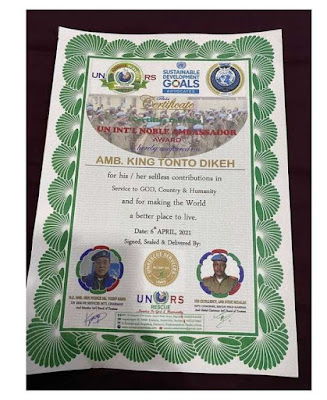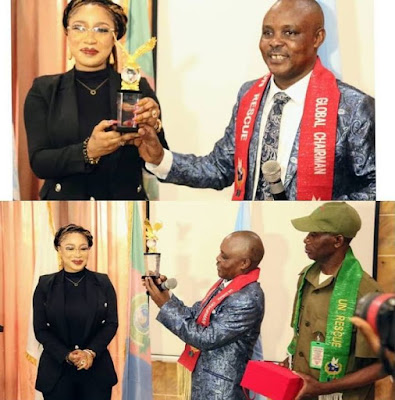 Congratulations Ambassador King Tonto Dikeh!