Use these prayers for my husband for protection and blessing to commit your husband into the unfailing hands of God. Husbands are a great gift from God. As a wife, when your husband is happy, you and the entire household will be happy, therefore, you need to commit him into the able hands of God, ask God to bless him both financially and in the other areas of his life. Commit his going and coming in into God's hands so that the eyes of the evil ones will not see nor harm him. Ask God to always keep your husband strong so that he will be always able to carry out his tasks as the head of the family. Not only these, he also needs the wisdom and understanding from God, therefore, ask God to bless him richly with these. You can also send these across to him as a birthday message, anniversary message, or even as a good morning or goodnight message
Prayer for husband for protection and blessing;
 Prayer for Blessings and Breakthroughs
Dear Lord, bless the bone of my bone, may your unending love continue to be his portion, shower your goodness and mercy on him wherever he goes. Release your wind of glory, wind of promotion upon him. Give him a testimony and put a song of praise and thanksgiving in his mouth. Be his light and always bless him in all his ways.

Father in heaven, bless my husband, prosper him in all his ways, you know his good heart intentions and desires, please help him to achieve them and bless whatever he lays his hands on. May he not labour in vain, may every closed door of blessing be opened because of his sake and may every thing he touches turn to gold.
Almighty God, may your abundant grace fall upon my husband. Grant him your open doors, breakthroughs and divine connection. May he always be a conquerer wherever he finds himself, long protocols shall be broken because of his sake. Forward ever and backward never in the life of my husband I pray.
Prayer For Protection
Father Lord, I am committing my husband into your able hands, come and be his shield and armour wherever he goes. May no evil plan against him prosper. Always be his guide and guardian. Every evil plan to harm his life, shall perish and vanish in thin air and the song of defeat shall always be in his mouth.

Almighty God, come and see my husband through in his going out and coming in, protect him from all forms of accidents. Do not allow the eyes of the evil ones to see him. If it is happening at the front, father Lord, keep him at the back and always grant him protection I ask.
My Lord my God, prepare a table for the love of my life in the presence of his enemies. Set him aside from evil ones and make him untouchable and unreachable to his enemies in Jesus Name.
Prayer for my husband for good health
O Lord my God, by the authority in your name, cast away the spirit of illnesses and sicknesses from my husband, wherever that he is not feeling fine, send him your divine healing from above.
Heavenly father, may no weapon formed against my husband's health prosper, may no evil plan to thwart the good health that he is enjoying now prosper. May he continue to live and glorify your holy name in good health.
Prayer for Long Life
Dear Lord, grant my sweet husband with many fruitful and happy years. Give him the grace to be able to see his grand children and great grand children.
God in heaven, may nothing cut short my husband's life, may he age with your abundant grace and may he continue to live and worship you.
Prayer For Forgiveness
Heavenly father, please forgive my husband in anyway that he has sinned nor trespassed against you that will make him to fall short of your glory.
My Lord my God, please direct my husband's footsteps, shield his soul from sin, draw him nearer whenever he wants to go astray and forgive him his sins as he confess and repent of them.
Prayer to Know you More
Gracious father, open my husband's heart so that he will be able to welcome you and also welcome your word in his life. Rekindle in him the desire to know you more so that he will live according to your will and commands.
Ever Living God, cast away the spirit of doubt and disbelief from my husband, remove the spirit of doubt and faithlessness from him, give him a steadfast faith so that he will always trust and obey you.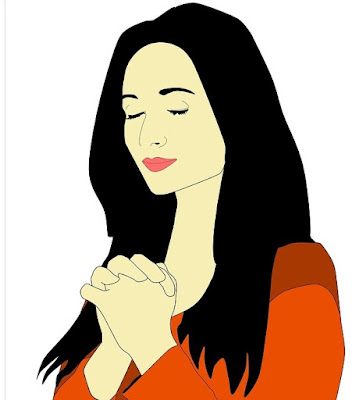 Prayer For Wisdom and Understanding
My God My father, grant my husband the wisdom and understanding just the way that you have granted Solomon so that he will be able to pilot his affairs as a husband to me, father to our children and also as a leader wherever he may find himself.
My Lord my God, may your wisdom and understanding rest upon my husband, guide him in his choice and usage of words. Give him the wisdom that will enable him conquer trials and challenges in his daily dealings.
Prayer for my husband for promotion and upliftment
Dear Lord, my husband is due for promotion at his workplace, may he be promoted and may anybody that wants to deny him of the right to being promoted be confused to the extent that he will not know when he will be promoted. May your favour always locate him wherever he goes. Always make a way for him where there seems to be no way.

Prayer for guidance and Direction
Almighty God, come and be my husband's guide and guardian. Be his helper when he needs help. Be his director when he needs to be directed, see him through in all his ways.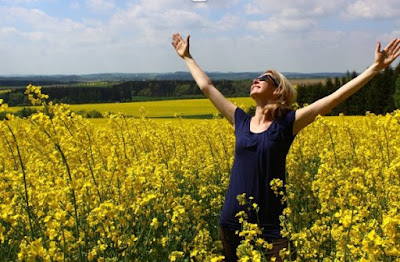 Prayer for Love and Peace
My Lord, my God, make my husband to be an agent of peace and not pieces in our marriage. Make him to know how to be a good husband to me, and also a good father to his kids. May your spirit of peace and unity always dwell in him. May our love for each other continue to glow and grow. May we continue to see other as the best for one another and may no weapon formed against our Union prosper in Jesus name. Amen.

Prayer to resist temptations and not to cheat

Heavenly father, make my husband to be faithful to only me alone. Cast away any spirit of adultery from him and make him to resit any form of temptation that will lure him into sin. Always be by his side so that he would be able to resit all forms of manipulations and temptations so that he will not go astray.
Dear God, make my husband to overcome worldliness and not be carried away by flashy that he sees. May he never meet those that will lead him astray, destroy his soul or make him deviate from your way in Jesus name.
Prayer to resist anger
Merciful God, help my husband to be able to control his anger and emotions, draw him back whenever he wants to carry out an action that he will regret later, cast away every spirit of aggressiveness from him, help him to calm his heart when it is burning and may every evil manipulation to make him hot tempered be destroyed in Jesus name. Amen.

Don't ever relent in committing and covering your husband with the precious blood and hand of God. Prayers for my husband will help you know the right words to use when praying for him.
Also See;  Miracle Prayers for Marriage Restoration
 Powerful Prayers for Business Success and Prosperity