You cannot do it alone in your business, that's why we have written these prayer for business success and prosperity for you to use and tackle any challenges that you are facing in your business. Our God is a merciful God who is always ready to listen and answer our prayers whenever you call on him.Don't get demoralized because things are not moving they way that you expected in your business, have it in mind that your struggling will not be in vain. But you need to repent of your sins, ask God for forgiveness, appreciate him for what he has been doing and also ask him for more.
Powerful prayers for business success and prosperity
Prayer For Thanksgiving
O Lord my heavenly father, I thank you for the grace to be engaged in a means of livelihood, thank you father because I know that there are a lot of people looking for such, but have not been able to set up something like this. For making it possible for me, I will forever remain grateful and thankful to you.
Psalm 75:9 "As for me, I will declare this forever; I will sing praise to the God of Jacob."

Prayer For Repentance And Forgiveness

Father Lord, I hereby repent of my sins believing that you have forgiven me. I know that sins cuts us away from your provisions for us. I repent of all my iniquities and wickedness, both the sins that I am aware of and those that I am not aware of, I ask for your mercy o Lord. Have mercy on me and hear my prayers.

2 Corinthians 2:10-11 "If you forgive anyone, I also forgive – I have forgiven in the sight of Christ for your sake, in order that Satan might not outwit us. For we are not unaware of his schemes."
Prayer Against Evil plotters in my Business
O Lord my God, empower me by your spirit to be obedient to your will in my business and works of my hands. I ask that all the evil powers that makes me to slumber in my business be paralyzed. By the anointing in the name of Jesus, I cut off all the horns of the wicked that attacks my business, every unrighteous decree of failure upon my head, with the blood of Jesus Christ, I cancel them all.
Psalm 75:10 "I will cut off the horns of all the wicked, but the horns of the righteous will be lifted up."

Prayer For Favour
Almighty God, please favour me in my business, grant me your breakthrough and may anything that I lay my hands on be blessed, where others go and fail, please help me to go and succeed, where there is no light, please show me your light and grant me your abundant favor in my business.
Psalm 90:17 "May the favour of the Lord our God rest upon us; establish the work of our hands for us – yes, establish the works of our hands." 
Prayer For Wisdom and Understanding
O Lord my God, grant me your wisdom and understanding to prosper in my business, teach me what is best for me and direct me the way that I should go, never let me fall, o Lord. May I always retrace my steps when I want to go astray. Help me to know the right thing to do at every point in time in my business.
Proverbs 4:17 "Wisdom is supreme, therefore get wisdom, though it costs all you have, get understanding."

Prayer For Breakthrough
O Lord my God, cast out from the belly of the wicked my riches and promotion that they have swallowed, may the wicked arms delaying my breakthrough in my business be cut off in Jesus name. May every wicked personality plundering my wealth and riches be destroyed and frustrated by the blood of Jesus Christ.
Psalm 37:17 " For the power of the wicked will be broken, but the Lord upholds the righteous. "
Prayer Against Curses
With the blood of Jesus Christ, I cancel every attracted curse working against my business. May the thunder from heaven destroy every evil altar and kingdoms behind every limitation and sorrows in my business.
Galatians 3:13 " Christ redeemed us from the curse of the law by becoming a curse for us, for it is written, "cursed is anyone who is hunged on a tree.

Prayer For Destiny Helpers
O Lord my God, as you located and united the donkey that Jesus rode upon into Jerusalem, locate and unite me with my destiny helpers. May I find favour in your sight and also in the sight of men, grant me the opportunity to meet those who will be of great help to me. 
Proverbs 13:20 "He who walks with the wise grows wise, but a companion of fools suffer harm."

Prayer For Prosperity
Heavenly father, prosper my business and may nothing bring it to an end, let it grow from strength to strength and also last from generation to generation. I receive grace to prosper and by your precious blood, forward ever in my business and backward never.
Haggi 2:9 "The glory of the present house will be greater than the glory of the former house, says the Lord Almighty."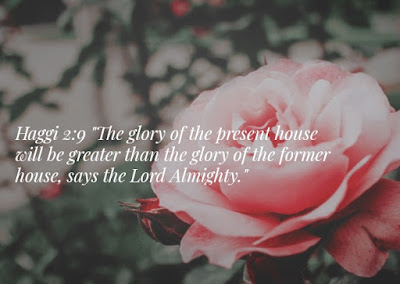 Prayer For Good Health
Father Lord, grant me good and strong health, so that I will be strong to carry out my business. Cast away every spirit of illnesses and sicknesses from me.
Psalm 143:1 "O Lord, hear my prayer, listen to my cry for mercy; in your faithfulness and righteousness, come to my relief."

Prayer to Remain Faithful
Oh heavenly father, as you have always shown me your goodness and mercies despite my iniquities, help me to be faithful and always obedient to your laws. Help me to believe and always have a strong faith that you are the God that loves me and never fails me even in times of trials and difficulties.
Deuteronomy 8:18 "But remember the Lord your God, for it is he who gives you the ability to produce wealth, and so confirms his covenant which he swore to your forefathers as it is today."
Never loose hope, always use these powerful prayers for business success and prosperity to call upon God on behalf of your business.
Also Read; Soaring Like an Unstoppable Eagle with God
Encouraging Bible Verse to Inspire and Help you Restore your Hope