When you hear "Omniscience God", know that it means that God knows everything from eternity past to eternity future simultaneously without consulting anyone for knowledge or understanding. Omniscience is a theological term that refers to God's superior universal knowledge and wisdom. No human being on earth had ever displayed the Omniscient of God, except our Lord Jesus Christ who when he was on earth knows all things from the beginning of the age till the end.
Bible Verses that Shows that God is Omniscience
Isaiah 40:14 "Whom did the Lord consult to enlighten him and who taught him the right way? Who was it that taught him knowledge or showed him the path of understanding?
God's wisdom and understanding came naturally with him. God is the teacher of himself and none can say that he was the one that bestowed him the wisdom and knowledge that he has, he knows the right way, he has shown us the right way and that's why he also expects us to follow the right way.
Genesis 1:3 – 4  "And God said, "Let there be light", and there was light." And God saw the light, that it was good: And God divided the light from the darkness. "

God being an epitome of wisdom and understanding did all the creation himself. He knew that which was good and that which was not good.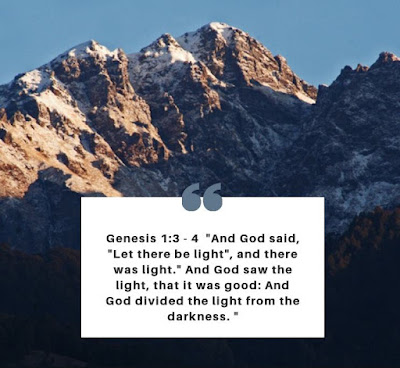 Psalm 139:1-6 "O Lord, you have searched me and you know me. You know when I sit and when I rise; you perceive my thoughts from afar. You discern my going out and my lying down; you are familiar with all my ways. Before a word is on my tongue, you know it completely, O Lord. You hem me in – behind and before; you have laid your hand upon me. Such knowledge is too wonderful, too lofty for me to attain."
God's wisdom is limitless and unattainable by any human being. He knows our starting and finishing points. His knowledge and wisdom supersedes all and that's why there is nothing that we can hide from him.
Psalm 147:4-5 "He determines the number of stars and calls them each by name. Great is our Lord and mighty in power; his understanding has no limit.
God's wisdom and understanding is limitless. He can count the uncountable. He can go where we cannot go nor reach.

What does this means for us?
It means that our God is unquestionably an omniscient God. He is greater than all the greatest and wiser than all the wisest. There is nothing that we can hide from him. Whenever you want to carry an action, don't hide believing that he will not know or see you, because he already know what you are going to do and that's why we have to always live according to his laws and commandments.
Also Read; Omnipotence God – Meaning and Bible Verses