Short Prayer for healing and recovery is specially written for you to use and ask God for his mercy and divine healing in your life. God is the master healer, he is ready and willing to heal us if we call upon him. Prayer for healing will help you recover from that sickness or illness that is disturbing you, not only that, it will help you heal both emotionally and spiritually. God has the power over everything, he has healed and he will also continue to heal. He gave his only son, Jesus. Christ to die for us and also gave us everlasting healing through him. Isaiah 53:5 says "But he was pierced for our transgressions, he was crushed for our iniquities: the punishment that brought us peace was upon him, and by his wounds, we are healed. "
 Commit your health into his able hands and he will take care of you. God will grant you a quick and speedy recovery. Don't pray for yourself alone, but also remember your sick family and friends who are also in need of healing.

Short Prayer for healing and Recovery

 Prayers for healing of sickness

O Lord my God, you are the healer and it is only you that saves, you triumphed over sickness and death, you conquered the darkness and the grave, you healed the blind, the dumb, the lame and the leper, you gave them speech, you gave them sight and you gave them strength. Come and heal me because I believe that by your touch, word or look, I will be healed. Come and give me your peace and joy most especially now that my heart is fainting.
Dear Lord, be my deliverer and healer, come O Lord and quicken my healing process. I believe that you are the author of life and death and all powers belongs to thee. May your touch bring life and good health to me, renew my strength, renew my detoriating health and cleanse me from my sinful nature. Release your mighty hands of healing on me so that I will live to praise you forevermore.
O heavenly father, I believe that all hope and comfort comes from thee, I need your mercy, I need your healing. Restore my fading health O Lord. I know that with you my disease is curable, therefore release your atmosphere of miracle upon me so that I will receive your healing. Heal me o Lord so that I may serve you in good health.
Almighty God, you are the God of wisdom and therefore every wisdom comes from thee. Grant your wisdom upon the doctors and nurses taking care of me so that they may know the right thing to do and also give me the right medication so that I may get a quick recovery.
By the mighty name of Jesus, I cast away every spirit of distraction, manipulation of any sort on the health workers taking care of me. God make them to be focused , let them not abandon me nor be used as an agent to destroy my life.
By the authority in the name of Jesus, I rebuke every spirit of manipulation in my life, I hereby decree that any man or woman who is in one way or the other responsible for my illness be rendered confused and powerless. I shall not die but live to praise the Lord, therefore, every evil decree on my health shall never prosper but perish. I claim divine healing and I prophecy speedy recovery for myself.
By the precious name of Jesus, may every satanic decree of illness and frustration upon my life scatter by fire. No evil weapon formed against me, against my life shall prosper. I believe that I am standing on the rock that never fails nor dissapoints, therefore, by the power in the name of Jesus, I declare healing upon myself and I strongly believe that I am healed.
Almighty God, destroy every evil altar where my name is being placed, I belong to you and only you alone. You are the God that heals, come and heal me of this illness. O Lord I surrender my life to you and I am committing my health into your able hands, take me as your project and heal me because I believe that what you have built, no one can destroy.
Prayer For Healing Emotionally and Spiritually

O Lord my God, you are the God of Light and therefore darkness and light have no connection. I am your child, may your light shine upon my life, may your light bring your divine healing upon me. May no power stop me from getting your divine healing and intervention. I rest my case with you and I believe that you will grant me your divine healing.
Dear Lord, when you say yes in my life, I believe that nobody can say no, come into my life O Lord and change this unpleasant situation that I am facing. May every evil pronunciation and proclamation upon my life catch fire and be cast into the bottomless pit. Let your rain of healing fall upon me O Lord.
Save my soul O Lord because it is fainting, restore my strength father Lord, because it is weak. In thee I put my trust and I know that you will never fail nor put me to shame. Change my story from bad to good and put your songs of joy and testimony in my mouth.
O Lord, I have approached your sanctuary with tears in my eyes, I strongly believe that you will wipe away my tears, you will restore my joy and peace. Come to my rescue, heal me so that I may become strong again.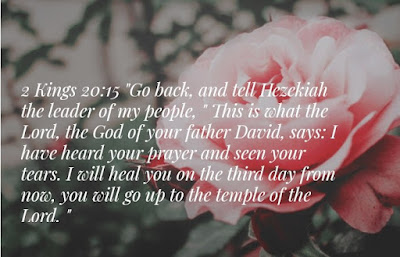 You are God whose goodness never fails, you are God whose goodness cannot be compared to any, you are God who never fails nor dissapoints. May your wind of healing and atmosphere for miracle locate me O Lord and put a new song in my mouth.
Save me  Lord for I am weak, guide my footsteps so that they may not slip. I am the work of your hands, therefore do not abandon me nor leave me. Answer me when I call, be my strength , be my shield and above all, be my healer.
Prayers For Healing from a Broken Heart
Heavenly father, have mercy upon me. I am not happy because my heart is broken. Come into my life O Lord, heal me and restore my joy and happiness. Take away everything that will cause me sorrow and may I forever enjoy our love everlasting.
Almighty God, come and wipe away the tears in my eyes and put a song of testimony in my mouth. Mend my broken heart, change this unpleasant situation that I am facing to a better one. May your joy and happiness never be found wanting in my life.
Always make use of these miracle prayers for healing to counter challenges in any area of your life that needs healing. Our God is a merciful father, he will surely hear and grant you your requests.
Bible Verses

Jeremiah 30:17 " I will give you back your health and heal your wounds."
2 Kings 20:15 "Go back, and tell Hezekiah the leader of my people, " This is what the Lord, the God of your father David, says: I have heard your prayer and seen your tears. I will heal you on the third day from now, you will go up to the temple of the Lord. "
Also Read: Miracle Prayers for healing a Broken Relationship
Miracle Prayers for the Impossible