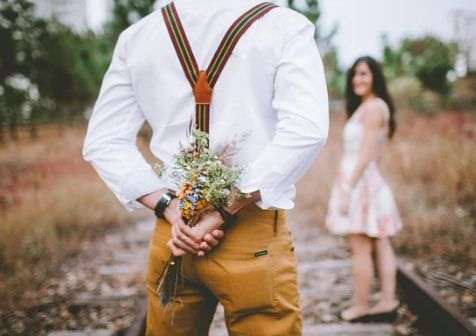 Short Friendship Messages for a New Friend – It is a pleasure encountering a new friend in ones life. When you've gotten that great friend who truly welcomes you in his or her life, appreciating them is a great way of solidifying the friendship. Choosing the right word to send to that your new friend matters a lot. How do you feel about this your new friend? What got you attracted to him or her? What is your expectations from such a friend? You can go ahead to let him or her know about this.
Friendship needs to be maintained or nurtured for it to flourish, it is a not a one sided affair but a collective effort. Make every moment count in your friendship, learn to celebrate and appreciate each other. True friends are rare to come by, therefore, when you are luck to meet him or her, send your new friend messages to make her or him smile.
Here, you will find;
Short Friendship Messages for a New Friend
New Friend Messages to Make Her/Him Smile
Good Morning Messages for a New Friend
Short Friendship Messages for a New Friend
1. The best moment of my life is the day that I met you. The best thing that has ever happened in my life is having you as my friend. I promise you that this will be one the best decisions that you have made which you will never regret for a second. Welcome to my World, Dear Friend.
2. Words may fail me but loving you can never elude me. When I close my eyes, all I see is you, the thought of you have filled my mind. Our friendship have been predestined and nothing can ever tear us apart. Cheers to uncountable years together as friend.
3. Birds of the same feathers flock together. We have something in common, this I surely believe. How we perfectly complemented with each other amazes me. You are that friend that I needed and I'm glad I met you on time.
4. For the short period that I have known you, I can confess that my heart has been filled with unspeakable joy. Every moment spent with you seems more interesting than the previous moment. You are unique and there is something special about you. I'm here to learn more from you and I'm promising you that you will equally learn a lot from me.
5. Dear new girlfriend, the world seems renewed for me because I see myself swimming in an ocean of love just because I have you in my life. You are really an Angel sent from heaven to my world. I promise to make you feel loved at all times. Thanks so much for accepting me as a part of your life.
6. A glance at your face gives me great peace of mind. Hearing your Angelic voice sends goosebumps to my nerves. You are my painkiller and the love of my life. Our friendship will always stand the taste of time.
7. For accepting me as your friend, here am I to let you know that there is no mountain too high for me to climb because of you. Making you happy will be the order of my day. Everything can change, but my love for you will never change.
8. It's not been long that I know you but it seems like ages to me. How you truly understands every bit of me leaves me in awe. I have no reason to love you less because your kind of Friend is rare to come by. You will be the friend that I will always live to love.
9. Our friendship story will be a story that will be told from ages to ages. Higher and higher we shall continue to grow. No matter how hard the wind blows, firmly we shall continue to stand for each other. We are a perfect definition of true friends.
10. I may not be able to put down how exactly I feel having a friend like you in my life. Your smartness and sincerity, I greatly admire. I believe we are not only friends but great companions. Here is me looking forward to bringing out the best from each other.
New Friend Messages to Make Her/Him Smile
11. Our love boat is unsinkable. The wave maybe strong but our ship will always sail on. When you remember me your mind should be at rest because accepting me as your friend will be one of the best decisions that you have ever taken. I love you so much my lovely friend.
12. Dear friend, I welcome you in my world and in my heart. You will remain irreplaceable in my world. I will make loving you an indispensable part of me. Please take my hands, walk with me and I promise to make you the King/Queen of my Kingdom.
13. I can catch a grenade for you. I am ready to fight battles with you. Our friendship will be an exemplary one and the talk of the town. Do not be afraid to give me your whole heart because I will handle it like an egg.
14. Silver and gold I may not none to give you, but I am promising you that I will give you a love that will be unquantifiable. I will stand by you in thick and in thin. Thanks for loving me in such a way that no one else has loved me.
15. Love would have mean nothing to me if didn't come across a wonderful soul like you. Thanks for giving me a listening ear and accepting to be a part of me. I love you with every bit of me.
16. I got attracted to you because you are an embodiment of beauty and brain. Your spirit of accommodation and understanding amazes me. I love how you accepted me wholly in your life.
17. I don't need you to tell me much about yourself because what you are is written all over you. I'm glad how much you have painted my heart with a picture of your love just the few days that I have known you. I am well convinced that this our friendship will last forever.
18. I would have chosen to remain friendless if I didn't meet you. You made me to understand what friends mean to each other. I love you so much because you have filled all the empty spaces that resided within me.
19. For accepting me to be your friend, may your heart always swell with great joy that you can't imagine. May you always get all that your heart desires. Even in the midst of a thousand people, I will still choose you as my friend over and over again.
20. I will build a castle made of gold for you and I. Happiness will be the order of the day in our lives. I will give you my whole heart while you will give me yours. Our love for each other will never fade but will keep on waxing stronger each and every passing day.
Good Morning Messages for a new Friend
21. Good Morning my Friend, forget about the worries and disturbances of the past day. Today will be a better day in your life. Set your goals for the day and put your effort towards it and have it mind that you've achieved it already. I wish you a positive day filled with lots of joy and laughter.
22. Here is a brand new day, the sun is shining bright, the birds are singing with their melodious voices. It's time to wake up and embrace the new day my Dear Friend.
23. This is a blessed morning that the Lord has made. It is filled with lots of love and hope. Today is a brand new day, therefore, make the most out of it. Have a lovely day my new friend.
24. Try to make your morning a special one, sit down and admire the beautiful sun that the Lord has created. Enjoy the morning breeze and the blessings that comes with it. Have a fun filled day my Sweet Friend.
25. May the sun rise and set in your favor. Let us resolve to be each other's strength and support as we will be energized with this new ray of sun. Get up my Dear and let your light glow.
26. No matter what the situation is, I will never leave you to be alone. My love for you will continue to grow strong with each passing more. I'm here to stay in your life and to make you feel better. Good morning to my Lovely Friend.
27. Good Morning to You my Charming Friend, All I am wishing you is a day as beautiful as you are. Smile and be happy because today is a blessed day for you.
28. I am sending you good morning love and blessings to make your day as wonderful as you are. May nothing come to make you angry today. Good morning to you my Wonderful Friend.
29. I feel highly blessed waking up in the morning and realizing that you are mine. Your presence in my life has made life so sweet. Have a Special day my Dear Friend.
30. It's good to know that someone truly loves and cares for you when you wake up in the morning. I'm lucky to have a sweet friend like you. Good Morning my Lovely Friend.
Short friendship messages for a new friend will remind that your new friend that you have really accepted him or her in your life. Form it as a habit to let your friend know how special he or she is.
Also Read; Letter to My Best Friend that Touches the Heart
Long Love Paragraphs for Him Copy and Paste to Make Him Smile