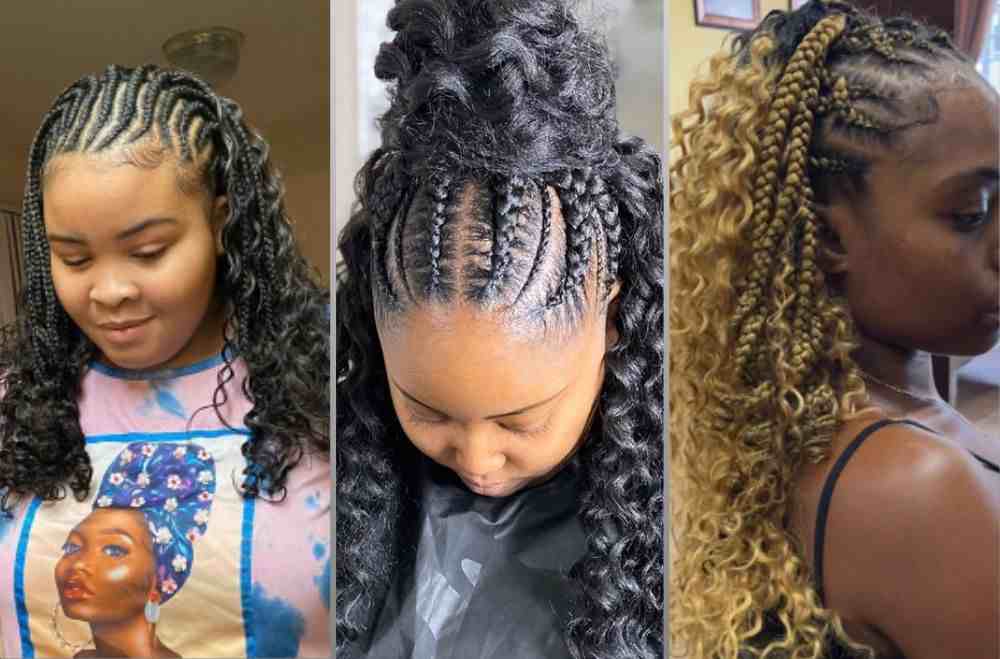 Half cornrows half curls – In the braiding world, amazing styles keeps popping up. Some of these new Styles are created from the existing styles. For instance, cornrows can be combined with sew in. The end results of such styles are always amazing. After such a style is being created, others lovers of braiding hairstyles copies the style, until it becomes a trend. Here, we will be seeing an amazing type of hairstyle known as half cornrows and half curly. In this type of hair braiding, the hair is divided into two sections with the front part is braided as cornrows while the back section is left with curls.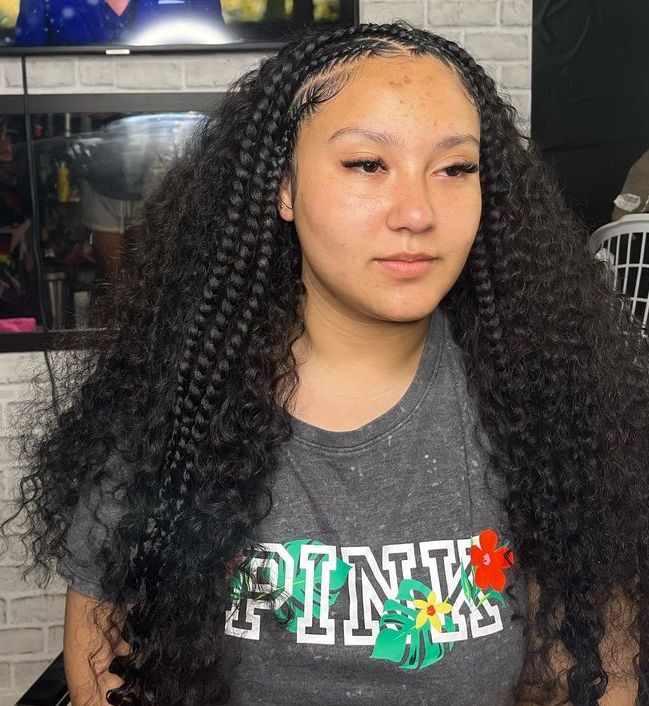 The curls in the back section maybe achieved with attachment which is curled after braiding. It can be equally achieved with sew in which involves the fixing of crotchets and other types of weavon to the back section of the hair. You can also choose different styles for the cornrows in the front section. One of the things that I like about half cornrows half weaves is that it gives you a fuller hair.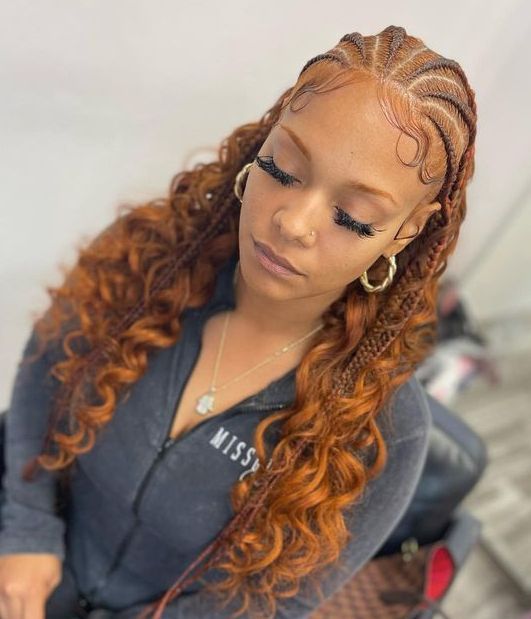 You can choose different shades of attachment or weave on when trying to achieve this hairstyle. In recent times, we discovered that ladies are patronizing edges on fleek for this braid style. Some may choose to call this braid style half cornrow half sew in or half braids half weave. It all depends on the way the braids are made.
Beautiful Half Cornrows Half Curls Hairstyles
1. Tribal Cornrows with curls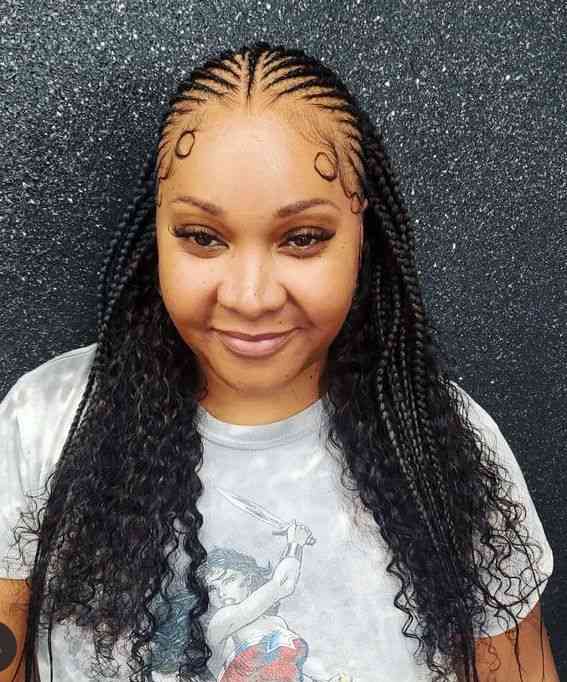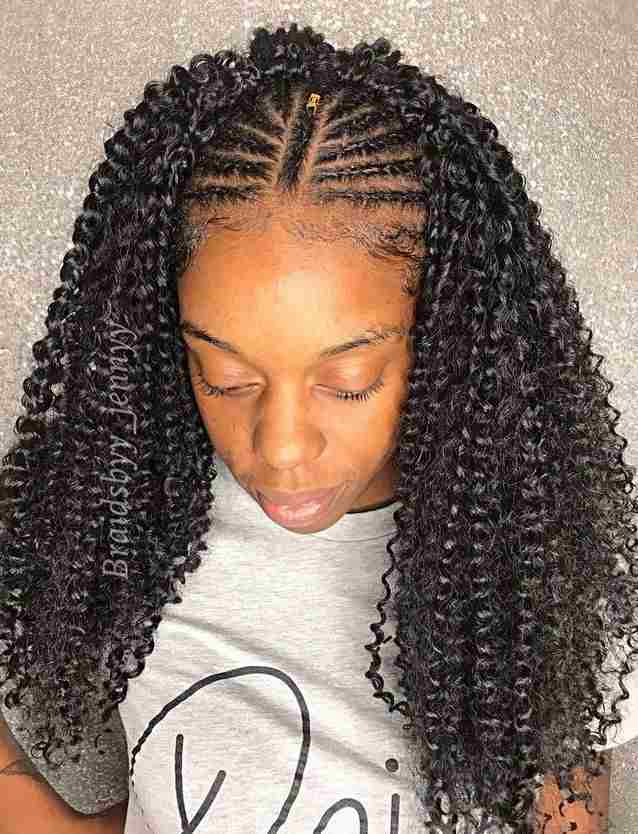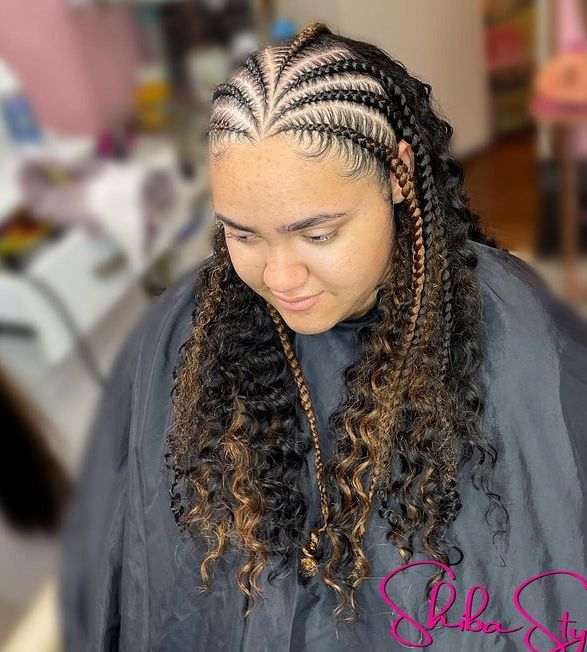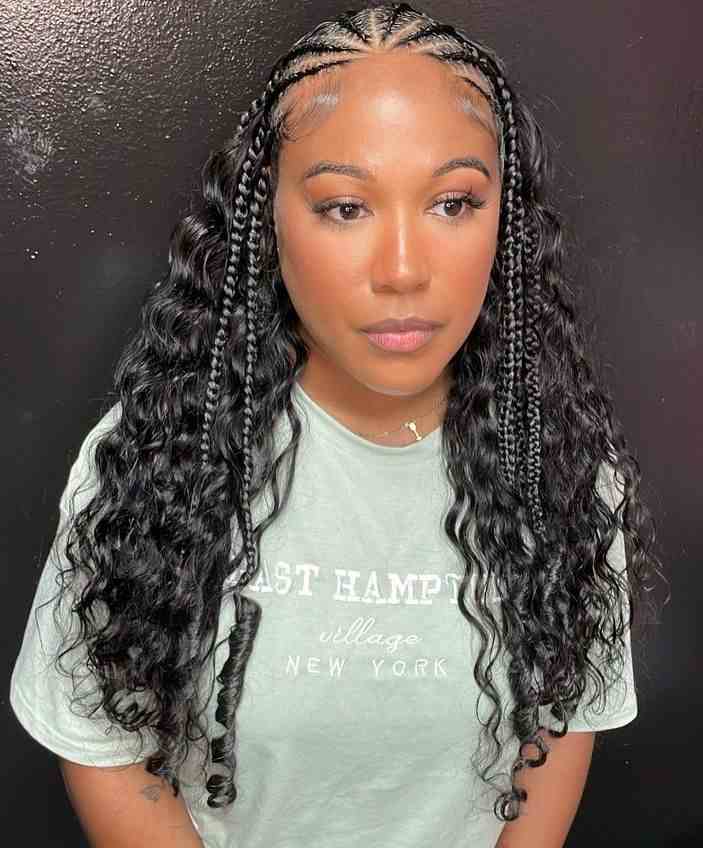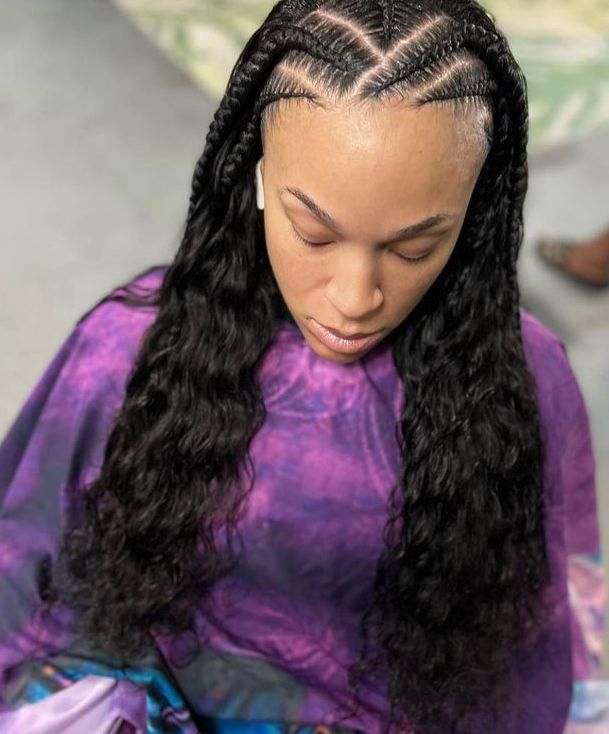 If you are a lover of tribal cornrows, you can use it to achieve this hairstyle. Have the front of your hairstyle braided as tribal cornrows and add curly attachment or weavon to the remaining sections. You will really enjoy this hairstyle look.
2. Half Stitch in cornrows with half curls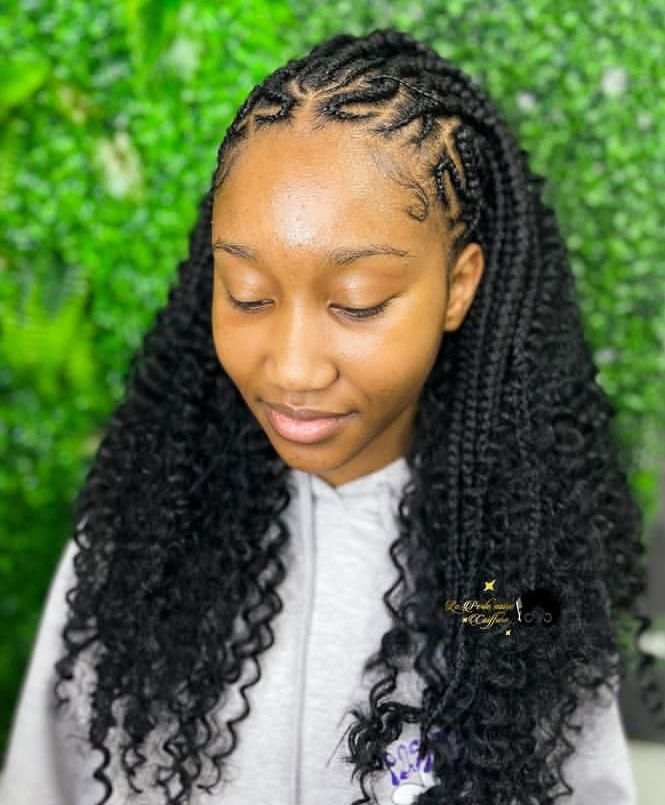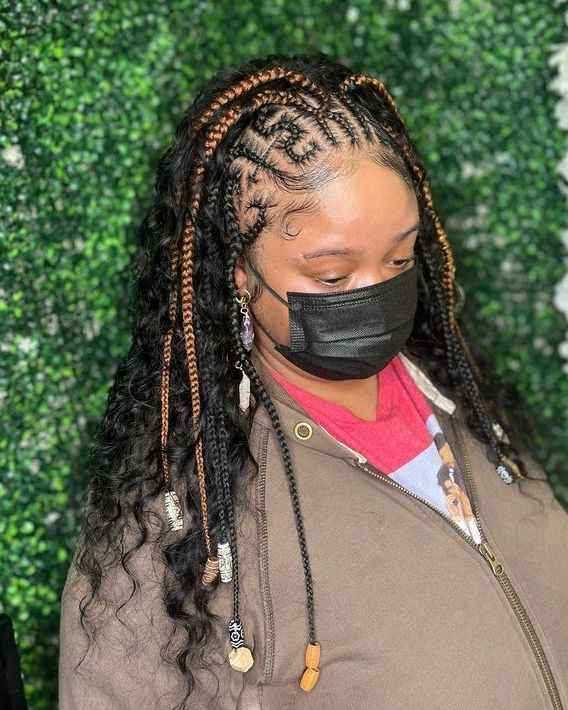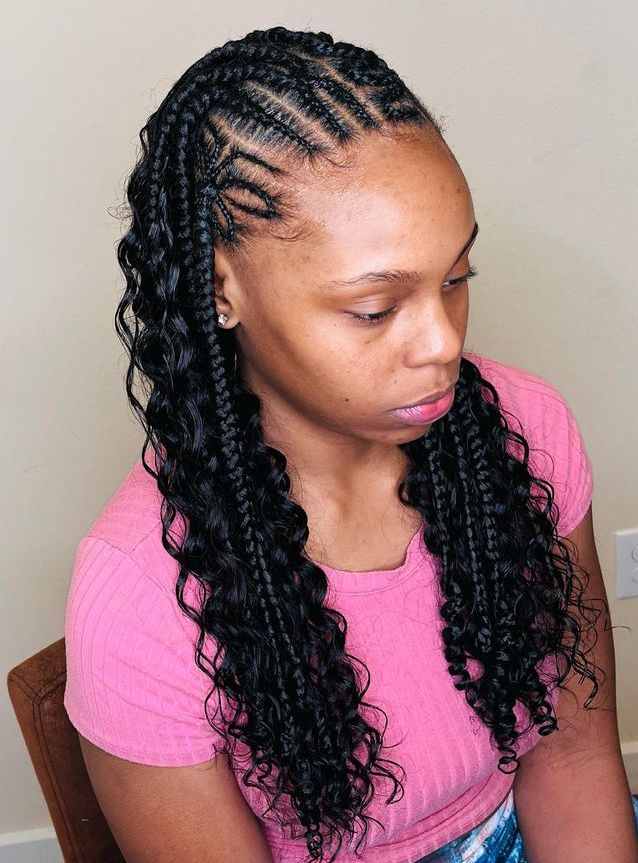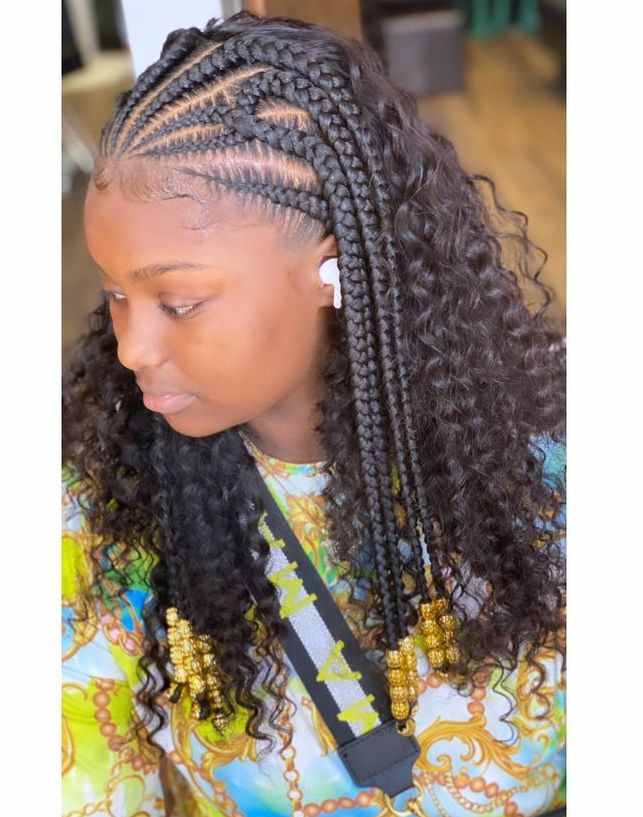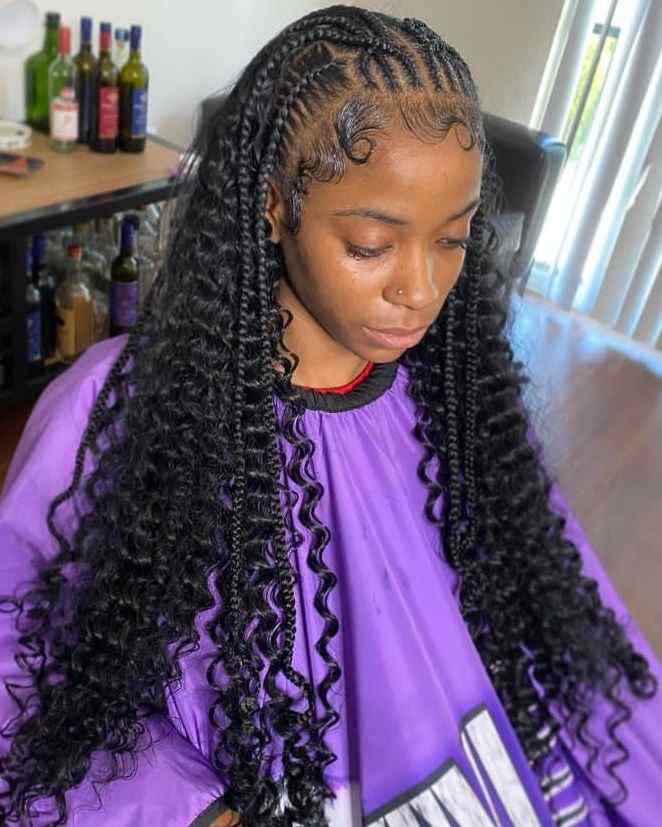 Stitch in cornrows looks stylish. Adding curls to it gives it a superb look. This hairstyle is suitable for many occasions. You can leave it as a free flowing hairstyle or pack it the way that you desire. The curls that you can use for this hairstyle may either be tight or loose.
3. Short cornrows with half curls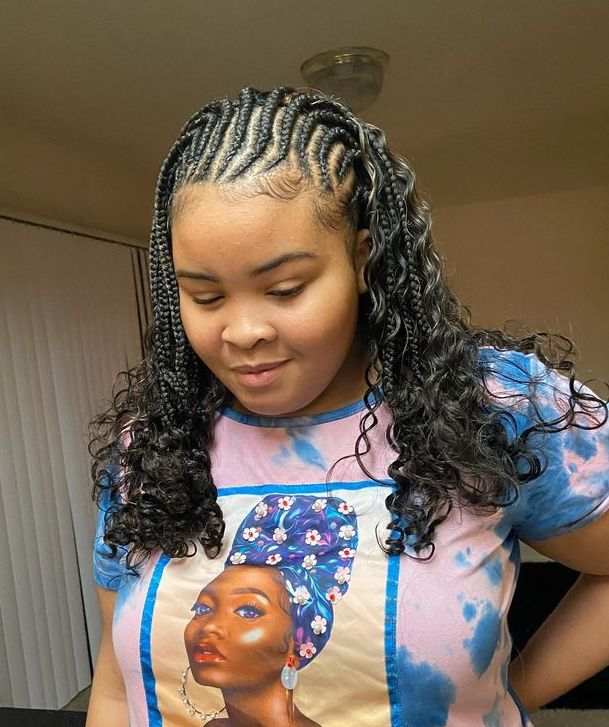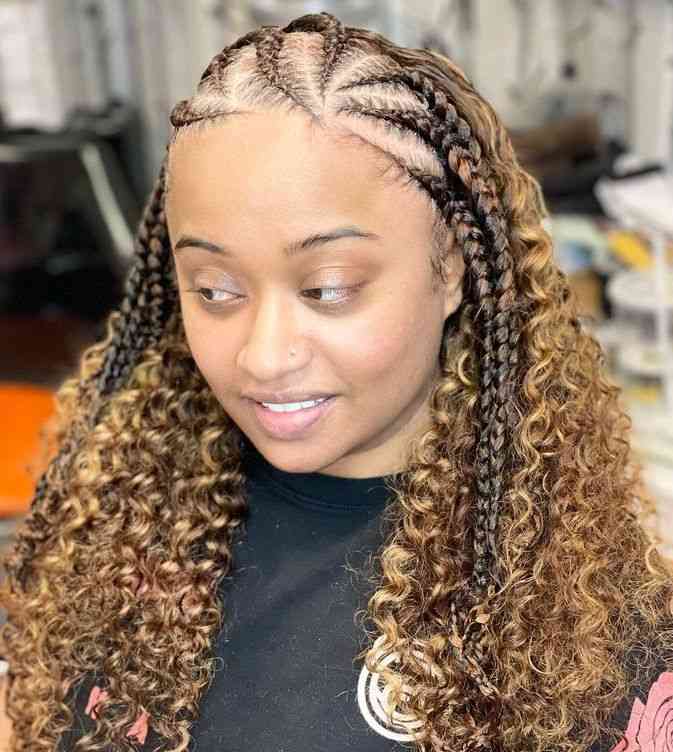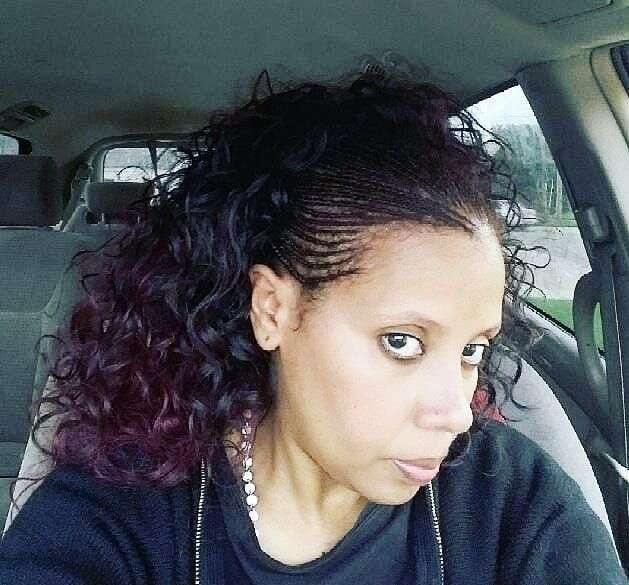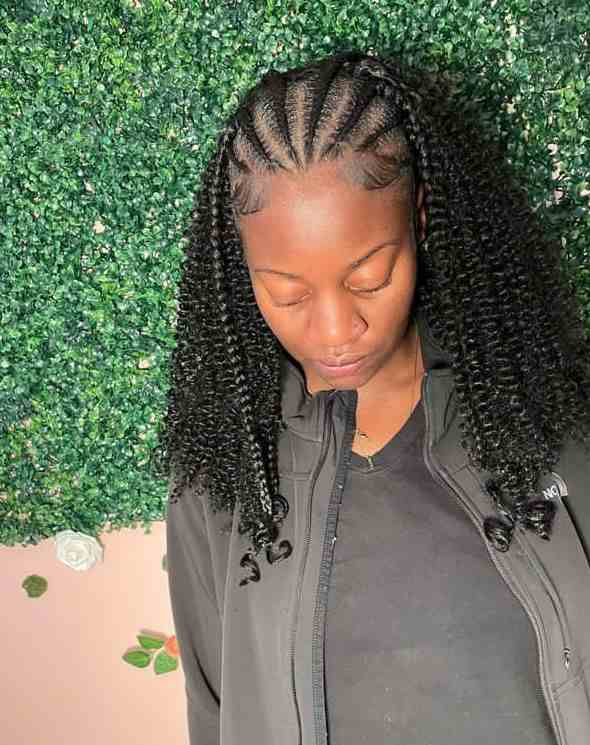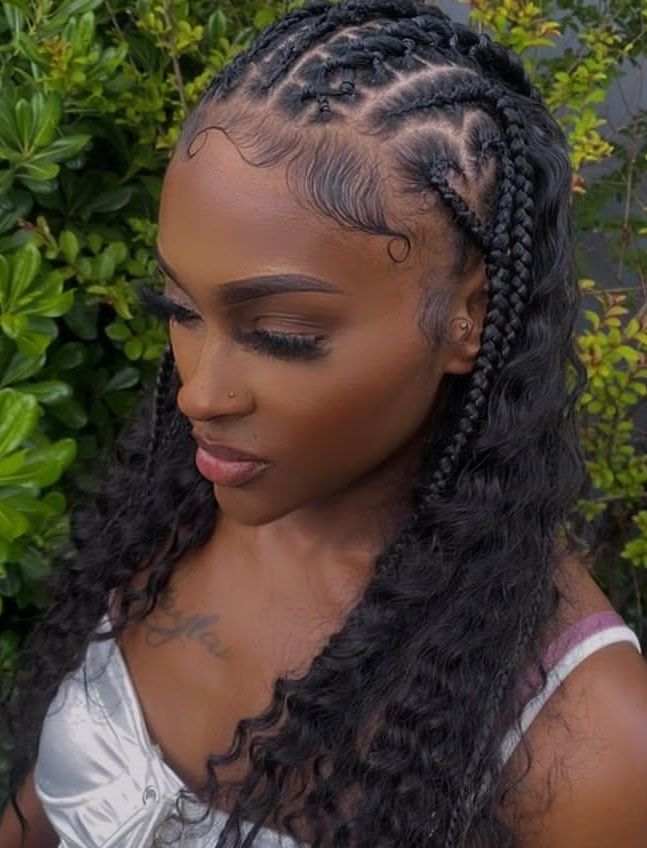 Don't want it long? Then, try short half cornrows with half curls. This hairstyle will not take so much attachment unlike the long style. It is achieved just the same way the long style is done.
4. Big Cornrows with Curls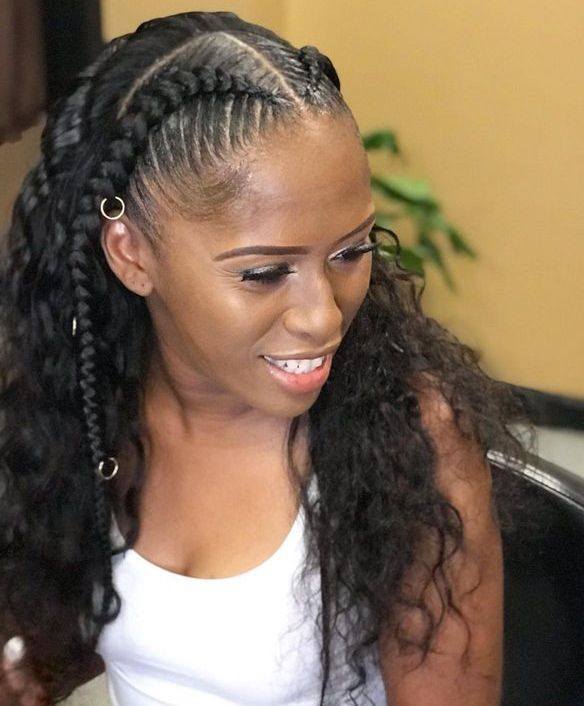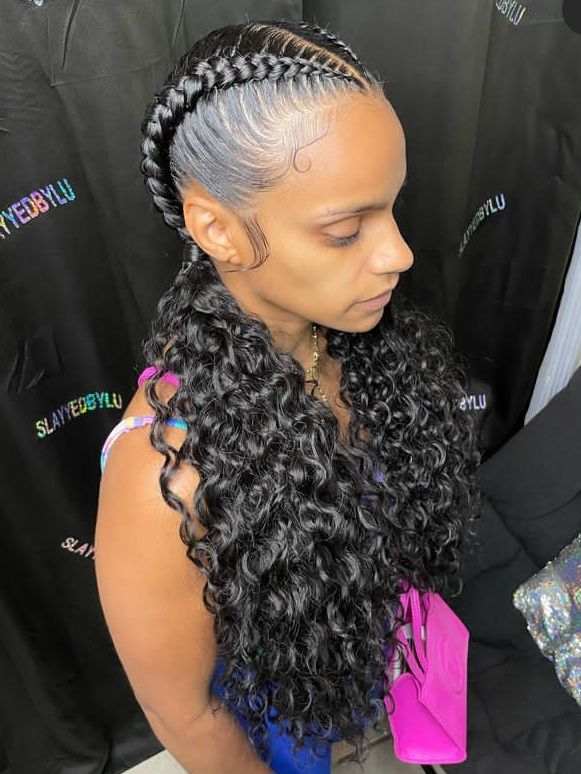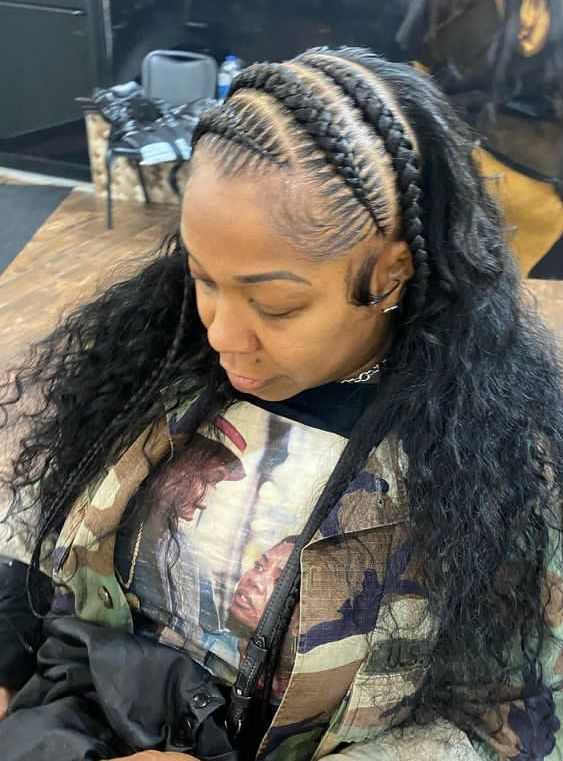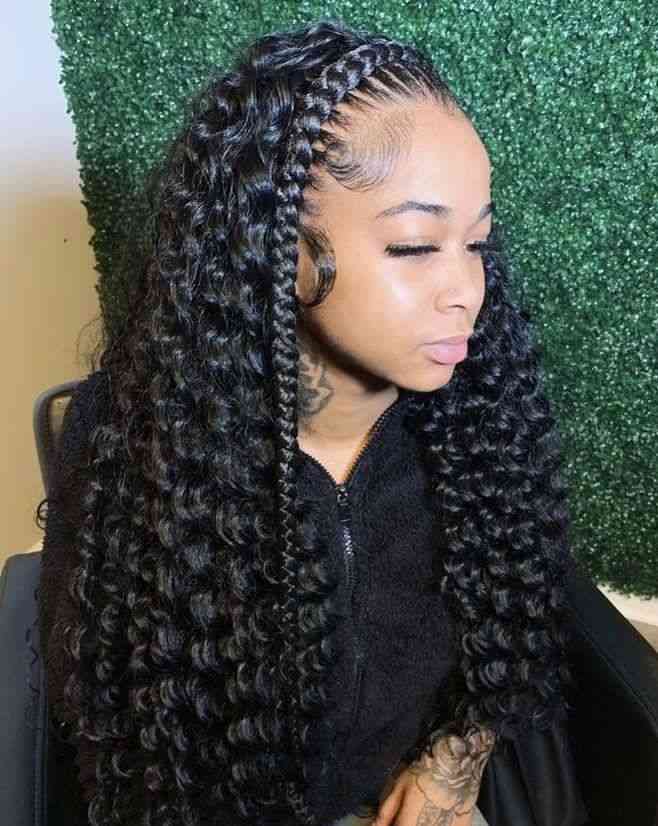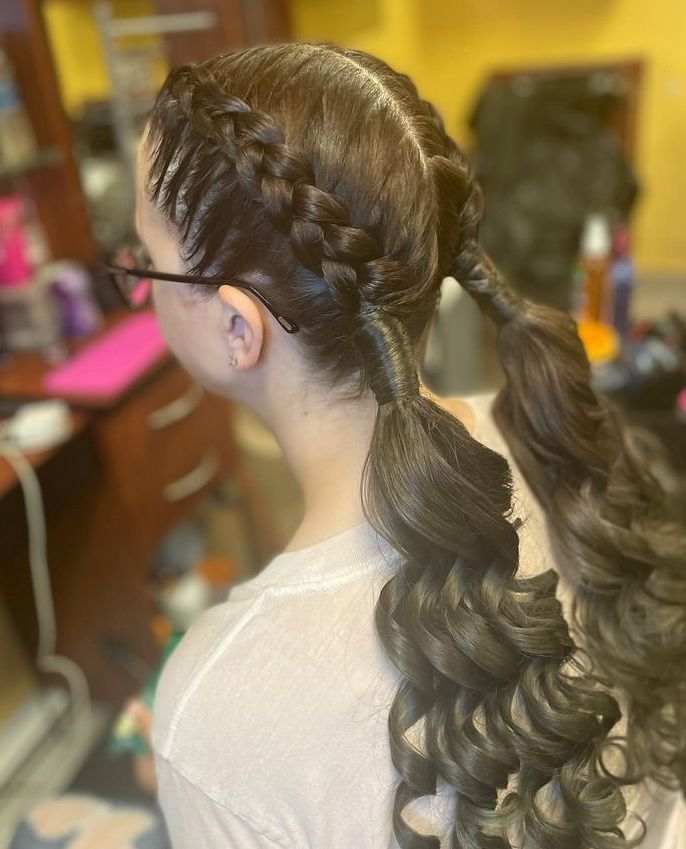 When you don't want to waste too much time at that saloon, try big cornrows hairstyles with curls. So stylish and for adorable look. This hairstyle is suitable for both kids and adults.
5. Half Updo Cornrows with Curls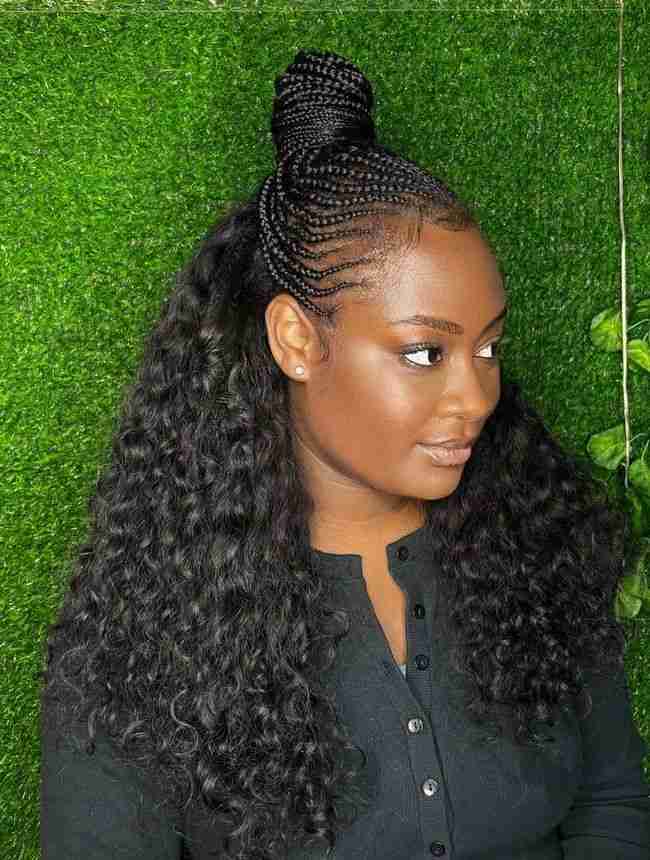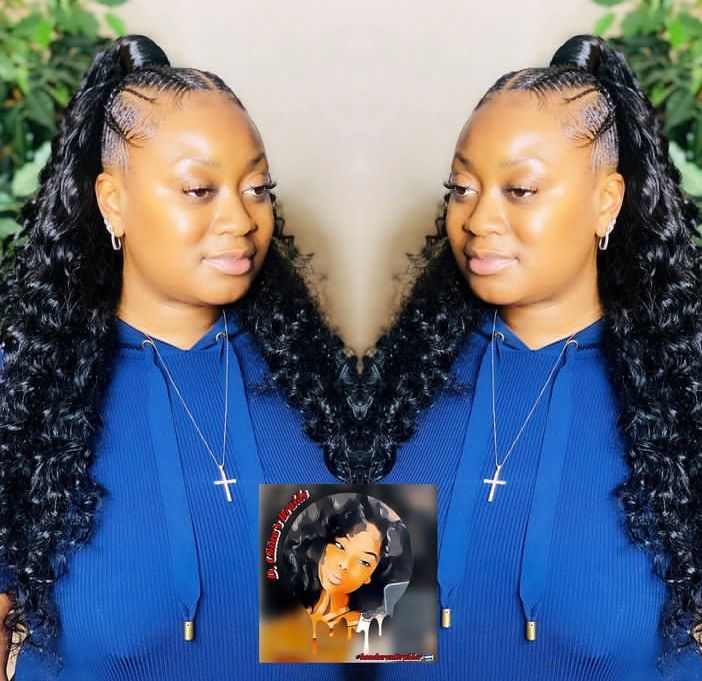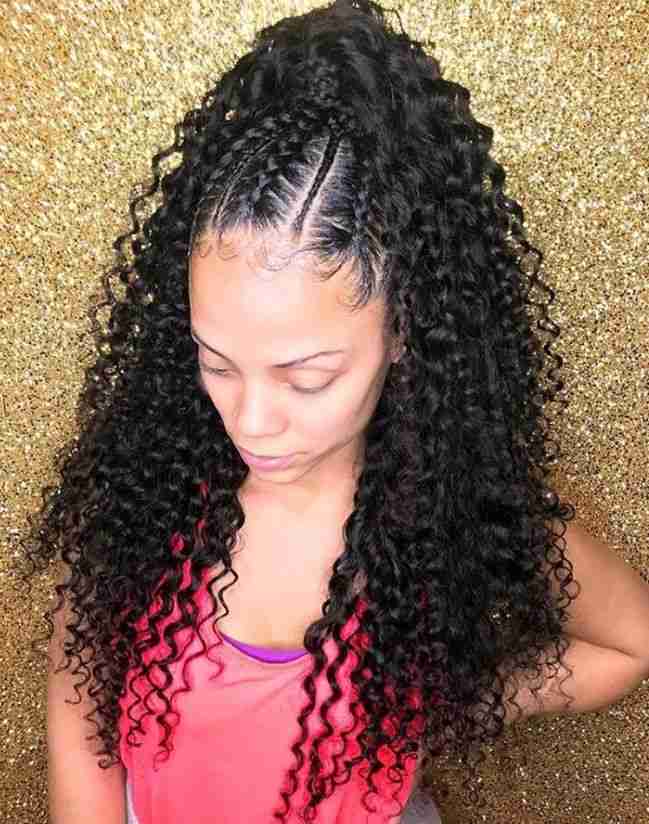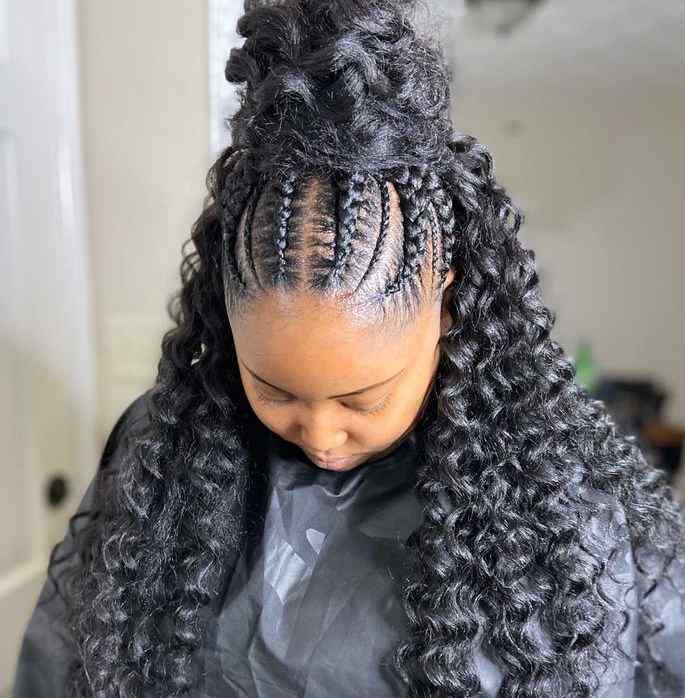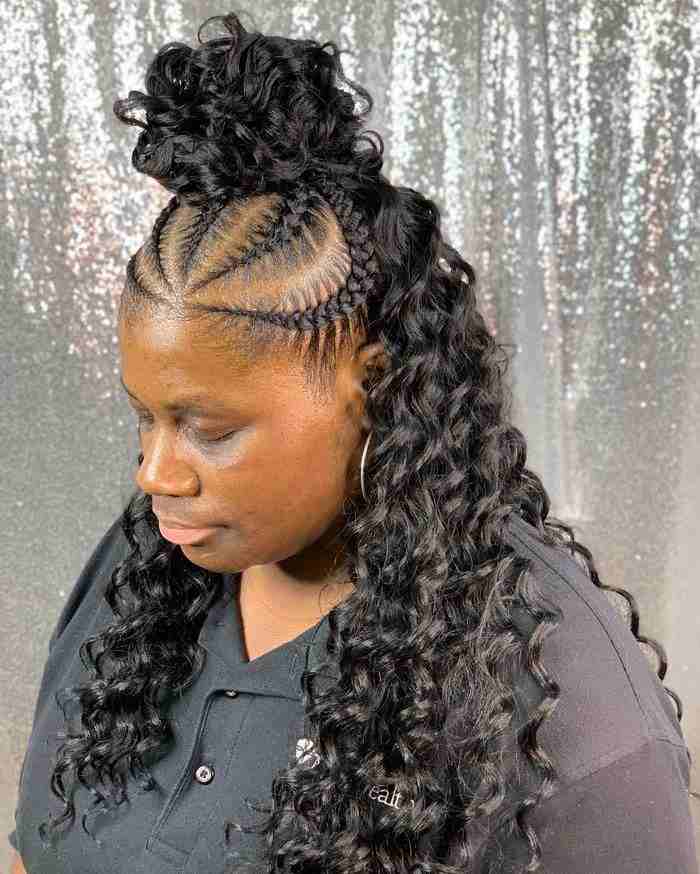 Get that fascinating look by styling half of your cornrow braids as an updo. You can leave the curls as free flowing. This hairstyle can be achieved on both long and short braid style.
5. Colored Cornrows with Curls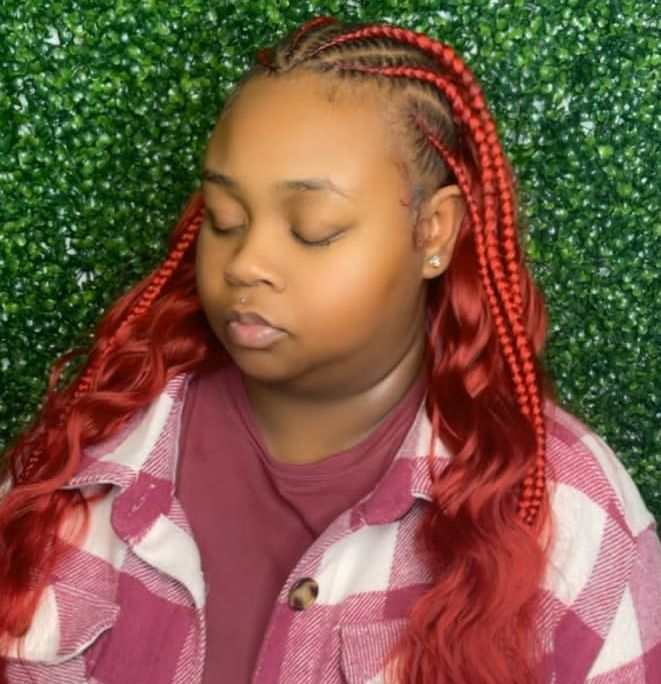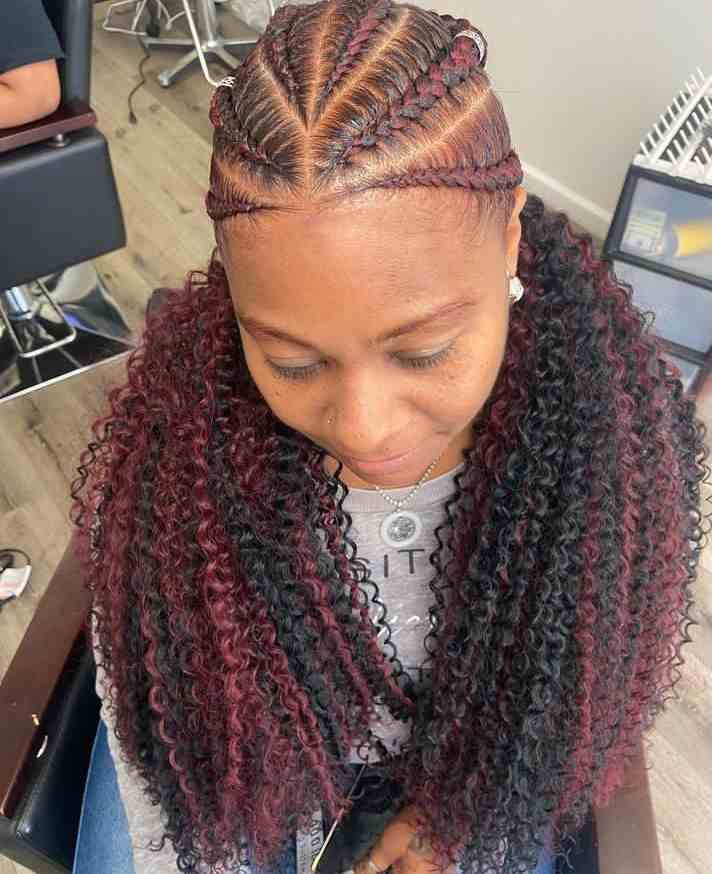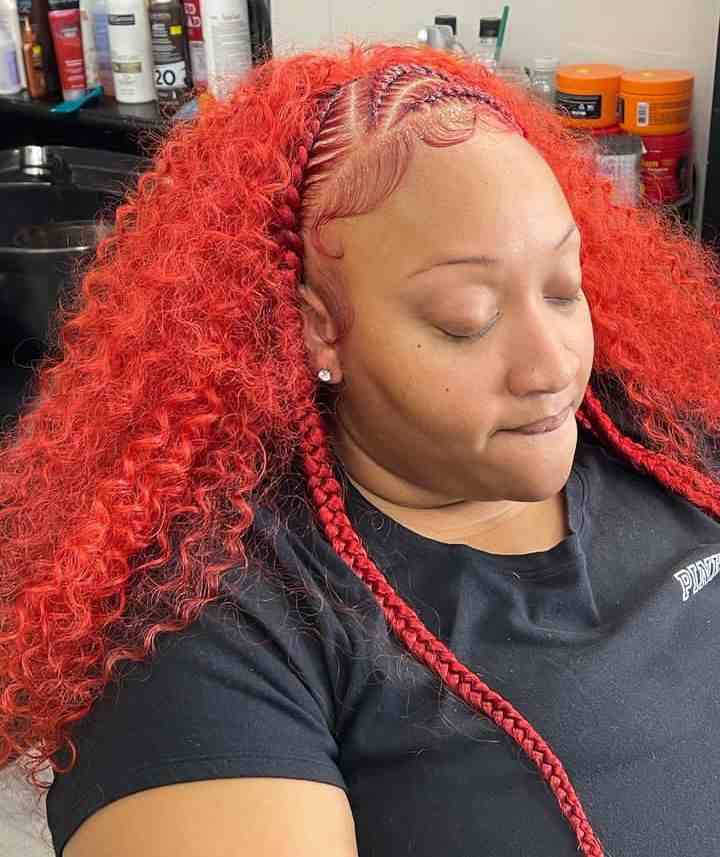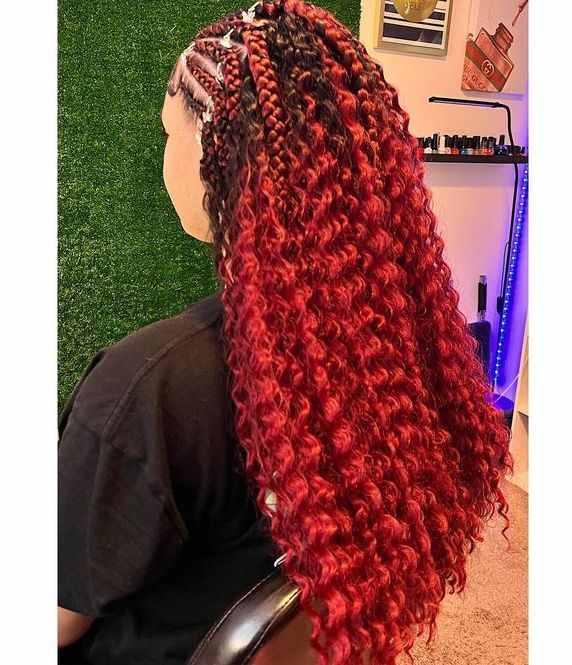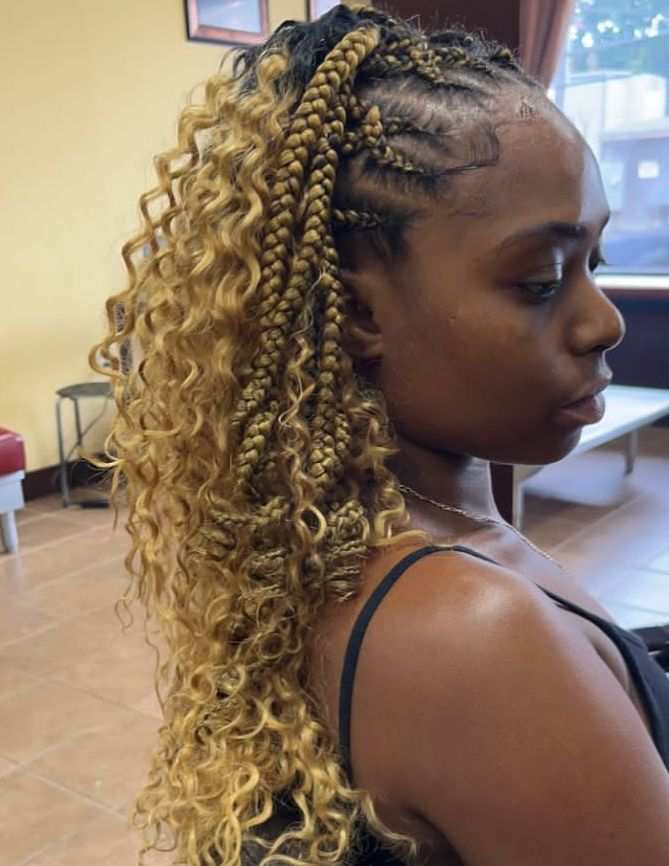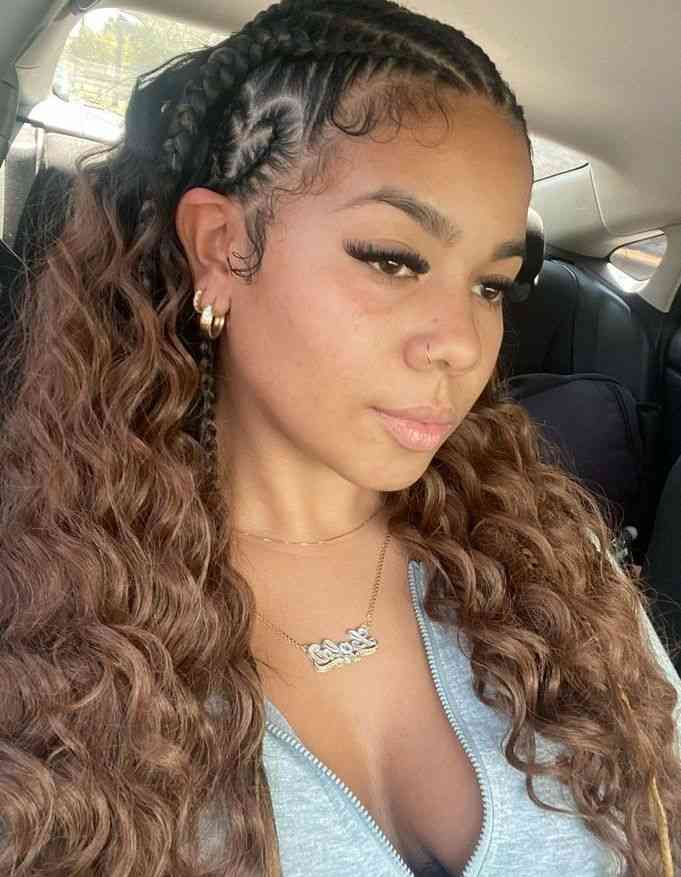 Steal all the looks with these amazing colored braid styles. You can decide to use only one color or still choose a combination of colors. A suitable style for fashionable ladies.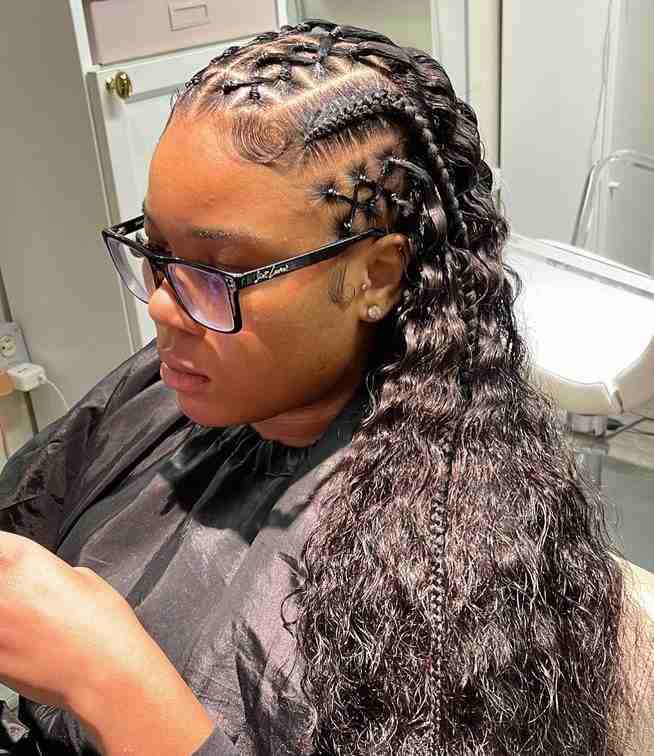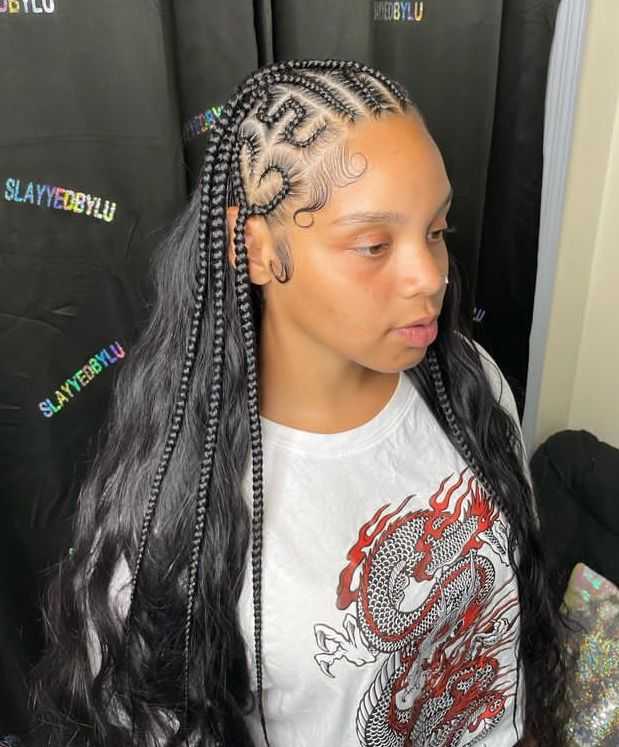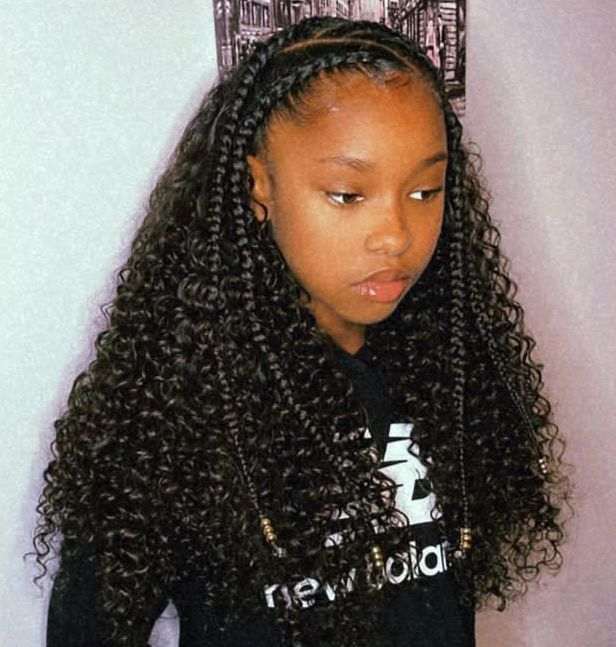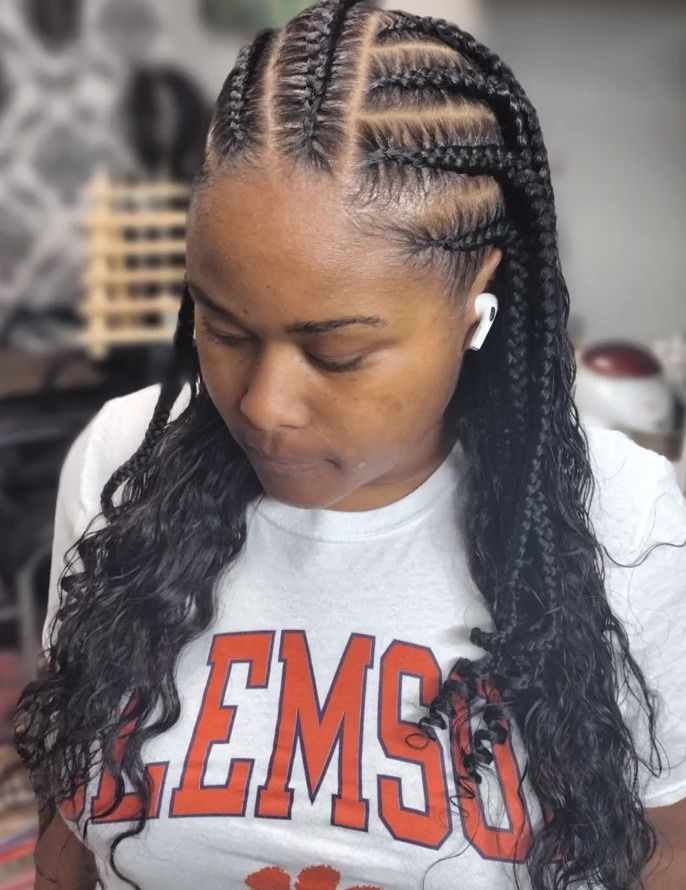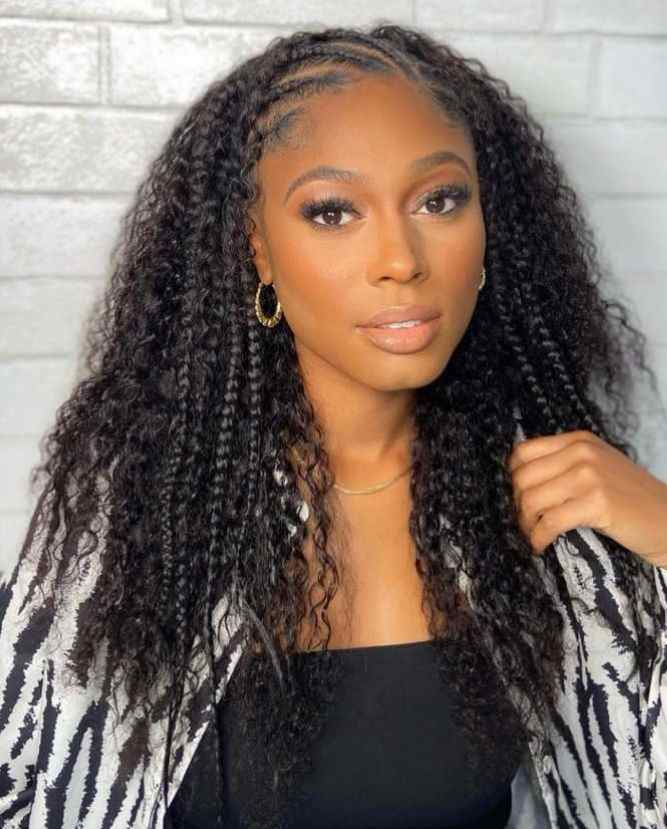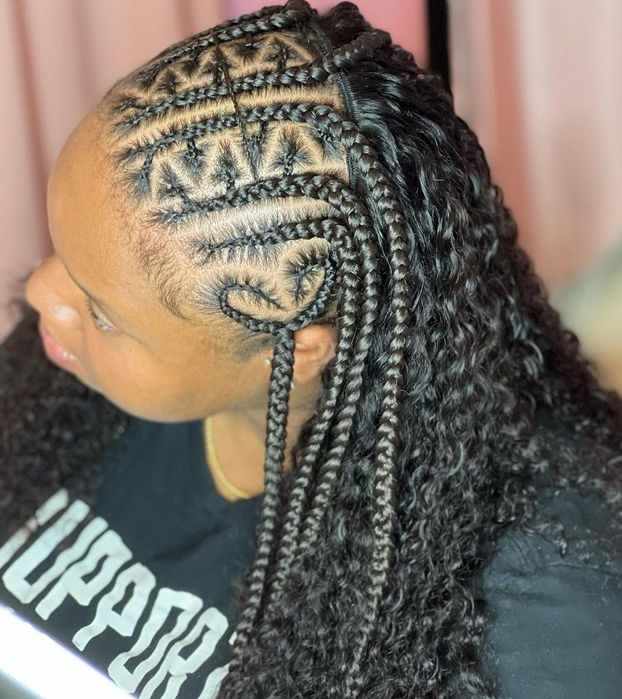 How do you see our collections of beautiful half cornrows half curls hairstyles? Keep visiting because we will keep you updated!
Also Read; 50+ Latest Braid Styles for Black Ladies
45 Best Ghana Weaving Hairstyles in Nigeria