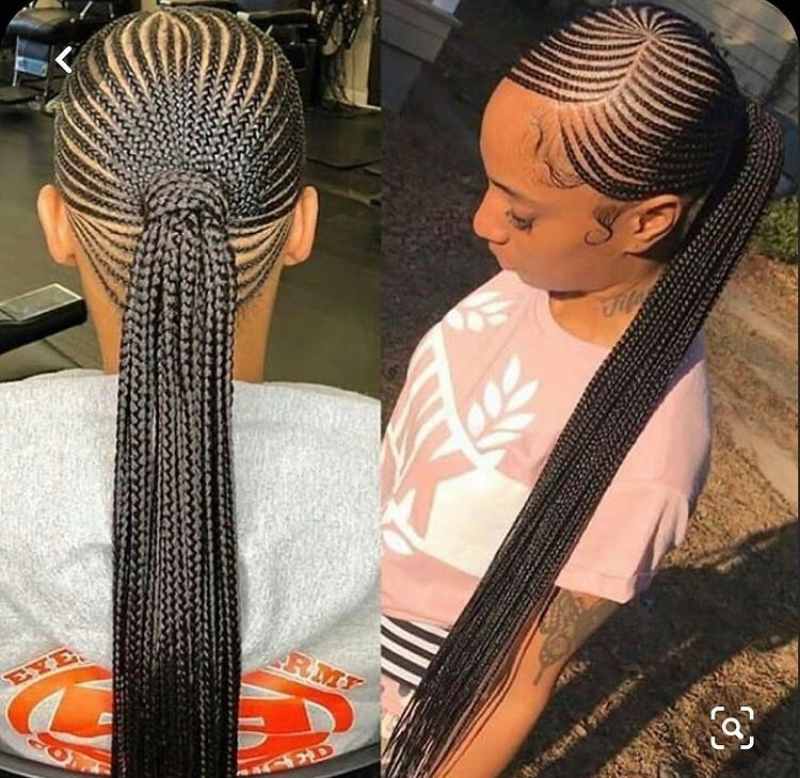 __officialbraidslayer/Instagram
 Are you searching for the best Ghana weaving hairstyles in Nigeria? Don't worry again because we have made an amazing collections of Ghana Braids that will be suitable for you. This hairstyle is not only suitable for Nigerian and African ladies and women, but also a great fit for African American women.
Ghana weaving is among the popular hairstyles in Nigeria. This hairstyles comes in a varieties of styles and designs that every lover of braids and weaves cannot resist. You can call it Cherokee cornrows or even Ghana cornrows, you are not wrong. This hairstyle features a detailed cornrows or weaves with different styles or designs given to it. it can be big, medium, tiny or  small.

There are  so many reasons why you have to give Ghana braid hairstyle a try, aside from being a protective hairstyle, this hairstyles lasts longer while still looking neat and beautiful.

Here are our Best and Latest Ghana Weaving Hairstyles in Nigeria;
1. Long Weaving with Triangular Parting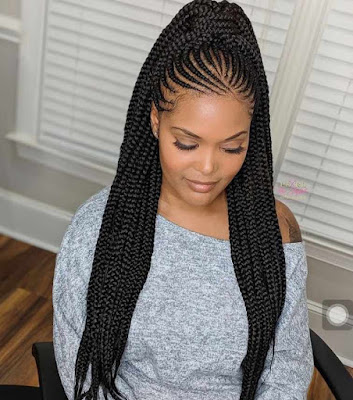 Pearthestylist_/Instagram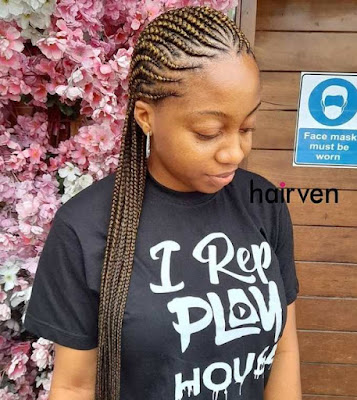 Hairvenhaircare/Instagram
Whether you have a round face or a long face shape, believe it, this hairstyle wwill be a great choice for you. You can leave the end part of the braid curly, braided or even twisted.
2. Feed in Braids With Ponytail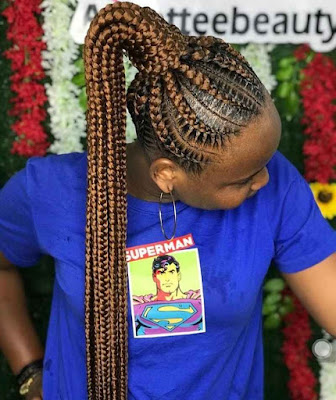 Ahyettebeauty/Instagram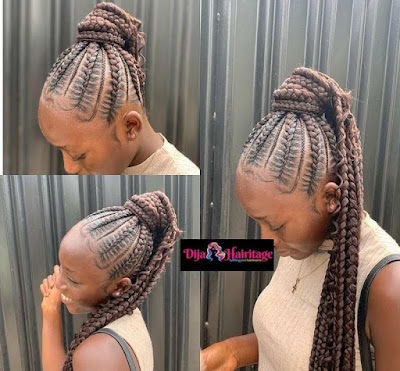 Dija_Hairitage/Instagram
This is among the new styles of Ghana braids. It is a great protective hairstyle and looks gray for party and other occasions. Both little kids and adults can rock this hairstyle.
3. Neatly Braided Big Weave Style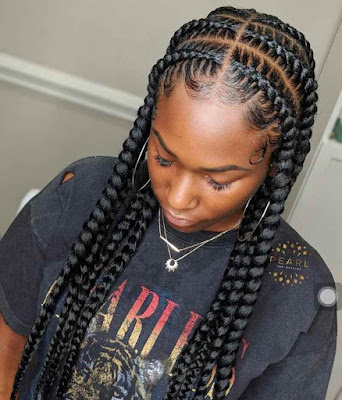 Pearlthestylist_/Instagram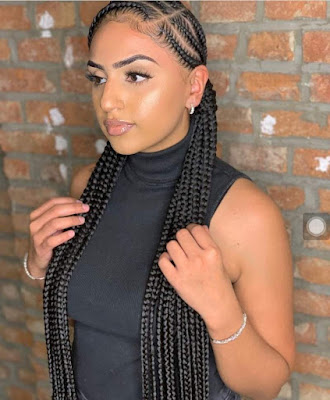 Braidme_tt/Instagramz
If you are looking for a hairstyle that is simple, neat and beautiful, then consider this hairstyle. So easy to achieve and also gives you that maximum comfort that you desire.

4. Side Swept Weaving Hairstyle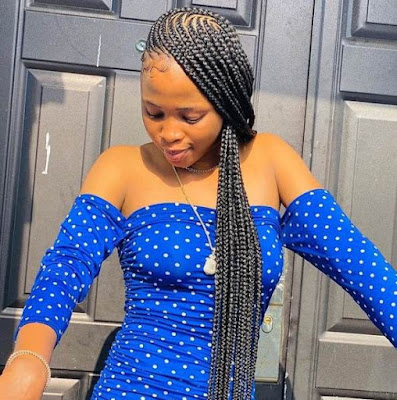 Hairlineby_ewa/Instagram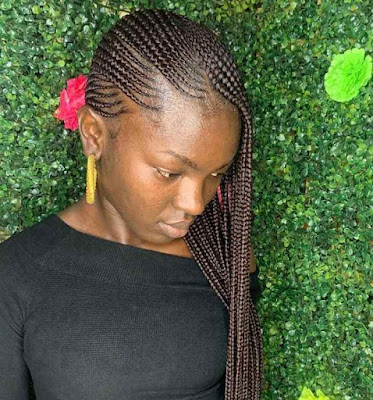 Bissy_hairworld/Instagram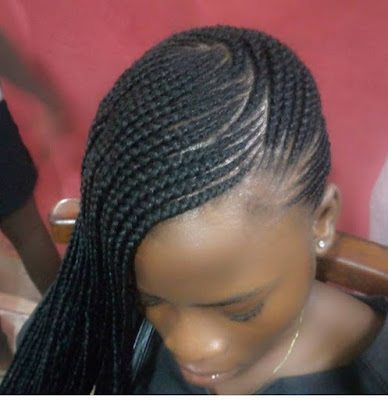 Omoshalewaomoniepe/Instagram
Pull that hairstyle away from your face using these hairstyles. So stylish and beautiful. You can have it as a short Weaving style or long Weaving style.
5. All back big Weaving Hairstyle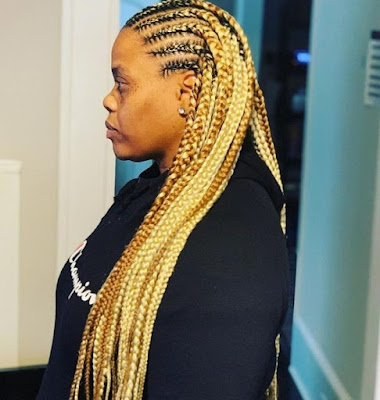 Beautynbraidsati/Instagram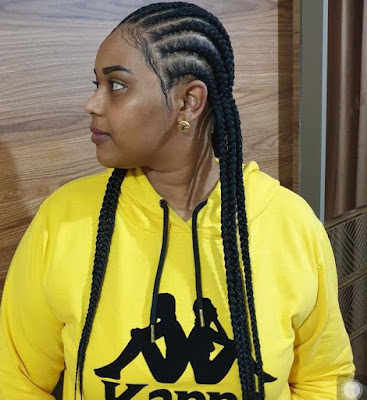 Dubaisalon_hairstylist/Instagram
Gorgeous ladies likes this hairstyle because oof its simple and yet attractive nature. You can choose a blonde shade or dark shade for it.

6. 3-Layer Design Ghana Cornrows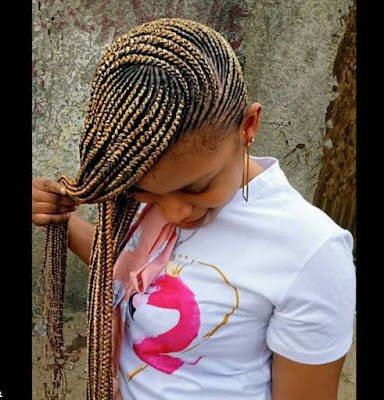 Ifulazo/Instagram
Ghana cornrows can be given various designs. This lemonade braids with 3-layer design is very beautiful aand will lasts longer.
7. Ghana cornrows with Side parting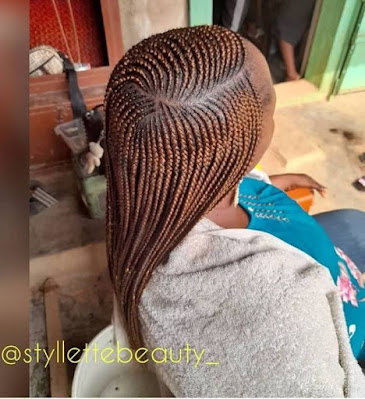 Styllettebeauty_/Instagram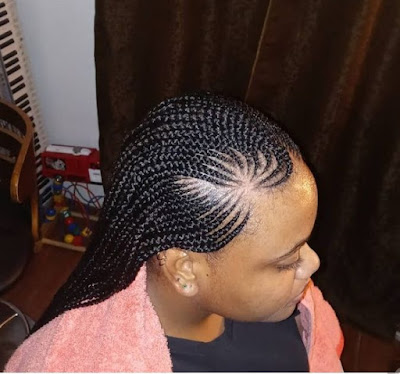 Kemihairstyles23/Instagram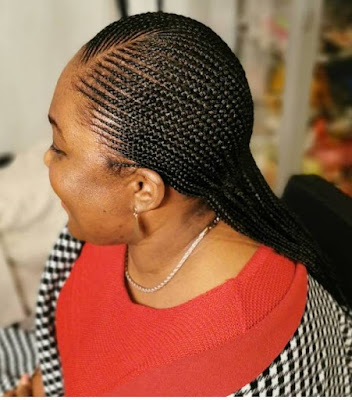 Beyondflawless23/Instagram
Side parting cornrows looks stunning on ladies with round face shape although people wwith other face shape can equally make it. The side parting can either be curved or straight.
9. Stylish Cornrows with Ponytail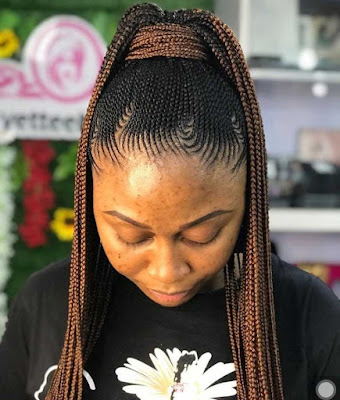 Ahyetteebeauty/Instagram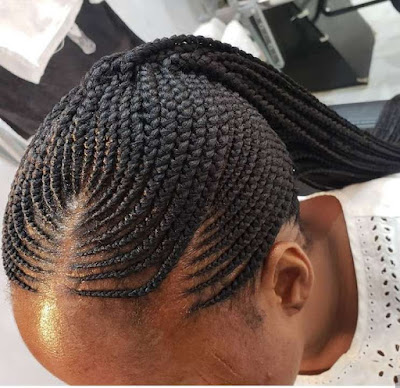 Navadinabeautyandspa/Instagram
You can create multiple designs on your weave hairstyle. This gives you a classy and stylish style. Look for a good hairstylist that will give you exactly what you want.
10. Long Ghana Weaving Cornrows with Ponytail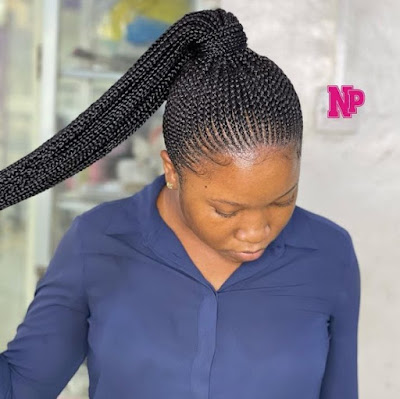 Nailplustotalbeauty/Instagram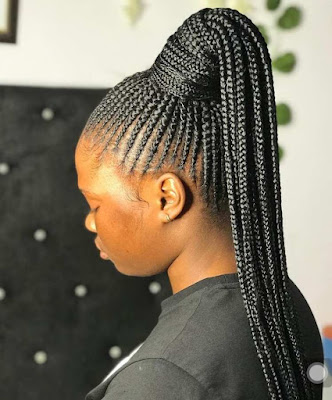 Lola_beauty_empire/Instagram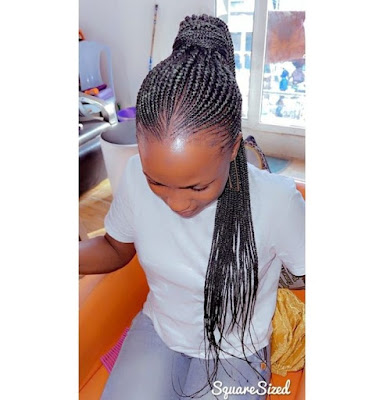 _beescyhairextension/Instagram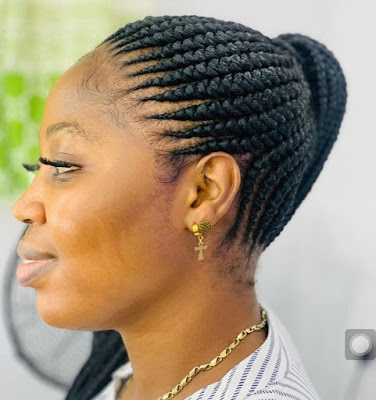 _prettypalor/Instagram
Ponytail hairstyles have been well patronized among gorgeous ladies. This hairstyle can be rocked as both a native hairstyle or for other formal occasions.
11. C-Curve Cornrows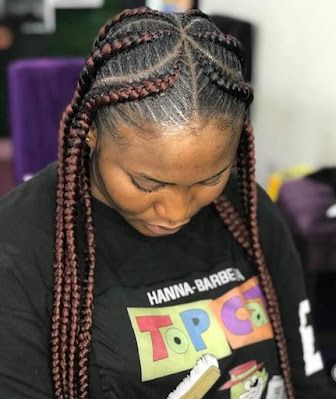 Ahyettebeauty/Instagram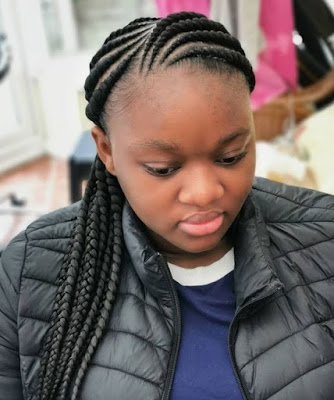 Beyondflawless00/Instagram
However you want your hairstyle to look, it all depends on you. Big braids gives you a fuller look look while giving you that great fit that you desire.
12. All back Weaving with Flow curls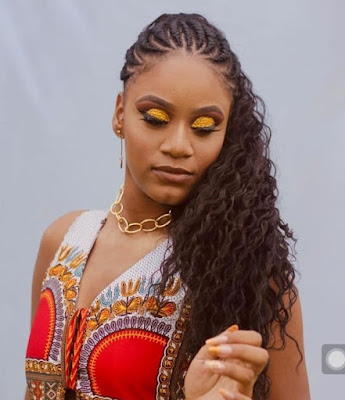 Trancadapathy/Instagram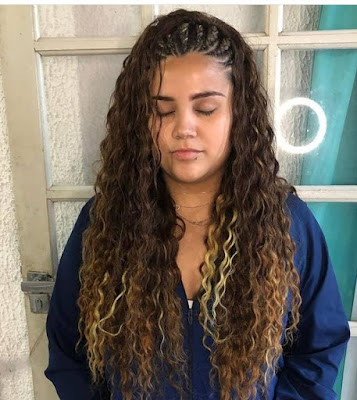 Trancadapathy/Instagram

This hairstyle is among the new Ghana weaving hairstyles. It can be achieved by having the ending of your Weaving or braid properly curled. You need to get a suitable hair attachment for this hairstyle.
13. Triangular Part big Weaving Hairstyle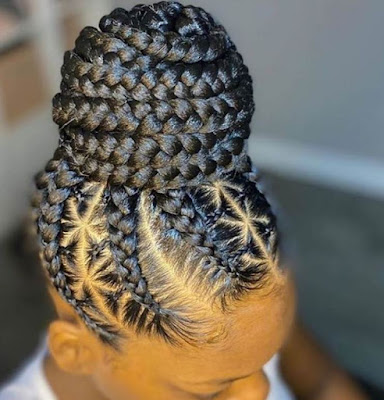 Braidsaffair/Instagram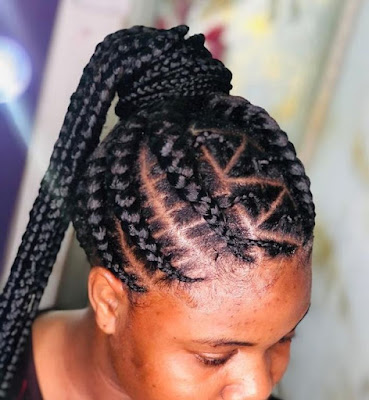 Raimatempire/Instagram
Make your hairstyle look different and stand out from the crowd. This hairstyle is so beautiful, stylish and unique.
14. Zigzag Cornrows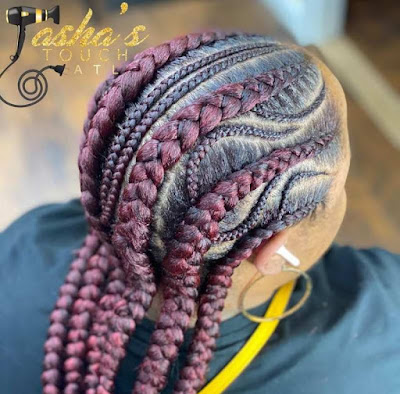 Tashatouchchati/Instagram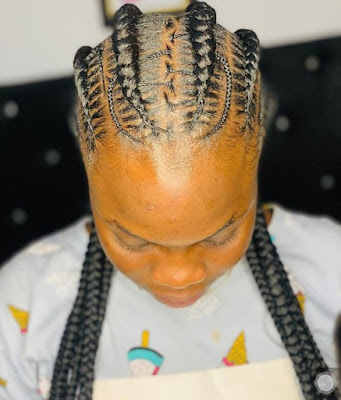 Lola_beauty_empire/Instagram
Like I said earlier, multiple designs on the same hairstyle gives it an outstanding look. Try this hairstyle and enjoy the look.
15. Multicolored all back Weaving Hairstyle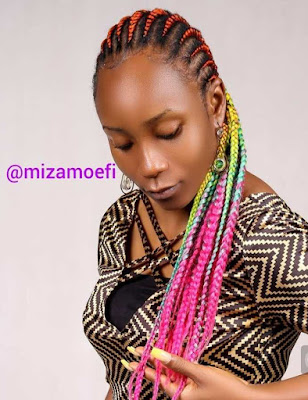 Mizamoefi/Instagram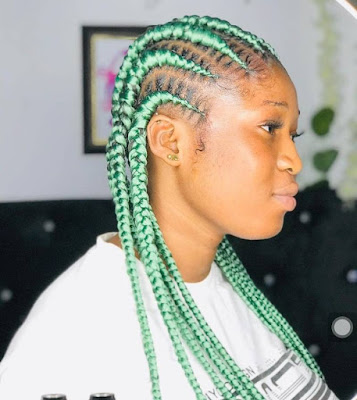 Lola_beauty_empire/Instagram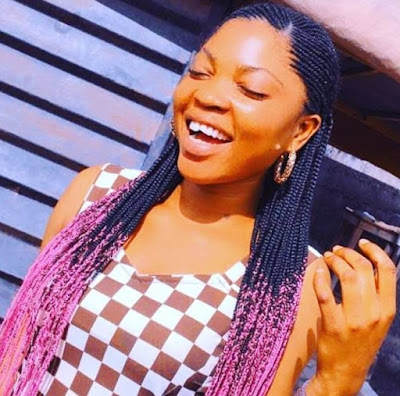 Bismah_beautyempire/Instagram
Fashionable ladies are really patronizing multicolored braids a lot these days. It can either be red, pink, green, blue or any other shade or colour, as long as you are comfortable with it, you are good to go.
16. Fulani Braid hairstyle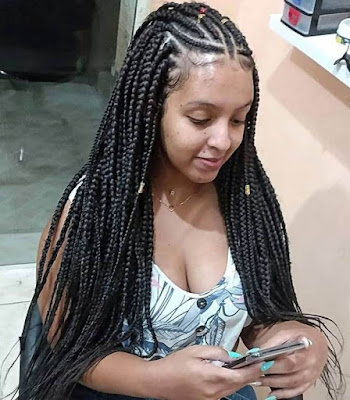 Naay.afros/Instagram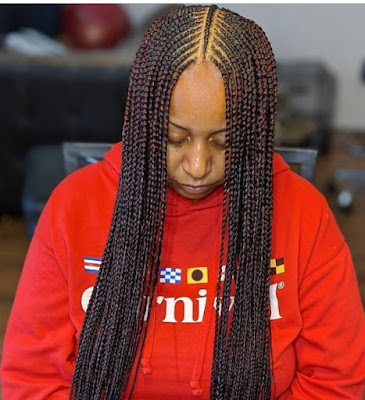 Imeanbeautiful/Instagram
Fulani braids are very stylish and beautiful. It mainly have a middle braids or weaves. This hairstyle is mostly seen decorated with beads.
17. Beautiful Weave Style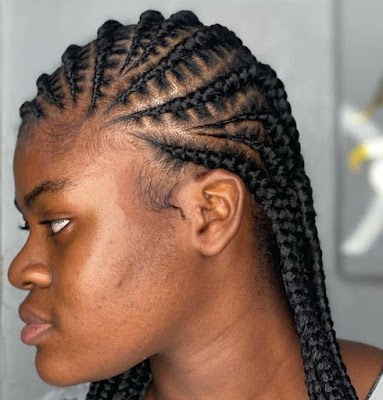 _mayahtztouch/Instagram
Raimatempire/Instagram

 
This hairstyle is beautiful. The parting design of these hairstyles caught my attention.
18. Crown Weaving with all back Braids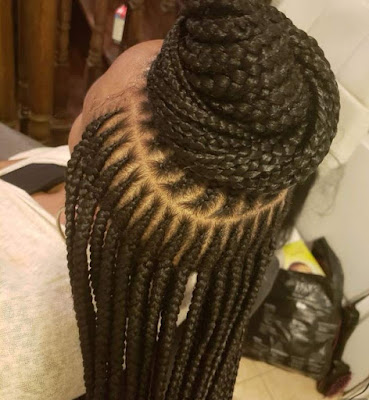 Braidsbytamii/Instagram
So stunning and stylish. This hairstyle will give you a Royal look.
19. Stunning Weaving Hairstyle with Upper Bun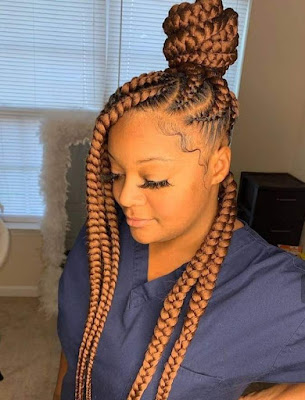 Hairbyericalatrice/Instagram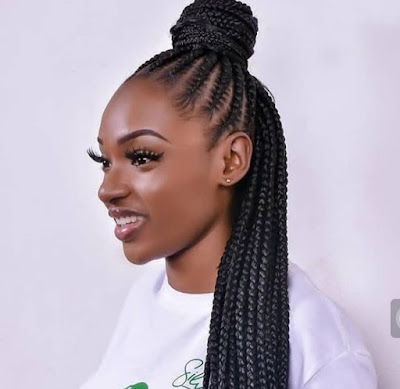 Africanahairstyles/Instagram

Bun hairstyles is a great fit for parties. You can leave the back or side free flowing oor have it styled as well.
20. Stylish Weaving Hairstyle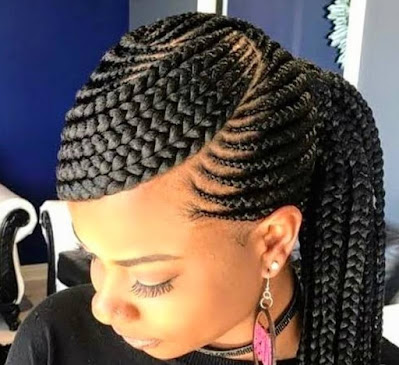 Ultraphynesalon/Instagram
Olukels_exclusive/Instagram

 
Whatever name you call it, this hairstyles looks gorgeous and beautiful.
21. Ghana Weaves with Braids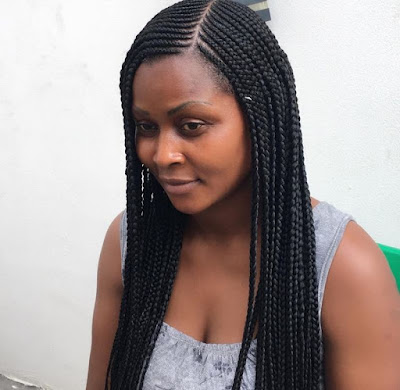 Meenah_glam/Instagram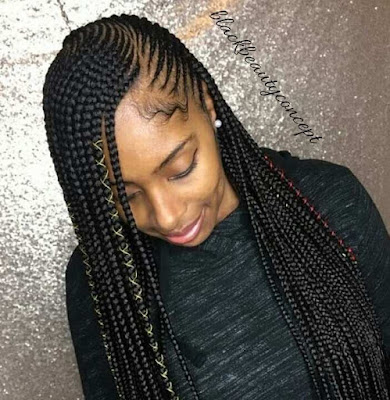 Black_beautyconcepts/Instagram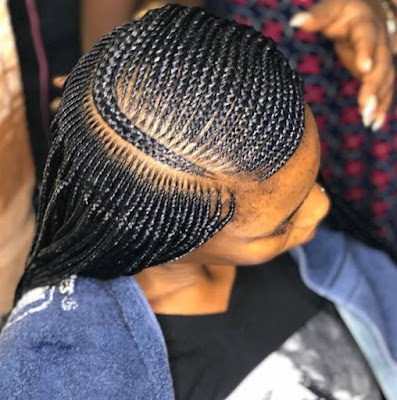 Nailplustotalbeauty/Instagram
Half of you hair, most especially the front part can be weaved while you leave the back as  single Braids. This hairstyle looks beautiful and also gives you a fuller look.

Also See;  Latest All Back Ghana Weaving Hairstyles
Bohemian Feed in Braids with Ponytails