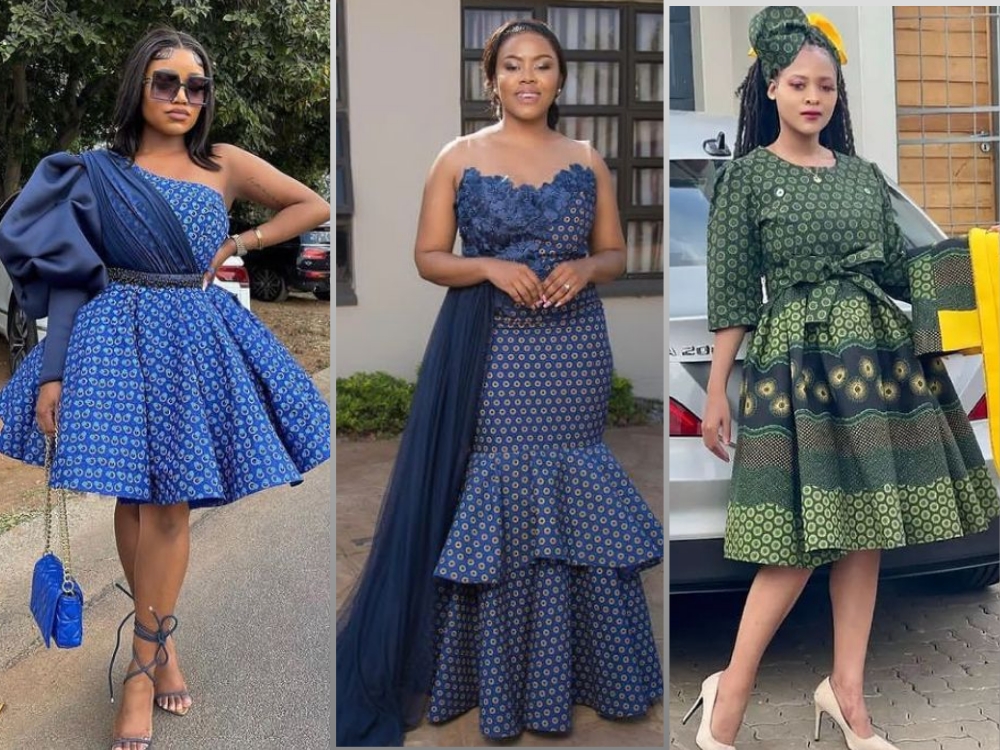 Latest Seshoeshoe Dresses for Ladies – Seshoeshoe Dresses are traditional Lesotho dress styles. The seshoeshoe has a characteristic patterned design. It can be used to achieve many styles. Seshoeshoe Dresses for wedding are made in an eye-catching way. This dress style has gained a lot of popularity even among the Lesotho and Basotho people in diaspora. These dress styles are also used for Makoti. The latest Seshoeshoe dress patterns this season are made in different lengths depending on your choice.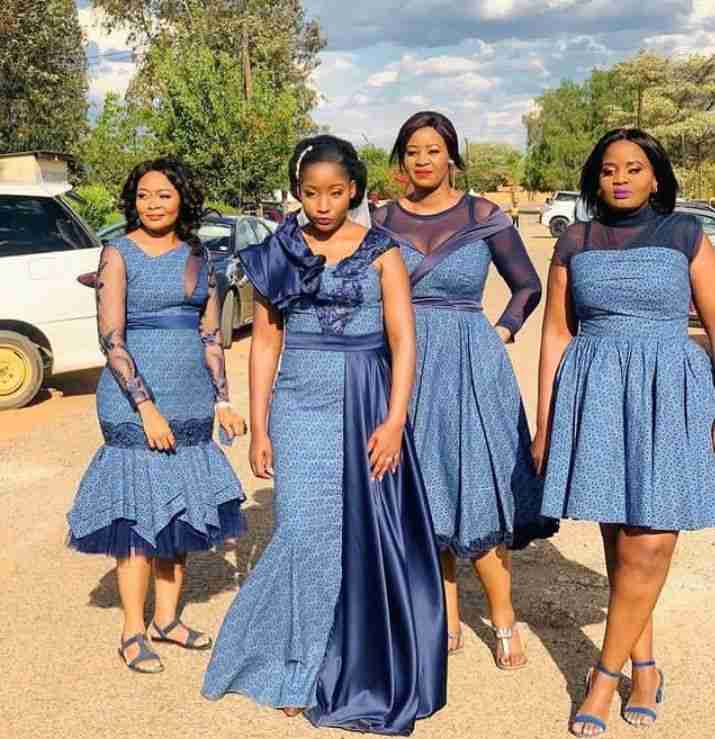 Best seshoeshoe Dresses incorporates stylish designs. If you don't want to use this fabric throughout, you can add other matching fabrics such as Satin, Organza, lace and chiffon to it. The popular seshoeshoe dress colors are green seshoeshoe, blue seshoeshoe and red seshoeshoe. You can equally get it in other colors such as brown, purple, pink and others. This dress styles is also suitable for bride and groom and can be used as pre-wedding shoot attire. The bride can equally rock this outfit with her girls. This dress has a similar characteristic with Shweshwe dress styles.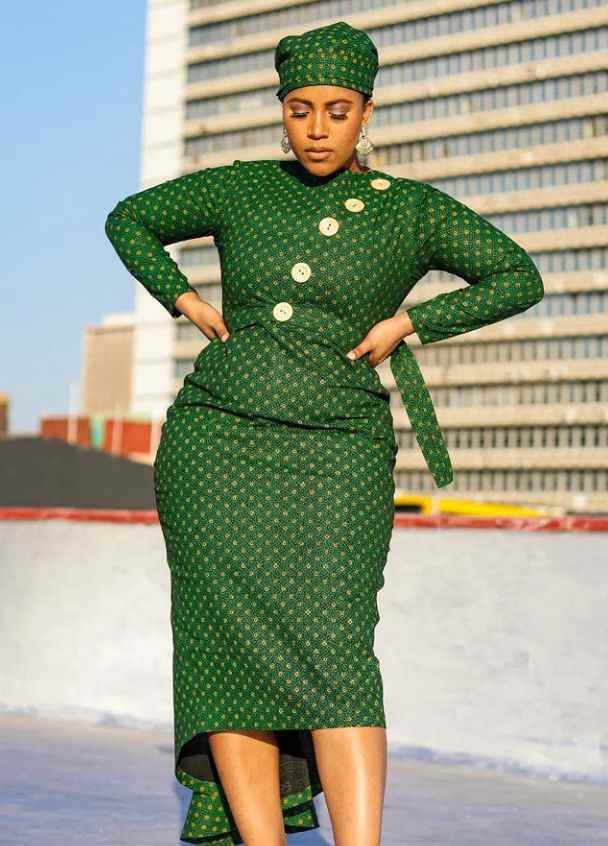 Here, you will see a stunning collections of seshoeshoe dress styles of various lengths. This includes; maxi, midi and mini seshoeshoe Dresses. They come in various Styles such as flare, straight cut, multilayered skirt and blouses/gown Styles.
Latest Seshoeshoe Dresses for Ladies
1. Long Seshoeshoe Dress Designs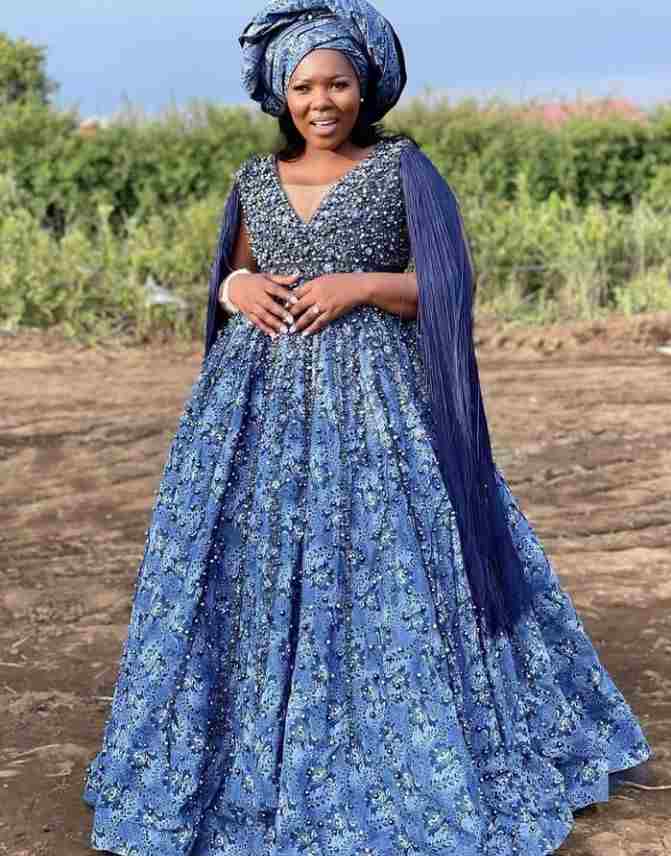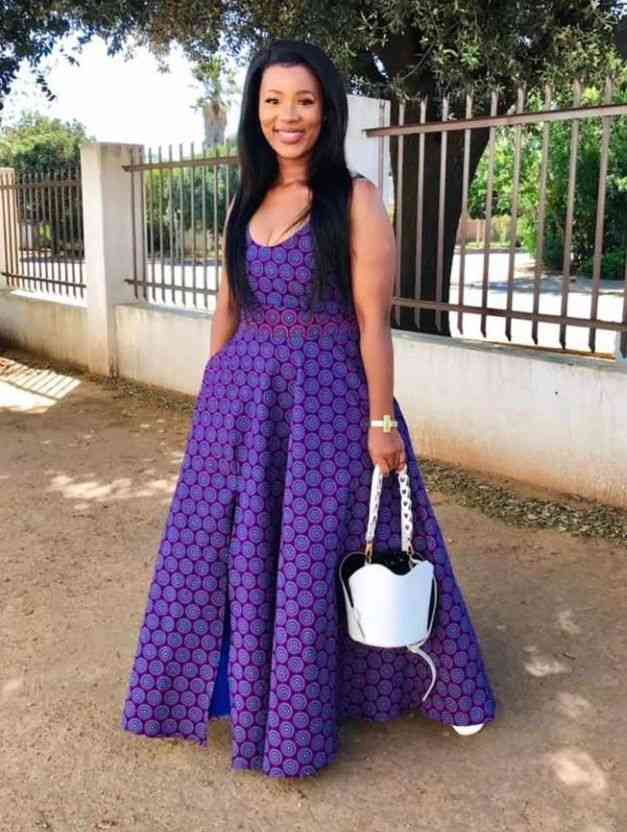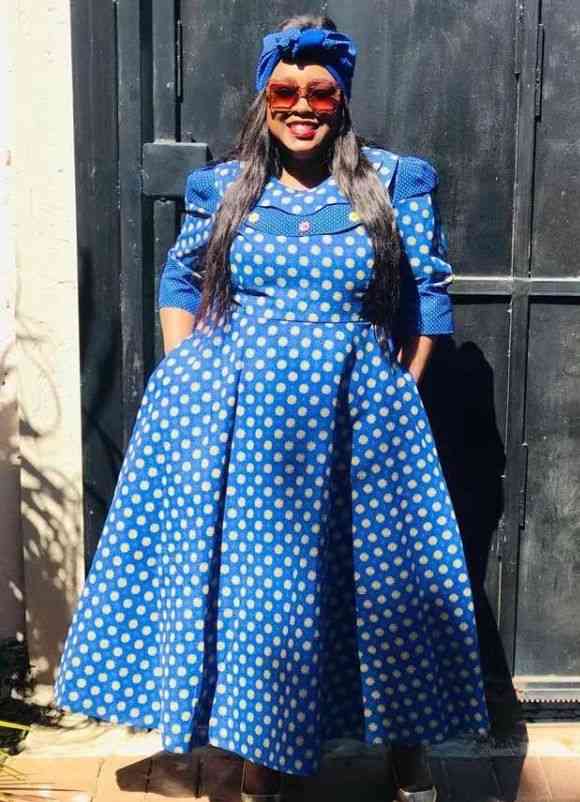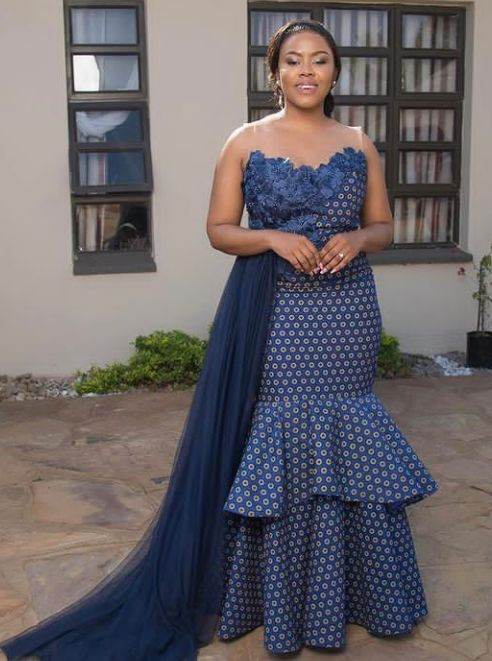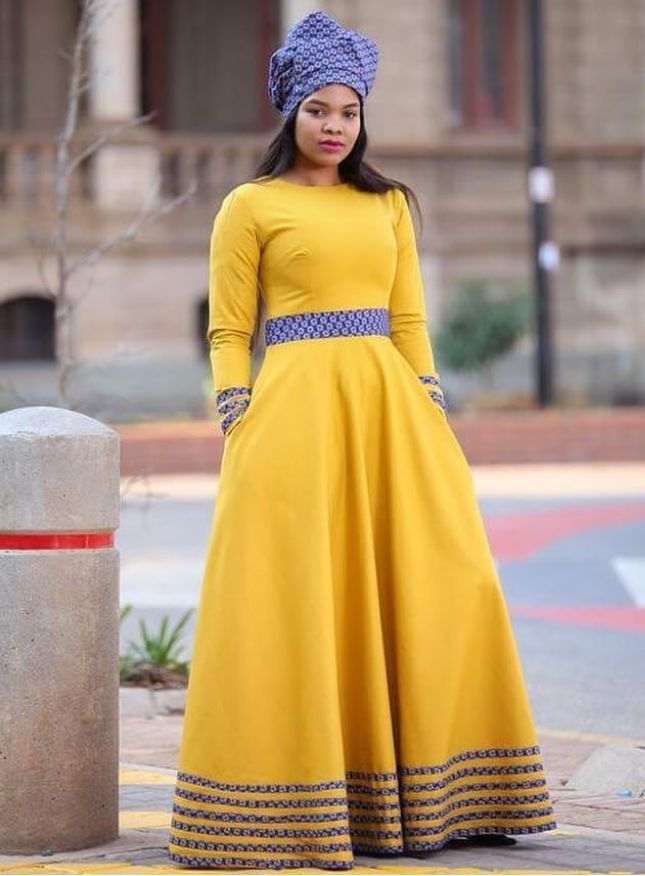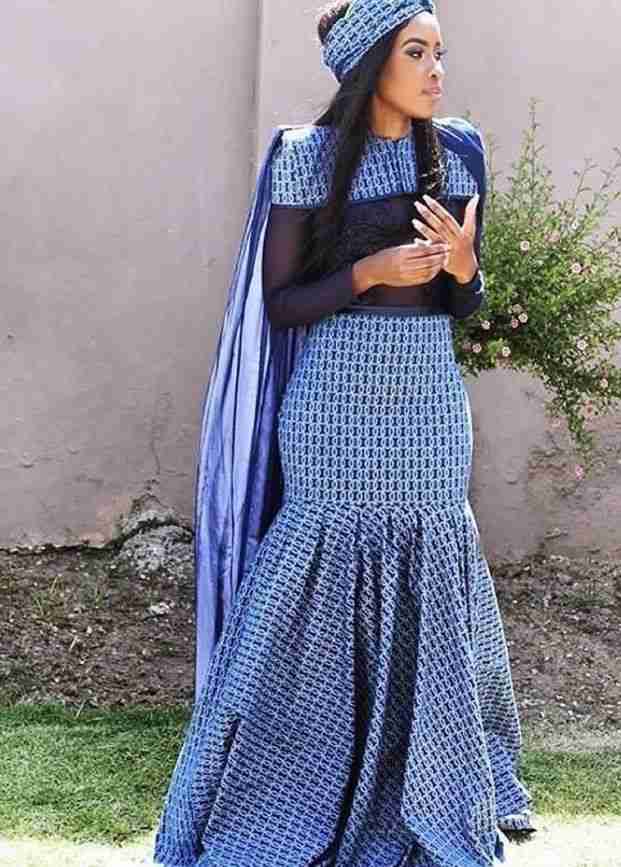 If you are planning to attend that great event, then, long dress styles will be a great fit for it. The long dress can either be maxi, straight cut or free flowing. This is one of the styles that I will recommend for brides planning their traditional wedding. Rock it with the right accessories and enjoy the look.
2. Short Seshoeshoe Dress Pattern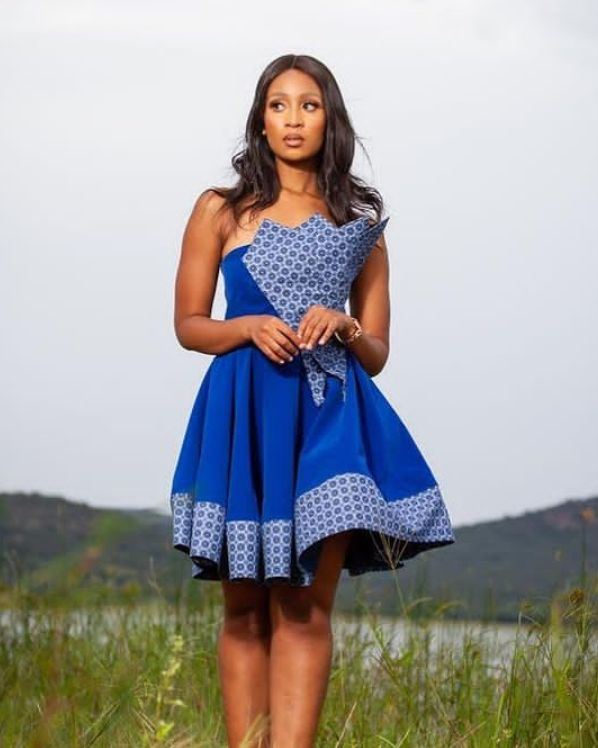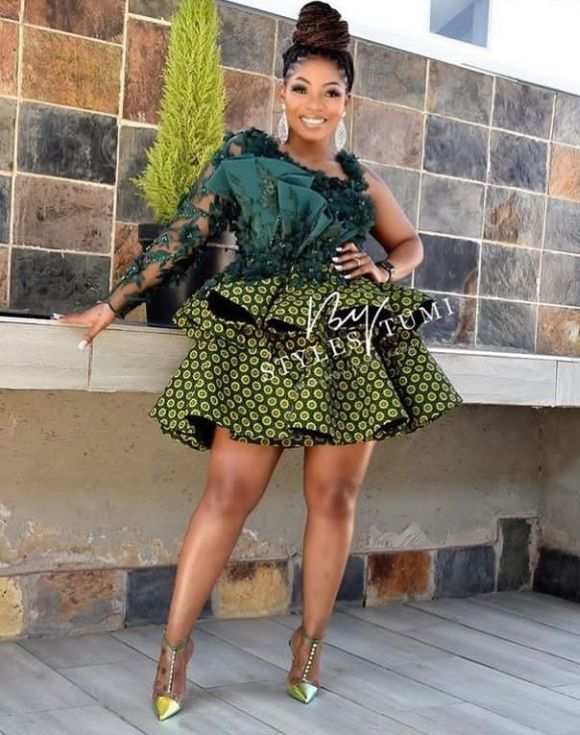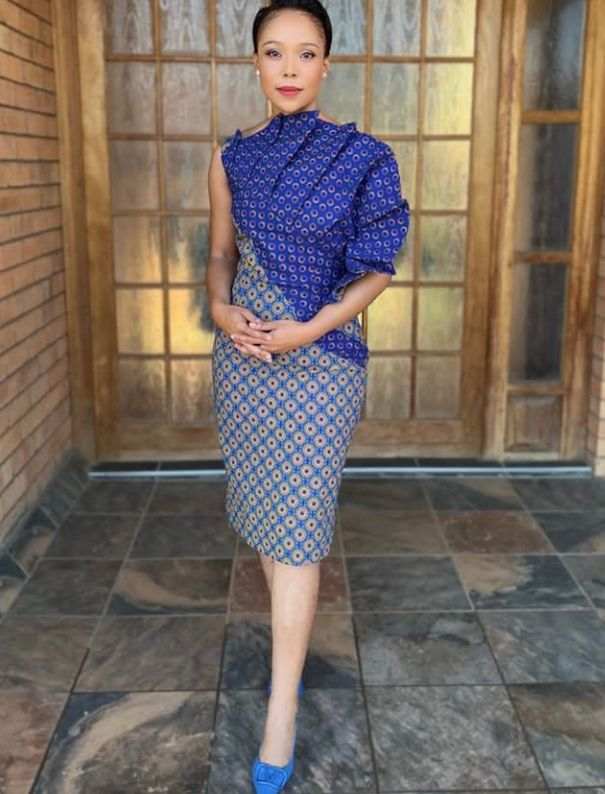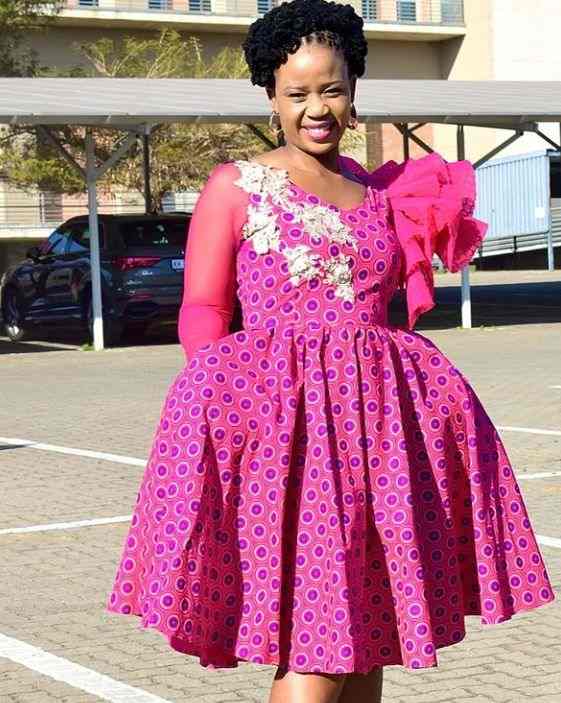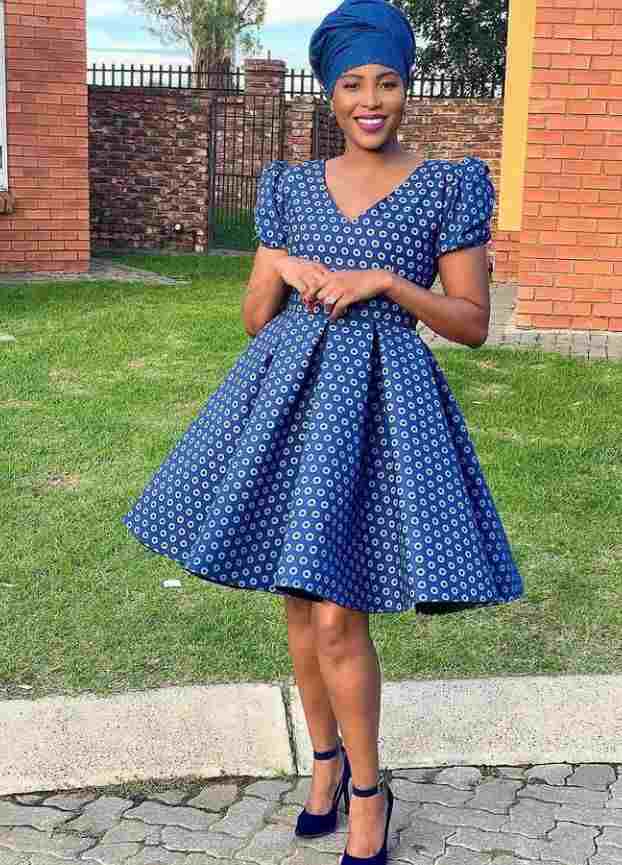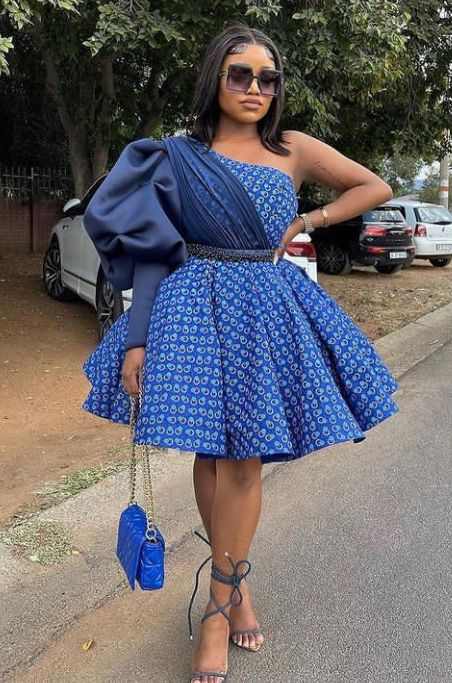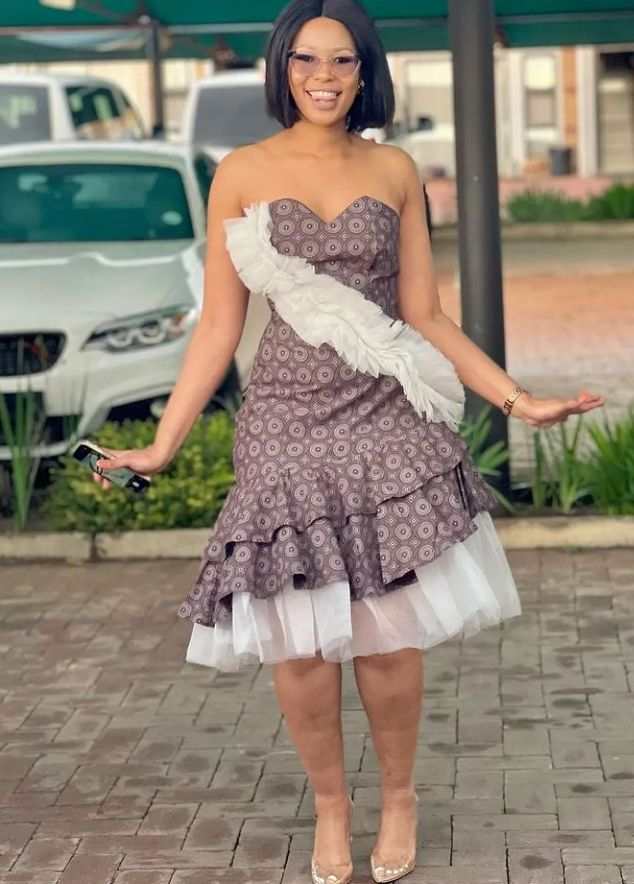 Short dresses are suitable for parties and casual outings. To get a stunning look in this dress style, rock it with a high heel shoe. The short dress style can either be tight fitting or flare. Show off that "hot leg" with these dress styles.
3. Midi Seshoeshoe Dresses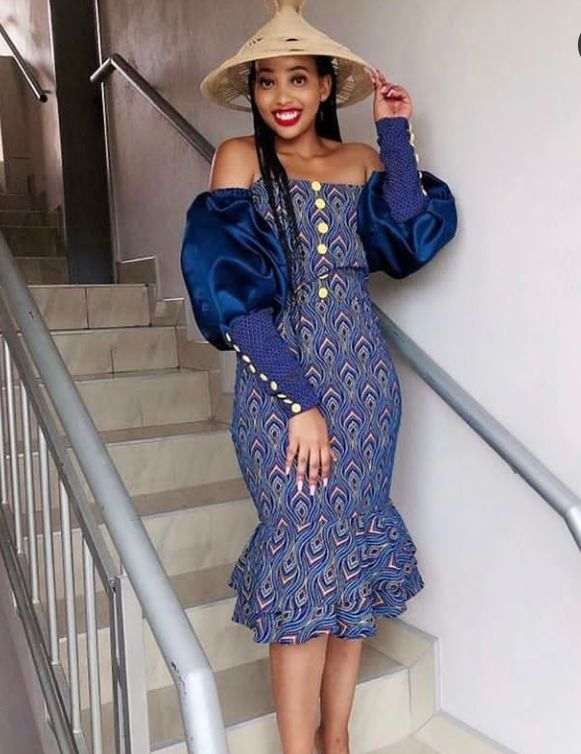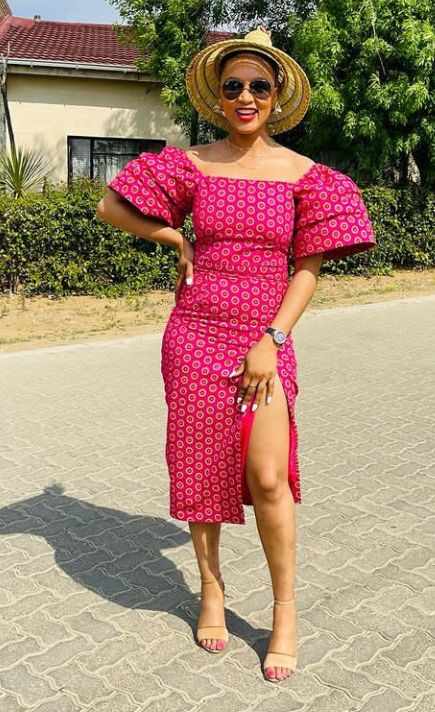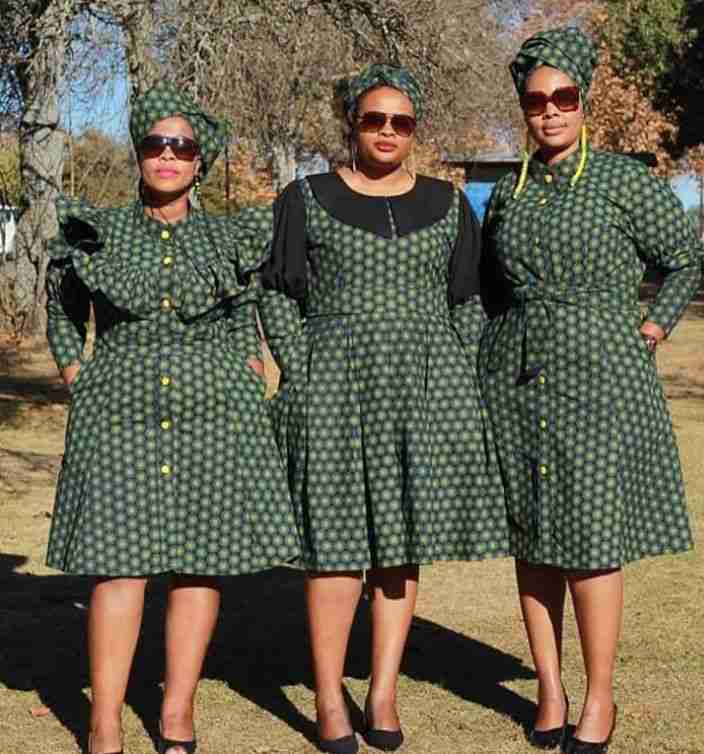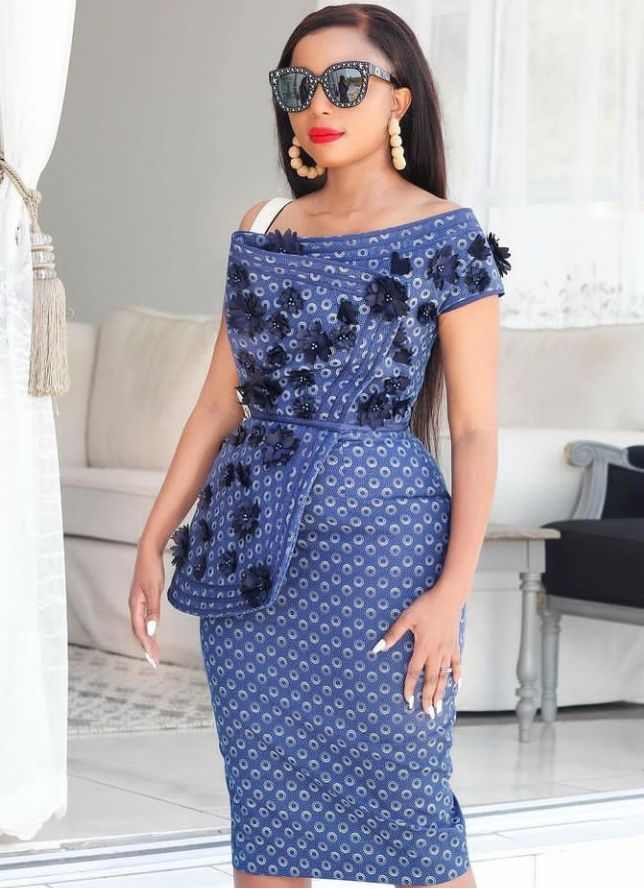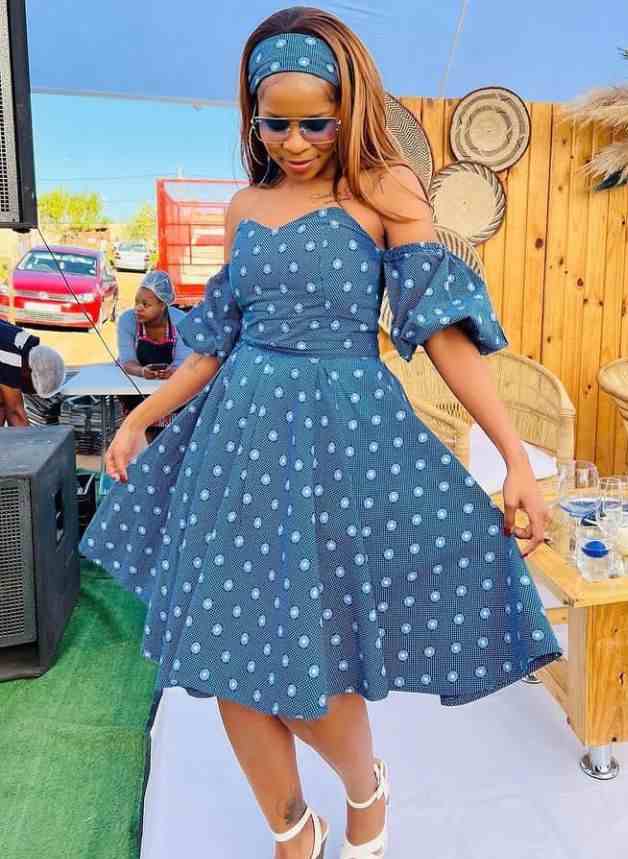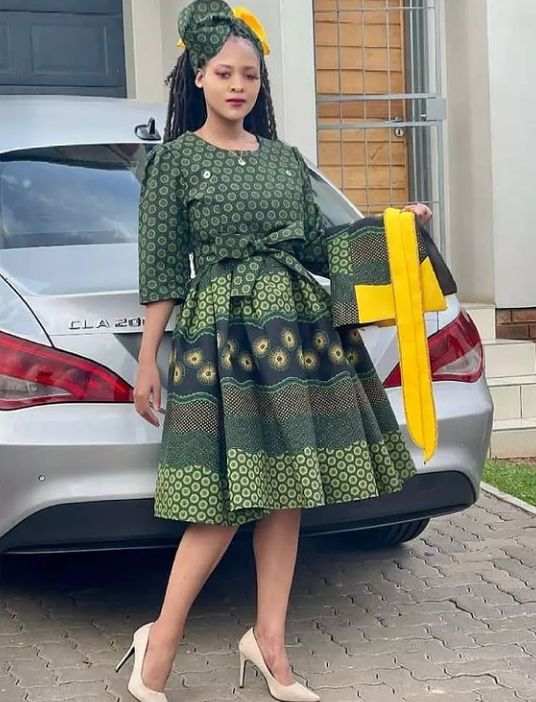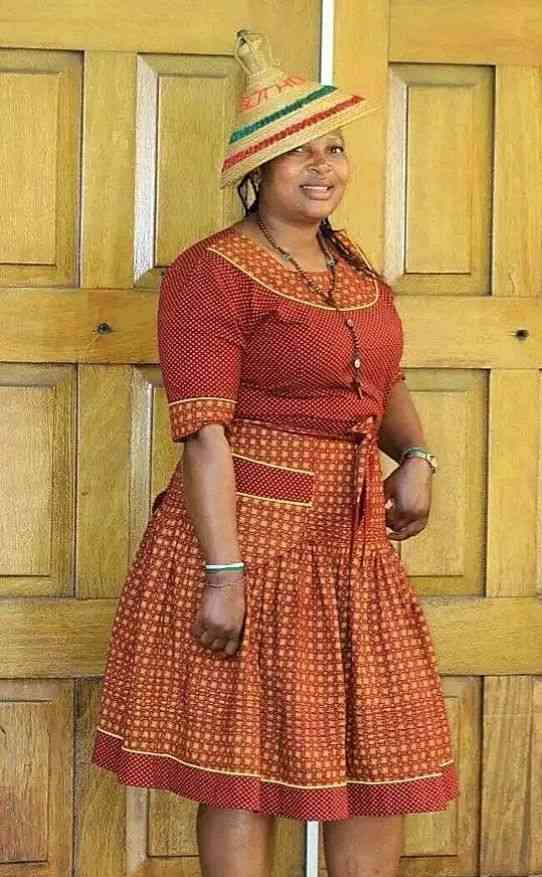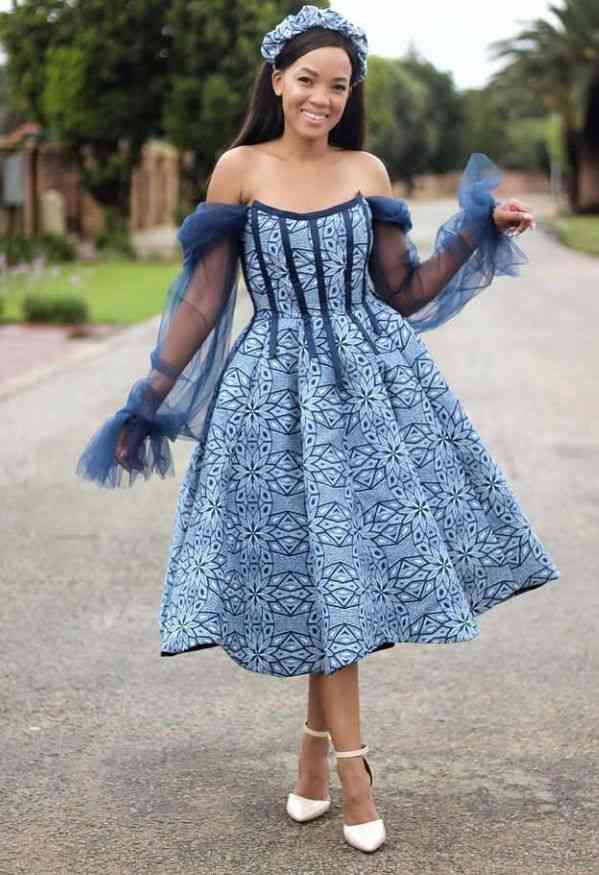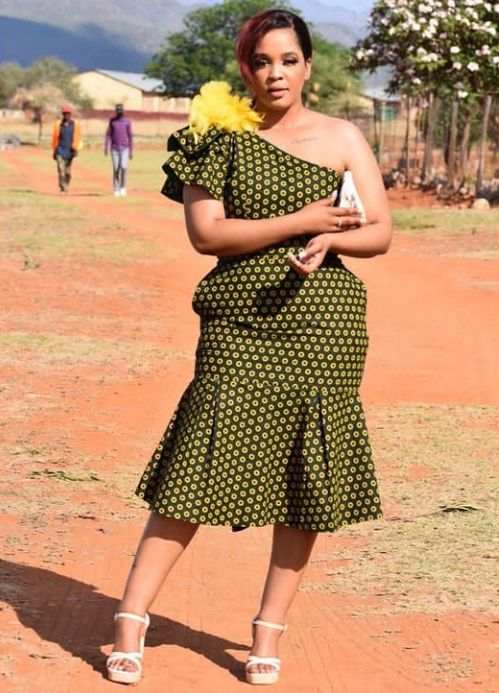 Midi dresses are great for every occasion. A great fit for ladies with different body shaped. One thing I like most about these dress styles is that you can wear them to church or even as your Friday Work Wear. It flatters your curves while giving you a smart and elegant look. It can either be straight or flare dress styles. Midi dress styles can be achieved as skirt and blouse or as a gown style.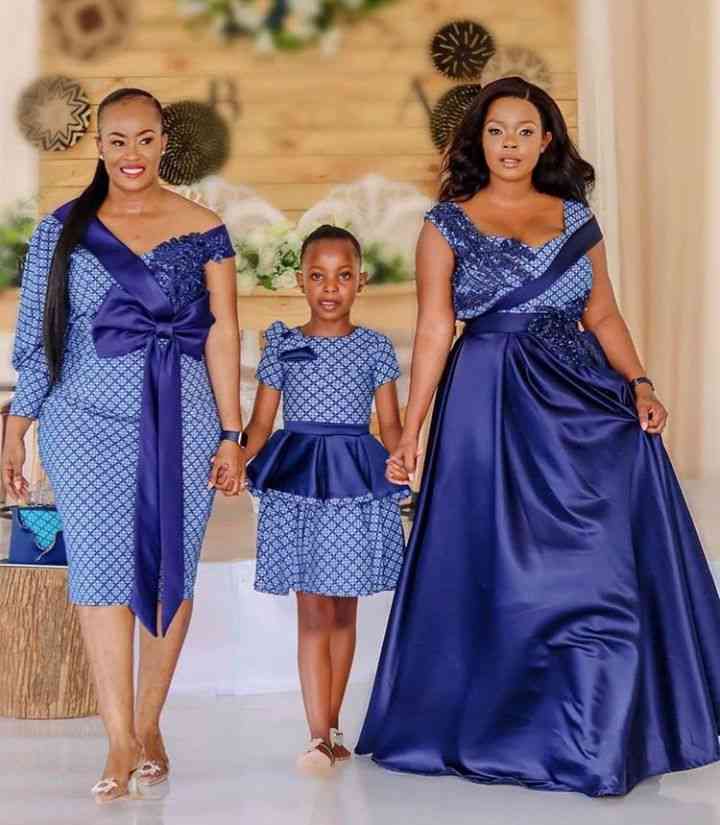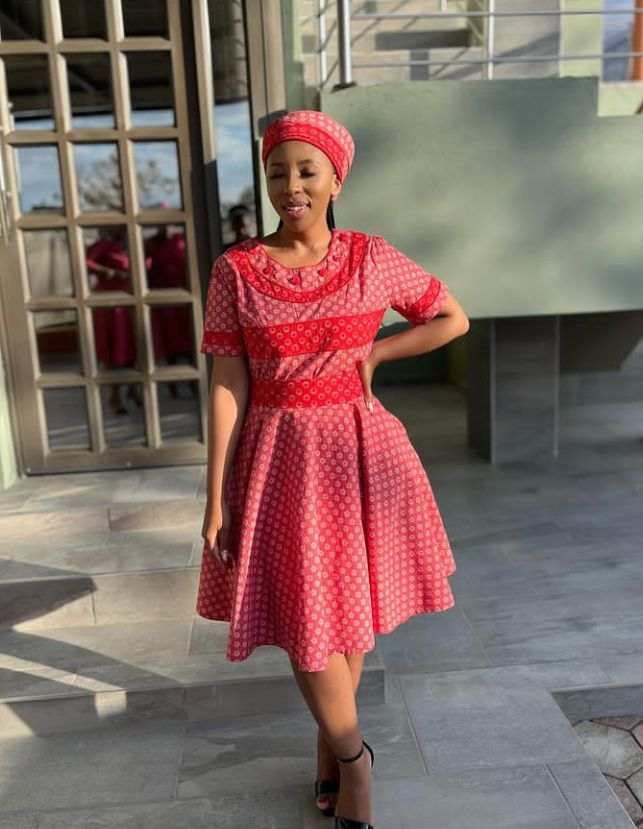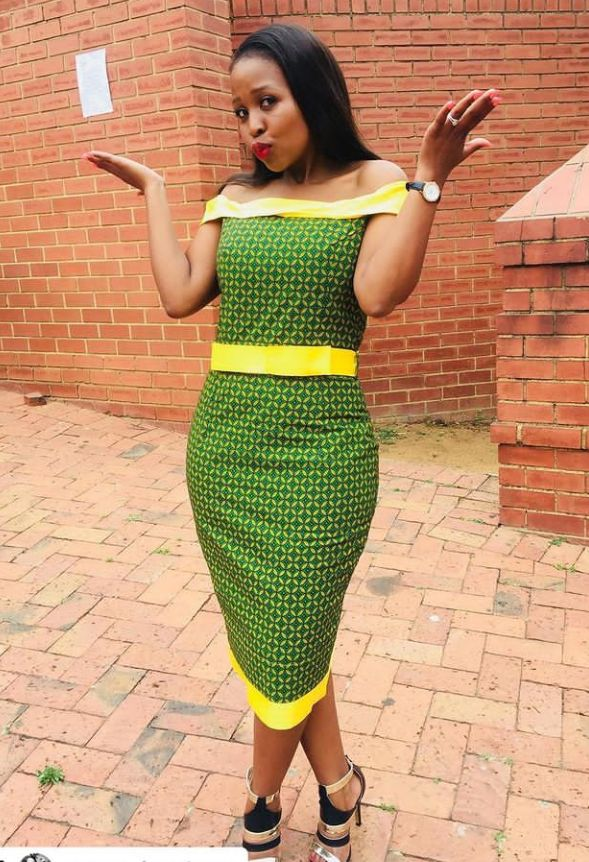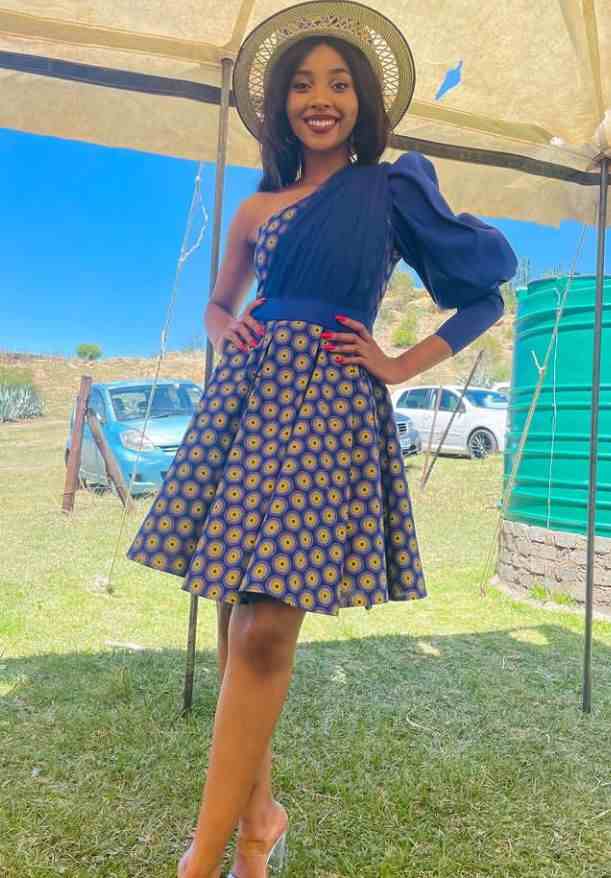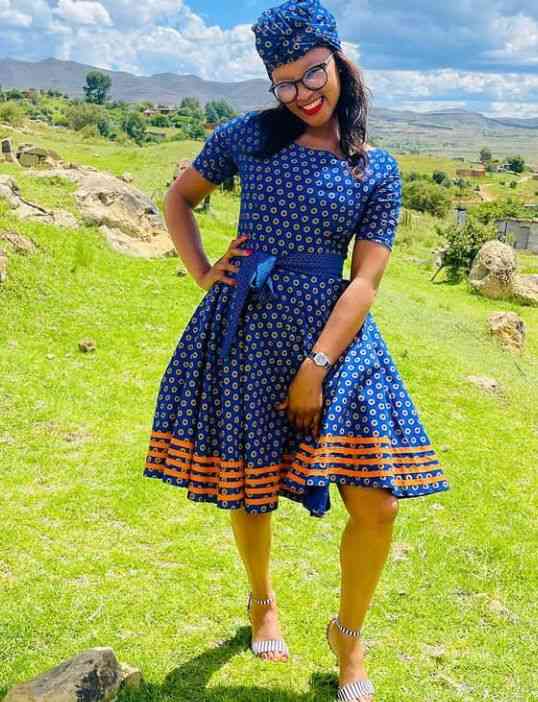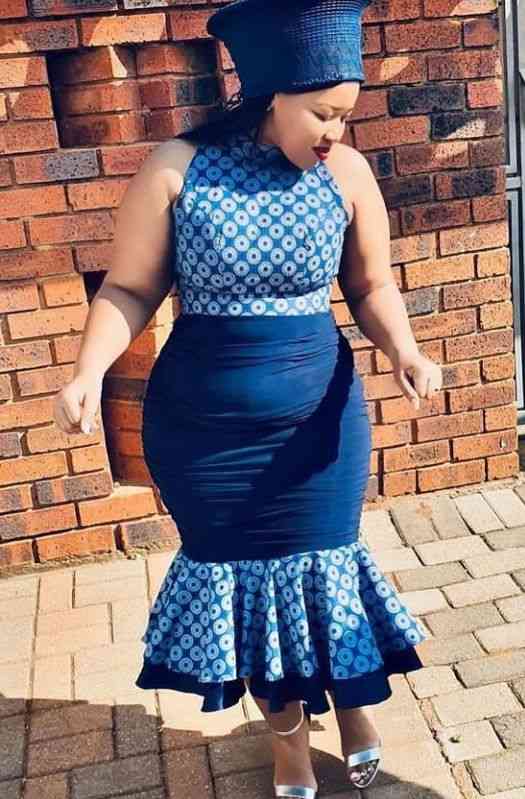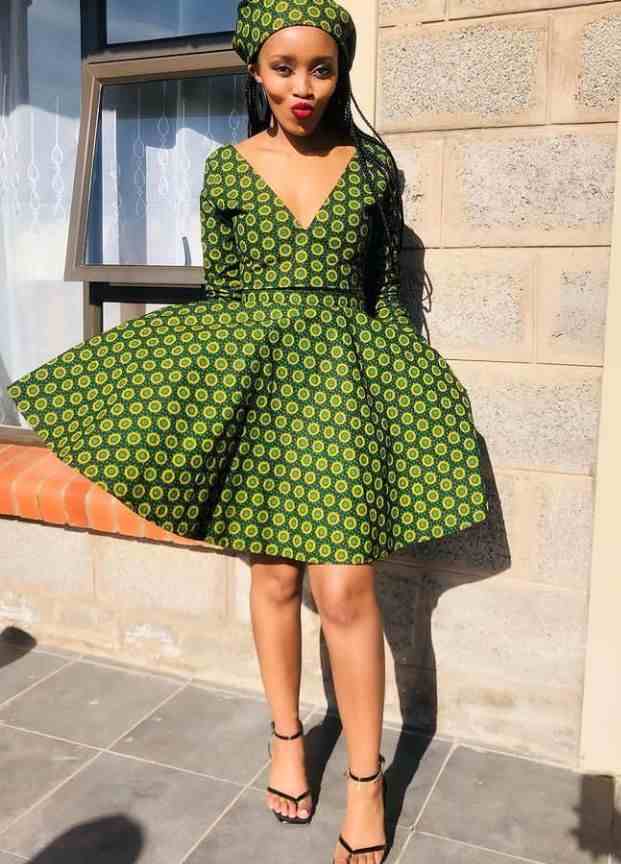 You can rock this dress styles as a matching Outfit for your family members. Choose your preferred style and color. These dress styles never goes out of style.
How do you see our collections of Latest Seshoeshoe Dresses for Ladies? Keep visiting because we will keep you updated!
Also See; 50 Beautiful Shweshwe dress styles for Ladies
50 Latest African Dresses for Wedding Guests
50 Latest Kitenge Styles for Ladies
50 Latest Ghana Kaba Styles Pictures