Make use of these morning prayers to command the day to tell God what you want him to do for you as you proceed for your day's activities. Whatever that is committed into the hands of God, no power can alter nor touch, that is why you need to ask him to guide, direct, bless and protect you today. Is it on a Monday, Tuesday, Friday or any other day, don't forget to call on Him. Our God is a God who never fails nor disappoints his chosen people who put their hope and trust in him that is why you should run to him at all times as he is the only one who can perfect our ways for us. Psalm 5:3 "In the morning, Lord, you hear my voice; in the morning, I lay my requests before you and wait expectantly." God never gets tired of hearing our prayers and granting our requests, all we need is to ask and it shall be given unto us.

Morning Prayers to Command the Day – Prayer Points

1. O Lord my God, in your dear love grant me a perfect day, guide me in all that I will do today and may all ill-fortune turn to fair as I step out today in Jesus Name.

2. Eternal Father, feed me, forgive me, and free me from all evil, save me, redeem me, hear me this morning hour because I know that no word from your mouth is fruitless.
3. O God, may those who plan evil against me restrain from their ways, may your Angels spread their wings around me and make me unreachable to those who seek my life.
4. Almighty God, be my shield and armour, cast away every spirit of fear that may hinder me from pursuing and achieving my goals today in Jesus Name.
5. My Lord, as I step out today, may the woes of life not overtake me, may the everlasting rays of your blessing shine through all my ways today in Jesus Name.
6. Father Lord, may any evil power that may want to rise against me today disperse like morning dew and may all my ways be smooth and free as I embark on my activities today in Jesus Name.
7. May any mouth that will rise to speak evil about me today be rendered confused and speechless, in all I do, take absolute control so that at the end, I will return all the praise and adoration to thee in Jesus Name.
8. By the power in your name, I commit my health into your able hands that you will keep me strong and safe in my going out and coming in, destroy any power that will come to act on the contrary in Jesus Name.
9. By the authority in your holy name, I decree and declare that all the blessings of today shall never pass me by, may all my ways shine as bright as the morning Sun in Jesus Name.
10. Almighty God, may you stretch forth your hand and guide me this day, be beside me from the beginning, middle and ending and help me so that I will run all my course with eternal joy in Jesus Name.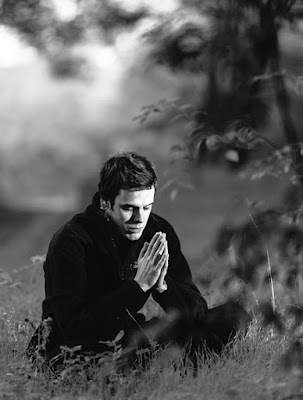 11. Father Lord, just the way that you refreshed and kept me safe while I slept, guard my thoughts and will and may I partake in your endless goodness and mercy in Jesus Name.
12. My Lord My God, direct,control and suggest this day for me, in all that I will do, come and take charge, may no harm and plan of the wicked get near me today in Jesus Name.
13. My Lord, unfold your heavenly blessing and may it shower upon me like rain, in all that I will do or come across today.
13. Father Lord, you are the one that created the morning, afternoon and night, extinguish every sinful desire that may rise within me today and may your everlasting light of goodness glow on my ways today in Jesus Name.
14. Heavenly Father, with blessings from your bountiful store, come near and bless me, may I swim in the Ocean of your love and conquer in all that I will do this day.
15. My God, make my life to be filled with blessings so that I will always sing a hymn of glory and adoration unto your name each and every passing day in Jesus Name.
16. Eternal Father, look upon me with your pitying eye and grant me all my heart desires this morning in Jesus Name.
17. My God, through morning, darkness and night be near me, may your mercy always make me glad, may your love and unfailing power always be alife in me in Jesus Name.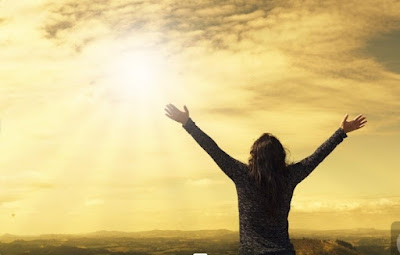 18. Father Lord, preserve my soul as I embark on the toils of this day, keep me in your sight and guard me throughout today in Jesus Name.
19. My God, prosper every endeavour that I may embark on today, may no power that will rise to thwart my efforts get near me in Jesus Name.
20. O Lord, by the power in your name, I cover all my daily labour that I will pursue today, may I not labour in vain but also reap the fruit of my labour in Jesus Name.
21. Everlasting God, grant me your wisdom, grant me your courage so that I will set my feet on lofty places in Jesus Name.
22. My God, have mercy on me and be with me in time of trouble and distress, may my heart not be dismayed but ever remain firm and strong as I start my day today.
23. O God, even when my soul is weary, may I find a perfect rest in you, even when when my heart want to faint, may you lift me up in your gentle arms in Jesus Name.
24. Almighty God, may your grace always keep me strong, lead me on, always be with me from the begining till the end so that I will win all my battles today in Jesus Name.
25. My Father, unto you alone I run to, and unto you alone I will call upon, do not forsake your child, grant me your victory in all my ways today in Jesus Name.
26. May today be the best of all my days, may all that I will do today be prosperous in Jesus Name. 
27. May the grace of God Almighty abide with as I step out today and may no power stop me from achieving my target in Jesus Name.
28. Father Lord, continue lifting me higher and higher, forward ever and backward never I pray in Jesus Name.
29. I decree that today shall be a day of bountiful harvest for me and nothing can hinder that in Jesus Name.
30. All that I have lost in the past, I shall regain as I step out today in Jesus Name. Amen.

Also Read;  Good Night Prayer Messages for Him or Her
Decree and Declare Prayers/Prayer Points