Aside from her great acting prowess, Nollywood actress Omotala Jalade Ekeinde popularly known as "Omosexy" has something striking about her which fans can't stop talking about. Omotala Jalade is an ageless beauty what most people will commonly refer to as an "everyday young". Recently, Omotala, who shares the same birthday with her also beautiful daughter, Meraiah Ekeinde, celebrated their birthday with stunning photos. Looking at the photos, one will easily conclude that indeed, Meraiah shares a striking resemblance with her Mum.
See their Birthday Photos;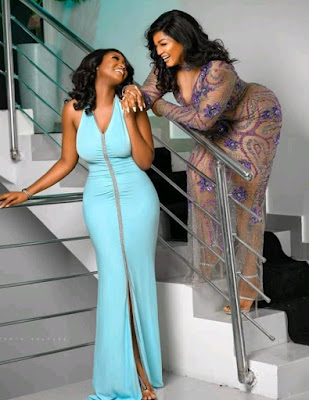 Do you want to know their ages?

 Omotala Jalade Ekeinde is currently 43 years old while her daughter Meraiah is 21 years old as at February 7, 2021. Meraiah is Omotala's second daughter. Omotala is happily married to Captain Mathew Ekeinde and the marriage is blessed with four kids.

 See more of their Photos;

Happy birthday Omotala and Meraiah!