Are you feeling unhappy? Are you pained and about to give up? Then, these Bible verses for comfort and healing are for you. It does not matter what you are passing through, wherever your source of pains and unhappiness may come from, have it in mind that God cares, he provides and will always be there for you. Don't allow the challenges and trials of this life to make you lose your faith in him. Our father in heaven does not fail nor dissapoint his chosen people. Romans 8:18 "I consider that our present sufferings are not worth comparing with the glory that will be revealed in us." Whatsoever that wants to ruin your joy and happiness, have it in mind that with him you will surely conquer and you will emerge victorious, therefore, surrender all to him. 1 Peter 5:7 " Cast all your anxiety on him because he cares for you."
Here are Bible Verses for comfort and healing when you are hurt;
Psalm 102:19-20 "The Lord looked down from his sanctuary on high, from heaven he viewed the earth to hear the groans of the prisoners and release those condemned to death."
God does not forsake his chosen people, even at the last minute, he can still do his miracle. Don't ever think that it is too late for him to intervene in your case, never lose hope because he knows the right time to grant you your requests. You may think that the best time is now, but God's timing and ours is not the same. At the appointed time, he will surely grant you your requests.
Hebrews 13:5 ….."Because God has said, "Never will I leave you; never will I forsake you."
God has promised not to leave nor forsake us. Why worry so much when he has promised to be always there for you? Don't give up, don't lose faith in him, believe in his words and most importantly trust and obey.
Psalm 91:5-7 "You will not fear the terror of night, nor the arrows that flies by day, nor the pestilence that stalks in the darkness, nor the plague that destroys at midday. A thousand may fall at your side, ten thousand at your right hand, but it will not get near you."
Don't succumb to fear because it gives rise to doubt and disbelief. God has promised to always be our armour and shield, therefore, if God is for us, nobody can be against us. No weapon or arrow formed against us shall get to us if God is with us.
Exodus 14:13 "Moses answered the people, "Do not be afraid, stand firm and you will see the deliverance the Lord will bring you today. The Egyptians you see today, you will never see again. The Lord will fight for you; you only need to be still."
God is the father of the fatherless. he defends those who do not have anyone to defend them. Just like the way that he defended the children of the Isrealites from the hands of the Egyptians, he will surely defend and fight for you.
Psalm 94:14 "For the Lord will not reject his people; he will never forsake his inheritance."
We are God's handwork, he made us in his own image and likeness. Even if the whole world rejects us, God will never reject the work of his hands. Even if the whole world abandons us, God will never abandon us.
Mathew 6:26-27 "Look at the birds of the air, they do not sow or reap or store away in barns, and yet our heavenly father feeds them. Are you not much more valuable than they? Who of you by worrying can add a single hour to his life."
God takes care of all his creatures both big and small. He provides for those that are weak, he gives strength to the weary and heals the broken hearted. Woryying so much will not solve your problems but rather hurts you, therefore, let go and let God take control of it.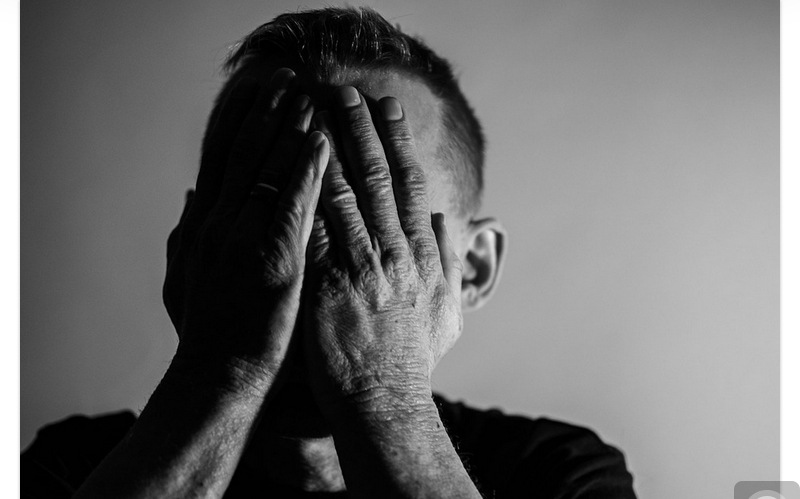 Hebrews 6:15 "And so after waiting patiently, Abraham received what was promised."
Just like I said earlier, our God never dissapoints those that believes and trusts in him. He works with his own timing and therefore knows the perfect time to grant you your requests.
Psalm 46:1 "God is our refuge and strength, an ever-present help in trouble."
God is always there for us in times of troubles and difficulties. He gives us strength so that we can be able to withstand and defeat in our battles. He watches over us and also grants us his victory at last.
Phillipians 4:19 "And my God will meet all your needs according to his glorious riches in Christ Jesus."
What is that bothering you? What is it that is giving you sleepless nights? Have it in mind that our God is the master provider, communicate your needs to him with faith and believe that it has been granted.
Psalm 40:1 "I waited patiently for the Lord, he turned to me and heard my cry. He lifted me out of the slimy pit, out of the mud and mire; he set my feet on a rock and gave me a firm place to stand. He put a new song in my mouth, a hymn of praise to our God. Many will see and fear and put their trust in the Lord."
You will not cry in vain, God will surely answer you. He will set you far away and make you unreachable from those who cause you sorrows. He will prepare a table before you in the presence of your enemies. Believe God because he is going to put a song of testimony and thanksgiving in your mouth.
There is no need for your heart to slumber, God is always there for you. Make use of these Bible verses for comfort and healing to confront your worries and challenges. 
Also Read;  Prayer for Anxiety, Fear and Worry
Giving it to God – Let go and Let God take Control