Ekene Umenwa's Wedding – This weekend, Nollywood actress, Ekene Umenwa and Ifeanyi Ogbodo Alex (Kleanson) sealed the love existing between them in a glamorous wedding. The ceremony was attended by top celebrities in Nigeria. When you take a look at the various outfits rocked by the celebrities who attended the event, you will come to the conclusion that everyone dressed "party ready". The couple whose various outfits for the events were screaming all shades of beauty gave upcoming brides and grooms a thing to think of regarding their wedding outfits. The bridesmaids were not left behind as the sparkled in their gold outfits with the chief bridesmaid rocking her cream long gown.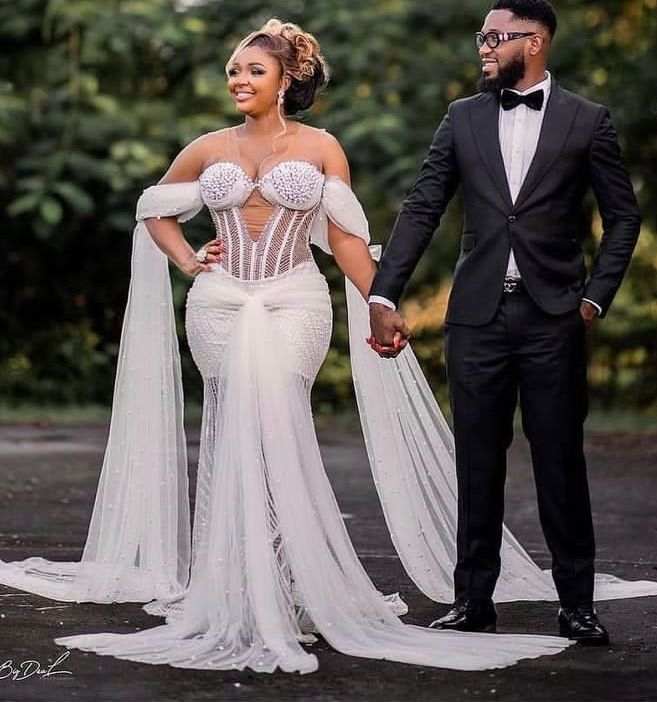 It is of no doubt that the environment was actually painted pink as could be seen from the outfits of the Asoebi Ladies. These ladies went for gorgeous styles for their various outfits. Long gown styles with various embellishments and material designs were the most patronized styles. All ladies looked elegant and snatched in their corset dress styles. You can be inspired for your next Asoebi or bridal/groom outfits from these collections.
Pink Asoebi Styles from Actress Ekene Umenwa's Wedding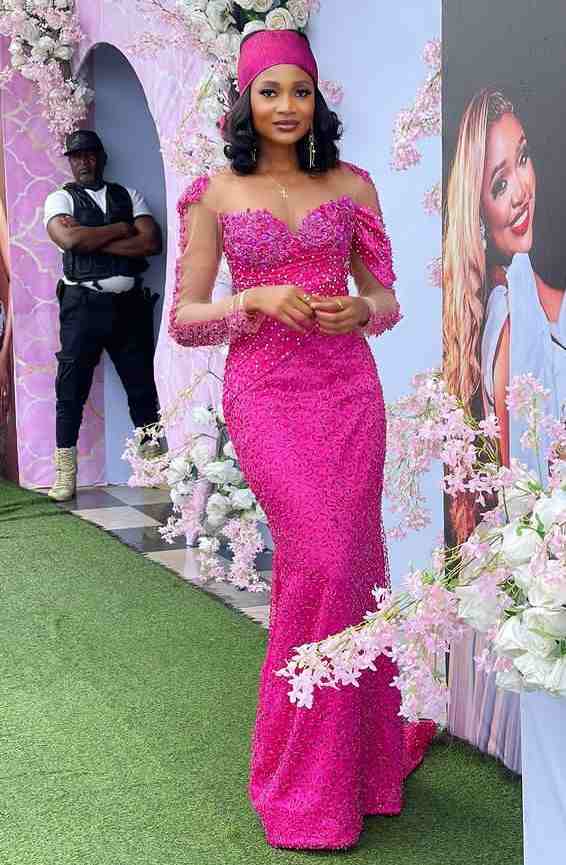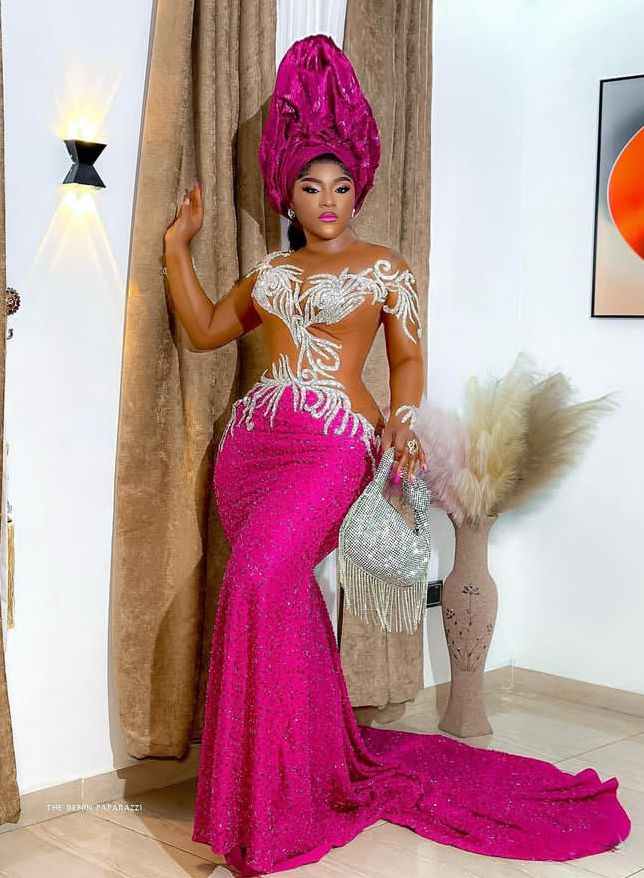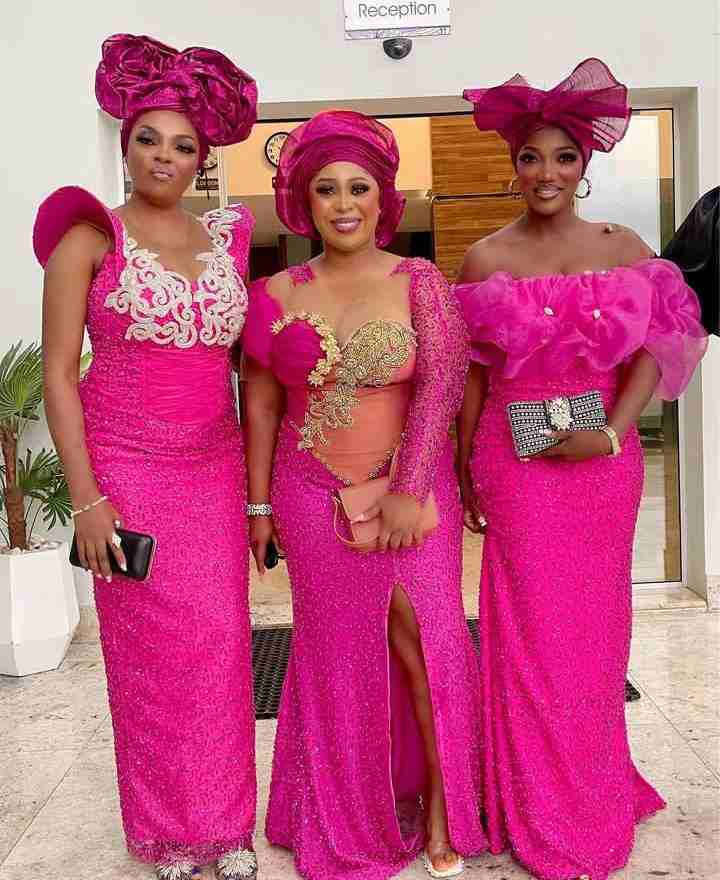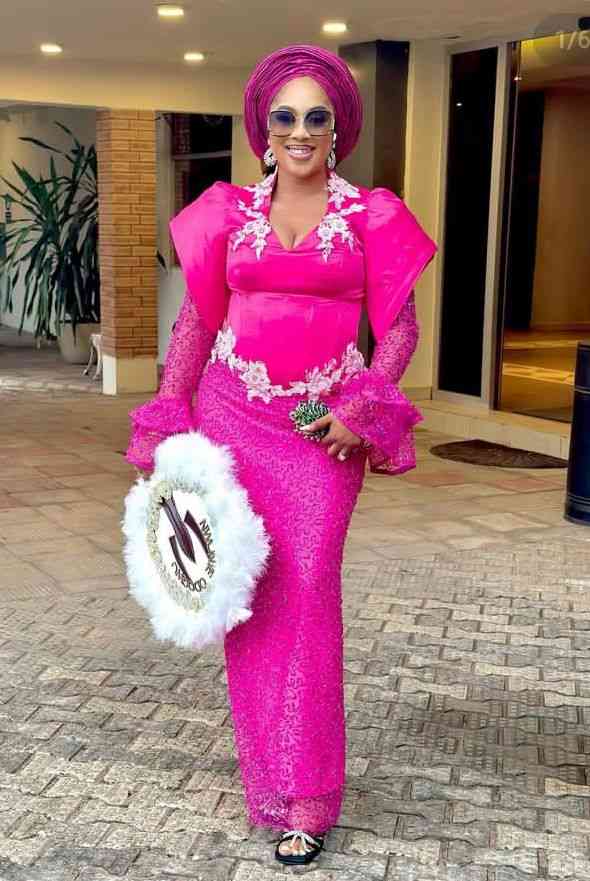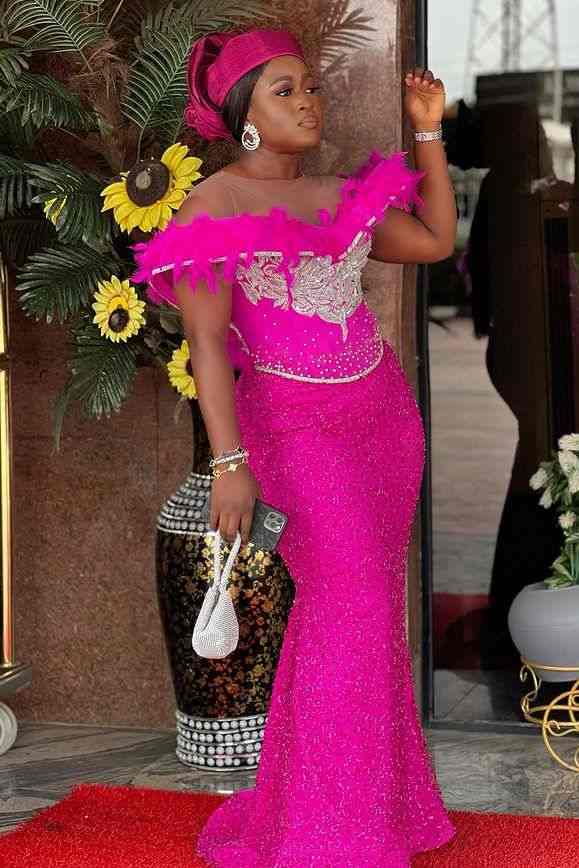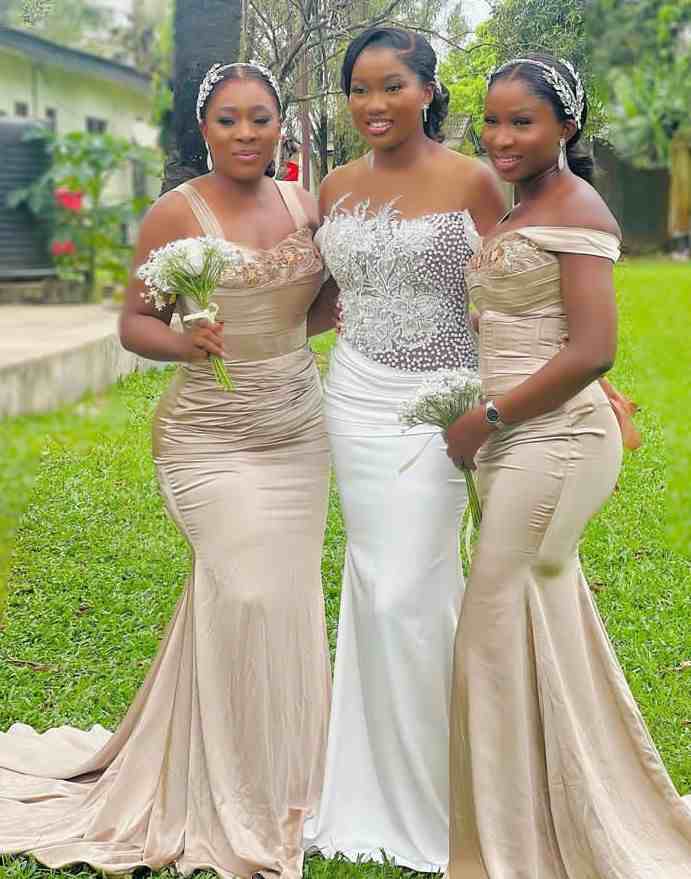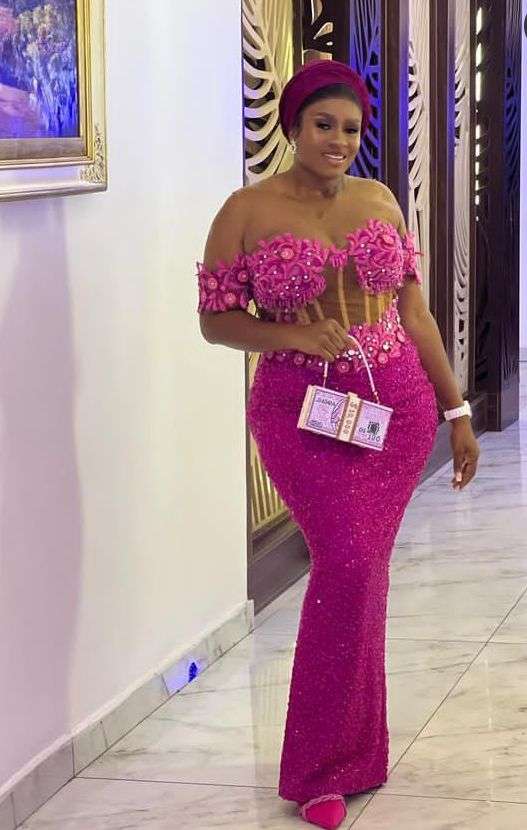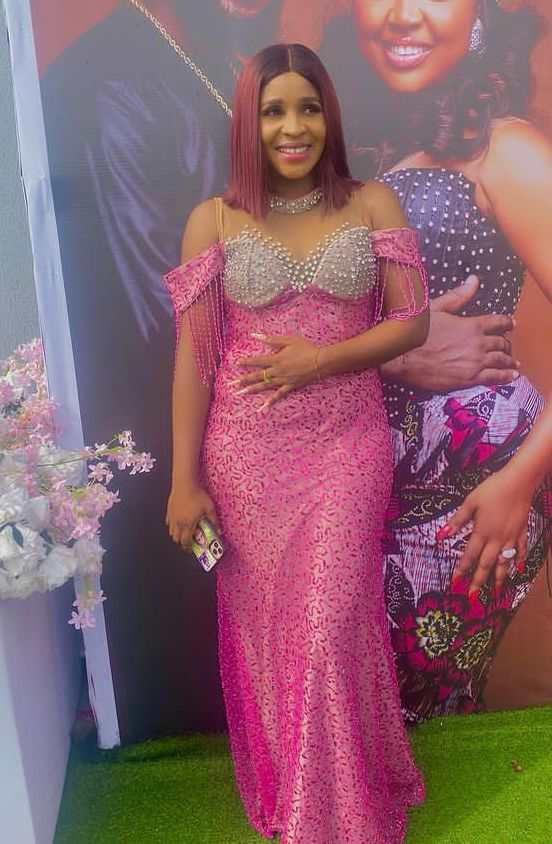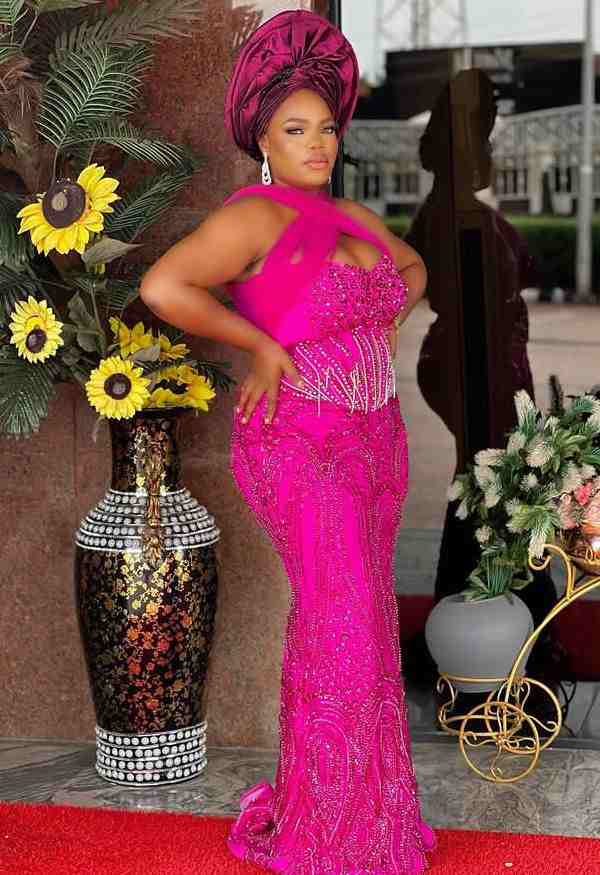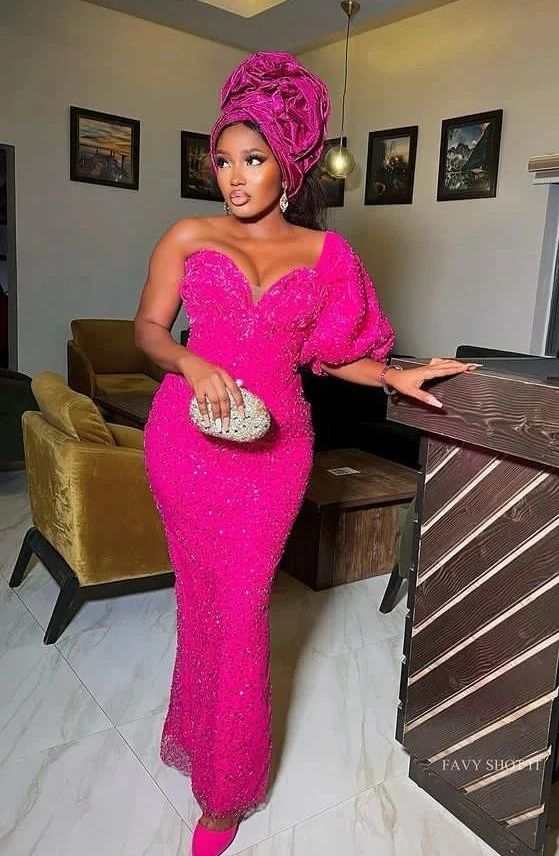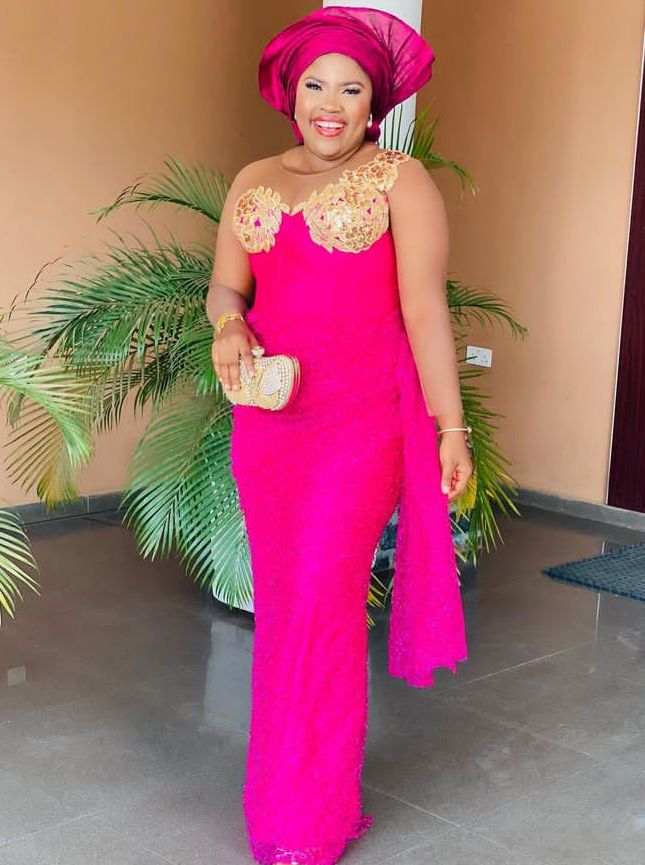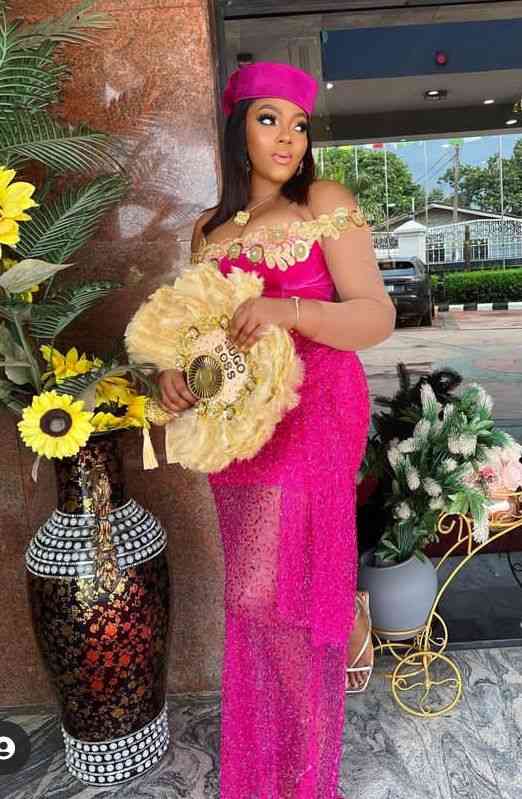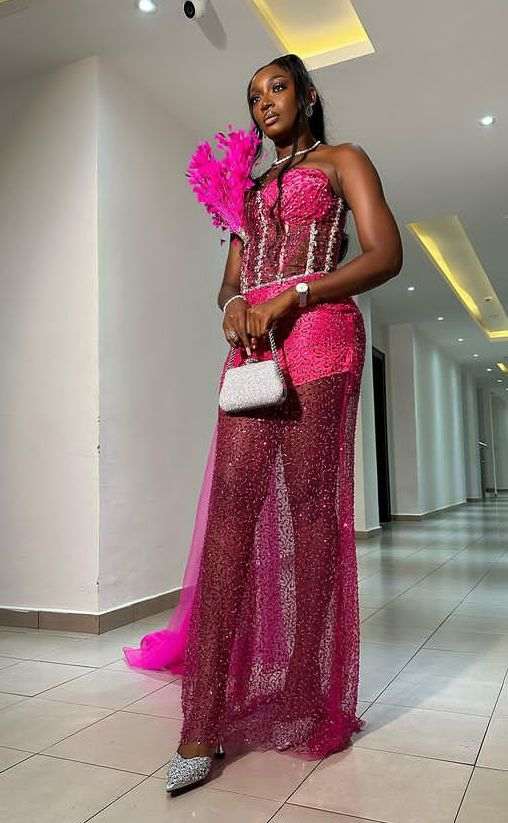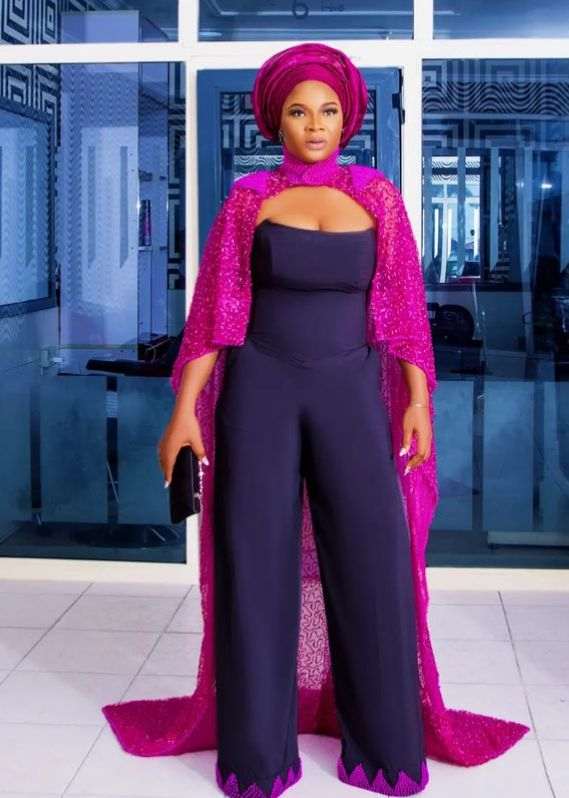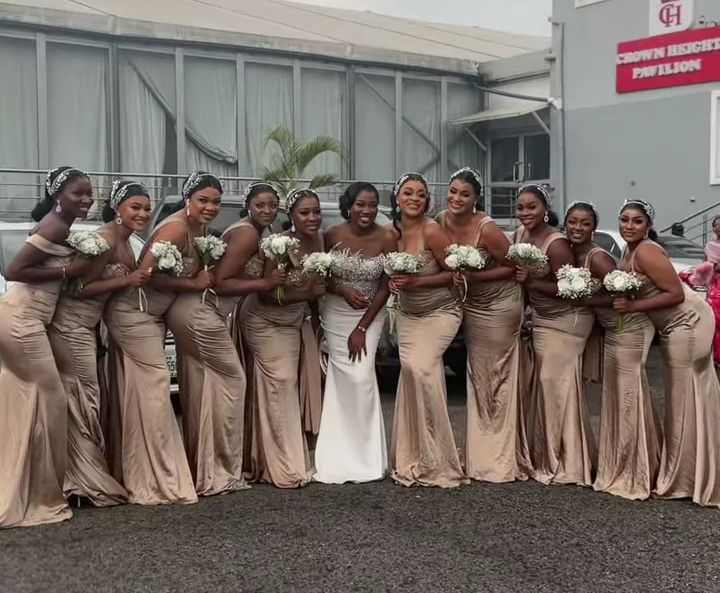 Congratulations Actress Ekene Umenwa and Hubby!!
Also Read; Beautiful Asoebi Styles from Real Warri Pikin's Wedding Anniversary