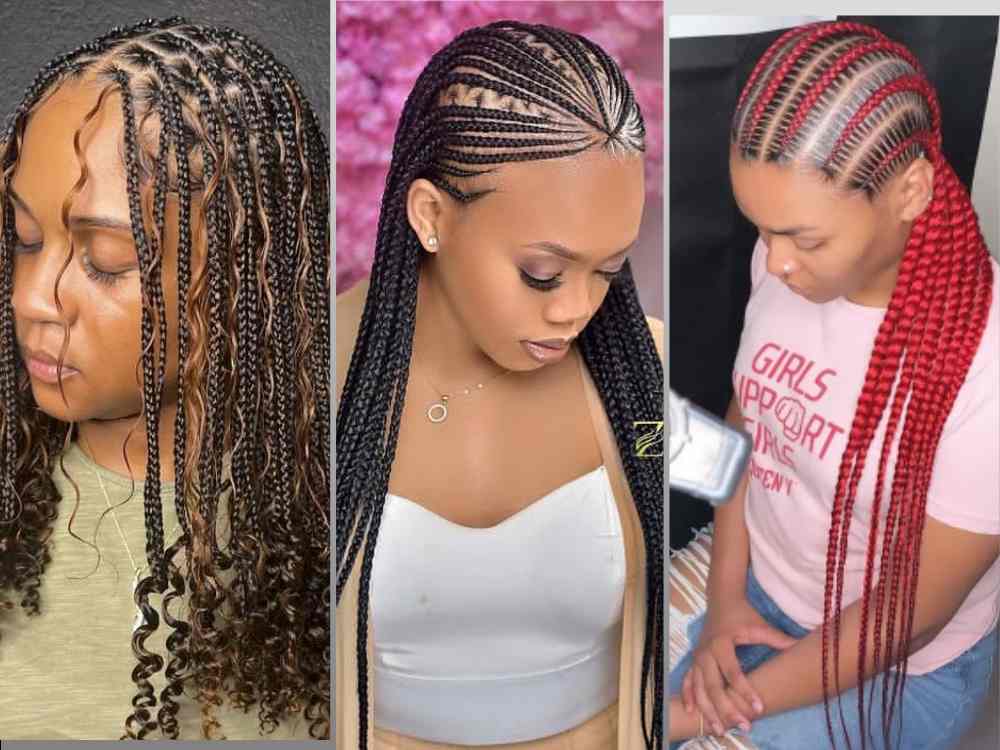 Festival Braid Hairstyles for Christmas; If you are looking for that stunning braid hairstyles that you can rock during festive periods like Christmas, know that you will definitely get braid styles inspirations from here. Apart from fixing weave on and putting on wigs, braids will also give you a cute look. Christmas hairstyles in countries like Nigeria are mainly stylish braids and most ladies likes to put on their best during this period. It is not difficult to choose that perfect braid style for your face shape.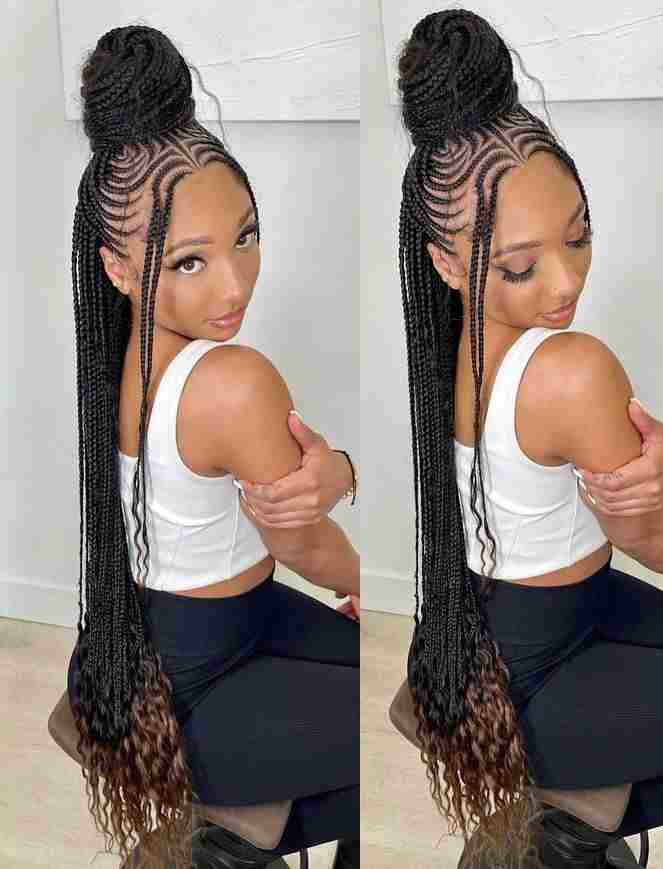 Braids should be the right choice during festivals and festive periods because of the ease of styling it. You don't need to comb or apply much hair oil on it before you get that beautiful look that you desire. Equally, most braid styles can be packed in different ways giving you a different look for each day. There are various shades of attachments that you can use to make your braids depending on your choice. Braids for festive periods can be long, medium or short in length. Some ladies prefers full braid styles while others looks for simple braid styles. One of the things that will give you a more gorgeous look is when you relax your natural hair very well before braiding your hair.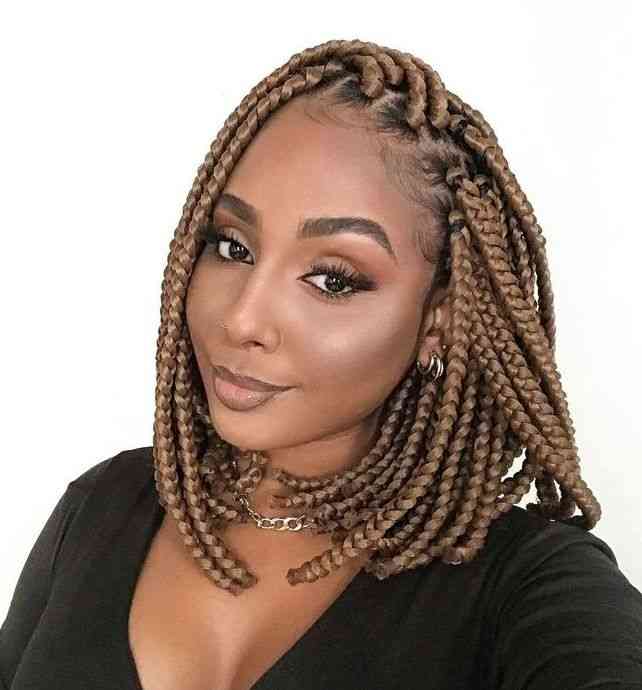 If you are looking for the various ways that you can style these braided hairstyles, know that you have many options. You can style it as a bun, ponytail, pack it all back or leave it as a free flowing style. Try as much as you can to get a good hairstylist that will give you exactly what you want.
Festive Braid Hairstyles for Christmas
Flip over Fulani Braids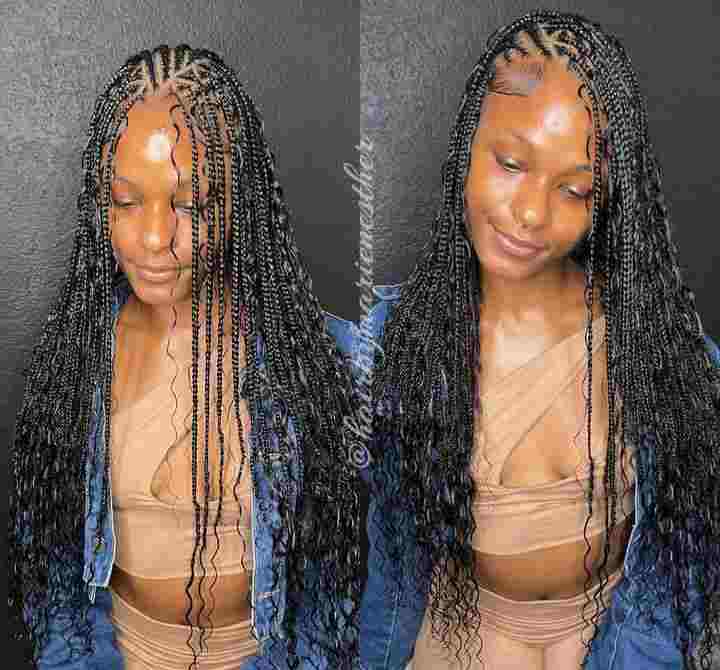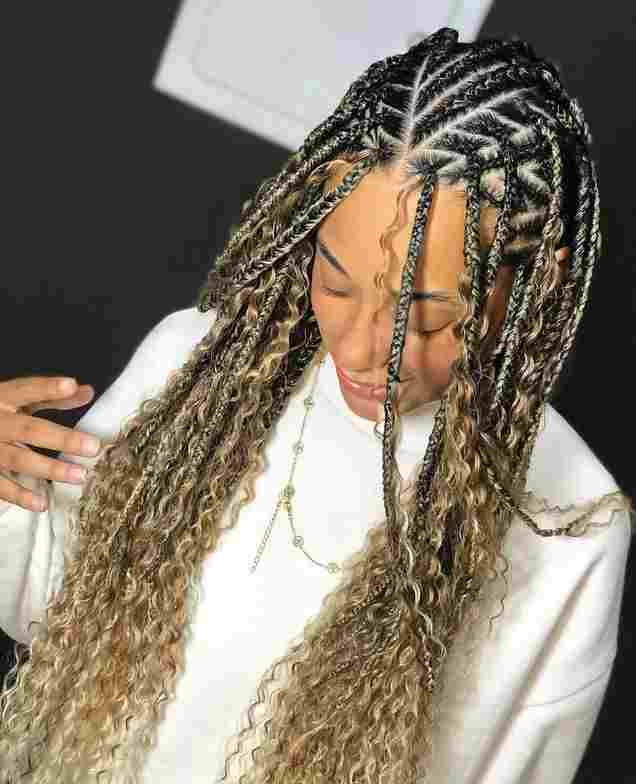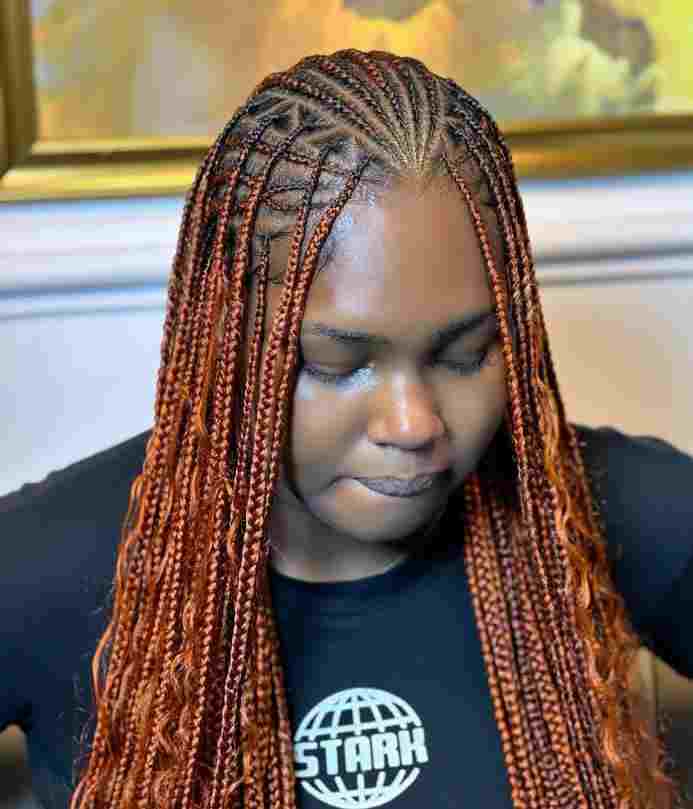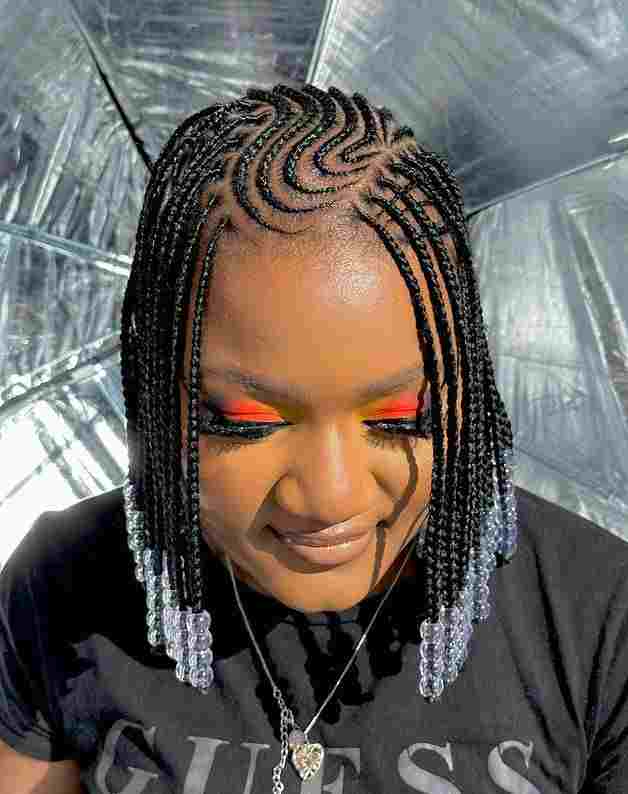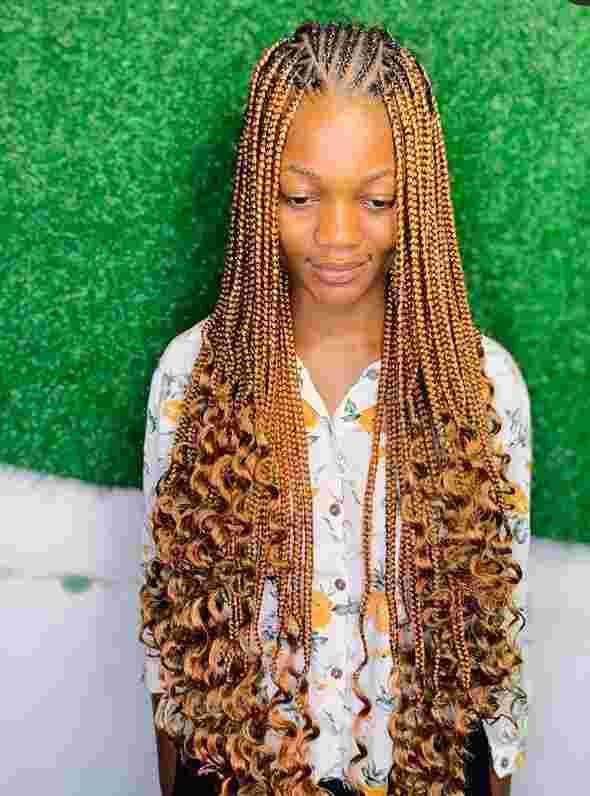 This is among the stylish braids that you can rock during festive periods. These are Fulani braids with knotless box braids used to flip over it. You can braid this hairstyle as a long or short braid style. You can leave the ends as straight braid or leave it with curly ends.
All back stitch in Braids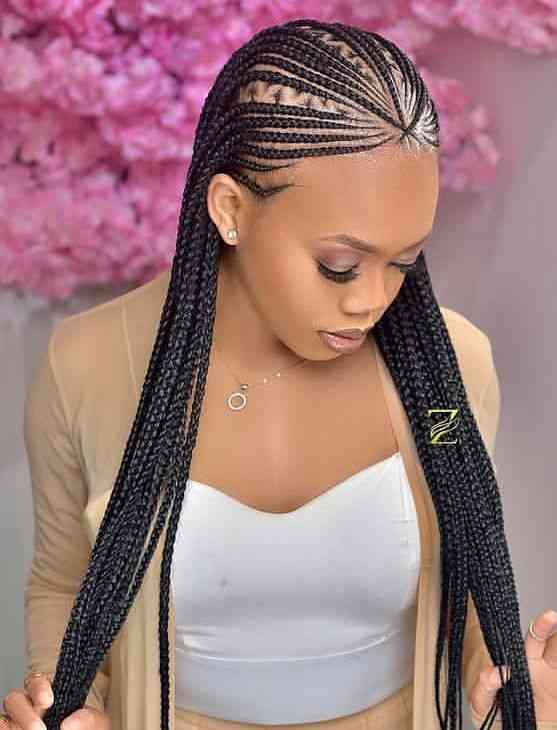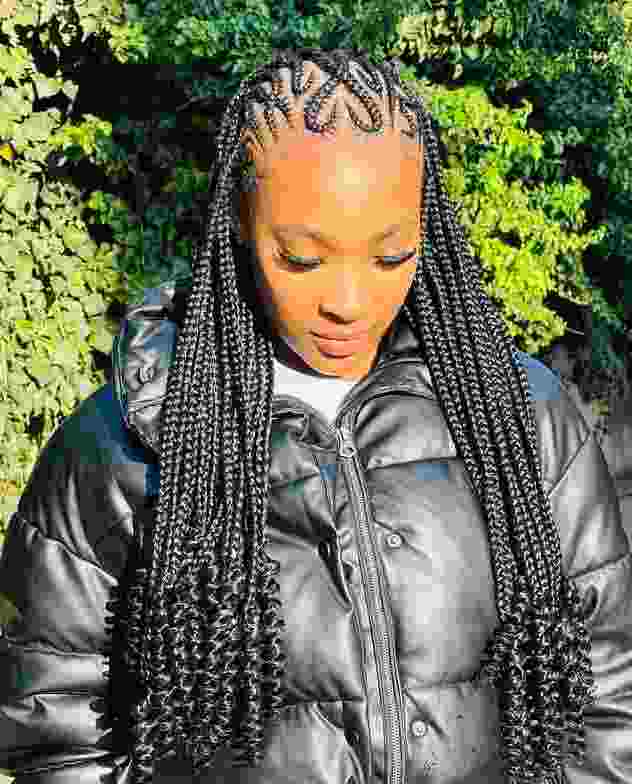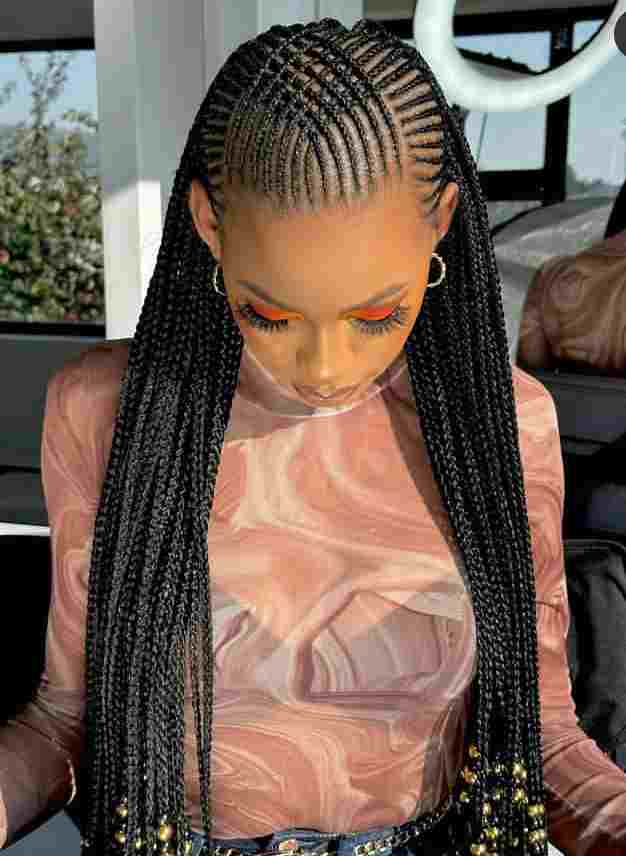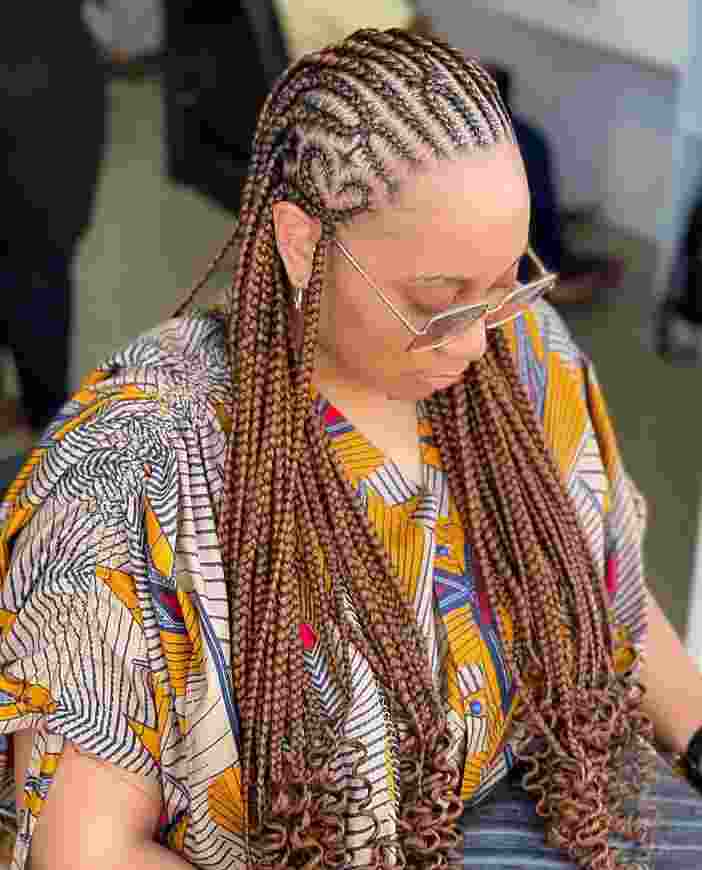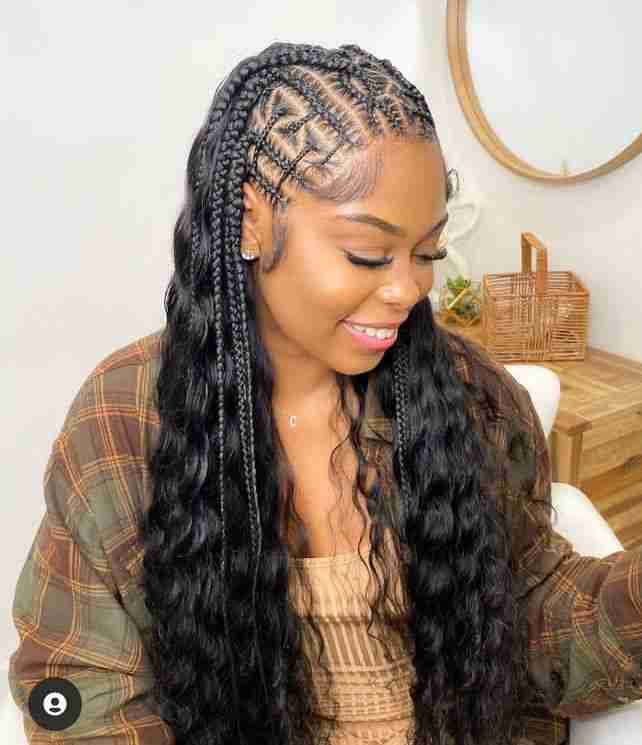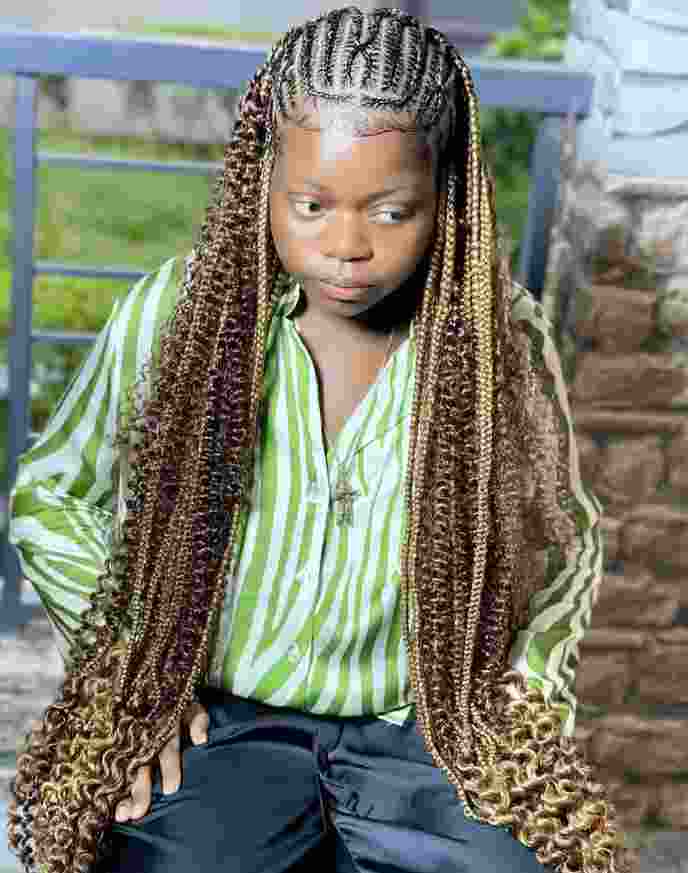 Stitch in Braids are stylish braids. The stitch in can be done at any part of the braid. The stich in can take any form or shape depending on how it is being done. All back stitch in braid hairstyles will give you a relaxed and beautiful look.
Goddess Braids Hairstyles for festive periods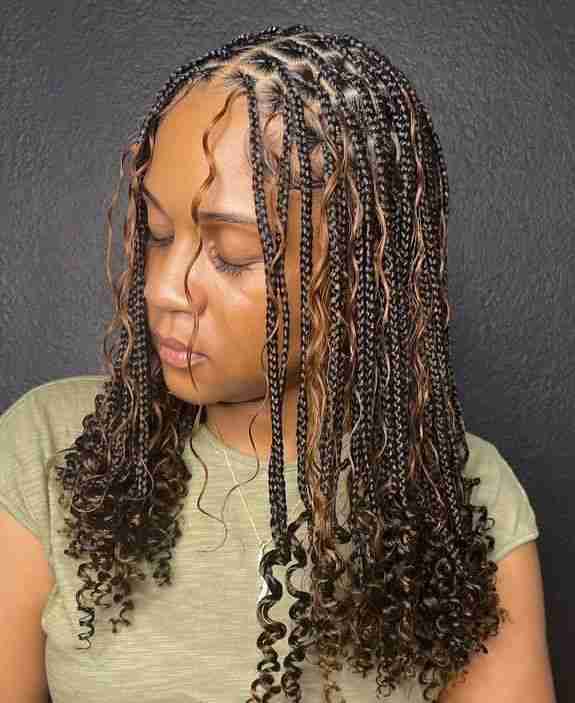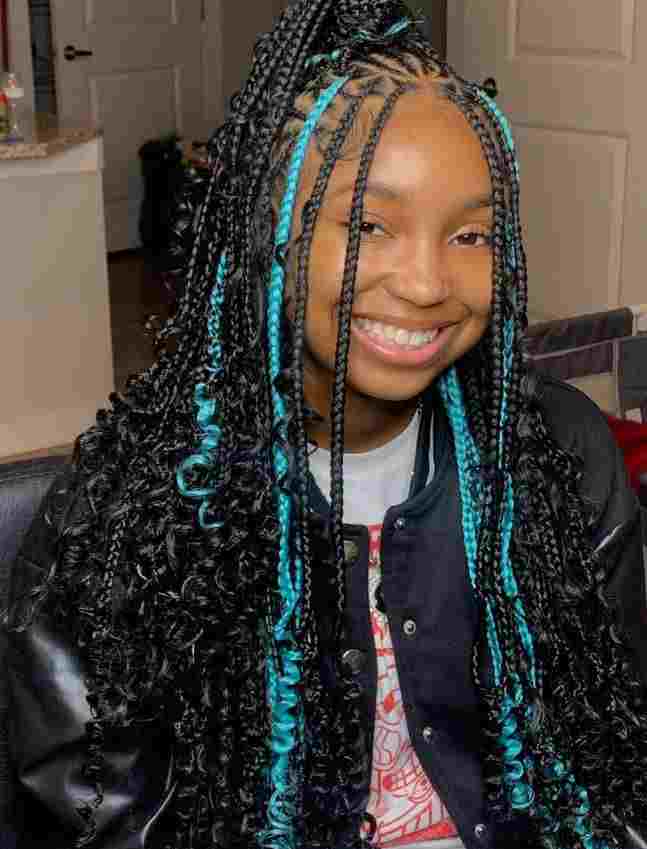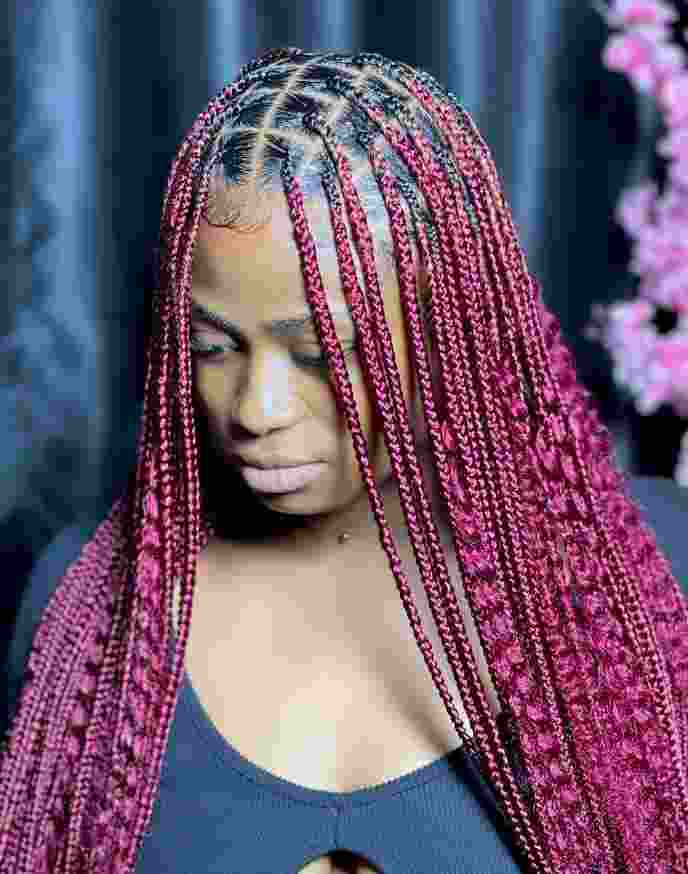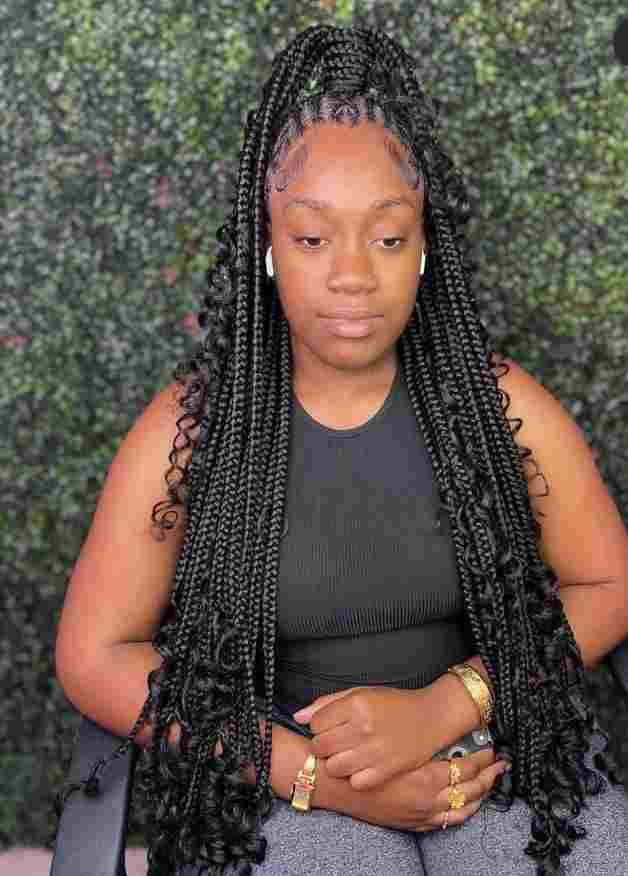 Goddess Braids gives you a fuller look with stylish curls. These braid styles can be achieved with box braids and weaving hairstyles. The curls can be added at the root or center of the braid. It can be of various lengths.
Box Braids Hairstyles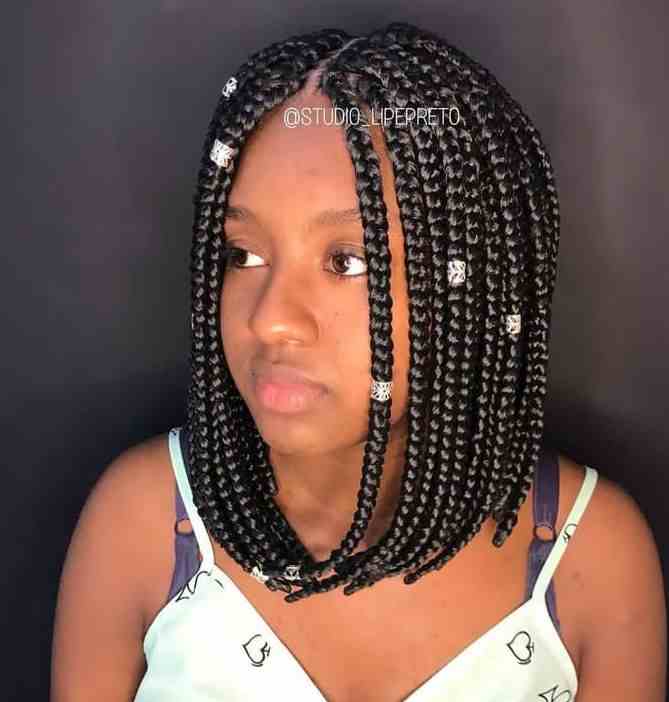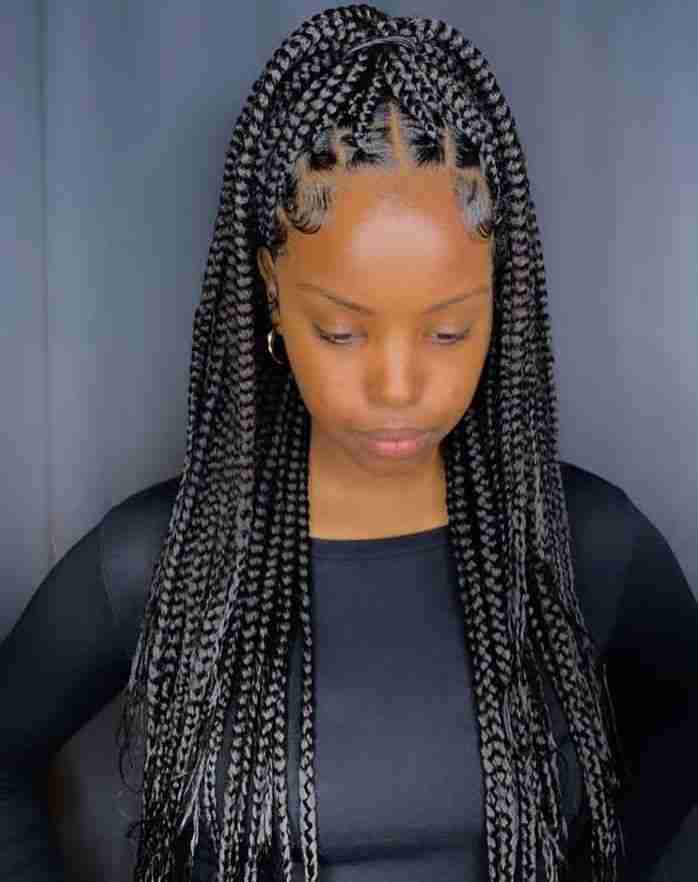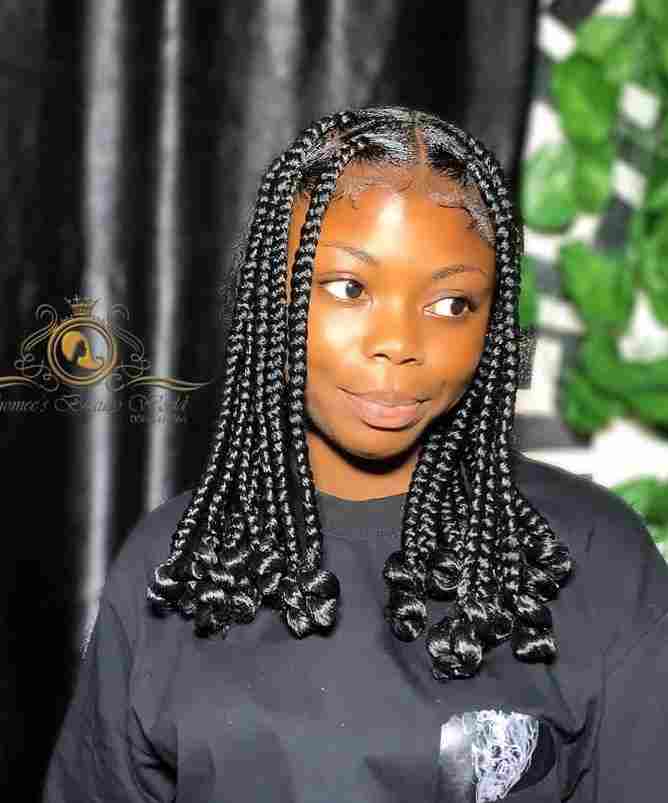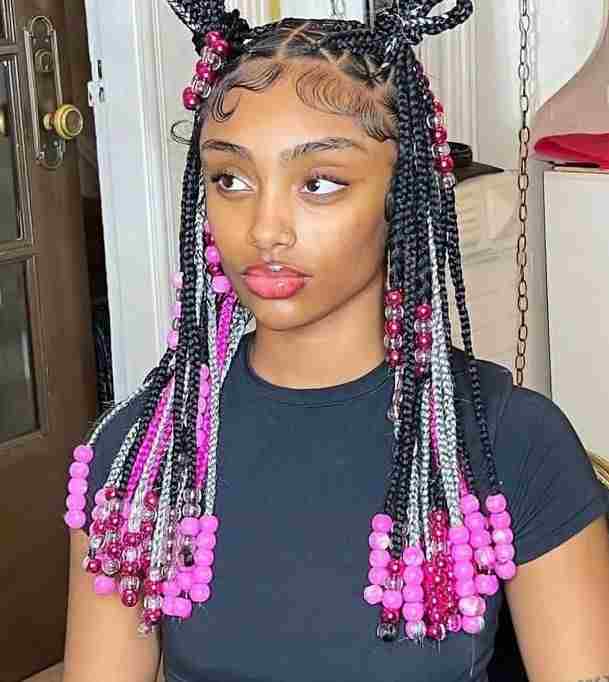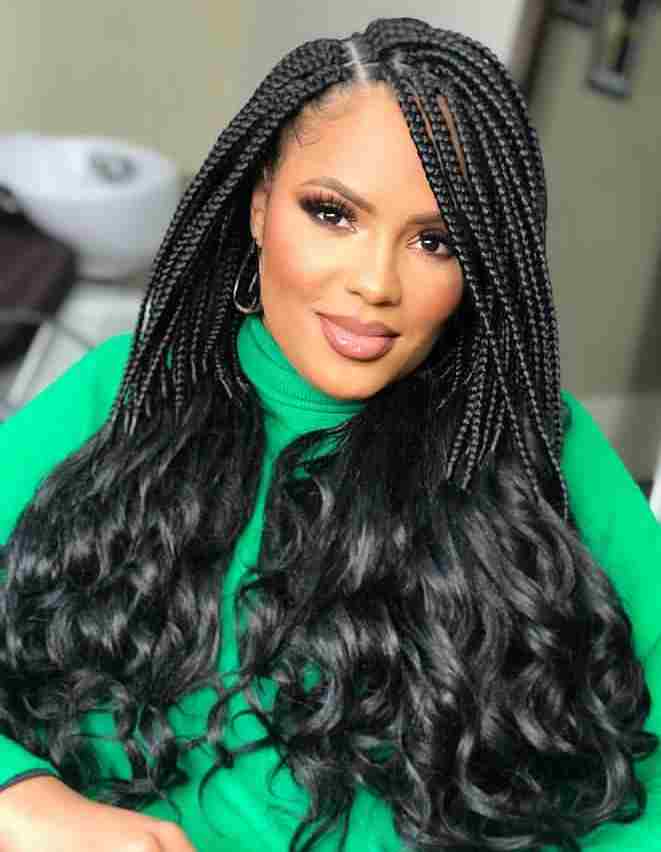 If you are thinking of that protective hairstyles that will still give you a cute look perfect for a festival or Christmas, then, think of box braids. Box braids can have curly or well braided straight ends. It gives you a fuller look and you can attach beads to the ends. This hairstyle is versatile because you can pack it in so many ways.
Ghana Weaving Hairstyles for festival periods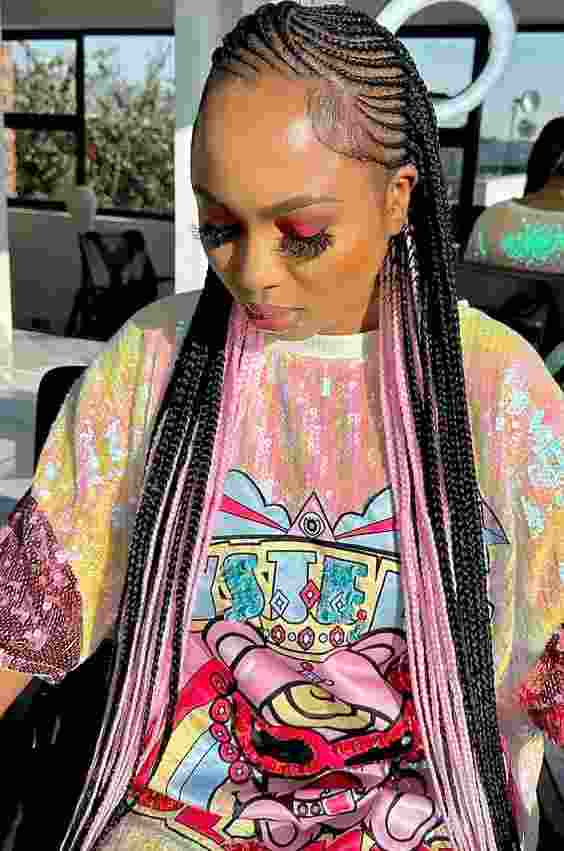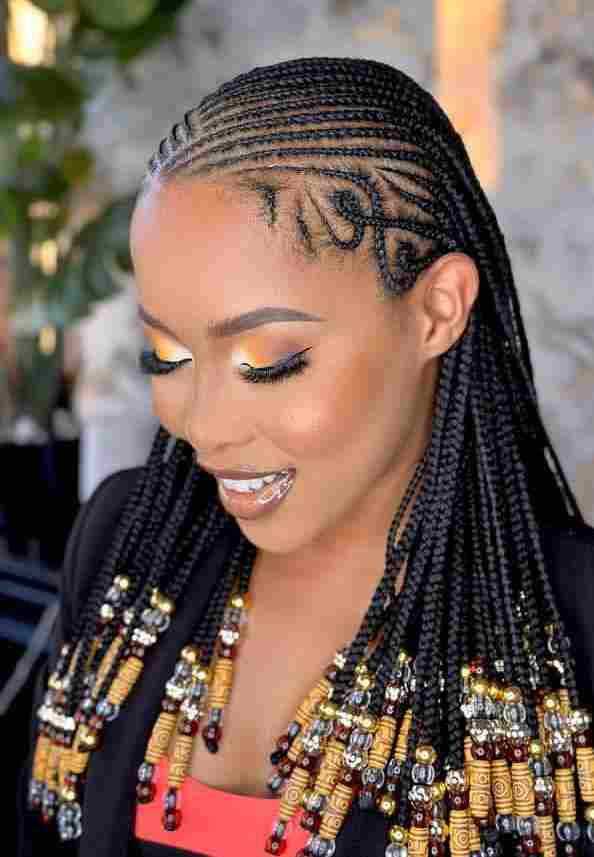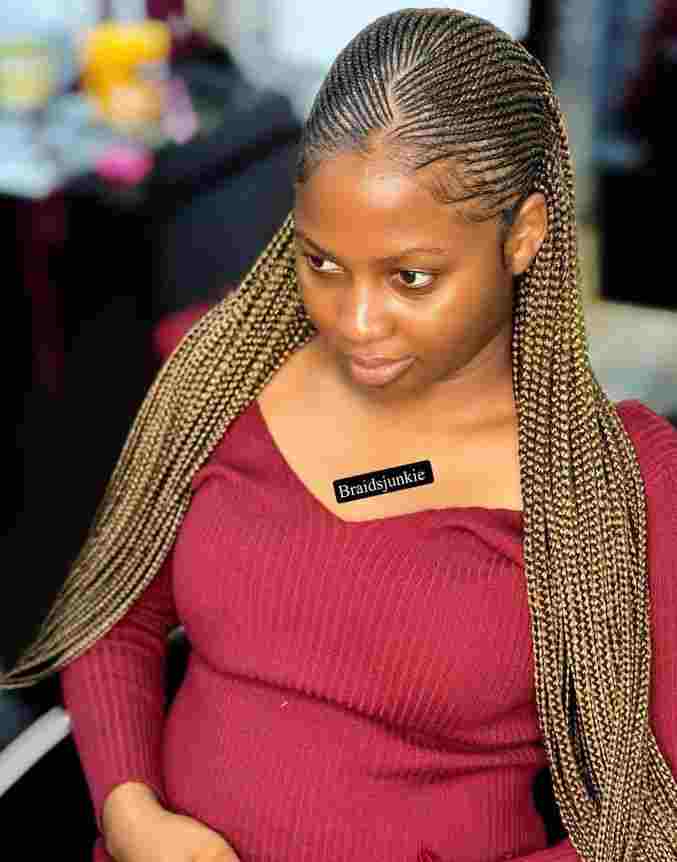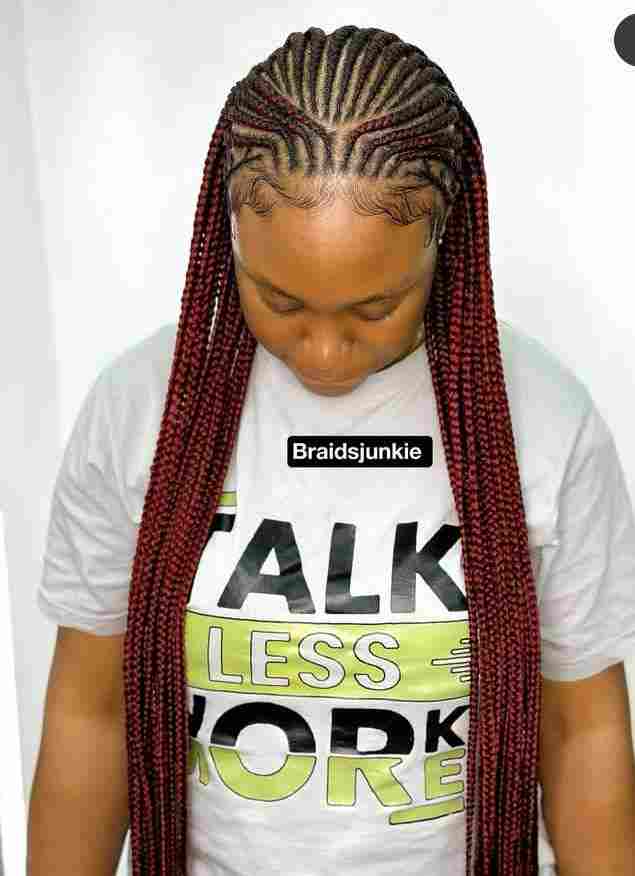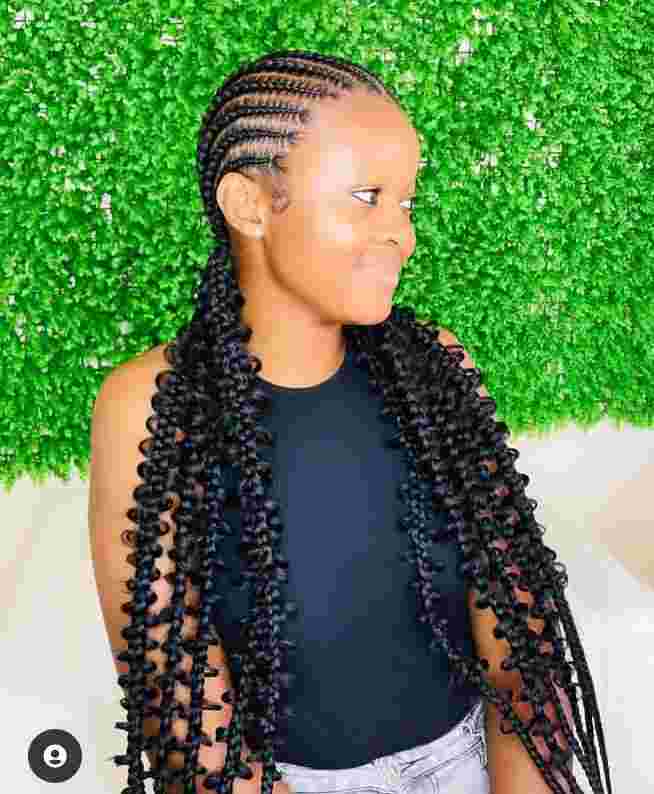 Ghana Weaving or braiding is among the top African hair braiding styles. It has a defined pattern of weaving that is achieved by placing more strands of attachments stylishly in between the weaving. This is a suitable hairstyle for various events.
Fulani Braids Hairstyles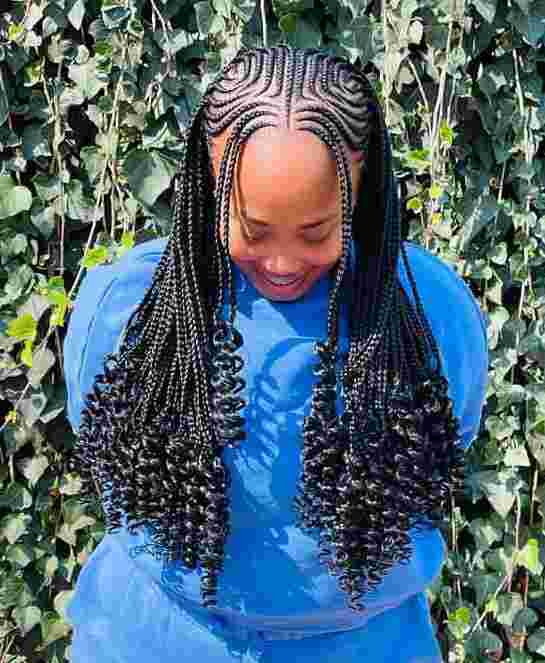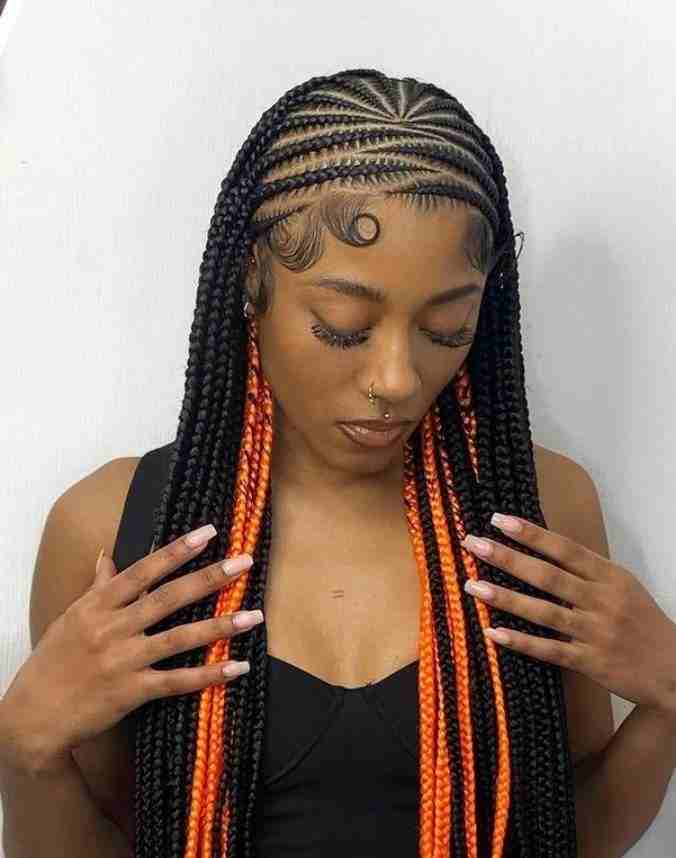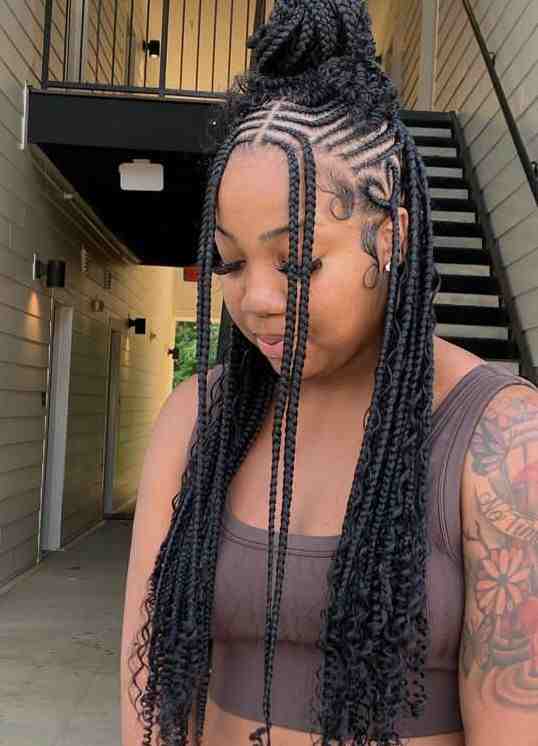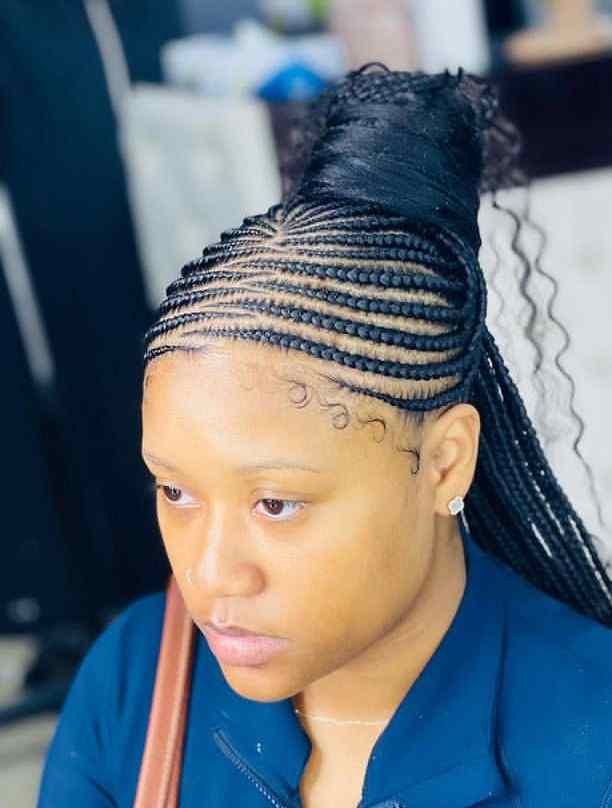 A suitable braid style for black women. Fulani braids are also called tribal braids. They are suitable for ladies of all face shapes. You can pack it the way you like.
Ponytail Braid Hairstyles for Christmas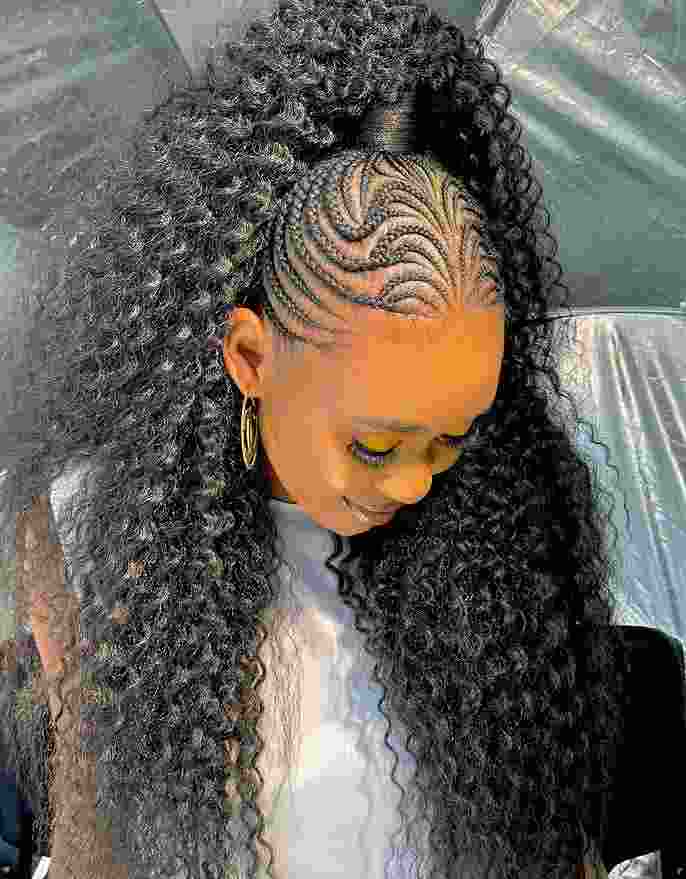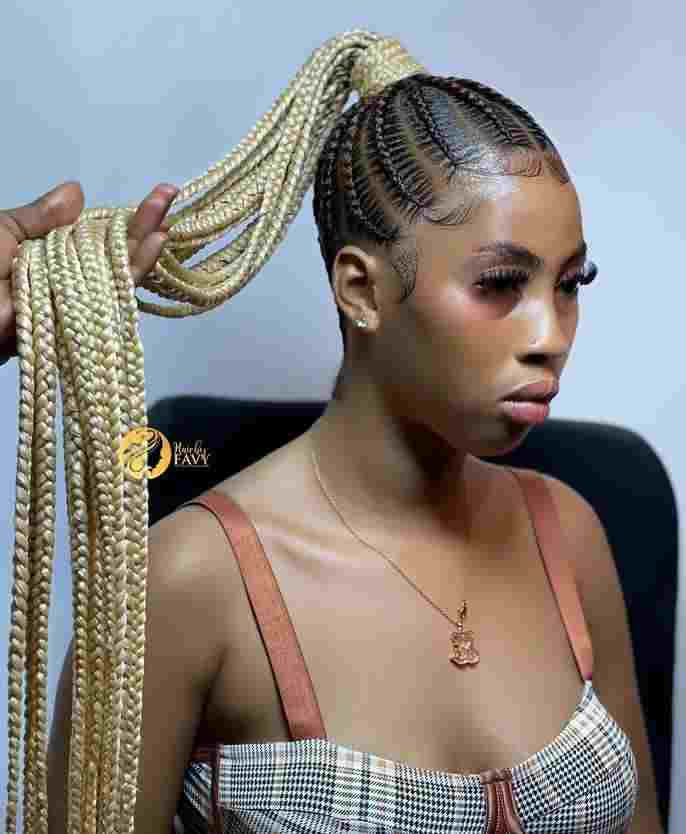 When you want to give your face that elevated look, consider pulling up Ponytails. Some braids styles are braided in this pattern where all the braids meets at the center of the hair, otherwise you can style your box braids this way.
Braids with Buns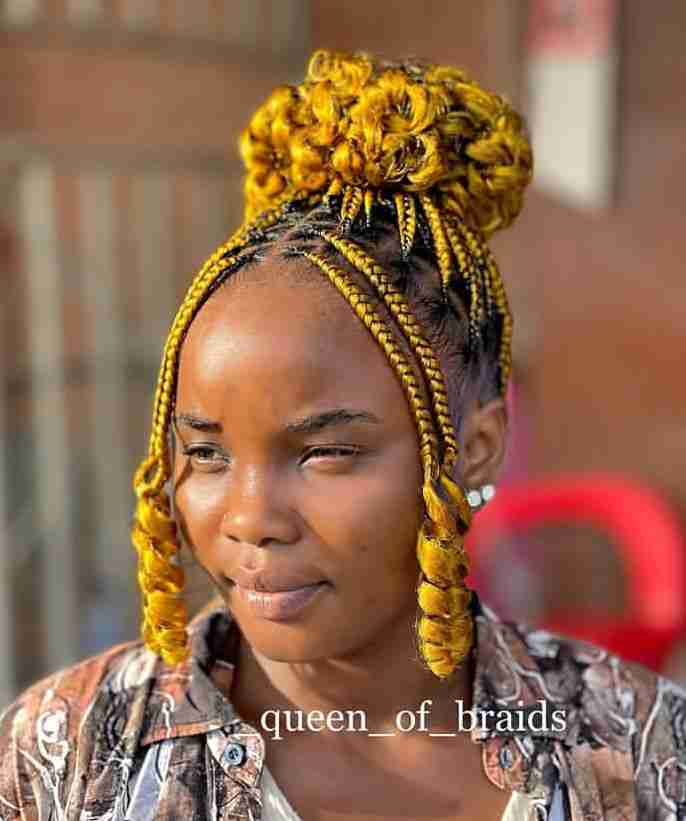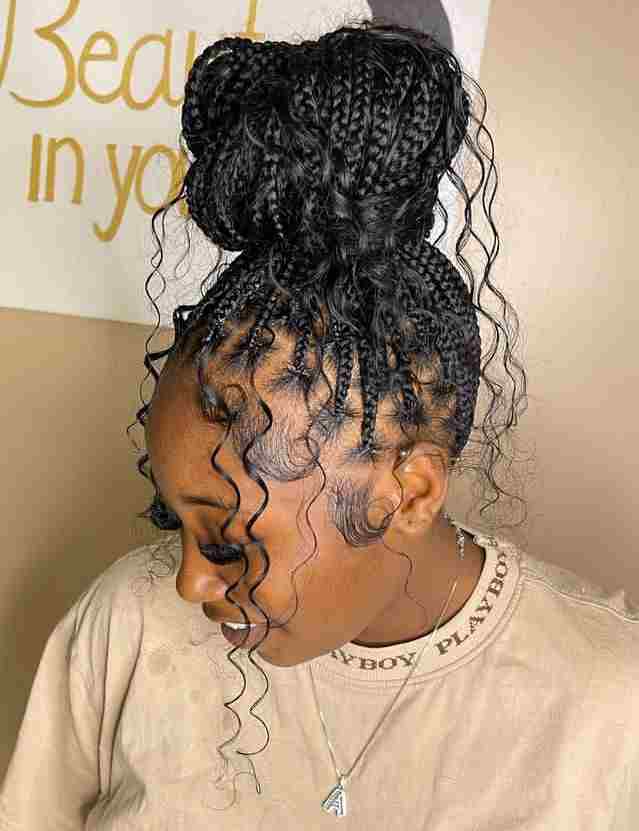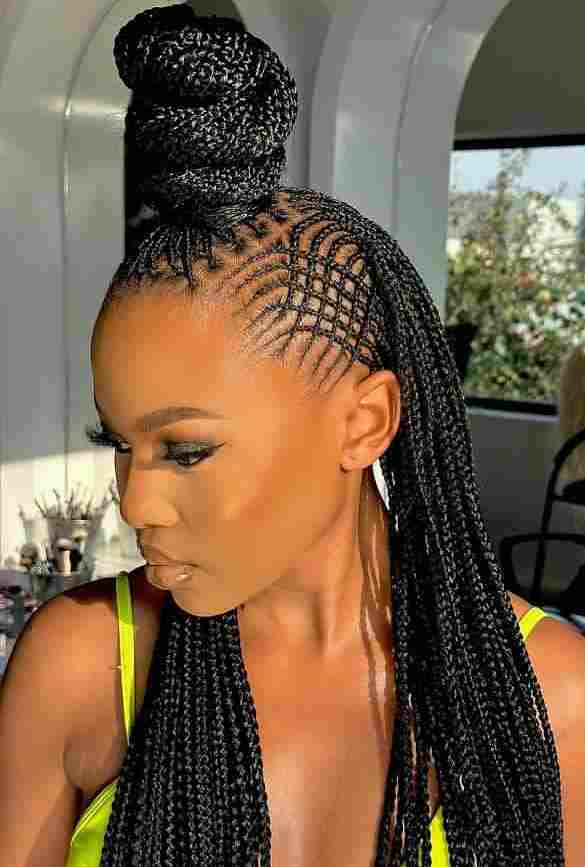 Bun hairstyles is a great way of pulling the hair away from the body and face. You can style your hair as a single or double bun depending on the pattern of your braid.
Other Beautiful Braid Hairstyles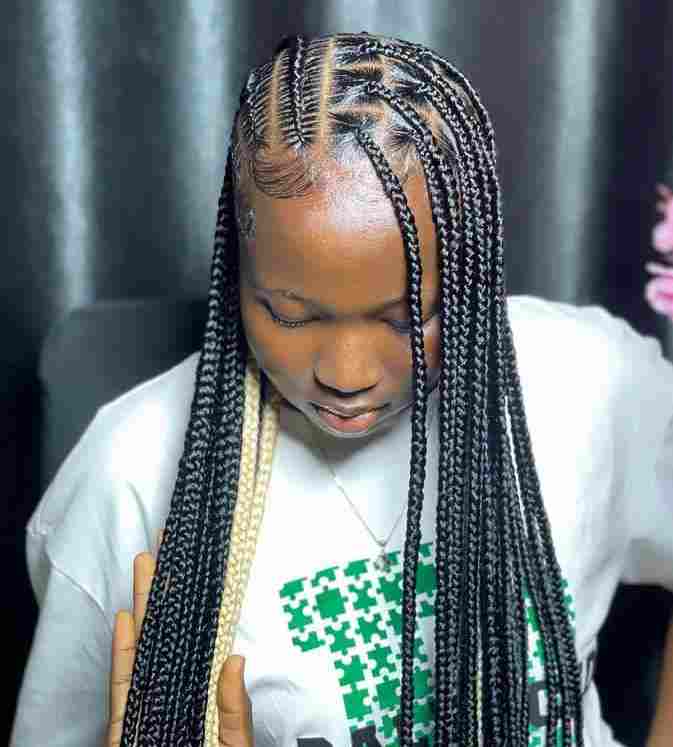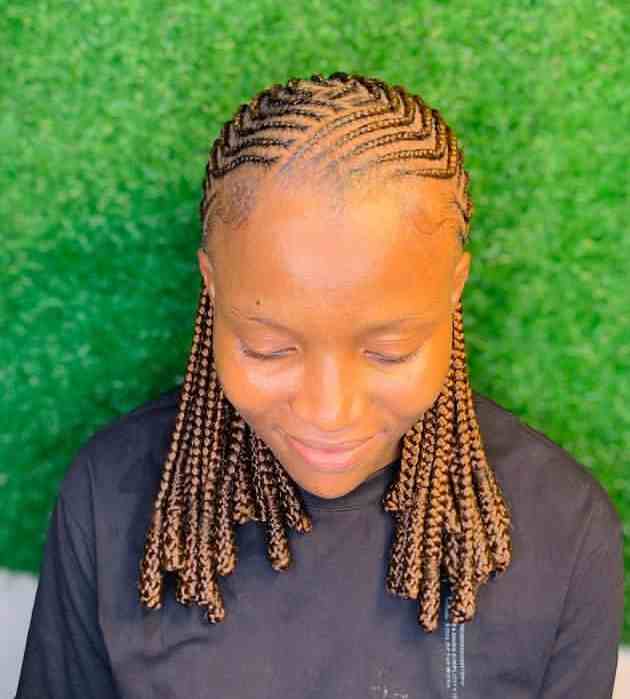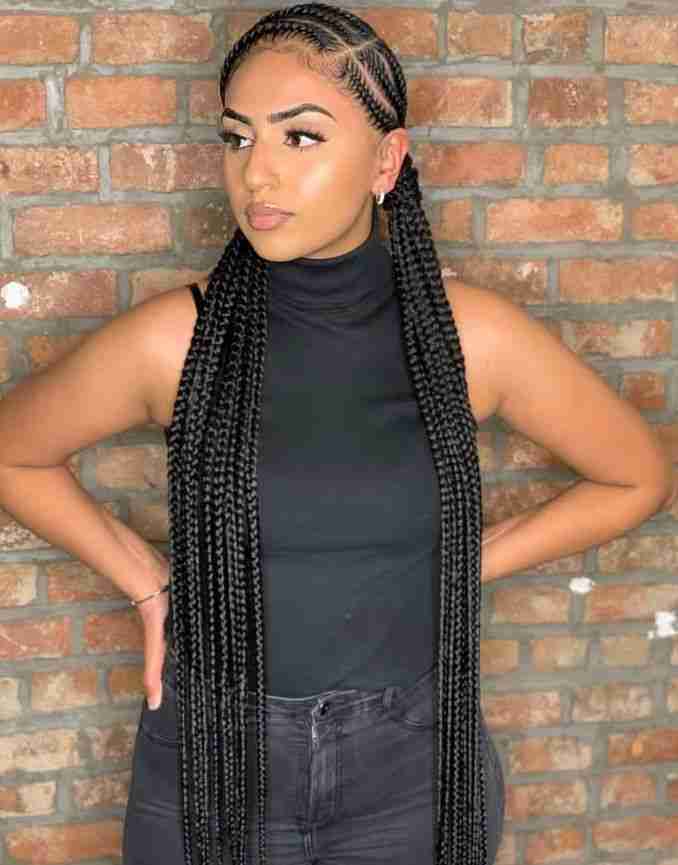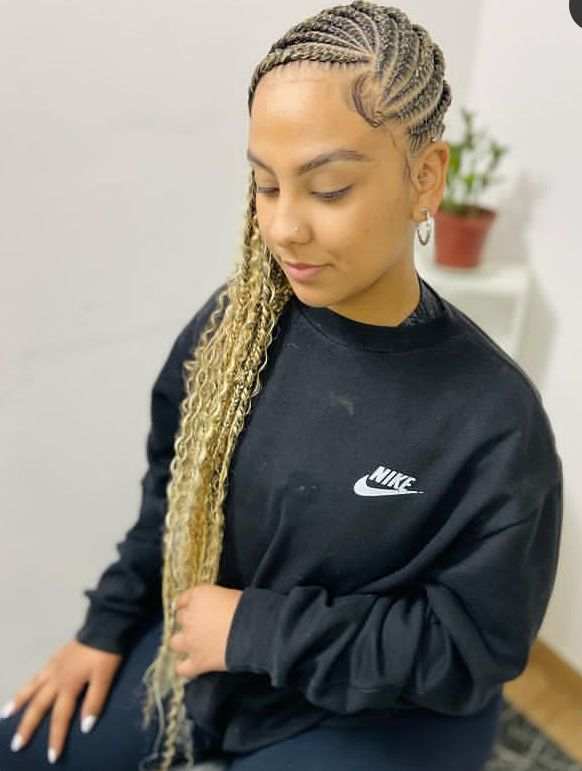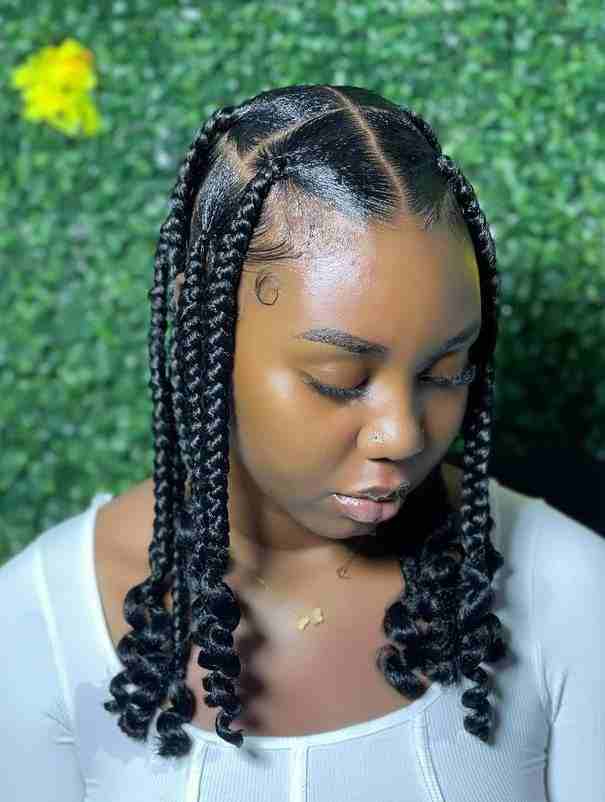 How do you see our collections of festive Braid Hairstyles for Christmas? Keep visiting because we will keep you updated.
Also Read; 63 African Hair Braiding Styles Pictures
50+ Latest Braid Styles for Black Women