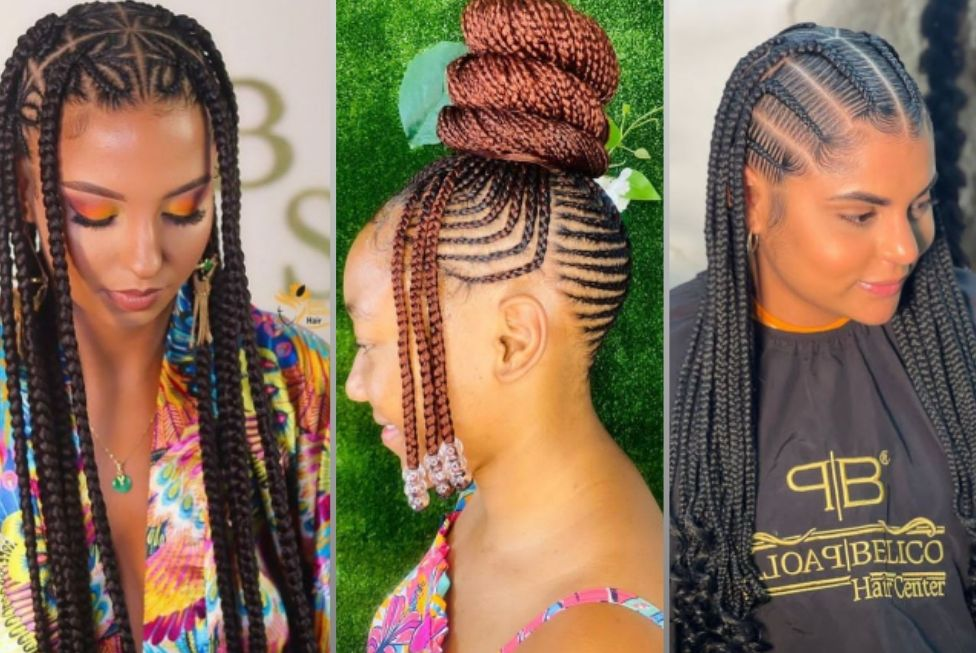 Inspiring Braid Styles for Ladies – Braids are among the hairstyles that keeps evolving. Although, most of the new Styles are gotten from a little upgrade of the old ones. Recently, we have seen a lot of African and black women with gorgeous braids styles that really gives the an awesome look. For instance, the edges on fleek seen in most braid styles is really giving great vibes on braid styles. Whether it is a box braid, twists, Ghana braids of loose braids, their are cute ways of making them look astonishing.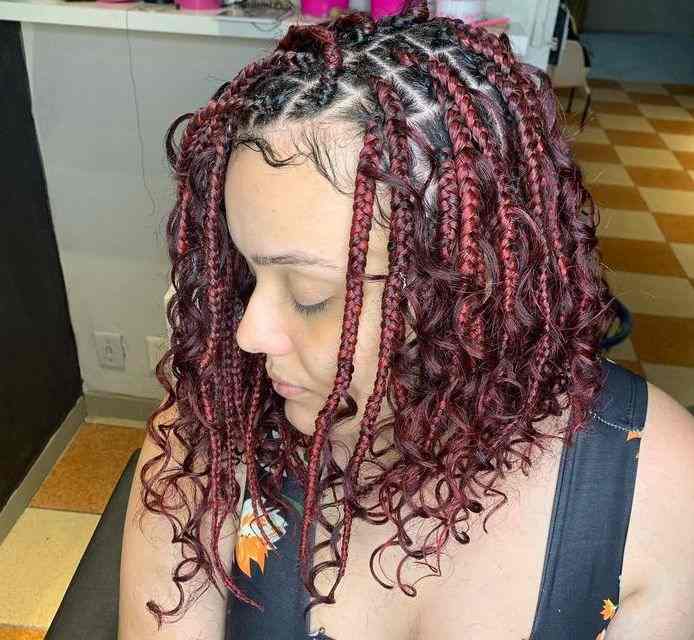 Choosing the right braid style is not enough, but getting a good hairstylist that will give you exactly what you want matters a lot. Some fancy hair designs like beads, fancy threads and ribbons, hair packers and fancy pins adds more beauty to some hairstyles. Whether you want your braid style long or short, you need some inspiration. When making that choice of braid style, also consider the color or shade of extension that will look great on it.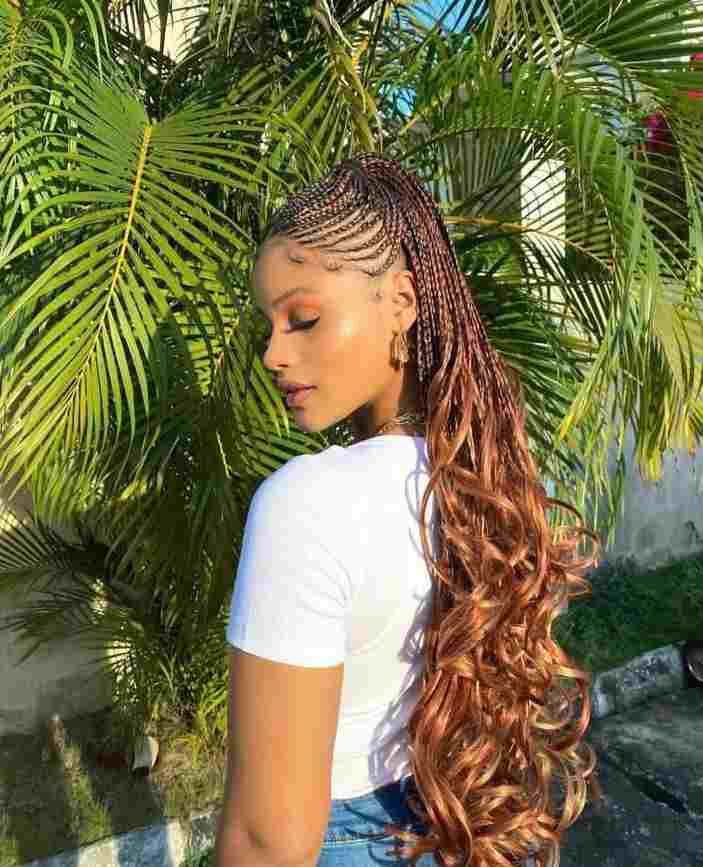 Some expert hairstylist will also guide you in choosing the perfect hairstyle for your face shape, you can equally get inspiring Braid Styles here. At times, instead of having the ends of your braids completely braided, you can have it with curly ends. The size and length of your braid style will determine the number of hair extensions or attachments that you are going to use.
Inspiring Braid Styles for Ladies
1. Jumbo Braids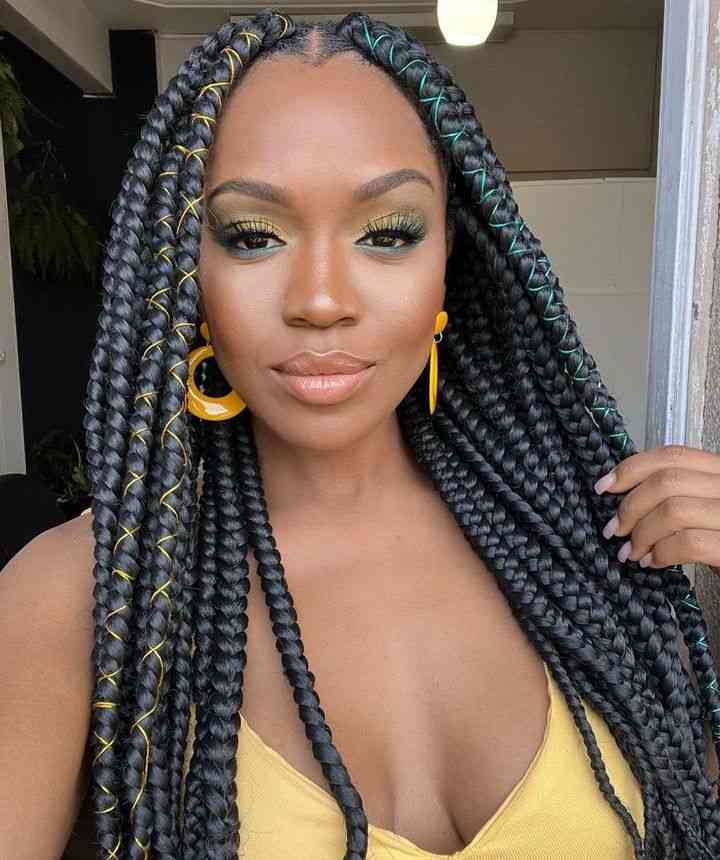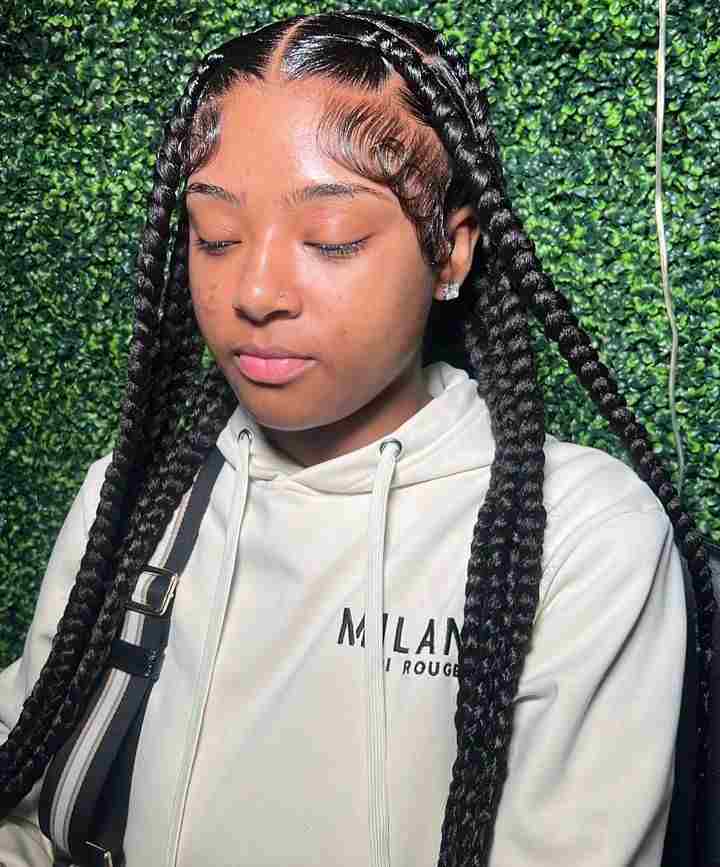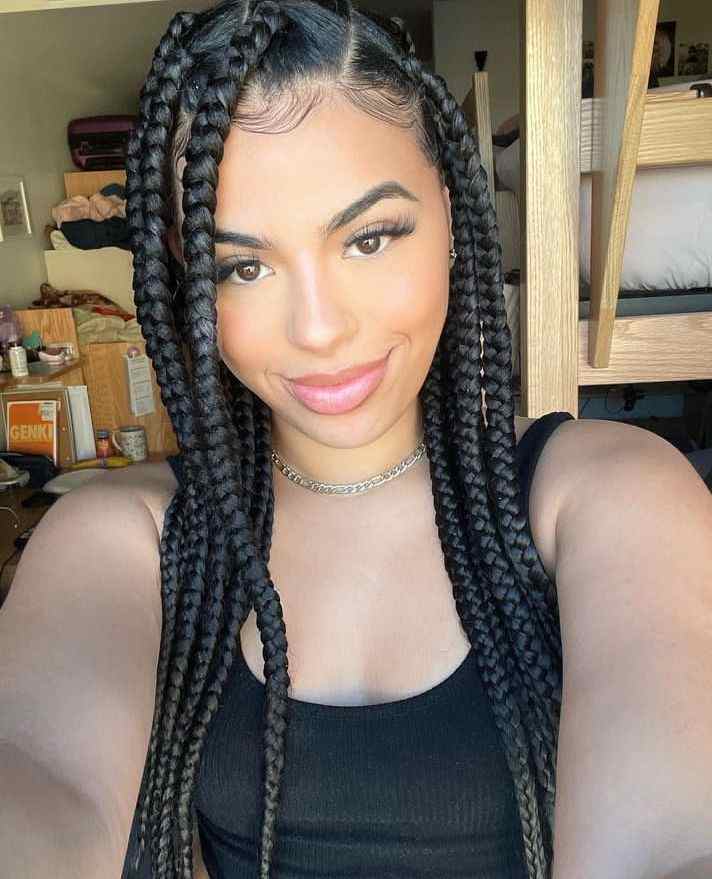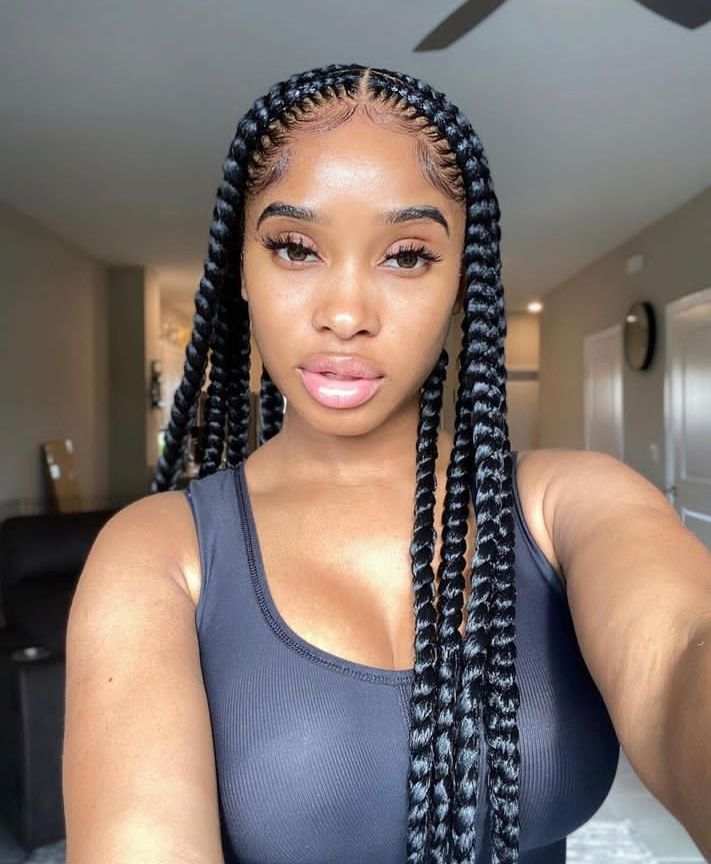 Jumbo Braids are big Braids. They give a fuller braid style. It is less time consuming to make and can be achieved on both short and long natural hair. It is a protective hairstyle that can last for months. The ends can be completely braided or curled.
2. Ghana braid styles with ponytails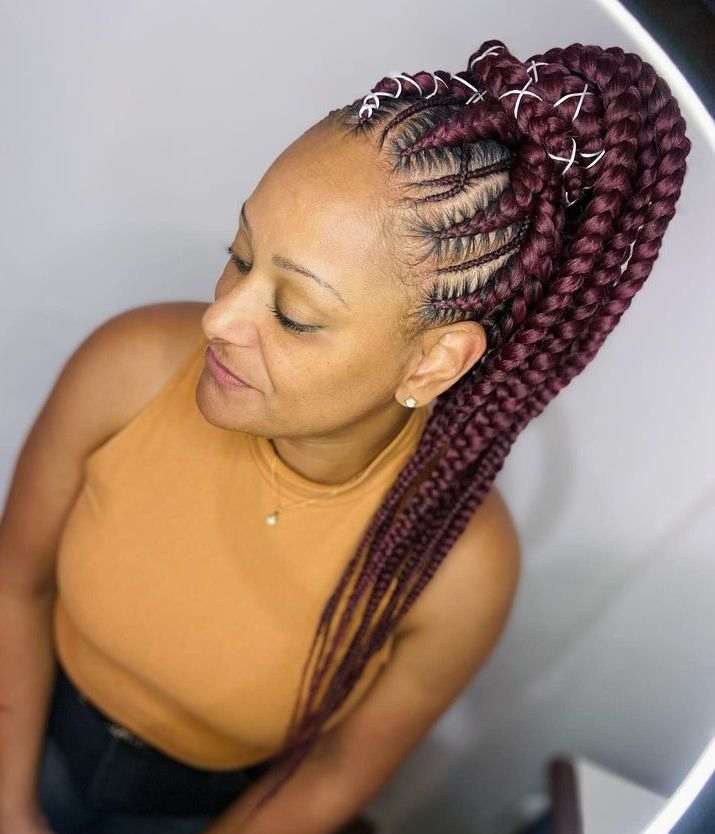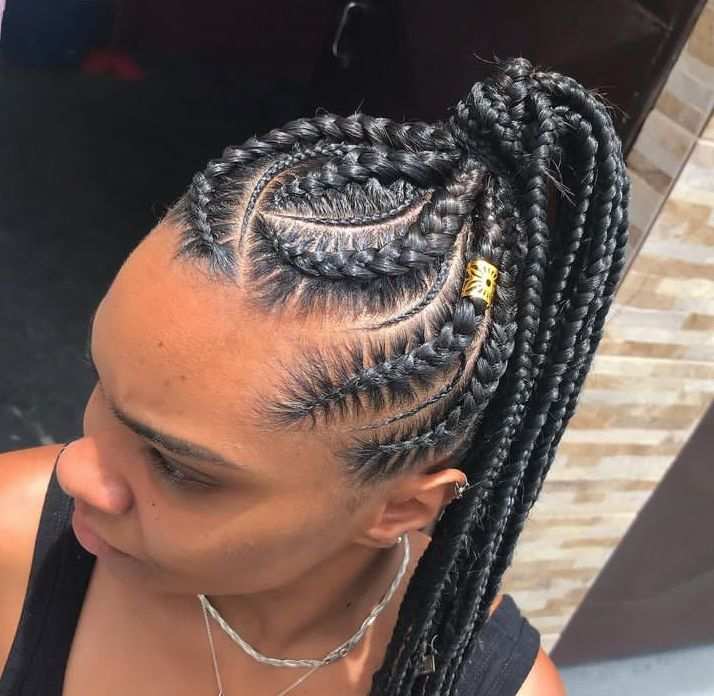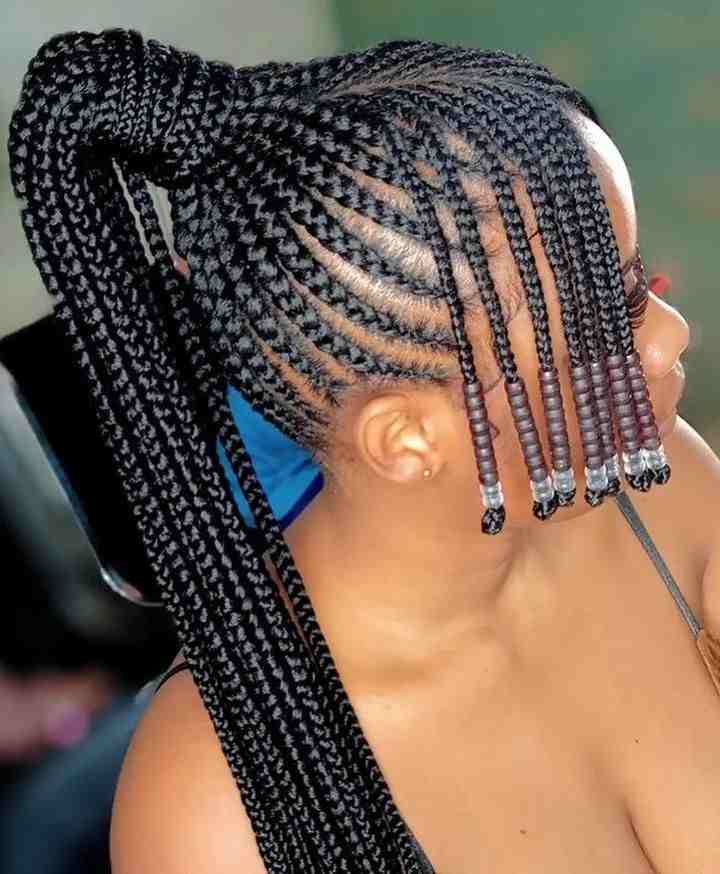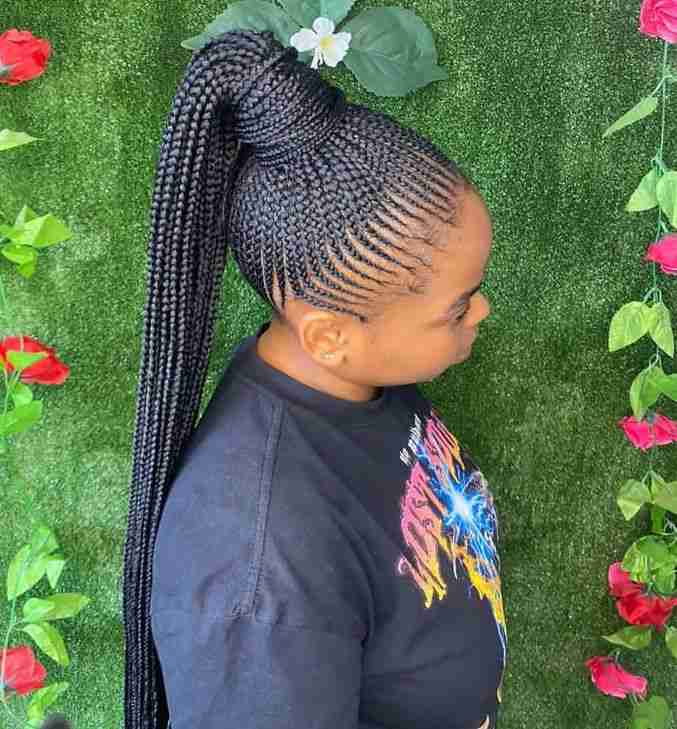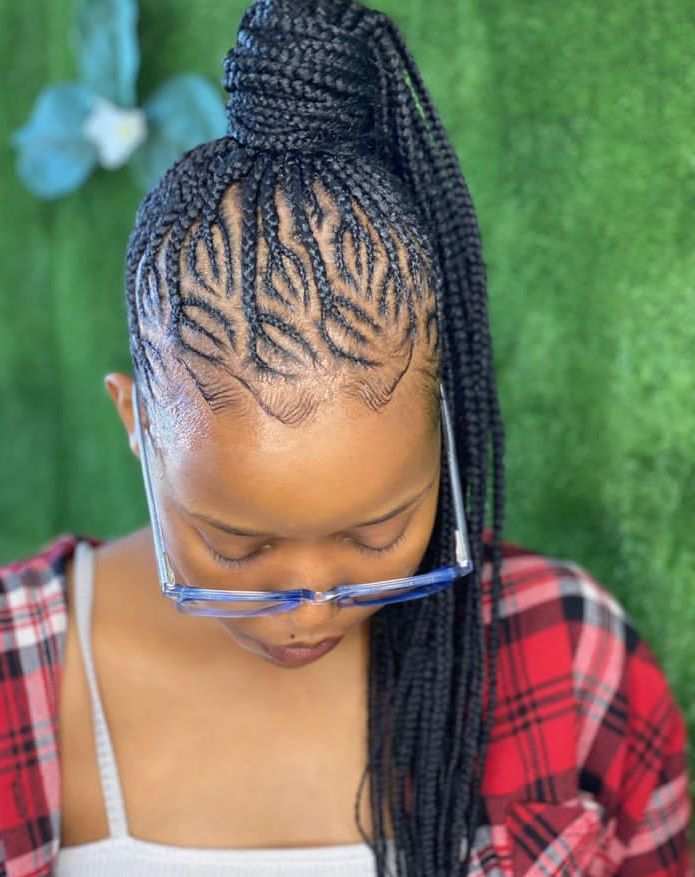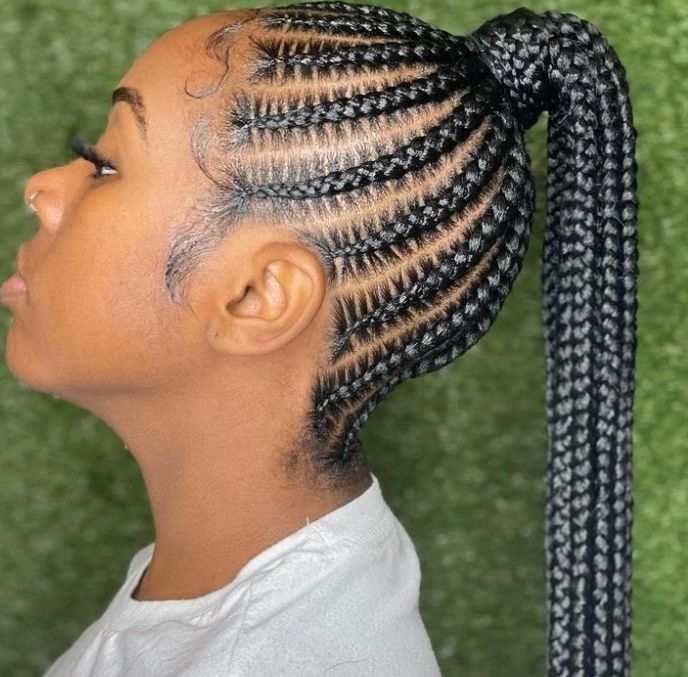 Ponytail braid styles gives rise to a well packed hair. Most times, the ponytails starts from the center of the hair. It is a great way of pulling the hair away from the face and body. So stylish and beautiful.
3. Short braid styles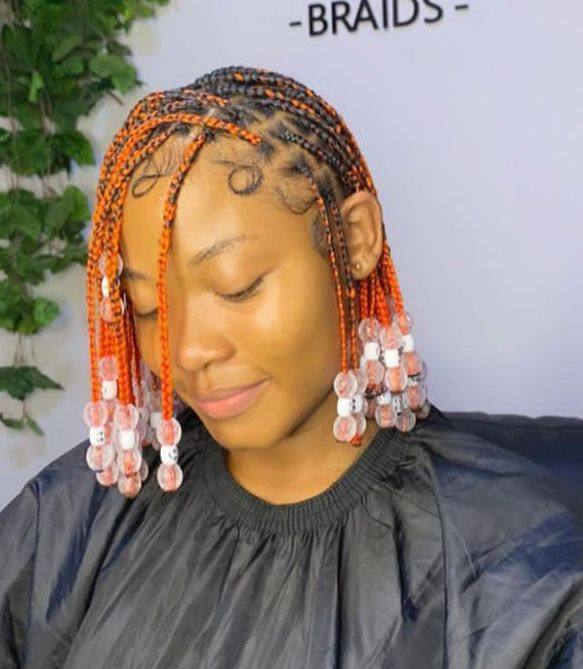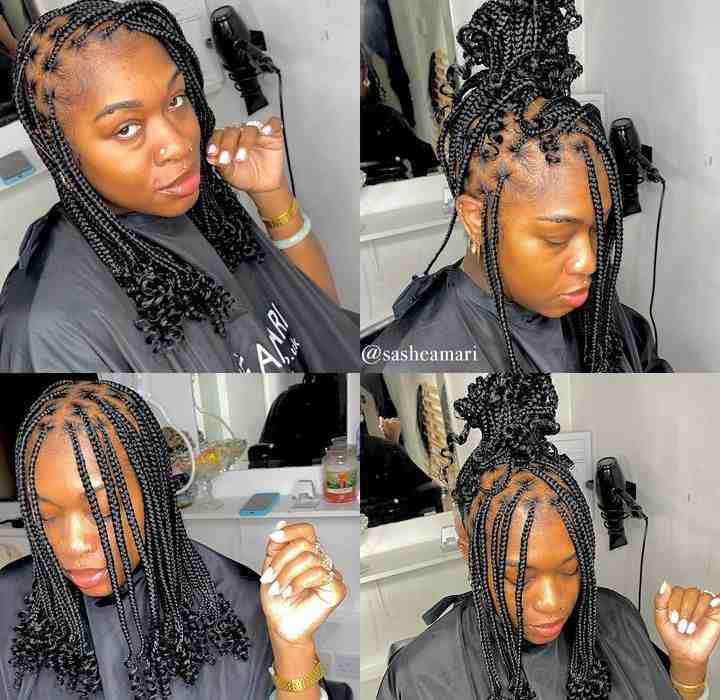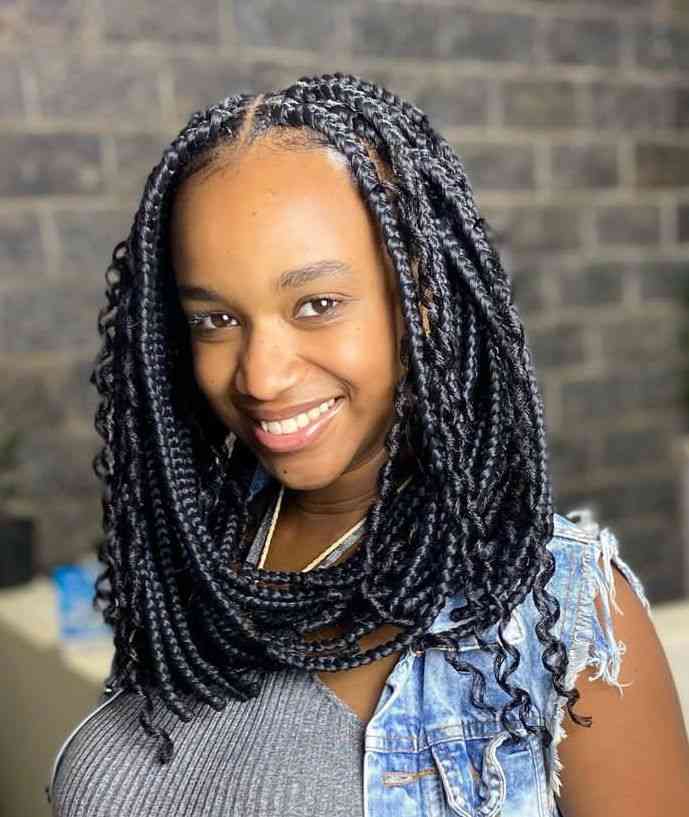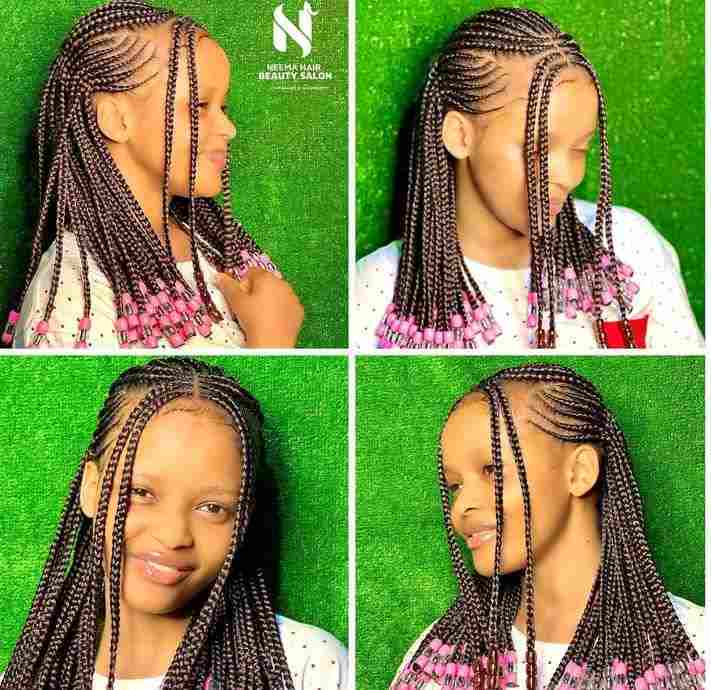 When you don't want it long, you can go for short braid styles. These type of braid style can be achieved on box braids, twists and Ghana or Fulani braids. They look more beautiful when decorated with beads.
4. All Back Braid Styles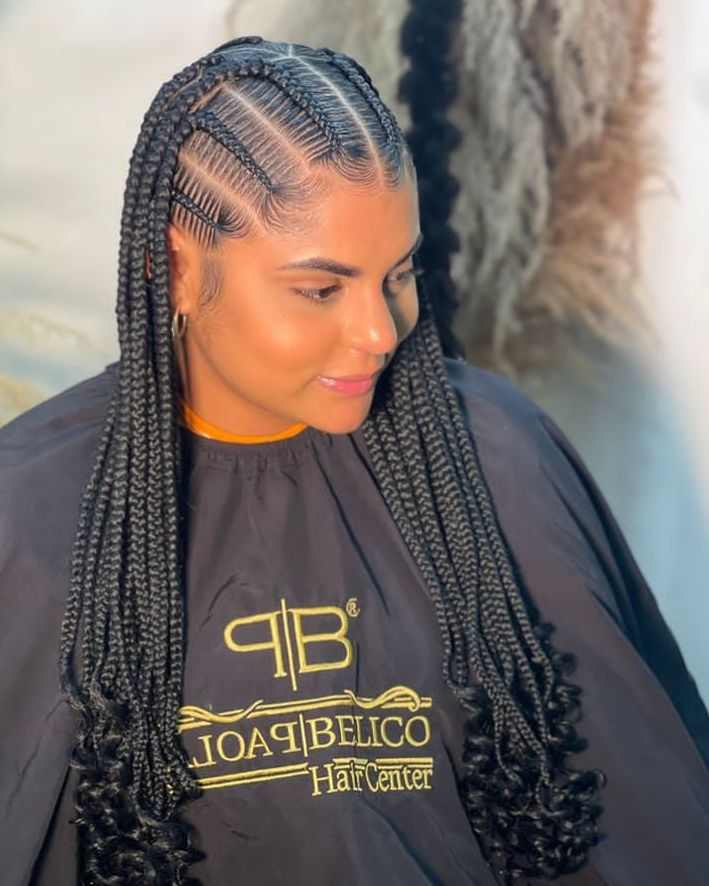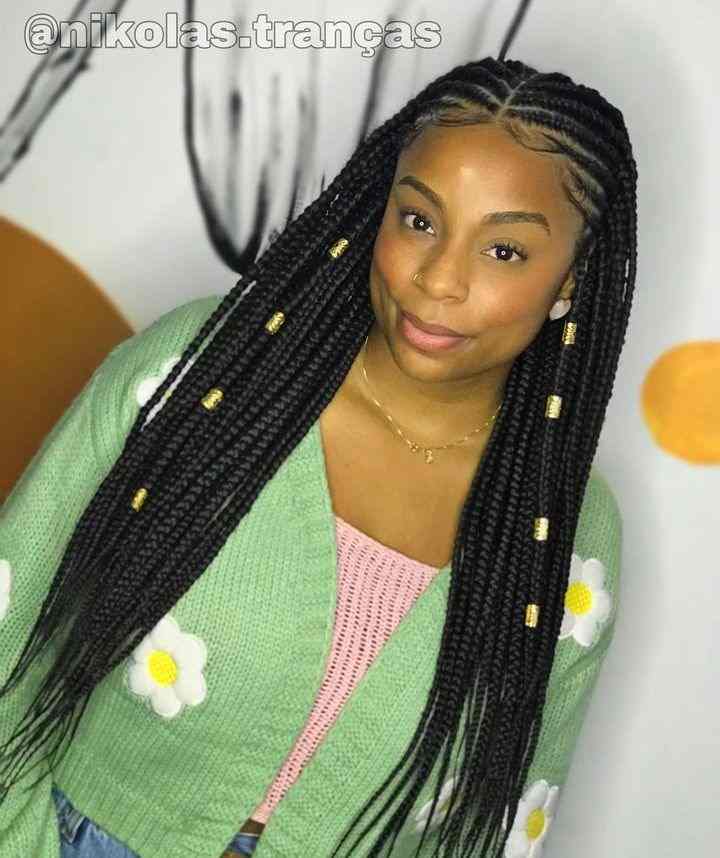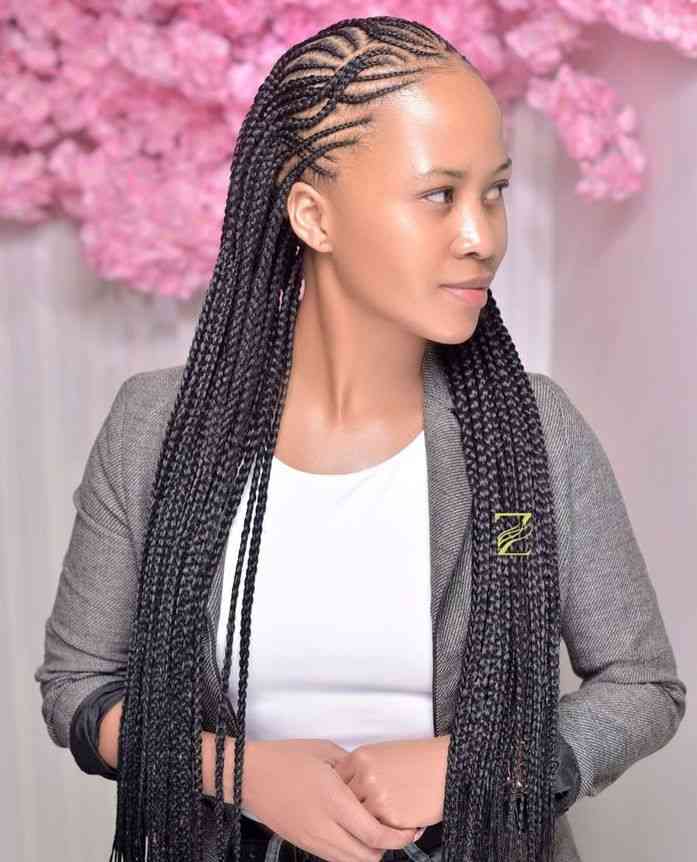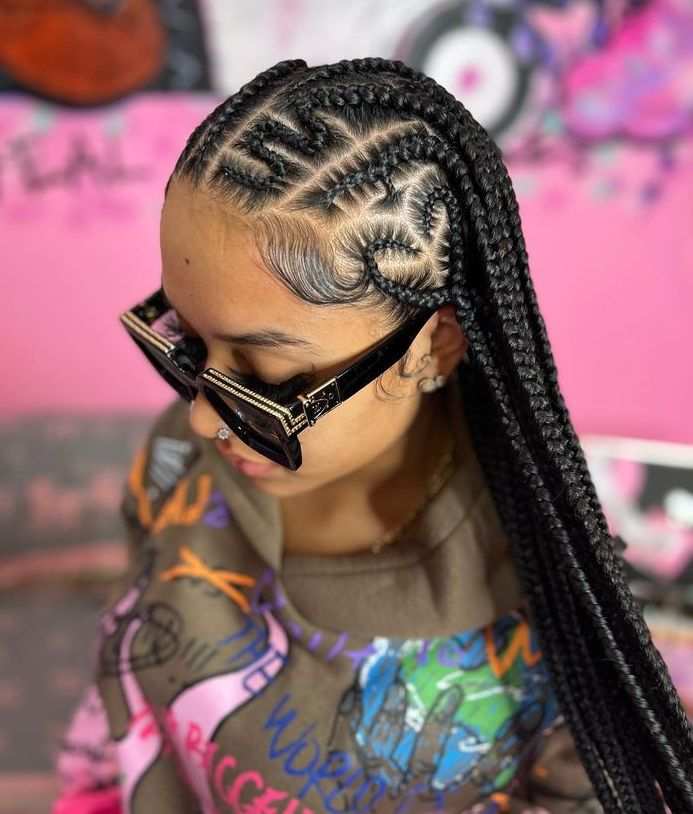 All back braid styles is among the age long braid styles. Nowadays, some cute styles such as zig-zag, criss cross, and other stylish parting are given to it. All the braids are positioned in such a way that it rests at the back. It is a comfortable and beautiful braid style.
5. Braids with Buns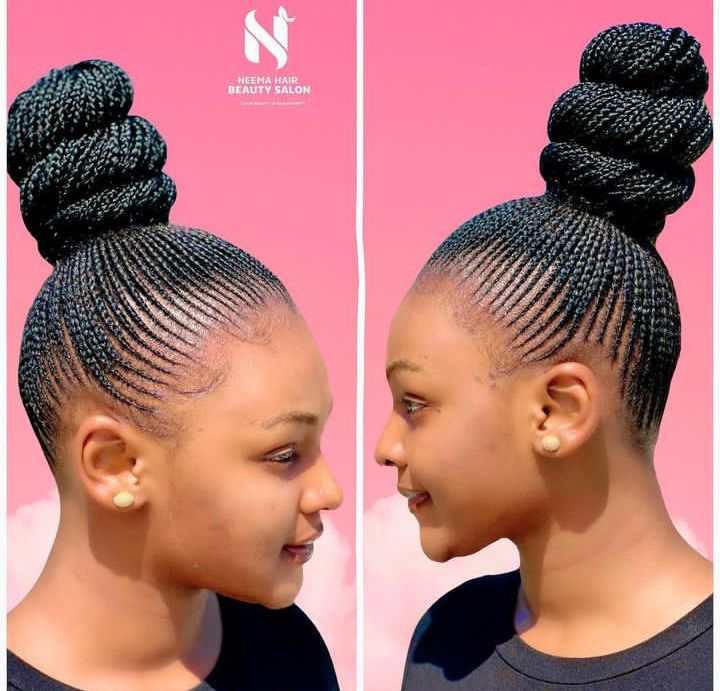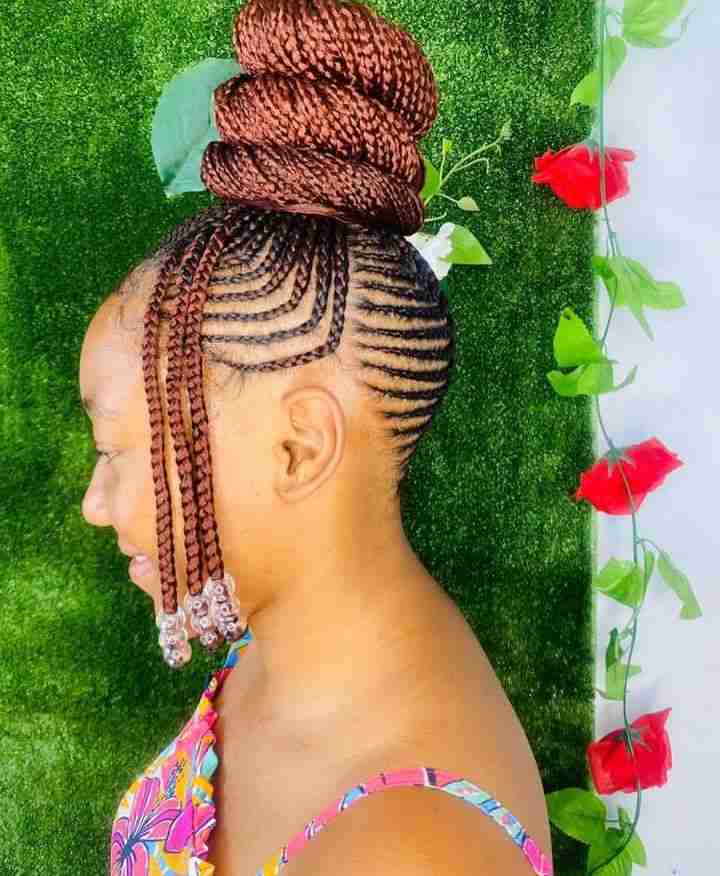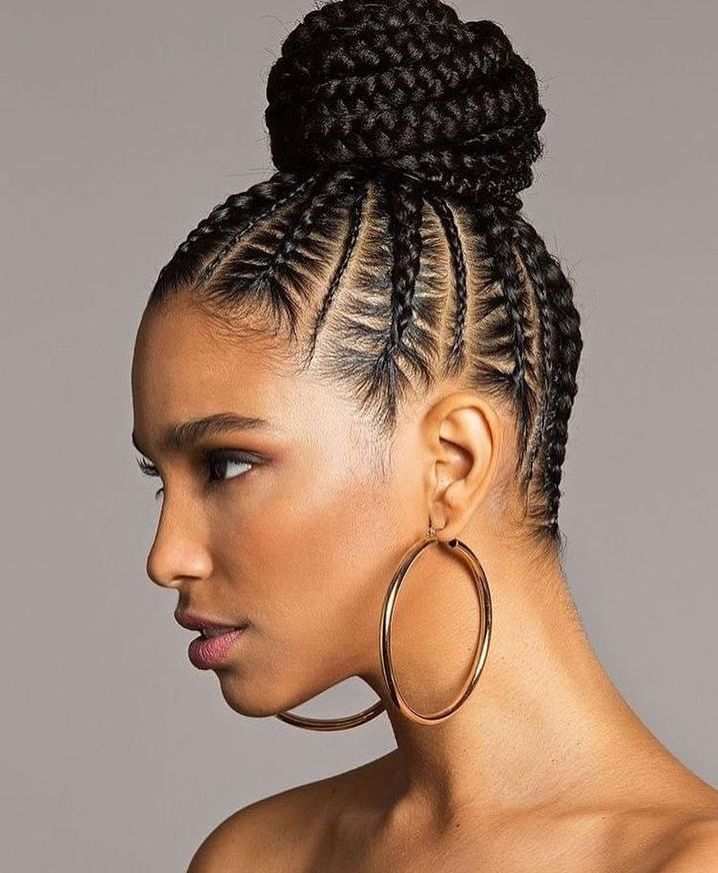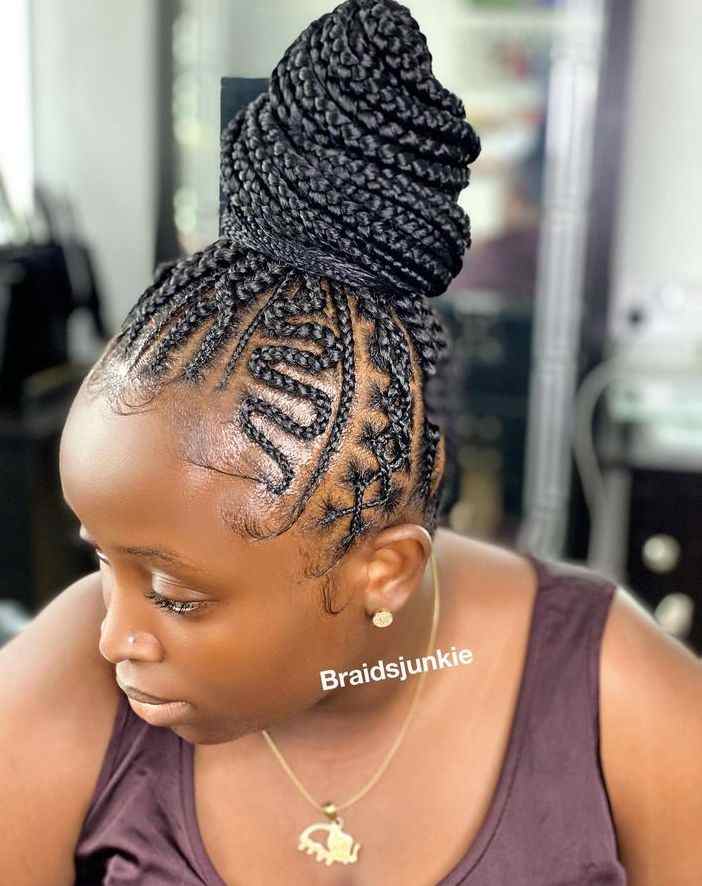 Buns are great way of wrapping the braids at the center or back of the hair. The best type of bun that will give you the maximum comfort that you desire are those wrapped at the upper part of the hair. Buns can be single, double or even triple.
6. Side Swept braid styles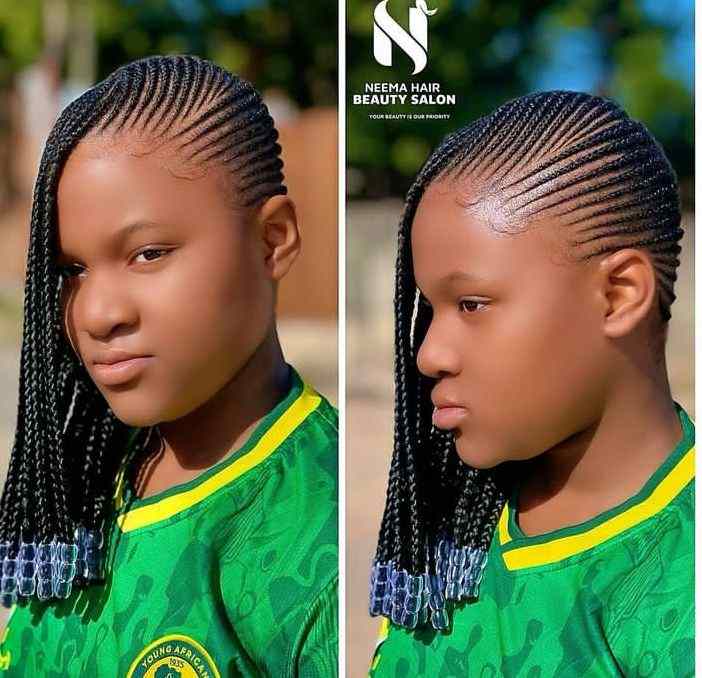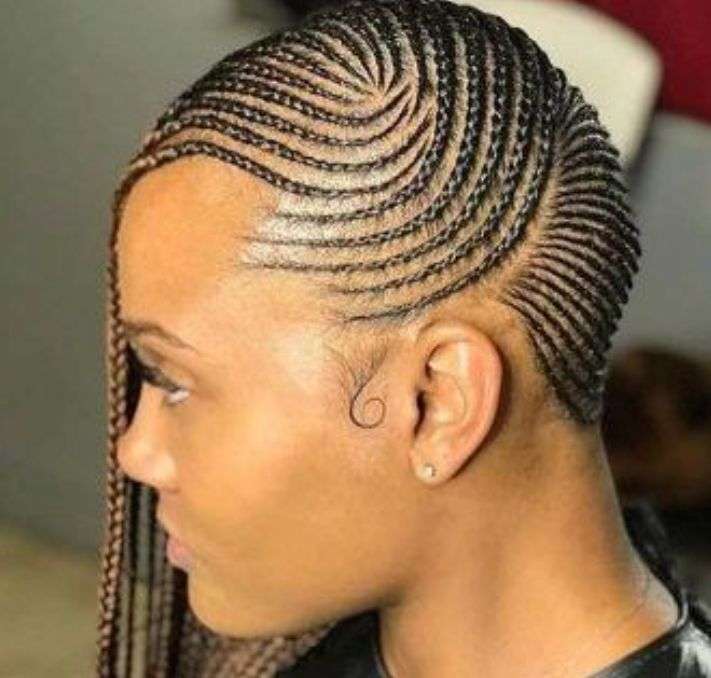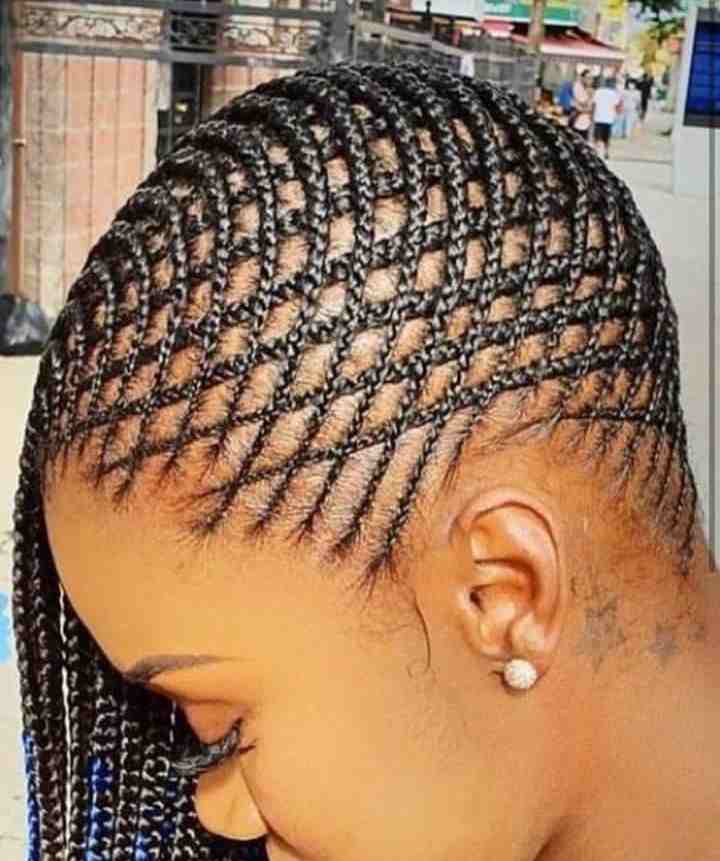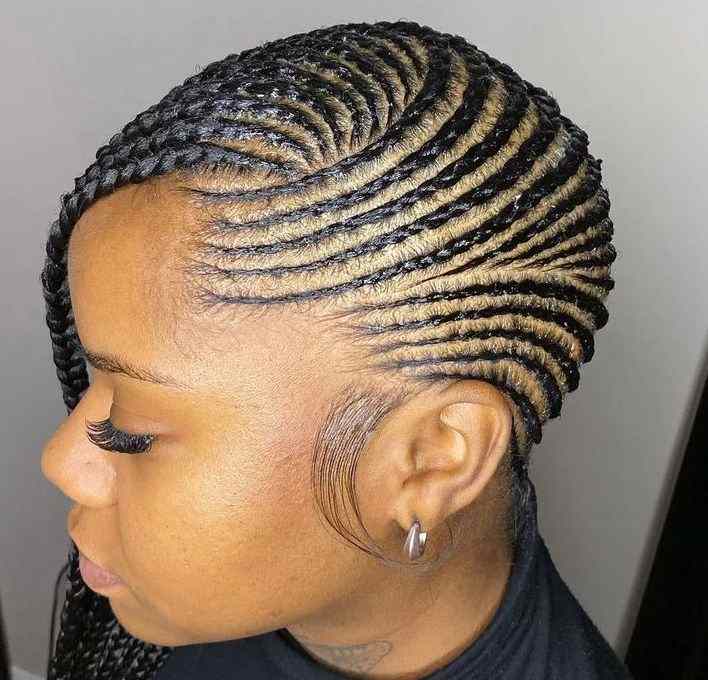 Just as the name implies, side swept braids relaxes at one side of the head. This braid style looks stylish and it among the popular Ghana braiding styles. The braids can either be long, shoulder length or short.
7. Colored Braids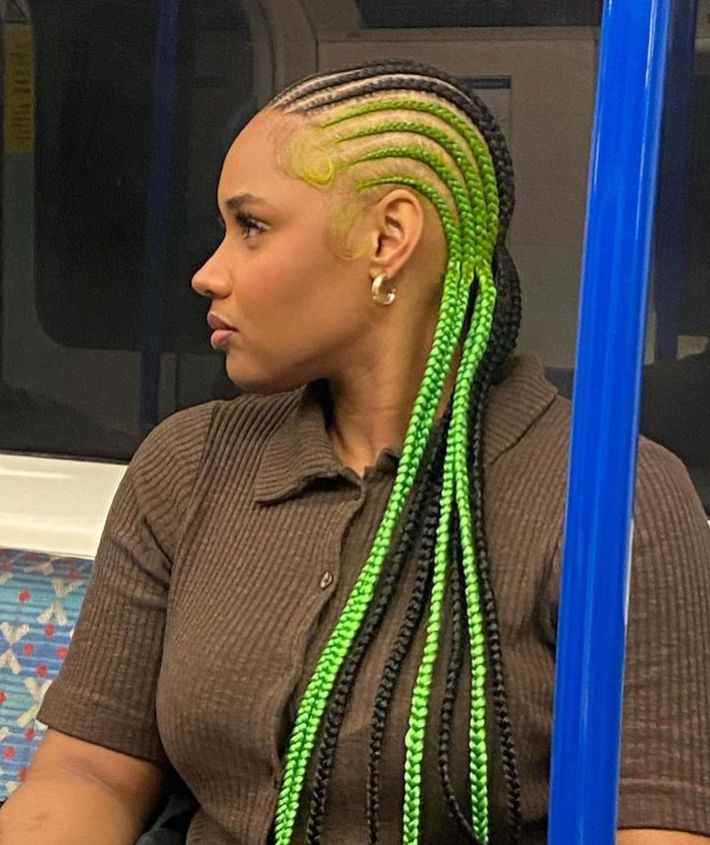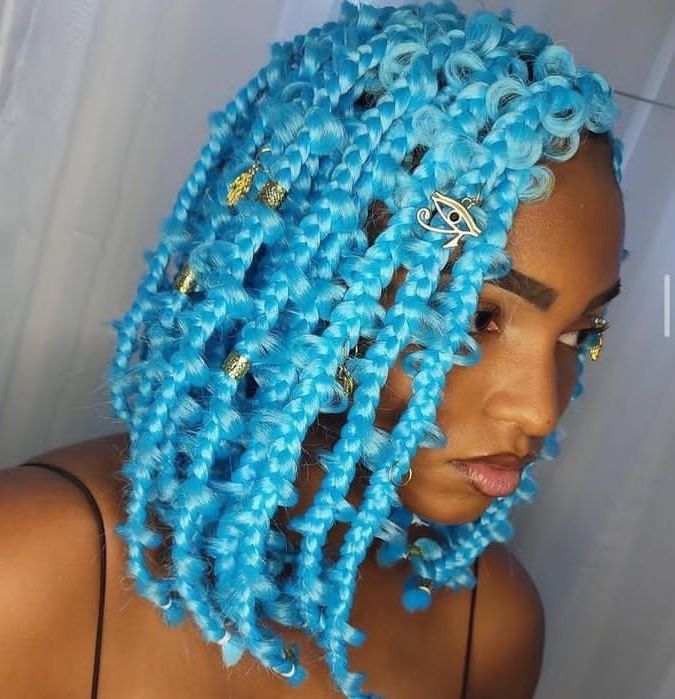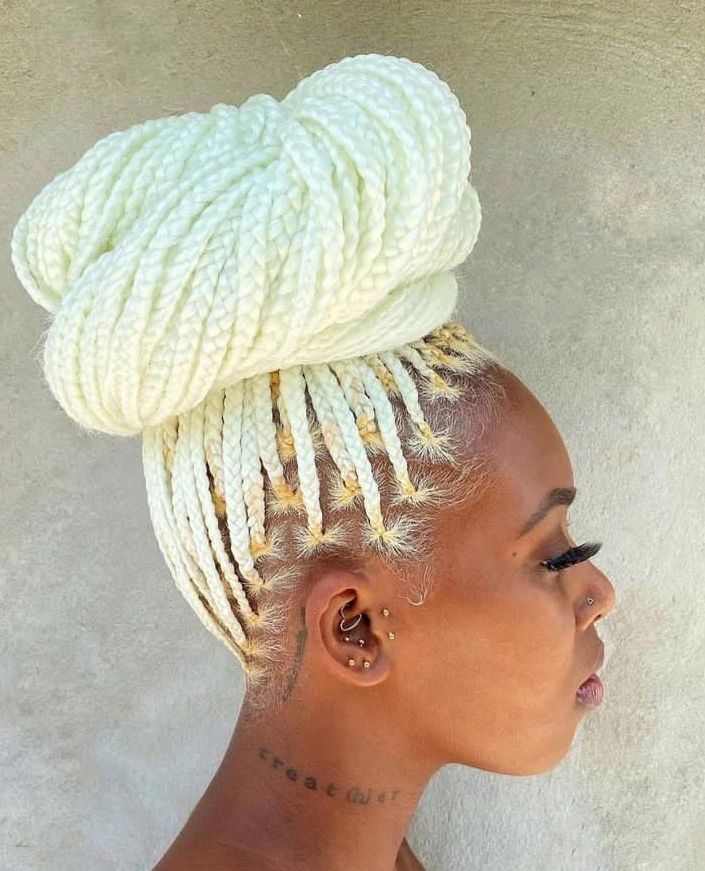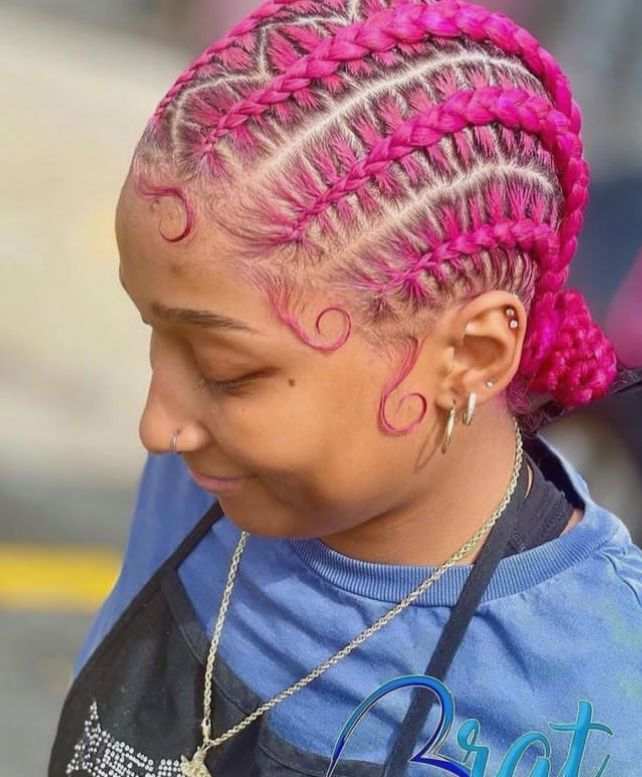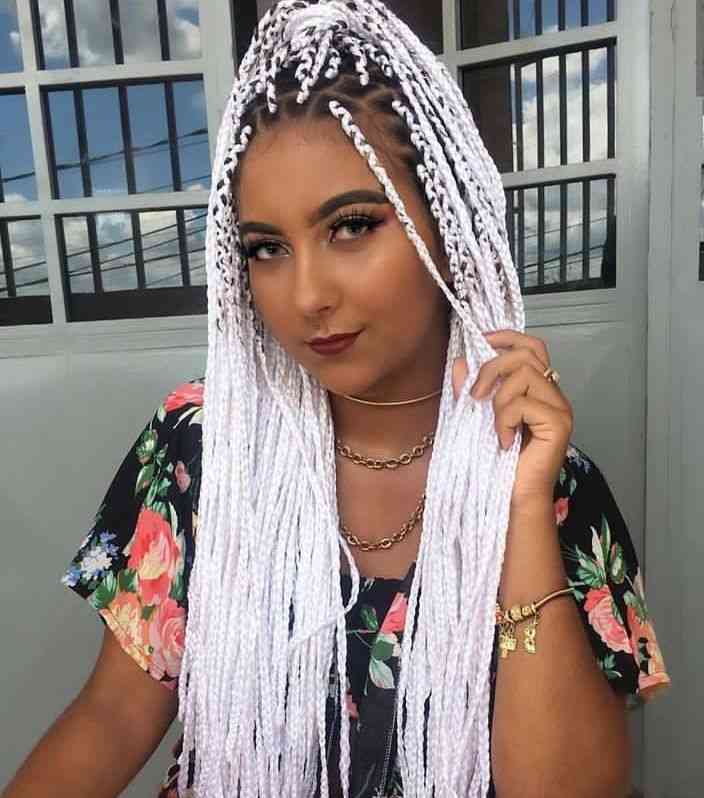 Recently, we have seen a lot of colorful braids in Vogue. Some of these braid colors include; red, blue, white, pink all braided in different styles.
8. Knotless Braids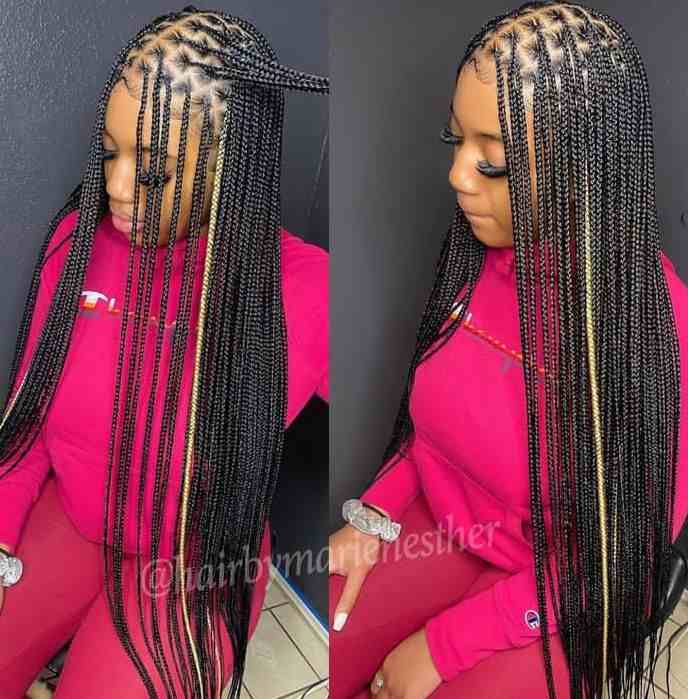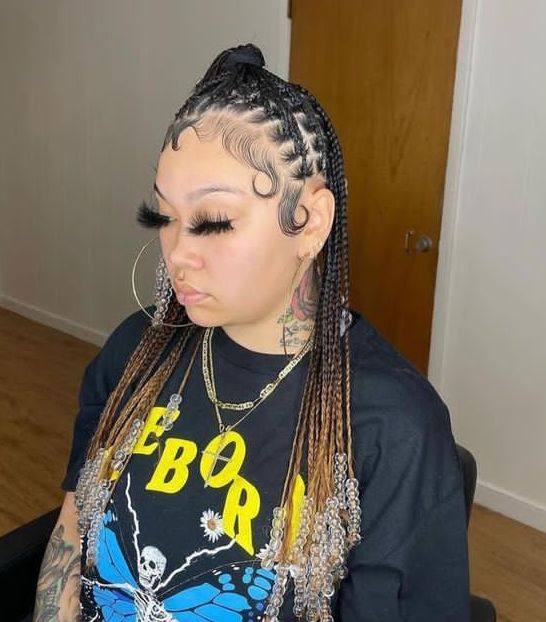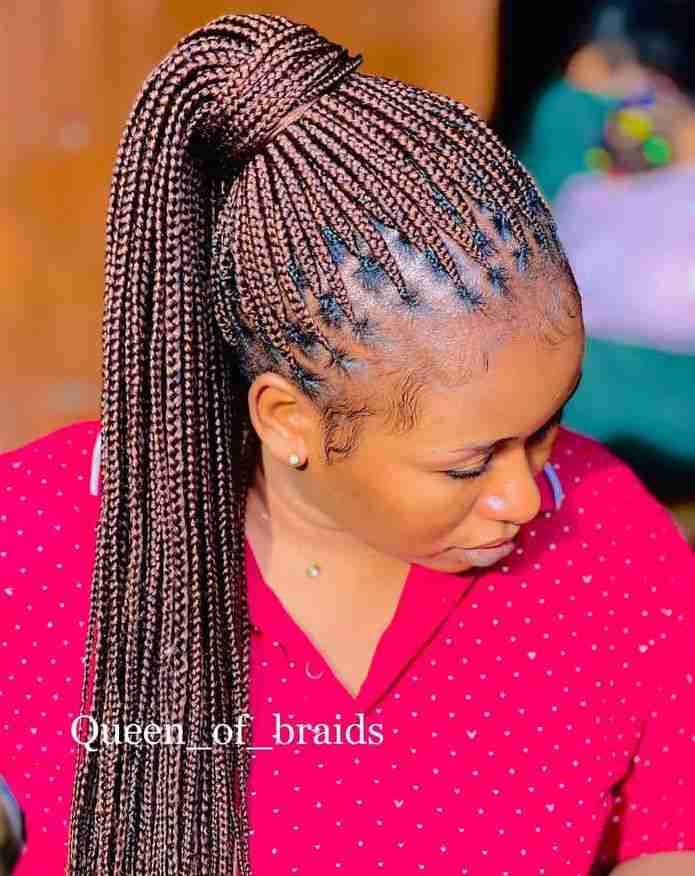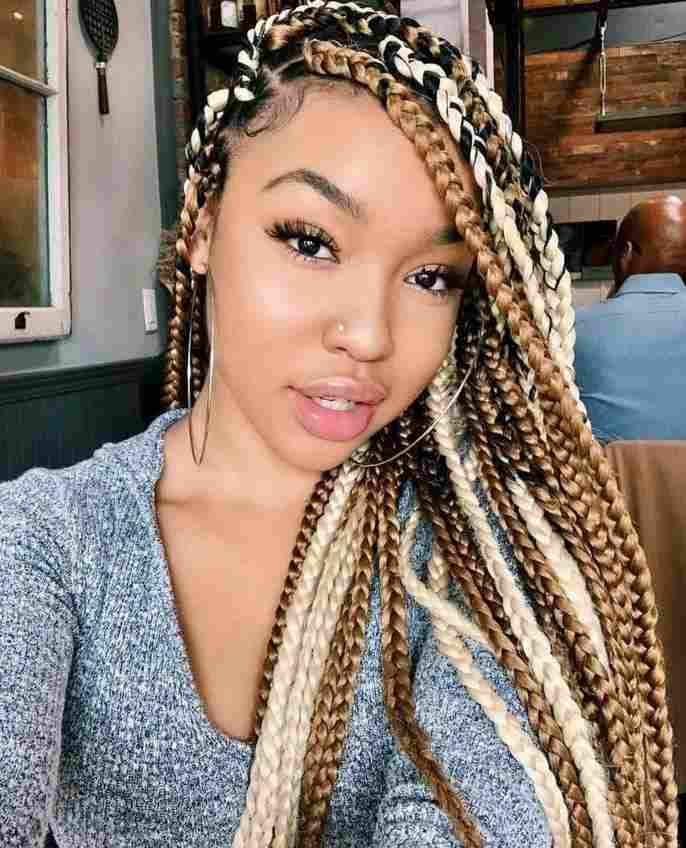 Knotless Braids are loose braids. They are among the protective braid styles. Knotless Braids looks great on well relaxed hair.
9. Half up half down braids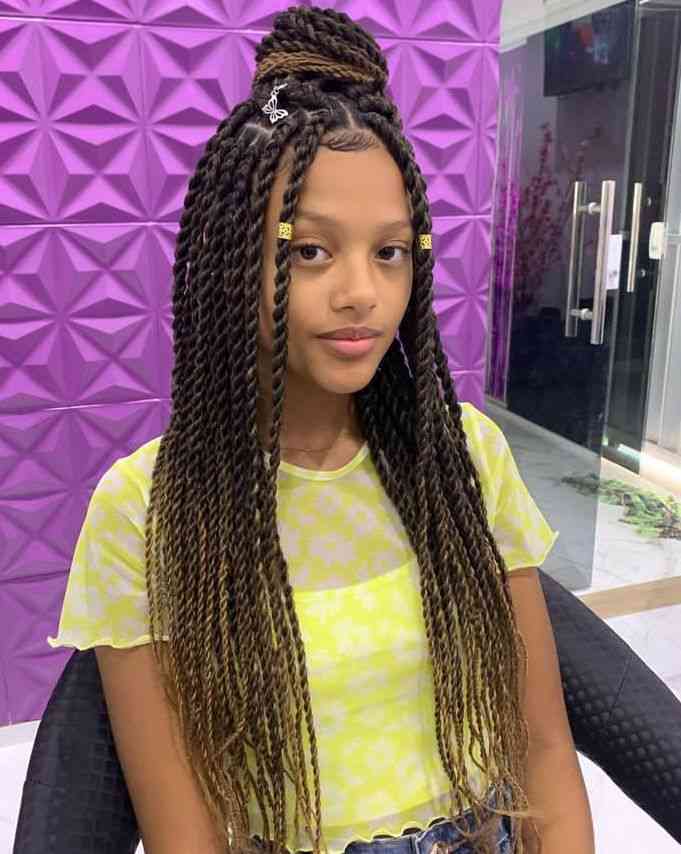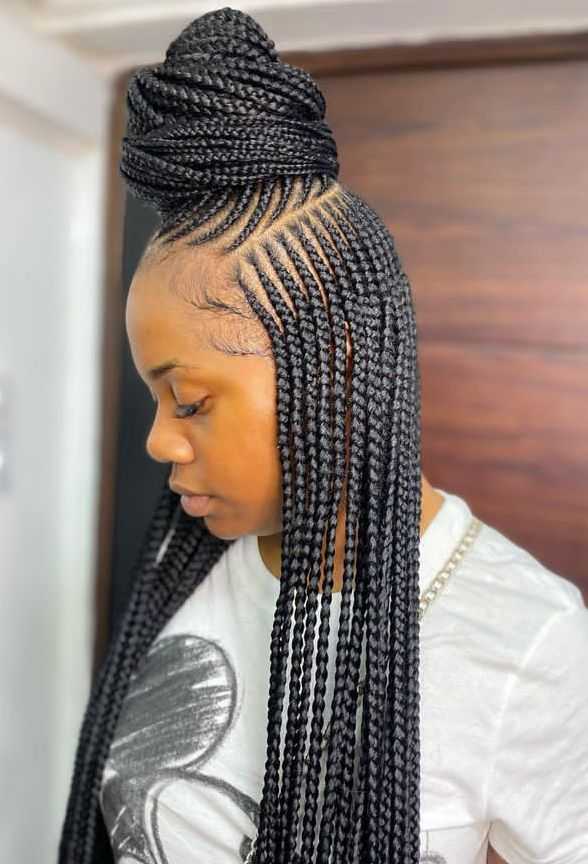 This type of braid styling looks more beautiful on long braids. The upper part of the braid is usually styled as a bun.
10. Messy goddess braids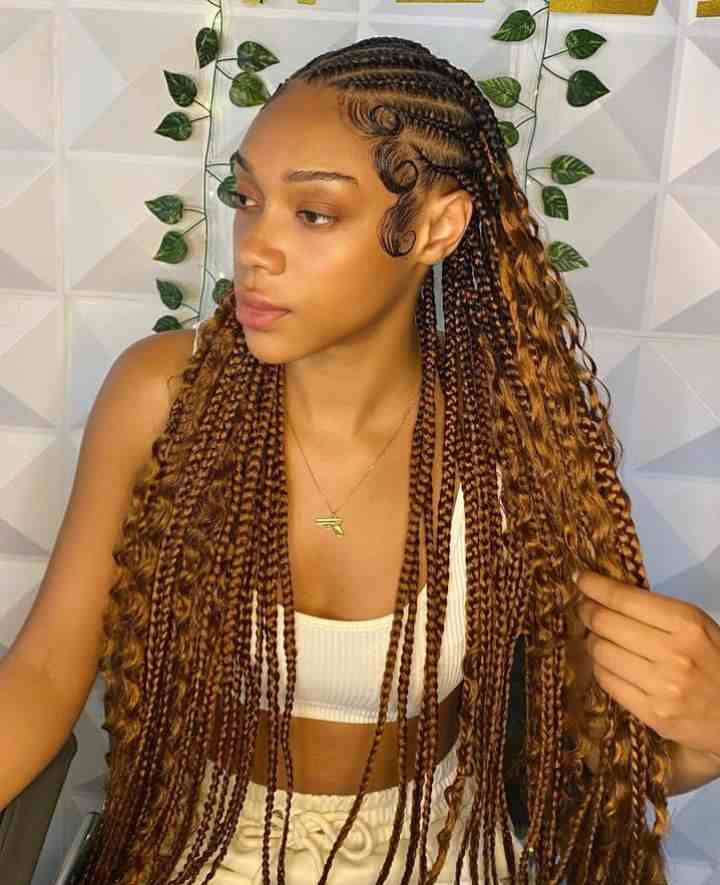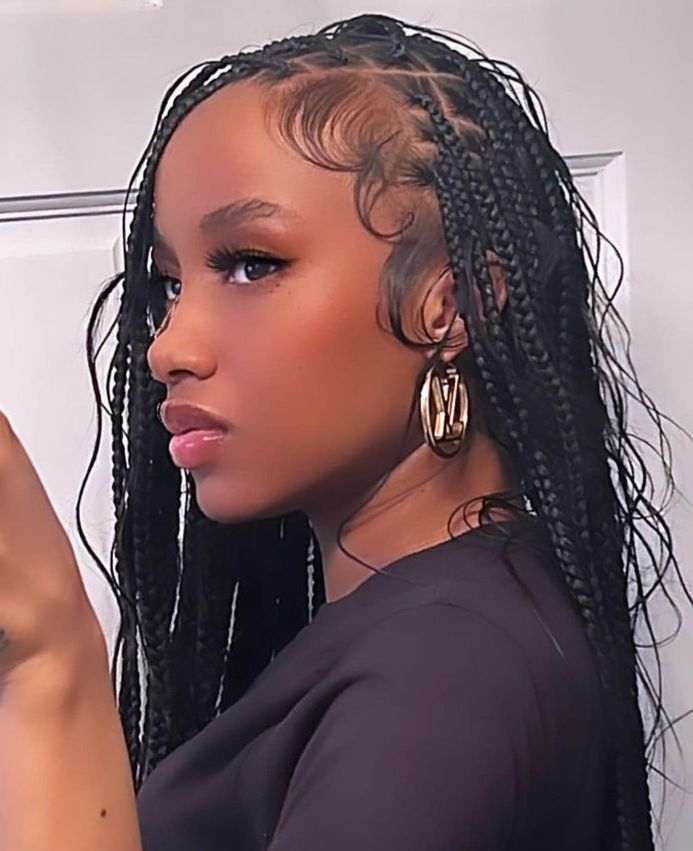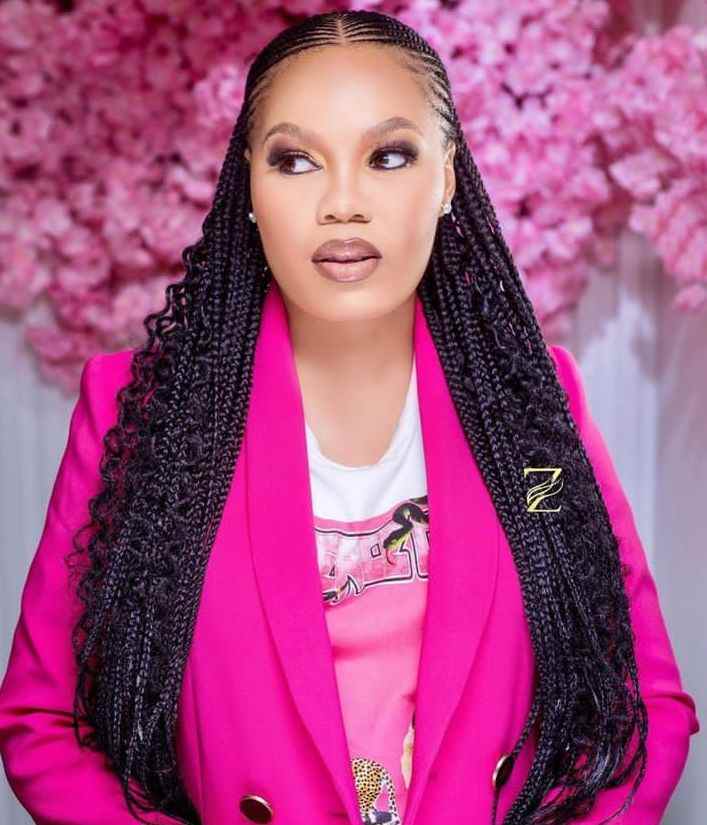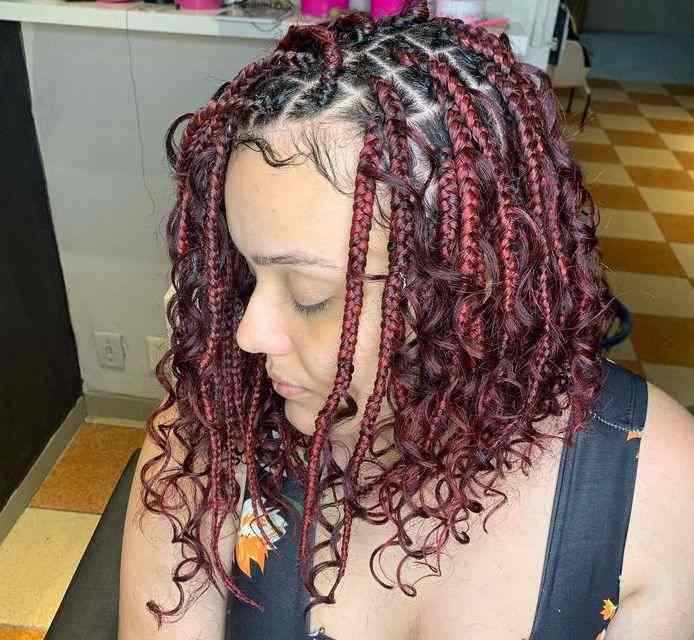 Messy goddess braids is a mixture of curly extension and braids. It gives rise to a fuller hair. It can be achieved on a long or short braid style.
Other Beautiful Braiding Styles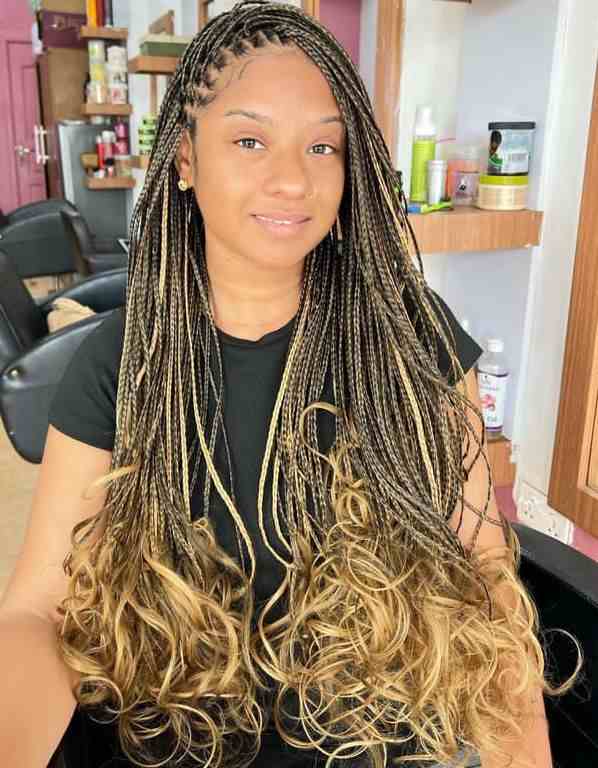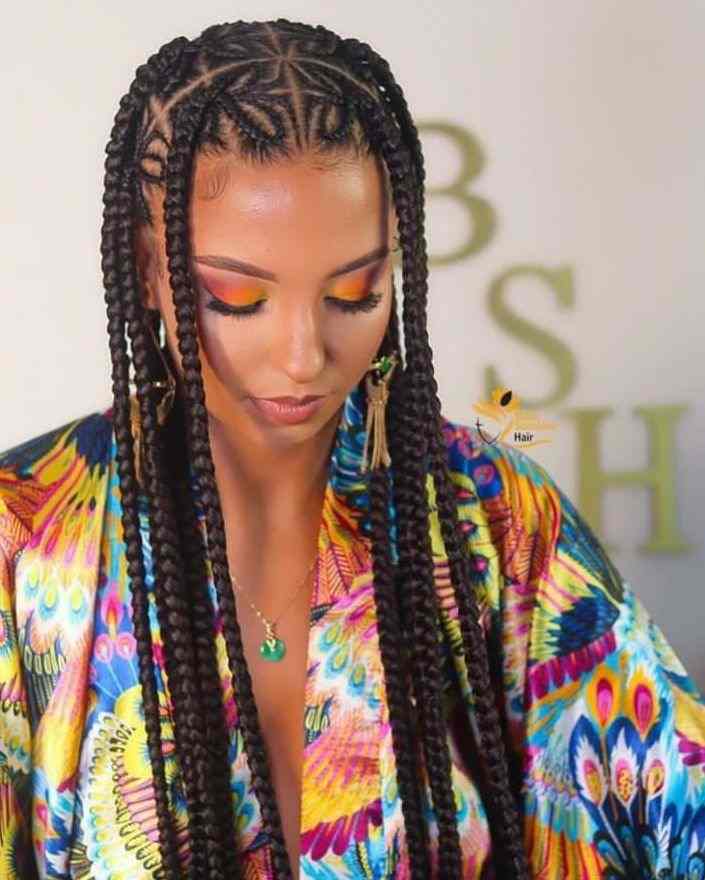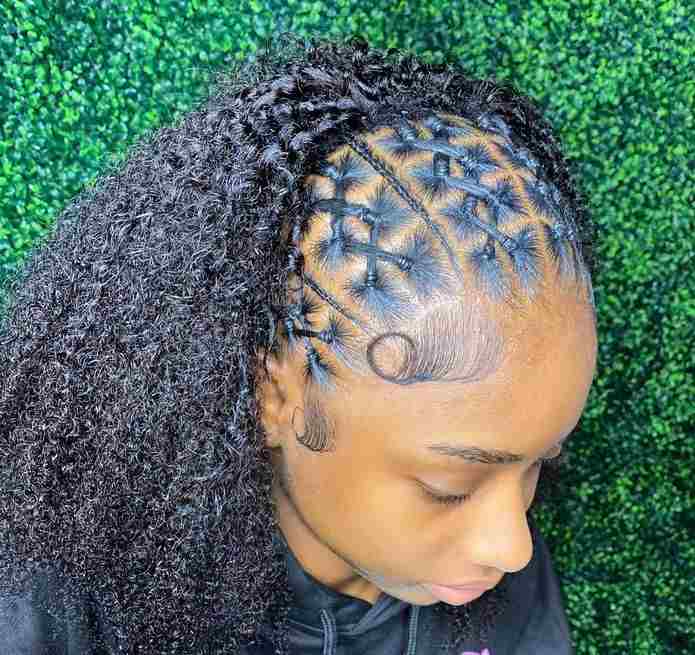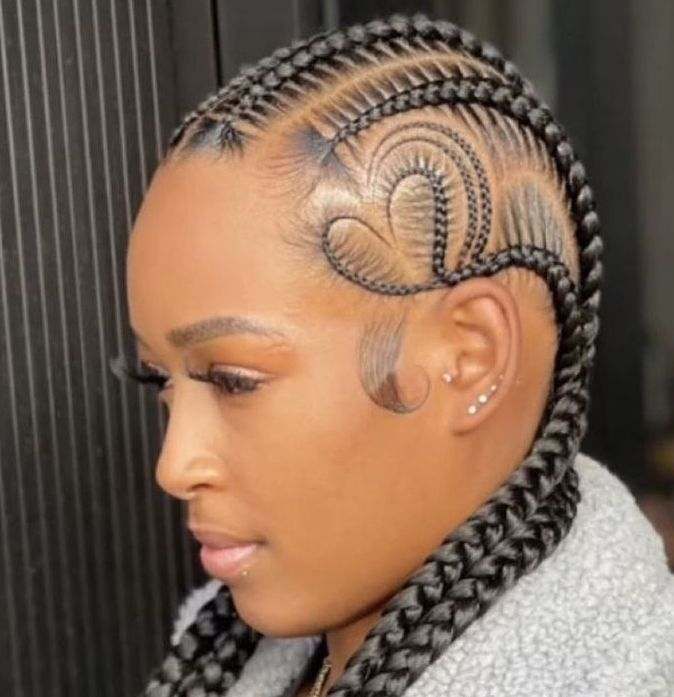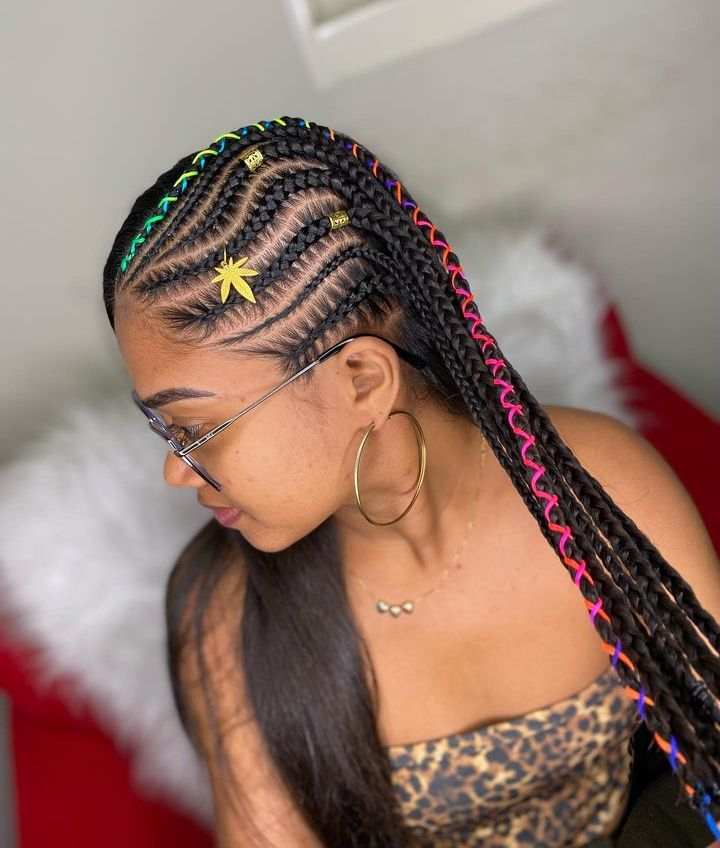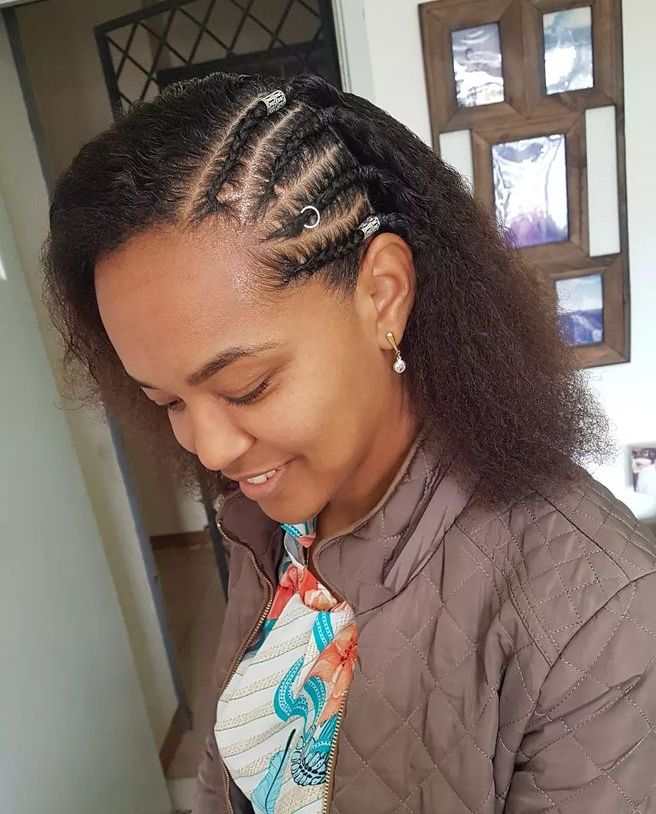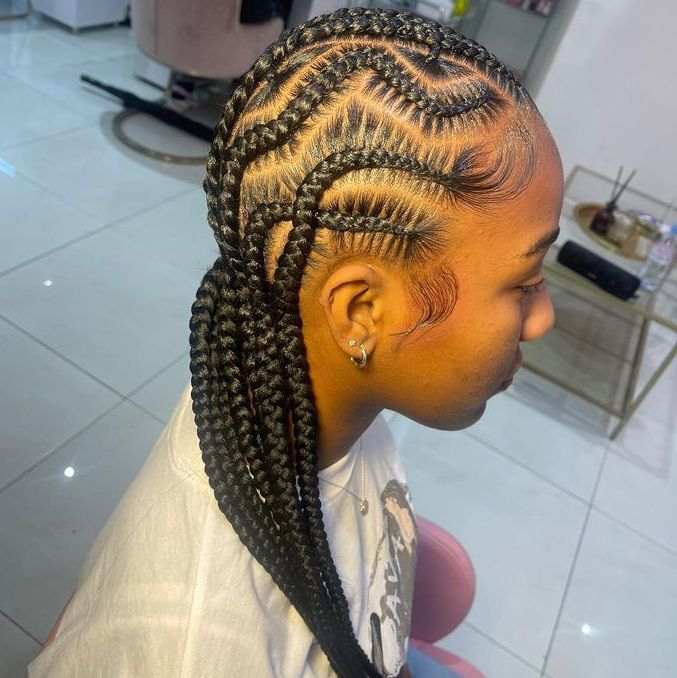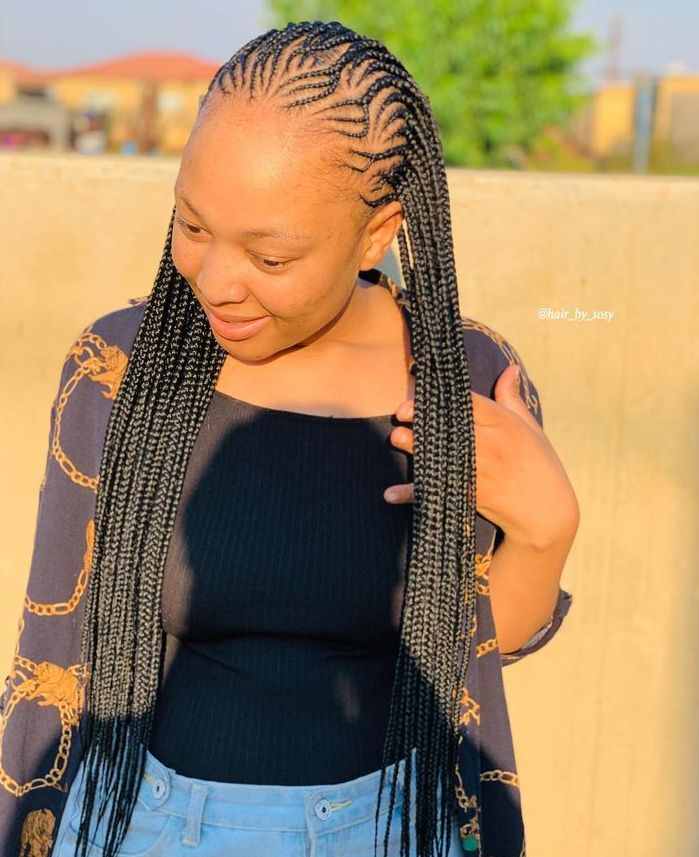 How do you see our collections of Inspiring Braid Styles for Ladies. Keep visiting because we will keep you updated!
Also See; 63 African Hair Braiding Styles Pictures
40 Latest Ghana Braids Styles for Ladies