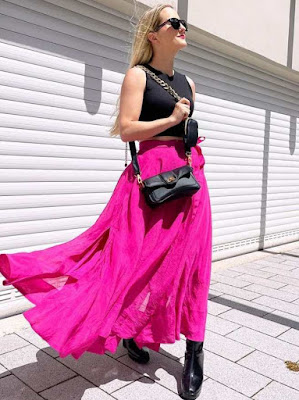 /
Verena_splinter/Instagram
Pink color is among the colors that is never found wanting in most ladies wardrobe. Pink skirt outfits are cool for every season. A perfect pink skirt and top combination styles will give you a welcoming and fantastic look. Whether you are going for a hot pink or light pink skirt, the aim is to pair it in a matching and glamorous way. If you are new to this dress style, then you need ideas on how to do it rightly. There are a lot of options that you can chose from depending on where you want to wear it to, whether it is to a casual or formal occassion, you can never go wrong with it. Try rocking this style once, check out it's look on you, I am sure you will definietly fall in love with it.
If you are new to wearing pink, then you need to take it easy, don't wear your pink skirt with so many colours, you can start with one and feel the look. Consider your accessories too as they are also part of your dressing, go for matching accessories.
Best Pink skirt and top combination styles

1. Slay the look with a black top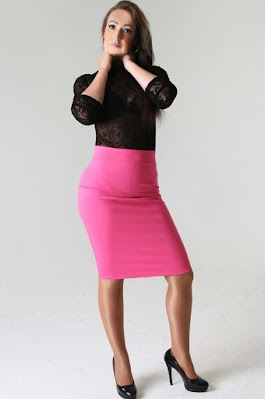 Gabbi_music/Instagram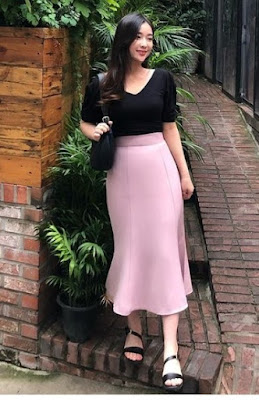 Min.ply/Instagram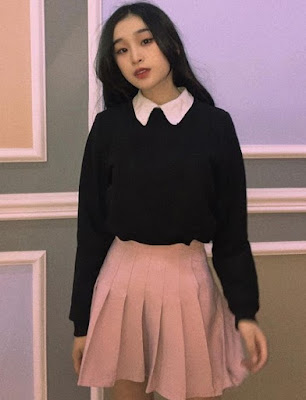 Nomvna_/Instagram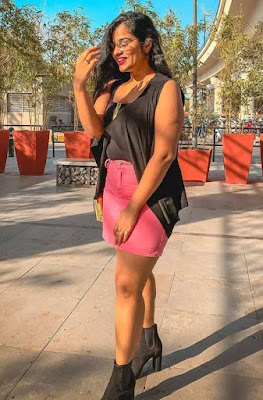 _happyswag/Instagram
Whether you are wearing a hot pin or light pink skirt, a black top will make a bold statement on it. To make it look more classy, you can make your acessories to also be in black color. This outfit can be worn as both a casual and formal outfit.
2. Put on a white top for that flashy and fantastic look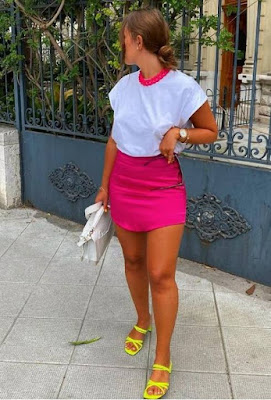 Ilonaglic/Instagram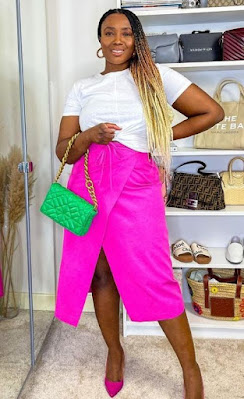 Larastylecloset/Instagram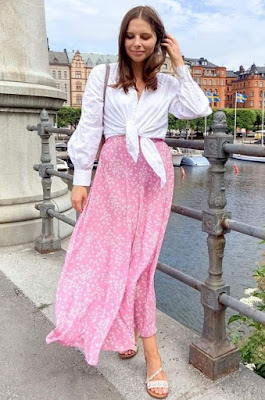 Angelicacloset/Instagram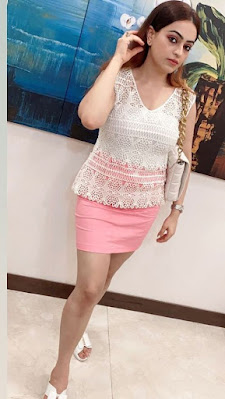 Fashionfirst_ankita/Instagram
Pink and white color combination looks cute. If you want to put on fuschia pink skirt, pair it with pure white top. For a light pink skirt, you can go for a cream white for a cool look. Your accessories can either be in white or you can equally chose other matching colors.
3. Put on that feminine look with all pink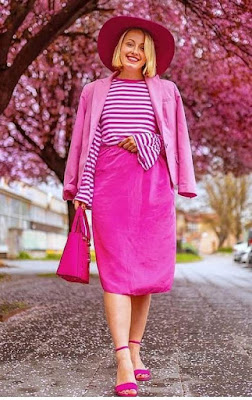 Stylemon.blog/Instagram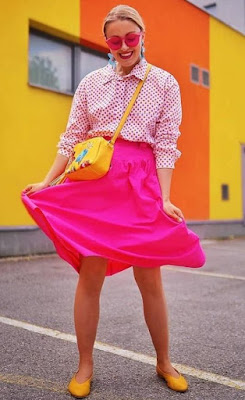 Stylemon.blog/Instagram
You want to get that complete feminine look? Then, try putting on all pink. You can put it on from your head to toe as pink or have your skirt and blouse as pink and then, chose other cool colors for your accessories.
4. Blue jean jacket and pink skirt is for parties and outings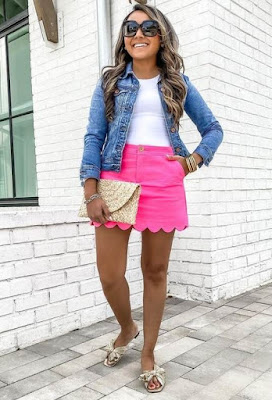 Honeysweetpetite/Instagram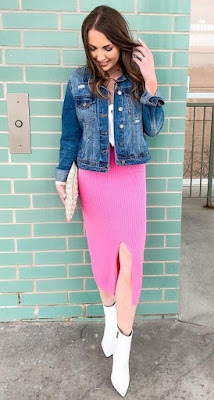 Gucciandglam/Instagram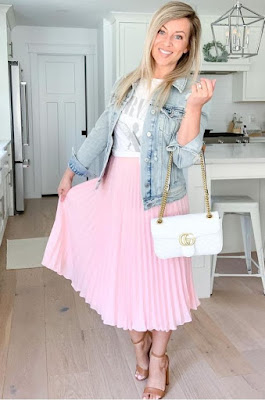 Valerie.in.maine/Instagram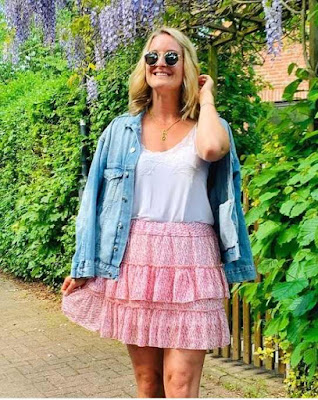 Kathys_lookbook/Instagram
Get that hot chic look by wearing your pink skirt with a blue jacket. Skye blue jean jacket is widely patronized by most ladies. Putting on a white camisole is not a bad idea. Whether you are wearing a hot pink or light pink skirt, you will definietly enjoy the look.
5. You can color block with your pink skirt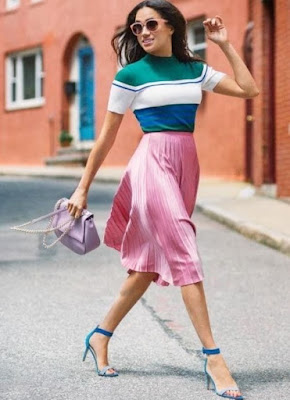 0_0_0-/Instagram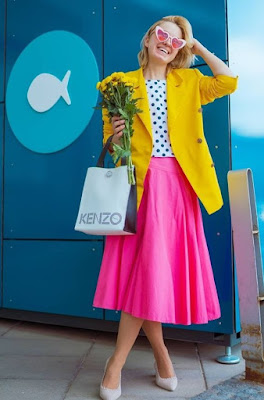 Stylemon.blog/Instagram
Are you a fan of color blocking? Then, you can do this with your pink skirt. Just pick your favourite or complementary colors for a glamorous look.
6. Pastel shades tops looks cool on pink skirts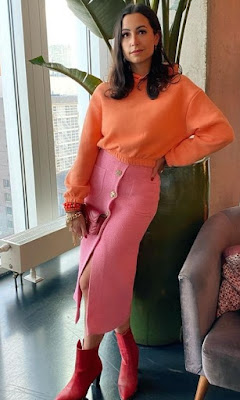 Charly.teixeira/Instagram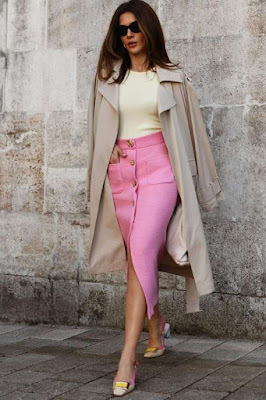 Fusunlindner/Instagram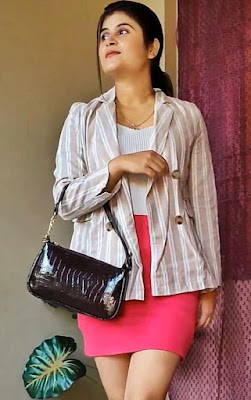 Itaarshivangi/Instagram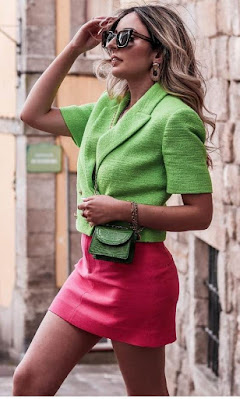 Andreiaffoliveira/Instagram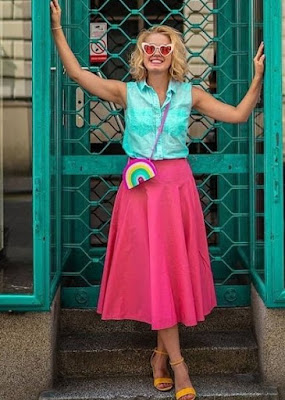 Stylemon. blog/Instagram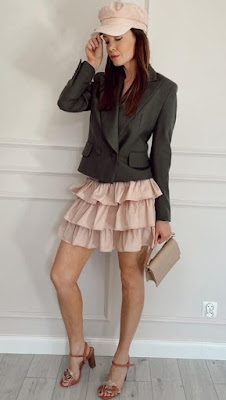 Mme_catherina/Instagram
There are various hues of pastel color tops that you can select from, also match it with the right shade of pink skirt. You can go with pastel or light pink skirt or hot pink. So cool as a summer outfit.
Also See; Best Monday Work Outfit Ideas