Yerimene Abraham Saibakumo (Yerins) is among the BBNaija Season Shine ya eye housemates. He hails from Bayelsa state in South South part of Nigeria. He is currently 27 years old and the first child of his parents. Yerins is an intelligent and multi talented guy.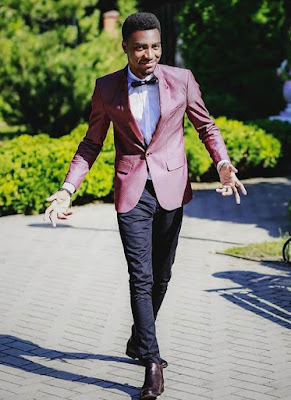 Education and Career
Yerins studied at the Sumy Medical University in Ukraine where he graduated as a medical doctor. Yerins Abraham curiosity and versatile nature made him to gain expertise experiences in other fields such as modelling, photography, videography, digital animation, fashion, music and others. Yerins develops apps for companies and has participated in organizing various beauty and modelling pageants during his study period in Ukraine. For example, he was among the organizers of Miss Ukraine Africa pageant, African Music concerts, Indigozz African fashion show all in Ukraine.
How does Yerins sees himself?
For Yerins, he is a perfectionist, a creative genius, lover of art and poetic rap music. He sees himself as a renaissance man who isn't confined to one profession or career. For him, he is a polymath and an indigo child. He said he is fun loving, a creative and curious person.
Hobbies
Yerins enjoys drawing, playing chess, listening to and making music. He has future plans of writing a medical book.
Highest point in his life
The highest point in Yerins life was when he graduated from Ukraine university and reunited with his family after 9 years.
Relationship
Yerins is currently single.
Also Read; BBNaija: Boma Akpore; Biography, Age, State of Origin, Education and Career, Relationship
BBNaija; Sunday Ikechukwu Cross, Biography, Age, State of Origin, Education and Career, Relationship