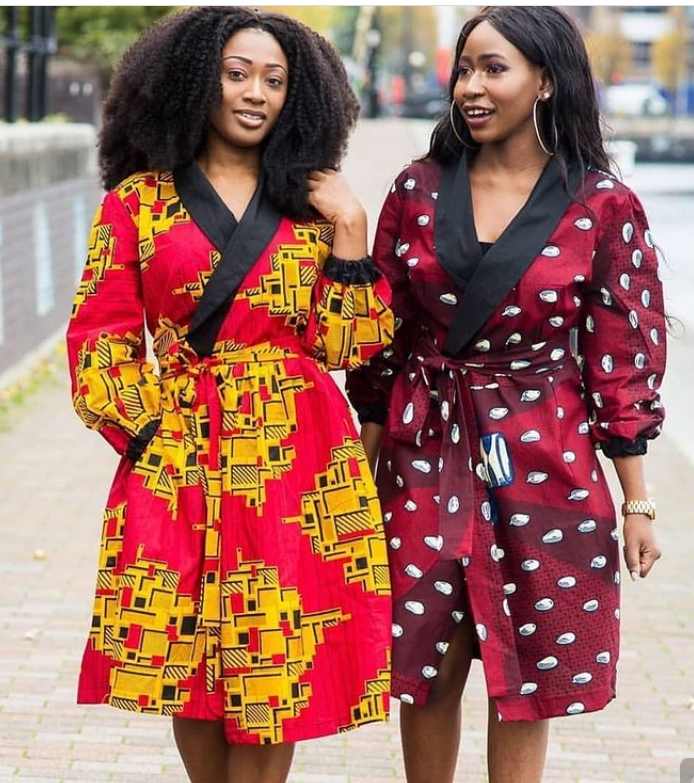 Shakarafab/Instagram
Ankara Wrap  styles is among the styles that never stops trending for fashionable ladies. It comes in various styles as well as designs too. Ankara wrap dress is a multipurpose wear in the sense that you can wear it as a traditional outfit, for casual and official purposes. African ladies have a great love for wrap dresses and that's why their wardrobe will never be complete without it.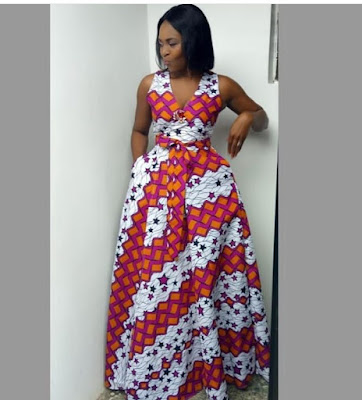 Are you still wondering what a wrap dress is? Well, a wrap dress have two sides that can be joined together by tying a rope attached to it round the waist thereby creating an upper front closure that is V-shaped. Don't be afraid of what to wear inside a wrap dress because fashion designers have it in such a way that it won't reveal much. For your comfort, you can put on a camisole inside and don't forget to tie the rope properly so as not to be embarrased by breeze. They come in various length from maxi, long gowns, short gowns, as a separate top or even with a matching skirt and blouse or trousers. It is convertible and therefore, you can style it anyhow you like.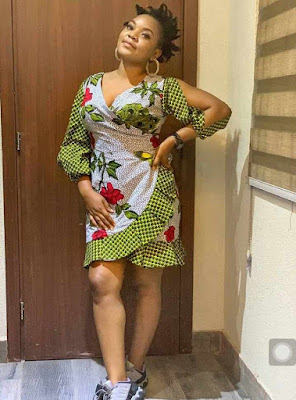 E1clothingsng/Instagram
Here, you will find a great and stunning collections of Ankara wrap dresses that you will love. We have collections of Maxi wrap dresses, short flared gown wrap dresses, straight cut wrap dresses, Ankara wrap tops with skirts or blouse. Choose the right Ankara print or fabrics to enjoy this style.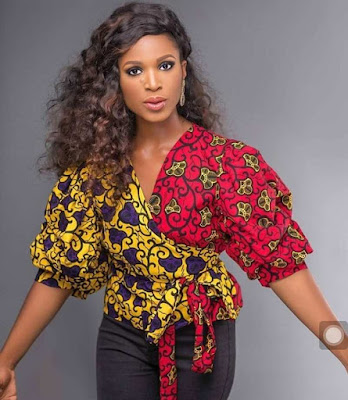 Mariagoldfabricsandmore/Instagram
We also have beautiful designs of Ankara Wrap tops which you can wear with skirts or trousers. These Styles can be off shoulder, puff sleeve or made with other designs in such a way that it is simple and comfortable to wear.

Best Ankara Wrap Dress Styles 2021

1. Short Flare Ankara Wrap Gowns
This type of wrapped gown styles makes ladies to look like a boss chick. One of the things I like about this style is that it gives you a comfortable feeling, by granting you easy movement. It can also be worn as an office wear. This style mostly comes in prints, although they can be plain sometimes. Choose a beautiful Ankara fabric design for this style.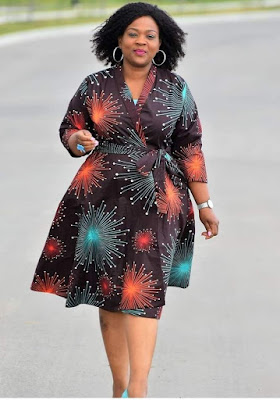 Estericollections/Instagram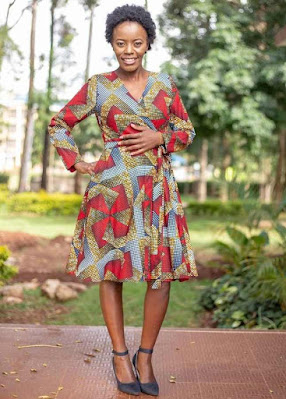 Emmaskitengecollections/Instagram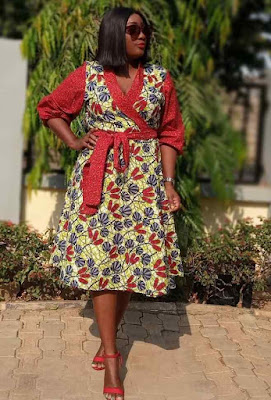 Clo_designs/Instagram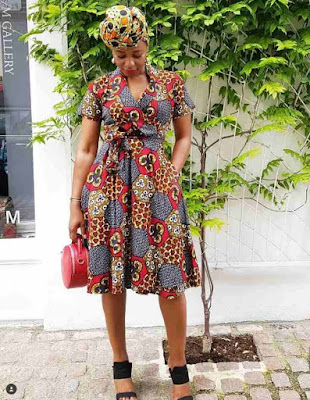 Gaylengozee/Instagram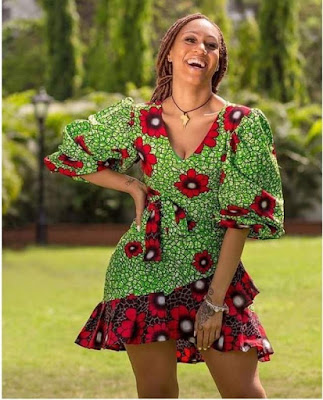 Ankara_inspiration/Instagram
2. Maxi Wrap Gown Dress Styles
If you are looking for a gown style that is still long and beautiful, then give this style a try.  Wrap maxi gown styles gives you a bold statement. Most of them have a side or center split. They can a funnel sleeve, puff sleeve, sleeveless or flare sleeve. We have observed that most ladies prefer this style having a v-neck and off shoulder although round can also be seen. Side pockets gives this style a great look too.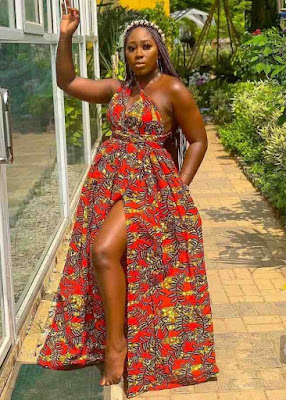 Zikorahafrica/mhisoby/Instagram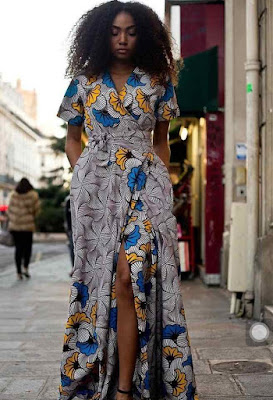 Fabricstudiobyjay/Instagram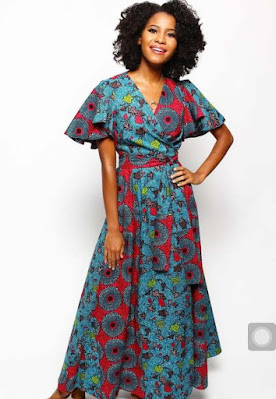 Suakokobetty/Instagram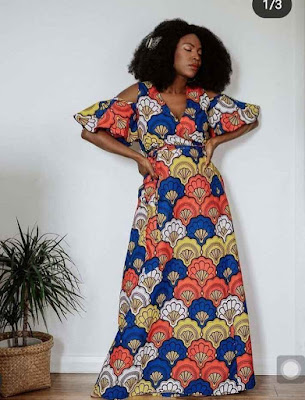 Issik_house_of_fashion_ltd/Instagram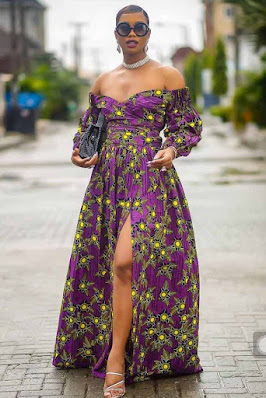 Nikikkayclothing/Instagram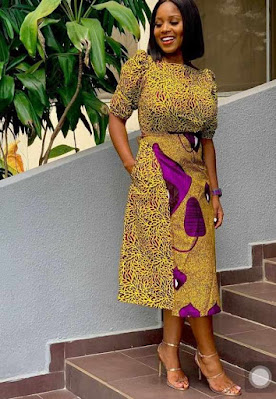 Bebe.o.styles/Instagram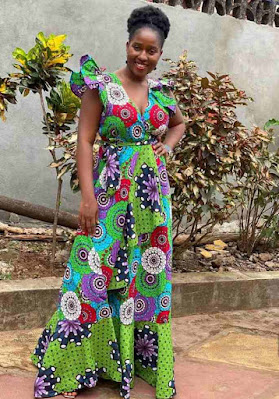 Monajclothing/Instagram
3. Straight cut short Ankara Wrap Dress Styles
Are you a lover of straight cut? Don't worry you will be able to get suitable Styles from wrap dress. This style looks simple and also makes you looks smart. It can be worn as both an office or a casual wear.   

Naivy.ng/Instagram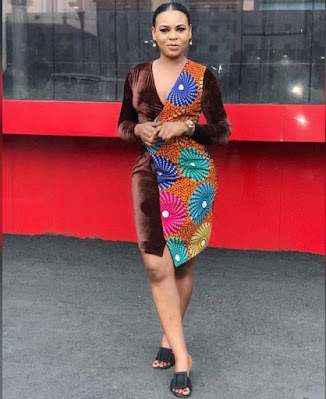 Springstitches/Instagram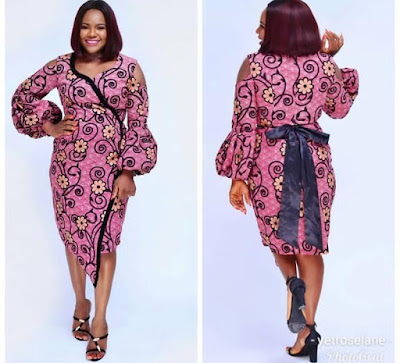 Yetroselane/Instagram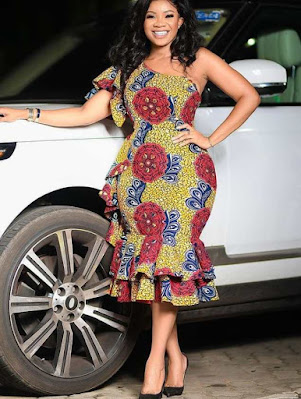 Serwaaamihere/Instagram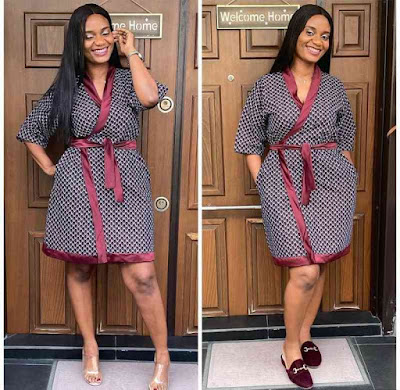 Casualsbyjasmine/Instagram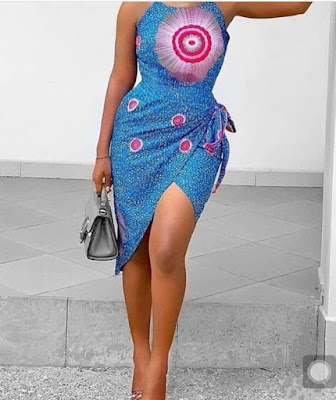 Sprng_brk/Instagram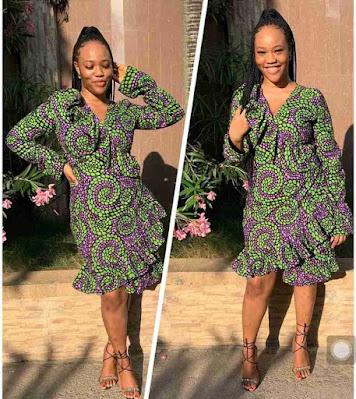 Brennbyren/Instagram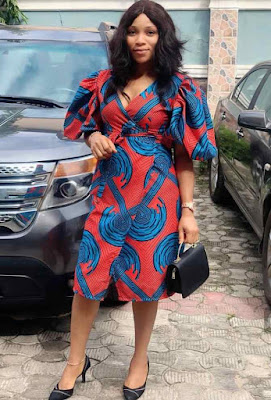 Jellathetailor/Instagram
4. Long Straight Cut Gown Wrap Dress Styles
So comfortable and fitting. This gown style will gives you that feminine look that you desire. This is to show you the versatility of this style.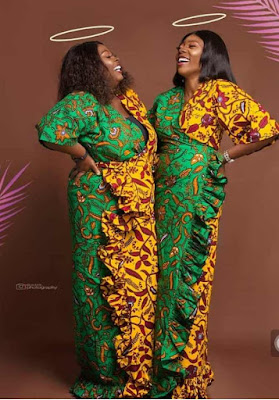 Officiallolo1/Instagram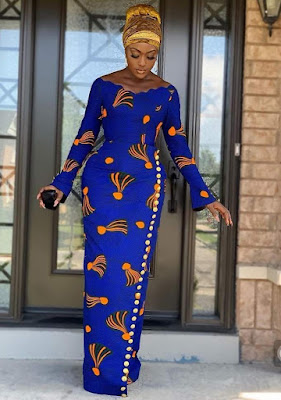 Lindaosifo/Instagram
5. Wrap top Styles with Trousers
You can slay with Ankara wrap top styles with a jean trousers, plain trousers or even a matching Ankara trousers. This style makes you to look unique and stand out from the crowd. Suitable as a casual, party outfit and for other occasions.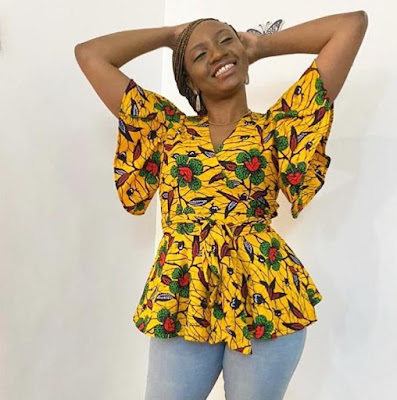 Casualsbyjasmine/Instagram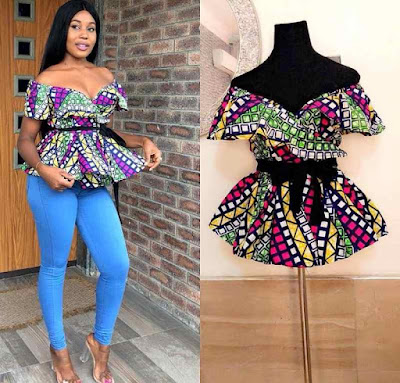 Borah_george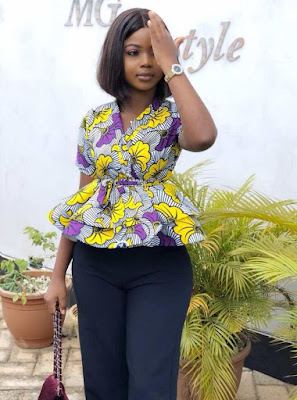 Komeh_swish/Instagram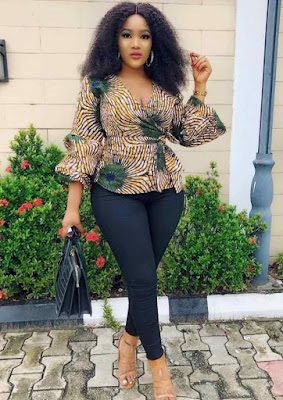 Fashionafricana/Instagram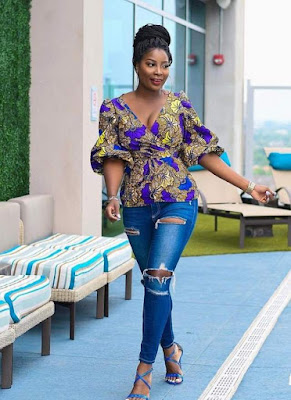 Msedivine/Instagram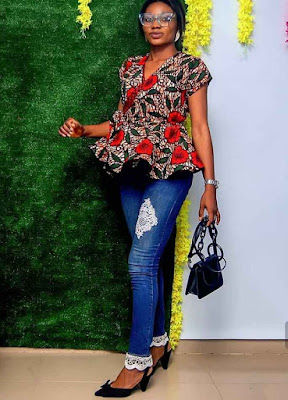 Fashionafricana/Instagram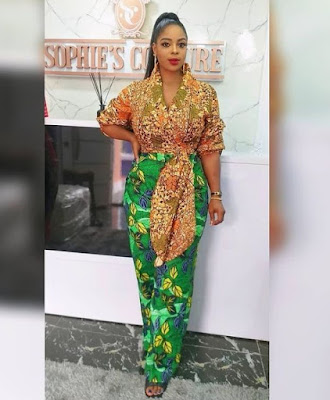 Sophies_couture/Instagram
6. Wrap Ankara Tops with Skirts
This style can be worn as an office wear. Just like the wrap top and trousers, you can use a plain skirt or still use an Ankara skirt for the top. There are also wrap Ankara skirts which you can use other tops to wear too.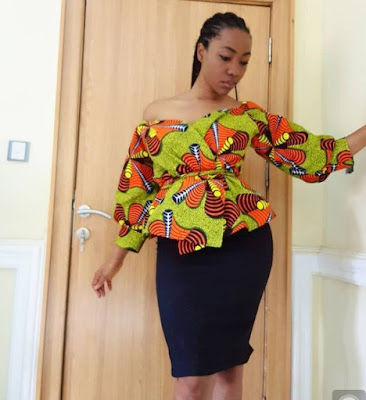 Nefpatra/Instagram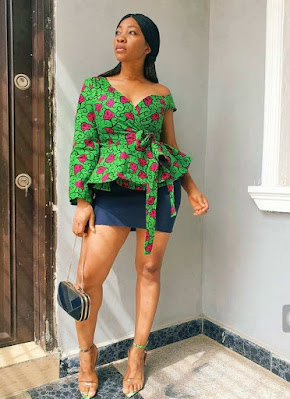 Fashionafricana/Instagram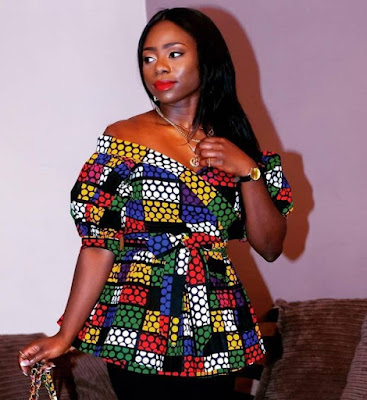 Airboney/Instagram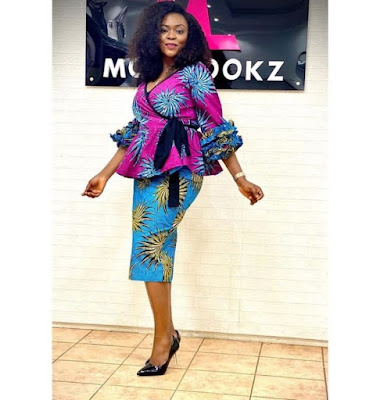 Morelookz/Instagram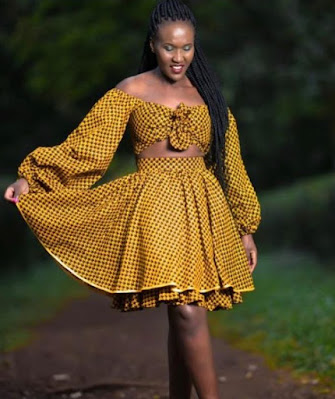 Yvonneafrostreet/Instagram
Slay effortlessly using these Ankara wrap dress styles. It will not cost you a lot, with few Ankara yards, you are good to go. You can also get already wrap dresses from some fashion shops, all you need to do is to chose your favourite style and size.
Also See; Latest Ankara Kimono Jackets for Ladies
Latest Ankara Peplum tops For Ladies