Traditional wedding is one of the popular ceremonies for couples recognised in Igbo land of  Eastern Nigeria. We have made a great collection of traditional wedding attire from Chizzy Alichi's Igba Nkwu.
Chizzy Alichi is among the popular Nollywood actresses, recently she tied the knot traditionally with her heart rob in a glamorous traditional marriage in Enugu State. Friends and well wishers also graced the event.
Traditional wedding or Igba nkwu in Igbo language is well recognized as a form of wedding that the couples should undergo before going for White or court wedding. In a typical Igbo Traditional wedding, the bride, the groom, the bridesmaid are well adorned in a stunning Igbo traditional wedding attire. I am going to show step by step the various attires involved as gathered from Chizzy Alichi's wedding.

The Bride and The Groom

First Outfit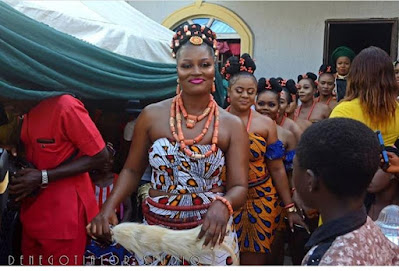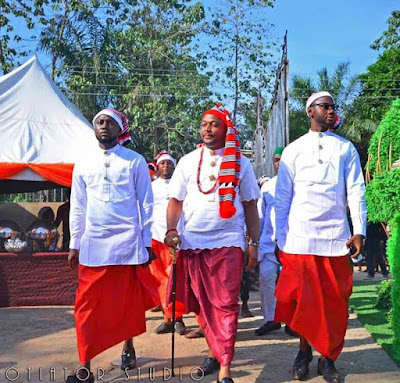 From the pictures above, you can see the bride and the groom in their traditional attire, the bride adorned with beads of various sizes and she tied wrapper, this wrapper can either be George, Lace, Ankara or any other Style depending on the choice of the bride. Also you can see the groom in his brocade or senator style shirt decorated with beads, a piece of wrapper tied, Igbo traditional cap and also a walking stick, thus they are coming to welcome or greet their guests also known as first outing.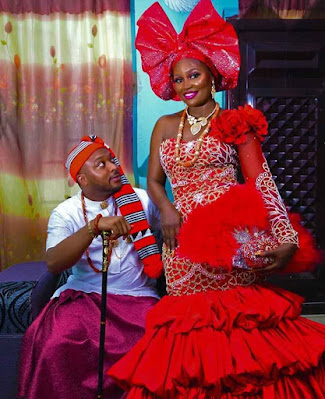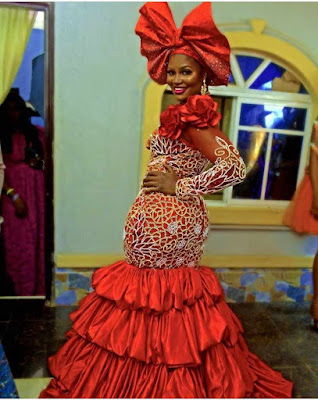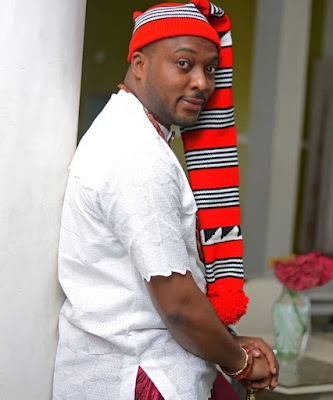 As you can see, the bride is now putting on a stunning multilayered gown, as desired, she can use this to have a dance with her bridesmaids while the groom can still stick to his first attire as desired also.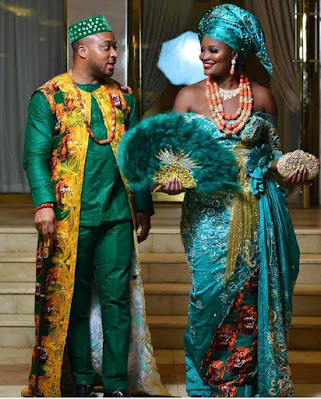 This outfit is for the ceremony proper, the bride and the groom will now come out with their best attire for the traditional wedding proper. Chizzy and her husband looks great in this traditional wedding attire.

The Bridesmaids and Groomsmen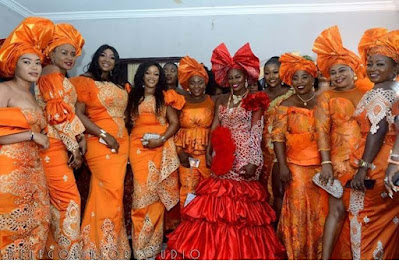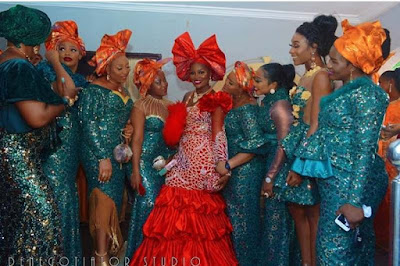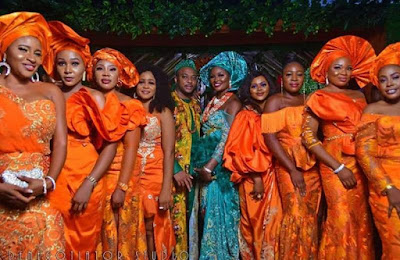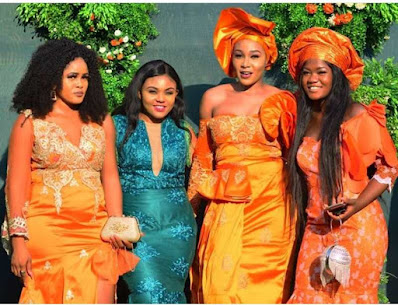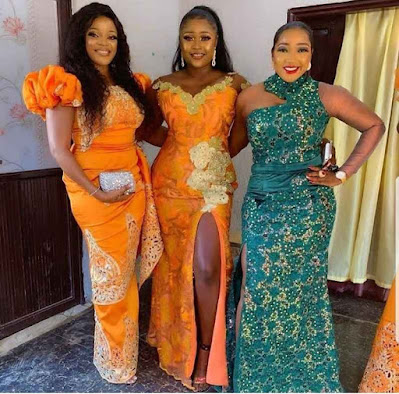 Whatsoever colour you are choosing for your Aso ebi or groomsmen, make sure that the colour will in anyway complement with the colours of your day or your own traditional wedding attire as this will give you a great look as you can see from these photos.

Igbo Traditional Wedding Cake from Chizzy Alichi's Igba nkwu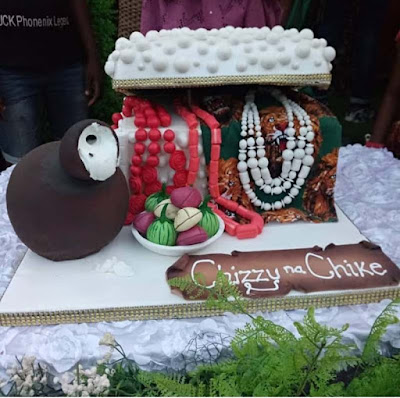 Lastly, it is traditional wedding, therefore your cake should also be designed in a traditional way. This is a perfect cake design for traditional wedding.

Congratulations Chizzy Alichi and Chike

Also See; Nigerian Traditional Wedding Attire; Check out BamBam and Teddy A's Traditional Wedding Attire