Today, let's take a look at the Efik Traditional wedding attire as seen from Singer Davido's brother, Adewale Adeleke and Kani's wedding which took place last month.

Efik is a tribe found in Calabar, Cross Rivers State of southeastern Nigeria. They are well know for their rich traditions of which their wedding ceremony is one noticeable and unique part of their tradition. During their traditional wedding ceremony, the Efik bride and groom have their special attire that greatly differentiates them from other tribes in Nigeria such as Igbo, Yoruba, Hausa etc.
We will start from the attire of the bride.

First Attire of the Bride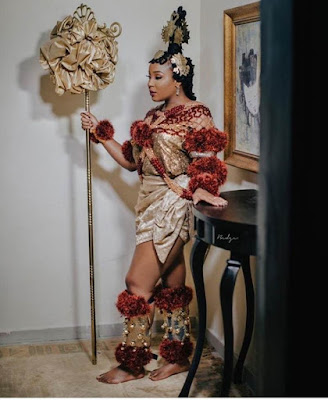 Here, you can see the Bride on a special attire known as Ofond Ukod anwang by the Efik people. The Bride has a very long hair pin attached to her well adorned hair and a well decorated staff which gave her a Royal look. The leg and hand gears should also be taken note of.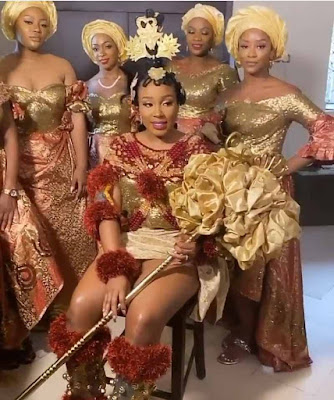 The Bride and her Bridesmaid

Second Attire of the Bride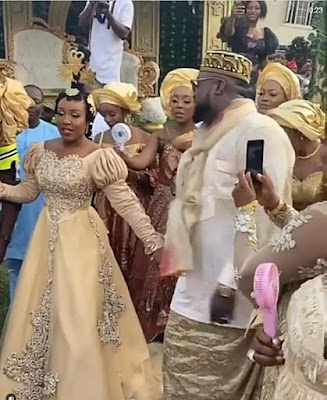 The Efik bride is now putting on a second gown known as Onyonyo by the Efik people, this a long free flowing gown  which can also be sewn according to her choice.

The Groom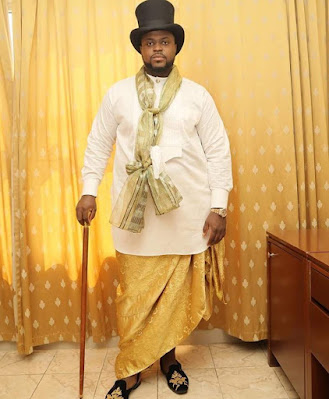 In the Efik Traditional wedding attire, the groom is not left out as he is also meant to put on a white shirt known Usobo by the Efik people, tie wrapper and also hat to match and a staff.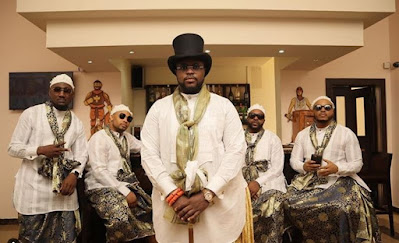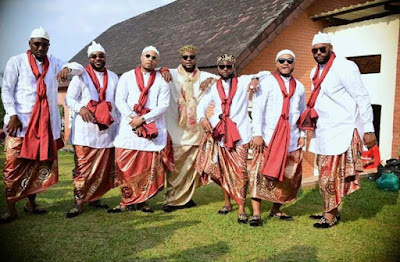 The groom and his groomsmen can also be seen in matching attire.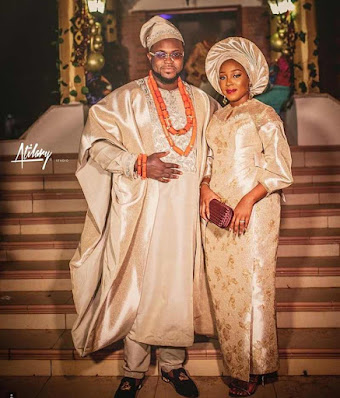 The Bride and the groom decided to cap it off with this Yoruba attire because the groom is from Yoruba tribe.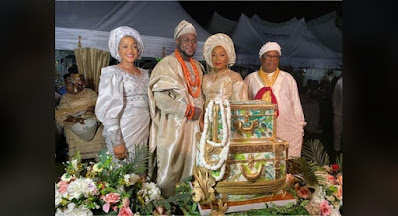 One thing that caught my attention is this beautiful cake design. I really love it!

Congratulations Adekani!!!

Also See; Check out the Igbo traditional wedding attire from Chizzy Alichi's Wedding