For your traditional wedding to look classy, you must know the perfect color combination and style to choose. Here, we have made a great collections for you from BamBam and Teddy A's traditional engagement ceremony, which you can use you  traditional wedding attire be it Nigerian or for other countries.

Who is BamBam and Teddy A?


Bamike Olawumi aka BamBam and Tope Adenibuyan aka Teddy A is among the reality TV stars, Big Brother Naija 2018 (double wahala) housemates whose relationship started right from Big brother house and they still maintained this relationship which later led to traditional engagement ceremony in Ogun state of Nigeria, in August, 2019. The couples have a great fashion sense which can be best described by the pictures that you are about to see.
Their First traditional wedding attire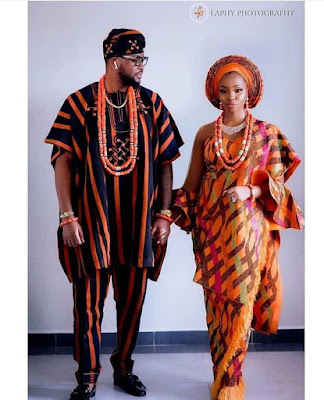 Here, you can see the couples rocking complementary colours. Their choice of color is superb. If you are planning your traditional wedding, you can use this attire as your first outfit, whereby you don't want to tie wrapper or George with beads. Nevertheless, the beads blended perfectly with their dressing, making it a perfect traditional wedding attire.

Their Second traditional wedding attire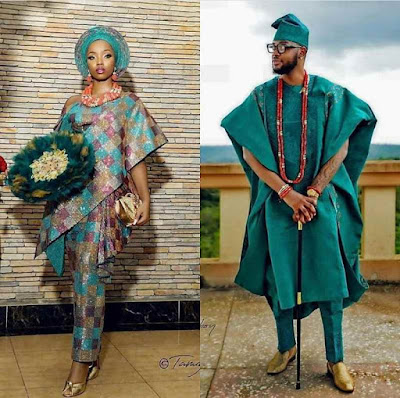 Looking at the couples, you quite agree with me, that they have a great fashion sense. Ranging from the bride's Gele, pause, Buba, shoes etc, all looks perfect and well blended with  the groom's attire. After greeting your audience as it is being done, you can use this one as your second outfit with your Asoebi to come and dance. The groom's Agbada style is not left behind, his choice of shoe style with cool colour which looks great on his attire and everything cannot be over looked.

Their third traditional wedding attire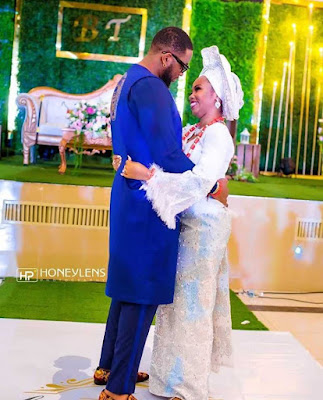 Don't they look awesome, this can be your choice for your third outfit, when you want to the other activities associated with your traditional wedding ceremony.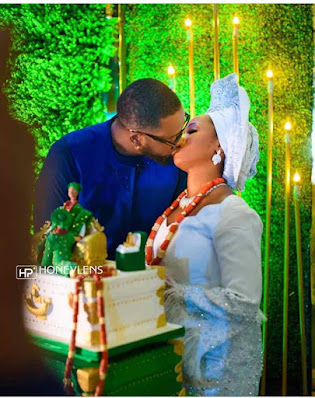 Here, I am not only seeing the bride and the groom, but also their cake with a great design specially for traditional engagement ceremony as you can see from its design. You can try this design of cake with your best colour on your day.


The brides and his Asoebi in Lace Styles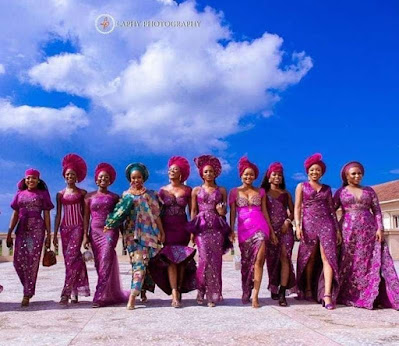 When choosing your own traditional wedding attire, also put in consideration, the colour your Asoebi's will wear, as you can see from the picture that the bride put this into consideration, and they all look great in it. Take note also of their style of their lace that is gown all through.


The Groom and his Men in Agbada Styles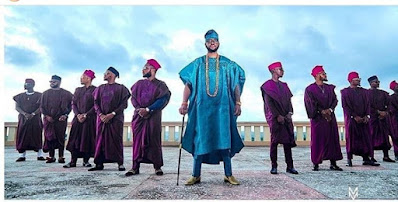 This is not also left out, as you can see the groom and his men rocking the same Agbada design with different color, their cap, etc, that also rhymed.

After going through all these pictures, you will quite agree with me that your wedding attire speaks volume on how your day will look like.

Also see; 20 Latest Agbada styles from Ebuka's wardrobe that you need to see
Latest Asoebi Lace styles from BamBam and Teddy A's engagement ceremony