Meet Genevieve Nnaji

When you talk about beautiful and talented Nollywood actresses, Genevieve Nnaji must be in the first list. "Genny" as her lovers and fans call her is a lady of great repute whom her talent has taken to all shores of the world. As long as acting is concerned, Genevieve Nnaji is a role model to many. Genevieve Nnaji is an ageless beauty, fashionista, intelligent and confident woman who has also used her acting skills to project Nollywood to another level.

Genevieve Nnaji is accommodating, a humanitarian, a philanthropist who is always beaming with smiles. She is recognized both nationally and internationally. She is an actress, entrepreneur, model,producer and also a director.

Biography

Genevieve Nnaji was born in Aboh Mbaise, in Imo State to the family of Mr. and Mrs. Nnaji, but grew up in Lagos State. She is the fourth out of eight children and she was born on May 3,1979.
Genevieve's father is an Engineer, while her mother is a teacher.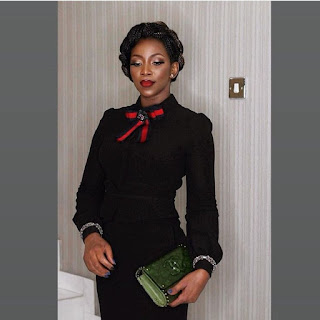 Education

She had her Secondary Education at Methodist College, Yaba Lagos State and also her University Education at University of Lagos ( UNILAG), where she graduated with a Bachelors Degree in Creative Arts. While in higher Institution, Genny had already started auditioning.

Relationship

Though Genevieve Nnaji is not married, she has a daughter, Chimebuka Nnaji whom she gave birth to when she was aged 17 years old, but with the help of her parents, that didn't stop her from achieving her goal.
Genny likes to keep her relationship secret. No wonder from time to time, people do bring up one form of rumour or the other to suggest that Genevieve Nnaji is in a relationship with someone. An example of such rumor was when they said that she is in a relationship with D'banj and also Atiku Abubakar, among others.
Genny has not yet disclosed whether she is in a relationship or not.

Career

Acting skills where inborn in Genevieve Nnaji. She started displaying such acts when she was featured in a Television drama titled " Ripples ". Also she started auditioning during her early days in the University. She acted her first movie in the Nigerian film Industry in I998, and the name of the movie is " Most wanted", as a result of her striking performance, she was featured in subsequent movies such as, Last party, Mark of the beast and Ijele. Since then Genny has acted in over 150 movies.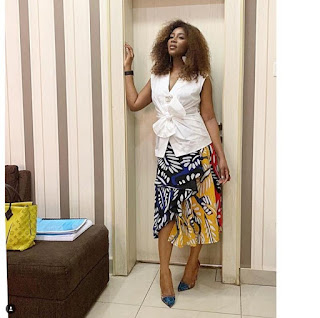 As a producer

Genevieve Nnaji produced the following Movies;
Road to Yesterday – 2015
Lion Heart – 2018 (which she directed and was later acquired by Netflix, and also the movie was recognized at the World Premiere 2018, Toronto International Film Festival)
As a model

It may also be worthy to note that Genevieve Nnaji has once been a model due to her beauty and she has been featured by several companies like, Pronto(beverage) and Omo Detergent, and also the face of lux in 2004.

As an Entrepreneur and Humanitarian

Genevieve Nnaji owns her own fashion line, which she named " St Genny" which donates its profit for charity.

Awards

Genevieve Nnaji has received several awards and nominations. Some of her awards are;

2001: Best Actress by City people Entertainment Awards (Herself).
2005: Best Actress in leading role by African Movie Academy Award (Herself)
2010: Best Actress, TV series by Nigerian Entertainment Awards (Guinness Ultimate Survivor)
2010: Best Actress – African Collaboration by Ghana movie Awards (Silent Scandals)
2011: Best Actress by Zulu African Film Academy (The Mirror Boy)
2011: Breakthrough performance Actress by Monaco Charity Film Festival Awards (The Mirror Boy)
2011: Best kiss by Best of Nollywood Awards (Bursting Out)
2012: Viewers choice female by Nollywood Movies Award (Herself)
2013: Best Actress Leading Role by Nollywood and African Film Critics Award (Weekend Gateway).
2014: Best Actress in Supporting role by Nigerian Entertainment Award (Half of a Yellow son)
2016: Best Movies West Africa by African Magic viewers choice Award (Road to Yesterday)
Also in November, 2011 Genevieve Nnaji was conferred with the Honour of the Member of the Federal Republic (MFR) of Nigeria by President Goodluck Jonathan.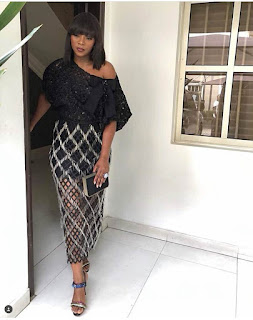 List of Movies

Genevieve has acted in several Movies. She is among the Nollywood actresses who has performed in several Movies.

Some of her Movies are;



Most wanted

Sharon Stone

Valentino

Emergency wedding

Weekend Gateway

Formidable Force

Blood Sisters

Emotional tears

Jealous lovers

Critical Decision

Super love

Late marriage

Honey

For better for worse

Most wanted

Power of love

Love Boat

Darkest night

Games women play

Sharon Stone in Abuja

Private Sin

Church Business

My idol

Sacred lies

Winds of Glory

Silent Scandals

Bursting out

Dangerous Sisters

Into temptation

My first love

Half of a Yellow son

Lion Heart, ETC
Genevieve Nnaji is the among the richest Nollywood actresses.
In 2014, according to Vanguard's richest celebrity list, Genevieve Nnaji was estimated to Worth over 220 million naira. It may interest you to know that since then, Genevieve has won several ambassadorial and endorsements deals, the most remarkable on is her movie " The Lionheart " which was purchased by Netflix with a whooping sum of $3.8 Million which is approximately #1,385,100,000 in Naira. So judging from this, Genevieve is no longer a Millionaire but rather a billionaire. So, she worth Billions of Naira.