Mike Edwards (Mike) is a former BBNaija housemate of 2019 (Pepper dem) BBNaija show. He was among the finalist and also the first runner-up. Mike was born in Lagos state Nigeria, he was born on 28th of November 1991, he is 28 years old as at 2019. His Nigerian native name is Olayemi. He has three siblings, all girls. Mike Edwards resides in Manchester. He was the richest housemate of BBNaija 2019 show.
He has shown great interest in Nigeria even during his days as an athlete.


Education and Career

Mike Edwards graduated from Embry-Riddle Aeronautical University through the University of Alabama and the University of Louisville with a B.SC in Communications before pursuing a professional athletic career in Britain. Mike is a great Entrepreneur. He is the first black person to own a cigar line in United kingdom known as Aireyys.

Wife: Perris Shakeys-Drayton

Mike Edwards is the only married man in BBNaija housemate in 2019. Mike is married to the love of his life, Perris Shakes-Drayton, a British Olympian and also a TV personality, whom he well cherished and also sees as his greatest source of inspiration.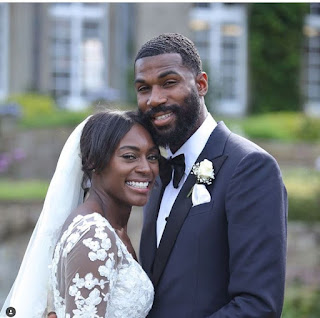 Net worth

Mike Edwards is estimated to have a net worth of $597,000. Mike has his own personal brand known as Aireyys which is a Tobacco company that produces cigars, the first black to own such in United Kingdom. He can be described as an investor, model, entrepreneur, influencer and also an Olympian. He is currently the richest personality to feature in the Big brother naija show.


Worst Moment
According to Mike, his worst moment was when he was banned from representing Nigeria in Commonwealth Games in 2018.

Dislike

Mike Edwards is positive and likes reality, therefore he hates negativity. He best motto: Fight for it until you get it.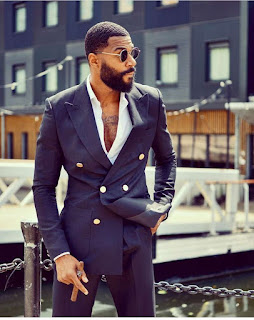 Mission in BBNaija

He sees BBNaija as a challenge, and even if he has million dollars, he will not back down, and also if he gets the money, he will use it to grow his business.

Mike in BBNaija

Mike Edwards was the second runner up in the BBNaija 2019 pepper dem show.
Mike's moments in BBNaija house was fulfilled. For Mike, it has always been His interest despite him leaving in diaspora to associate with his roots. His charisma, humility, gentleness and above, high level of coordination attracted to him a large number of fans. Mike was described as a husband who has a high level of commitment to his marriage and great love for his wife, Perri's Shakes-Drayton. His funny and jovial nature in the house, most especially when trying to speak Nigerian dialect is something that can't be overlooked.
Also read; 11 Mike Edwards wedding pictures that you need to see
Meet Mike Edward's Mum and his beautiful sisters, read her Mum's message to his fans




Related posts: BBNaija: Jackye Madu:; Biography, Age,State of Origin, Education and career, Relationship
BBNaija: Seyi Awolowo; Biography, Age,State of Origin, Relationship
BBNaija: Meet Tacha, Know more about her Biography, Age,State of Origin, Education and Career