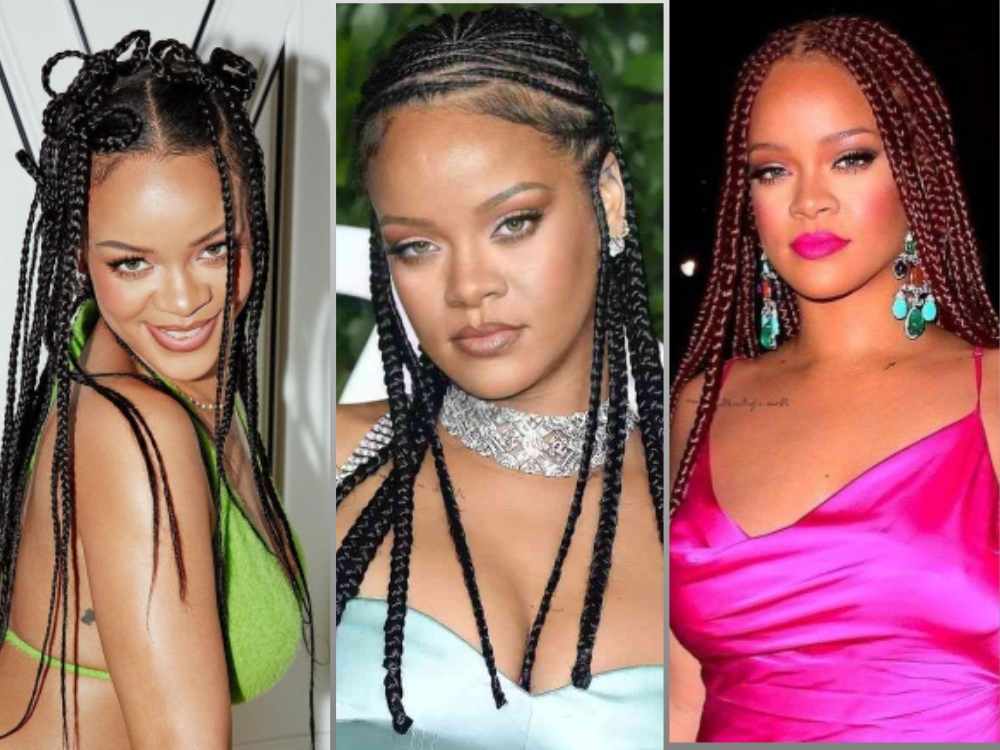 Rihanna Braids Hairstyles – One of the ways that styles begins to trend is through celebrities. Most of these top celebrities makes use of every outing or show to debut their styles. When you talk about the female celebrity whose style serves as inspiration to many ladies, then, think about Rihanna. Rihanna is a female Barbados born singer who is not only beautiful but also stylish. Apart from her eye-catching haircut styles, Rihanna Braids Hairstyles is so good to copy.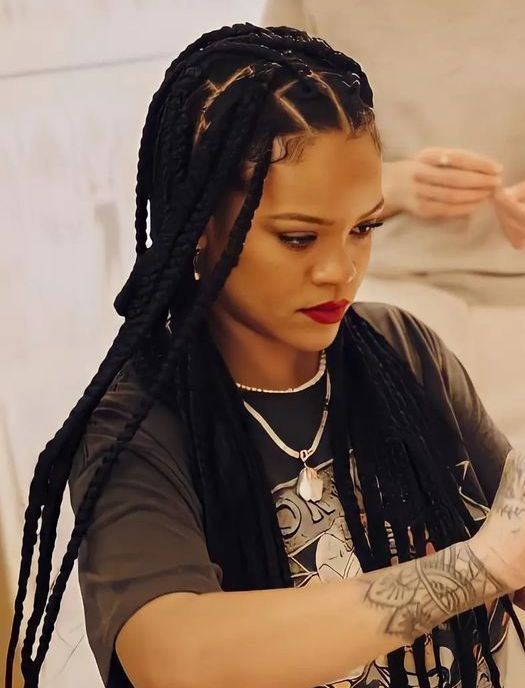 Rihanna with braids is a beautiful sight to behold. Among her stylish braid collections consists of box braids, Fulani braids, Cornrows, bantu knots and even dreadlock extensions. Unarguably, she knows the right shade that looks good on her. Among the shades from the braid collections of the popular musician includes red braids, black and burgundy. Her way of styling her braids makes it more interesting. Going by Rihanna recent braid styles, you will be greatly inspired on your next braid style.
Beautiful Rihanna Braids Hairstyles that will inspire you
Rihanna with red braids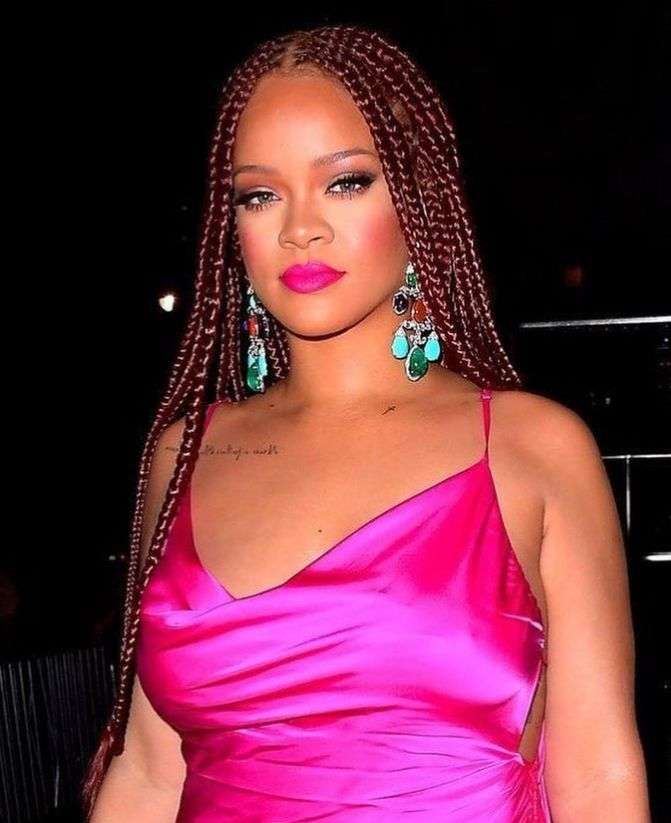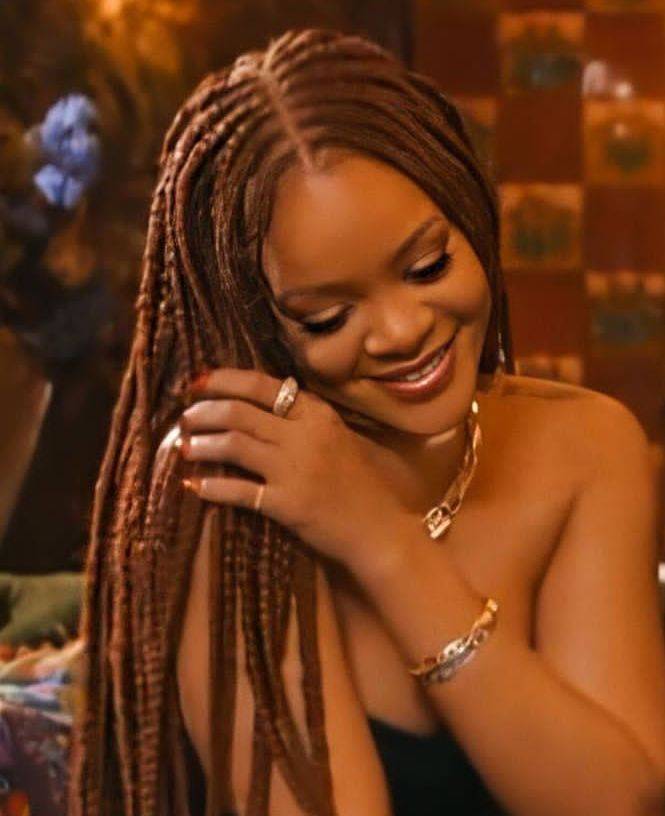 Ever since Rihanna made an appearance with red braids, more ladies appreciated this shade more. Red shades looks great on all skin colors. It can be combined with other closer shades such as burgundy. Use it for any braid style of your choice. This braid style really looks cute on "Riri."
Rihanna with beaded braids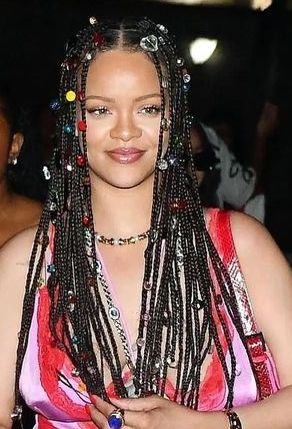 Looking at this braid style, you will quite agree with me that Rihanna indeed, knows what looks good on her. Beads are attached to Braids inorder to make them look more beautiful. It can be attached on all braid types. You can use different color, types as well as shapes.
Rihanna Fulani Braids Hairstyles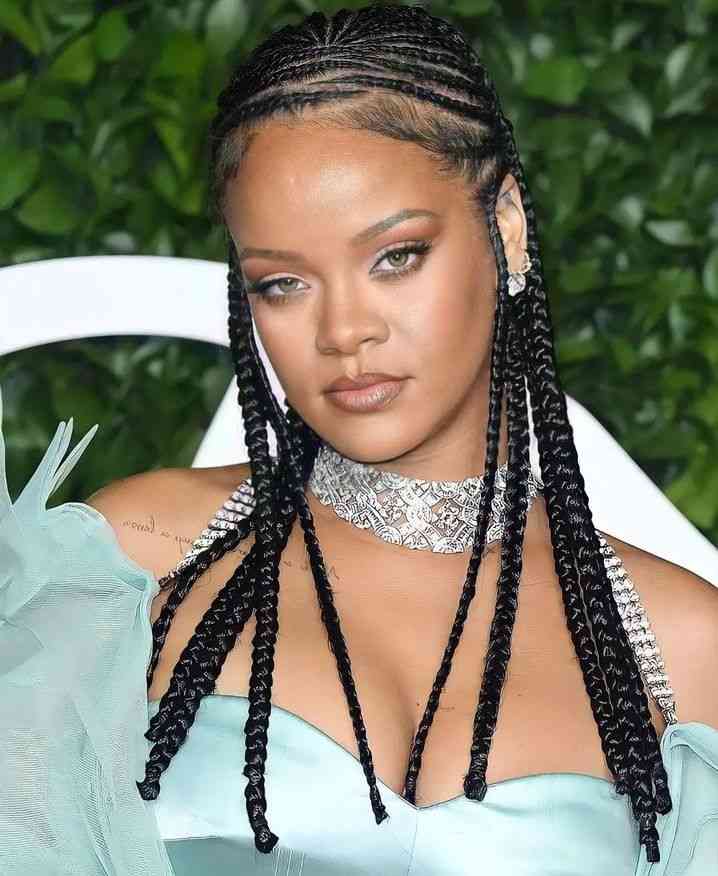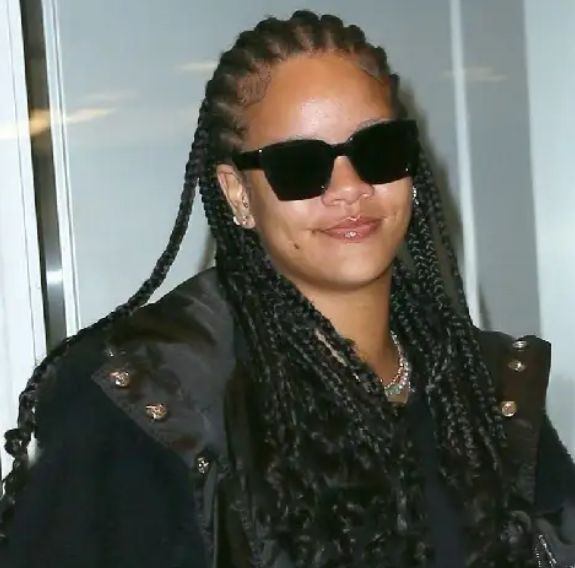 These braid styles looks super cute on Riri. Fulani braids styles are among the widely patronized braids styles for African American women. It is a protective hairstyle that can last up to a month.
Stylish Braid Styles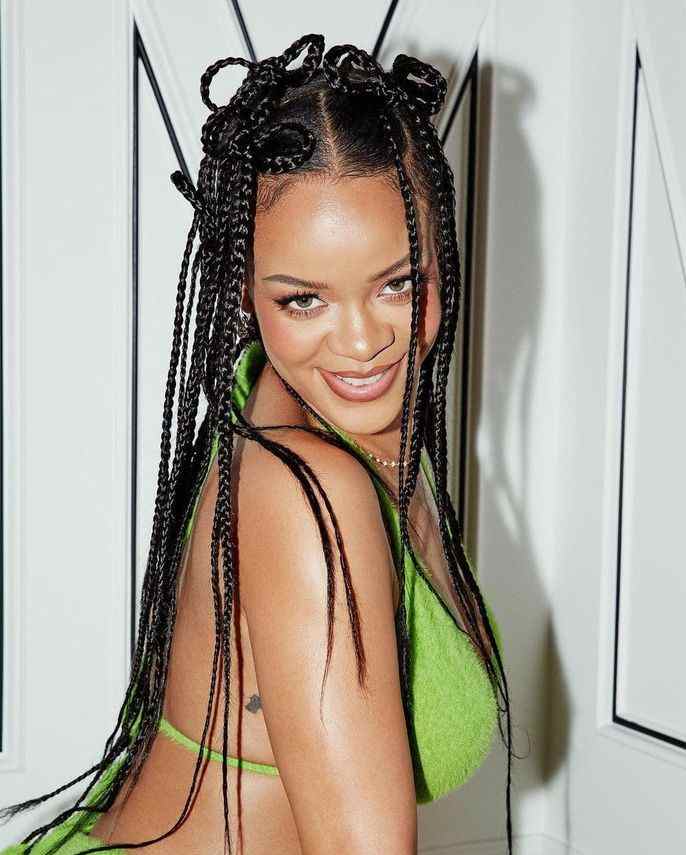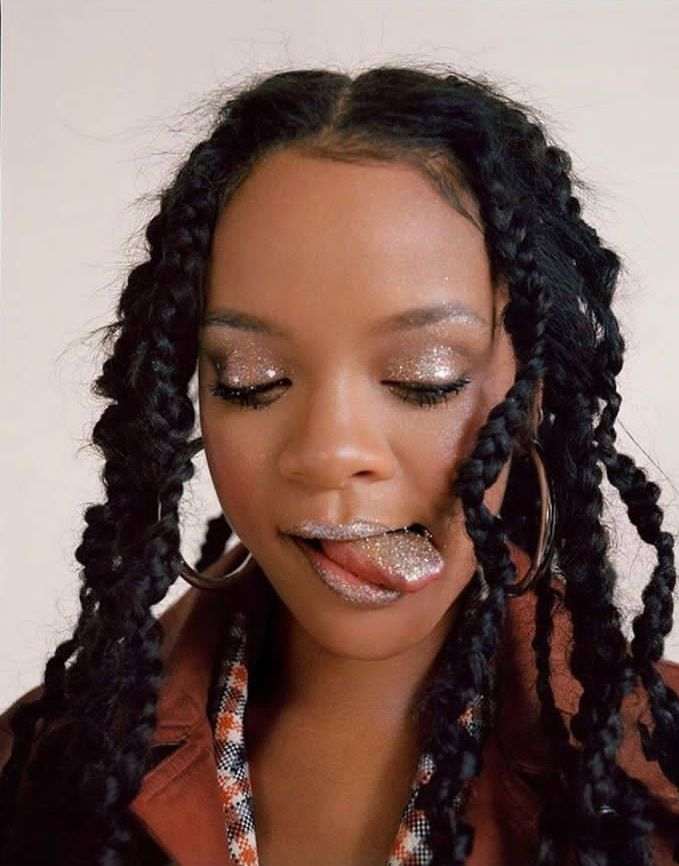 These braid styles are specially made for Riri. They indeed looks stunning on on her. Rihanna's face shape is perfect for her braid styles.
Box Braids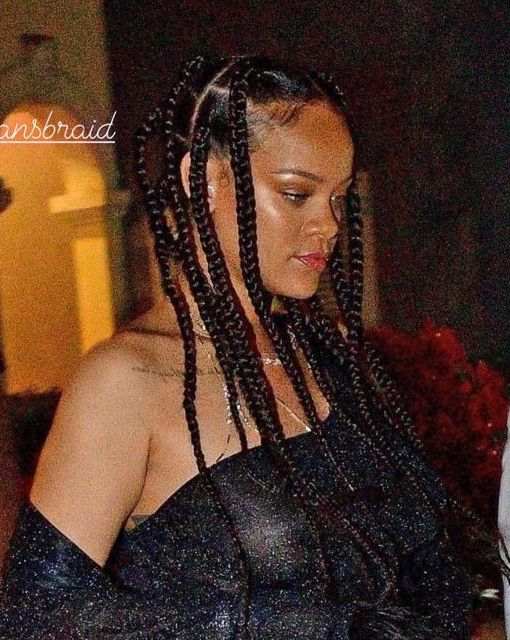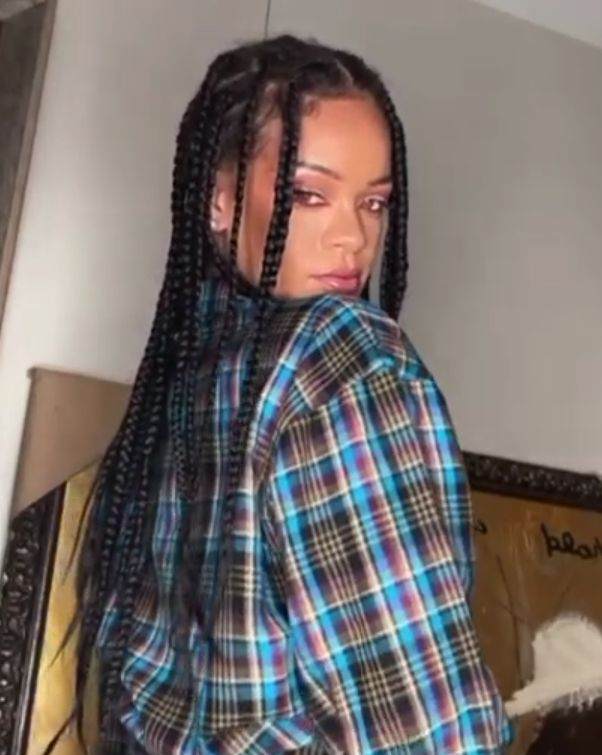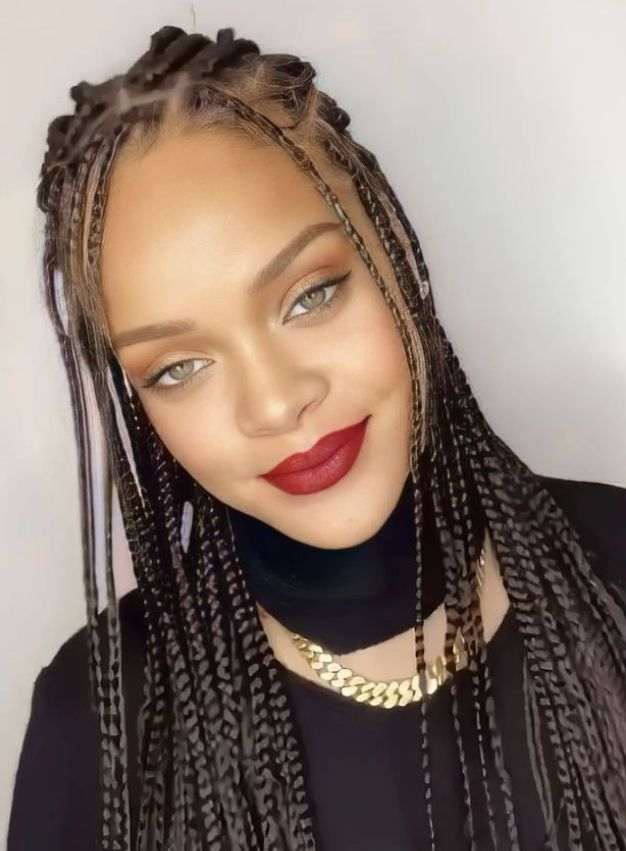 Box Braids are among Rihanna's signature braid styles. They are also protective hairstyles that can last more than one month. Her choice of black extension shade complements with her hair color.
Bantu knots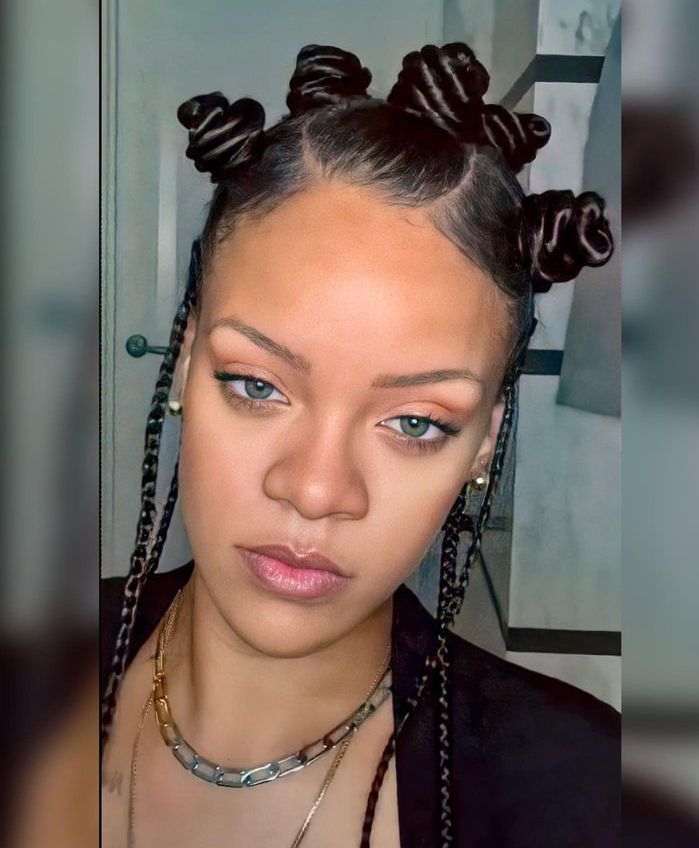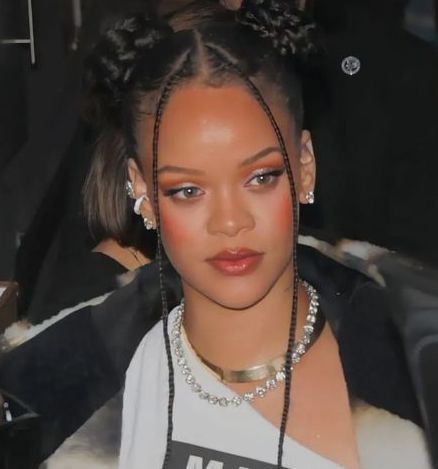 Bantu knots is among the traditional braid styles that can be achieved on both natural and braid styles with extension. This hairstyle is less time consuming although other forms of braids can equally be styled as bantu knots.
Cornrow Braid Styles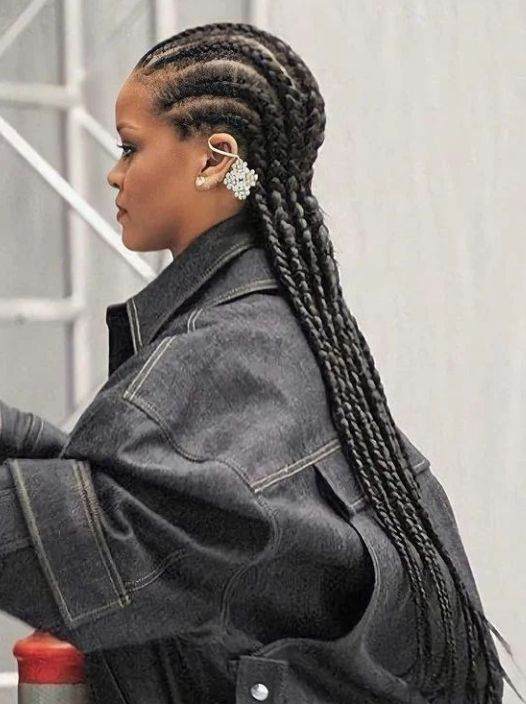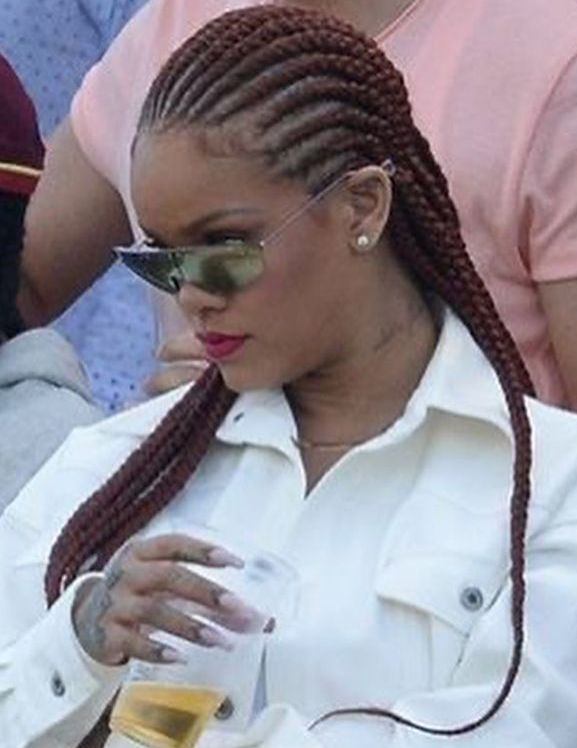 Cornrows braids are among the popular braid styles. It features braids well arranged closer to each other. Rihanna's cornrows braid styles looks great on her.
Half braid, half free flowing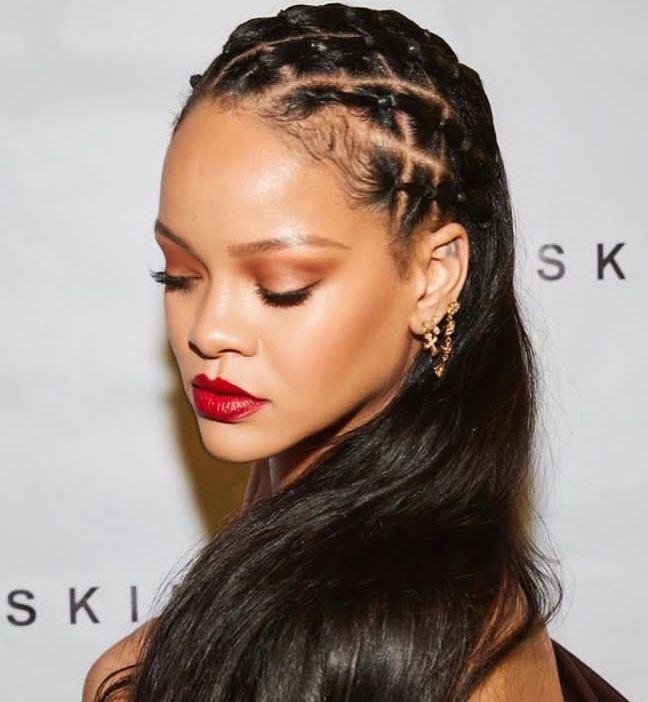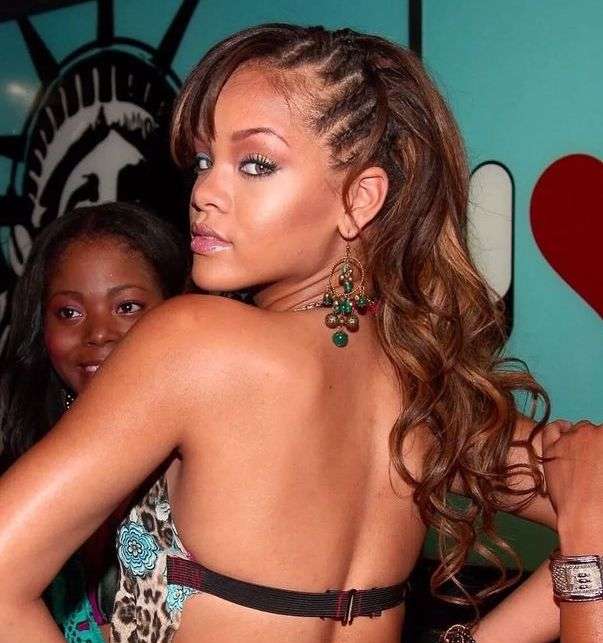 You can try so many hairstyles to determine the one that will look great on you. This hairstyle looks amazing on Riri. It is stylish and also beautiful.
Rihanna Jumbo Braids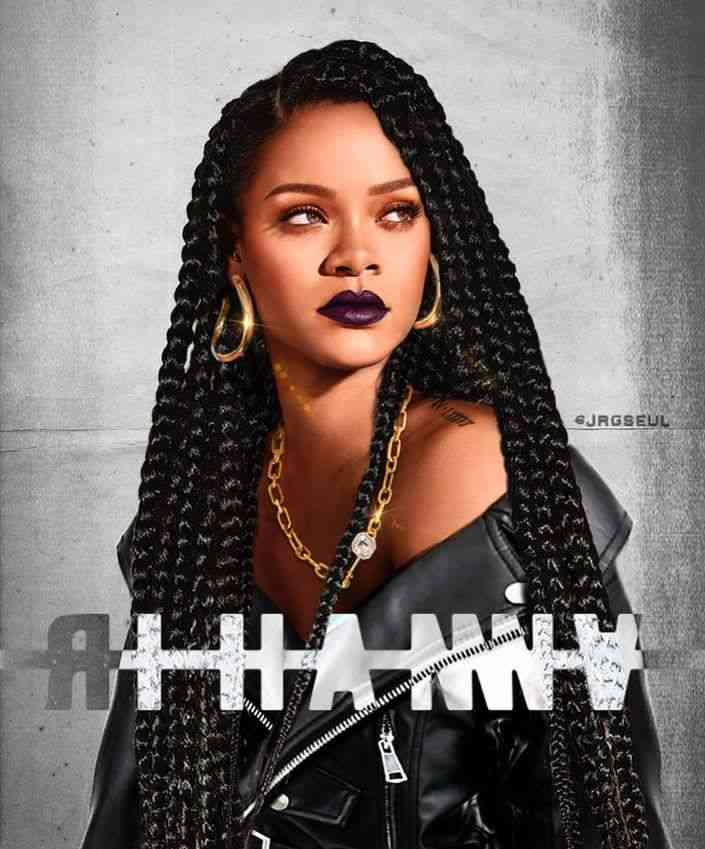 Jumbo Braids are big braids. When you are looking for a fuller braid style, go for this style. You will require 5-7 packs of braiding hair to achieve the thickness and length of this braid style.
Dreadlock Extensions on Rihanna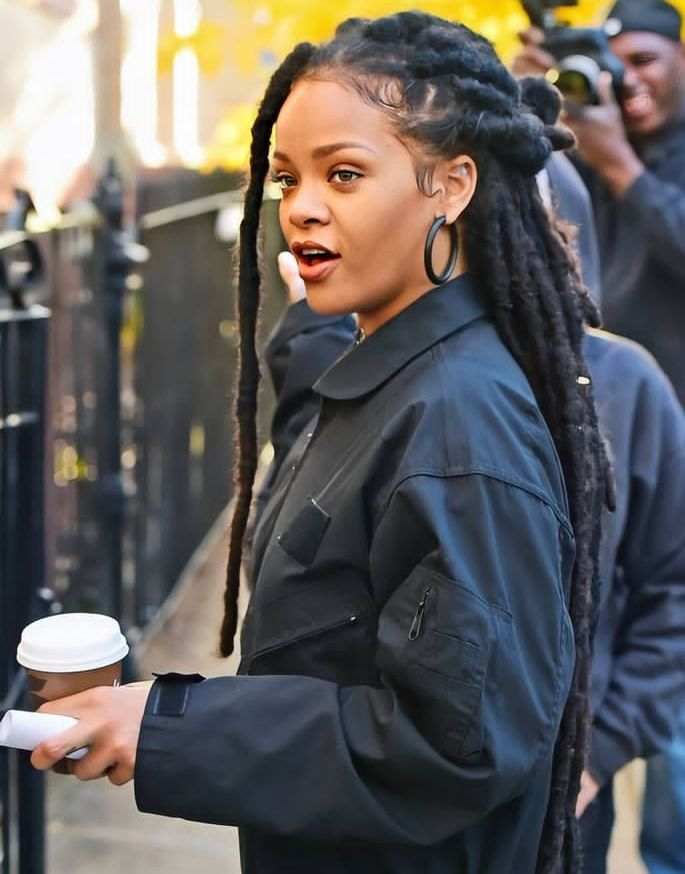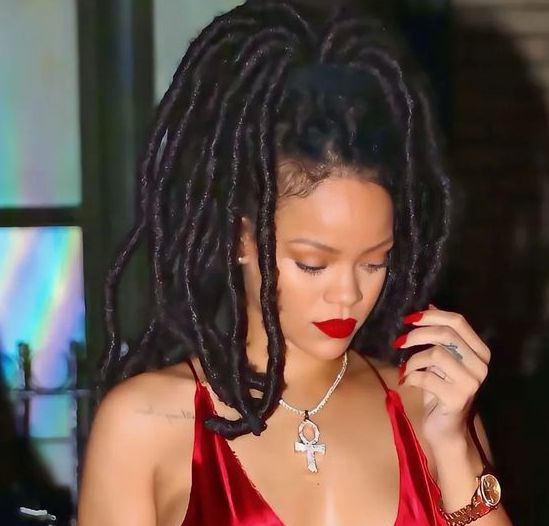 Dreads looks cute when they are properly styled. Looking at these braid styles on Riri, I know you are inspired to try it out.
How do you see our collections of beautiful Rihanna braids hairstyles to inspire you? Keep visiting because we will keep you updated!
Also See; 63 African Hair Braiding Styles Pictures
55 Beautiful Braids with Beads for Adults