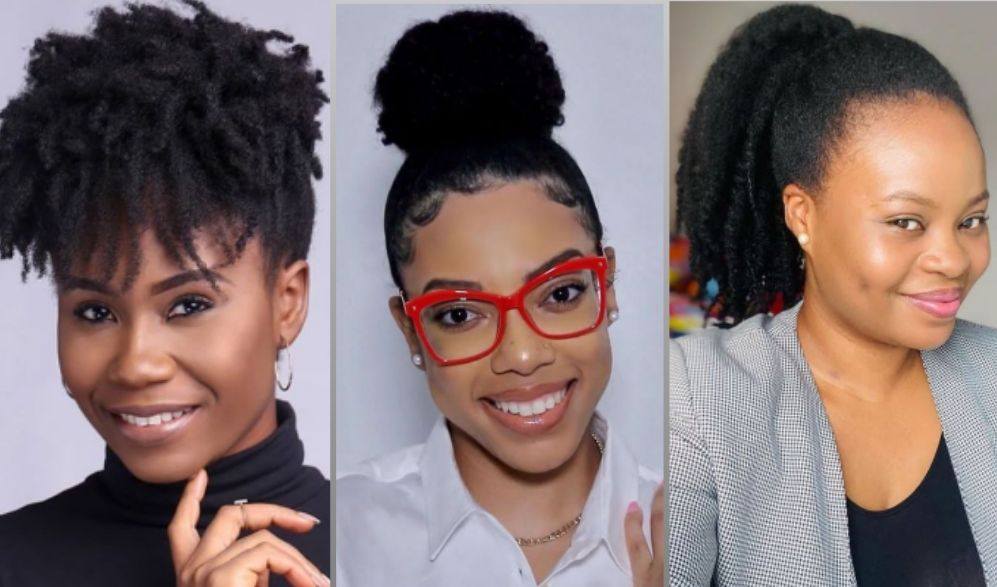 Natural Hairstyles for Work – Gone are the days when when ladies with their natural hair struggle for how to style it. Whether your natural hair is relaxed or still a virgin hair, there are amazing ways of styling it. As a working class lady, you need to appear smart and gorgeous to work and your hair should equally be your point of focus in achieving this. Easy and quick natural hairstyles for work will save you so much stress in contemplating on the right hairstyling for your natural hair. One of the advantages that ladies with their natural hair have over others is that they can easily change their hairstyles as often as they wish.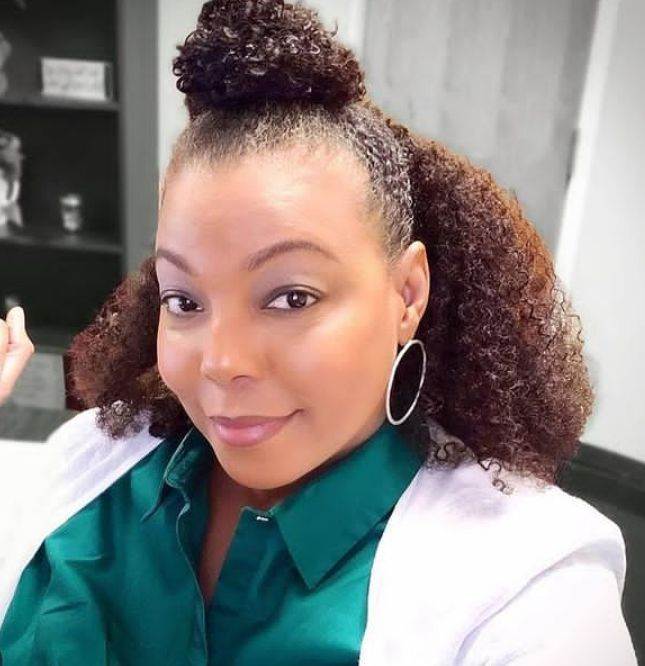 The natural hairstyles for work here are not only simple, easy and quick but you can also do it yourself. Even when you are in a hurry to leave for work, simple Styles such as low bun, puff, wrap can be achieved within few minutes. Your 4c natural hair is not an exception to this. Hairstyles for work for black women are not only beautiful but eye catchy. In some cases, you need to get your natural hair well moisturized in order to achieve a style. Some Styles will equally require your natural hair to be curled or have twist out curls.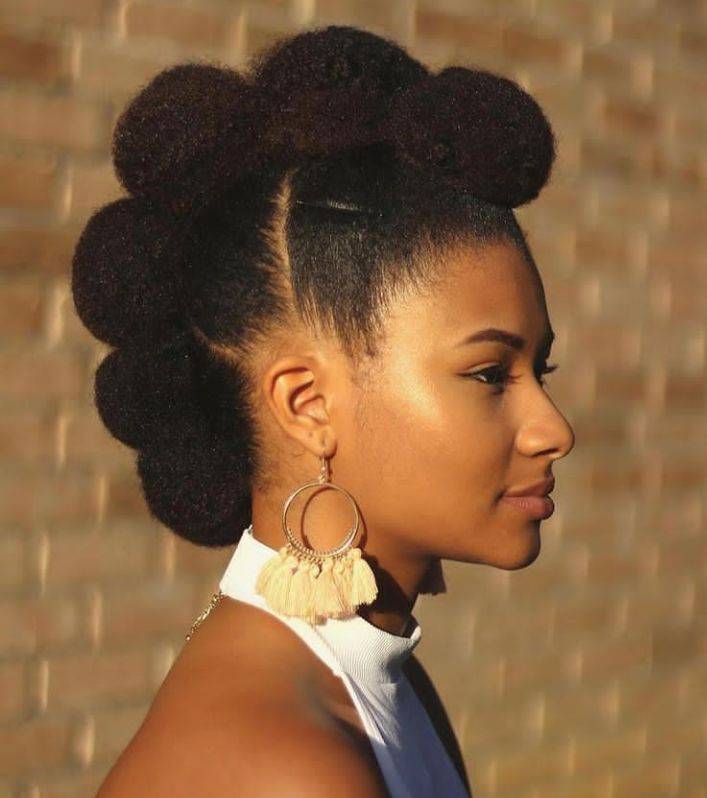 When a natural hairstyling requires a pin to hold it in place, do not hesitate to make use of it. Natural hairstyles just like other hairstyles requires maintenance too. Some of these quick natural hairstyles for work can last one week or longer while others requires regular styling.
Quick and Easy Natural Hairstyles for Work
1. Twist out Curls on natural hair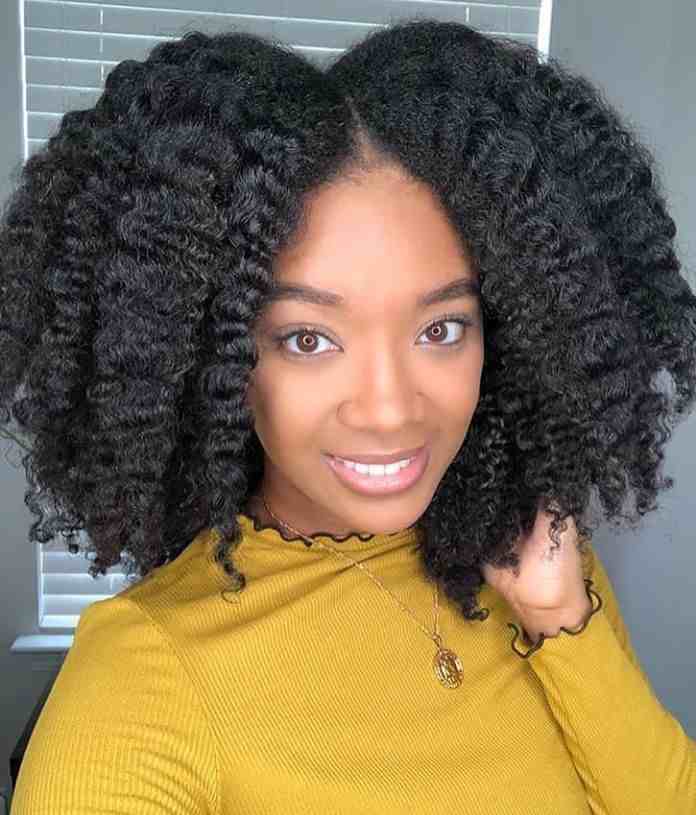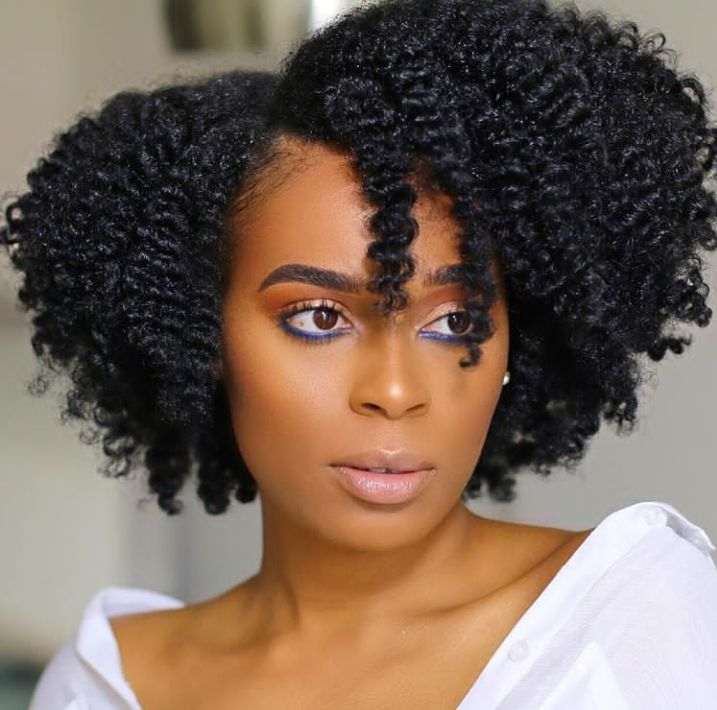 If you have a full natural 4c hair, then, these hairstyles will be suitable for you. Just have your natural hair curled, you can also achieve this by making simple twist out curls with your natural hair. This hairstyle will give you a fuller look and an amazing style for work.
2. Mohawk Natural Hairstyles for Work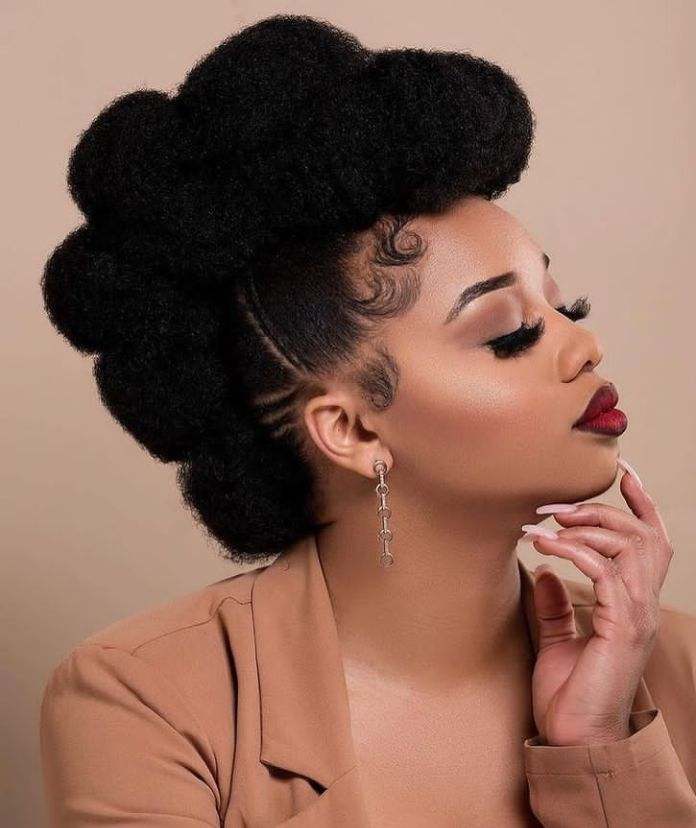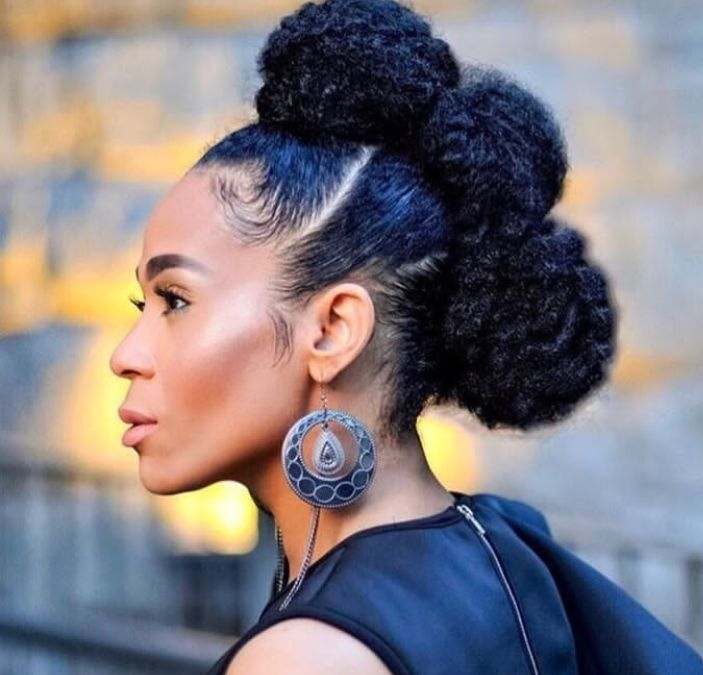 Mohawk hairstyles is among the popular hairstyles among black women. In this type of hairstyling, the hair is divided into smaller round sections which are wrapped at the center of the hair. This gives rise to the shape of the head of a "hawk". To have a beautiful mohawk hairstyle, the edges of the hair should be well relaxed.
3. Natural Hairstyles with Side Cornrows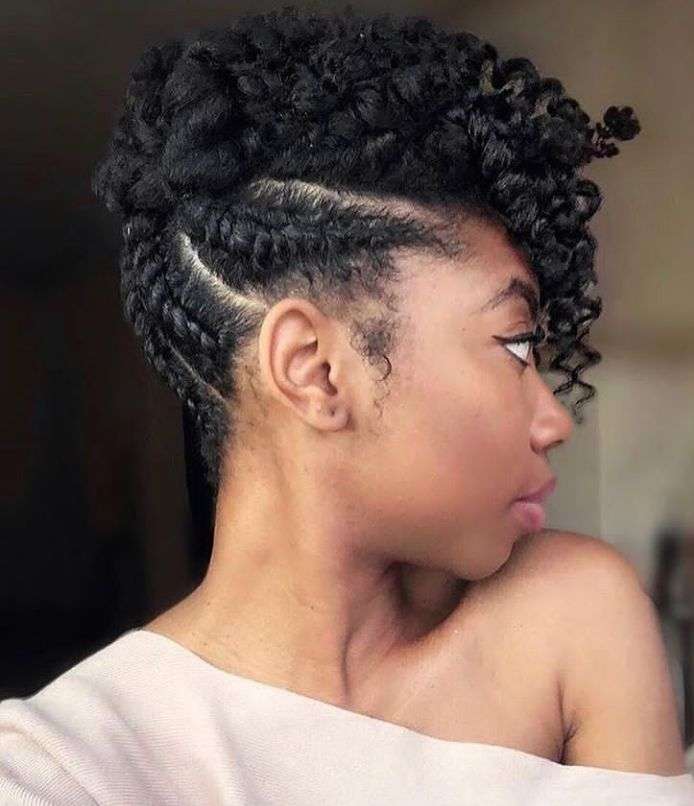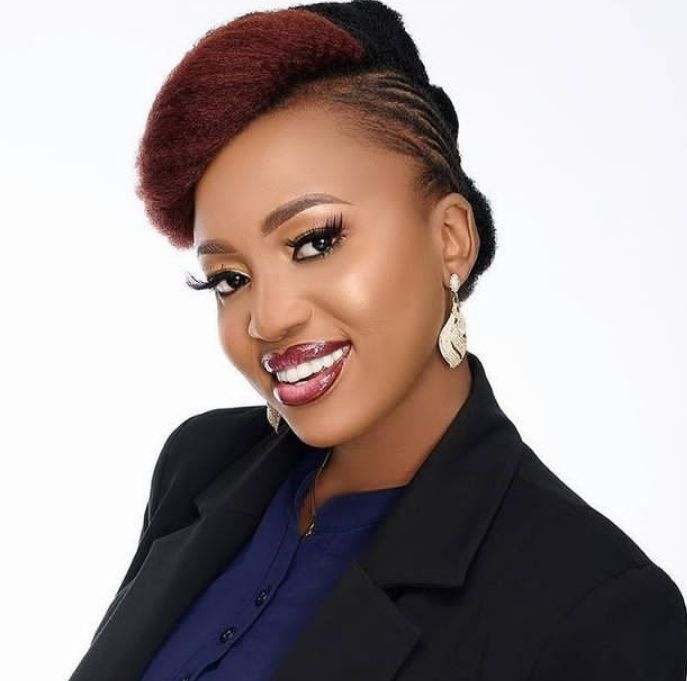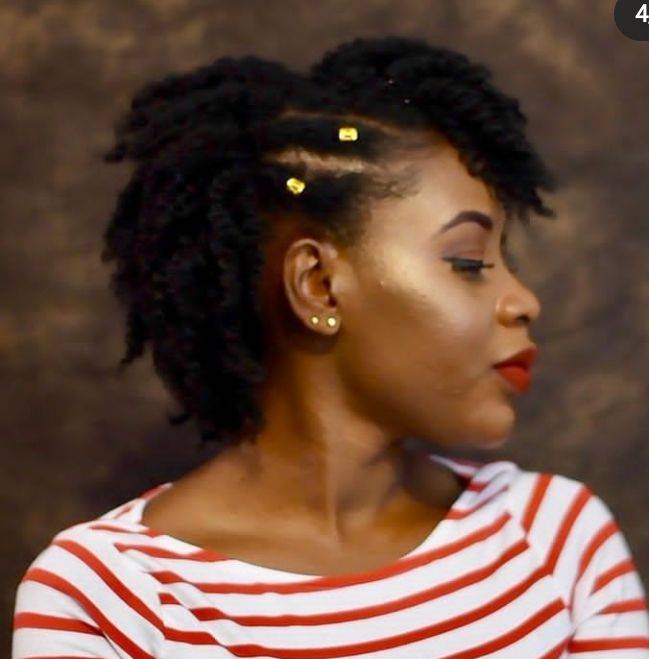 Look more stylish by having some part of your hair styled as cornrows. You can choose either side of the hair. The remaining part of your natural hair can be wrapped or you can leave it as free flowing hair.
4. Upper Bun Natural Hairstyles for Work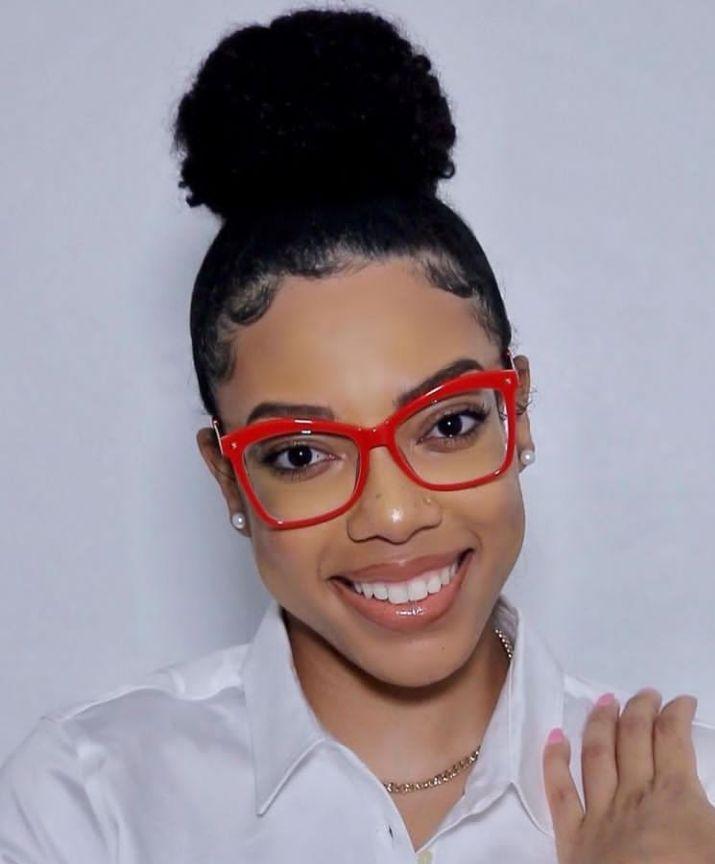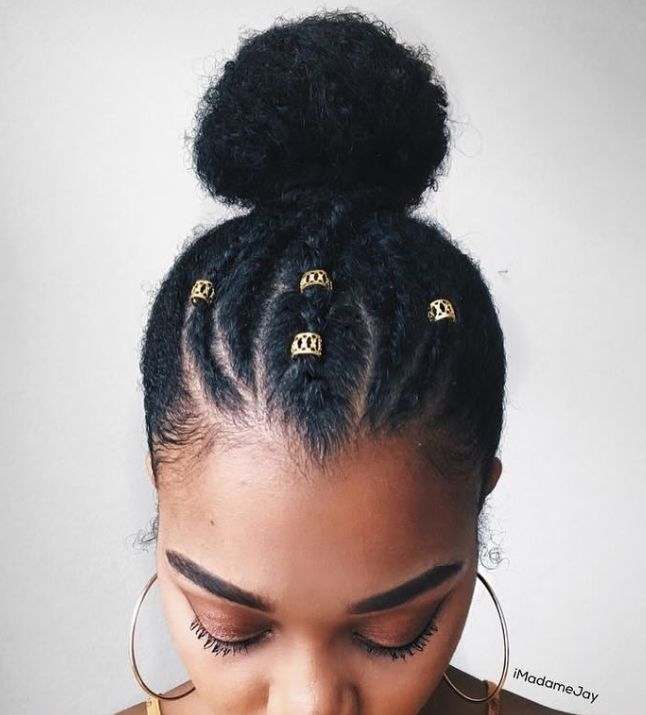 A simple way of pulling the hair away from your face and back is by styling it as a bun. You create buns by simply combing your hair to the center and folding it in a round shape. You can make your Bun hairstyle more stylish by adding partings and cornrows to it.
5. Crown Cornrows on Natural Hair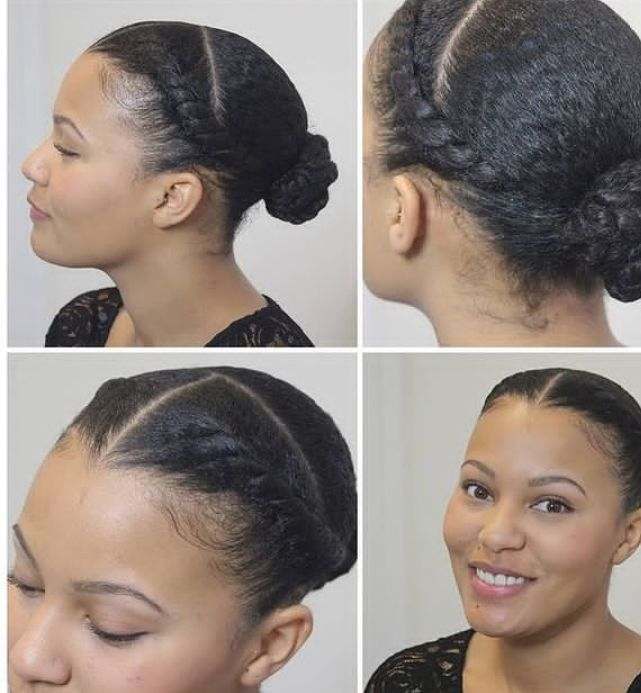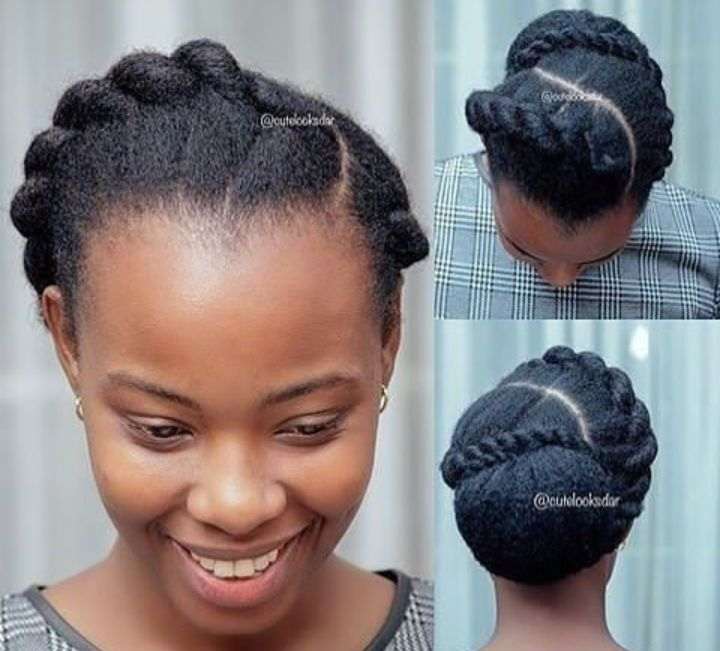 A good way to hold your natural hair stylishly in place is by the use of crown Cornrows. In this method, you divide your hair into two sections, and braid the two front sides to the back, then fold it together at the back. A comfortable and beautiful Hairstyle.
6. Frohawk with bangs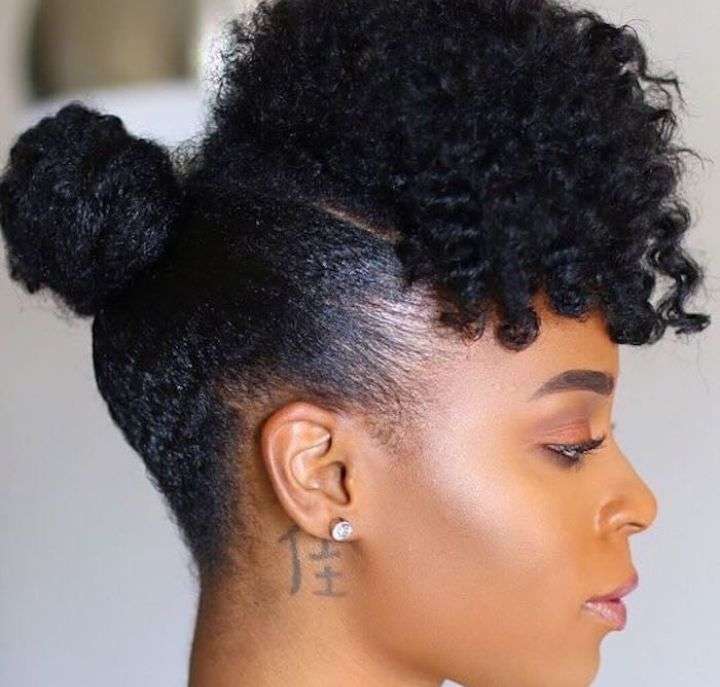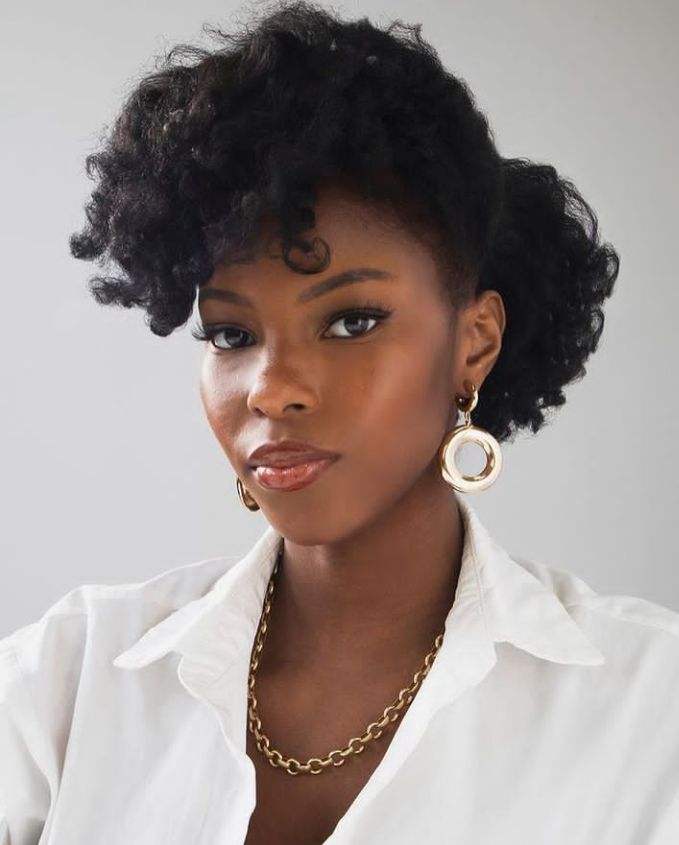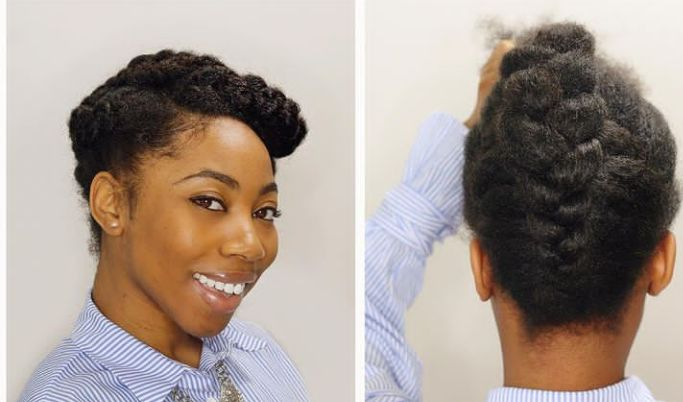 Instead of having a mohawk, you can try a frohawk hairstyle. You can choose to weave the back of your hair or even pack it, then, leave the front curly hair as bangs. The bangs can either be at the side or center.
7. Full Afro Hairstyle for Work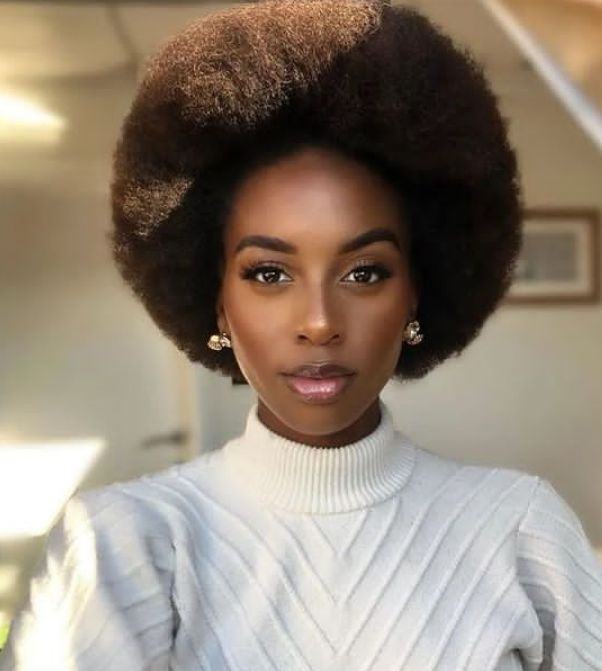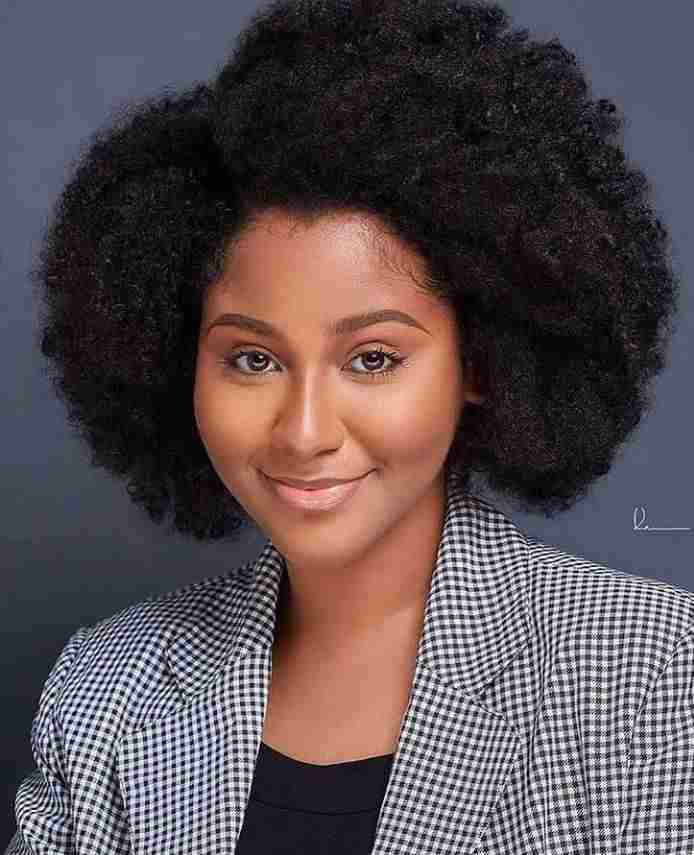 You can pull up that Afro look to work, have your hair well trimmed round so as not to appear "bushy". Always maintain your short afro hairstyle for a neat and decent look.
8. Stylish Buns on Natural Hair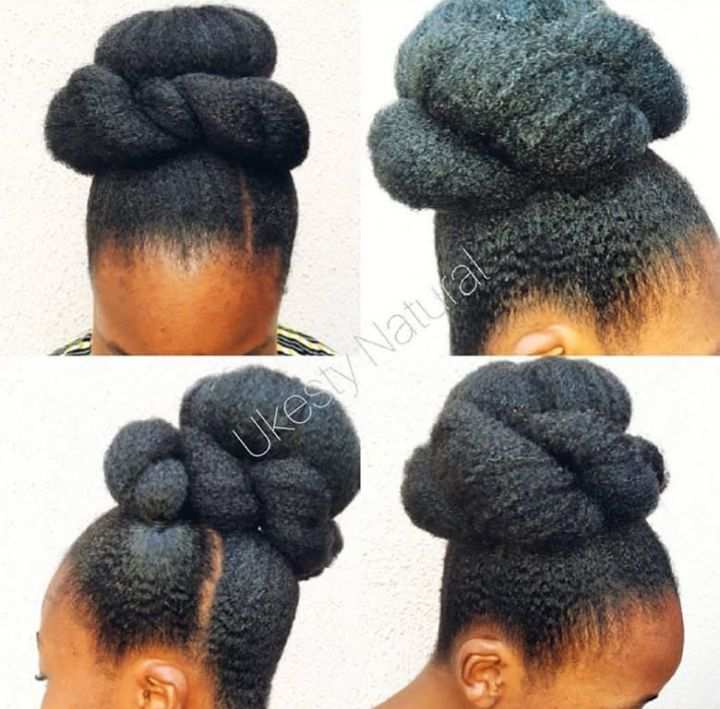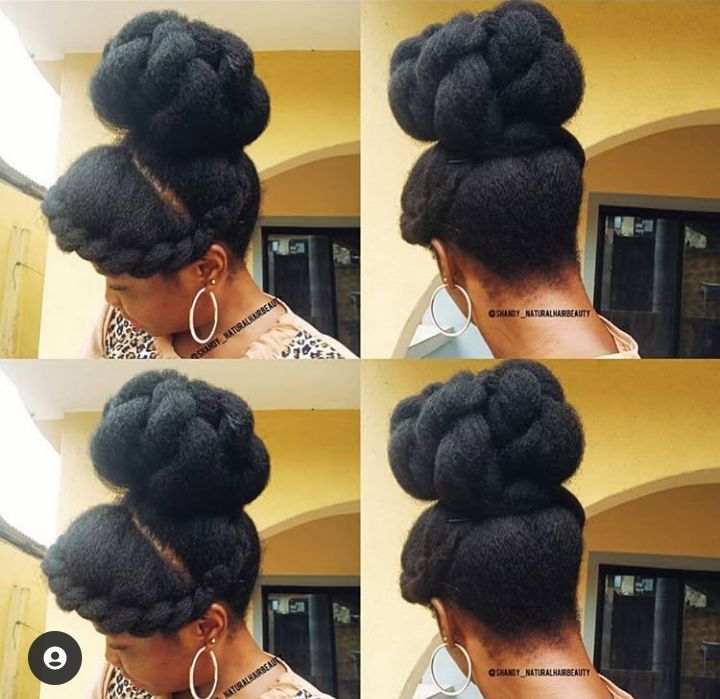 You can have your natural hair wrapped or folded in a special way to achieve a bun. Double and stylish wraps will give you a more charming look.
9. Ponytails on Natural Hair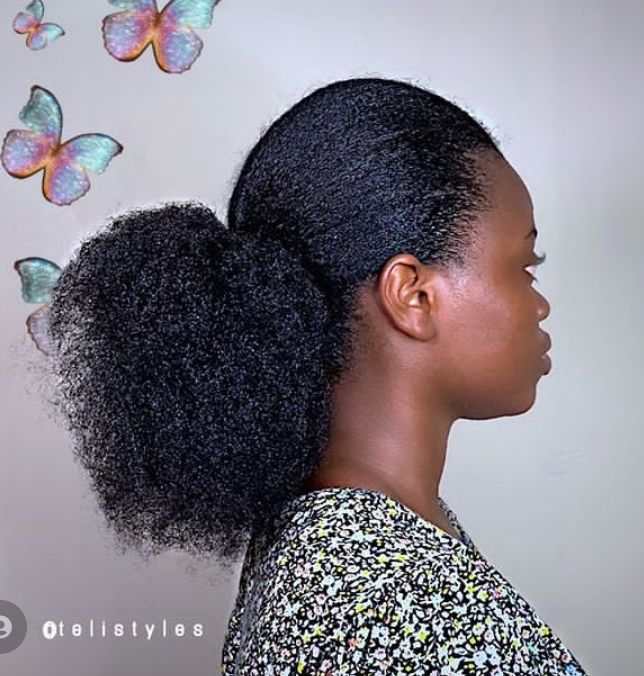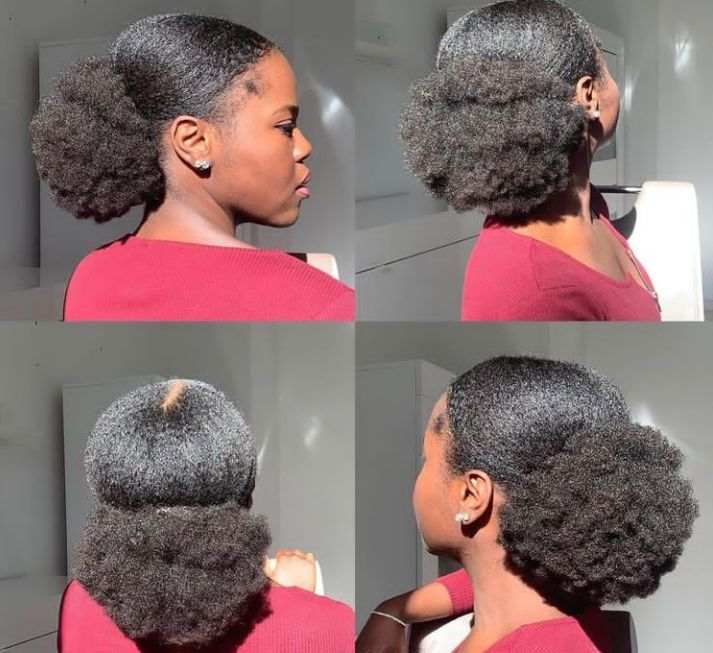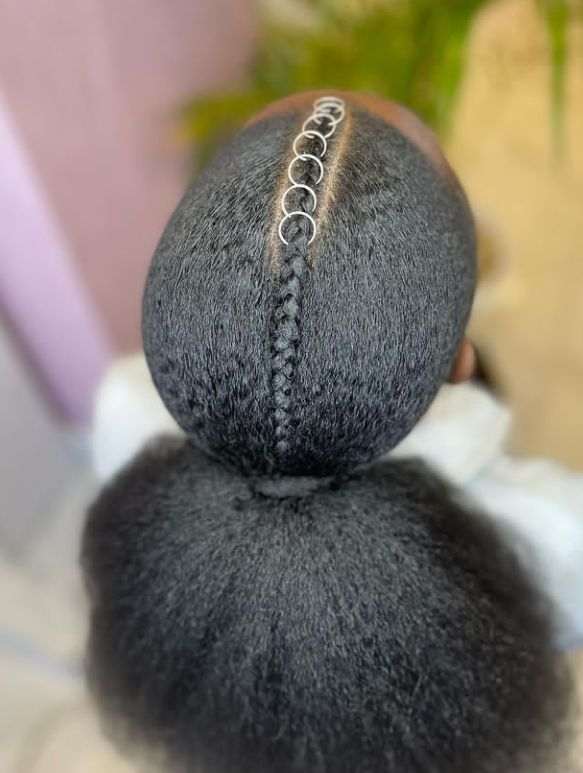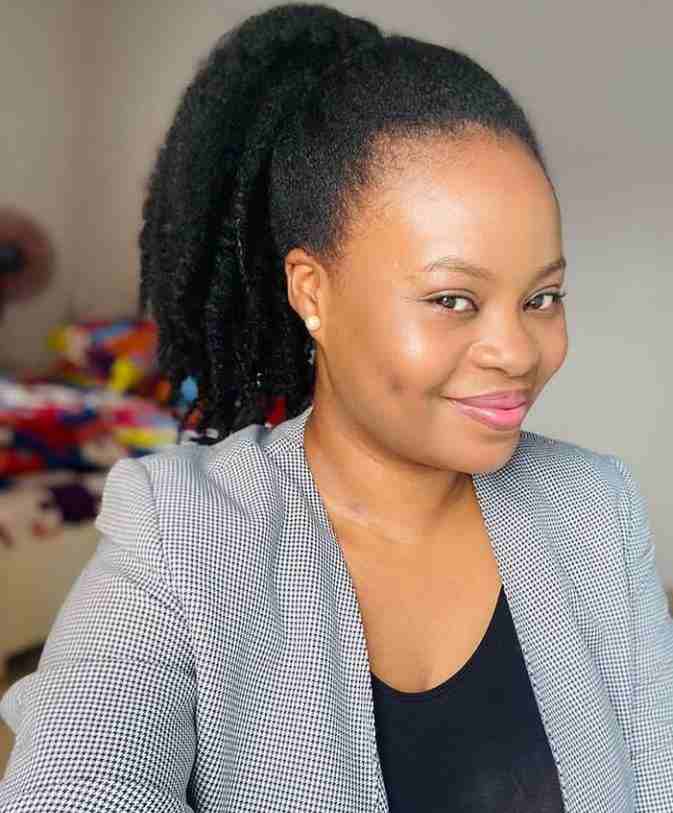 Ponytails on natural hair is so easy and quick to achieve. It works well on medium length and long natural hair. It is a good way to pull the hair away from your face.
10. Double Buns on Natural Hair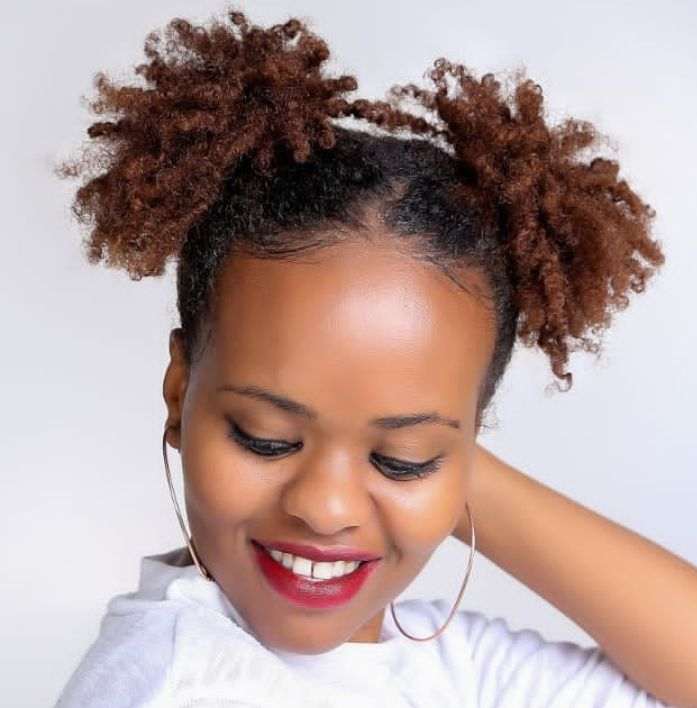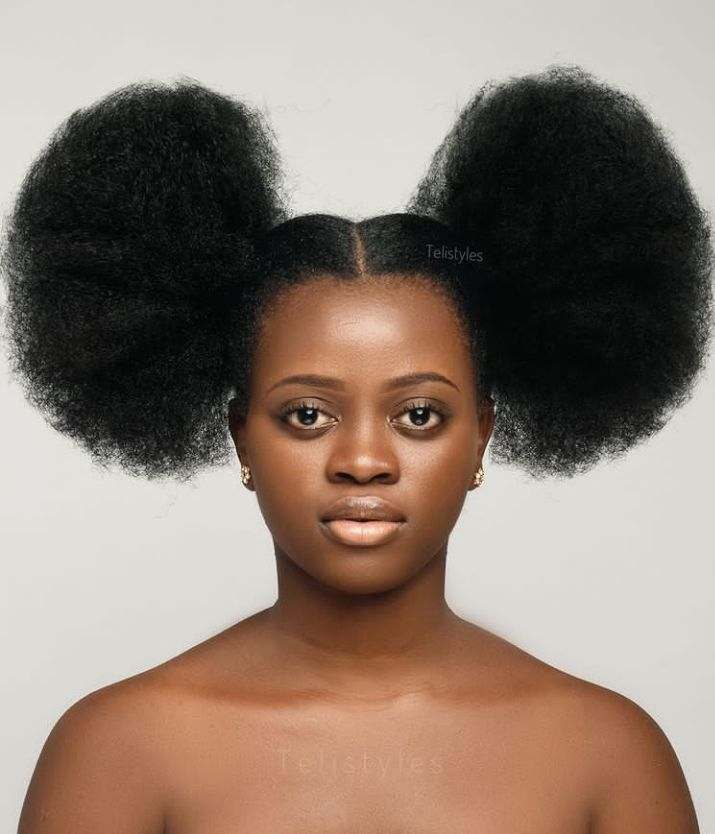 Don't want a single bun, then, try double buns. Divide your hair into two equal sections from the center of your hair and style.
11. Simple Cornrows on Natural Hair for work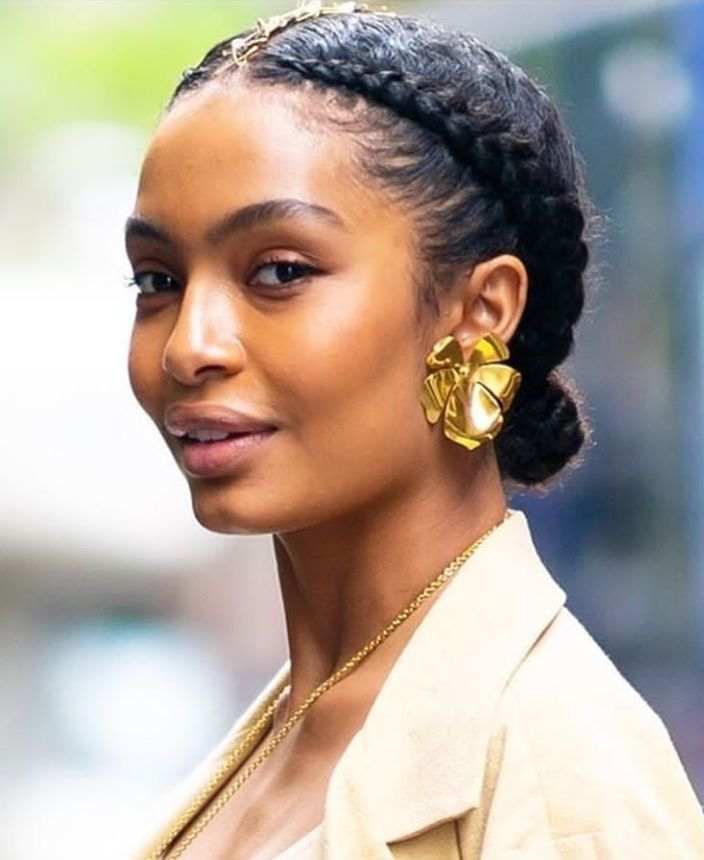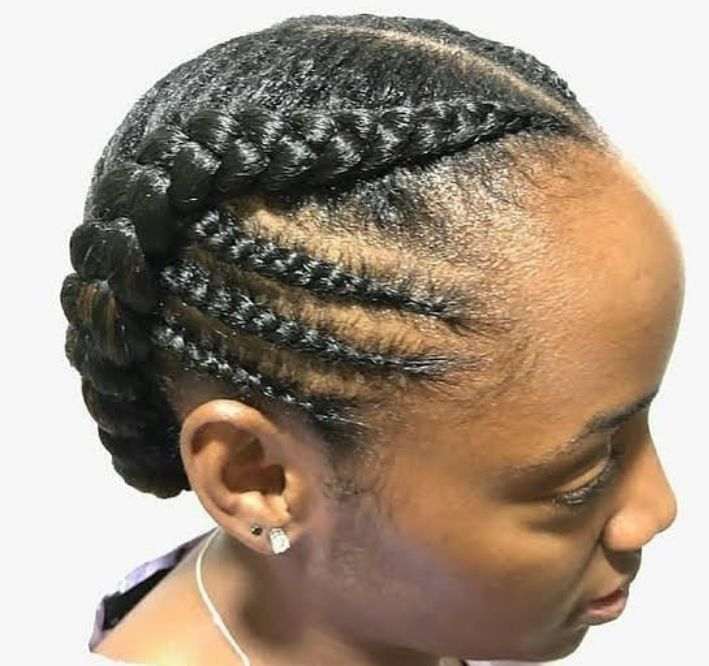 You can make simple Cornrows on your natural hairstyle. There are less time consuming ones which will equally last for you.
12. Short textured Curls on natural hairstyle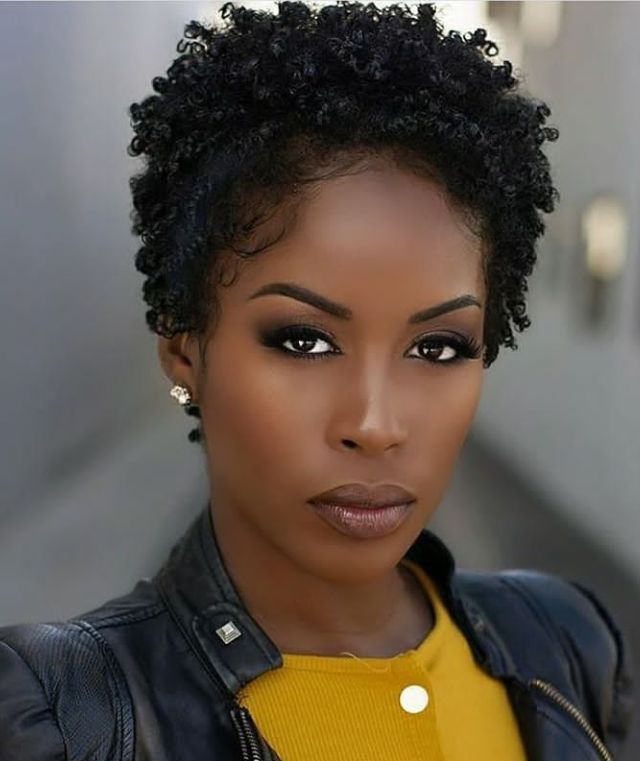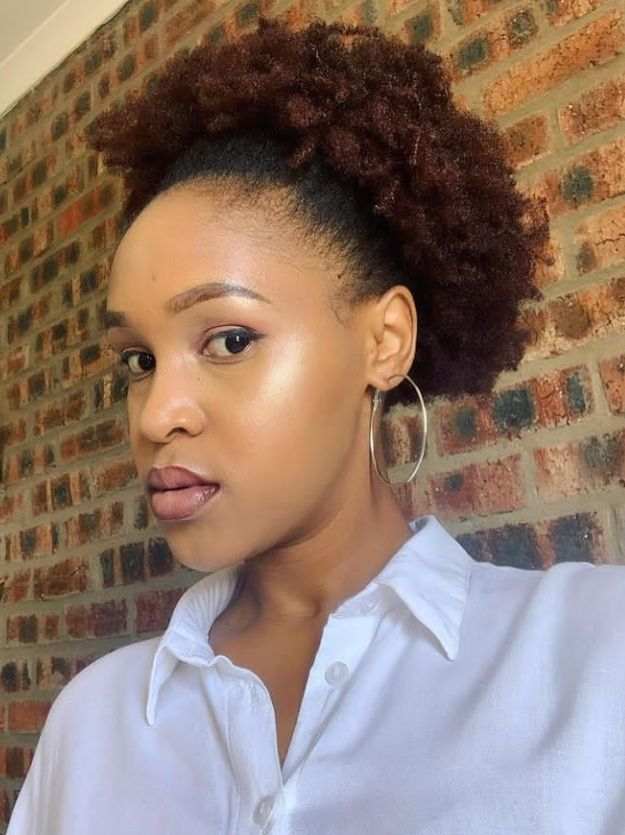 This hairstyle works well on short natural hair. Have your short natural hair textured and curled and style it as you desire.
13. Double Braids on Natural Hair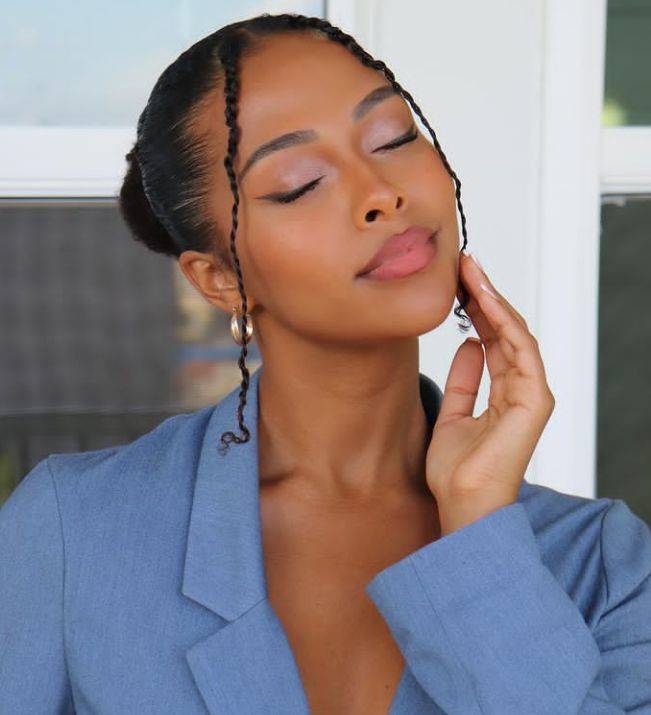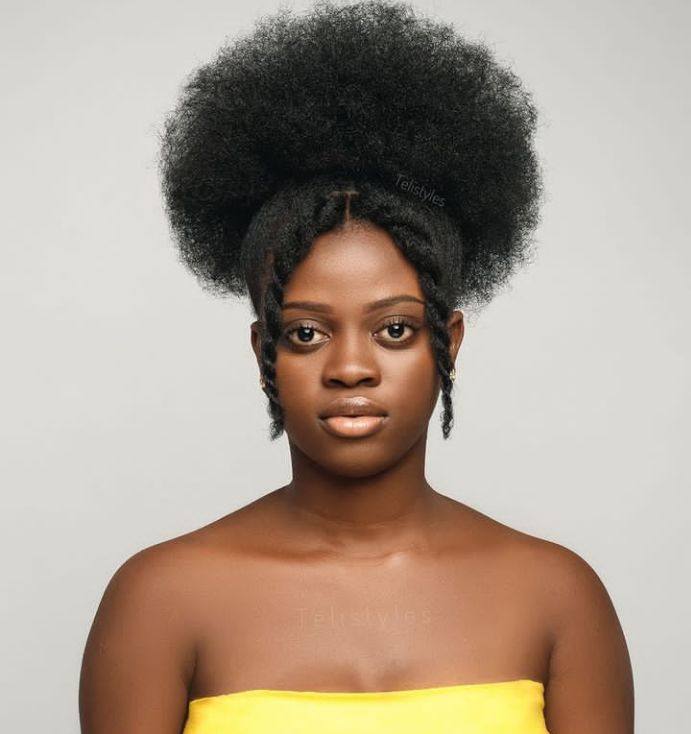 Create more simple and unique Styles with your natural hair. Adding fancy braids to the front of your natural hair gives it a more beautiful look.
How do you see our collections of Easy and Quick natural hairstyles for work? Keep visiting because we will keep you updated!
Also See; 30 Nigerian Natural Hair Weaving Styles Without Attachment
65 Best Afro Hairstyles for Ladies
50 Best Vacation Braids to rock this season