Dress Styles to hide a tummy – Are you searching for belly concealing outfits? Don't worry you have visited the right place as we are going to walk you through how you can prevent that stomach bulge with your dress style. Ladies/women can have big stomach as a result of many factors; for some, it could be hereditary, as a result of menopause, childbirth and lifestyle. There are at times you may wish to dress in such a way that the actual size of your tummy may not be too visible, this is not a difficult task because fashion designers have made different dress styles that ladies of various body shapes can use to hide any part of their body the wish to hide and your tummy is not an exception to this.

If you have a big stomach, there are some dress styles that should not be found wanting in your wardrobe. Dress Styles such as wrap dresses, High Waist, ruched dresses, loose tops, peplum tops, maxi gowns, corset dresses and so many other dress styles.
Best dress styles to hide a tummy
1. Wrap Dress Styles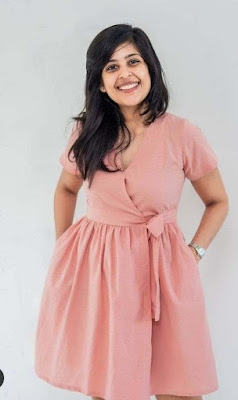 @Joel.clothing.sl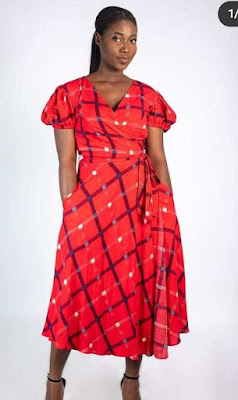 @emma_jones_m
A wrap dress style forms a closure at the front as a result of wrapping one side across the other. Wrap dresses can come in the form of a gown or top. This dress style forms two layers that hides the belly bulge and also the pattern created by the crossing of the two sides of the cloth makes the tummy to be hidden. 

2. Maxi Dresses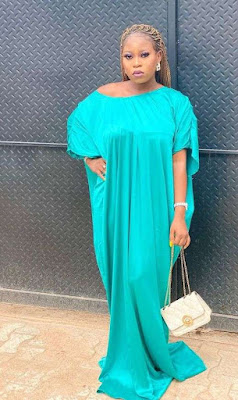 @alagatayo_pepper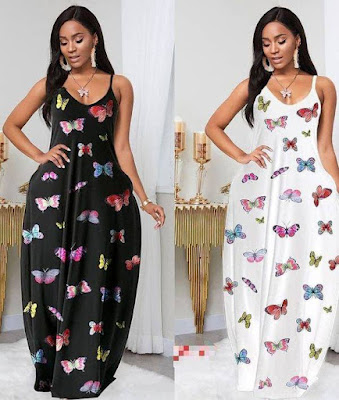 @cuties.trend
Maxi dresses can either be long or reaches the ankle. This dress type is fitting at the top but free flowing at the bottom. Maxi dresses will conceal your big belly and you can style it according to your choice. 
3. High Waist Skirts and Trousers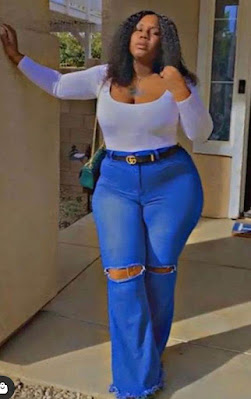 @afreshclothingla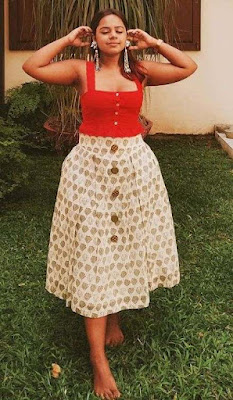 @debasrideb
In high waist dress styles, the silhouette of the dresses is above the waistline and rests on under the bust. High Waist dresses hides the tummy inside the skirt or trousers waistline and it usually made of thick material fabrics. If your tummy is of bigger size, then, consider putting on high waist jean styles.
4. Jackets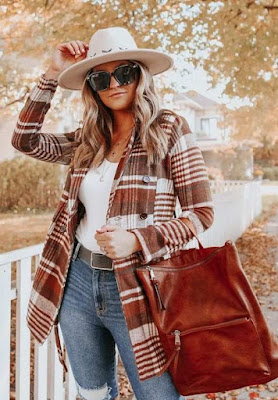 @magnoliaboutiqueindianapolis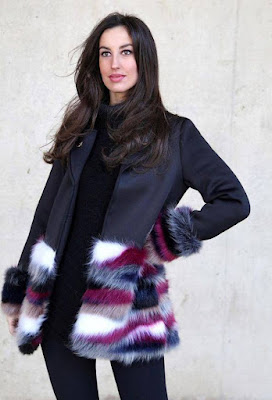 @gretabyclaudiab
Jackets whether long or medium length hides the belly fat. During winter, jackets are seen being rocked by ladies all over the place and you will notice that the tummy size is not too noticeable during this period. Some jackets hides the belly better when they are not buttoned up. Wool or thick material fabrics jackets are the best for this purpose.
5. Lose Tops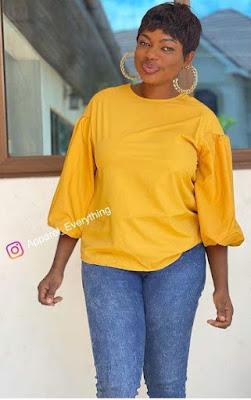 @apparel_everything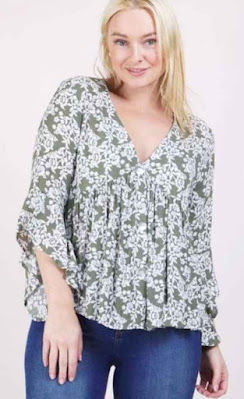 @mg23-cessnock
If you want  your belly to be invisible, then, consider rocking lose tops. Lose tops maybe fitting at the upper part of the body but becomes free flowing after the bust line. You can use loose tops to wear skirt or trousers, but please, do not tuck it in as this may defeat the aim.

6. Corset Dresses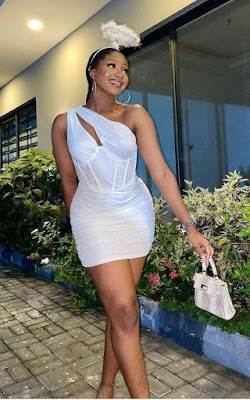 @styleinlagosss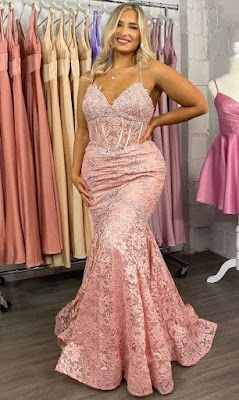 @lovemarlas

A Corset dress is a dress infused with corset which is meant to clinch the waist as well as give support to the torso. Corset dresses helps so much in holding the tummy into a desired position, it presses the tummy inside and makes it appears flat. Corset can be infused in a top, jumpsuit or gown styles.
7. Ruched dresses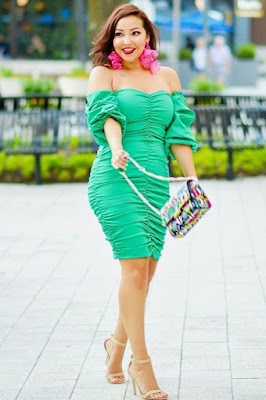 @mrs_bella_maria
A ruched dress is a dress that is designed with pleated, gathered or multilayered strips. Ruched dresses plays a great role in concealing the tummy and gives the body an overall slim looking appearance.
8. Peplum dress styles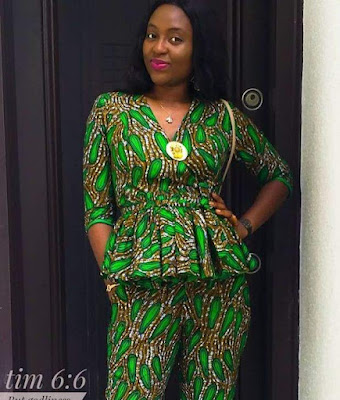 @drb.fashion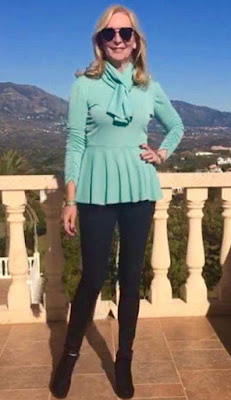 @paulalovestostew
Peplums are short gathered strips that are being attached to the waist top, gown, jacket of a woman's cloth that creates hanging frills or flounce. Peplums dresses hides a big tummy but you must ensure that the peplums are attached in the right position in the dress so that it will play its role well.
9. Shift Dresses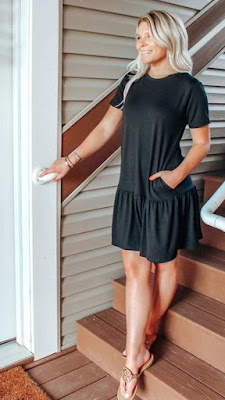 @carolineandco.wv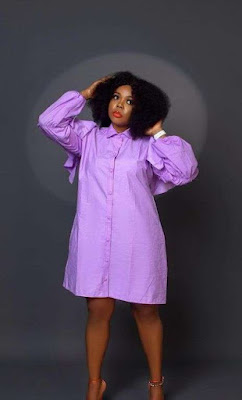 @ruttygal
Shift dresses flows from the shoulders down to the knee. This dress style is free flowing and the measurement of the dress is increased immediately after the bust. Shift Dress style is simple and a good way to keep the belly hidden inside the dress.

10. Dark/Bold Color Dresses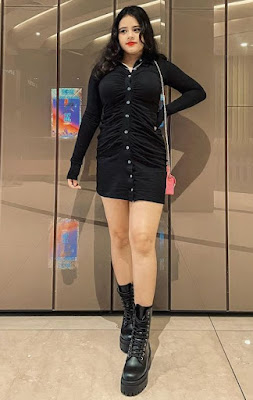 @_thebrightestblue05_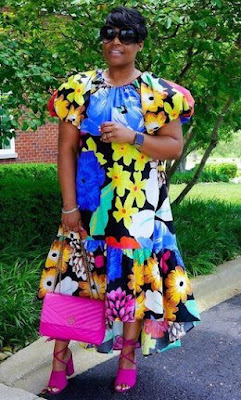 @christyle_ray
Darker shades of color creates a slimming illusion on your dress style. Dark or bold colors like black, red, blue and so many other dark colors will give you a more reduced look on your belly side.
Tips for hiding a tummy or belly bulge
1. No matter the type of outfit that you are choosing, make sure that it is not too tight. Too tight or fitting outfits may prove stubborn in concealing your tummy.
2. Switch dress styles, don't stick to only one dress style because you think it is the best in making your belly fat invisible, other dress styles may be better.
3. Do not clinch a belt at your waist. Try as much as possible to avoid clinching a belt at your waistline. It will reveal the actual shape of your tummy.
4. Be bold and confident with yourself in your chosen outfit. Do not be too conscious to check whether your tummy is showing or not as this can make you feel uncomfortable and also draw uneccessary attention to your area of focus.
How do you see our collections of best dress styles to hide a tummy? Keep visiting because we will keep you updated!