Green outfits will bring you close to the color of nature. Green color symbolizes life, fertility, peace and harmony. It is among the widely patronized color for summer. Green dress styles can be combined with other colors depending on the choice of the owner.
Green outfit ideas for ladies comprises of a great collections of stunning outfits in green color. I have arranged it in such a way that you can easily choose your desired style from the collections. Green color comes in different hues or shades such as Emerald green, Lime Green, forest Green, sage, seafoam so on. Green color can be combined with grey or natural colors, pink, black, white or when in doubt, make use of your color palette. You can also wear green as a monochrome.

Best Green Outfit Ideas for Ladies
1. Green color can be worn as a monochrome

Fanifashion/Instagram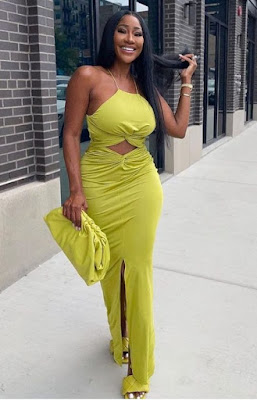 Itsthestylehive/Instagram
Do you want to go with an all green? It's not a bad idea! Green can be styled as a monochrome. If you want to add style to it, then, try combining various shades of green for a more stylish look. You can make your accessories all green too or choose another color that complements with green.
2. White and Green colors gives you a superb combination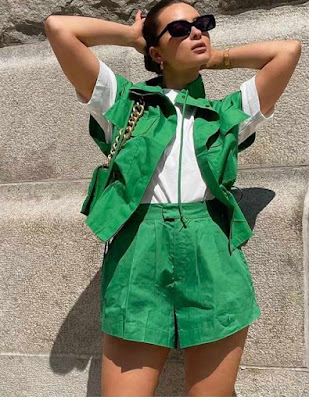 Gretaurb/Instagram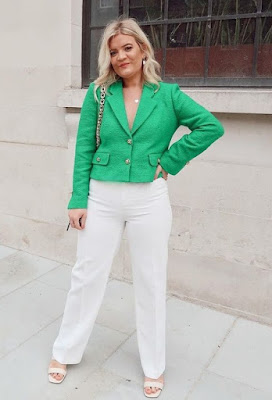 Hannah_briggs/Instagram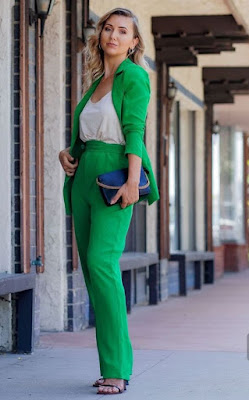 Missdoubleyy/Instagram
White and Green color outfit combination is among the popular ways to wear green. No matter the shade of green color that you are choosing, it will look cool with white. Green jacket and pants with a white camisole makes great sense for parties and other occasions. 
3. Tone down your green outfit with black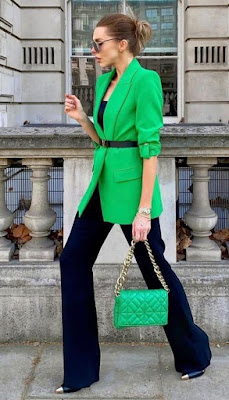 Mandys_fashionstyle/Instagram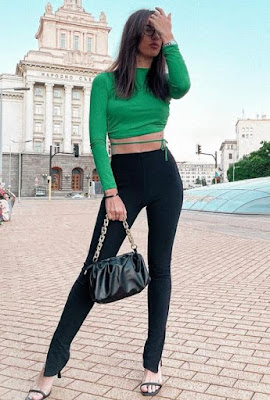 Gabriiellsi/Instagram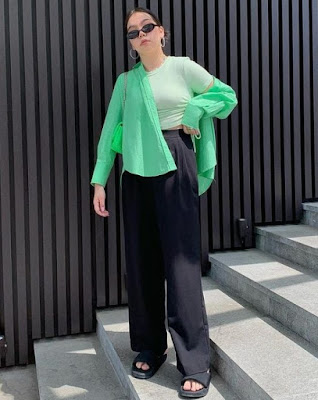 Notherself_/Instagram
Green is a sharp color we all know that, but there is a better way to style it for a more cooler shade, that is by combining it with black. The black can either be the shirt, skirt or trousers, it will still look great.
4. Green and Pink is for sharp ladies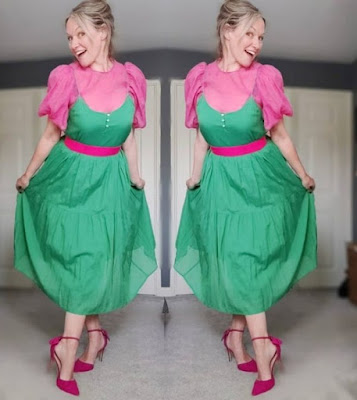 Going.myownway/Instagram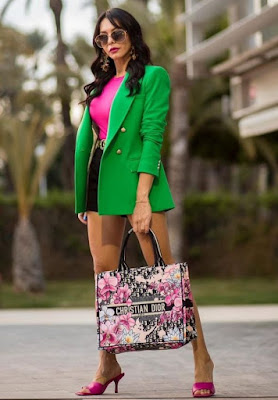 Nayuskka/Instagram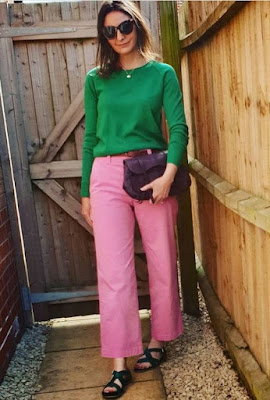 Amummyedit/Instagram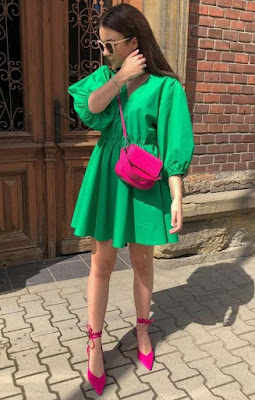 Sabina_es/Instagram

Green is a sharp color, pink is also a sharp color, combining both colors will give you a sharper look. Forest Green and fuschia pink will give you a bold color while peach and emerald green will give you a lighter shade.

5. Green in flower prints is superb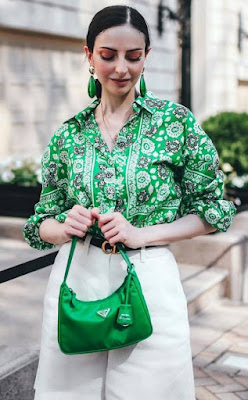 a_angi/Instagram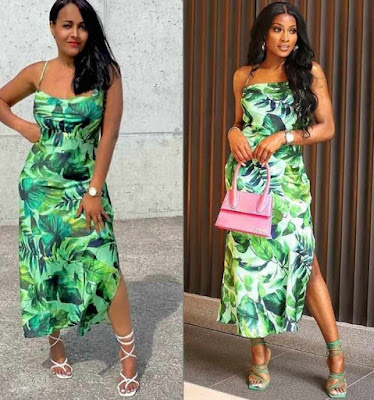 Nadine_rodrigues/thejenniejenkins/Instagram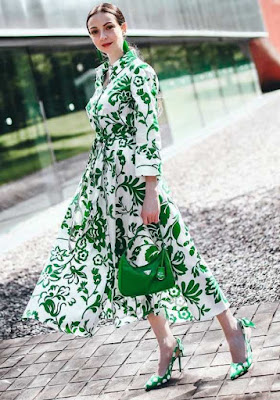 A_angi/Instagram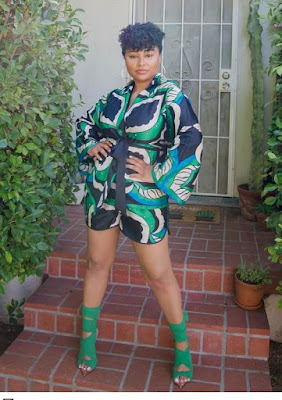 Storm_monae/Instagram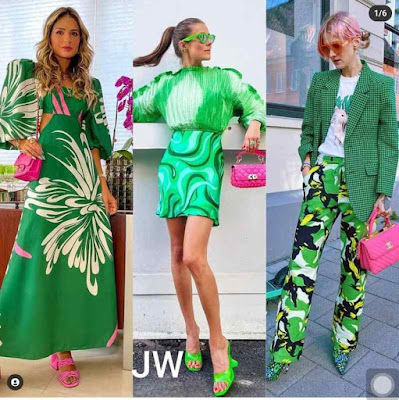 Juliannawilde/Instagram
Having your outfits in flower prints with various shades of green is also a fantastic style to wear your green color. This also gives you the opportunity to combine other colors perfectly to your style. This style is best as casual or party outfits.

6. Green looks good with gray colors and other light colors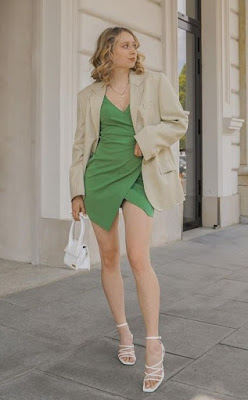 Osipowiczka/Instagram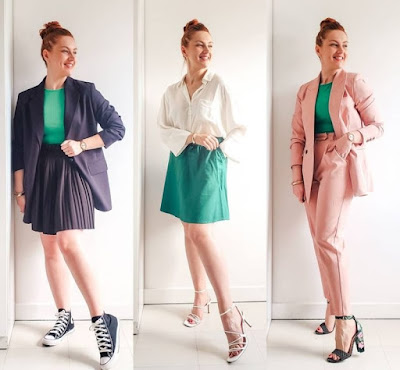 Marine_brst/Instagram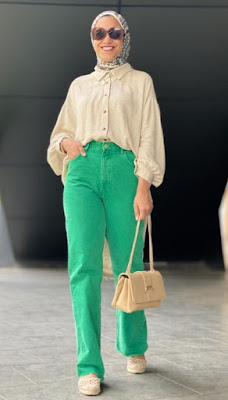 Nourhan.gado/Instagram
This is also another fantastic way of combining green for a cooler shade. Starting from light gray, medium gray to dark gray, you can never go wrong with it. There other colors to with light colourfulness that will also give you a great look.
7. Green and Blue Jeans is for a charming look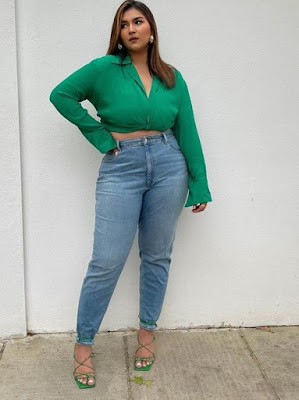 Bysaher/Instagram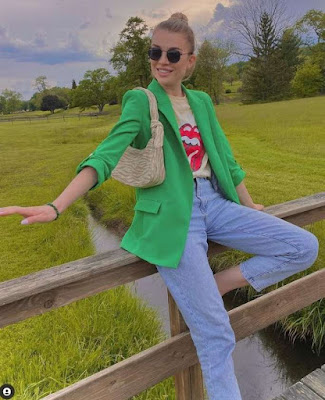 Thisisdahila/Instagram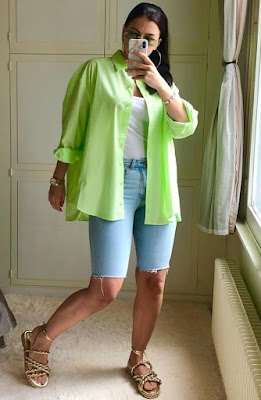 Sucreesaleestylee/Instagram

Yeah, you can style your blue jeans with green shirt or top. Sky blue jeans will make a bold statement on this style. Suitable for casual outing during summer or any other season.
How do you see our combination of Green outfit ideas for ladies? Keep visiting because we will keep you updated!
Also See; How to color block outfits