Use these friendship letters for him or her to remind that your friend how much you love or cherishes him or her. Never fail to acknowledge your friend for all the he or she has been doing for you. Do this regularly to strengthen your relationship with that person who truly welcomes you in his or her life, it could be your boyfriend or girlfriend.

Friendship Letters for Him or Her
1. Our friendship is here to stay
My Lovely Friend,
Could anything on earth ever tear us apart? No it can't be possible because we are inseparable and permanently glued to one another. I see  both of us being celebrated as the oldest friends in the world. The future belong to us and together we shall surely conquer it and emerge victorious. You know my heart and I know yours, that is why it was easy to get along smoothly, you understands me very well and also know the right way to treat me at all times. We are the best of friends that any one can crave to have. We hold the secret of true friendship and we practices it, that is why our friendship will last forever.
2. You are my One in a million friend.
Dearest,
Even if I am to make a choice in the midst of a million people, I will still choose you as my dear friend. You are so unique and always stand out from the crowd due to your charming characteristics. True friends like you are rare to find, that is why my heart is entirely where you are. God created you specially for me and made it possible for us to locate each other. What I would I have missed if I did not go to that place I met you? Every night and day, come rain and come shine, you will always be that friend whom I will always hold in high esteem.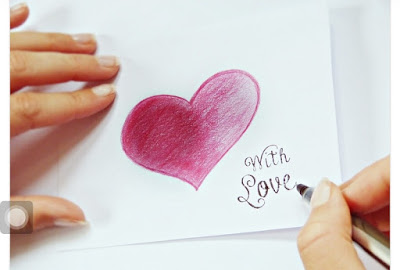 3. Thanks so much for being my motivator.
My Best Friend,
You have played a great role in my life that no one else had played. You have touched my life in such a way that no one else had done. You really motivate me when I wanted to backslide. You always offer me a helping hand when I fall. You are among the secret to my sucess.You are not only my motivator but also a good role model who inspires me to do more. You always treat me like your sister/brother and never allows anything bad to happen to me. You are such a kind person, always willing to help and guide. In all that I do, I will always be grateful to you for being my motivator and a great source of inspiration which have made me to conquer in all my ways.
4. I can catch a Grenade for you.
My sweet Friend,
 To be frank with you, I can go extra miles just to make you happy, You mean alot to me and to my life. Do not be afraid to tell me waht you need because I am ready to offer you a helping hand. You are my inestimable friend whom I will never like to see neither in need nor want. Even if it worth for me to the highest mountain top, I will do it just to make sure that you are happy. You are really that friend of whom my heart welcomes, that is why I am willing to make any level of sacrifice for you to be satisfied. Be always happy and fulfilled because someone is ready to go extra miles to get what you want for being a nice person.
5. You are a true friend,it is written all over you
Hello My Dear Friend, 
I do not need a microscope to view your heart, I do not need a spiritual eyes to check whether you are a true friend or not because what you are is written all over you. Your face is like that of an Angel capable of calming a troubled heart. Your smile is so charming and irresistible and always restores my joy and happiness when I am sad. Your laughter is all that I want hear because it gives me the assurance that all is well. In short, everything about you radiates goodness. You are great reward and a great succour to my life. I can't afford to loose you and I will make sure that I do not let you go.
6. Two are better than one, you have proved it to me.
My Bestie, 
Your presence in my life really touch me alot. You proved to me that it is better to walk together than to walk alone. I achived alot by following your great ideas and advice. You are not only my good friend but also a great companion. No dull moment with you, always ready to be with me in thick and thin.Words alone can't be able to express all that you mean. Do not ever doubt it for a second when I tell you that I love you and that you the best thing that ever happened in my life. I will keep on loving and cherishing you forever.
7. Thanks for being my good friend
My Good Friend,
Of all the friend that I ever had, I am so proud to tell you that you are the best of all of them. You are not only my good friend but my best friend. I blessed the the day that I met you and I am so proud of having you as a part of my life. Thanks for being a friend with so many outstanding qualities. I will make sure that our friendship continues to be an examplary one.
Friendship Poem
A world without a friend will be so wide and vast.
Just like the saying goes;

"It is easier to break one broom stick than a bundle of broom sticks"
Being in friendship with you have really proved that to me,
You are such a wonderful friend,
Always willing to offer a helping hand.
With zero trouble and a great peace maker.
Who will not like to have a friend like you,
Ever smiling face and jovial look,
Always wearing goodness as a cloth,
Difficult to provoke and ready to forgive,
Oh! What a great friend I have where you are,
You are such a charming personality.
Just like the morning star,
Your beauty radiates all over you,
You are not only physically beautiful/handsome, 
But also intellectually sharp.
The world needs more of your kind,
No one that come across your way will not like you,
I am the luckiest person having you as a friend.