Here, you will see the latest senator wear designs for ladies which you can wear to any occasion. Senator suit styles for ladies are really trending. Gone are the days when it was believed that senator styles are meant for men alone. Today, designers have proved to women that senator outfits will also look good on them.
We have made a great collection of senator wear designs for ladies which you can choose from. One thing I like most about senator attires for women is that you choose to sew either long sleeve or short sleeve with skinny pant, you can choose to sew senator gown or even skirt and blouse.

It is not a crime if you choose to wear senator outfit to work, office or other occasions as it is not confined to traditional attire alone.

Whatever style you are choosing, pay great attention to the senator material that you want to use, also consider the colour of the material because this traditional style looks great on certain sharp colours. Equally, there are great Ankara designs which you can use to sew your senator wear designs for females.

Here are our Great collection of Latest Senator wear designs for ladies;

 Short sleeve shirt senator wear designs with skinny pant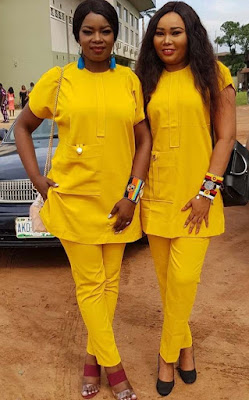 Instagram @africanfabricanddesignske

Yellow is flashy and beautiful. See how gorgeous these ladies looks in their senator wear. When you want to slay effortlessly to any occasion, consider this style.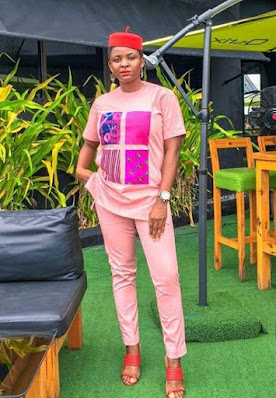 Instagram @theonlychioma

When you want to go stylish, you can choose to rock your senator suit style with patches of Ankara designs on your shirt, this will give you a classy look. Take this attire to another level by putting on either a hat or a small cap.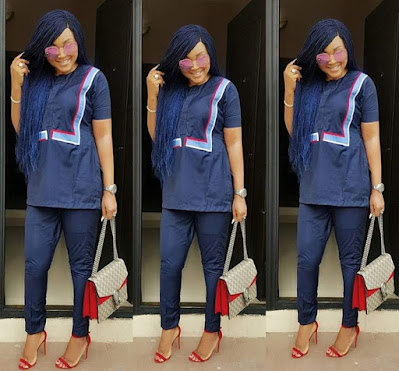 Instagram @realmercyaigbe

Don't be confused, always choose a cool colour for your senator wear design and combine it with the right accessories. It will not look bad when you choose to attach buttons to the shirt of your senator wear.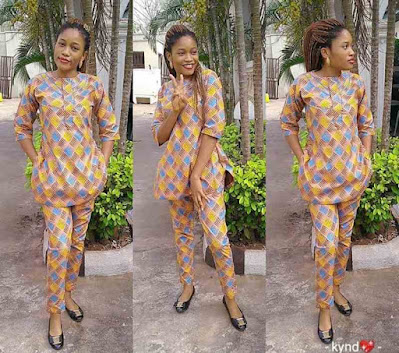 Instagram @mimire_kindness

Simple and fine. The design of this Ankara material gave this senator wear design a stunning look.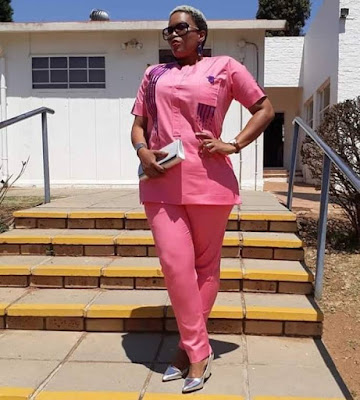 Instagram @majitatailors

Pink senator wear design does not only look classy but trendy. Try designing any part of your shirt to suit your taste.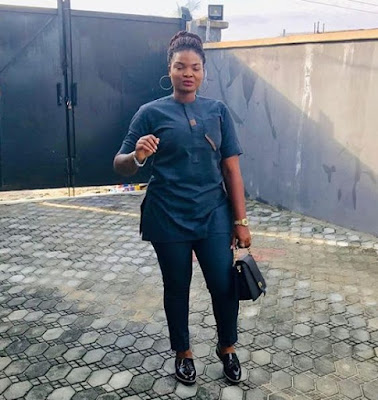 Instagram @stitchperfect55

No wonder most ladies does not joke with senator suit style because it makes them look gorgeous  and classy.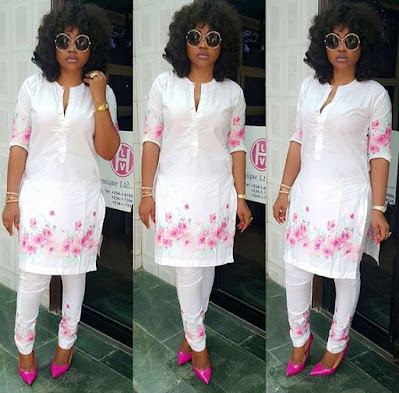 Instagram @realmercyaigbe

You can also use plain and pattern material for your senator attire. White and pink colour always gives a great combination.

Long sleeve shirt  senator wear designs with skinny pant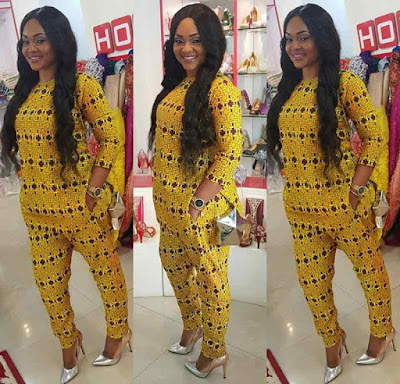 Instagram @realmercyaigbe

Like I said before, you can equally use Ankara material for your senator suit style. Long sleeve makes you look sophisticated and corporate.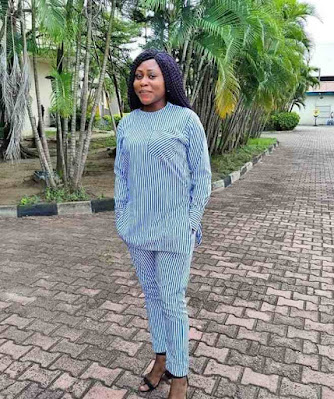 Instagram @princessfashionhub

This stripped senator outfit looks great on this lady. Choose the design that you are comfortable with and that will also be good for this style.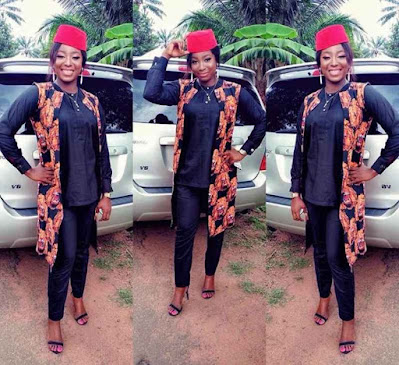 Instagram @tomiclothing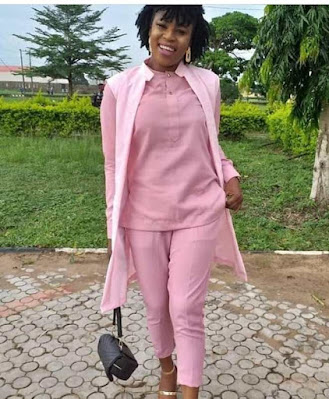 Instagram @ladeempire_1
It's not a bad idea to rock senator outfit with long jacket. Whichever jacket you want to choose, make sure that it complements with your style.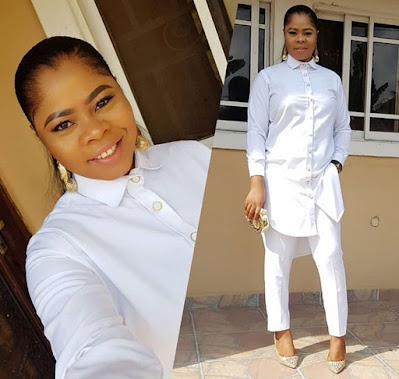 Instagram @1402events

White senator suit style is one design that always stands the taste of time. This long sleeve senator attire with skinny pant looks unique.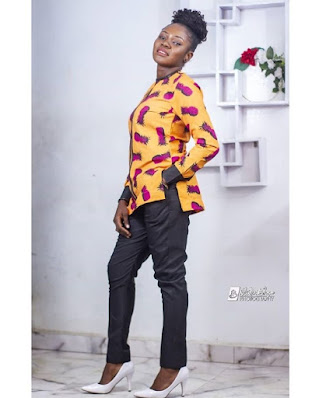 Instagram @passypascaline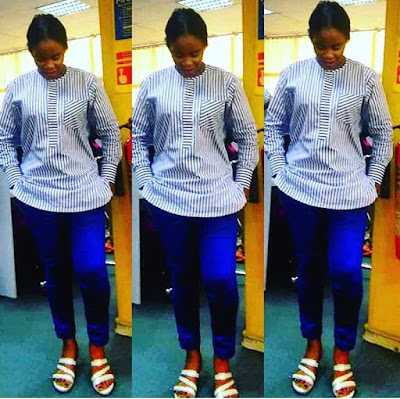 Instagram @princessfashionhub
It is not compulsory that your shirt and pant will be the same colour. When choosing this senator wear design, always make sure that that that the colours are well combined.

Senator Gown Wears Designs For Ladies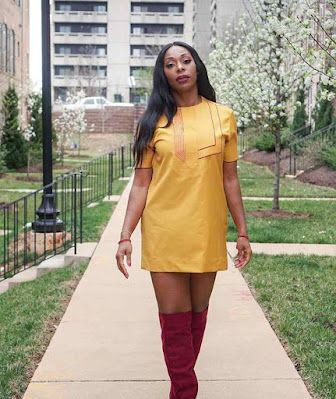 Instagram @sandyisinternational
This senator short gown style is suitable for all occasions, be it party, office or for other event. The yellow and tiny red line used to trim the upper part gave this style a great look.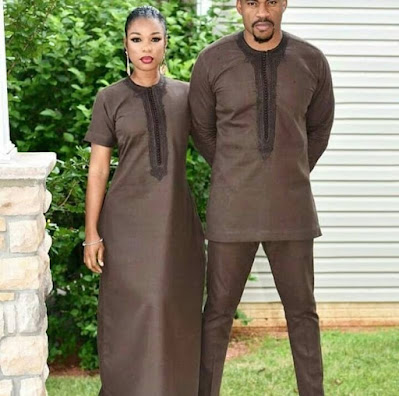 Instagram @suretemmy_collections
Couples can also rock senator style either as a pre-wedding shot or for other occasions. The senator long gown style that this lady is putting on is superb. The embroidery design is awesome.

How do you see our senator wear designs for ladies?

Also see; Latest Agbada Styles For Ladies
Ankara Tops With Jean Trousers
Latest Ankara Jump Suit Designs For Slim and Plus sized Ladies