Meet Jaruma

Hauwa Saidu Mohammed, popularly known as Jaaruma or Jaaruma Empire is the most successful and highest paid Nigerian sex therapist. She became popular because of her therapeutic products which according to the users is effective. This has earned her a lot of followers both on Facebook, Twitter, Instagram, YouTube where she markets her products. Jaruma is a wife, mother, counsellor, therapeutics, philanthropist and a successful entrepreneur.
Biography

Jaaruma comes from Tangele by tribe in Billiri Local Government of Gombe State in Northern Nigeria. She was born on 26th of October 1993.


Education

Jaaruma had her Primary education at New capital nursery and primary school in Asokoro Abuja, and her Secondary Education at Nigerian International Secondary School, Wuse 2, Abuja.

After her secondary education, she proceeded to Ahmadu Bello University, Zaria in 2007, but later discontinued when she was in year three. She later headed to Istanbul Kultur University, Turkey where she studied International Relations and Human therapy. She has a total of two bachelor's degrees. Jaaruma speaks four languages.

According to Jaaruma, she is a Muslim, but not an extremist.

Career

Jaaruma studied and mastered silky kola with Lakanin Ning for over three years before sending it out for trial across the 36 states of Nigeria. She released the details of her study on the 26th of April, 2017. She is also the brain behind the therapeutic advantages of Azanza Garckeana also known as Snot apple, Mutohwe, African Chewing gum, Goron Tula, Tula kolanut or Morojwa which is used in treating diabetes, heart diseases and other ailments.

Jaaruma products

Jaaruma Empire which Jaaruma is the CEO deals with:

Jaaruma dresses
Jaaruma hair extensions
And the popular Jaaruma therapy
Other Jaruma products

Jaaruma silky kola
Jaaruma magic tea
Jaaruma cooking oil
Jaaruma table water
Goron Jaaruma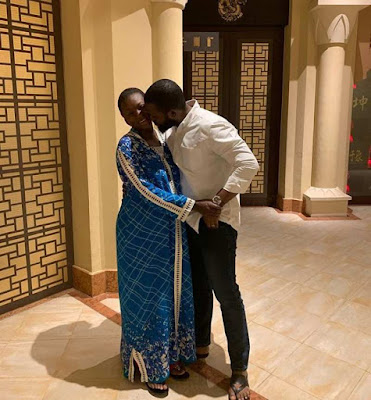 Marriage and Husband

On 9th of September 2018,Jaaruma tied the knot with her long time friend, Fahod R. Isabor, whom she has been engaged to for a very long time in a secret wedding which had friends and family in attendance. On September 2019,Jaaruma announced through her social media handle that she has given birth to a set of twins.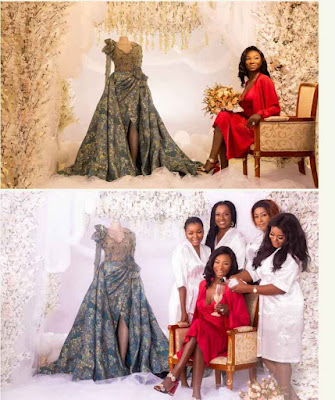 Jaaruma also a philanthropist

Jaaruma has a way of giving back to the society, that's why she introduced her foundation which aims at youth empowerment, paying school fees for the less privileged and other donations.

Jaaruma net worth

With the volume of her business and popularity, Jaaruma disclosed that she makes tens of millions in a month.

Other things Jaaruma is known for

Last time, Jaaruma was on the news when she said that she kneels down to serve her husband food, and also advised other women to do so.

She gives advice to women on relationship, advice's them to go and do test for vaginal infections and other types of infections before using her products.

She has once cried out about her product, silky kola that was stolen by the wife of the powerful king of her community.