Ella Nnabuchi ( Ella) is among the BBNaija 2019 ( pepper dem) housemate. She comes from Anambra State in Nigeria and she is 30 years old as at 2019.

Education and Career

Ella's educational profile has not been revealed. Ella is a Television presenter, Voice over artist, Actress and Model.

Relationship

Ella is single but not available.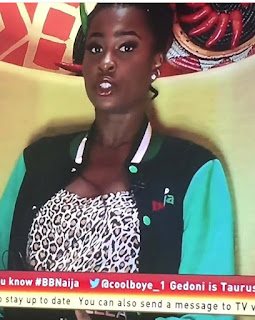 Likes

She likes dancing, singing, reading, travelling, and writing and poetry.

Dislikes

Ella hates liars and deceitful people.

What she will do with the money if she wins it?

For Ella, she hasn't taught about it yet.

Why will she be the favourite housemate?

To Ella, she is interesting and unique.

Related posts: BBNaija: Tuoyo; Biography, Age,State of Origin, Education and Career, Relationship
BBNaija: Avala; Age,State of Origin, Education and Career, Relationship
BBNaija; Sir Dee; Biography, Age,State of Origin, Education and Career, Relationship