DJ cuppy, one of the most popular female DJ and billionaire, Femi Otedola's daughter, has revealed why she is not ready to get married at moment.

DJ Cuppy after featuring in the Star drive with KOD and Cookiet Tee on Thursday, did not mince word when asked about marriage, she simply replied,
"I am not ready to get married and have kids now because it will slow down my career".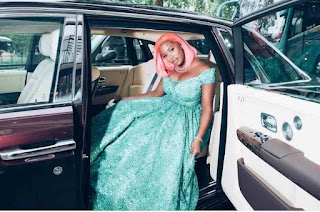 She also said that she doesn't like being referred to as a female DJ because she built her own brand and did not look up to any female DJ, and she is also the best DJ.