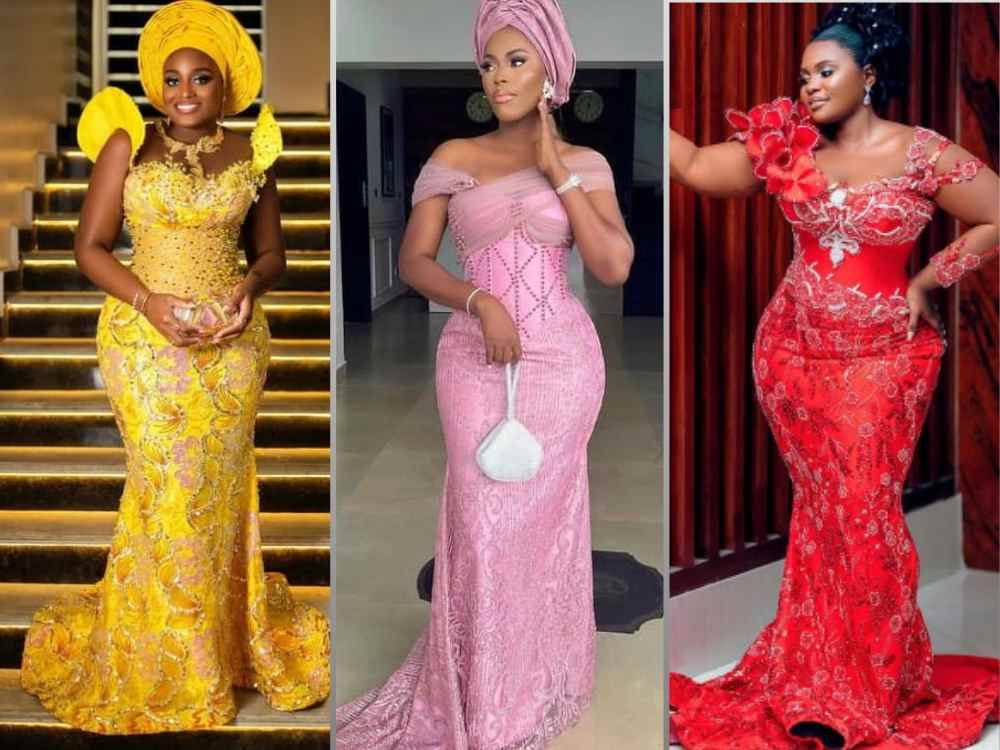 Lace Styles for Festive Season/Christmas – There are occasions that comes up once in a year, such occasions deserves a special treat. When you are about to attend such occasions, do well to appear in your best. In a country like Nigeria where their ladies and women likes to appear stunning to events, festive periods such as Christmas, Easter and any other celebration is a great avenue for them to showcase their amazing styles. Here, you are going to find the latest lace Styles that you can use to attend events like Christmas, Easter, Cultural Festivals and any other special occasion.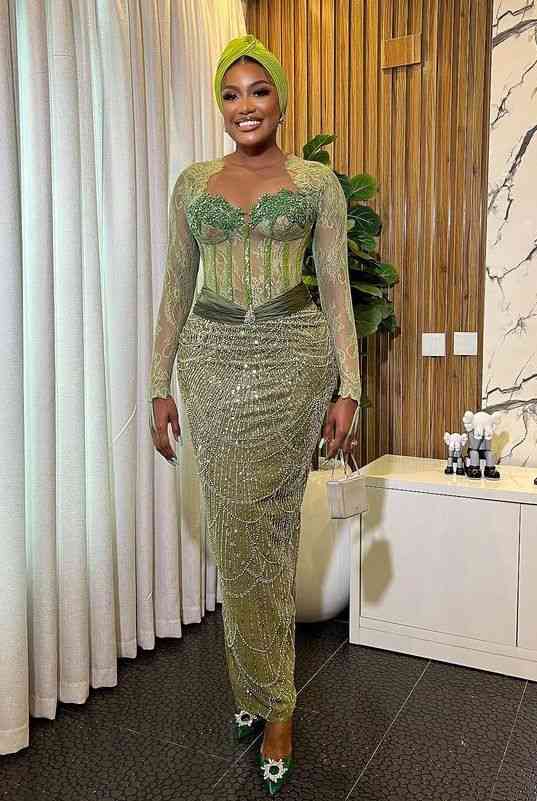 If there is no defined style for such occasion, then, you will have many styles to choose from. Lace gown styles, lace skirt and blouse styles, George lace with wrapper and blouse will be suitable for such events. In addition to this, you may equally be a celebrant during this season most especially for Ladies, you will find classy styles that you can choose from here. Lace fabrics have special embellishments that makes it the right choice for several occasions.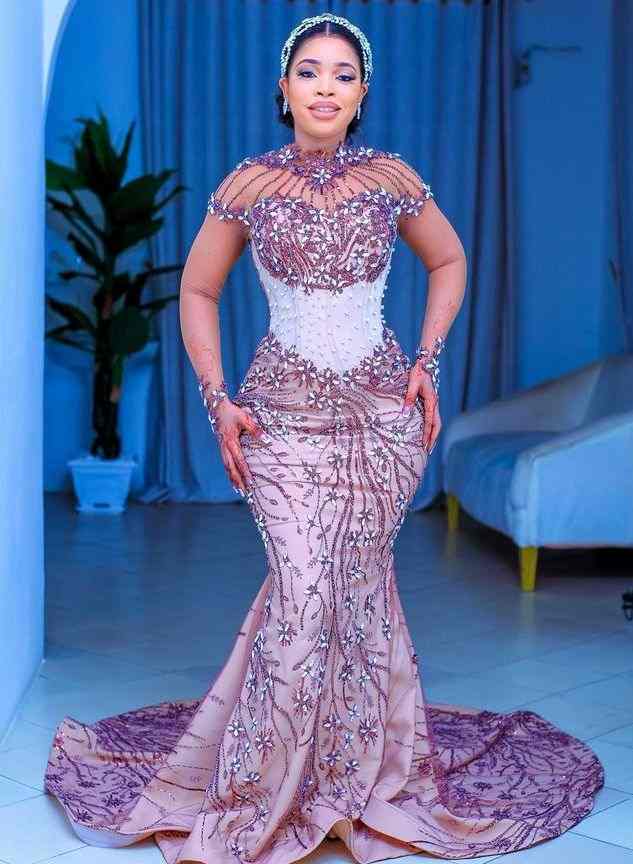 When you have made up your mind to sew a style for any festive season, the first thing that you need to consider is the right color and the right fabric. Then, you choose the right style that will look good on you. Choosing the right fashion designer that will give you exactly what you want is also very important. These dresses looks stunning when they are matched with the right accessories, choose the perfect combination for it.
Lace Styles for Festive Season/Christmas
Lace Gown Styles with Side Split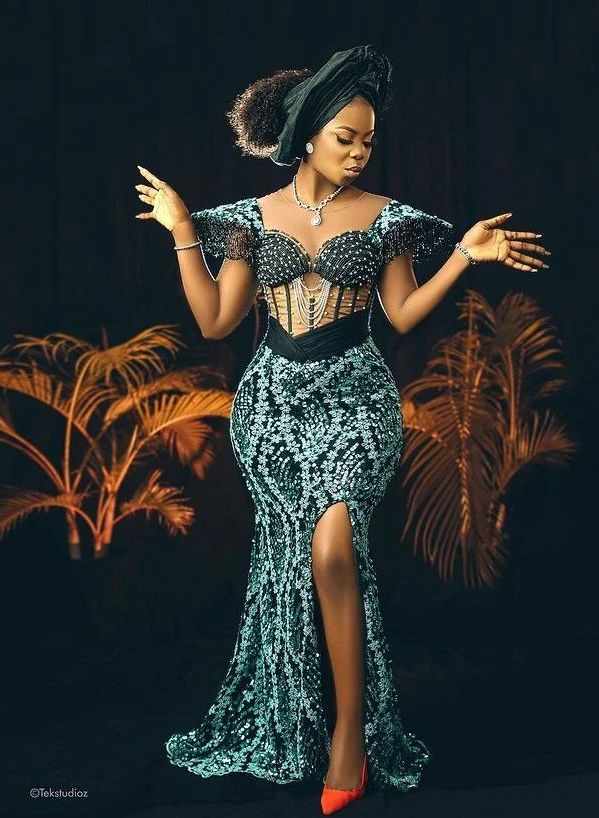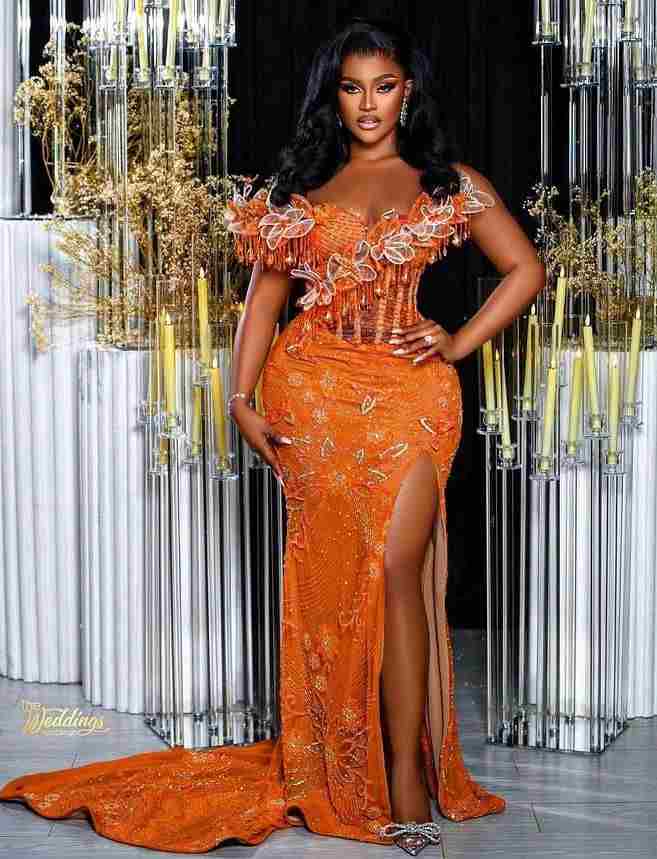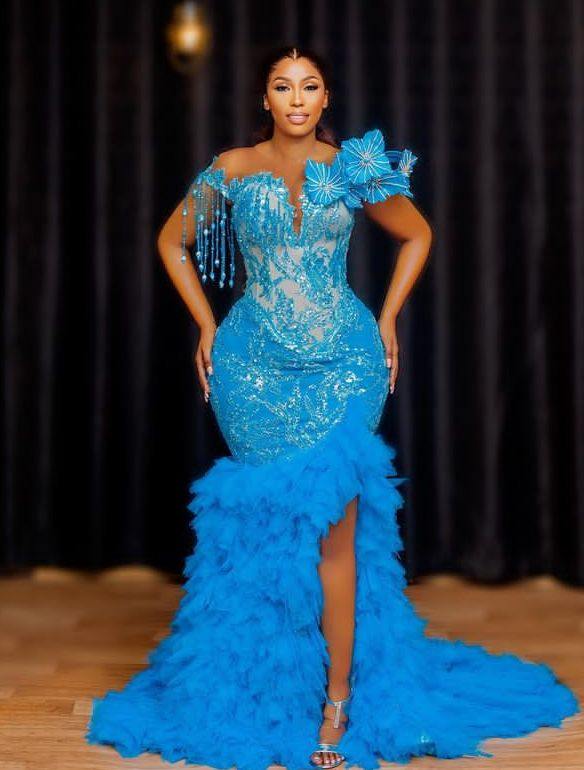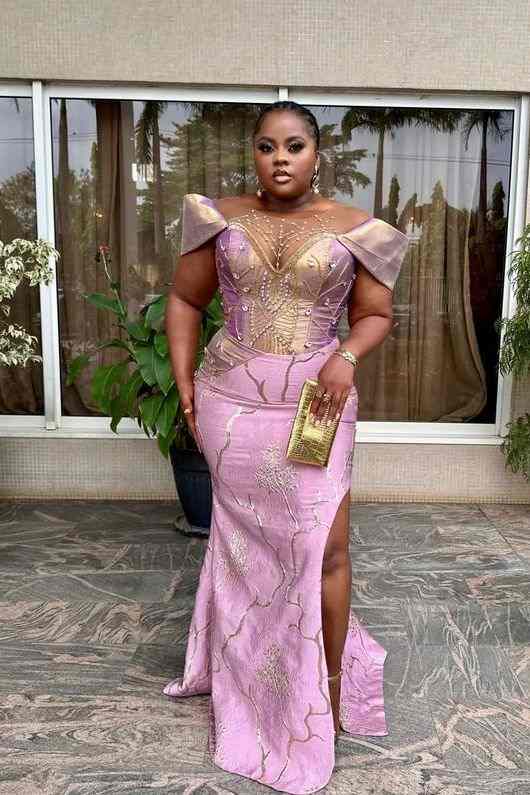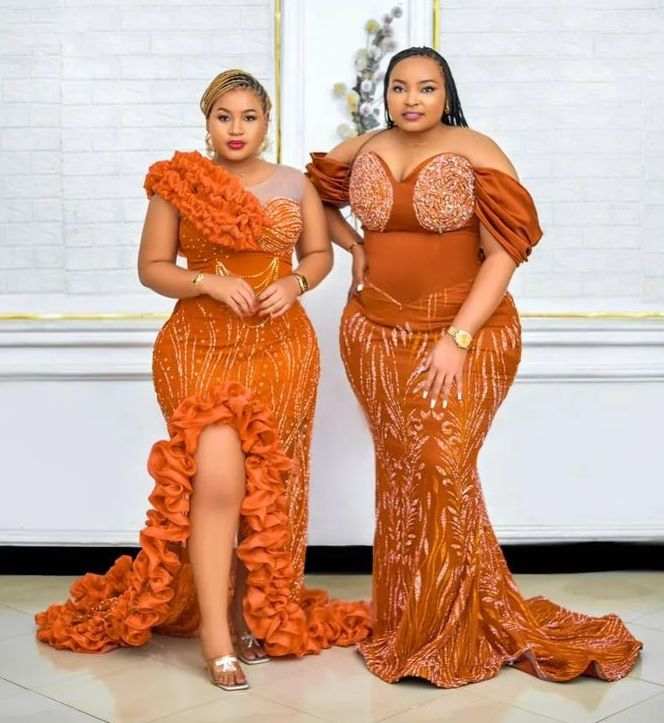 Fashionable ladies are topping up their fashion game by adding side split to their lace styles. Though, to make this lace styles to appear decent, these side splits should not be too high. One of the advantages of side split is that it grants you ease of movement making the dress not to be too tight. Patterned designs can be given to the edges of the split to make it look more classy.
Knee flare lace gown styles for Christmas/festive Season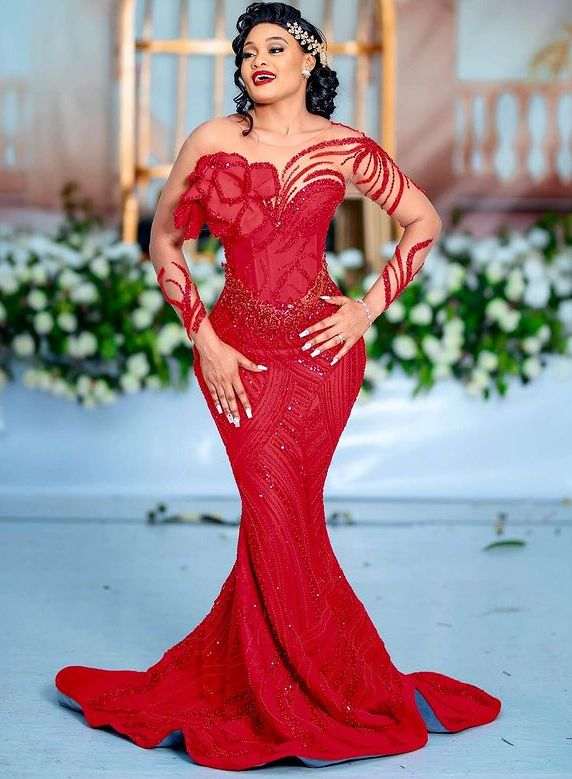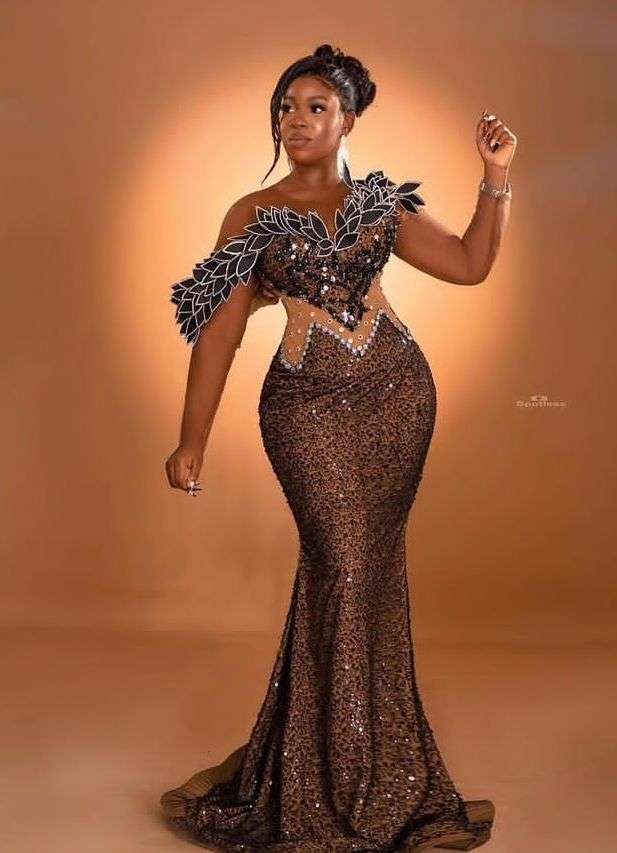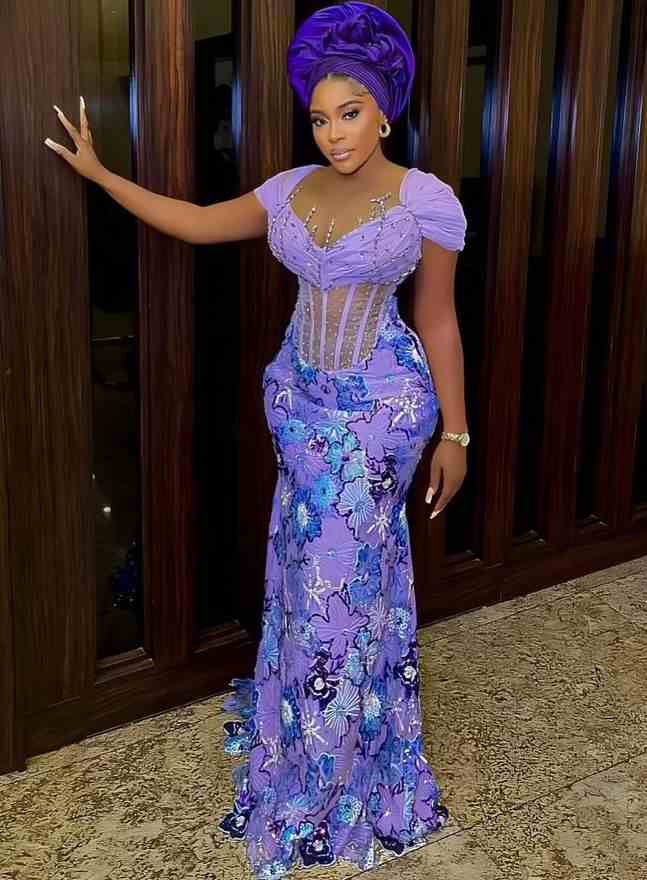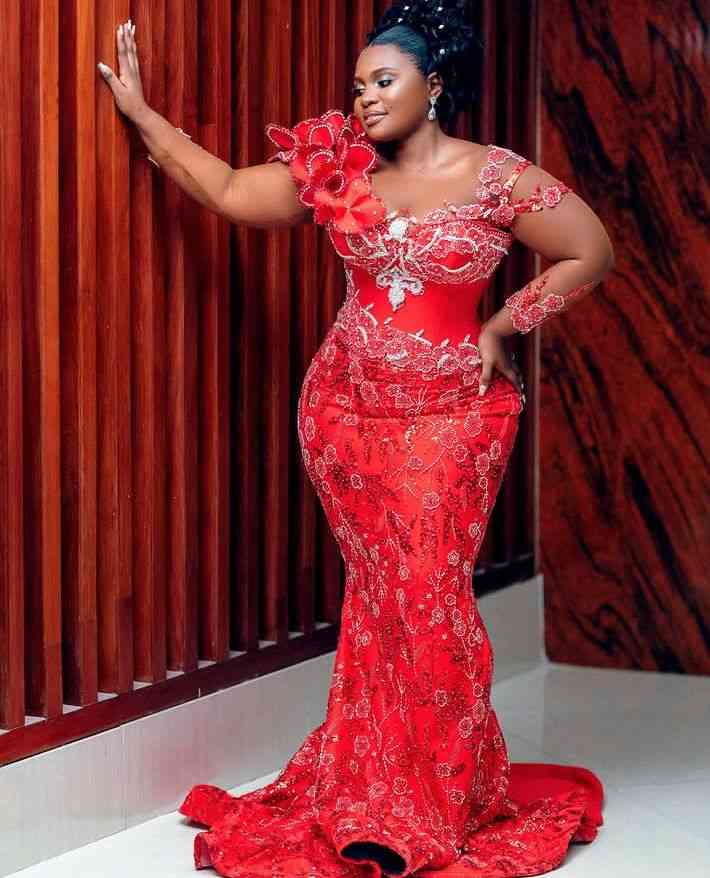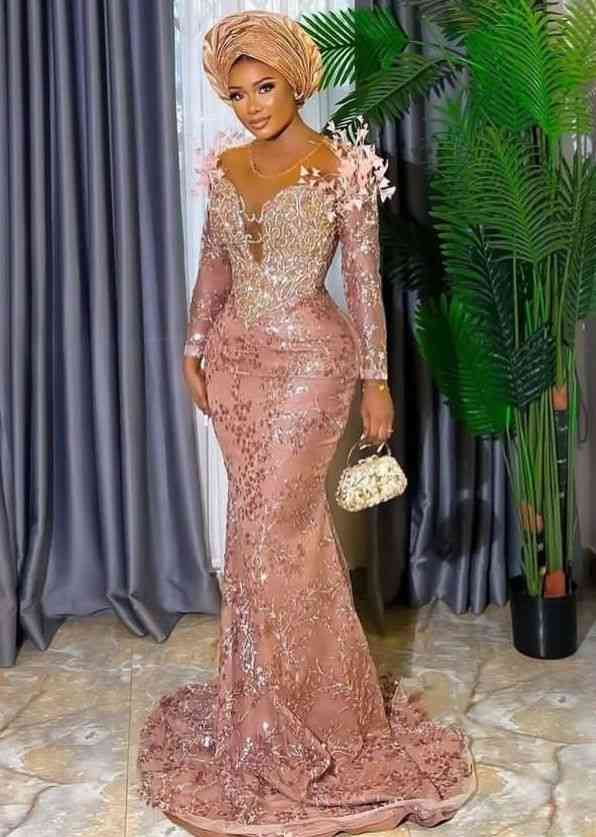 Knee flare gown styles will give you a "queenly" look. This is among the Styles that I will recommend for celebrants during festive season. This gown styles looks great when corsets are infused in it because it will give you a trimmed down look. Besides, knee flare gown styles will also give you an elegant look.
Stylish straight cut gown styles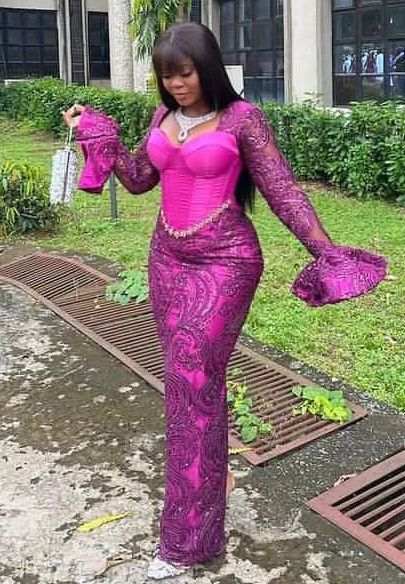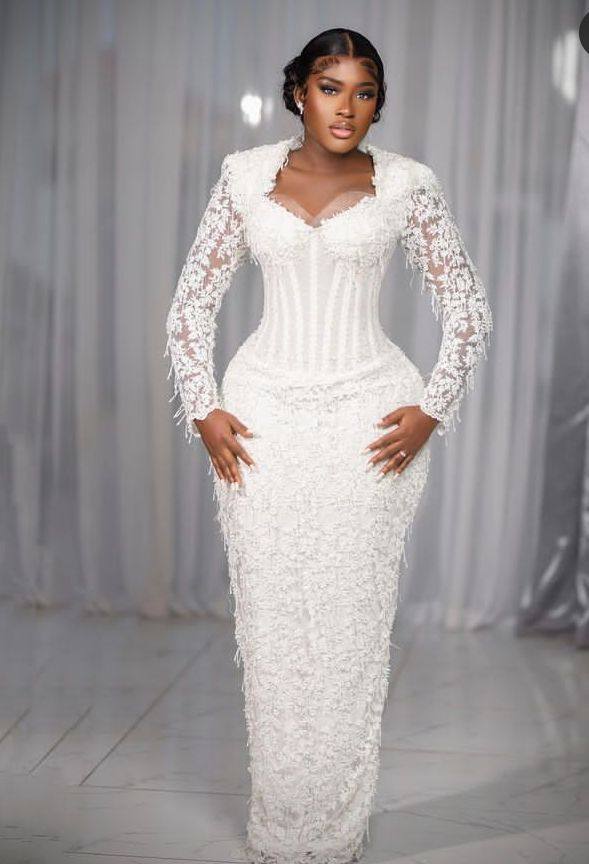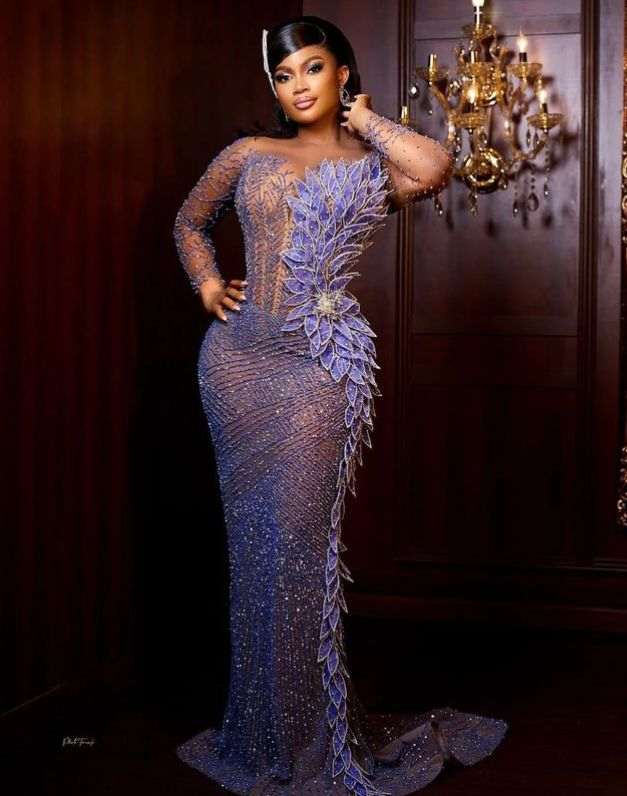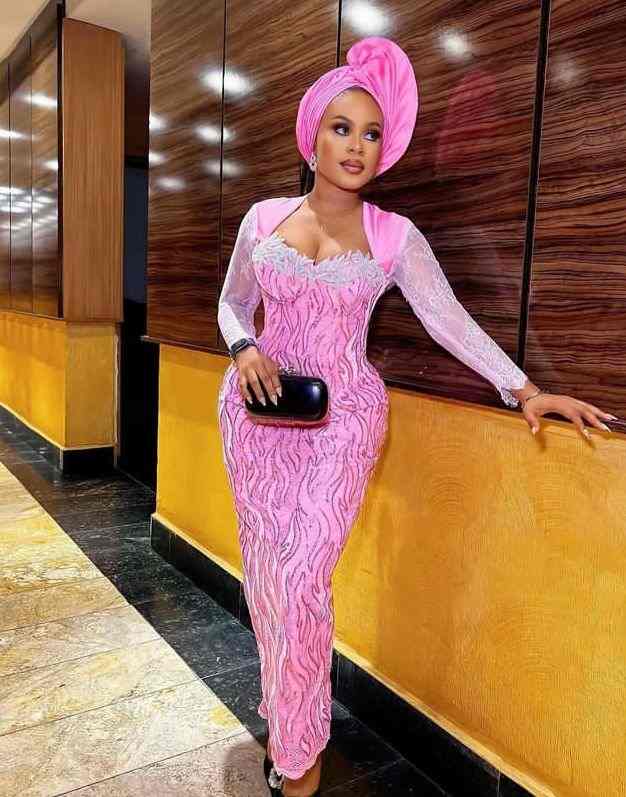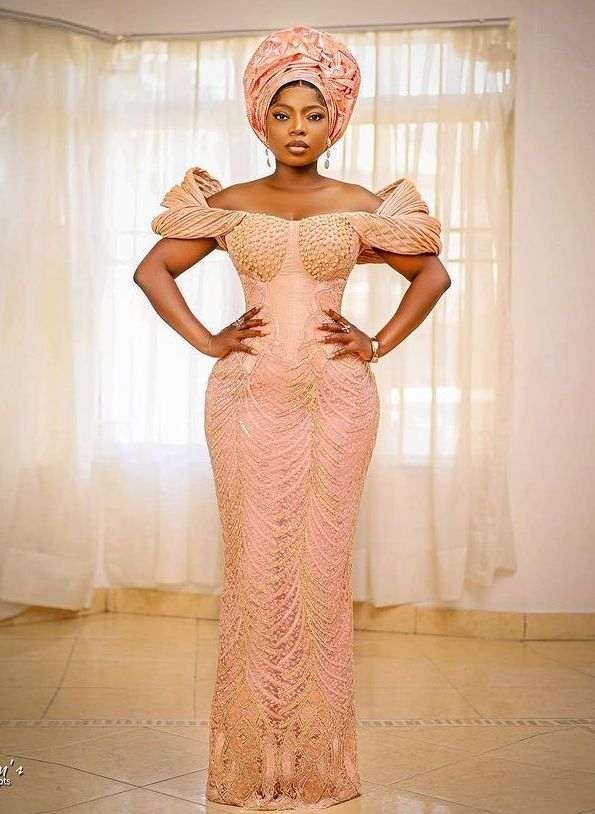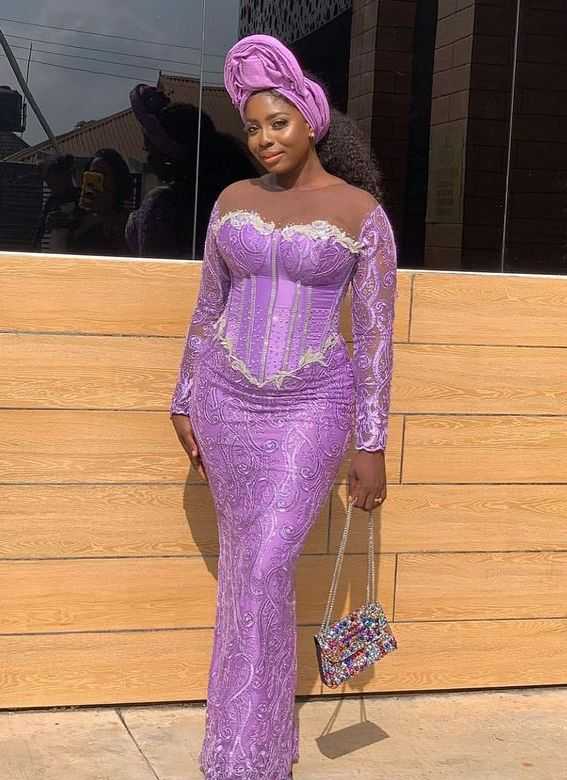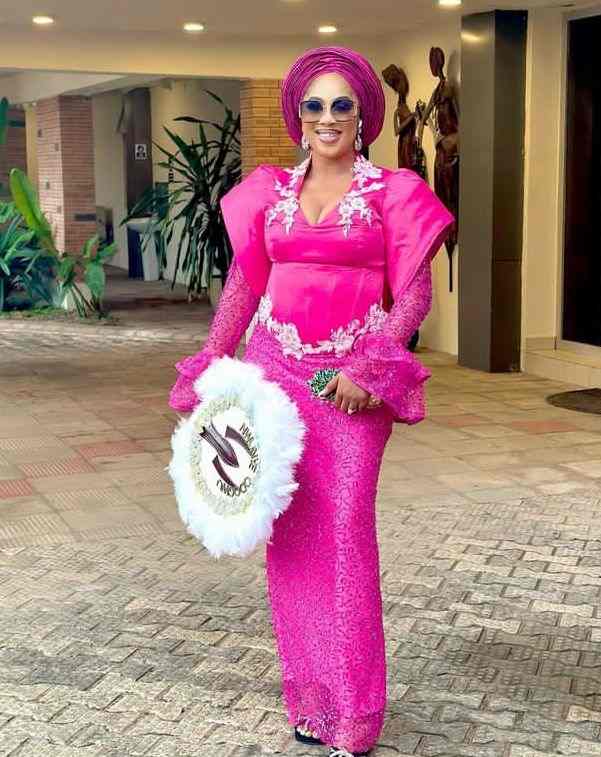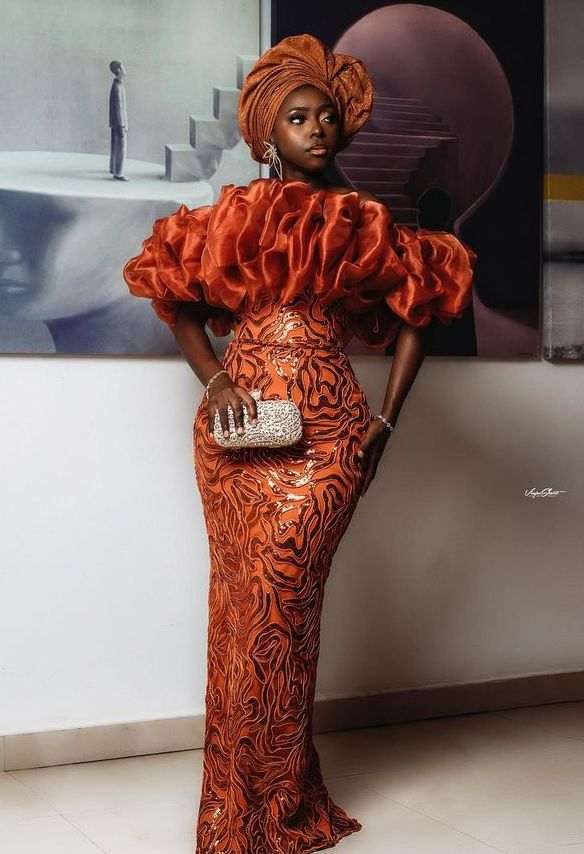 When you want to reveal all the curves, straight cut gown styles is a sure way to go. Both slim and plus sized ladies who wish to step out in a breathtaking style can rock these styles. Consider putting on a high heeled shoe to get that charming appearance in a straight cut gown style. A great style for guests.
Stylish Lace gown styles with fishtails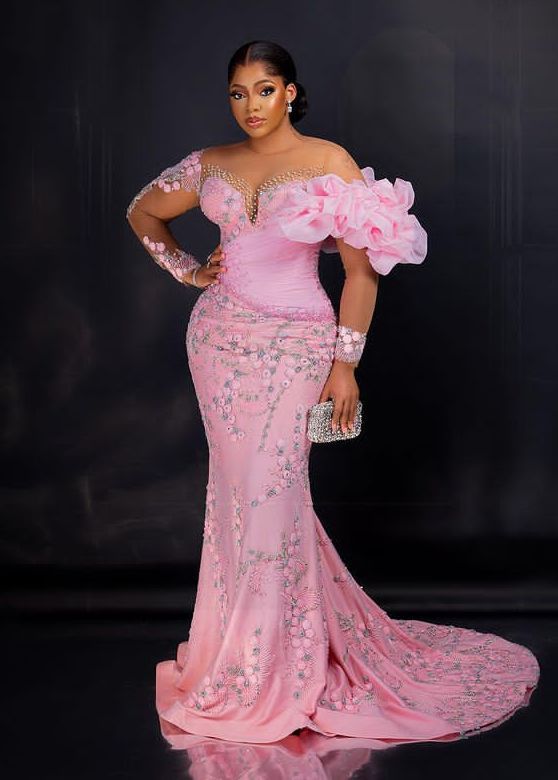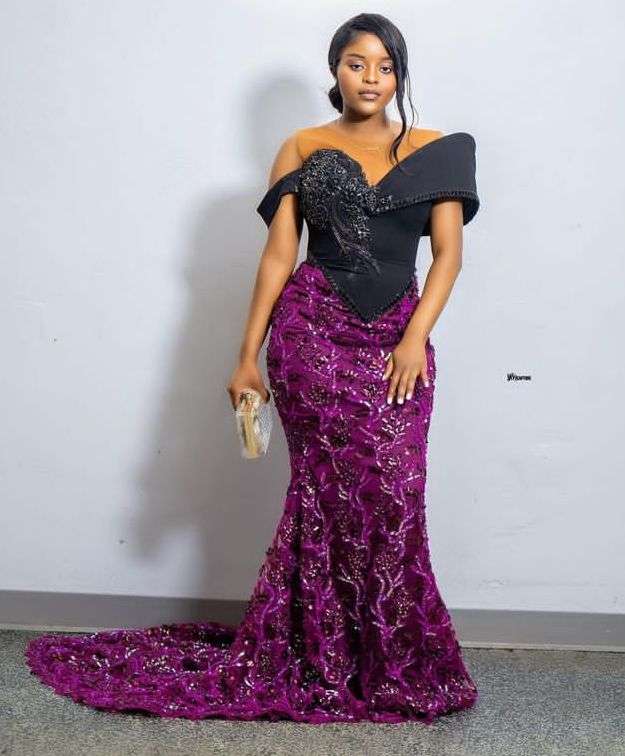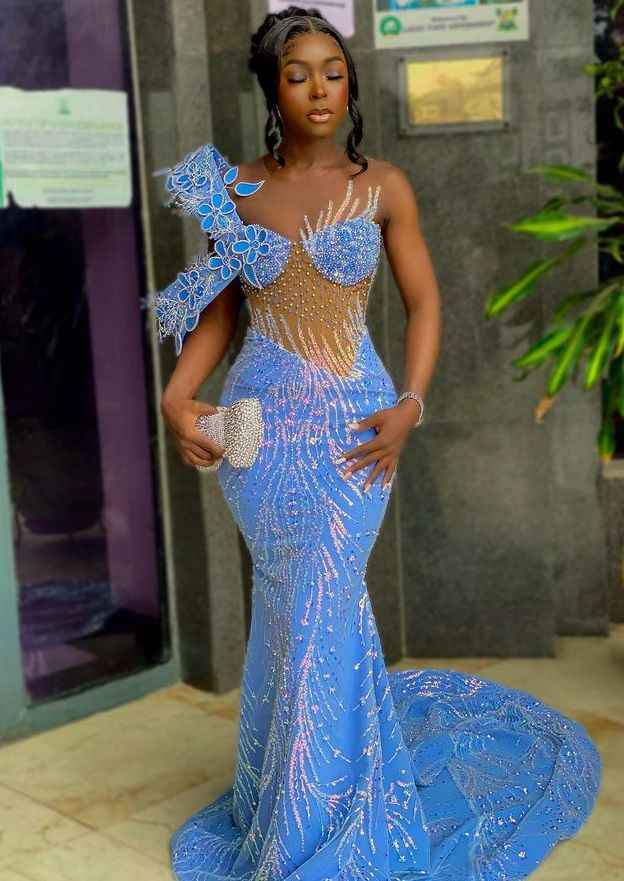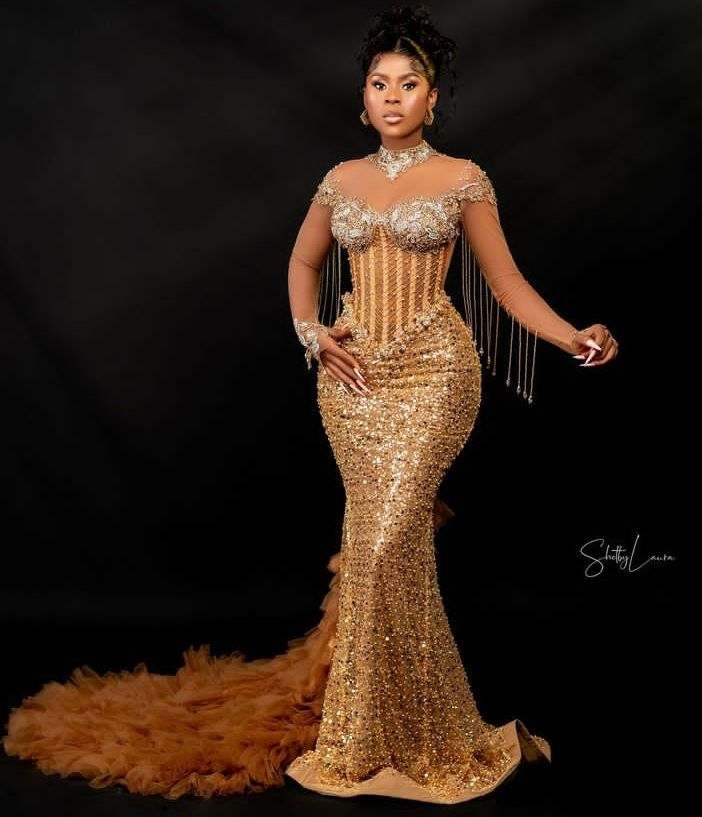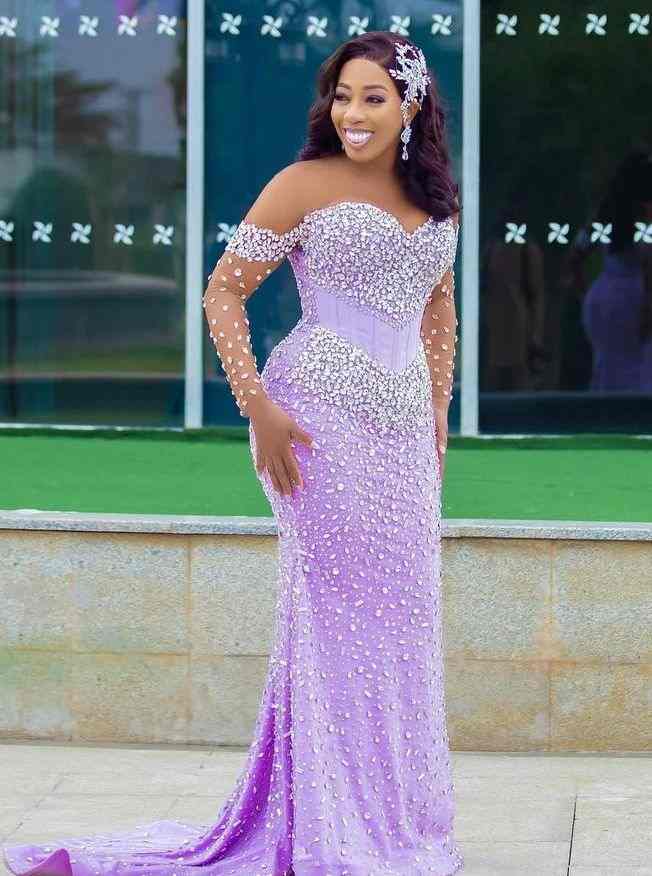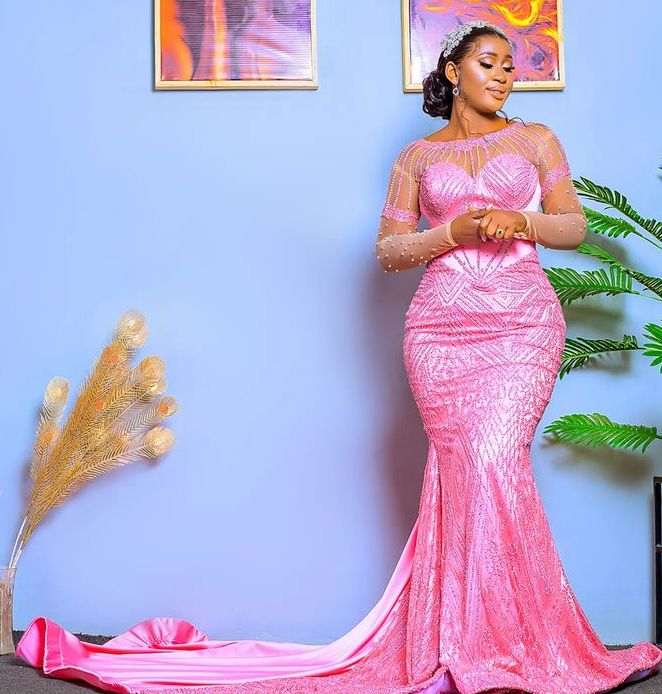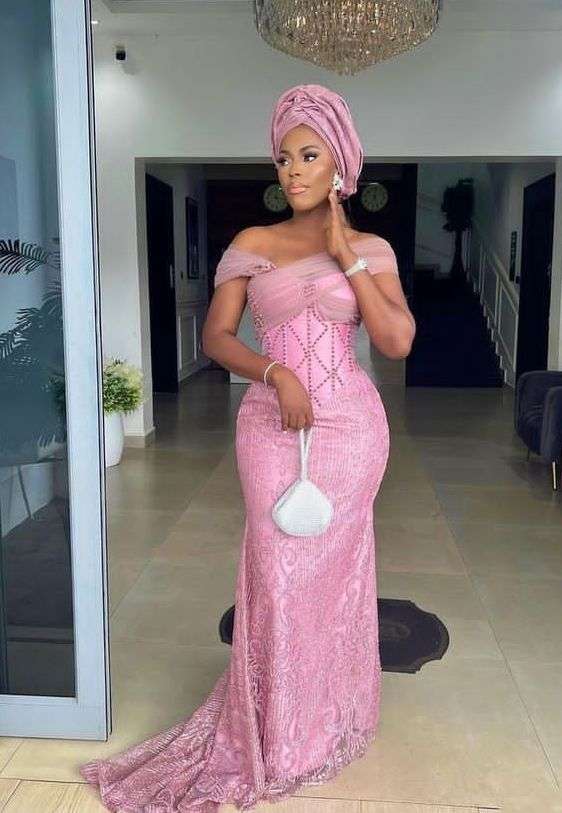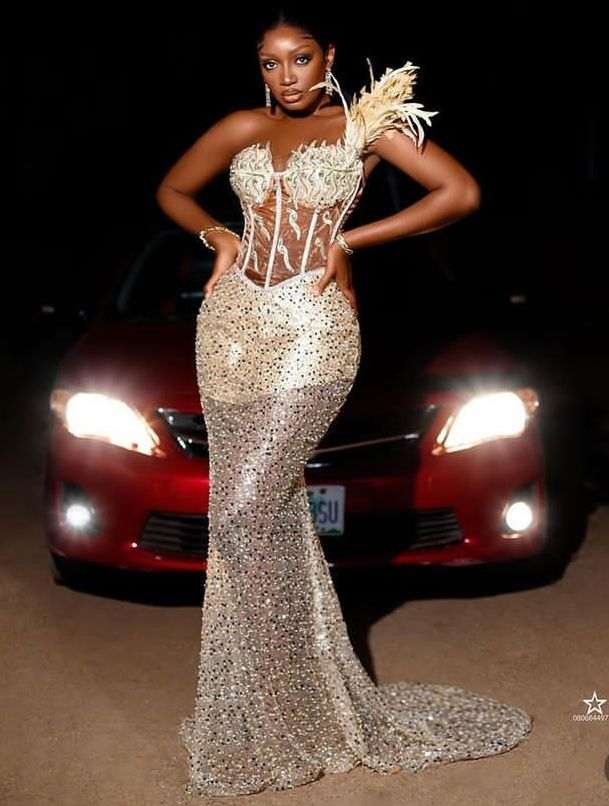 Here are great styles for bride-to-be, classy guests and for other celebrants. Fish tail gown styles can also be worn for red carpet events. Give the upper part of the gown a cute design for a glamorous look. Choose the right color that will be suitable for that occasion. Suitable for both slim and plus sized ladies.
Lace George Styles for festive season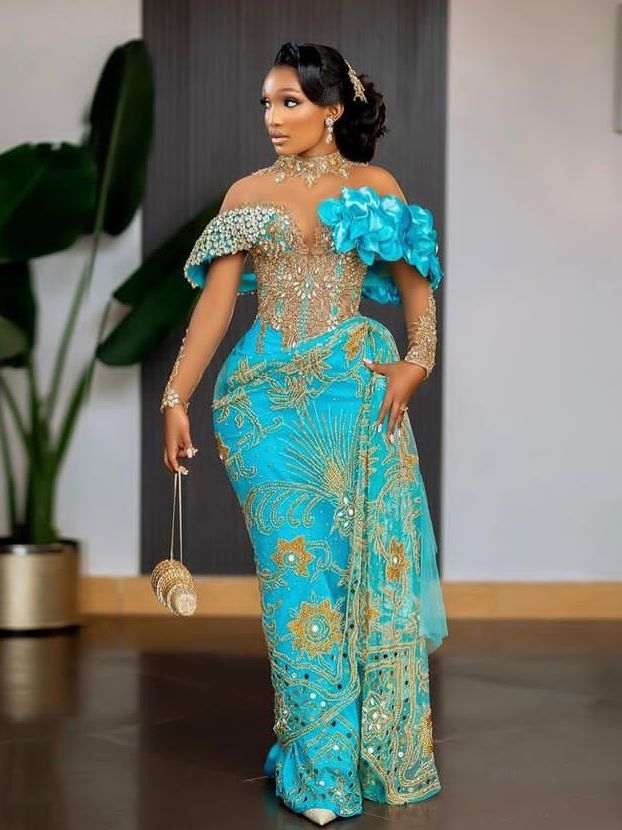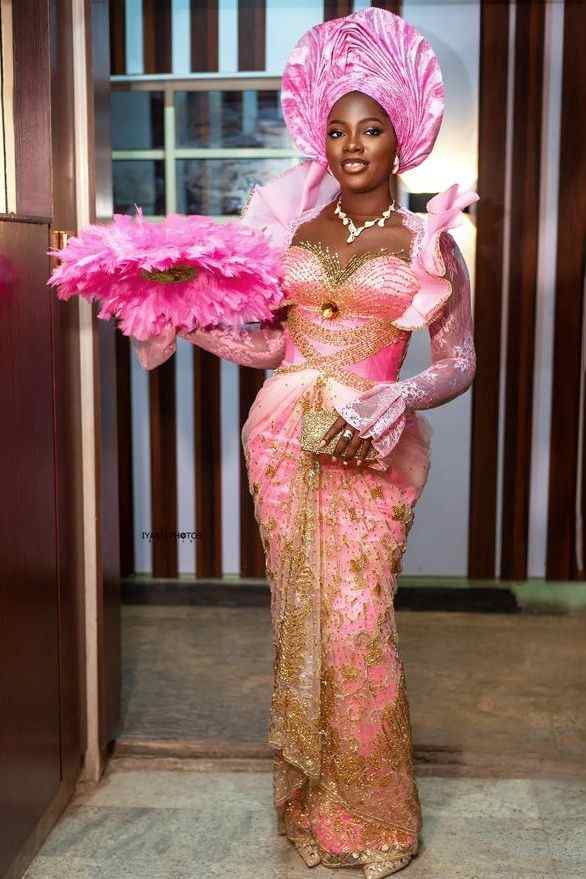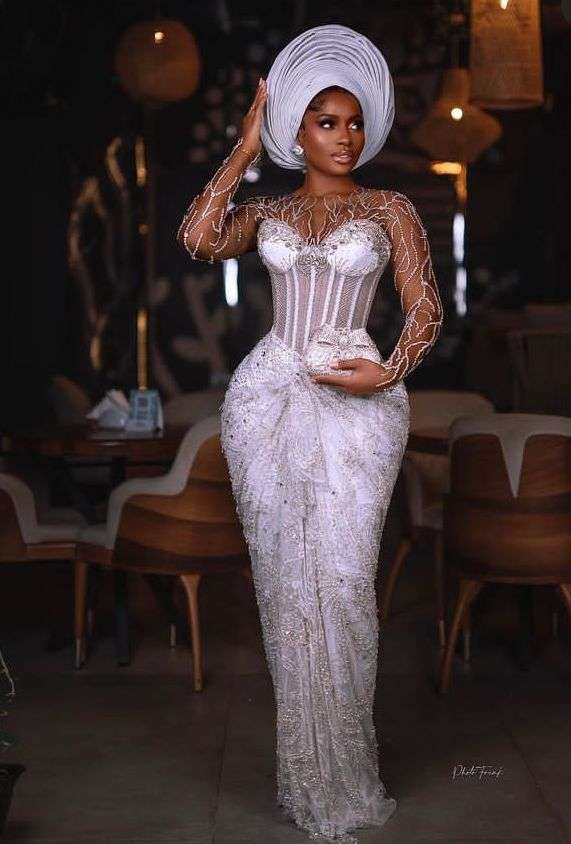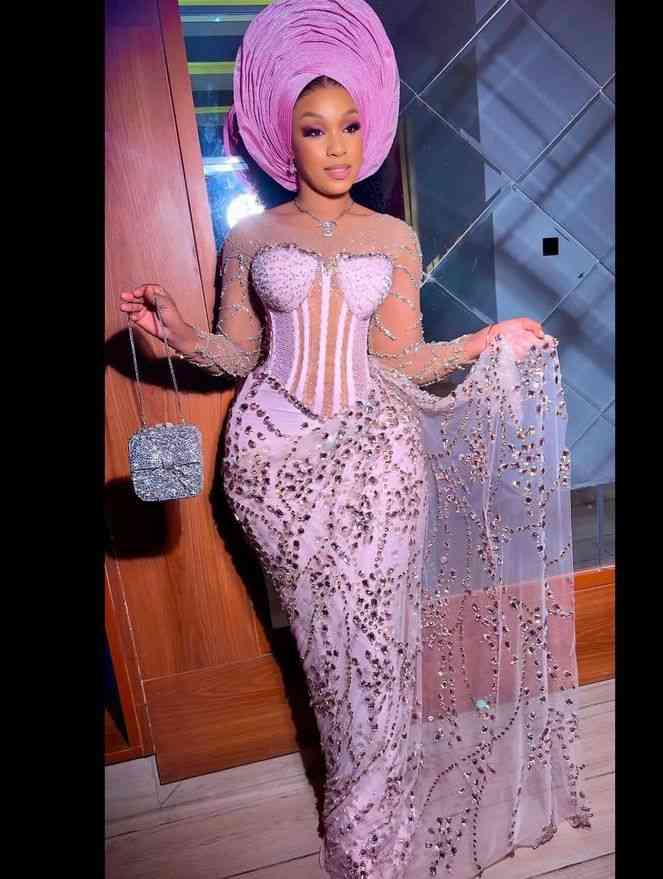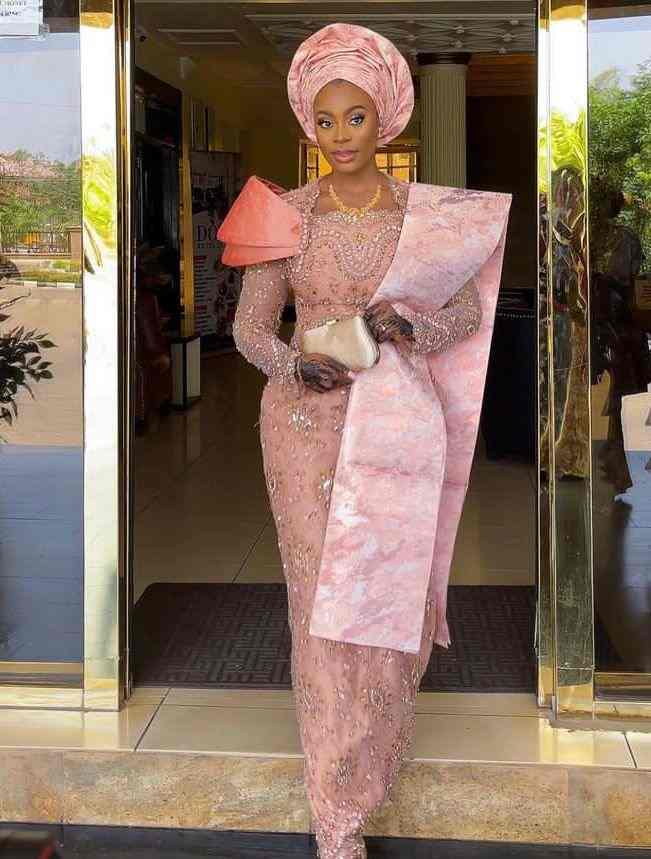 If you are planning a traditional wedding as the bride, this is among the trending styles that you can try. These styles can come in the form of lace blouse and wrapper, gown styles with attached veils or even skirt and blouse styles. Matching it with the right accessories is a great way to steal all that look in the show.
Beautiful flare dresses for Christmas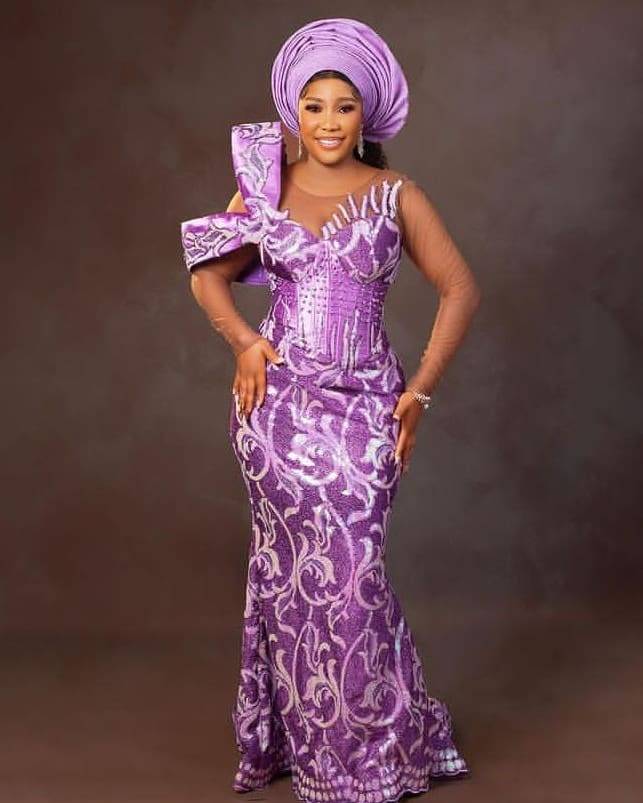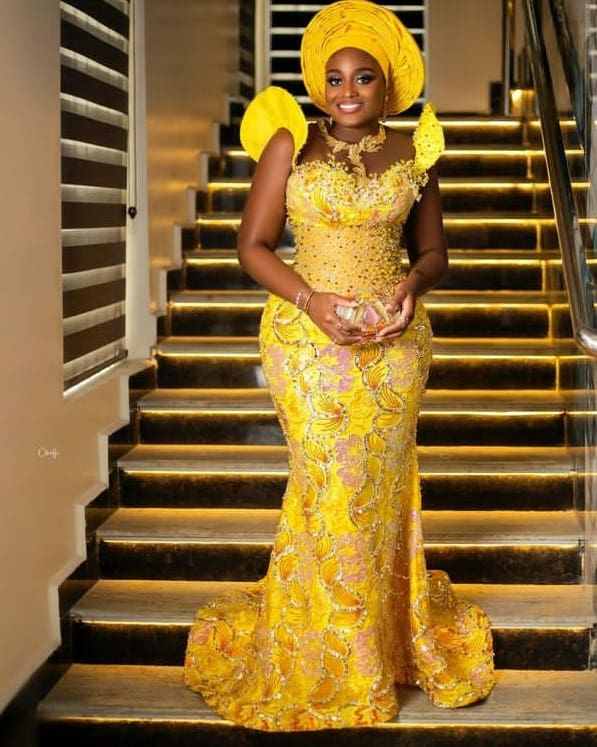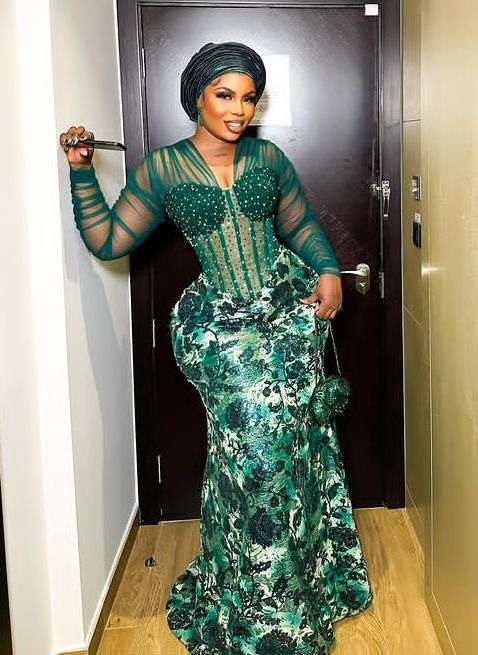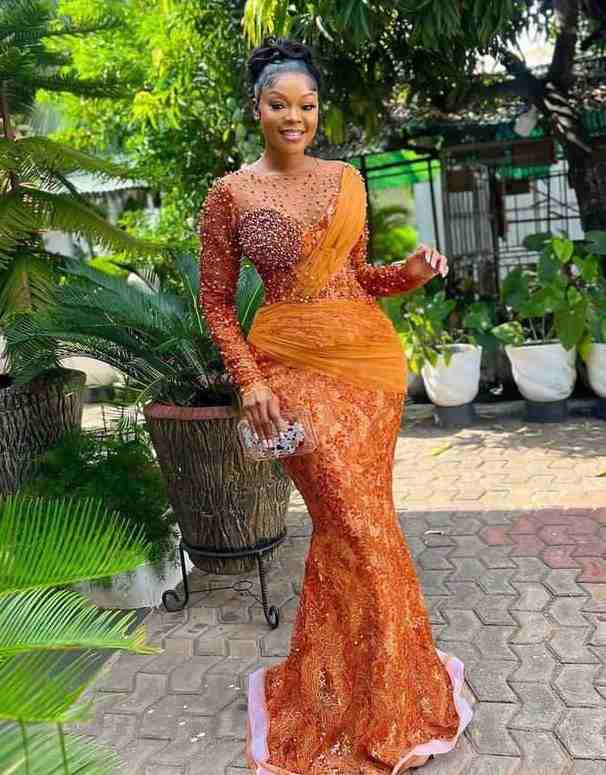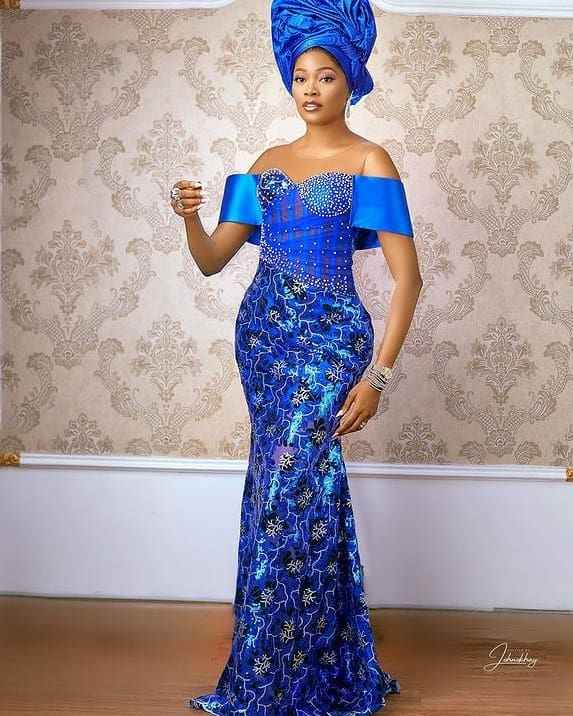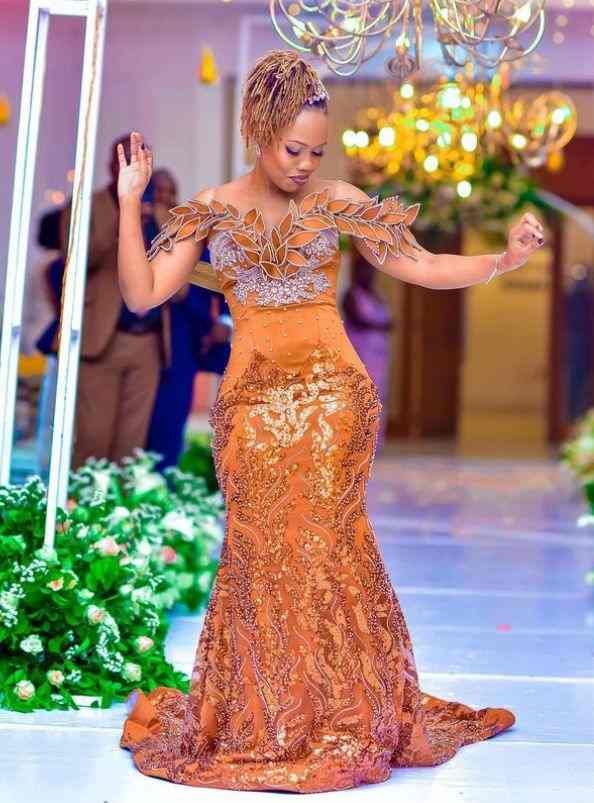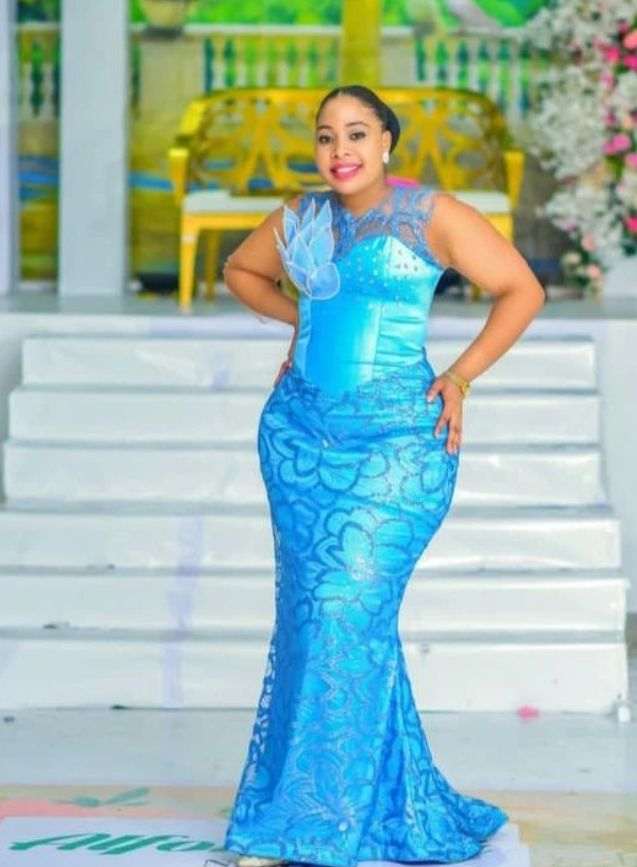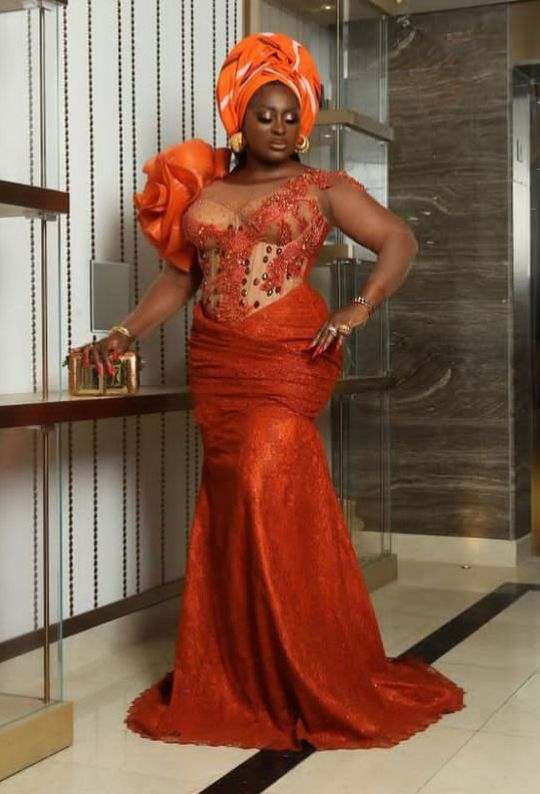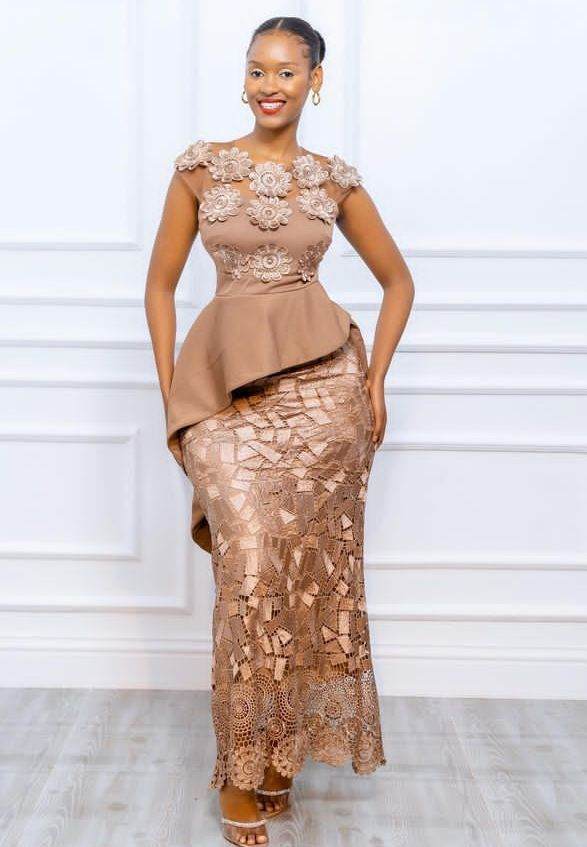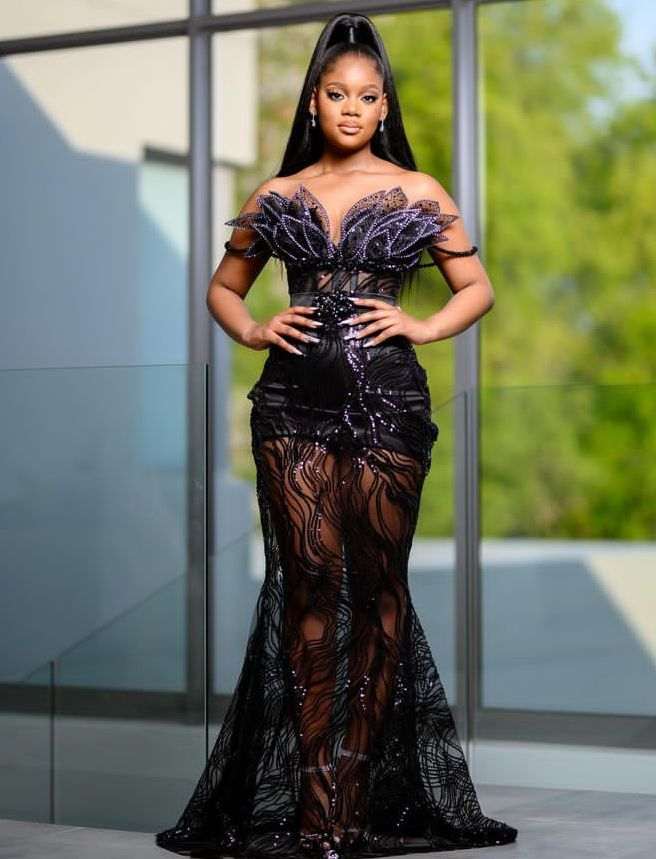 There are various types of flare dresses that you can rock to events that will look superb. Flare dresses gives you a unique look and makes you to look "party ready". Match it with up the right accessories and enjoy the look.
Lace Styles with Side attached veils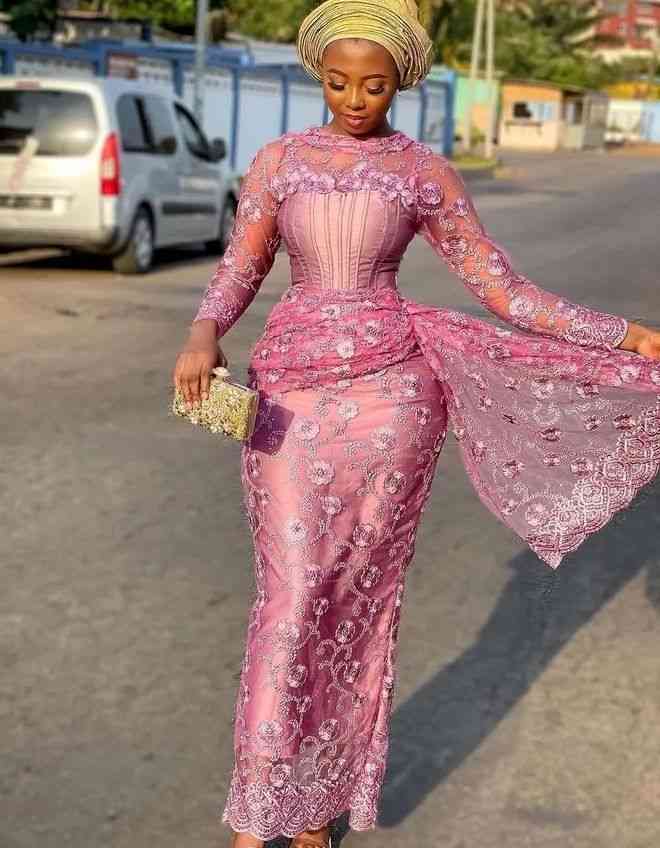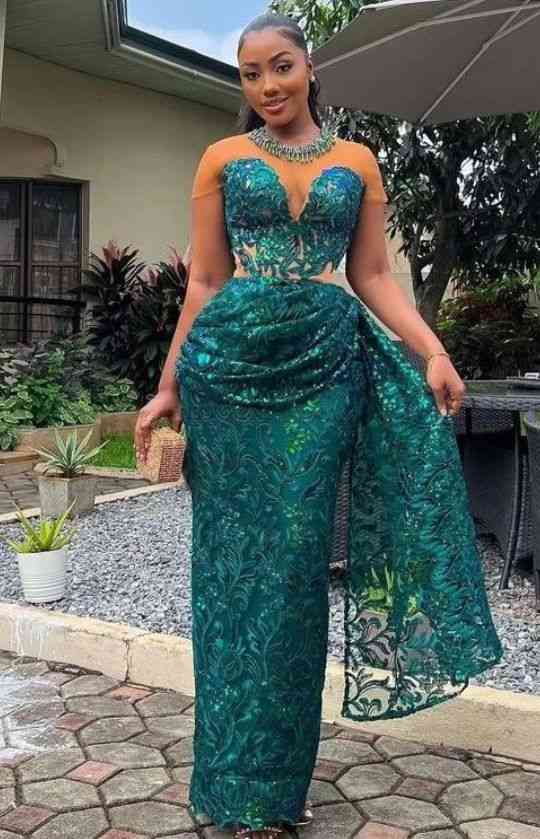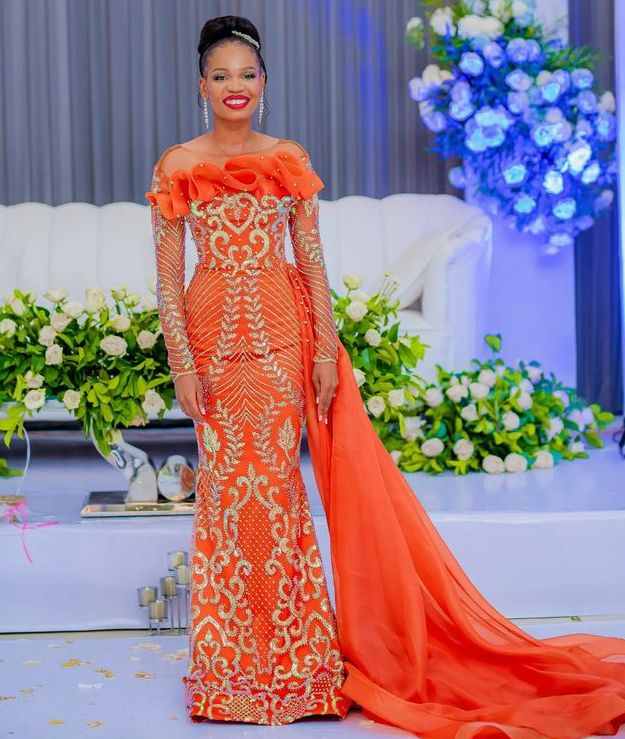 Go extra towards getting that gorgeous look. Lace Styles with Side attached veils are for fashionable ladies.
How do you see our collections of latest lace Styles for festive season/Christmas? Keep visiting because we will keep you updated!
Also Read; 40+ Latest Matured Lace Styles for Wedding
50+ Latest Nigerian Lace Styles and Designs