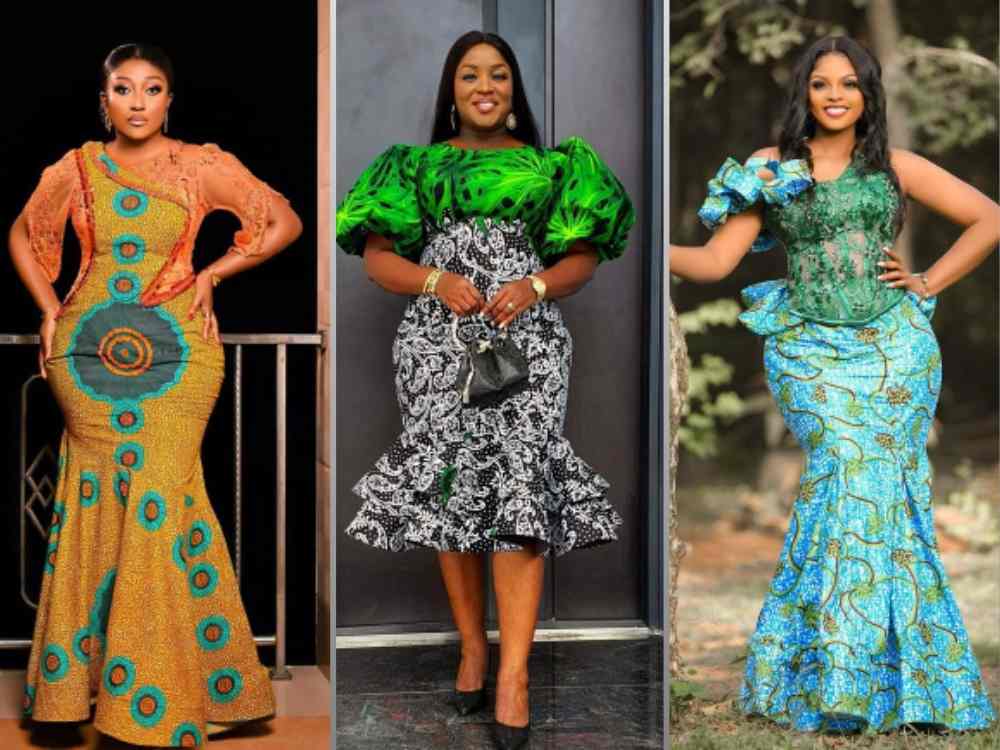 Latest Ankara Styles for Christmas – It is good to look gorgeous to every occasion, but there are certain occasions that requires you to look "extra" gorgeous. Christmas is among the well celebrated events in different parts of the world. Apart from the normal Christmas activities, a lot of parties and celebrations takes place in Nigeria during this period. Africans loves Ankara Styles because of its uniqueness and versatility. Ankara Styles for festive events are made in a sophisticated way. Ladies and women choose their favourite styles which also depends on the occasion that they want to attend with it.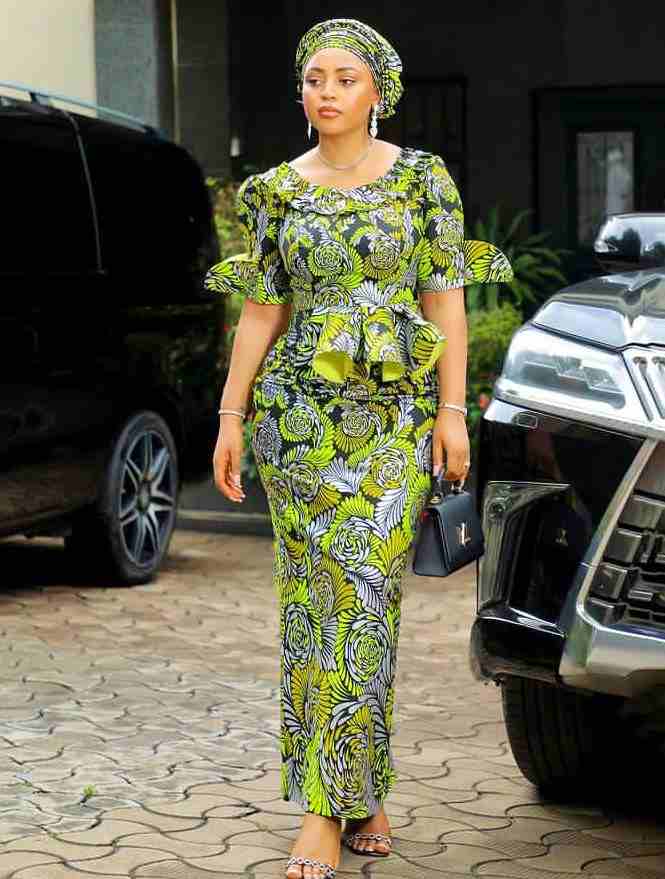 This year, I can testify that fashion designers really took the game of making stunning Ankara Styles to another level. The Ankara Styles for Christmas that you will see here were carefully selected because it really suits that unique event. One of the things that could be easily noticed in the different Ankara Styles is that ladies are incorporating different materials such as Lace, Suede, Organza, Crepe, Satin and other materials. Those that made use of only Ankara fabric equally gave it an unforgettable look. When you want to make a choice, go for that style that looks good on you and give it that breathtaking look.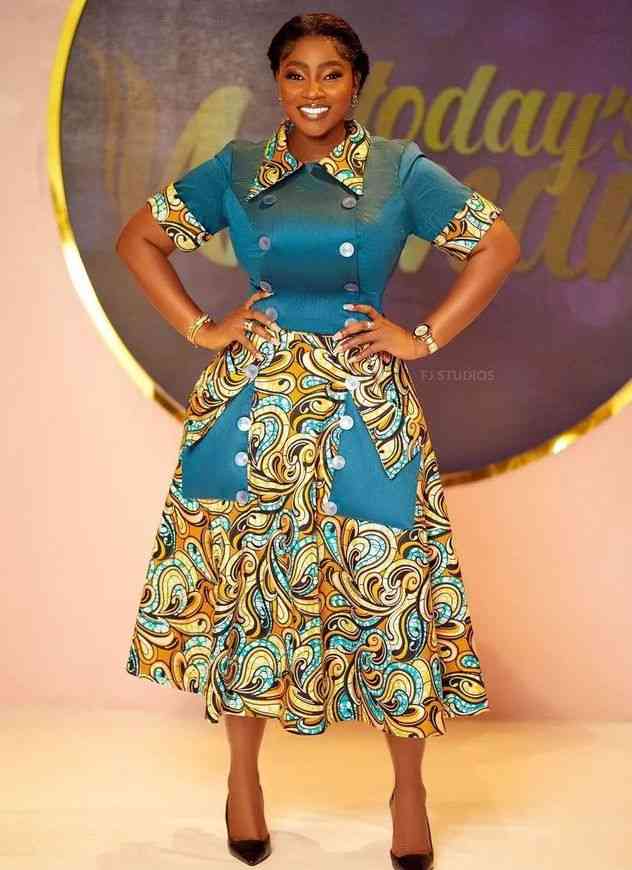 Ankara skirt and blouse for Christmas seems to be among the top trending styles. You can sew it as a three quarter or long Skirt style. The blouse could be off shoulder, long sleeve or even short sleeve. Depending on your choice, you can go for straight cut gown or skirt and flare gown or skirt. Match your Ankara style depending on the occasion that you want to attend with matching heels, accessories and Gele.
Latest Ankara Styles for Christmas
Ankara Skirt and Blouse styles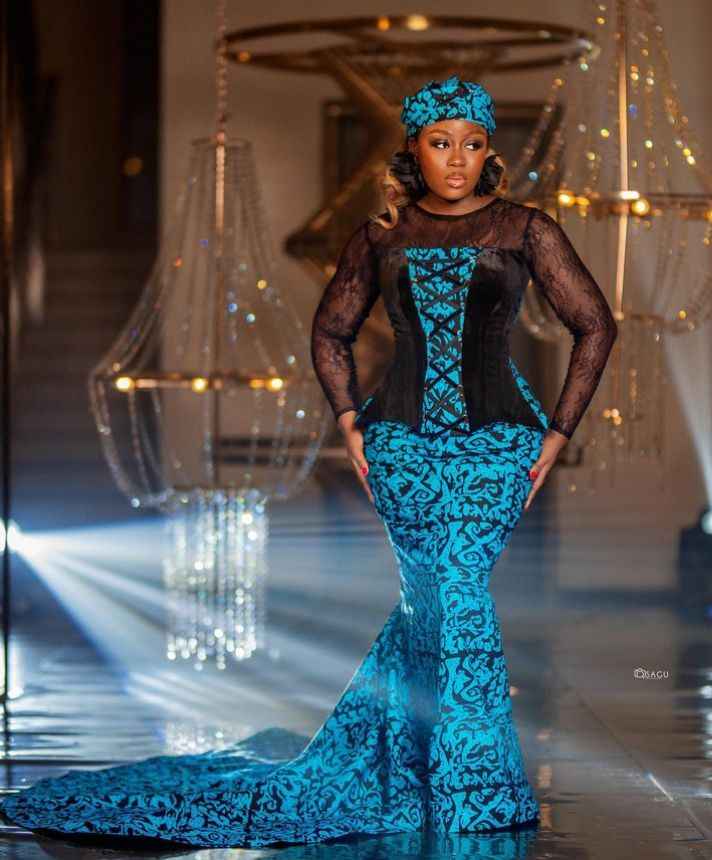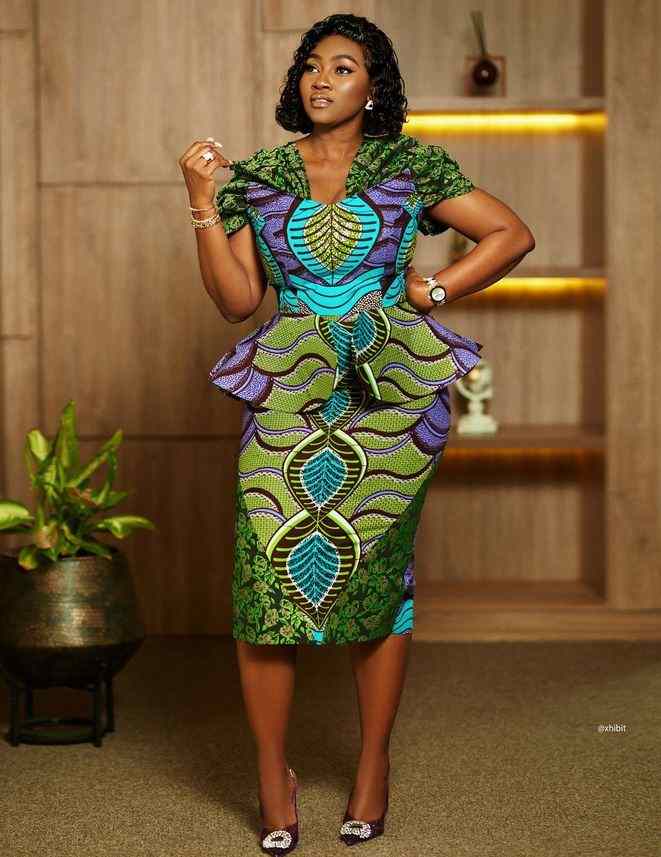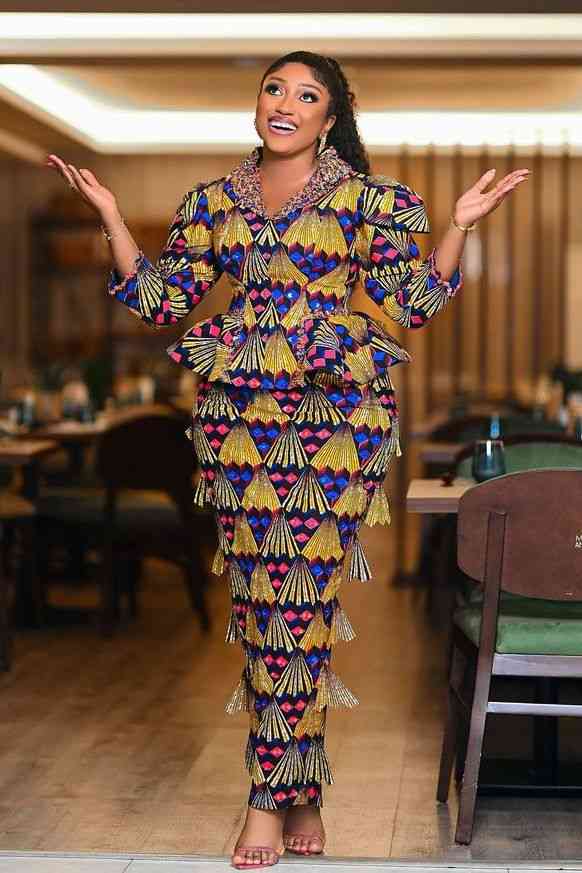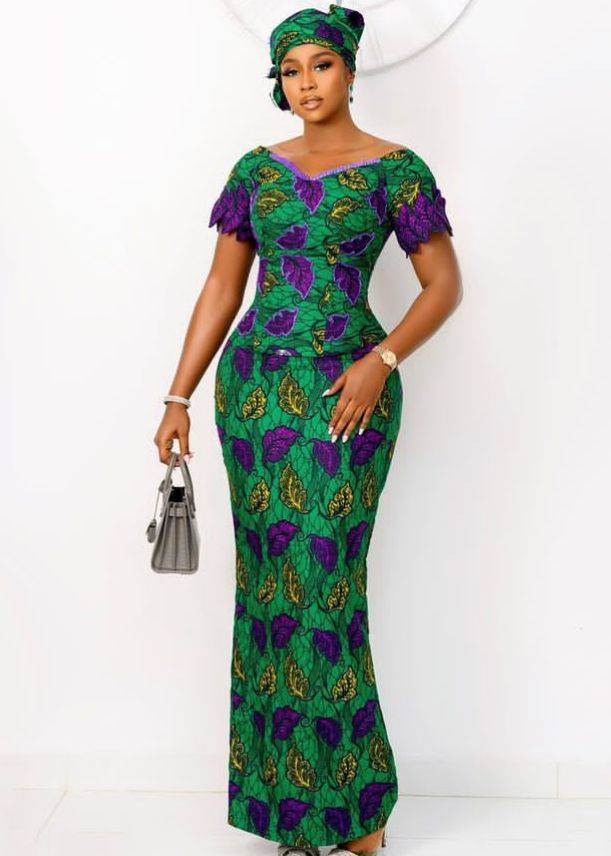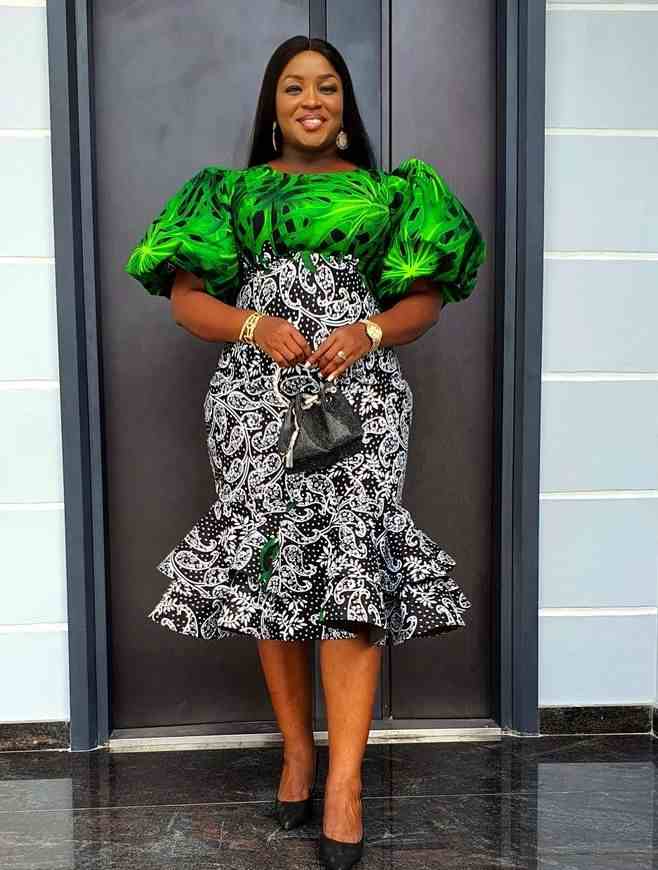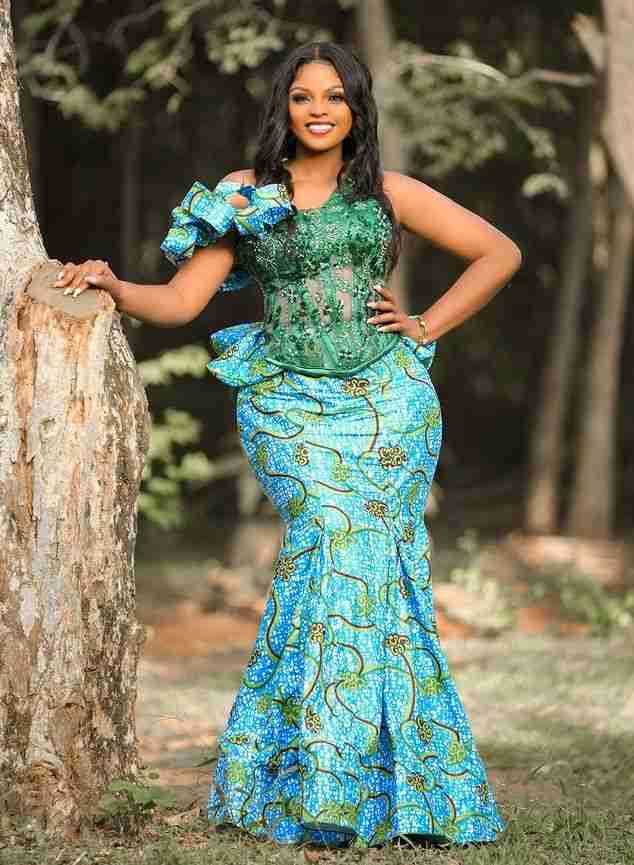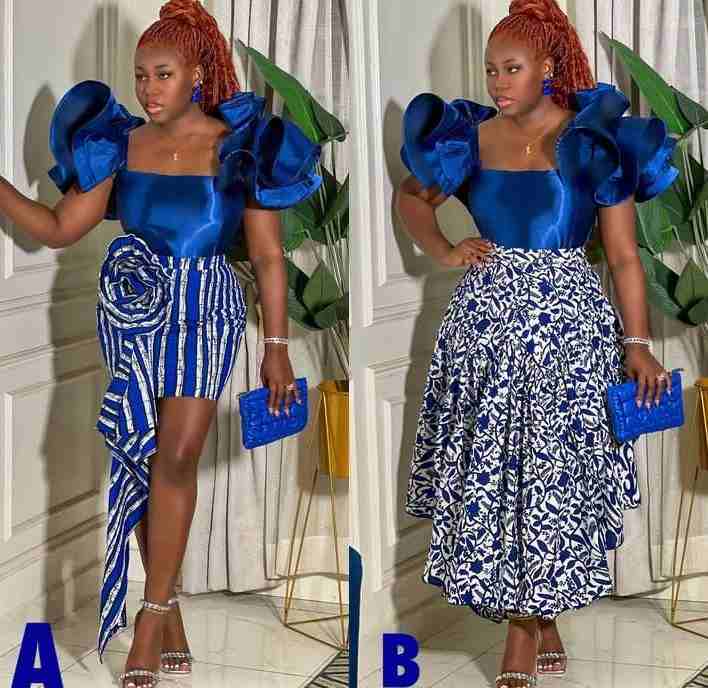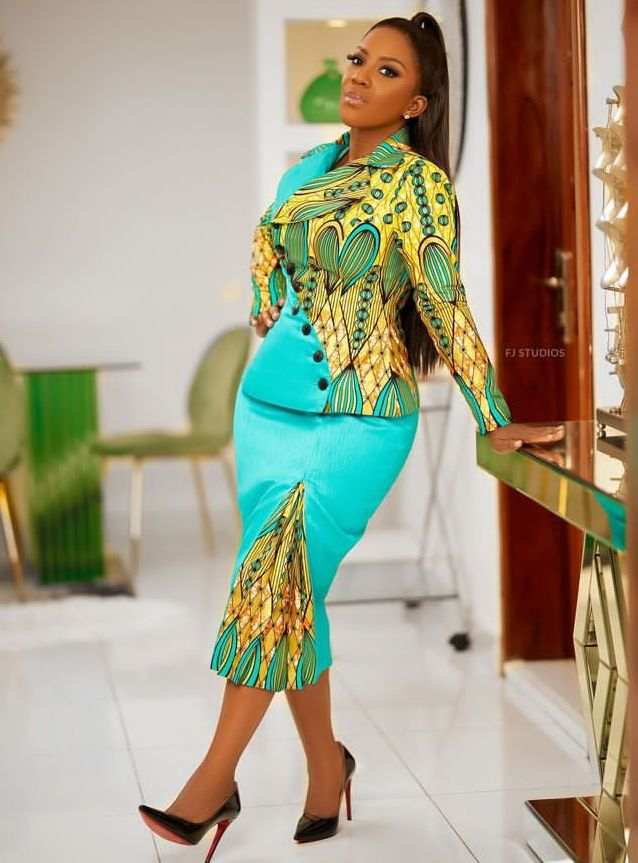 Skirt and Blouse styles are greatly recommended for ladies because it gives them a cute and elegant look. It is also a suitable style most especially when you want to hide some curves. Skirt and Blouse styles made with Ankara fabric can be rocked for different occasions during festive period. Matching these dress styles with the right shoes will give you a coordinated look. Choose the style that will match with that occasion that you want to attend.
Long Ankara Gown Styles for Christmas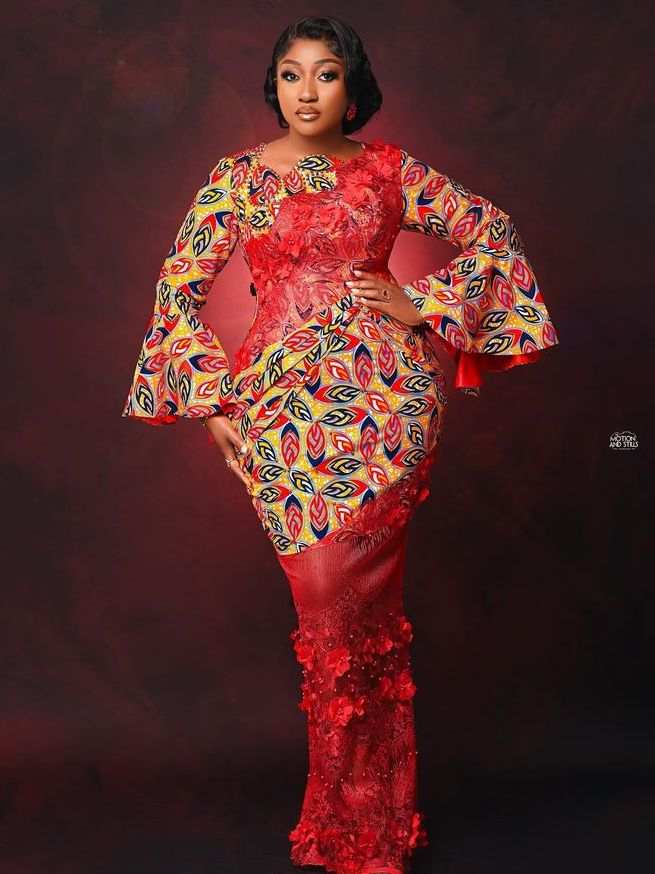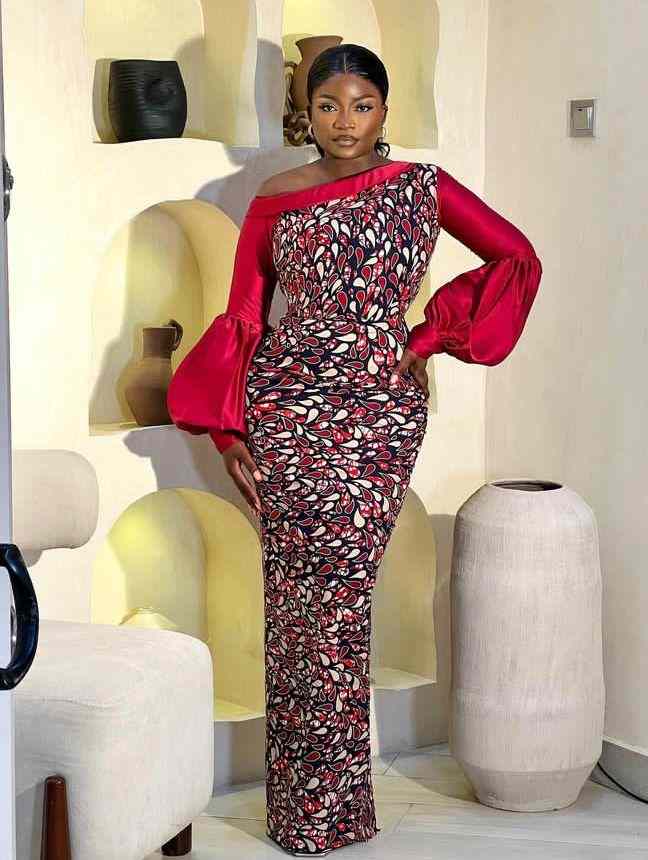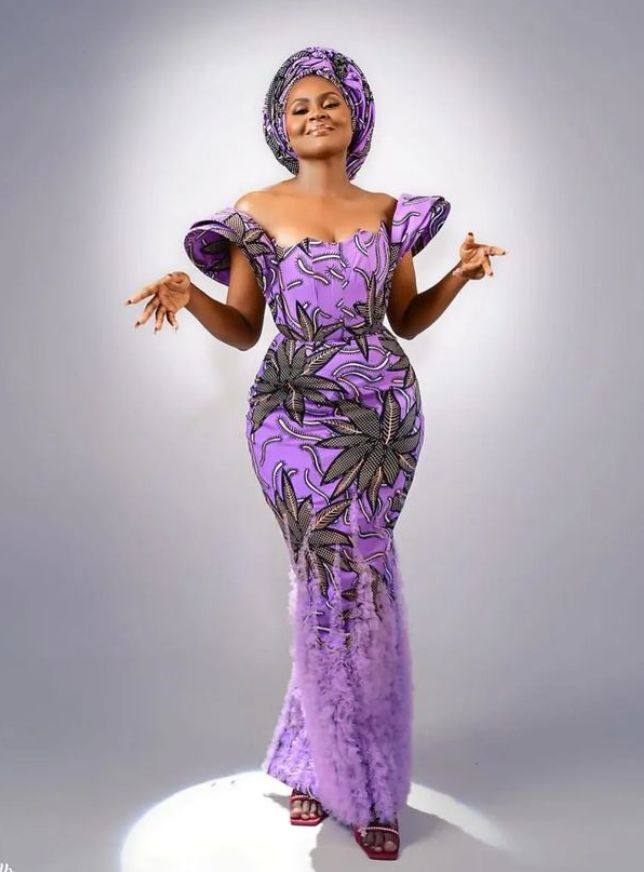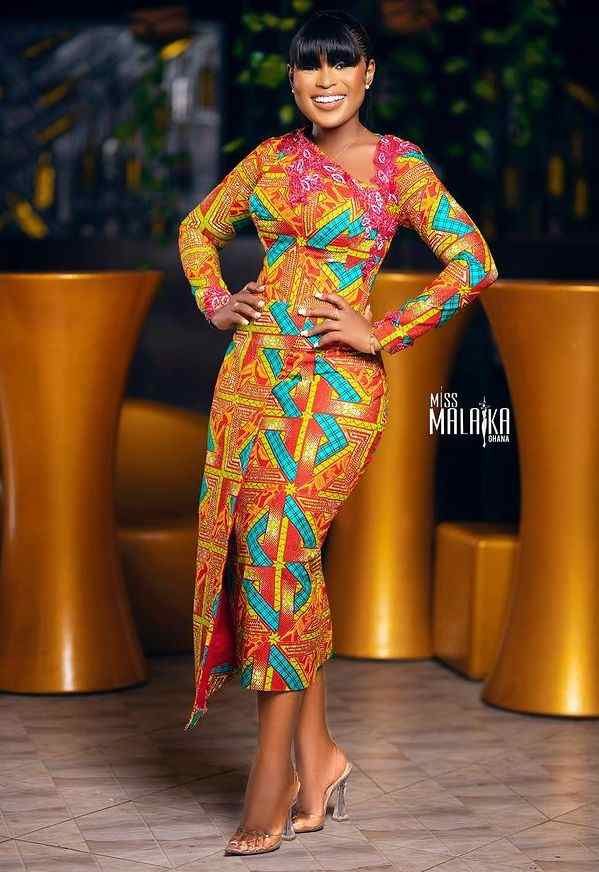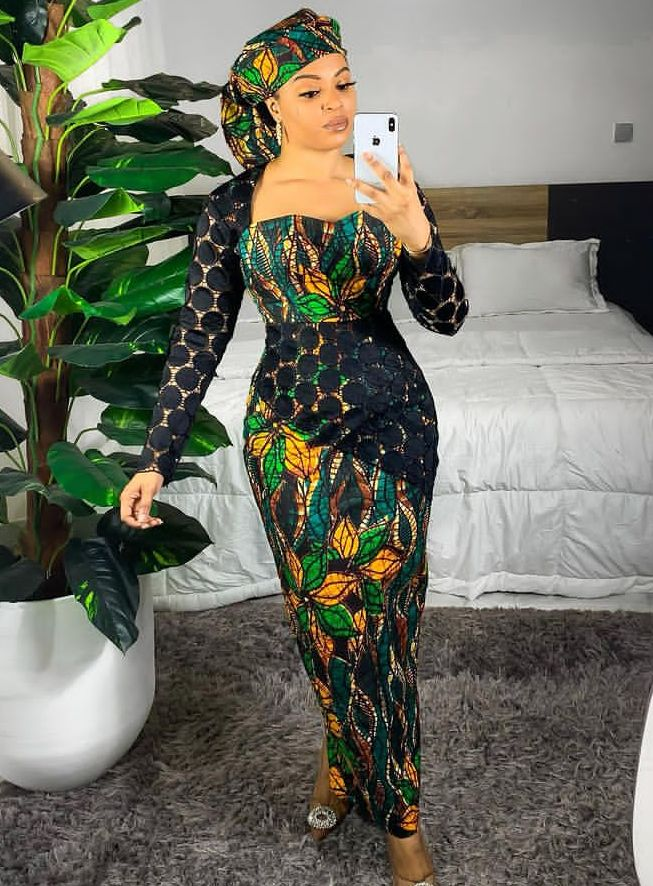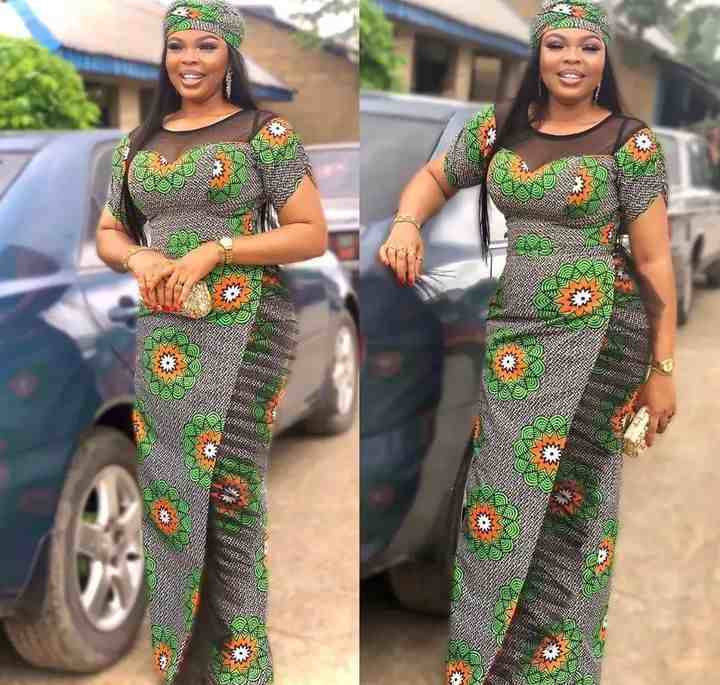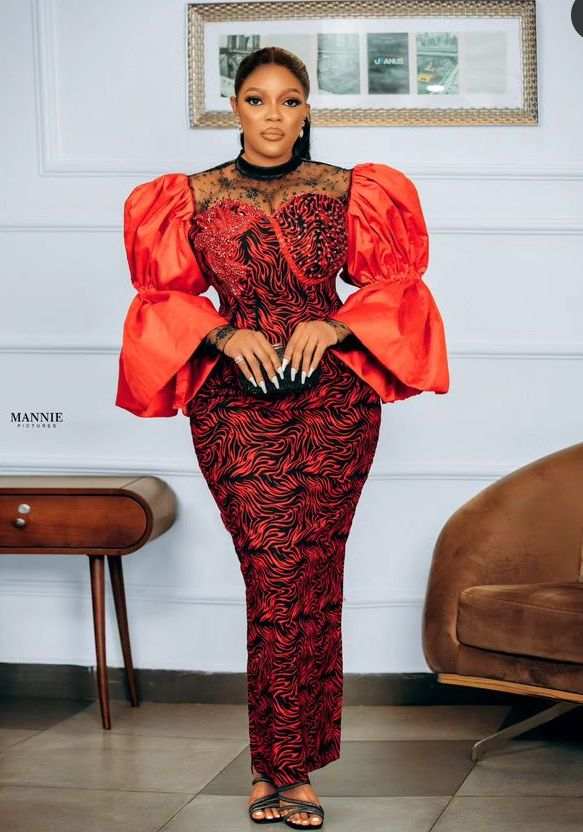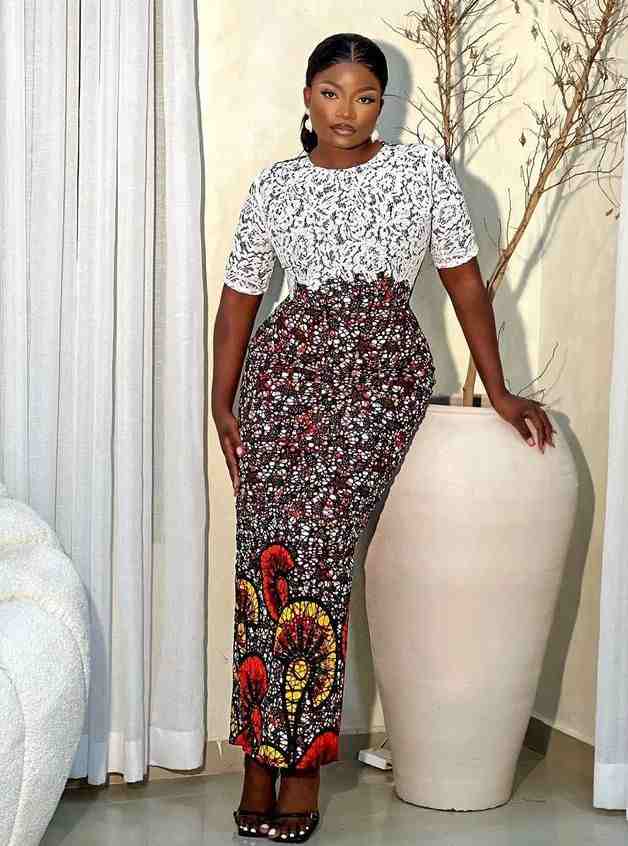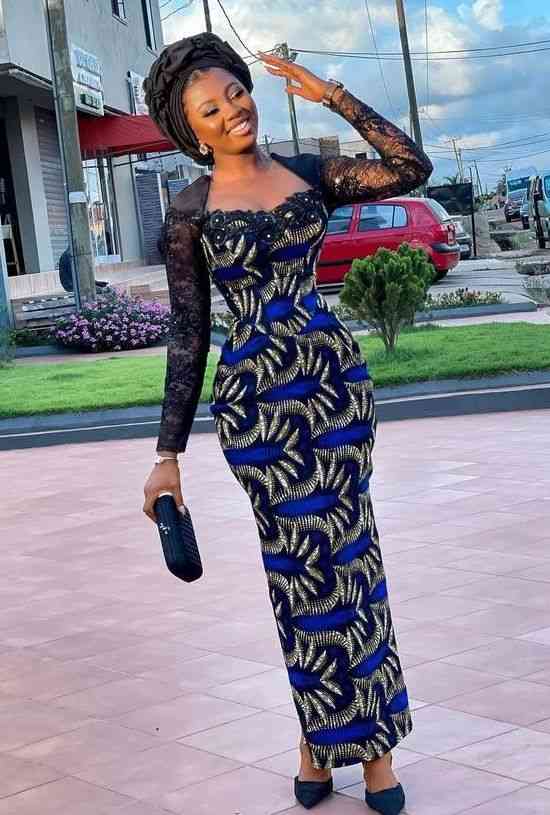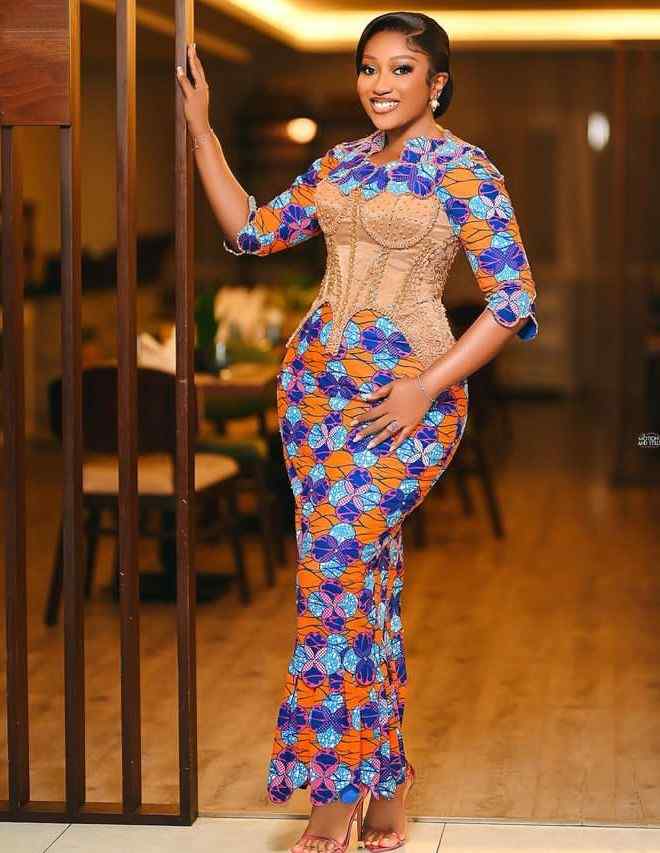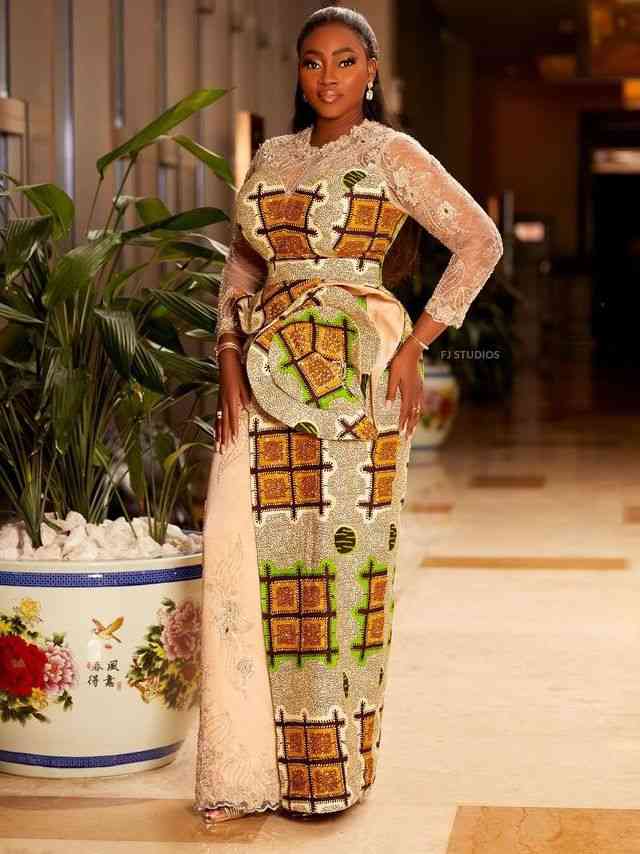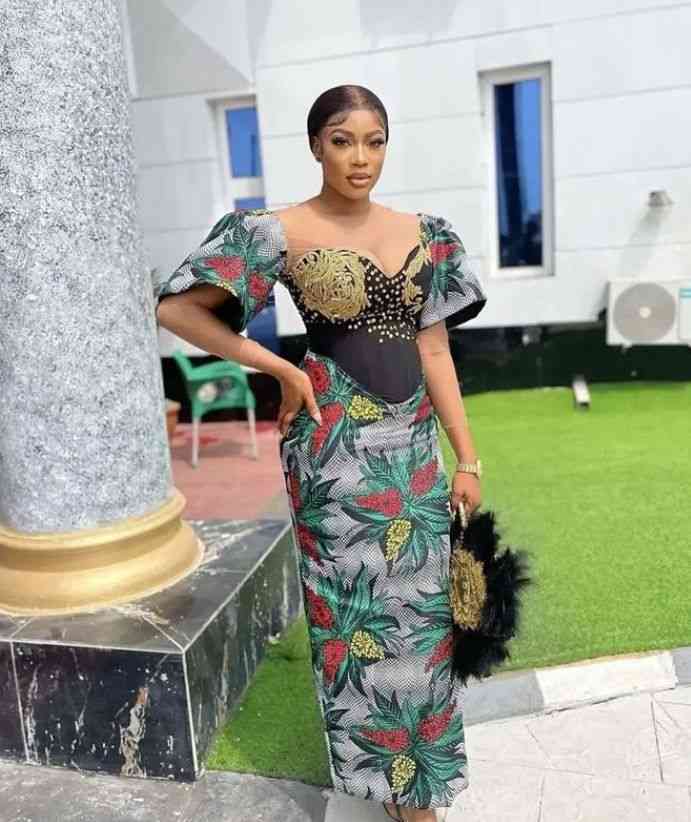 With long gown styles, you have already bagged that party ready look that you desire. These long straight gown styles will also give you that "rich aunty vibes". Add different designs to it for a glamorous look. It can also be observed that Ankara corset gown styles predominates in this category. These gowns can equally be used as red carpet events wears. Match it up with the right accessories and enjoy the look.
Ankara Flare Gown Styles for Festive Season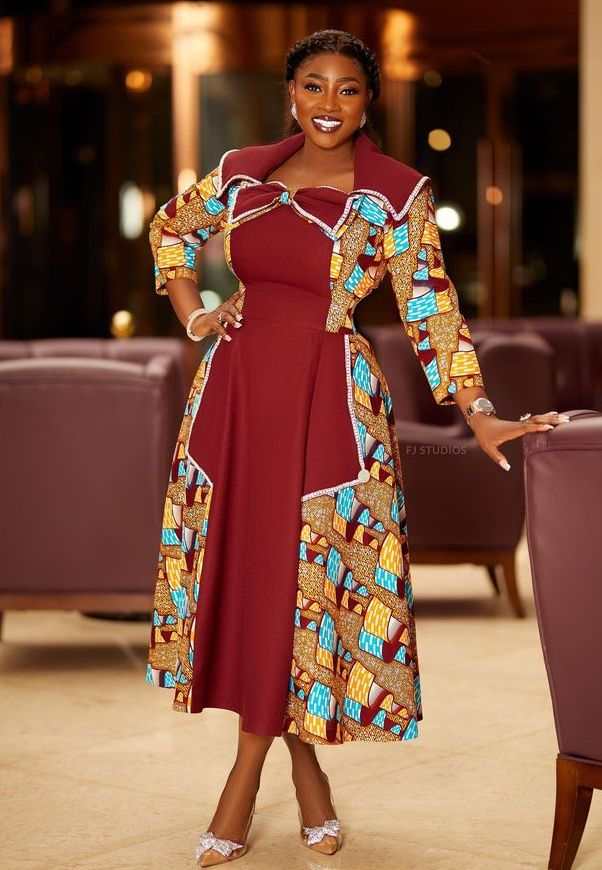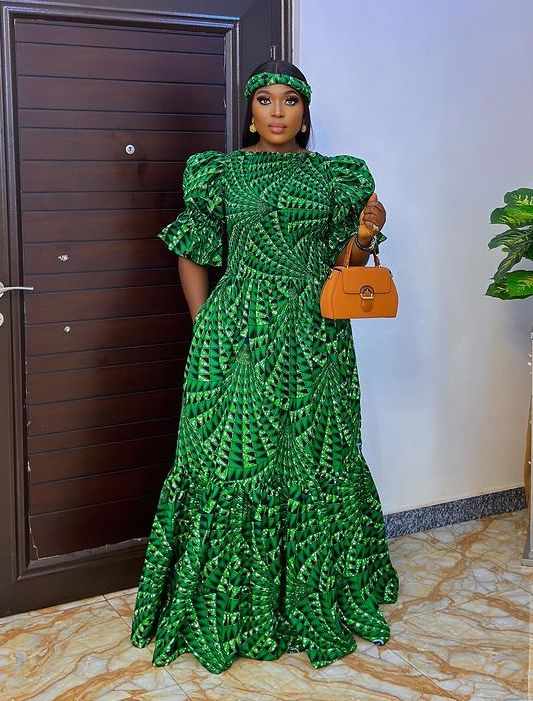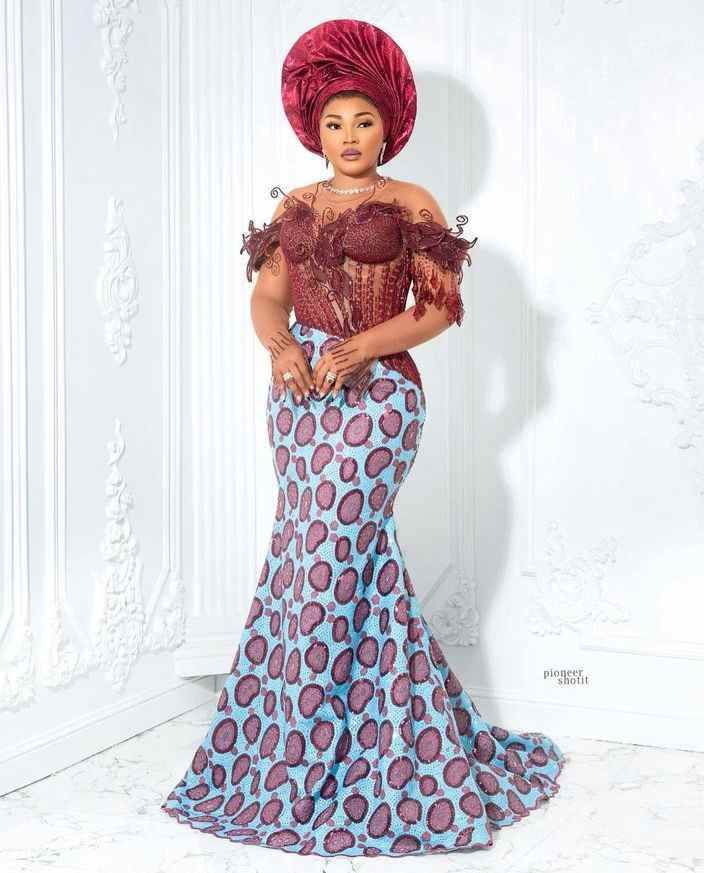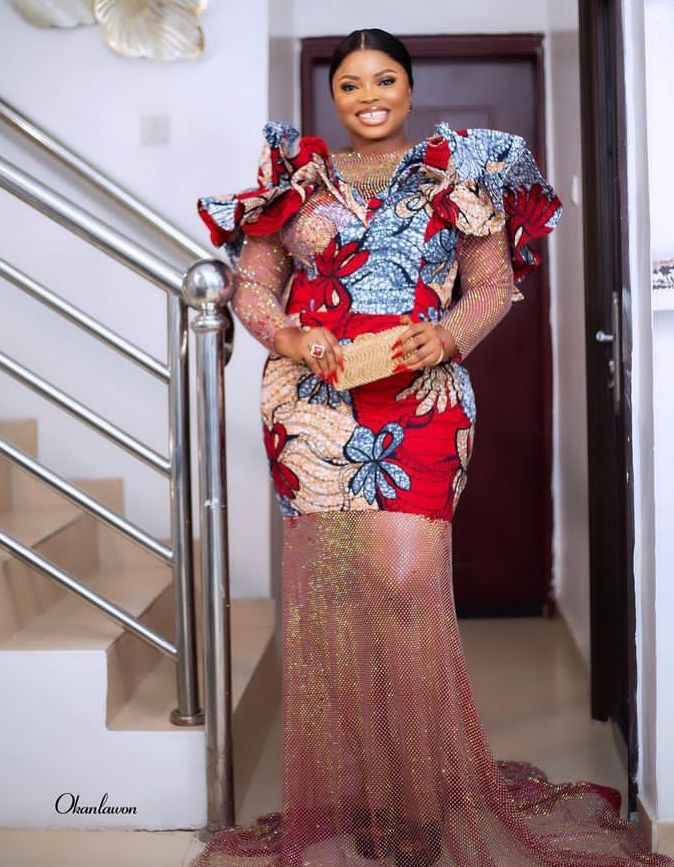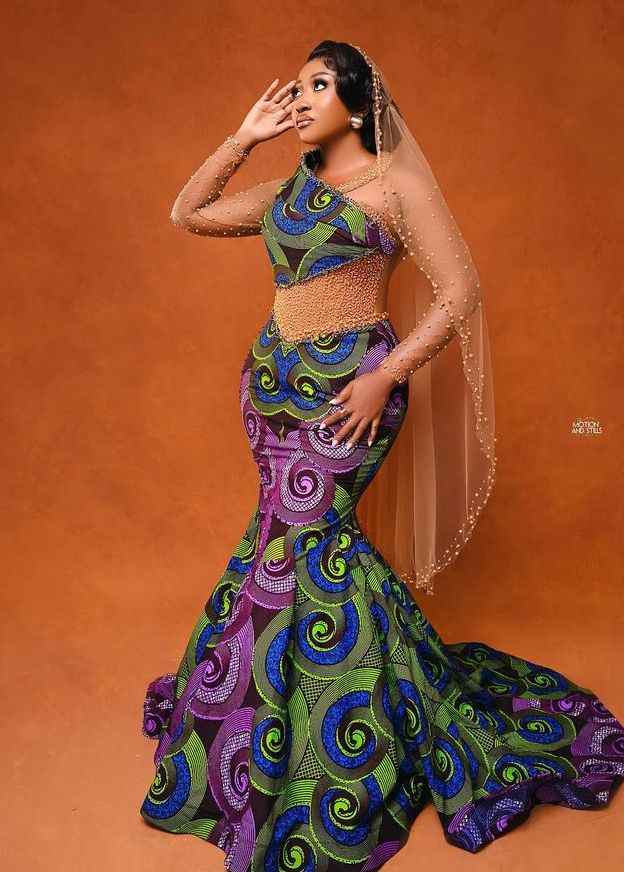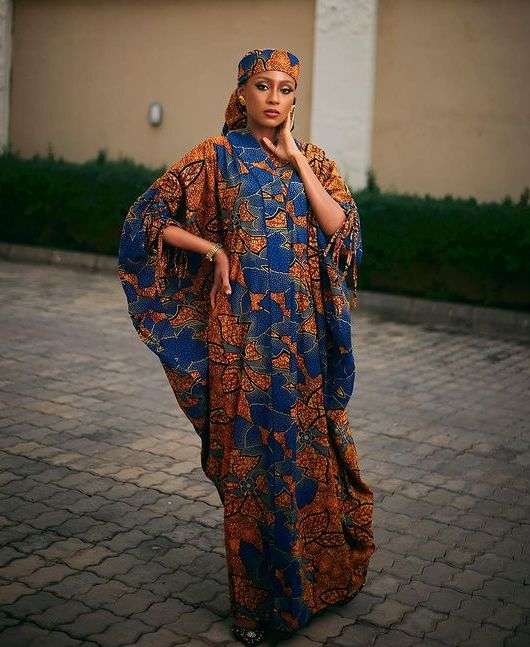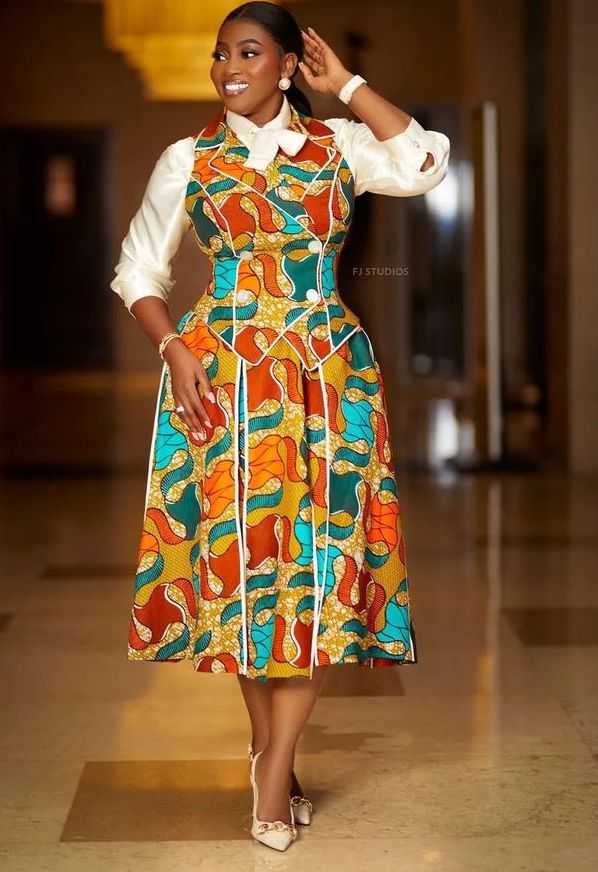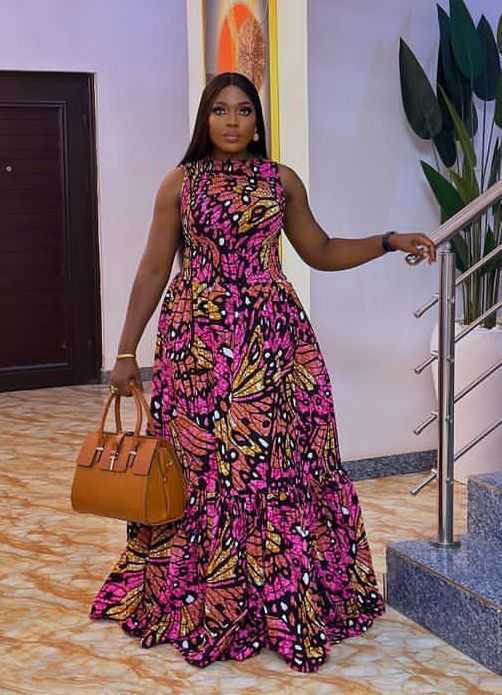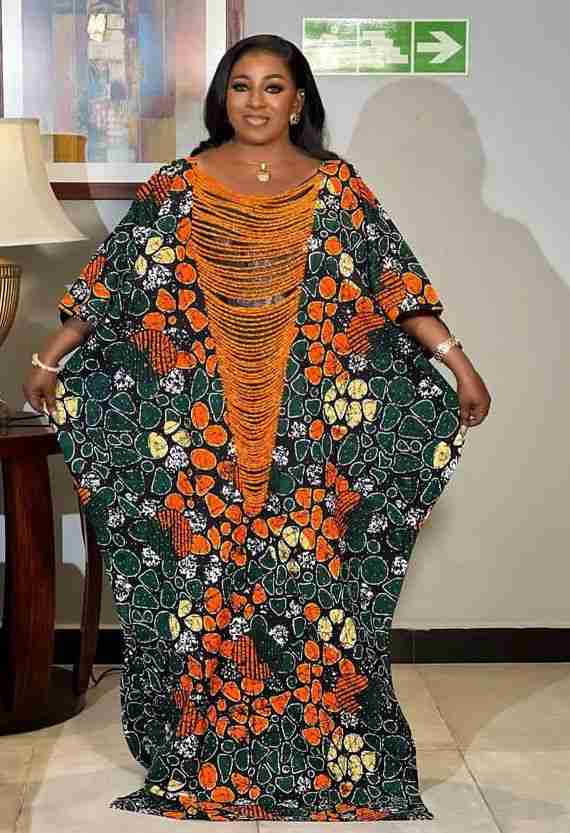 Flare dresses gives looks amazing on ladies with different body shapes. It is equally a great way to hide some curves. These dress styles will give you a decent and classy look. Pregnant women can rock fashionable flare dresses during festive periods. Always make sure that you choose the right Ankara fabric for a vibrant look.
Other Beautiful Ankara Styles that you can choose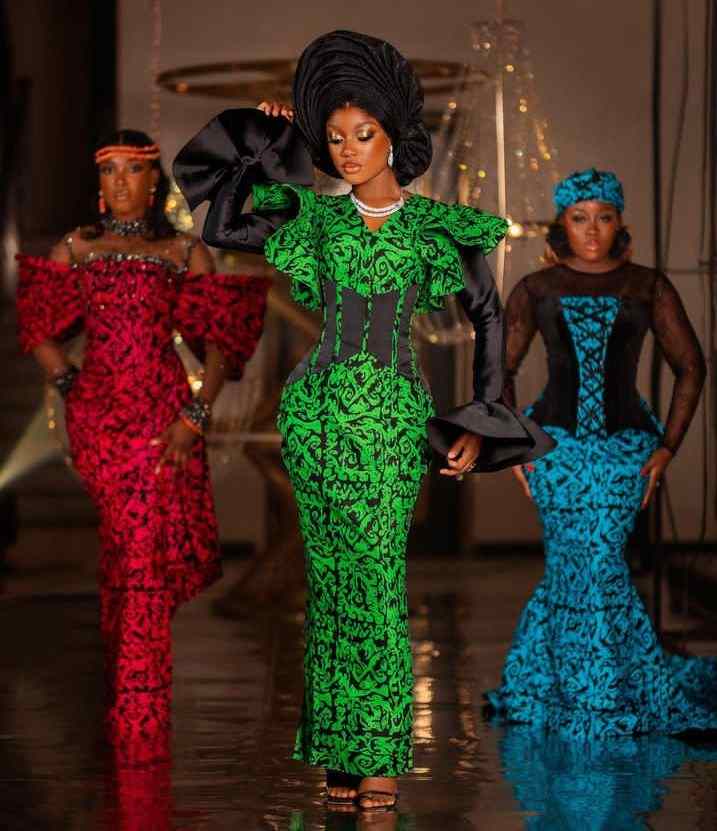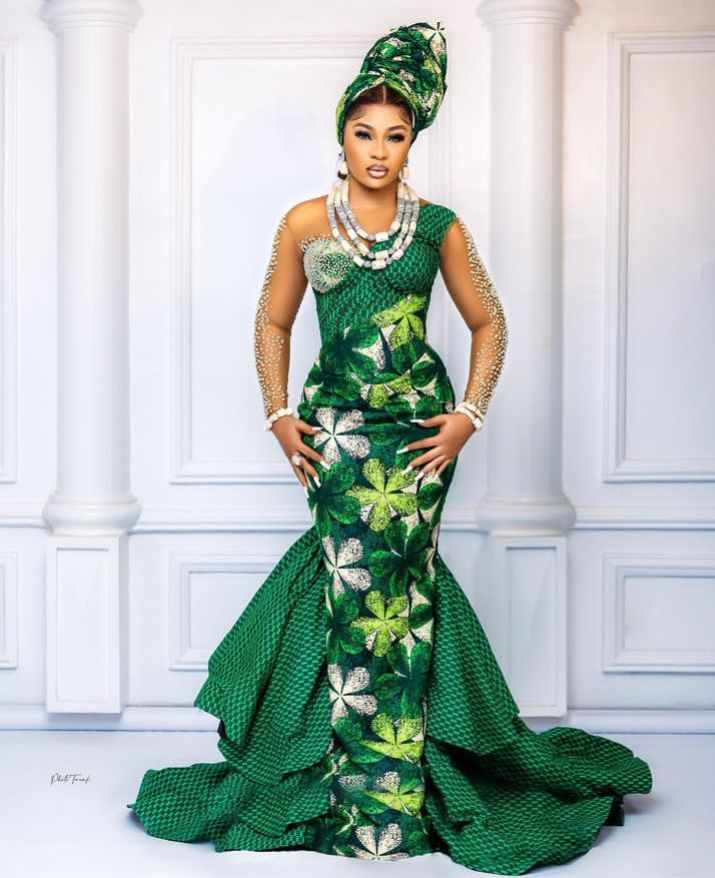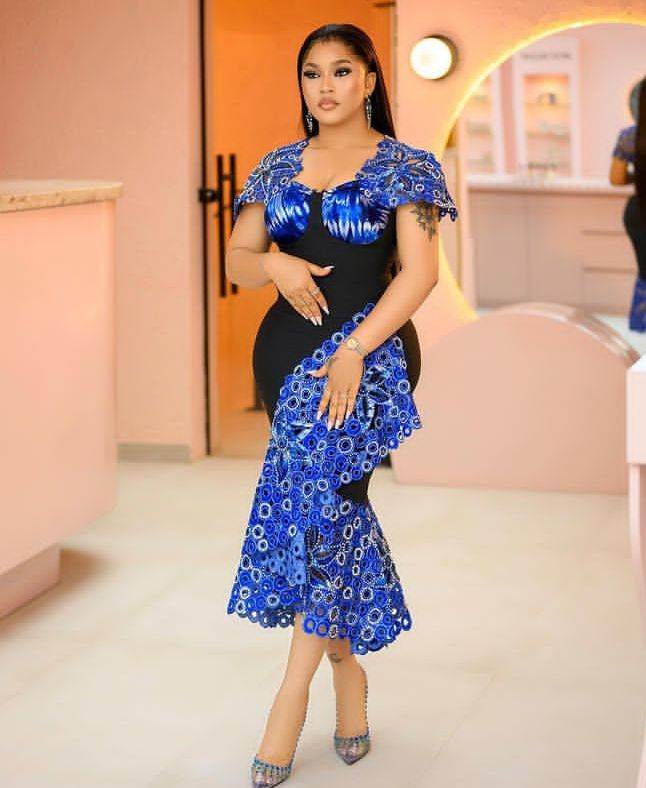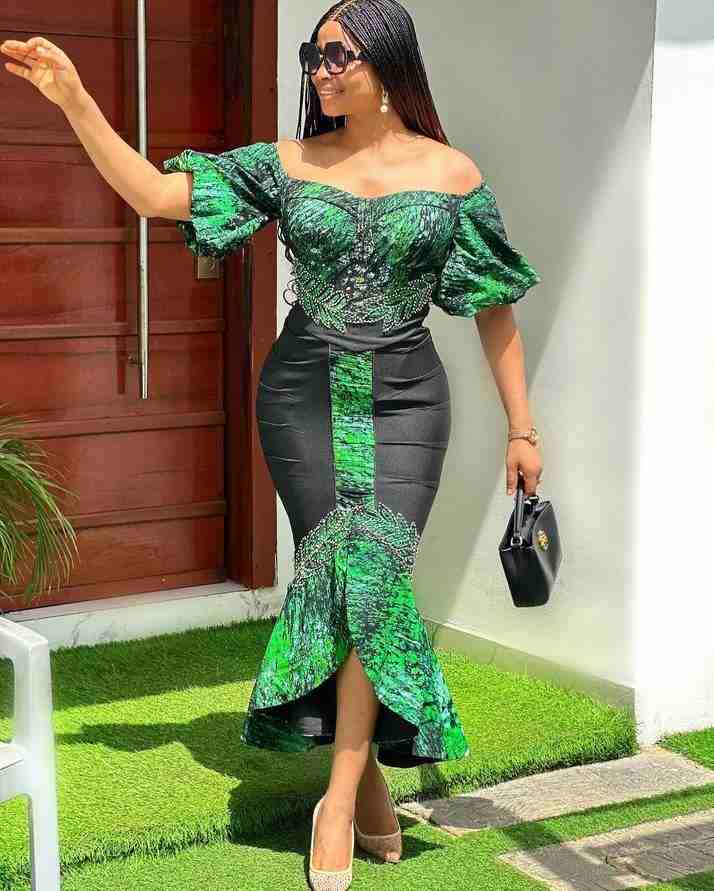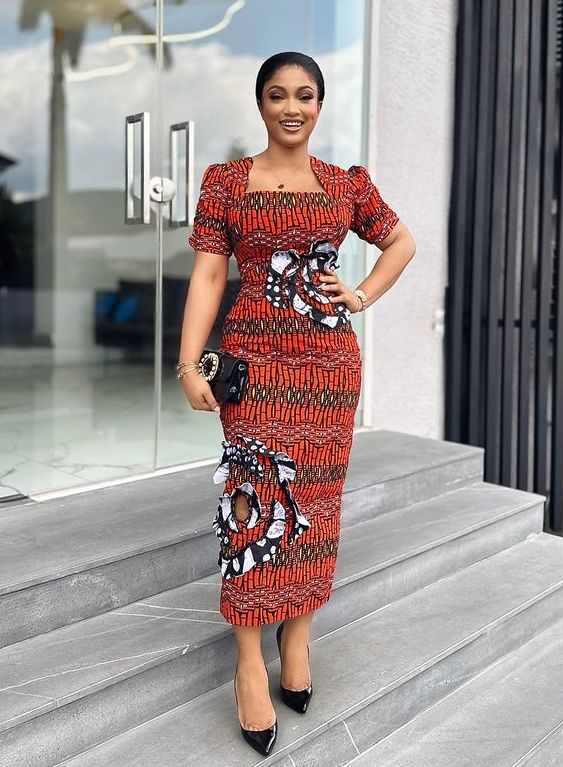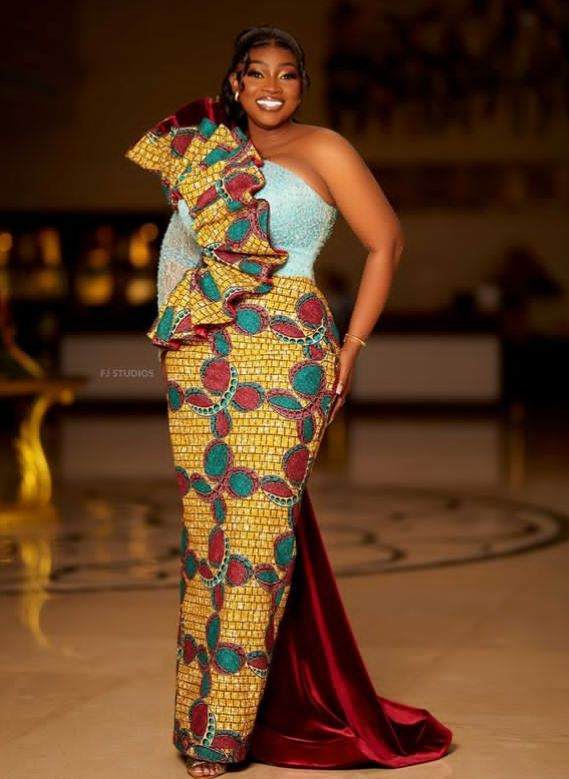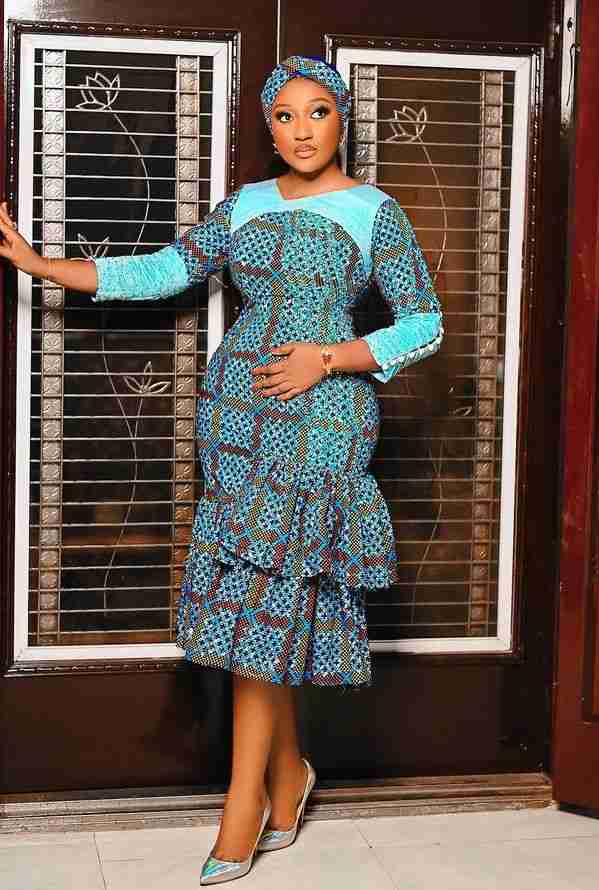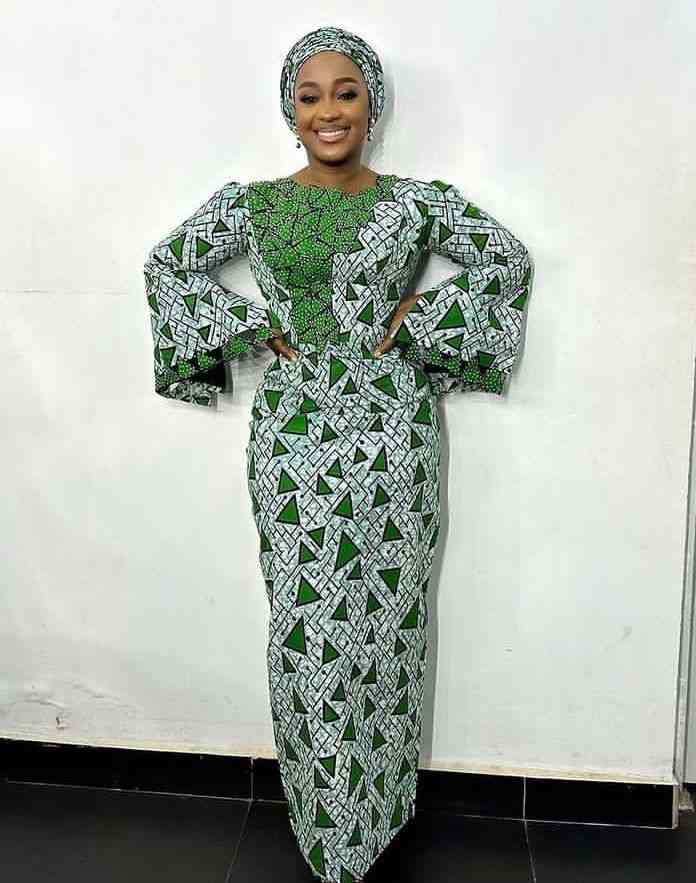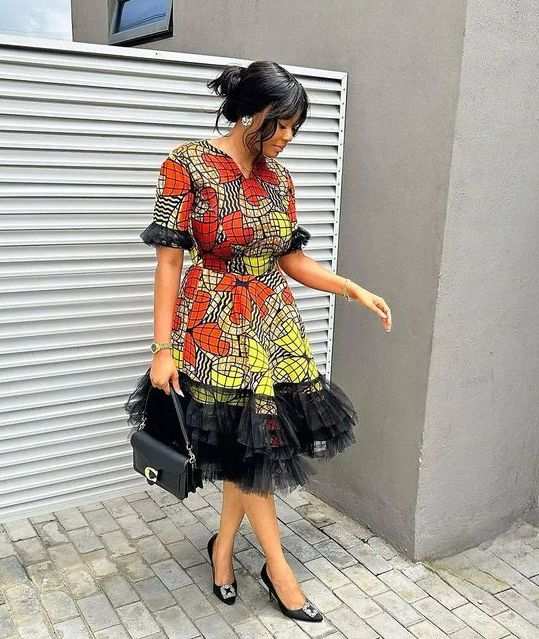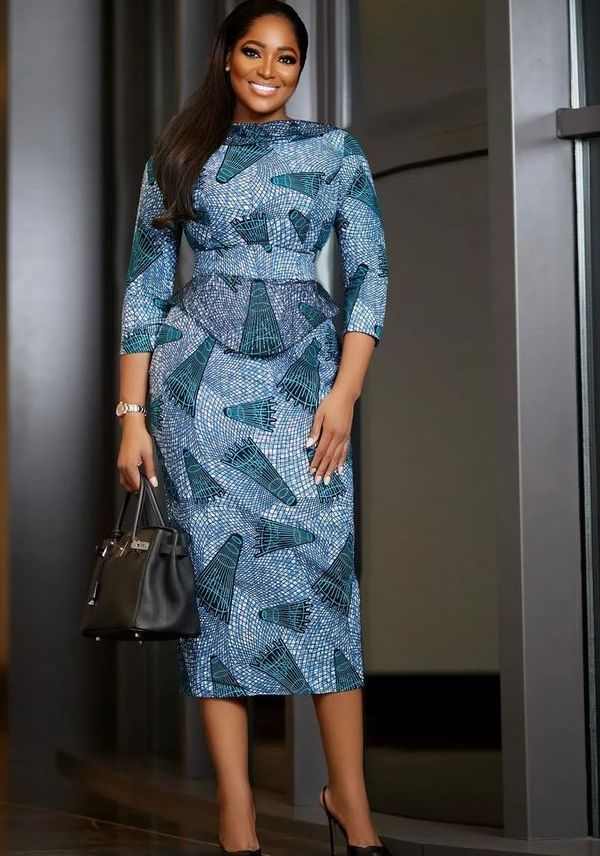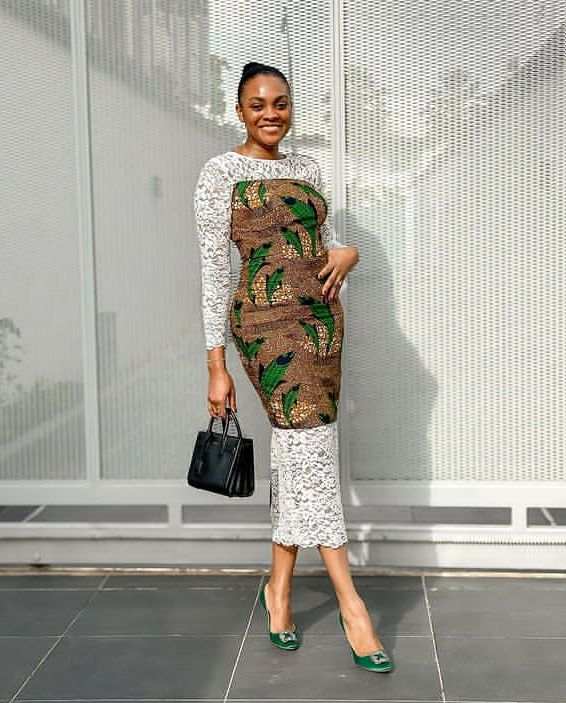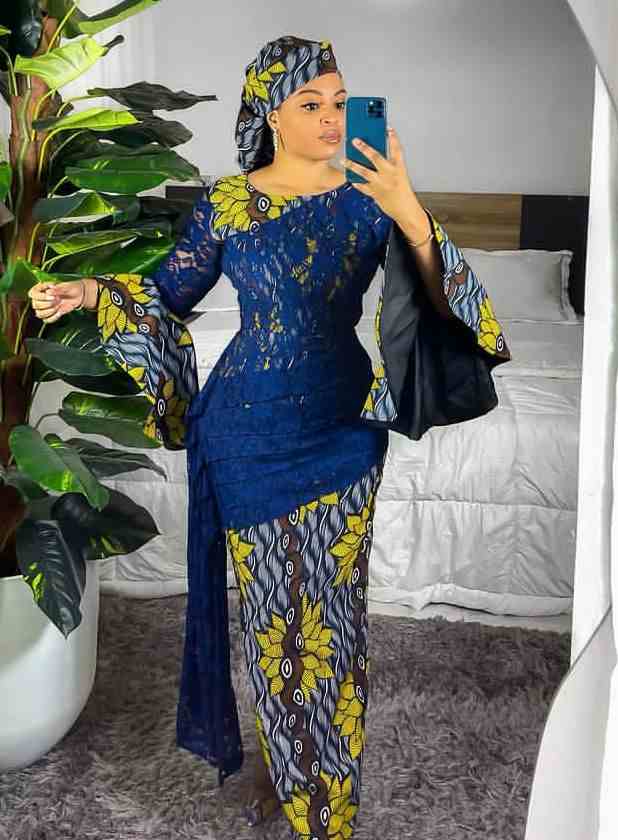 Dressing well to that occasion will give you all the attention that you desire, therefore, always dress ready. Whether you are a guest or celebrant, rocking beautiful Ankara dress styles will make you stand out from the crowd.
How do you see our collections of latest Ankara Styles for Christmas? Keep visiting because we will always keep you updated!
Also Read; 40 Latest Ankara Styles for the Month
50 Best Pictures of Simple Ankara Styles for Ladies