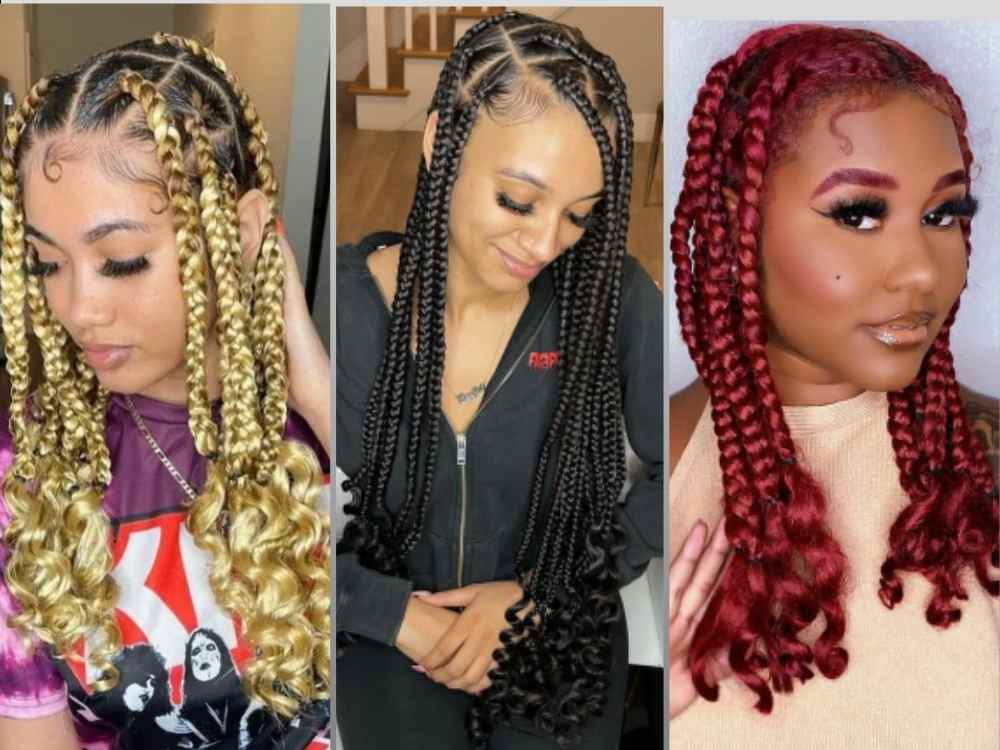 Coi Leray Braid Styles – Some celebrities are the innovators of the trending fashion styles since in our society today. They innovate these styles either knowingly or unknowingly. Their signature fashion maybe the one that others will like to emulate. Here, we will be looking at Coi Leray Braid. Coi Leray is an American rapper and singer who is known for her signature braid styles. Coi Leray Braid Styles features Knotless Jumbo braids with curly ends.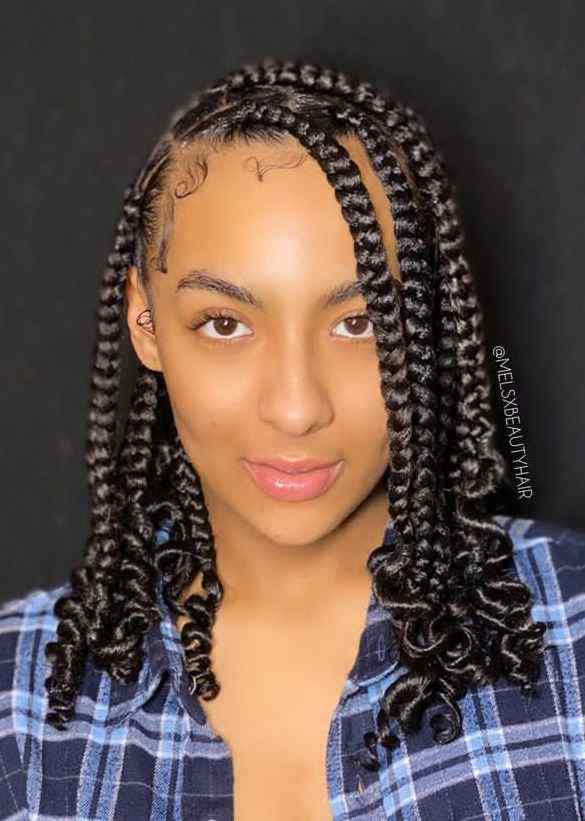 These braid styles most especially the Coi Leray short braid styles are less time consuming than other braid types. They are equally known as protective braid styles. To get the most out of this braid style, have your natural hair well relaxed. This will also help you get a more adorable look when you want the edges to be on fleek. Perm rods will help you get the perfect curly end style that you desire.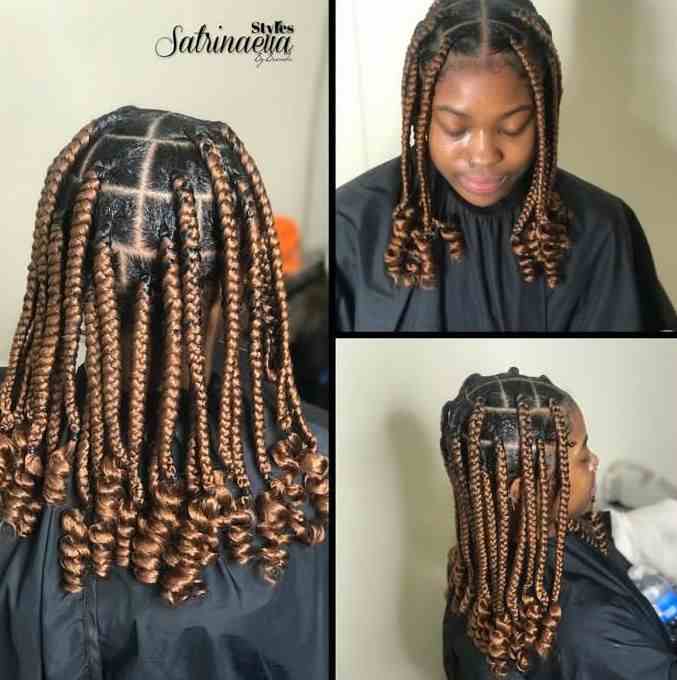 Go for a braiding hair that you desire, one or two packs of braiding hair should be enough. Long Coi Leray Braid style will consume more braiding hair. This hairstyle can last upto a month. You can use different braiding hair colors like; black, brown, Burgundy, Red, Blonde and so many others. This braid style looks more beautiful when left as a free flowing style. The stylish parting given to this braid style makes it to be admired by many black women.
Latest Coi Leray Braid Styles to try this season
Short Coi Leray Braid Styles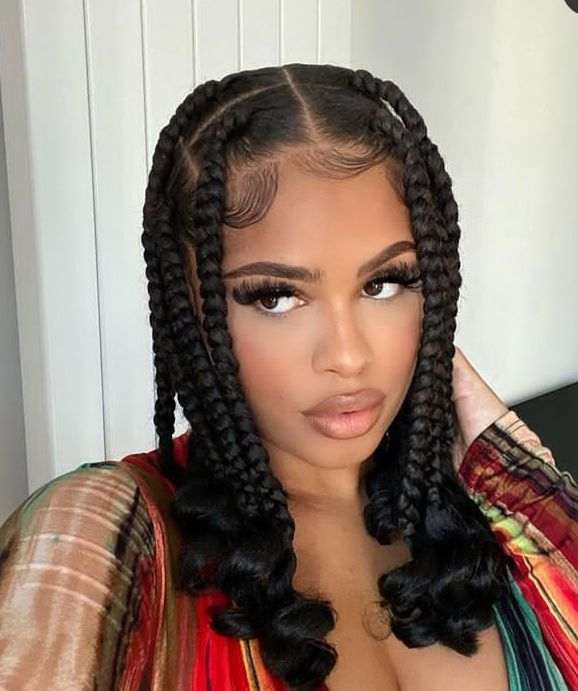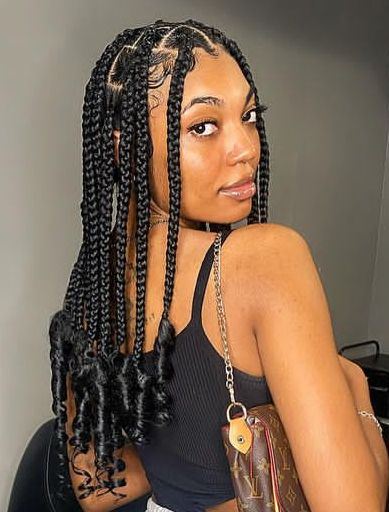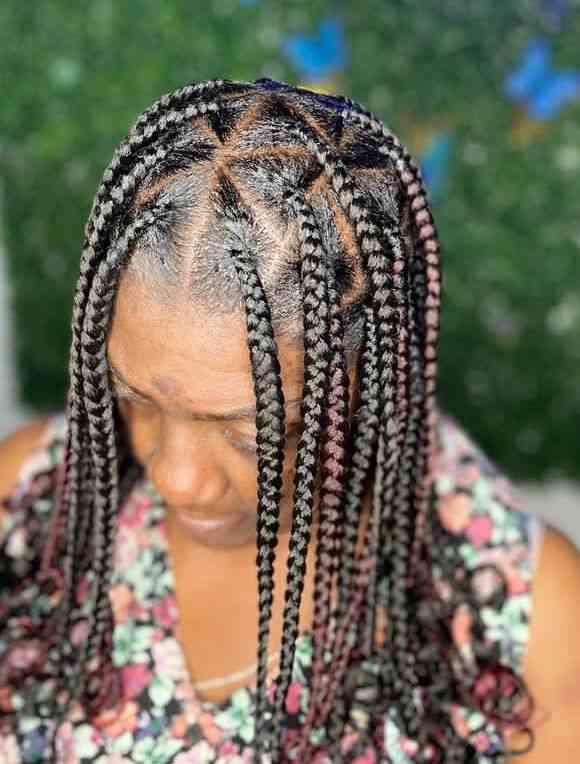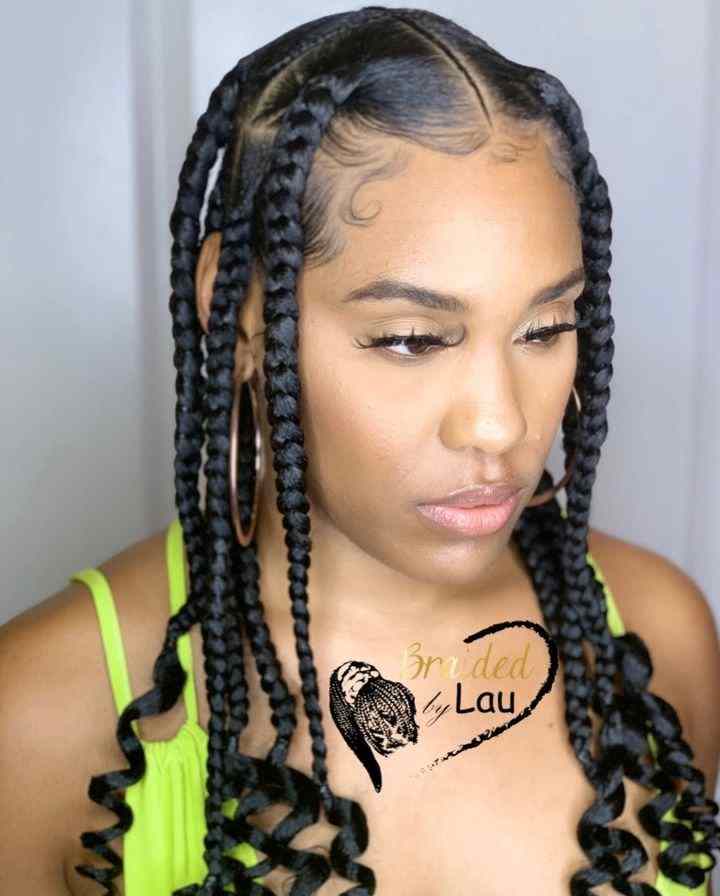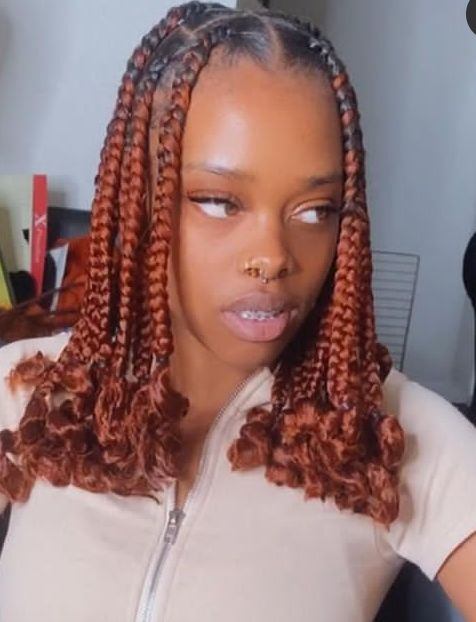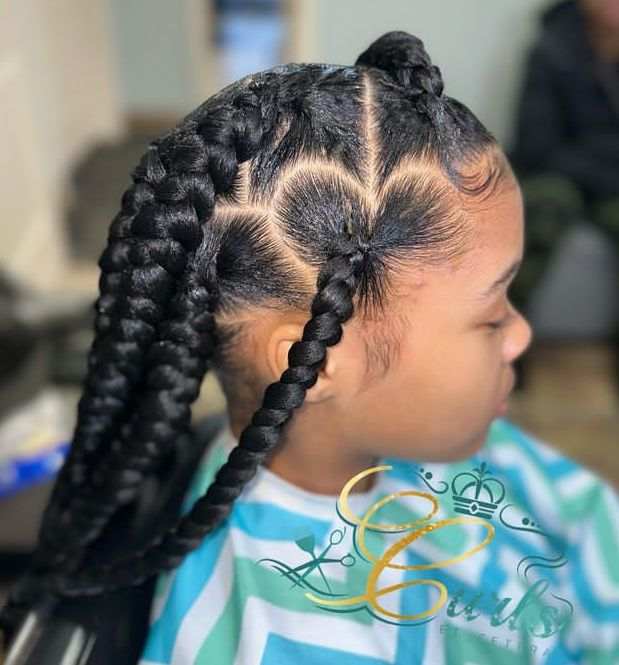 Short braids is an easy way to get that braided hair without wasting much time. Coi Leray Braid short style will give you a fuller look on short braid style because it will look full. Zig zag, heart parting can be used to give this hairstyle a stylish look. These are perfect styles for kids that wants to try out this braid style.
Medium Length Coi Leray Braids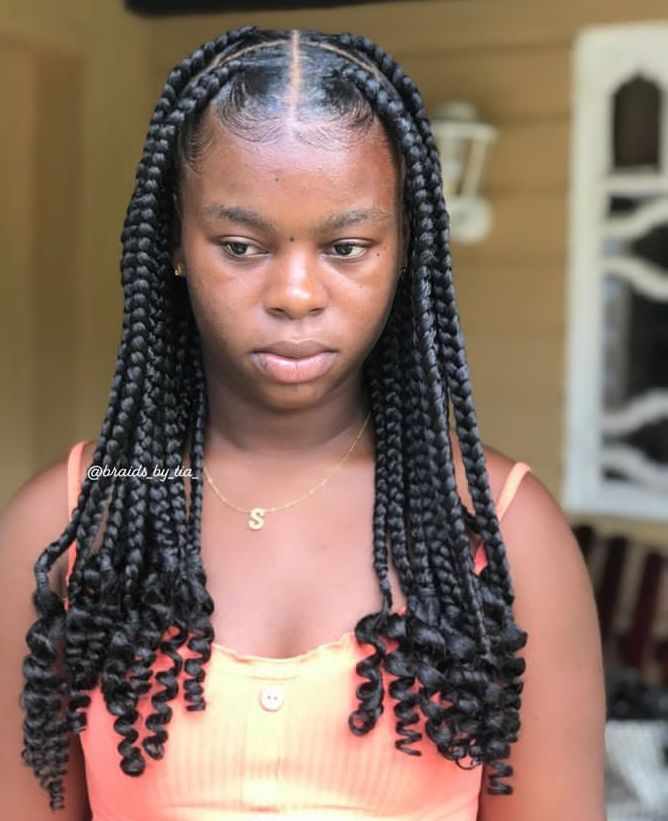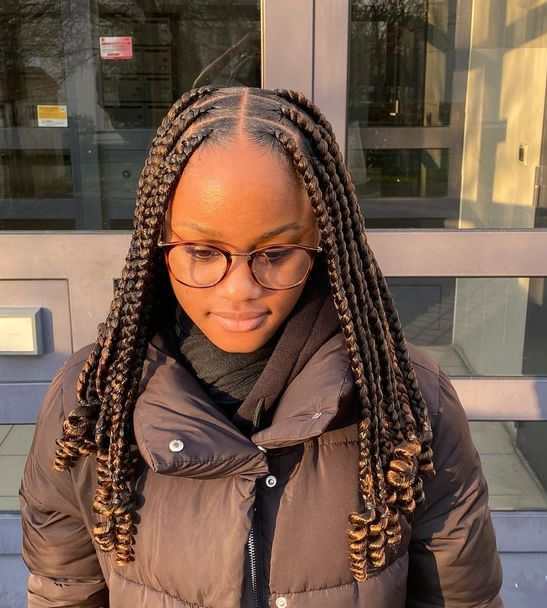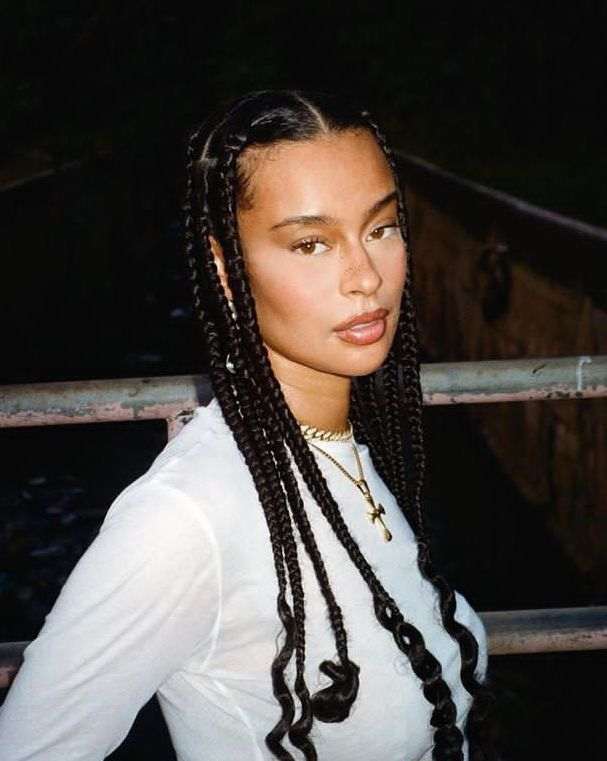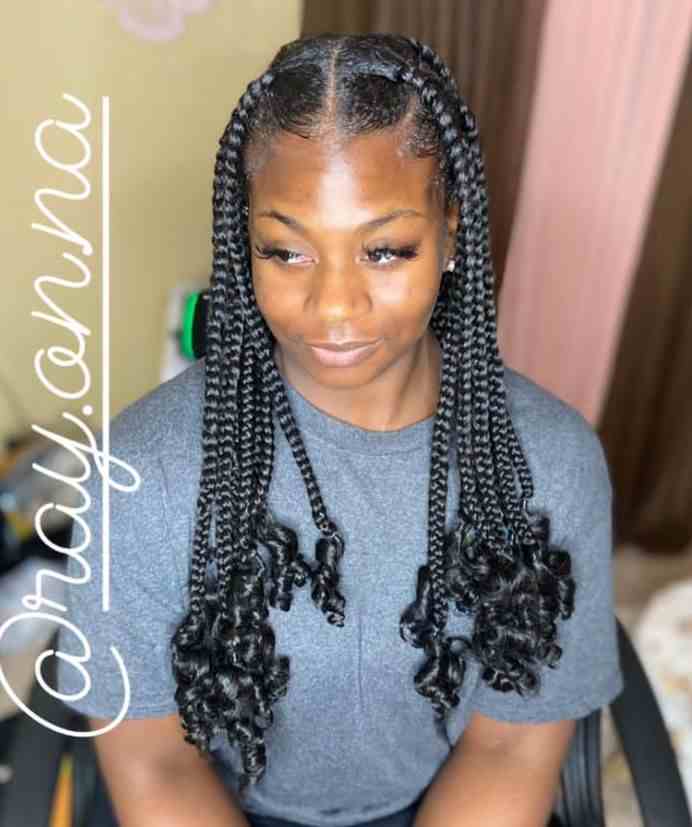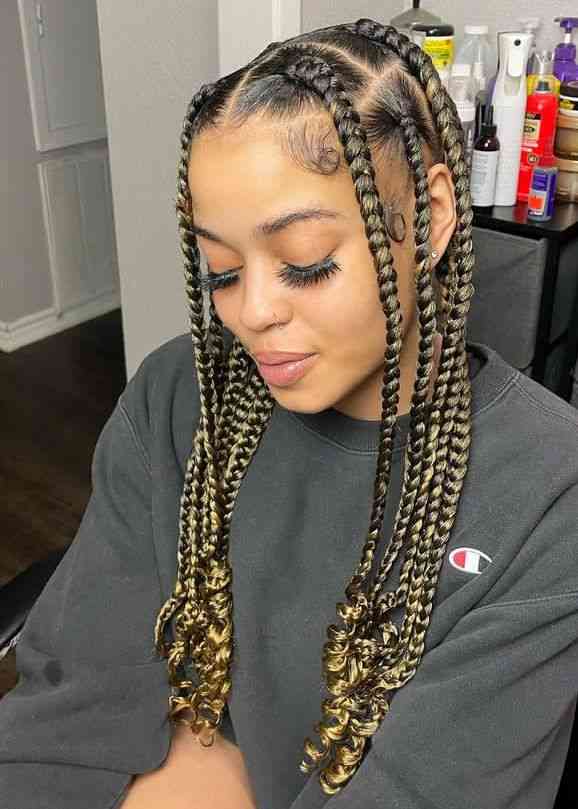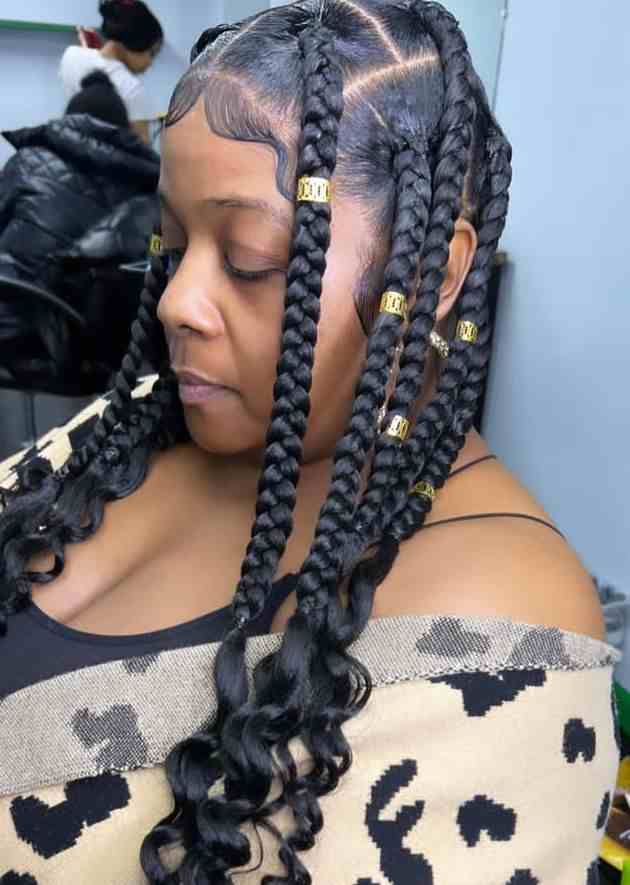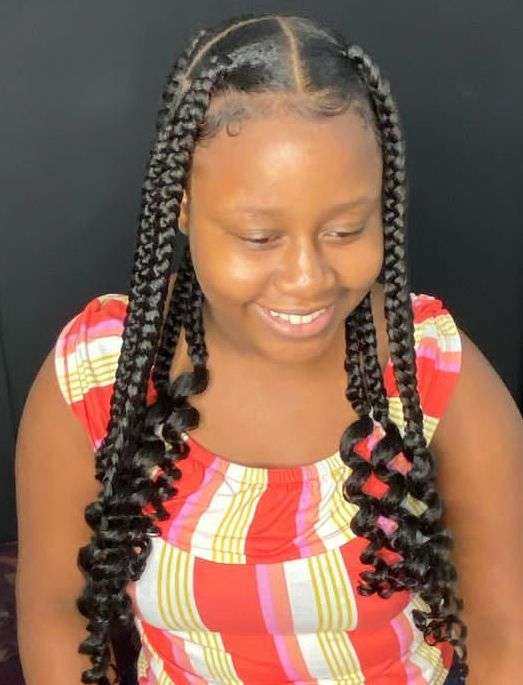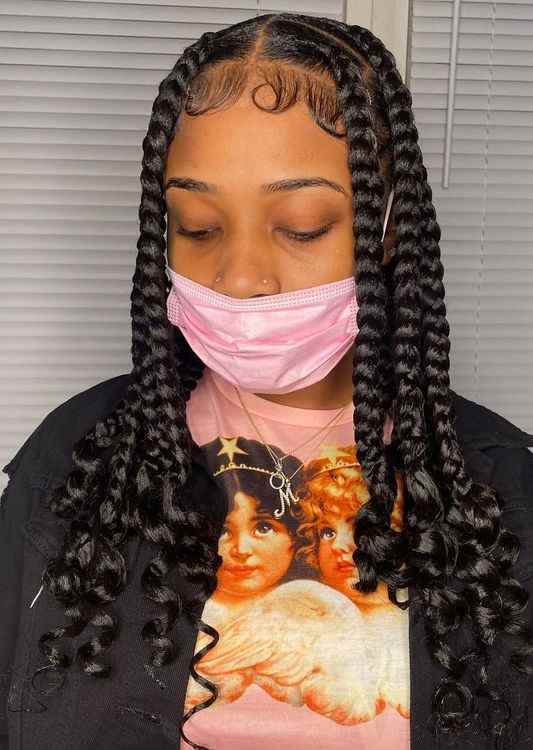 If you don't want it to be either long or short, then, try medium Length braids styles. This hairstyle rests just below your shoulder. It gives a more defined shape to your facial appearance. It will consume more braiding hair than the short braid style. A perfect style for High School students.
Long Coi Leray Braid Hairstyles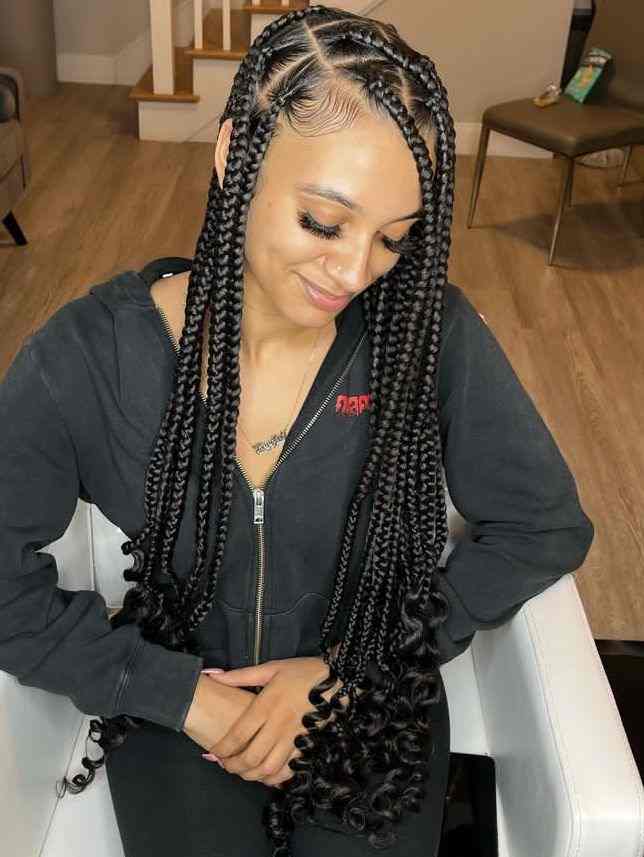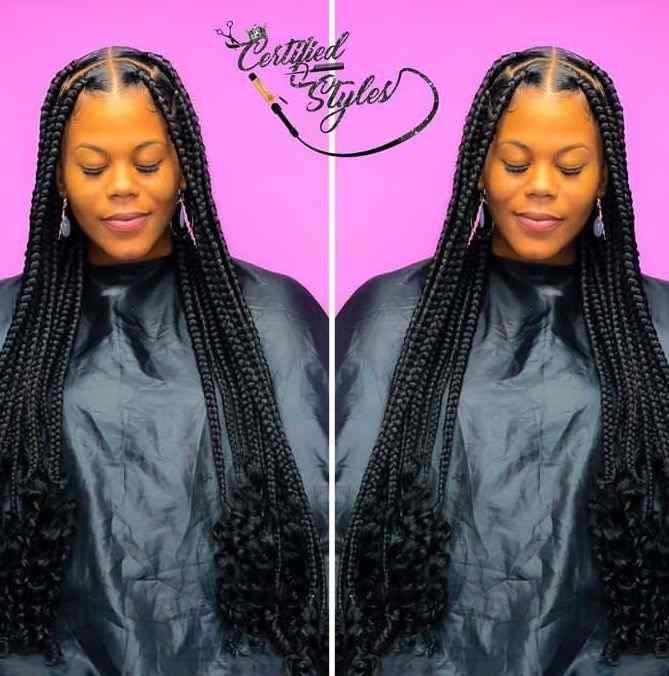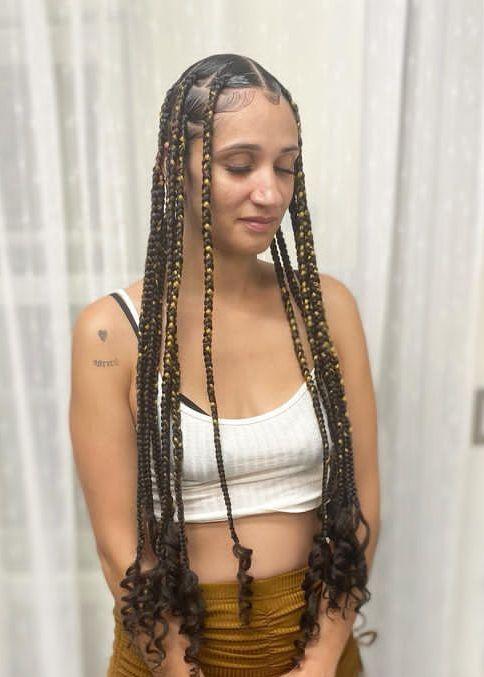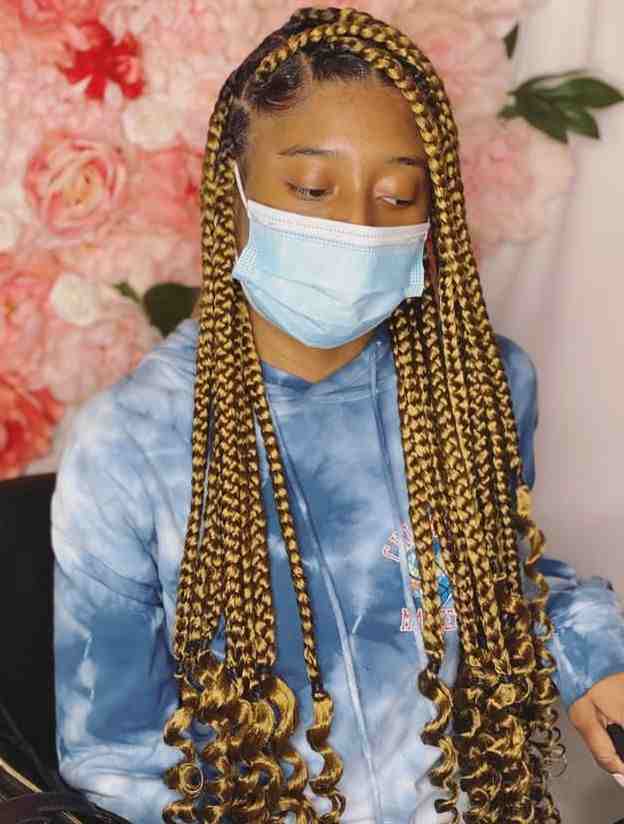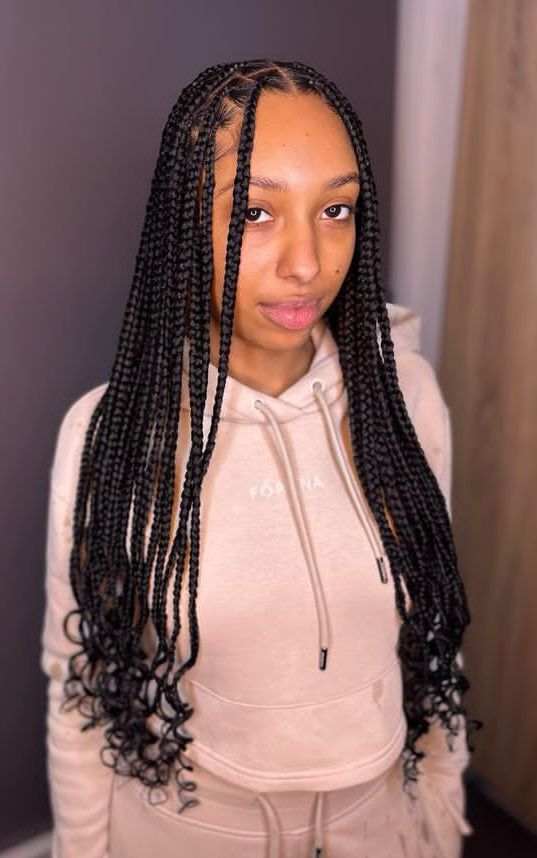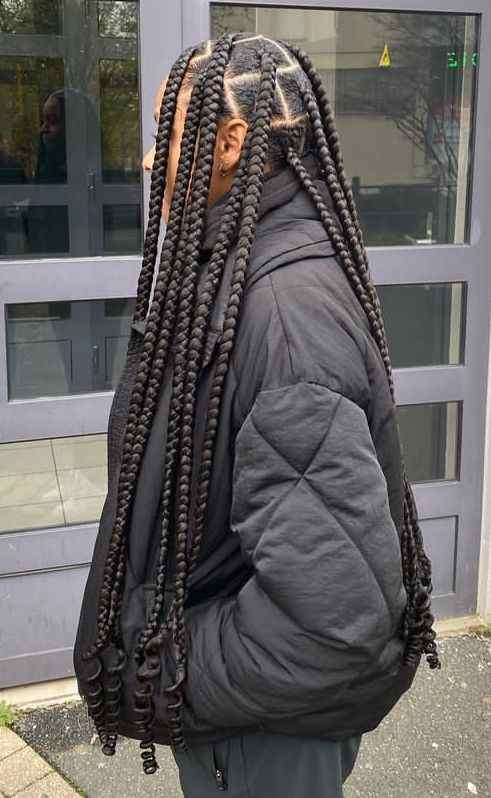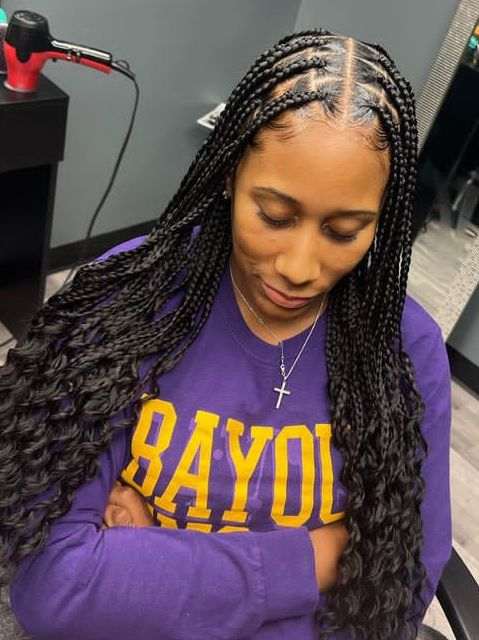 Get that big chic look with long braid styles. Long Jumbo Knotless Braids gives you that outstanding look that you desire. When choosing this braid style, have it in mind that it is more time consuming and will take more braiding hair than the short and medium Length braid style. A perfect style for parties and other occasions.
Colored Braid Styles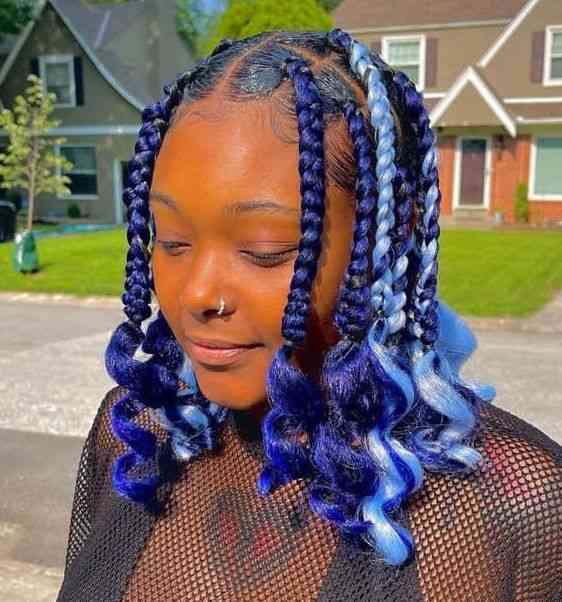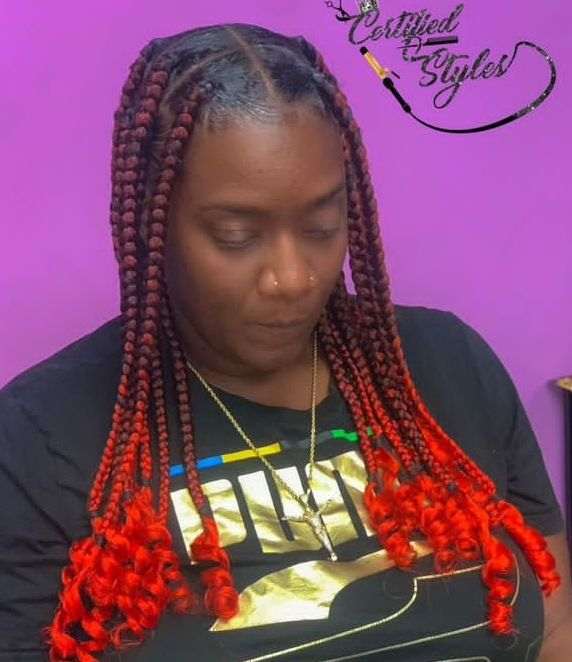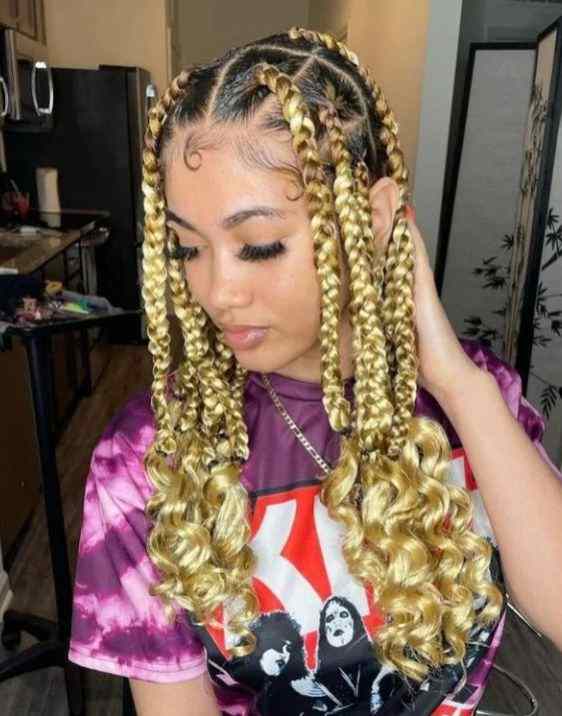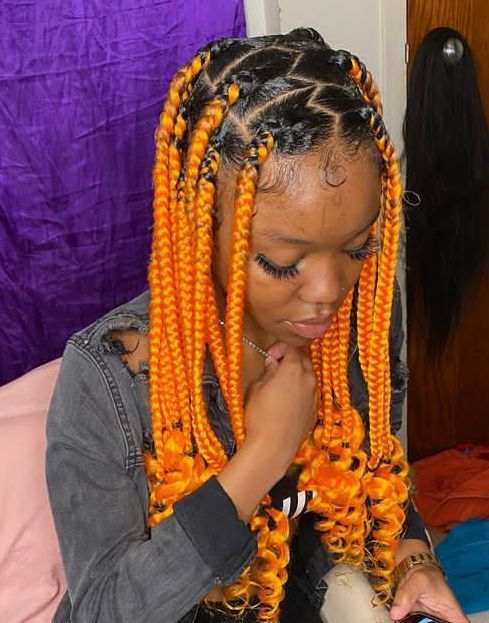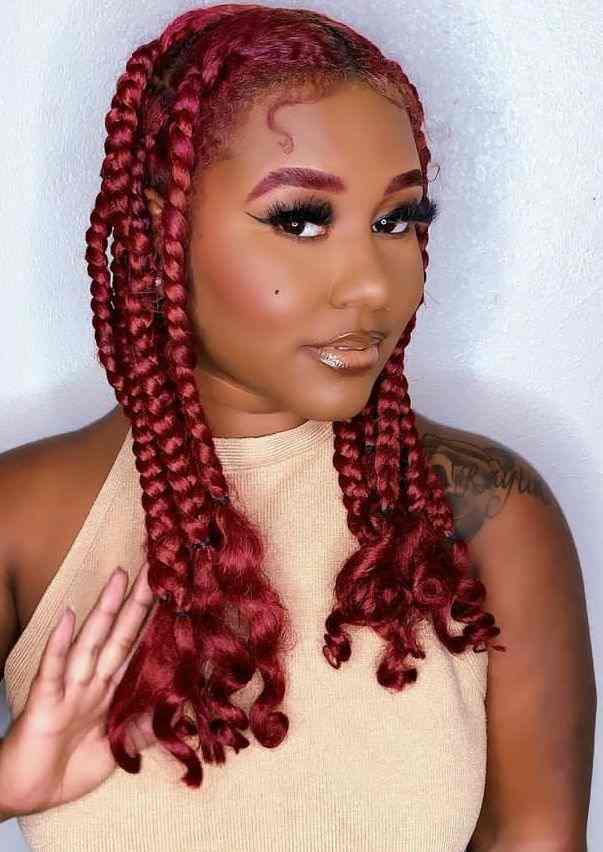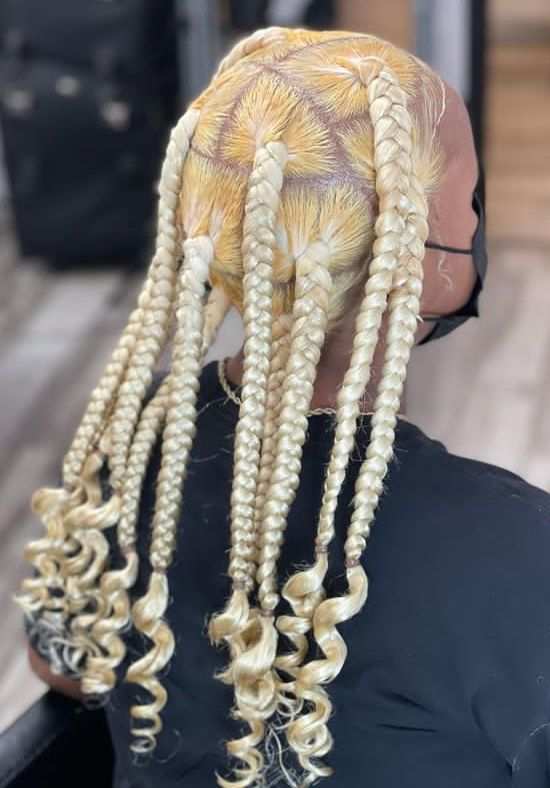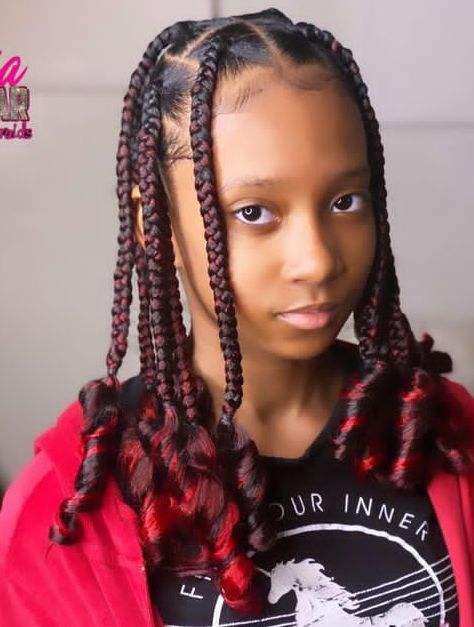 Do you want to be the center of attention at that event? Then, try these sharp colors in your braid style. They will give you an eye catching look. You can decide to choose from sharp colors like blue, green, red, pink etc or even have a combination different colors. Great braid style for parties and other occasions.
How do you see our collections of Latest Coi Leray Braid styles? Keep visiting because we will keep you updated!
Also See; 30+ Beautiful Grey Braid Styles that you should try this season
55 Beautiful Braids with Beads for Adults