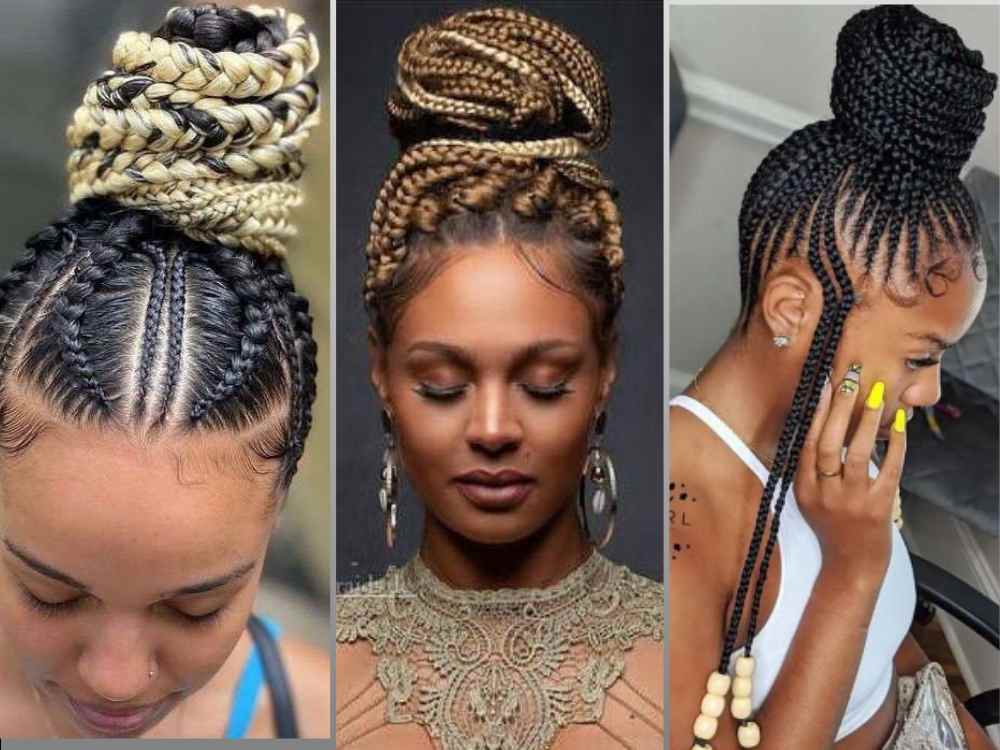 Braided Updo Hairstyles for Black Hair – When you think about a stylish hairstyle for that occasion, think about updo hairstyles. Updo hairstyle can be achieved on braids, natural hair and on Weavons. One of the things that adds more beauty to this hairstyle is that you can attach hair pins and other fancy hair decorators to the updo. Apart from its stylish nature, braided updo hairstyles is a protective hairstyle and also pulls the hair away from the face and body.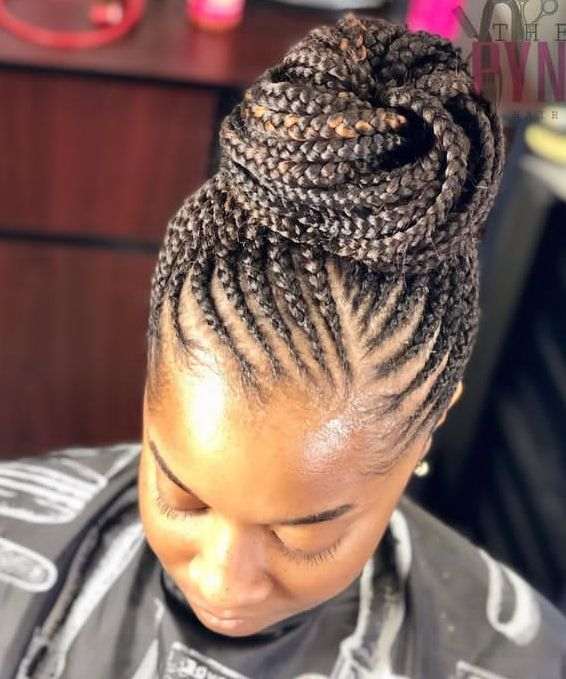 Braided Updo hairstyles is among the trending braid style among black women. In most cases, the braids are wrapped on top of the head as a bun or crown. This hairstyle can be achieved on many braid styles such as box braids, Ghana Braids, Stitch in braids, Feed in braids, Twists and others. Braided updo is great style for parties, weddings and other occasions.
Best Braided Updo Hairstyles for Black Hair
1. Feed-in Braids with Updo Style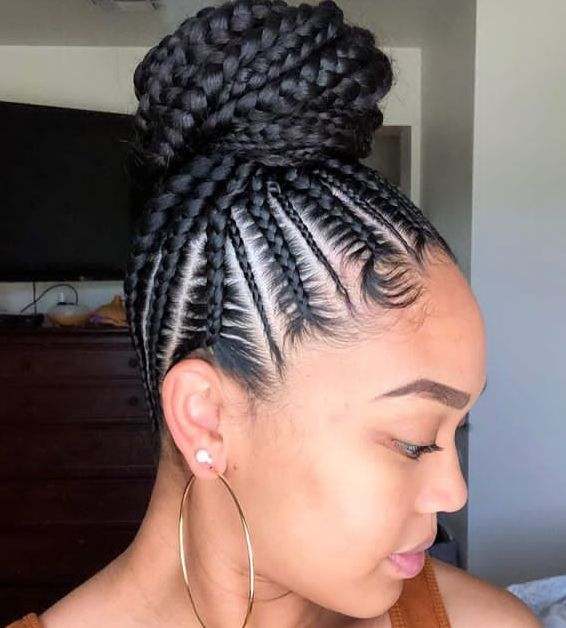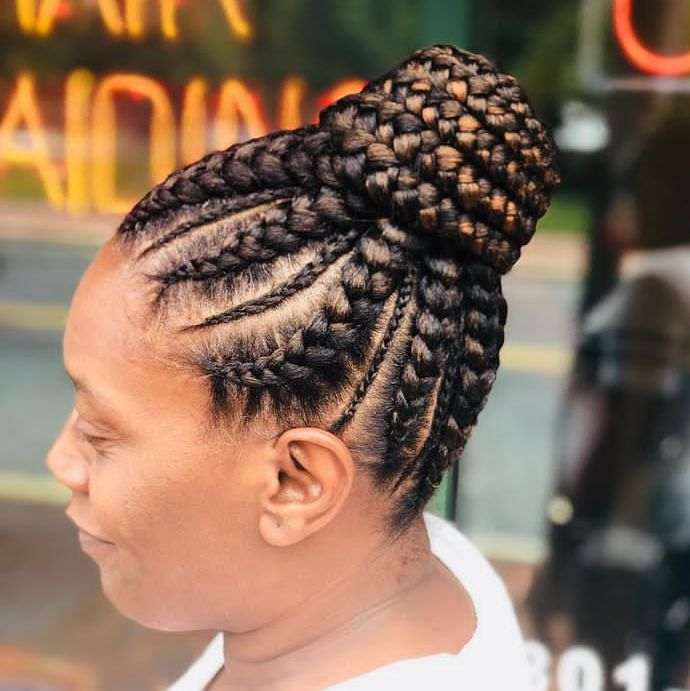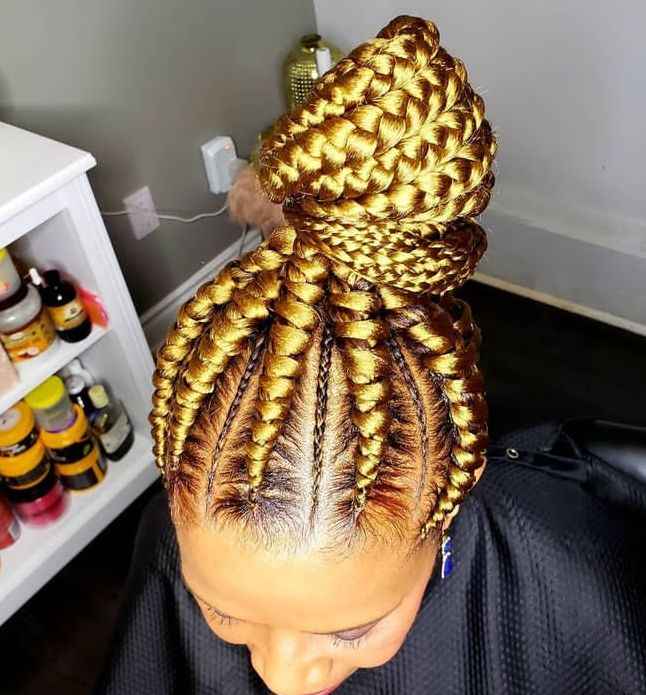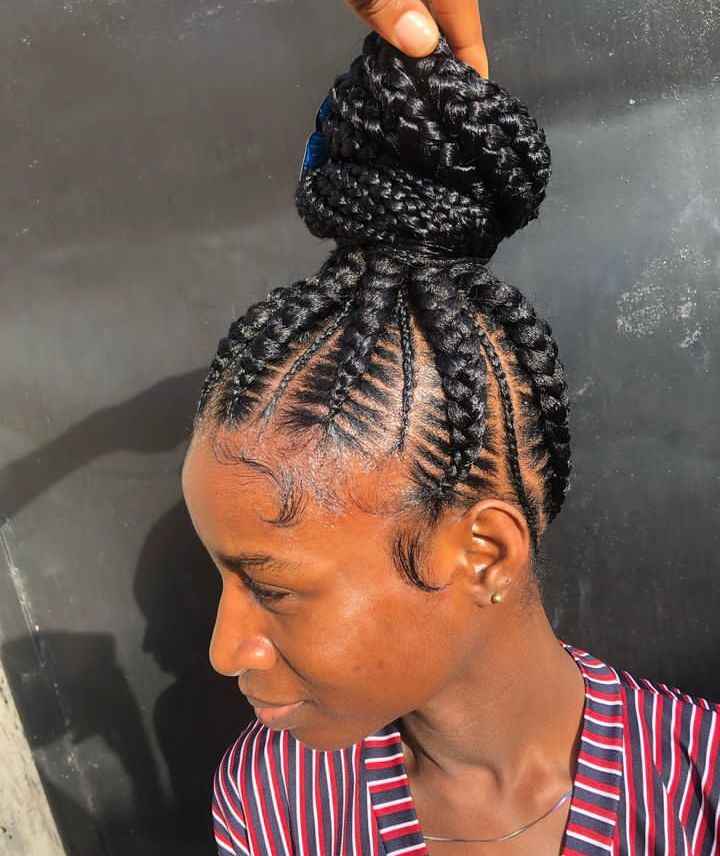 Feed in braids is among the trending braid styles for black women. This braid style is greatly admired because of its protective nature. Styling this hair as an updo gives it a breathtaking look.
2. Box Braids with Updos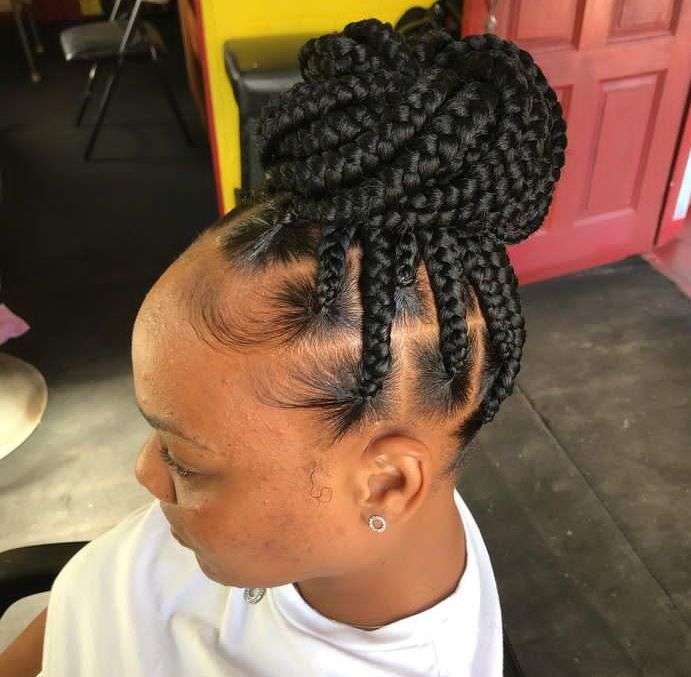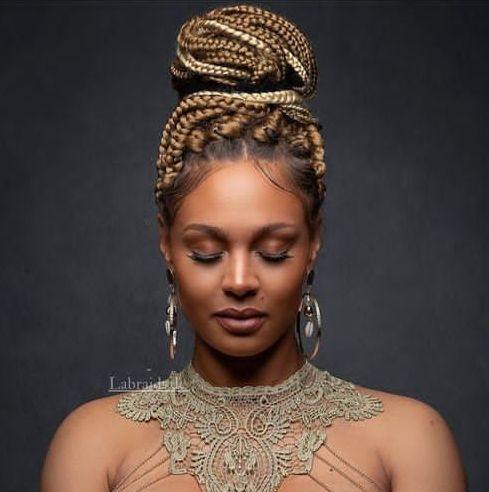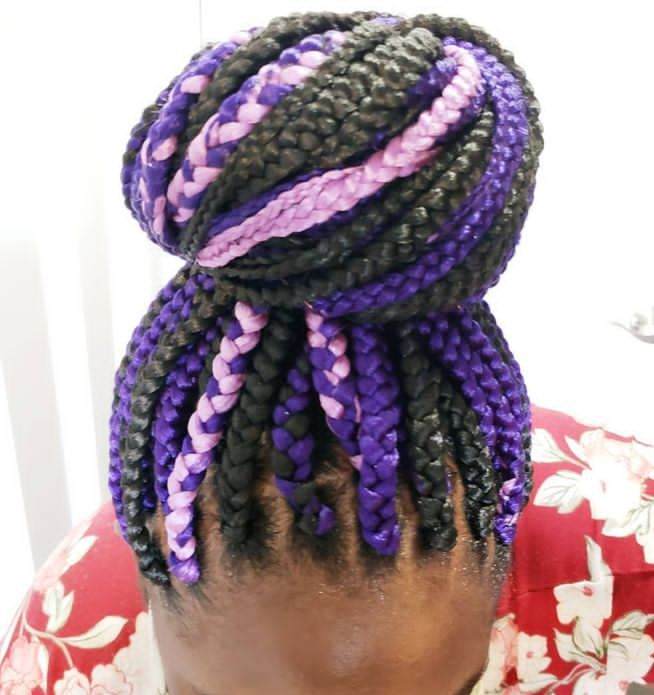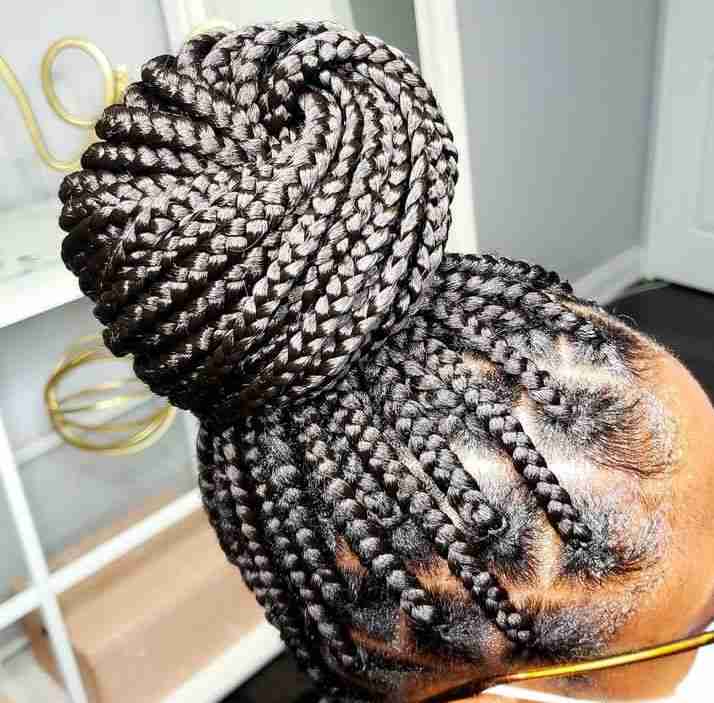 Styling your box braids as an updo not only adds beauty to it but also a sure way of pulling the hair away from your body. Use fancy headbands to hold the updo for a more beautiful look.
3. Braided Updo hairstyles with ear braids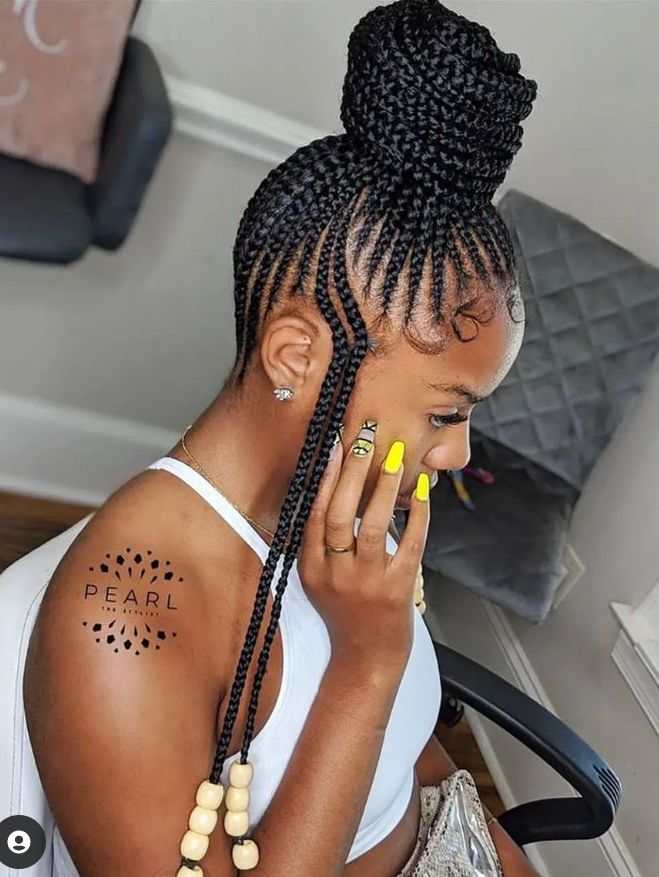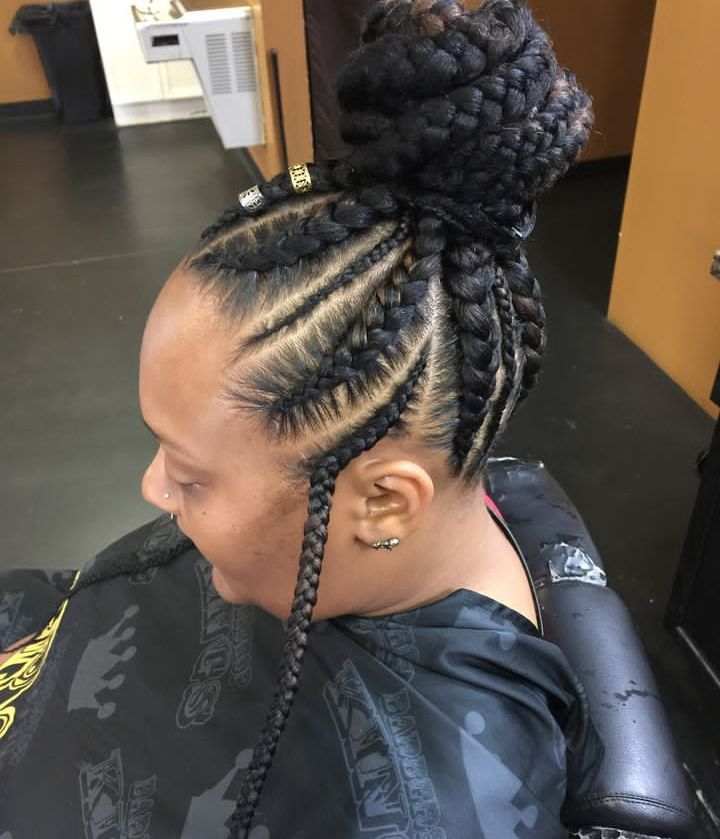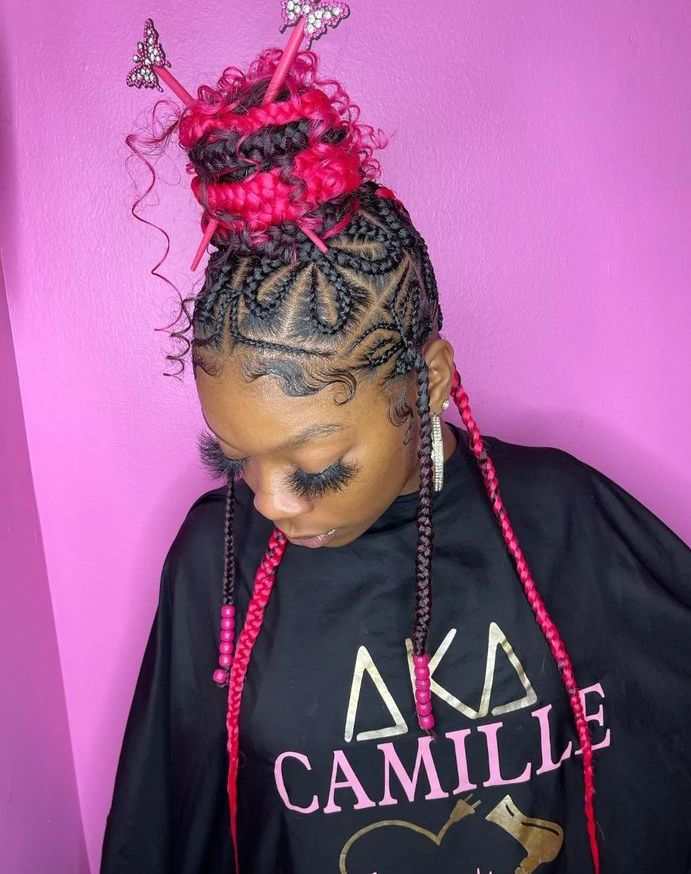 The more complicated the hairstyle is, the more stunning it will look. Ear braids is for fashionable black ladies. After styling your braids as an updo, you will have some single braids hanging on your body that extends from the ear.
4. Ghana Braids/weaving with Updos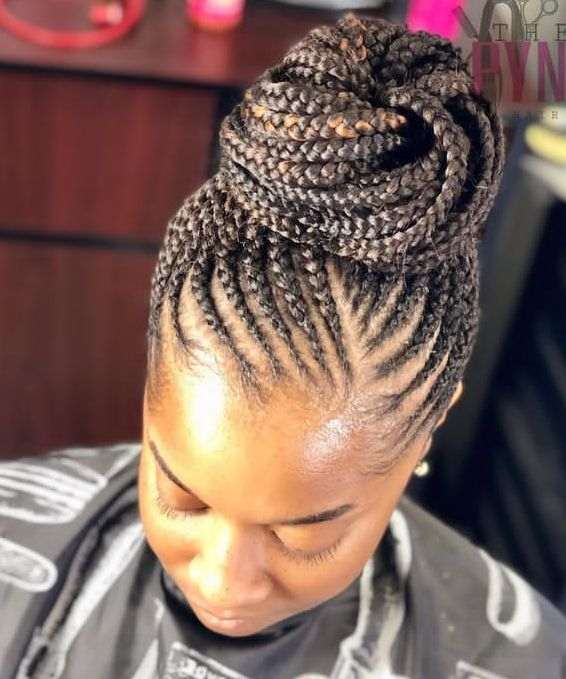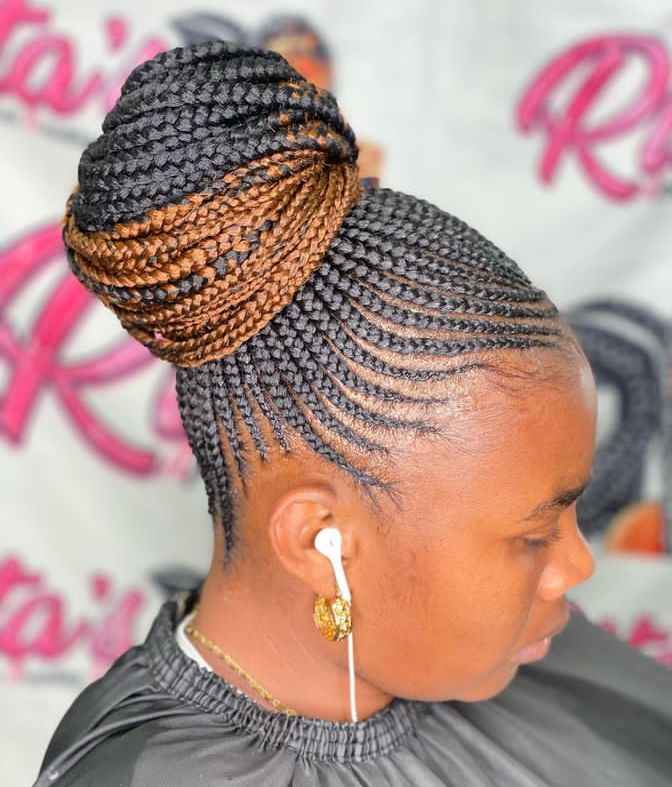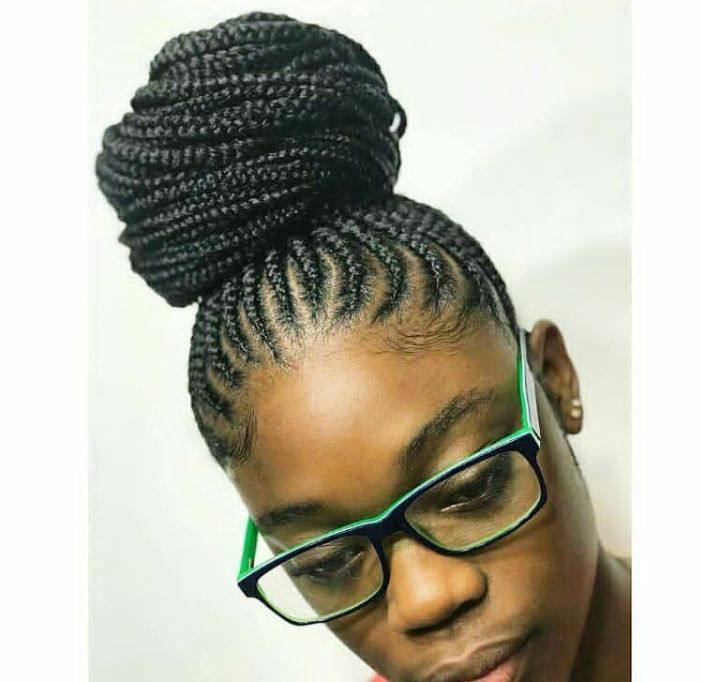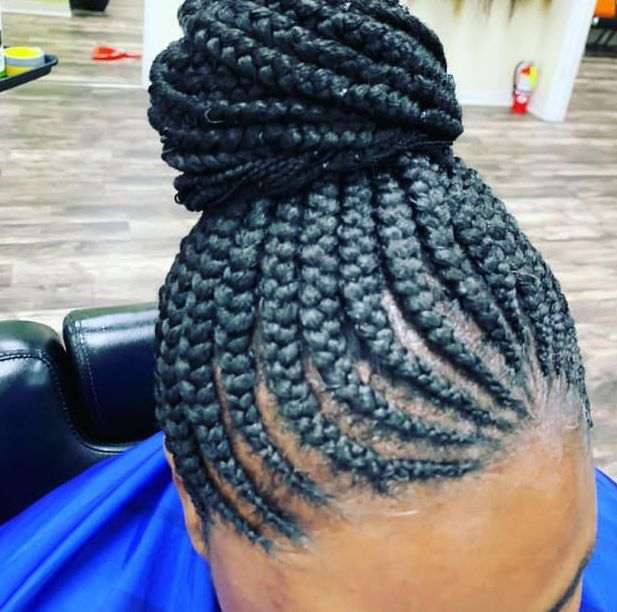 Ghana Braids is among the most popular braid type for black women. One of the things that you need to know about styling this hair is that you can't achieve this style in all back Ghana Weaving Hairstyle. The Ghana Weaving needs to be "clap hand" style before you can achieve it.
5. Stitch in braids with updo hairstyling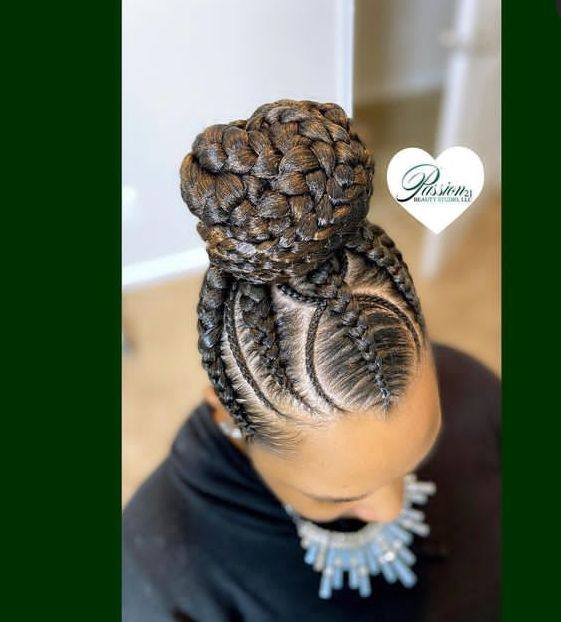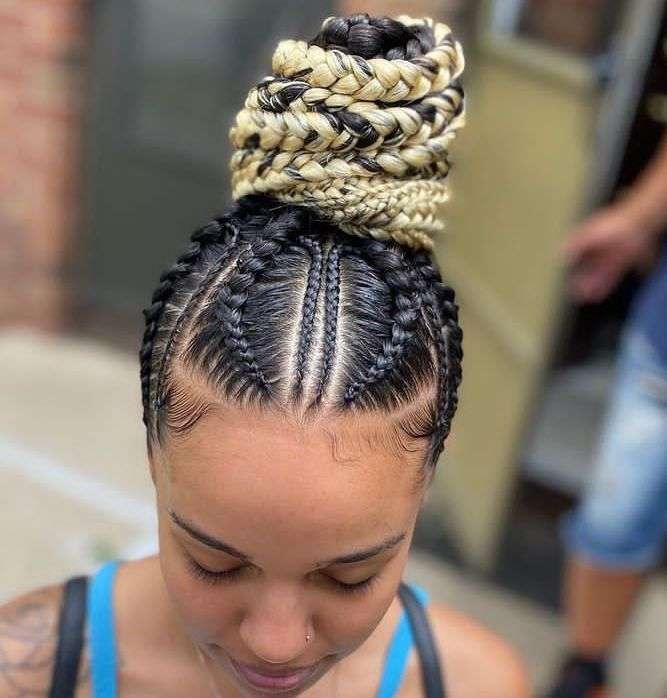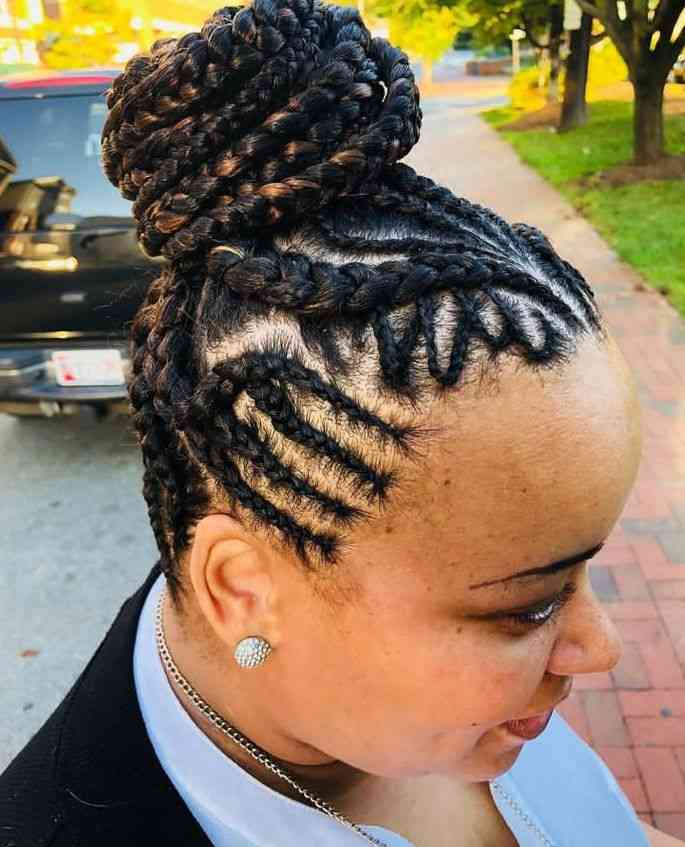 Stitch in braids is another intricate hairstyle. Just like feed in braids, it looks so stylish. Styling it as an updo braids gives it a more attractive look.
6. Goddess braids with updo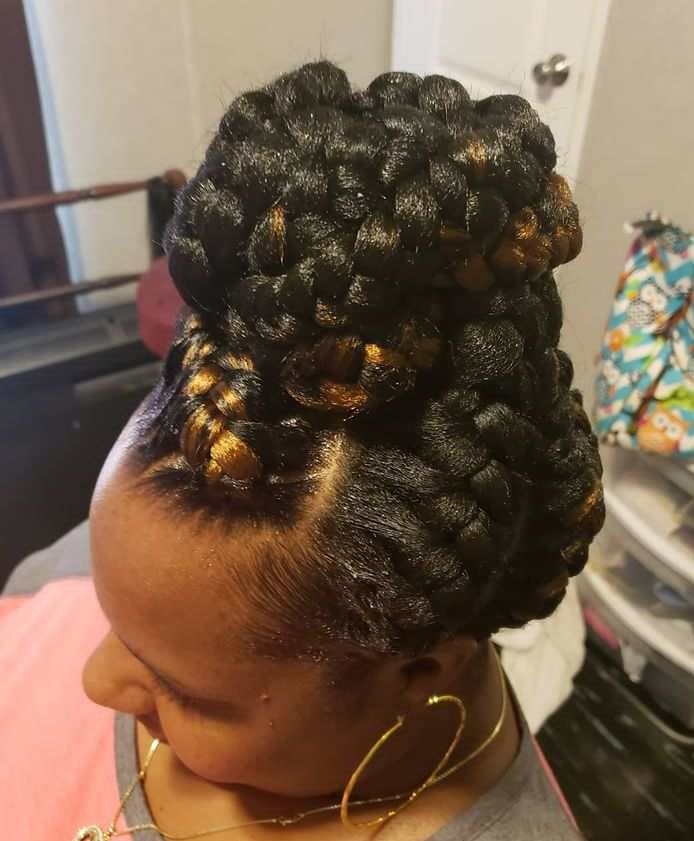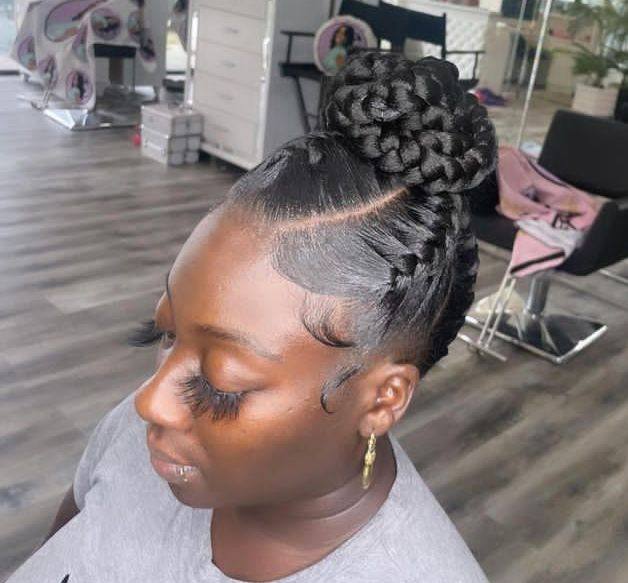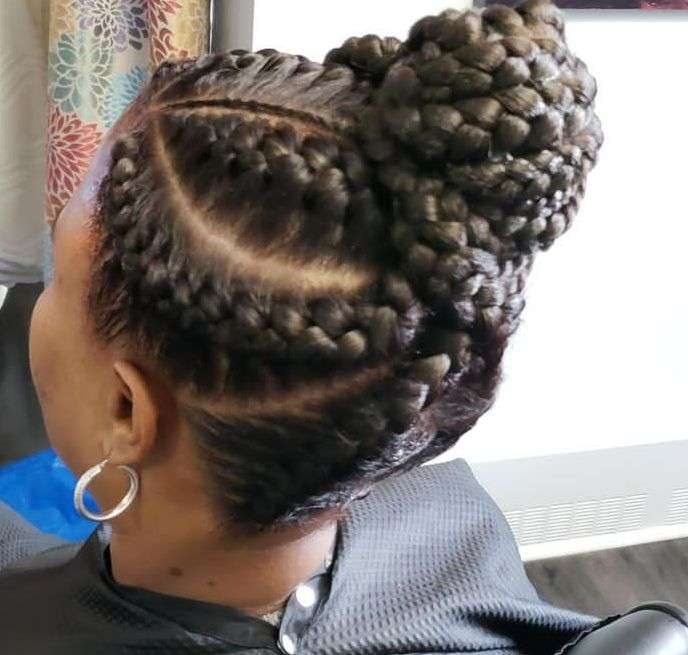 Don't want to waste much time in the salon? Then, try these braid styles. Goddess braids with updo will give you a beautiful fuller hairstyle.
7. Updo Braid hairstyles with curly ends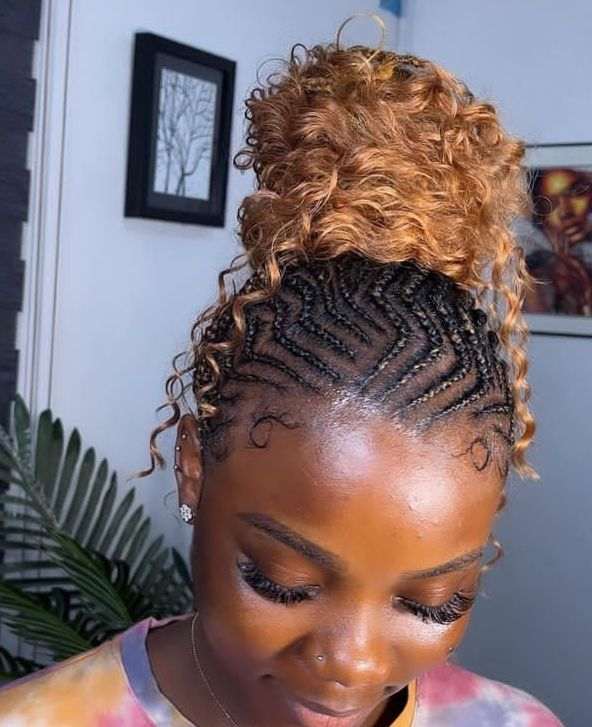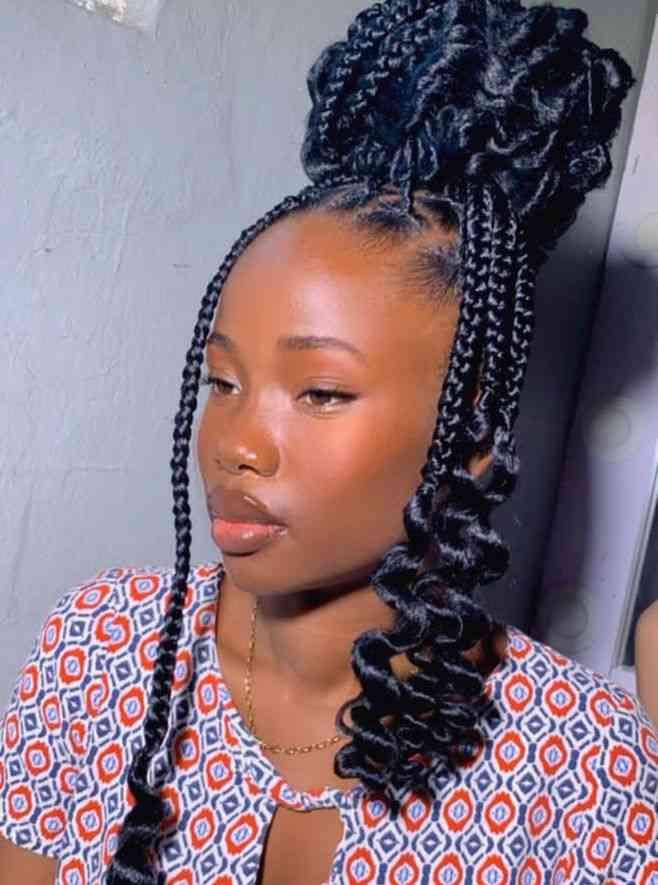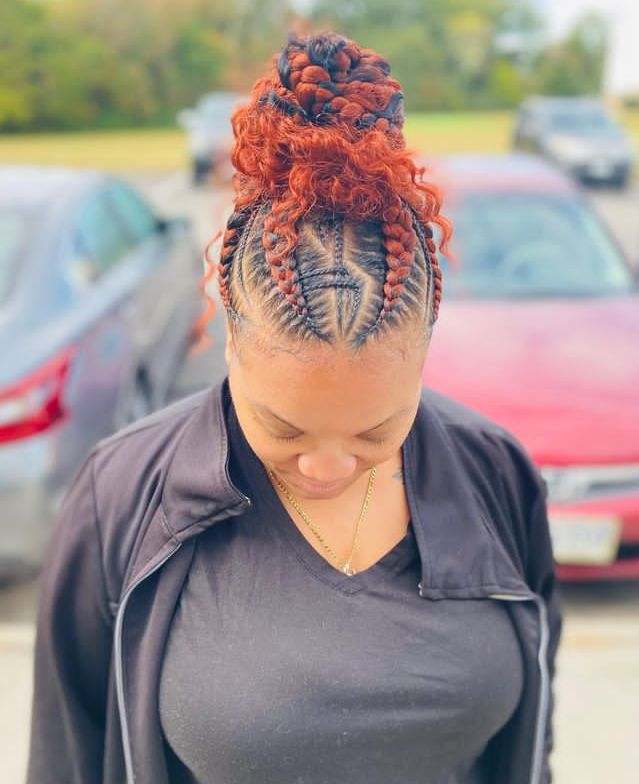 Most long braids with extension can have their ends curled. Braids with curly ends looks eye-catching. Styling it a an updo gives it an awesome look.
8. Butterfly Stitch in Braids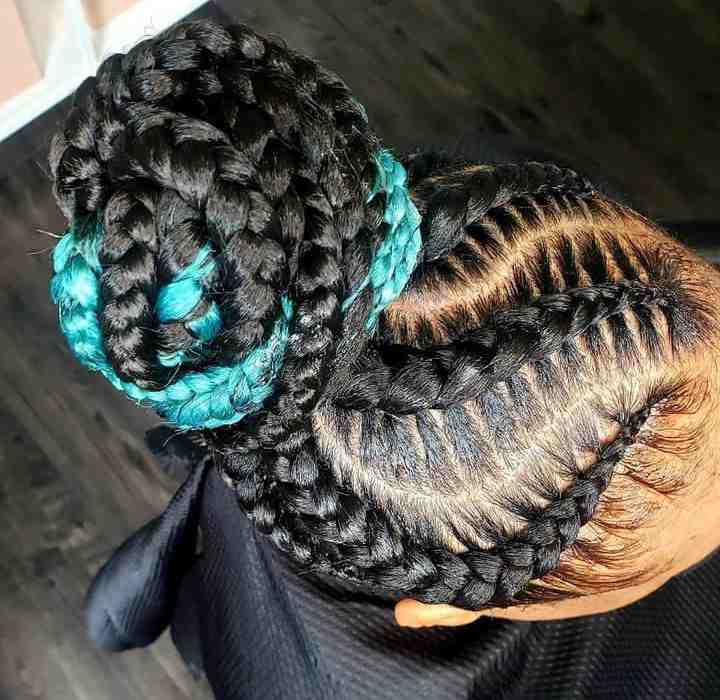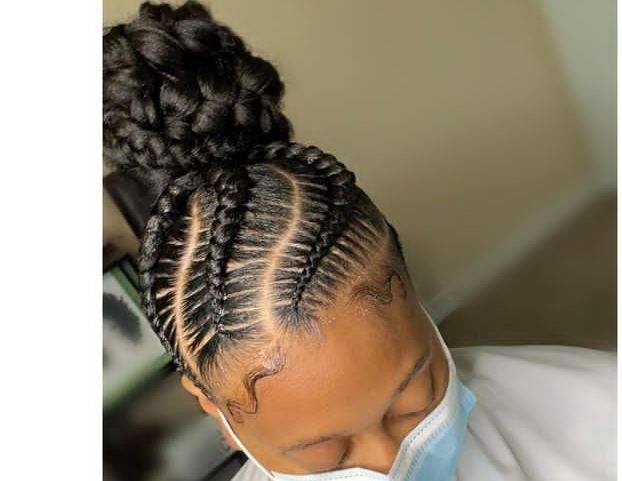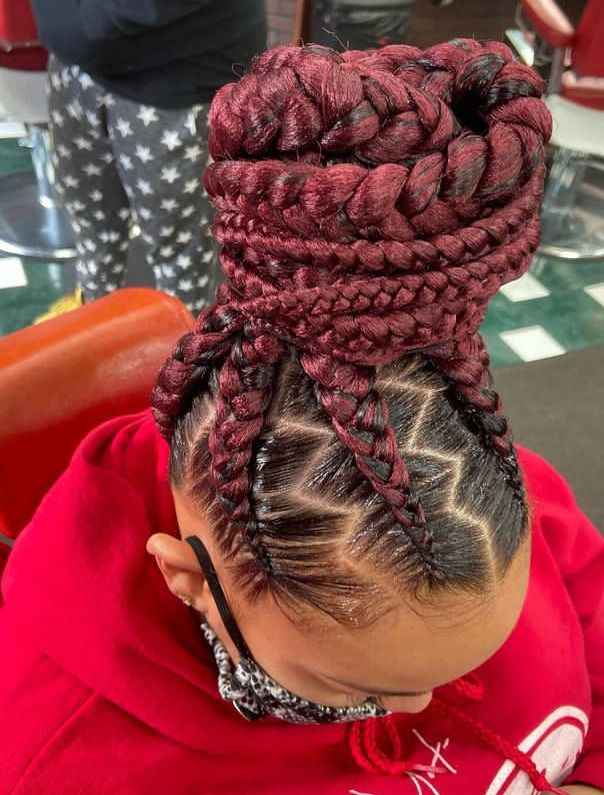 Butterfly stich in braids leaves your braids with stylish parting. Updo on butterfly Stitch in braids looks classy.
9. Updo on Twists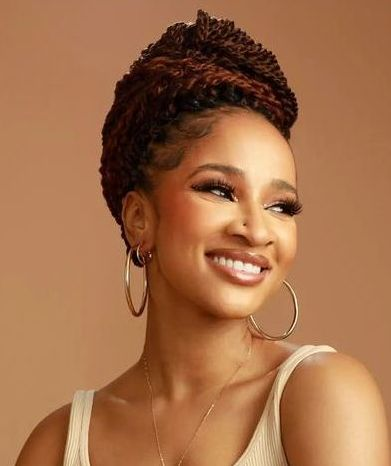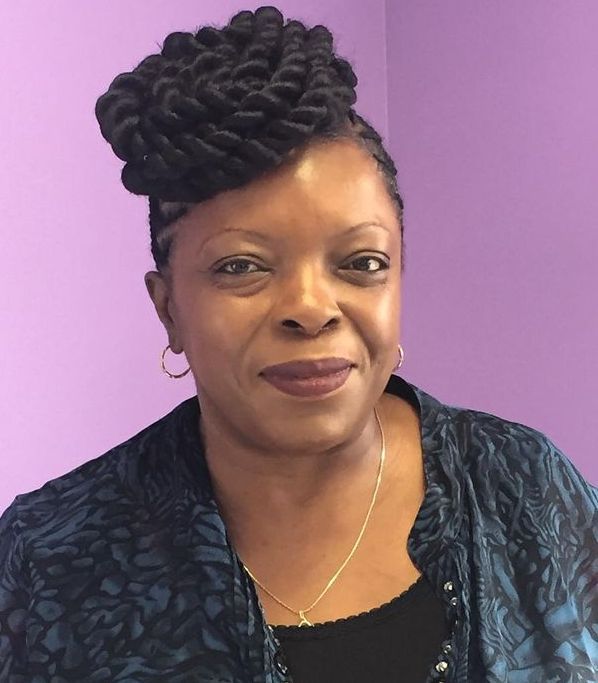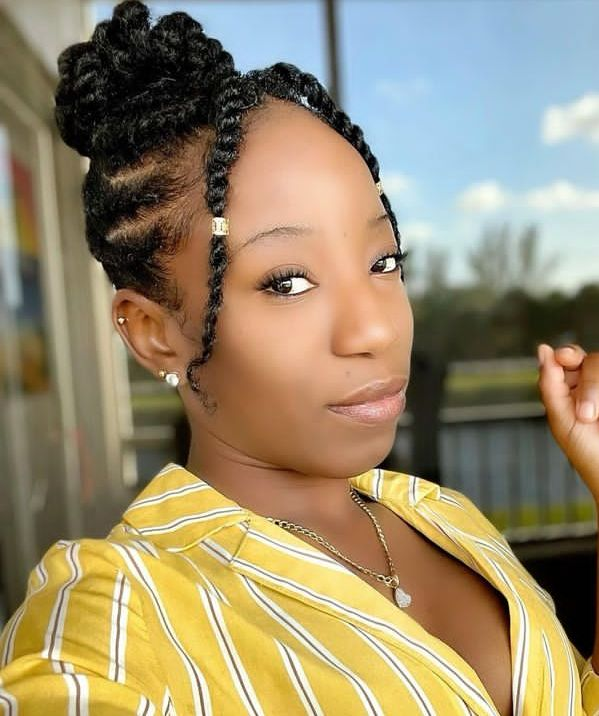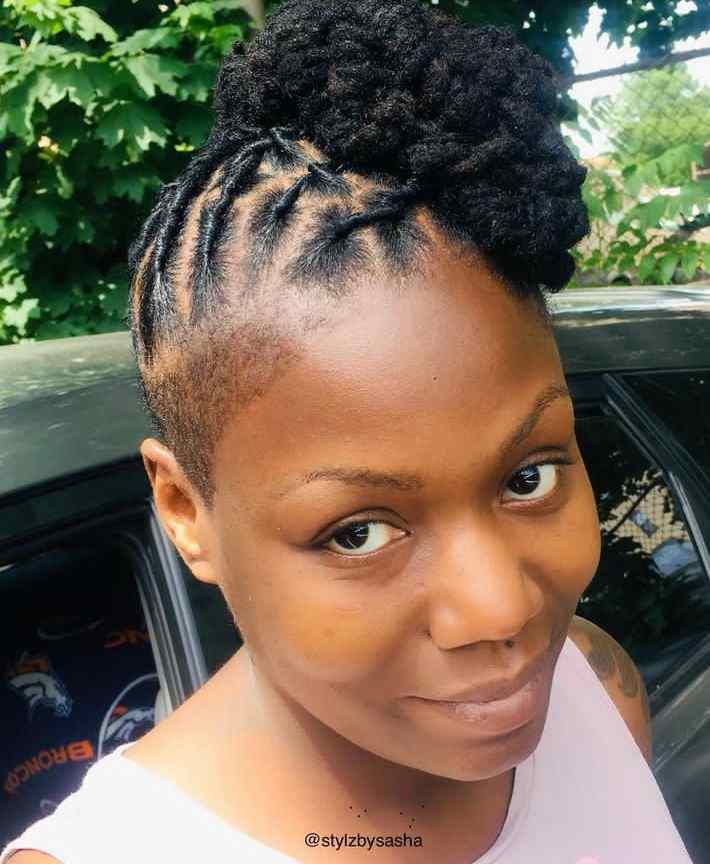 Have you imagined how updo will look on Twists? Then, take a look at these Styles. A comfortable way of styling your twists.
How do you see our collections of best Braided Updo hairstyles for black hair? Keep visiting because we will keep you updated!
Also See; 40 Weave Ponytail Hairstyles for Black Hair
Best Short Bob Braided Hairstyles