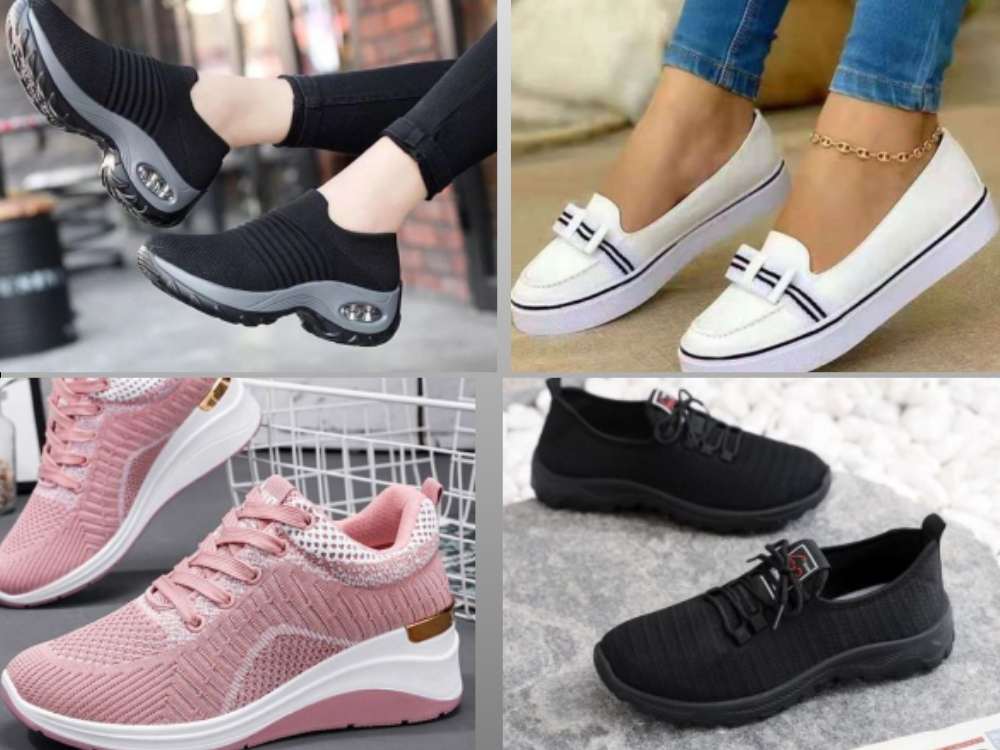 Latest Sneakers for Ladies – Sneakers is a preferred shoe design for athletics, gym and other sporting activities. It is not surprising that this "beautiful" footwear has now been a choice for casual events and other outings. Sneakers are made in rubber soles which makes them comfortable and breathable. The popular brands of sneakers in the world are Nike, Adidas, Converse, Defacto and others. This shoe Design can be worn both by adults and kids. Most sneakers are lightweight which makes wearing them for long hours possible.
Latest sneakers for Ladies in Nigeria is a collection of the trending sneakers design in Nigeria. Most of the sneakers you will see here are affordable and we went ahead to guide you on where you can buy them online. The prices of Sneakers in Nigeria ranged from N5,000-N50,000 depending on the brand and quality. White Sneakers and black sneakers are the most popular colors for ladies although other beautiful colors can be equally seen. One of the things that I admire about sneakers is that it gives an elegant and smart look.
Latest Sneakers for Ladies in Nigeria
White Sneakers for Ladies
Here is a collection of white sneakers for ladies that are currently trending for ladies;
1. New female fashionable sneakers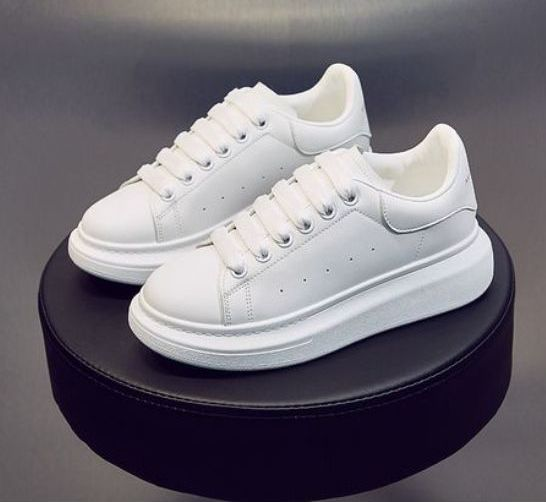 This sneakers is one of its kind. It's rocky heel provides comfort and balance. It is suitable for sports events and other occasions. This sneakers is lightweight and made with comfortable material. It is of premium quality and easily adjustable.
2. Adidas sports performance Court grand base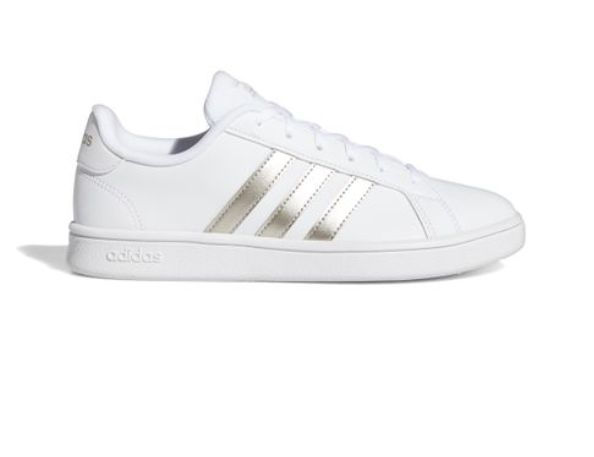 These 70's inspired sneakers style have a smooth leather-like upper. The flash perforated 3 stripes on one side and stitched contrast 3 stripes on the other gives it an amazing look. It is ultra soft cushioning and ensures a smooth ride. It is lightweight.
3. Nike Court Royale 2 NSW Women's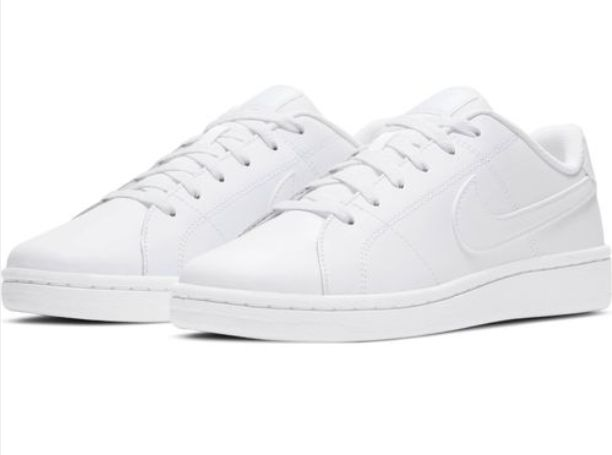 The Nike Court Royale design features the same design that has rocked the street since the late 70's. Leather on the upper looks crisp and it is easy to wear, the large retro swoosh design adds throwback appeal, the modernized herringbone sole puts a twist on the classic look. Highly durable and comfortable.
4. Defacto Woman Shoes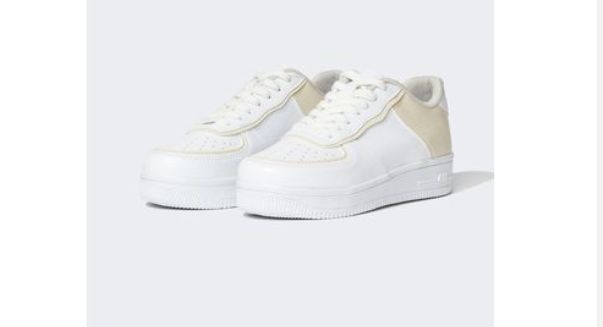 This women's sneakers is of high quality material. So fitting and comfortable. Defacto shoes are should be in the wardrobe of every fashionable lady because their product is not only classy but lasting.
5. Vitike Fashion women latest sneakers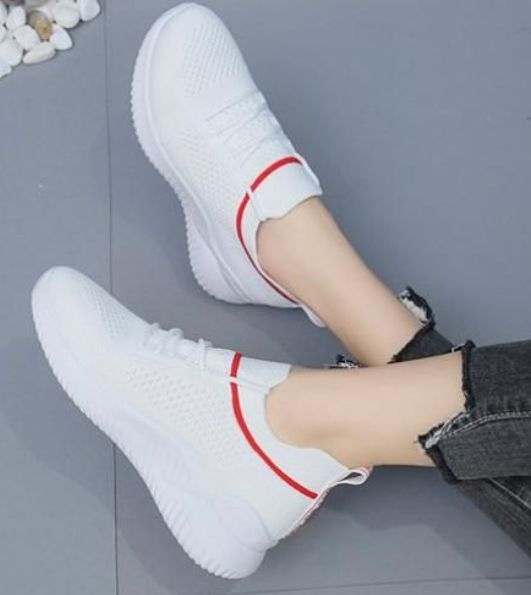 This casual sneakers is among the most popular style this year. It has a thick sole and an air cushion design which will instantly stretch the legs when worn. The shoe is very comfortable and will match with a lot of clothes.
6. Female Bow tie Sneakers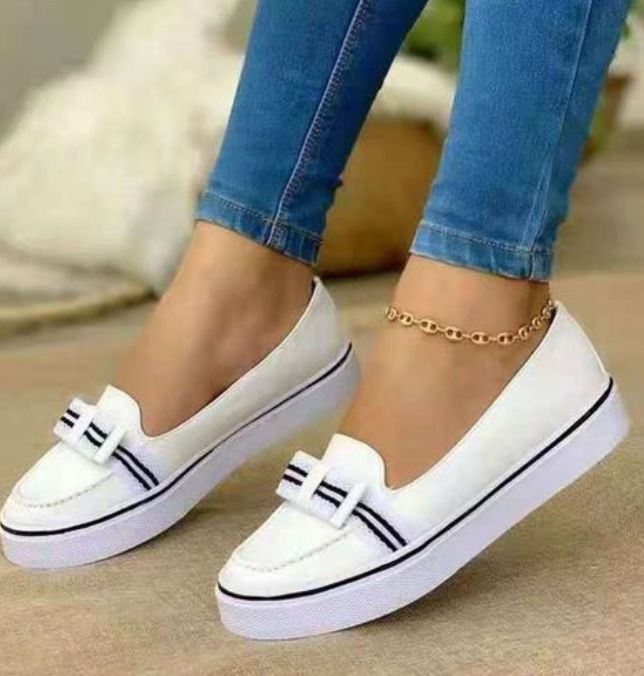 This female white sneakers will give you all the comfort that you desire. You can rock it to any occasion. It comes in different colors and sizes too.
7. Colorful women sneakers-multicolor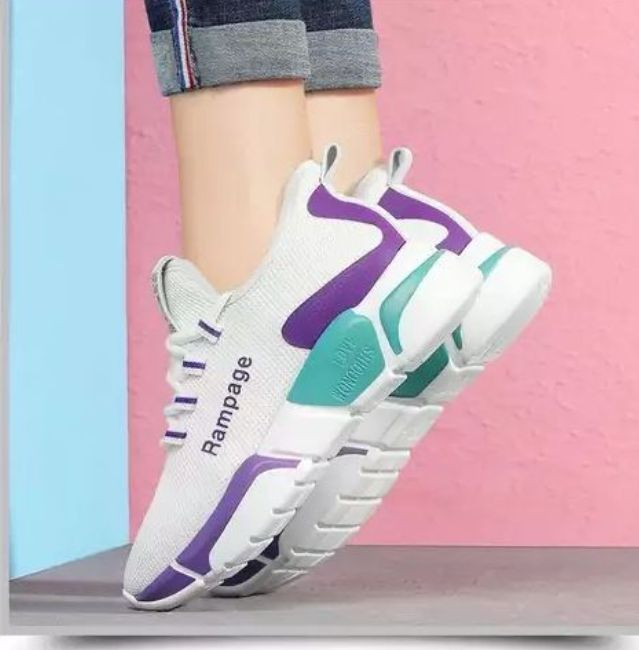 This shoe is fashion sneakers, athletic footwear, trendy fashion wear for leisure time. The toe style is round head and the style is mesh. So comfortable for young people and adults.
Black Sneakers for Ladies
Here is a collection of black sneakers that are currently trending for ladies;
8. Women fashion sneakers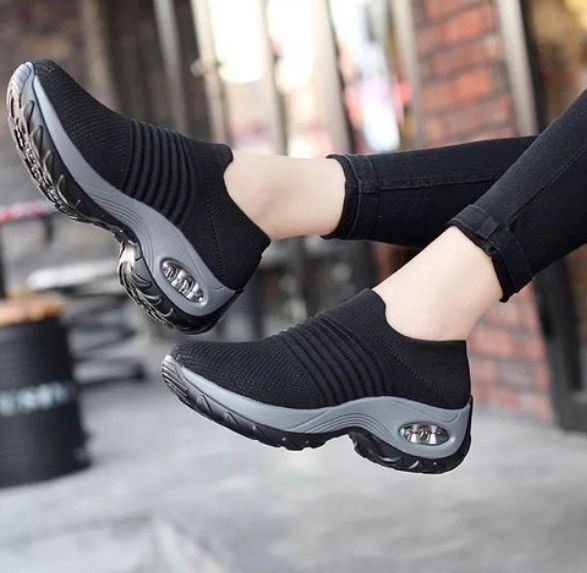 Fashionable socks and shoes is very easy to wear and breathable. With air cushion soles, they are not only comfortable but also shock resistant. They are suitable for sports, casual and outdoor activities. It is a great fit for every weather condition.
9. Lin mesh ladies breathable shoes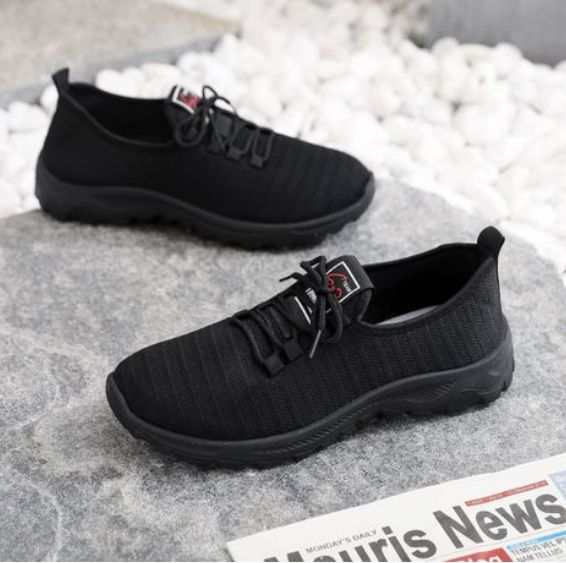 The heel of this footwear is balanced for a comfortable movement. It is lightweight and durable. It matches with different colors of outfits. Suitable for sports, casual events and other activities.
10. Women's casual Air-cushion shoes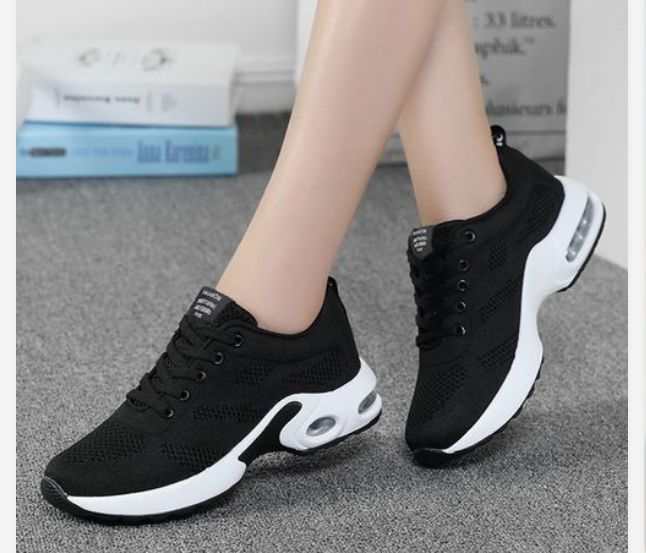 This is a classic shoe with an Air-cushion rubber sole. It is a good sports shoe and for other activities. Highly breathable and comfortable.
11. Unique female sneakers grey and black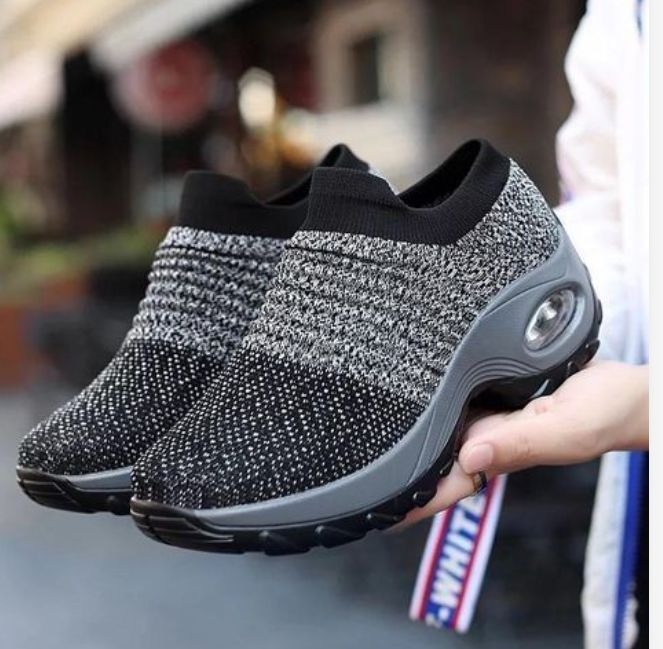 Very unique and classy sneakers, suitable for all occasions. It is elastic and gives you an elastic fit. Suitable for all occasions.
12. Fashion Black soft Unisex Sneakers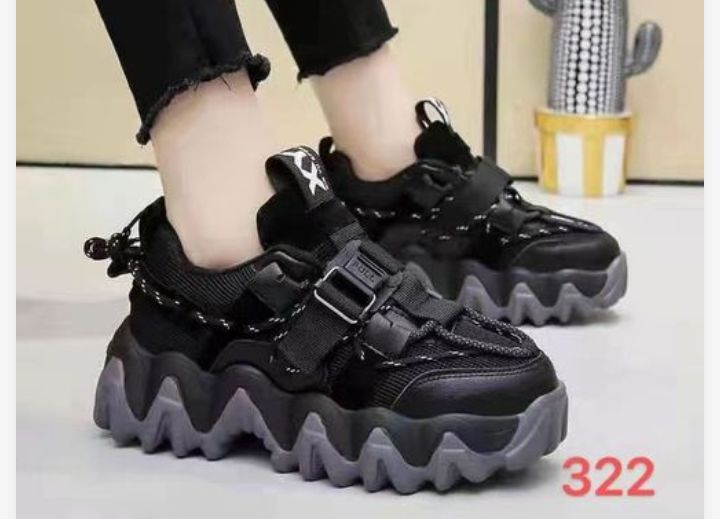 This is a youth trend sneakers style. It is designed for your everyday wear. The Sole material is rubber and it is breathable and comfortable.
13. Female Bow Tie Sneakers – Black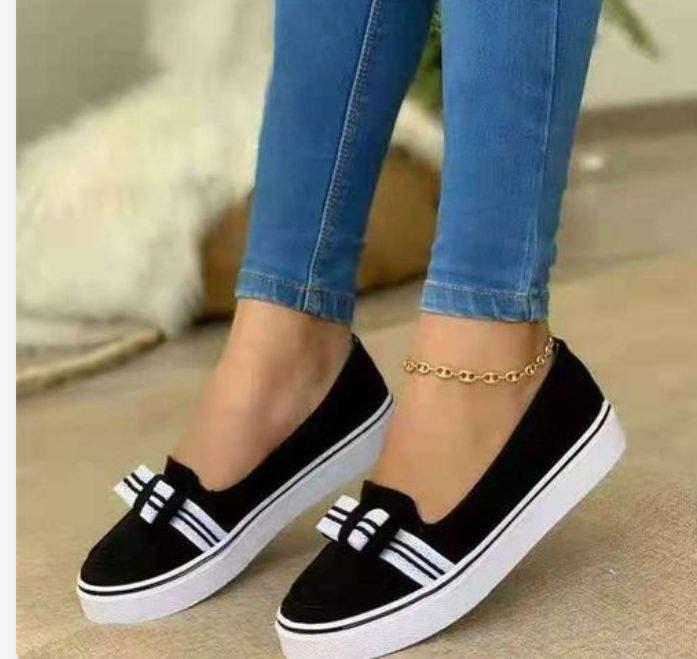 This shoe Design is so beautiful. It is a great fit for every occasion. So comfortable and breathable.
Trendy Sneakers Colors for Ladies
14. Women's Air cushion shoes running fashion sneakers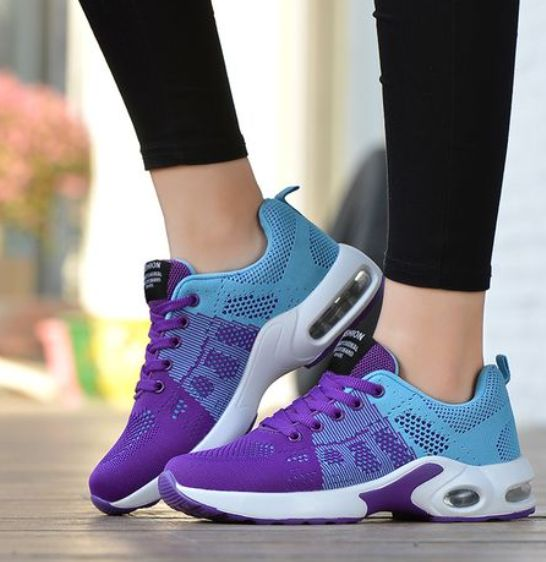 This is among the trendy shoe designs for ladies. Very affordable and of high quality. It is comfortable and hard-wearing. You can wear it for your everyday activities.
15. Women casual thick bottom shoes running sneakers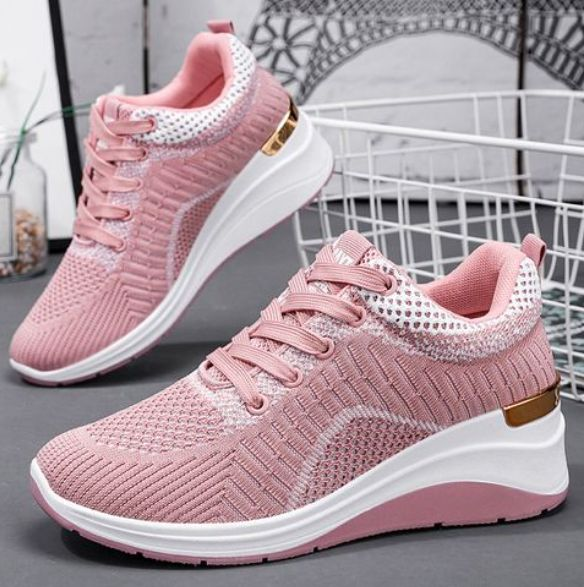 This shoe will give you that sparkling look that your legs Desire. Made with durable material, it is comfortable, breathable and classic.
16. Sleek Sneakers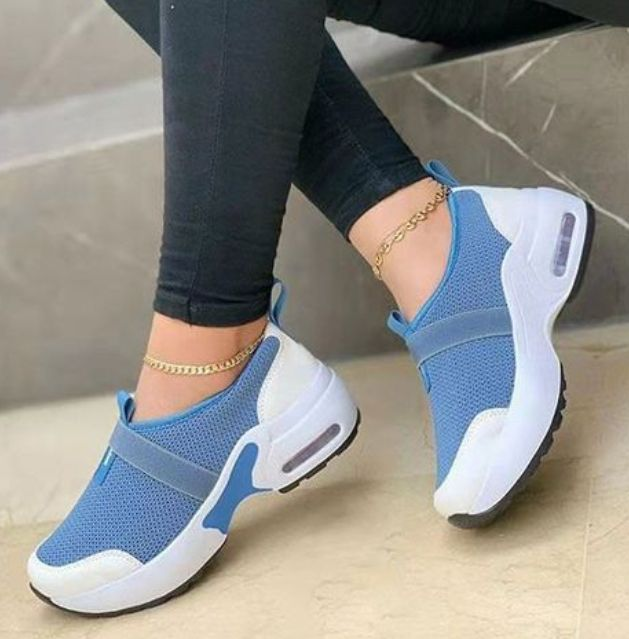 This sneakers is one of its kind. It's rocky heel provides comfort and balance. It is suitable for both sports and other events. The inner part of the shoe is made for comfort regardless of how long you put the shoe on.
17. Fashionable Rugged Trendy Sneakers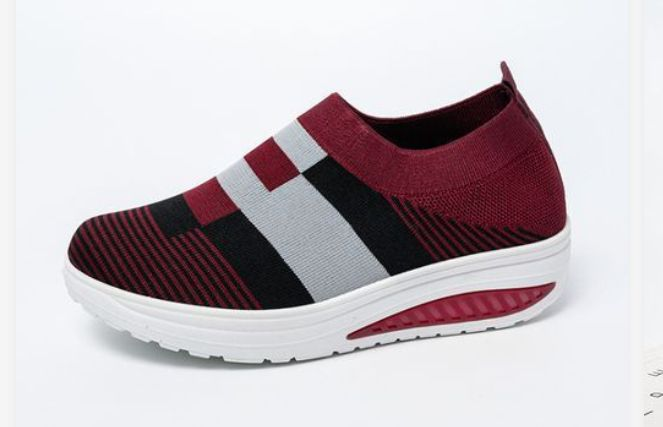 This breathable sneakers is stylish and comfortable for any outdoor event. Perfect for any outdoor outing or tackling the city streets in comfort. The inside is dressed with comfortable foamy pad to step out in style.
18. Nike SB Charged Premium NSW Women's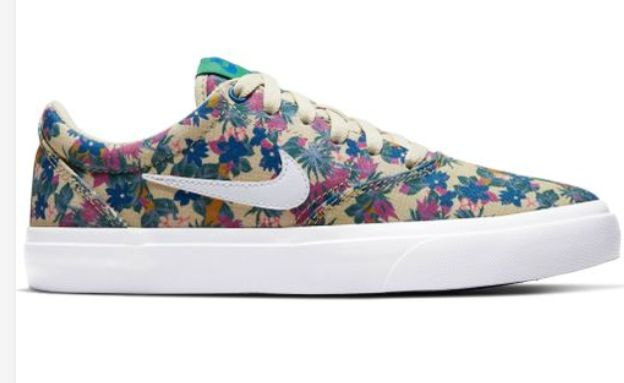 This Nike sneakers for women is of high quality. The canvas upper is lightweight and very comfortable. A dual density insole supports your feet while it skates and cushions you through big drops and kicks.
How do you see our collections of latest Sneakers for Ladies in Nigeria? Keep visiting because we will keep you updated!
Also See; 2022 Latest Shoes for Ladies in Nigeria