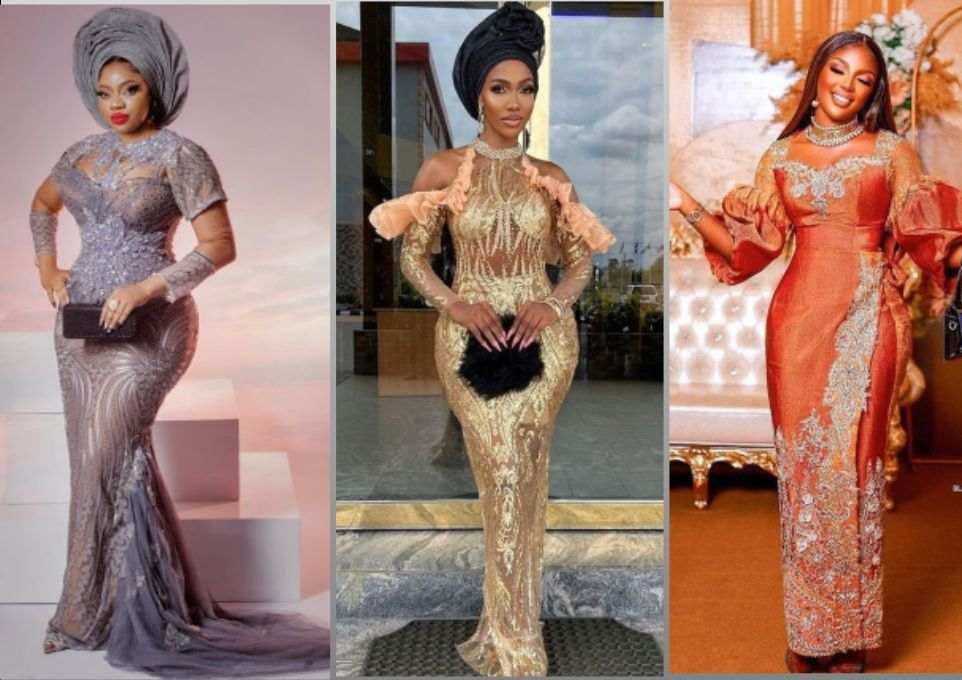 Latest Owambe Styles for wedding – This season, ladies are really turning up in breathtaking Styles for weddings and parties. One will easily conclude that fashion designers are not relenting in giving fashionistas that gorgeous styles that they desire. Owambe Styles that are currently trending for Ladies include gowns, skirt and blouses and wrapper and blouse Styles. Gowns seems to be the most popular of them all. Don't overrate the power of fabrics in giving you a classy look to that occasion. Popular fabric for owambe this season include; Lace, Sequins, George and even satin fabrics.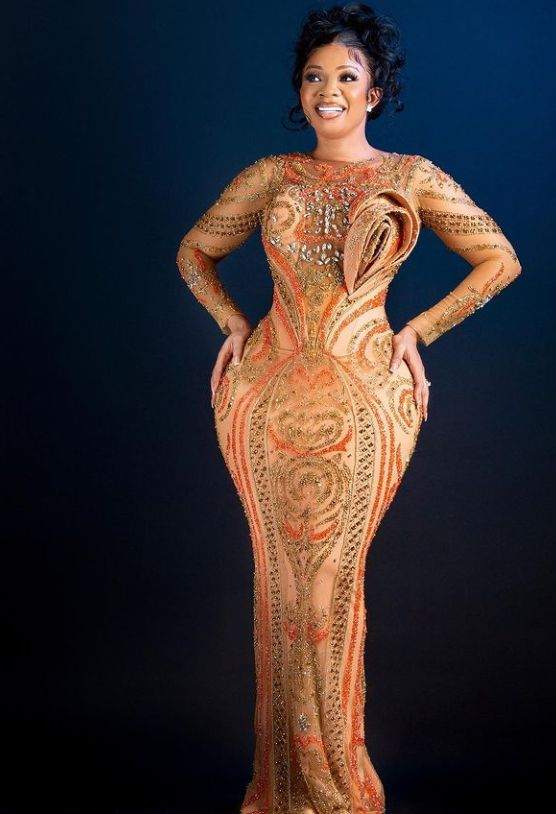 Our Owambe Styles collections will look great on both slim and chubby ladies. If the.event that you want to attend have a specific color for the day, then, look for other accessories to give it a unique look. If it is left for you to make a choice, go for the colors that gives you the best look that you desire. Some of the gown Styles here are infused with corset so as to give you a trimmed down look. If you are a pregnant woman, you can still go for free gowns that will look great on you.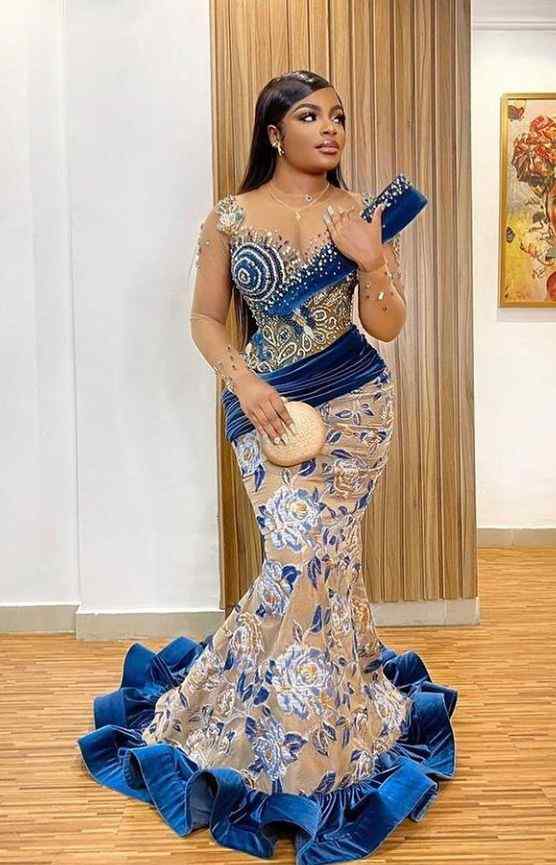 Owambe Styles for this season are hot and are made for classy Ladies. If you are going for a lace owambe style, you can equally add other plain fabrics such as Satin and organza to it. In order to get that glamorous look that you desire, go for matching shoes, gele, purse and other accessories.
Latest Owambe Styles for Wedding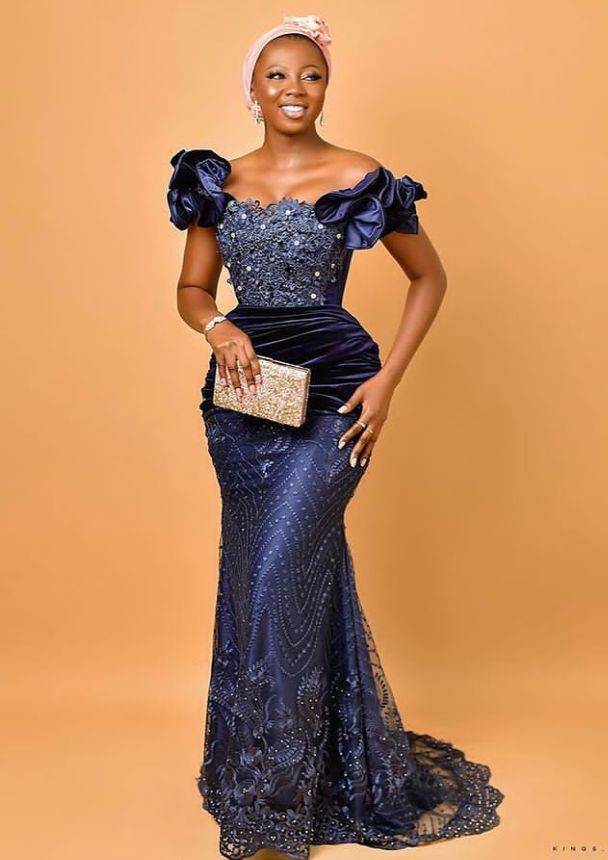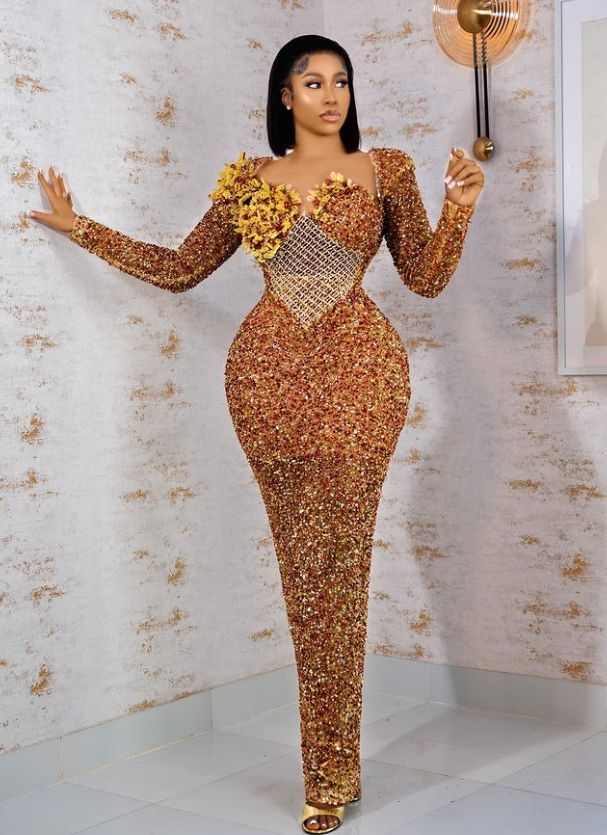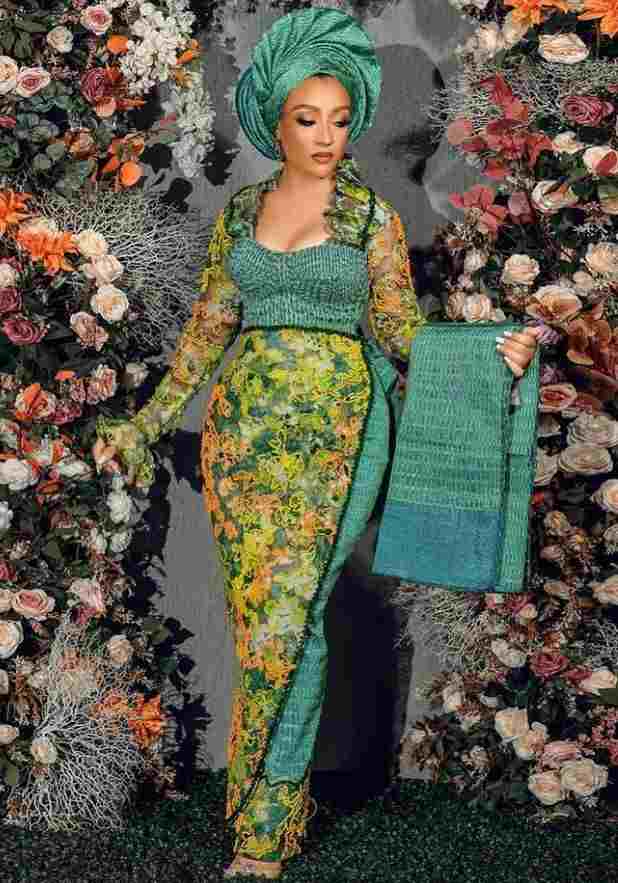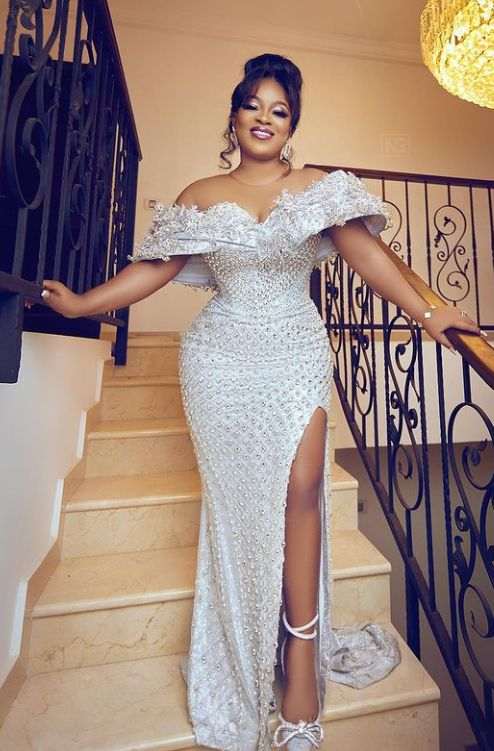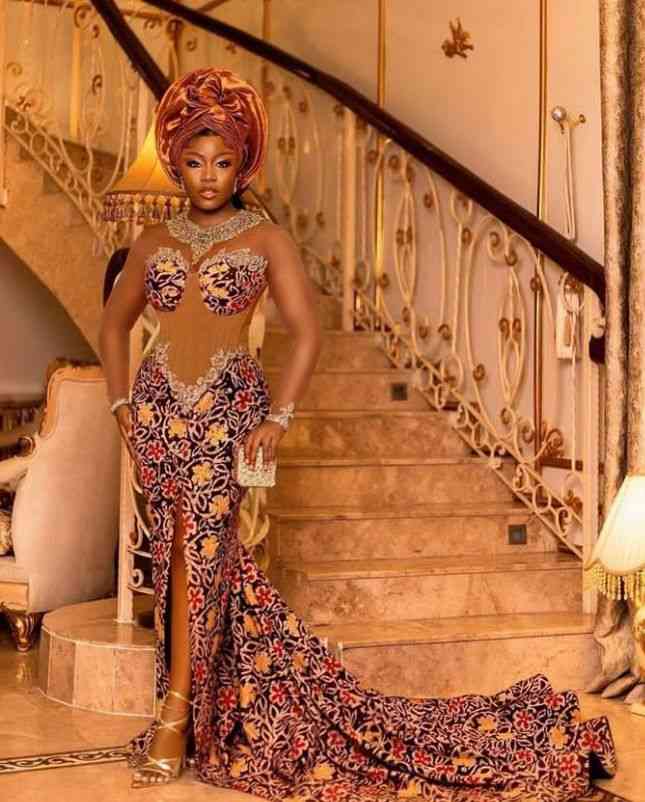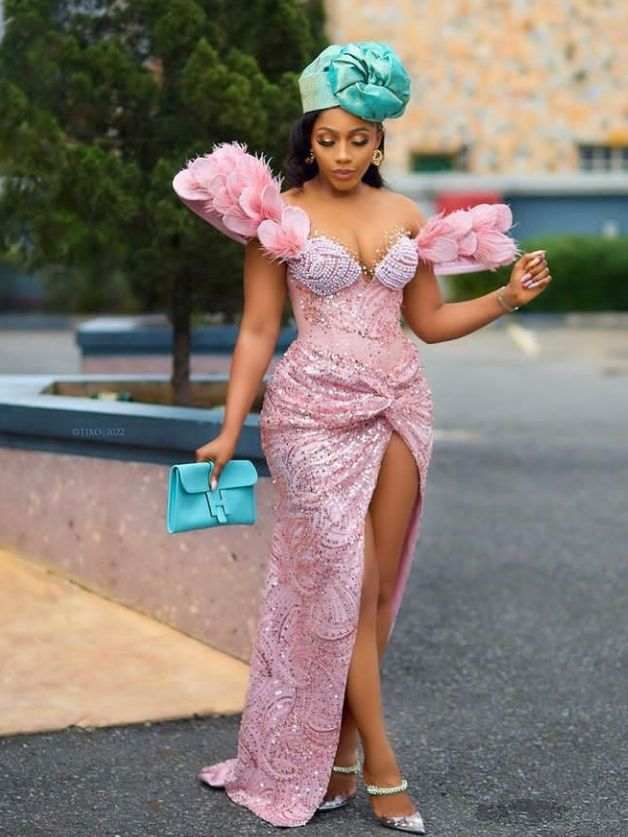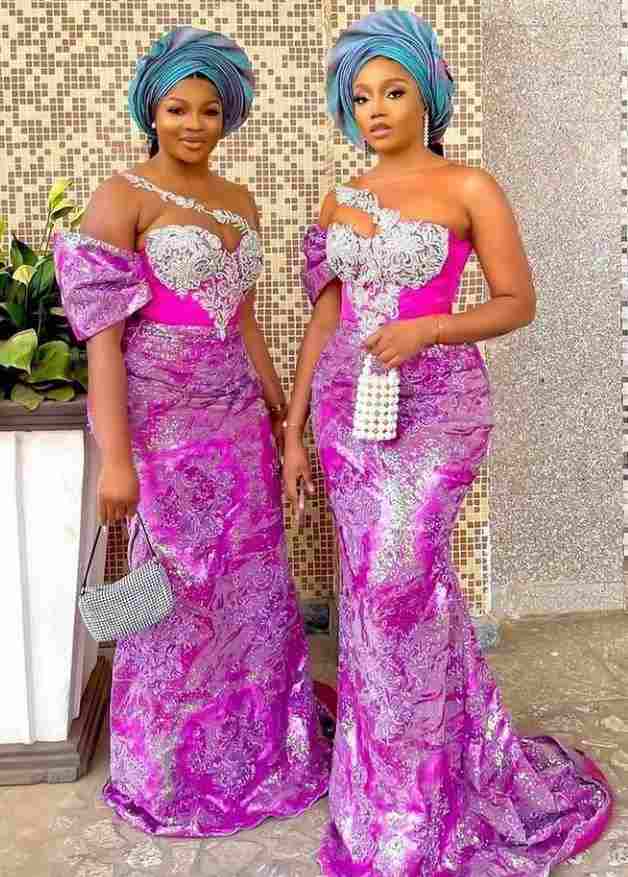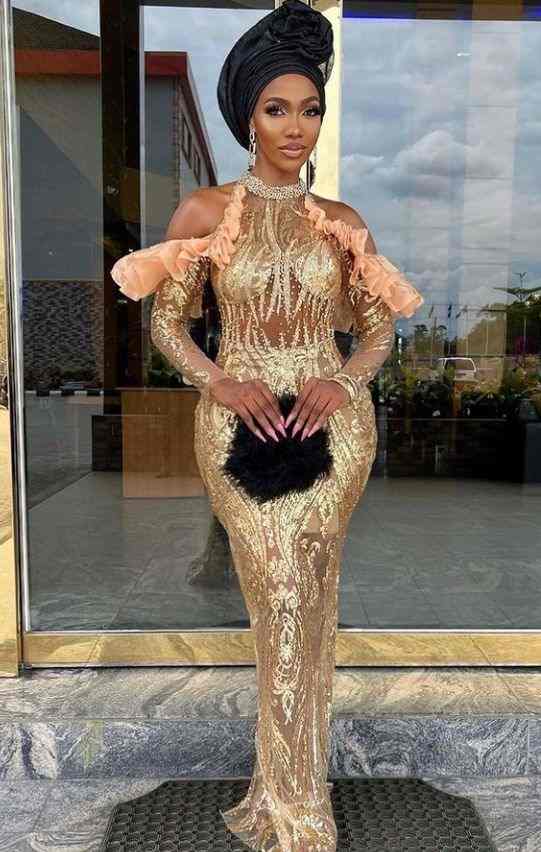 You will become bold and confident realizing that you are properly dressed to that occasion. Gowns and skirt and blouse with high split are really trending for ladies. This style is suitable when you want to show off that "hot legs." Avoid wearing too many colors to owambe parties, go at most, three colors. Being the center of attention at that event is determined by how organized your dress code is.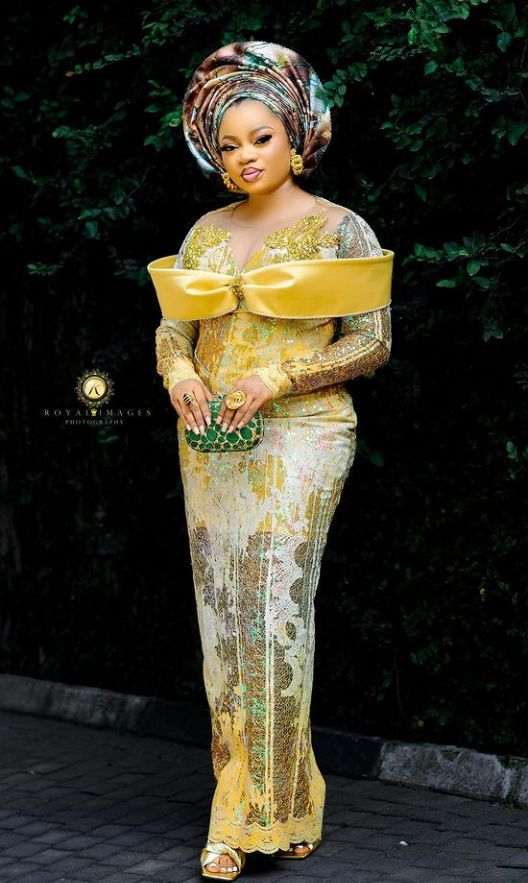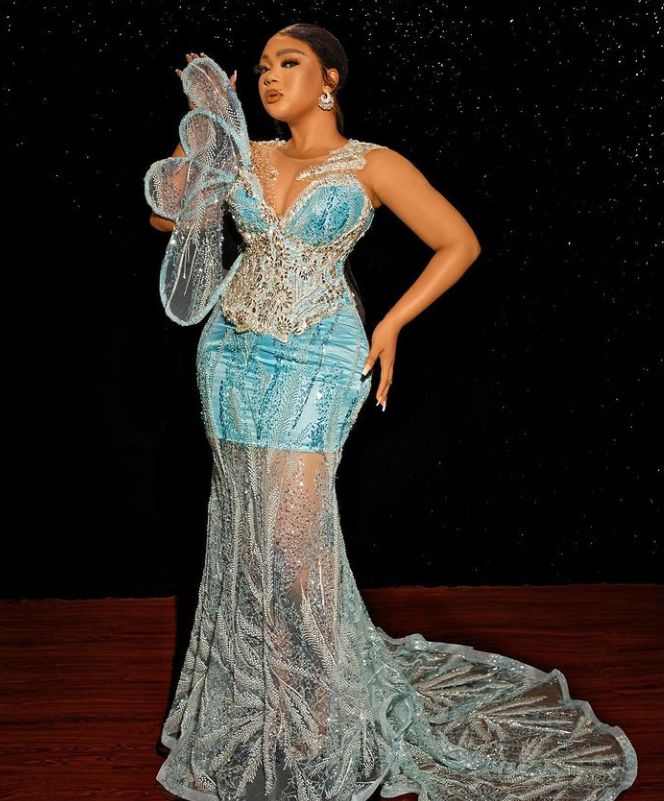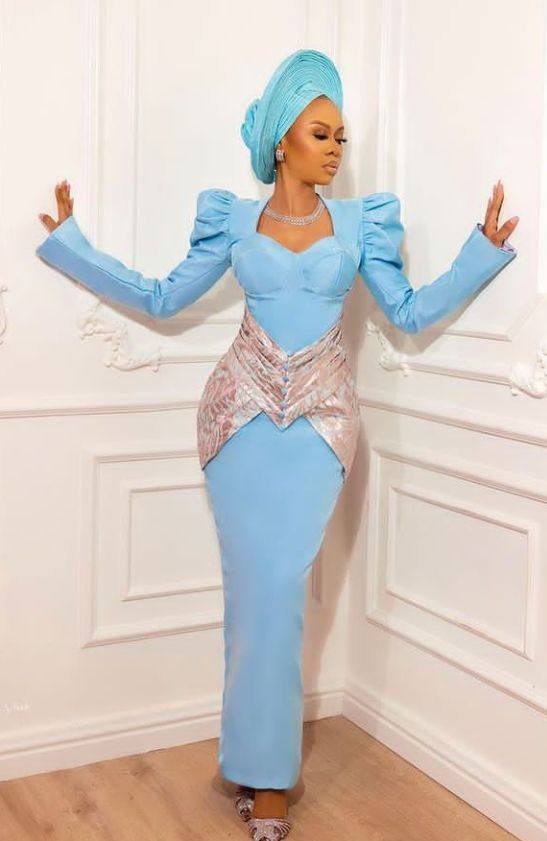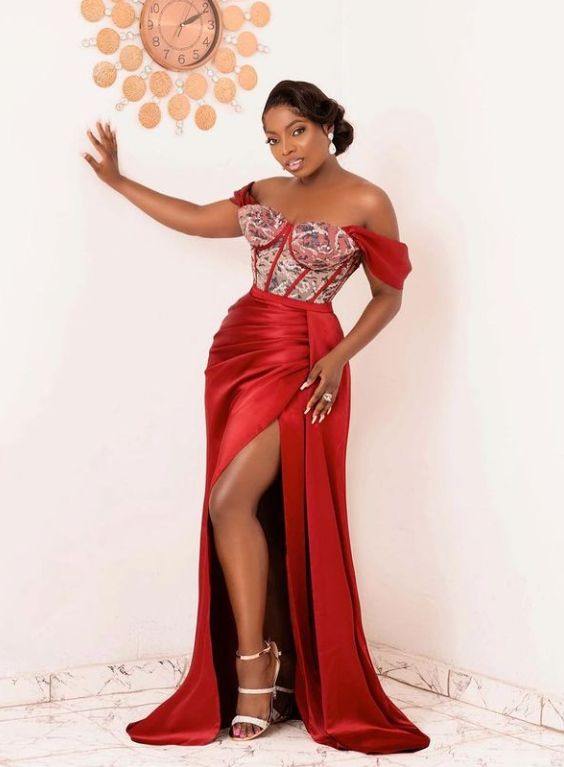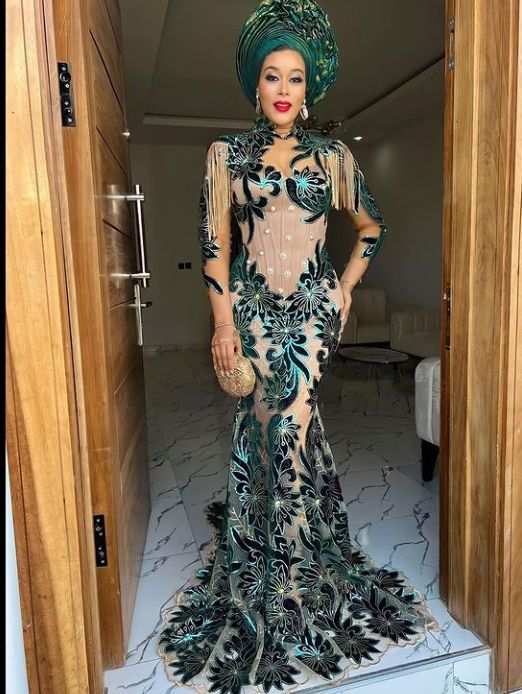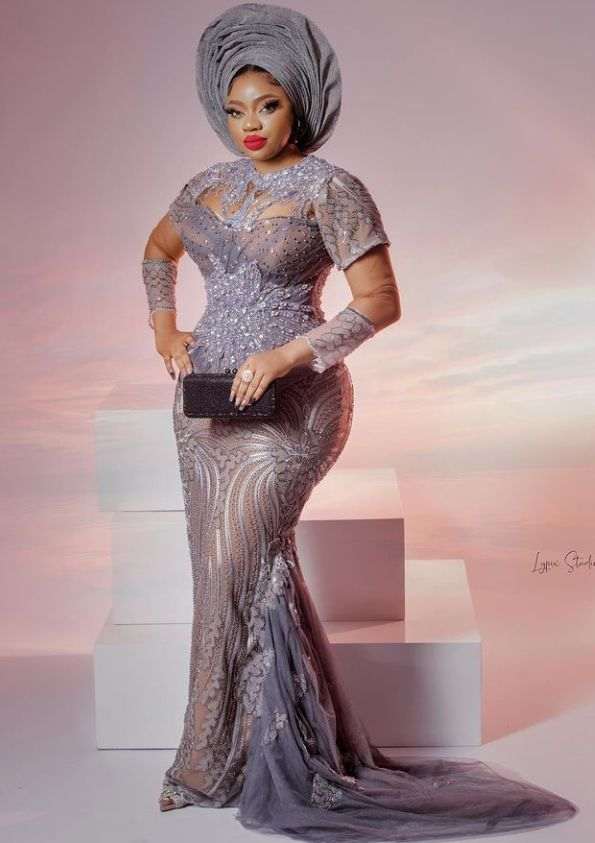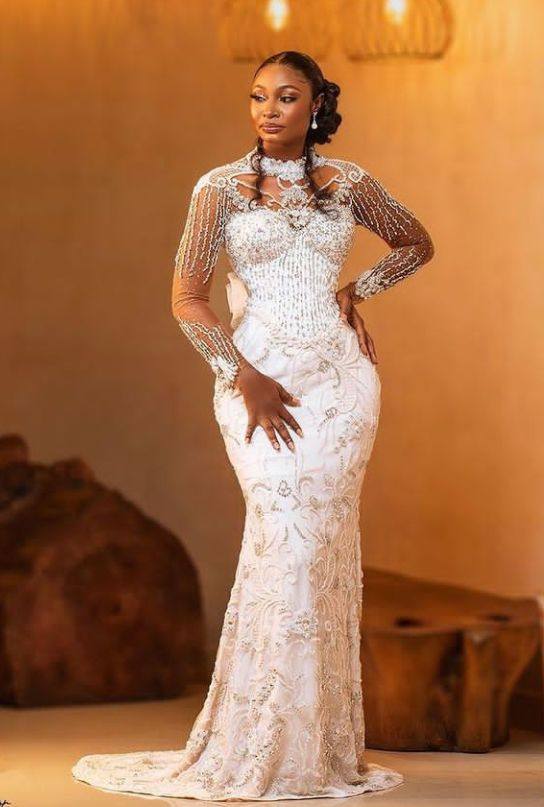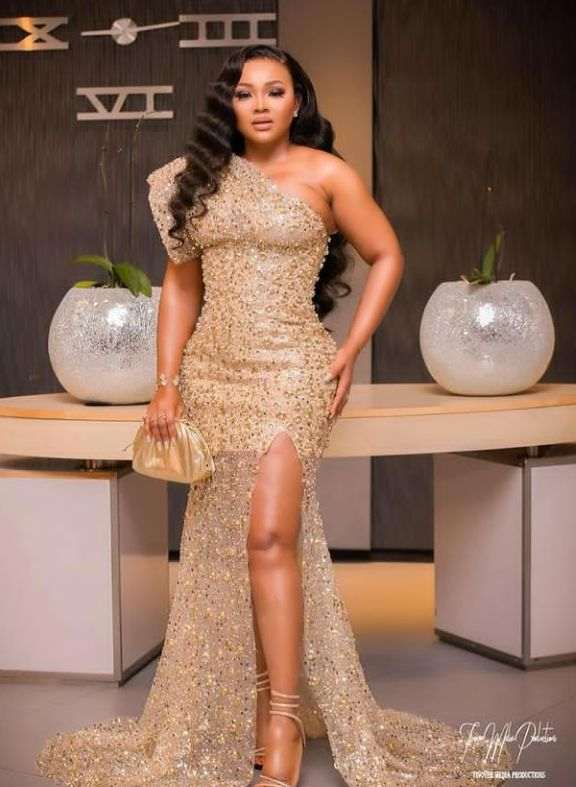 Depending on your choice, you go for a long sleeve, three quarter sleeve or short sleeve dress Styles. High heeled shoes will give you an elegant look to that Owambe. If you want to put on a gele style, don't forget to style it appropriately.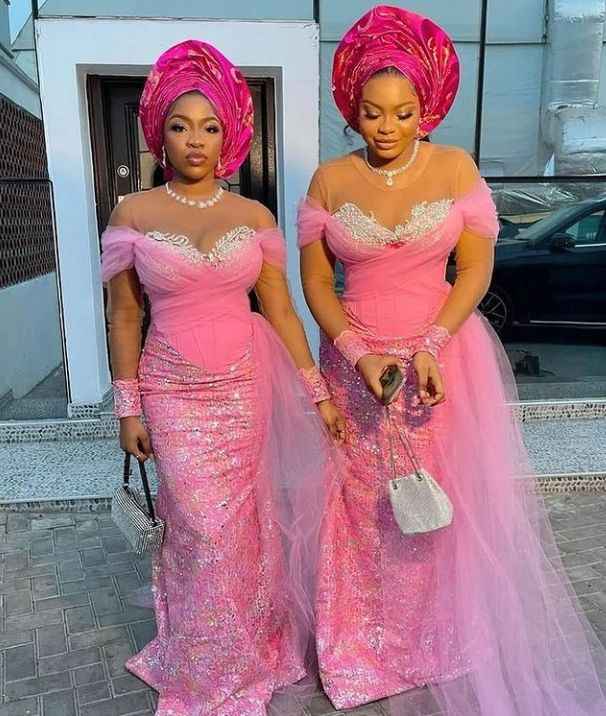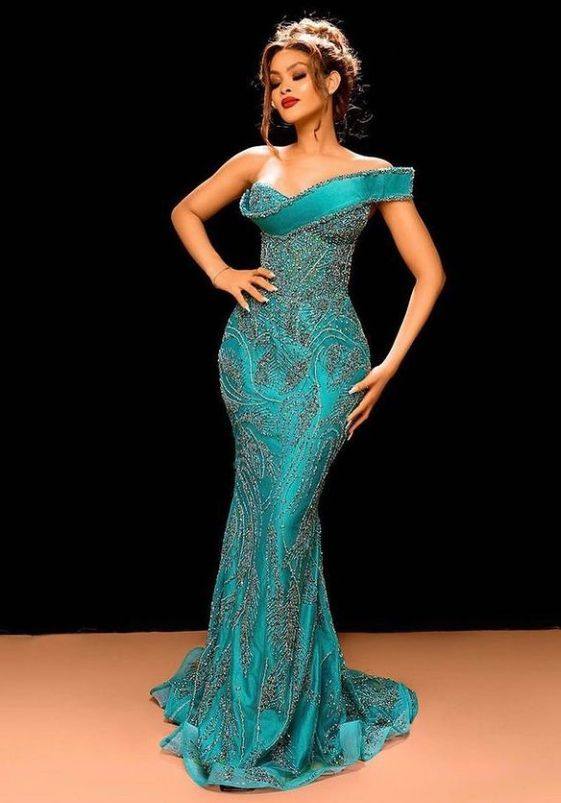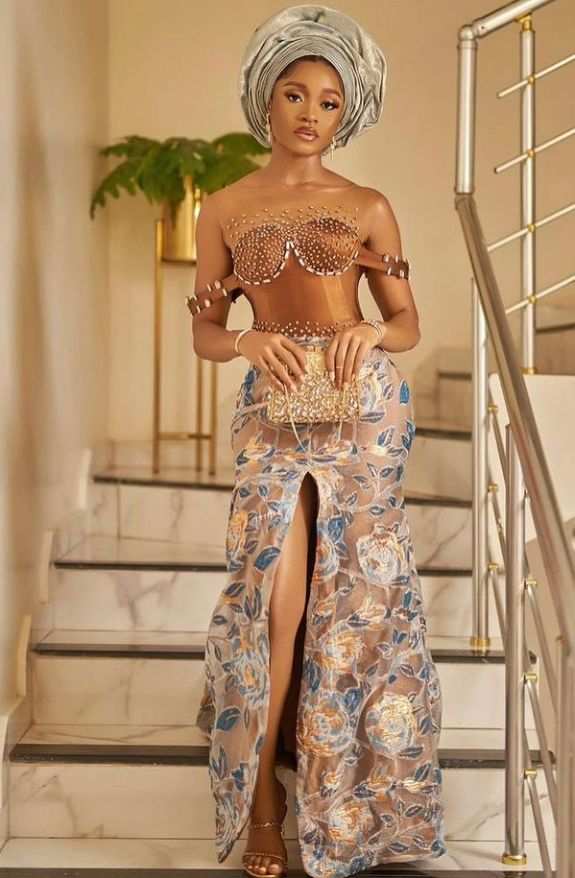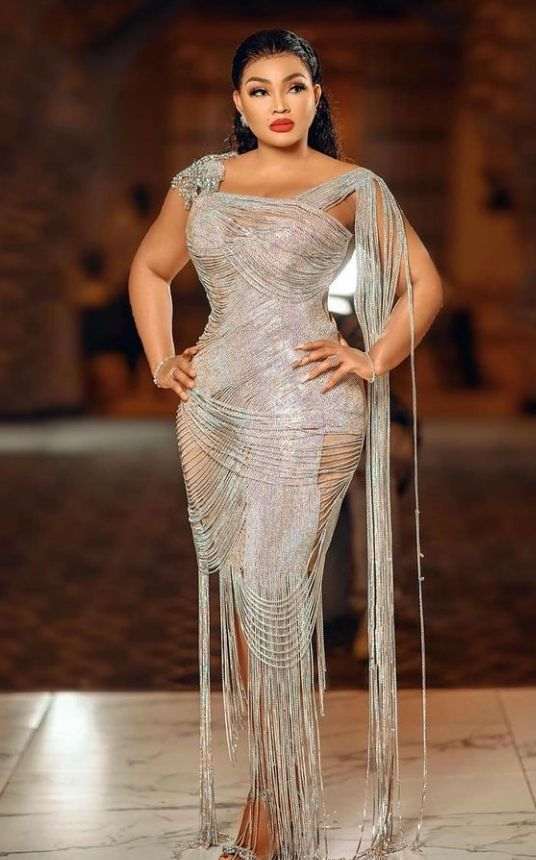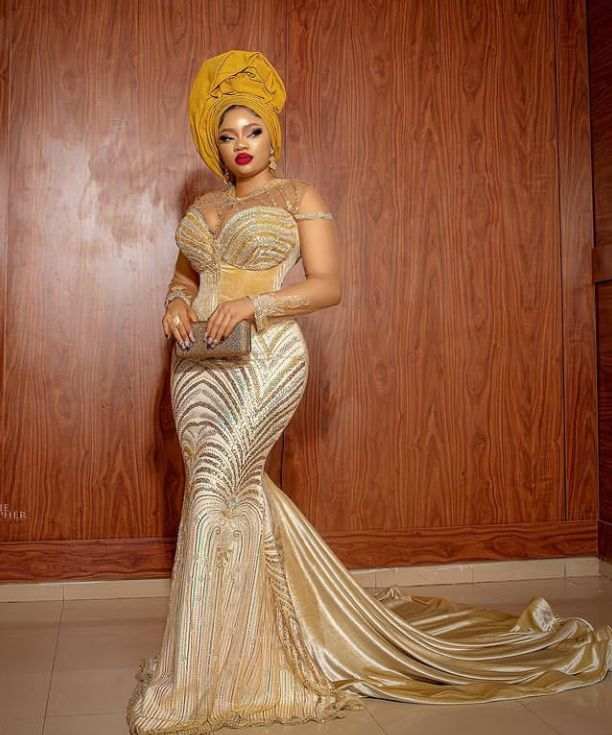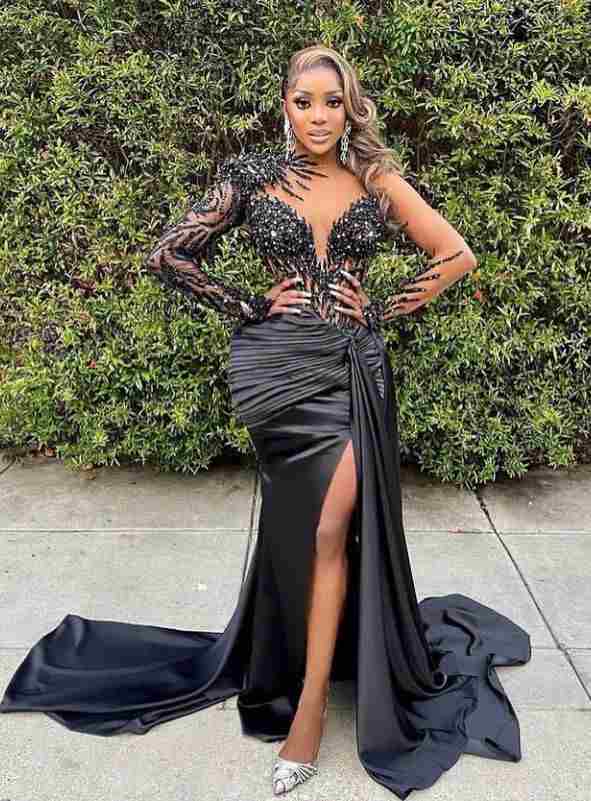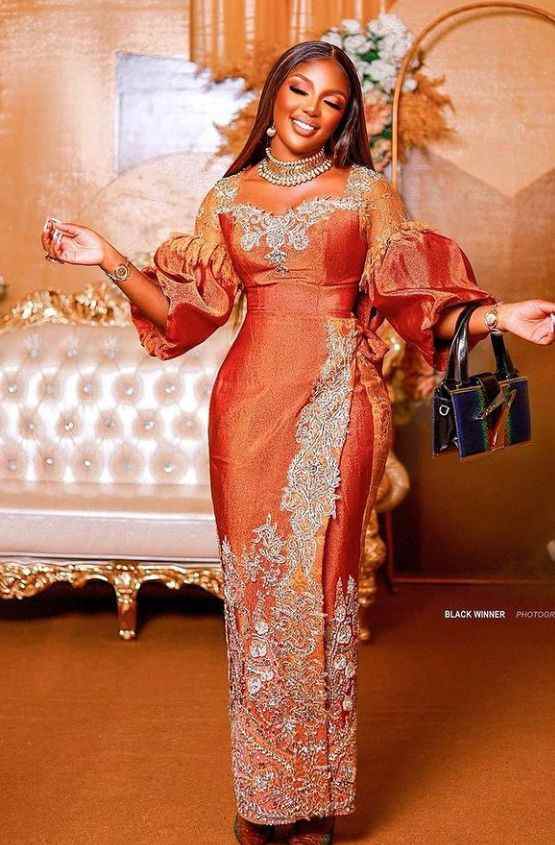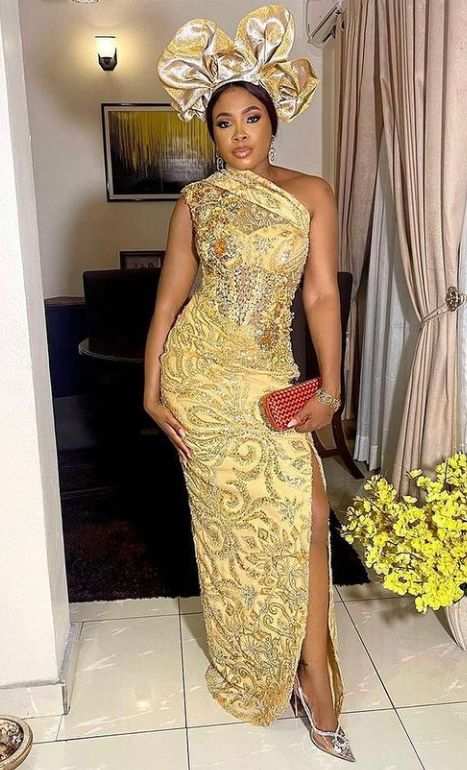 Monochrome dress styles also gives a vibrant look. You may equally go with contrasting shades of the same color. Off shoulder gowns are good for Owambe, although other necklines Styles can equally look good on you. Latest Owambe Styles for wedding is also selected from the galleries of some of Celebrities. One of the things that I admire most about Nigerian ladies is that they knows how to dress "party ready."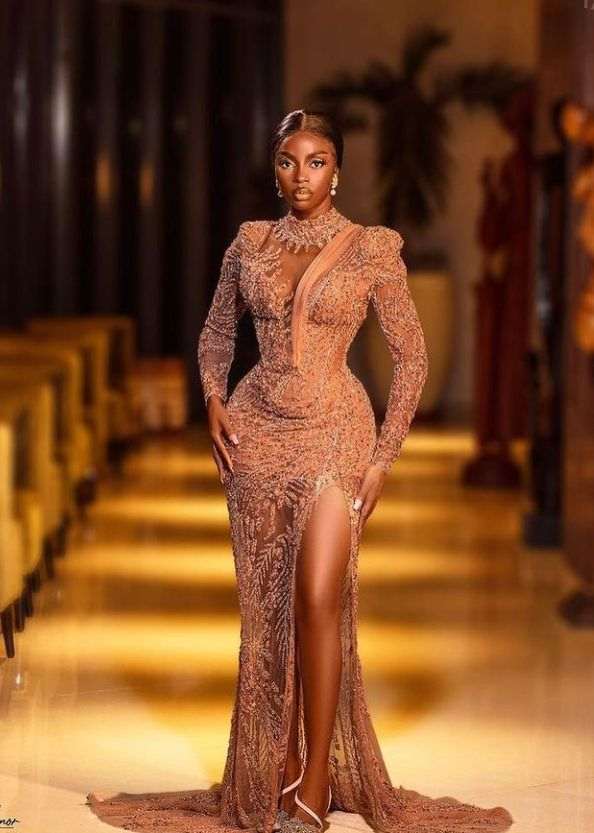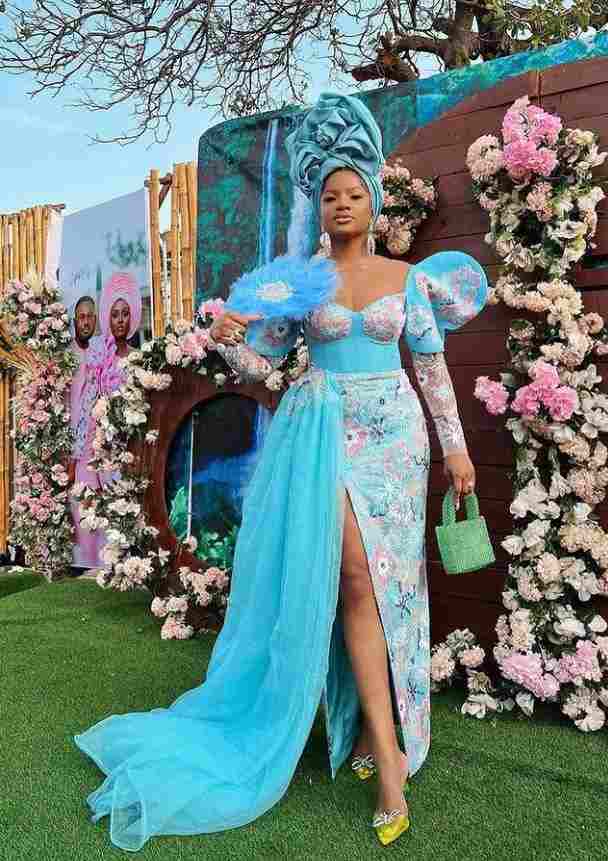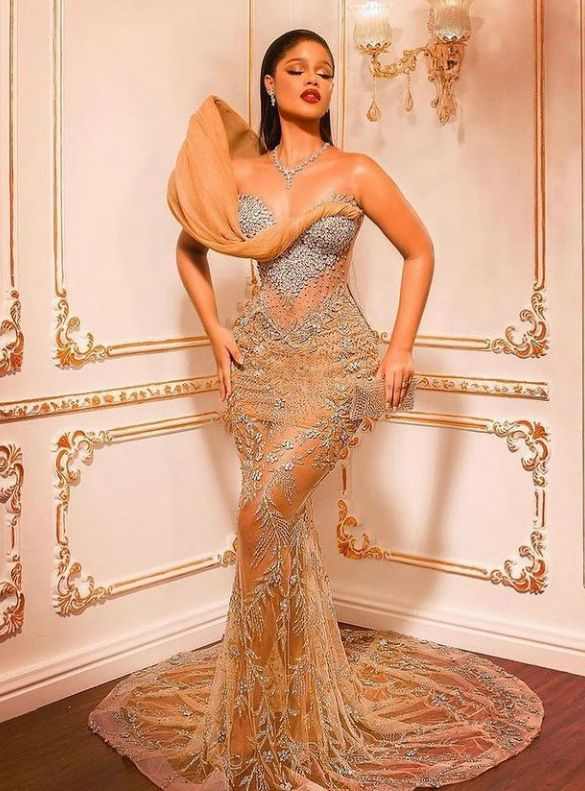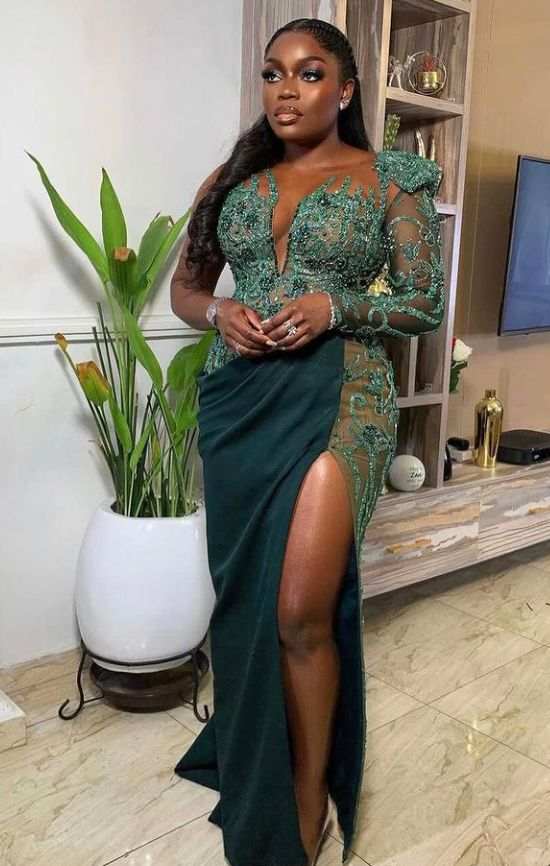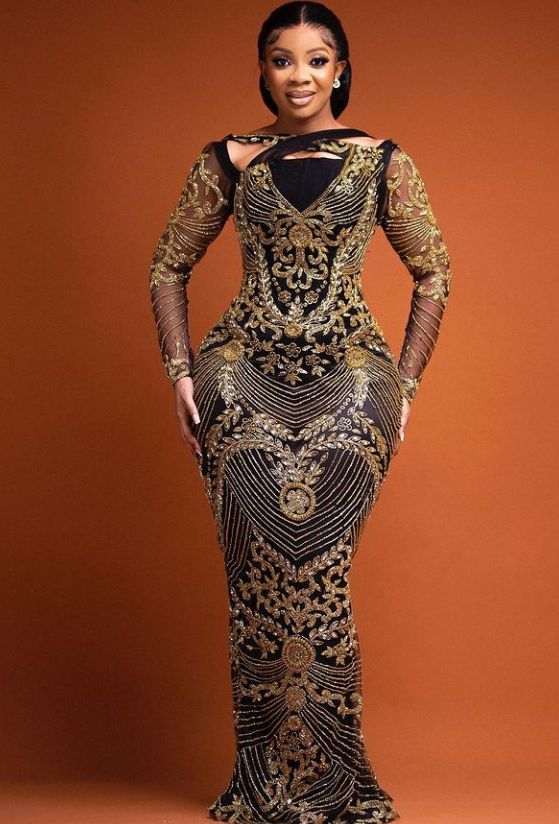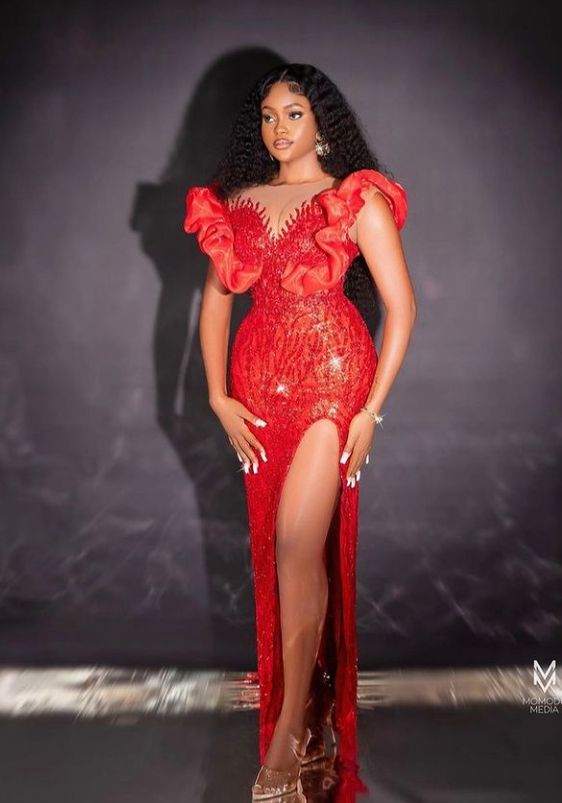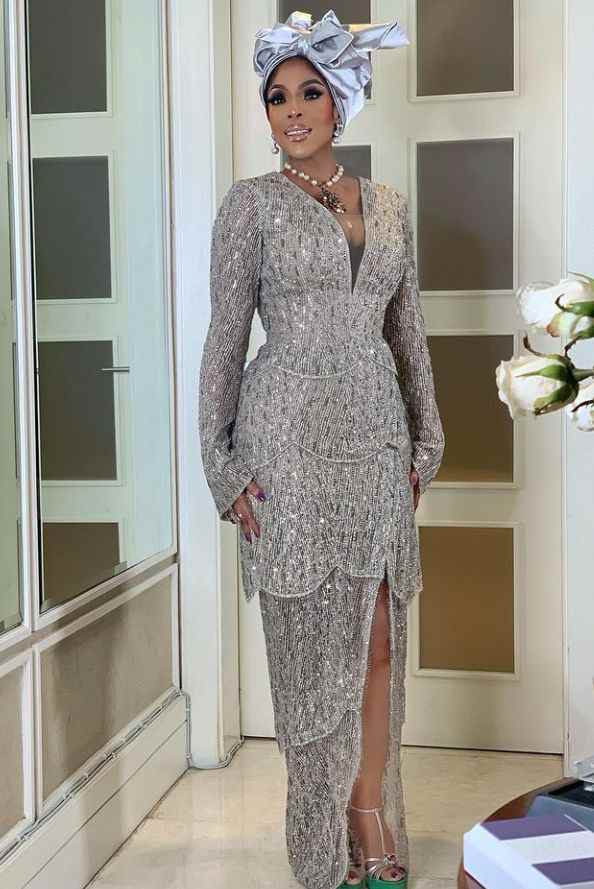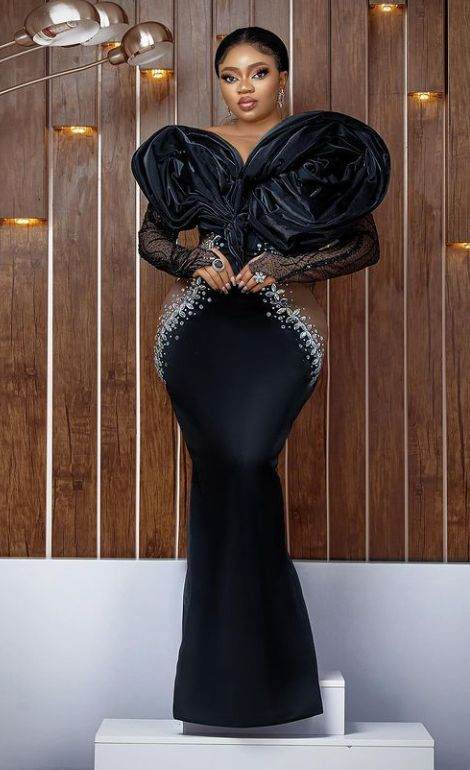 If you don't like straight cut gowns or skirts, you can go for flare or fishtail dress styles. Dress the way that you want to be addressed to that occasion. After making your choice, don't forget to give it to a good fashion designer that will give you exactly what you want.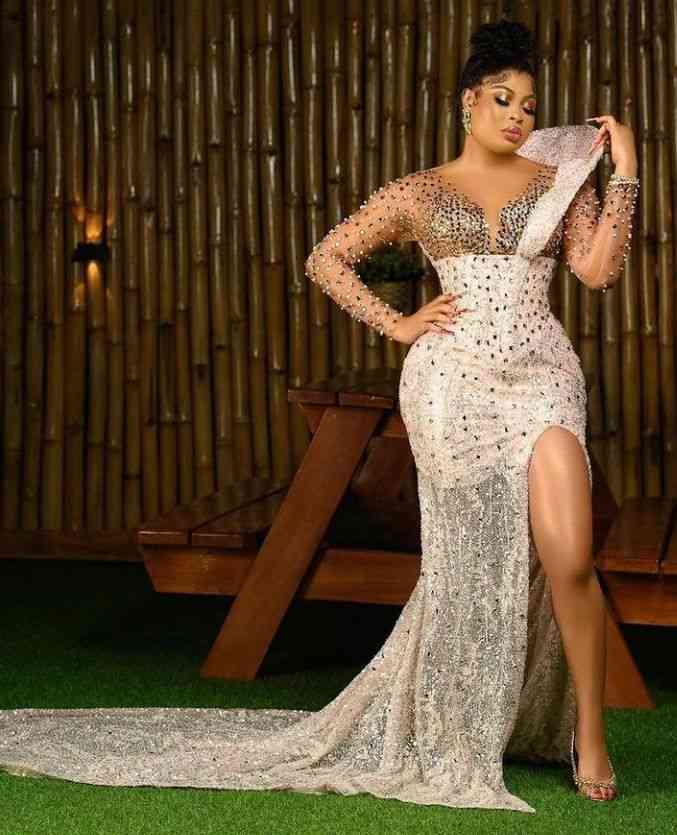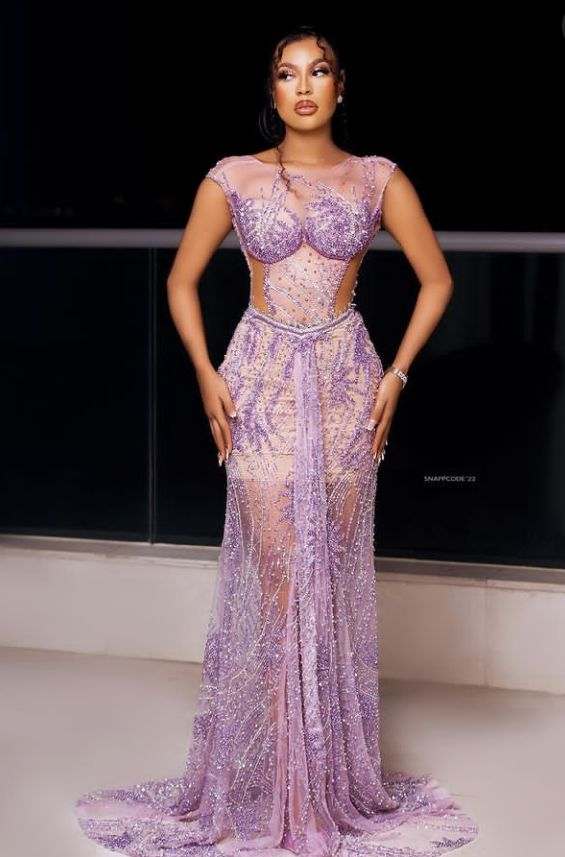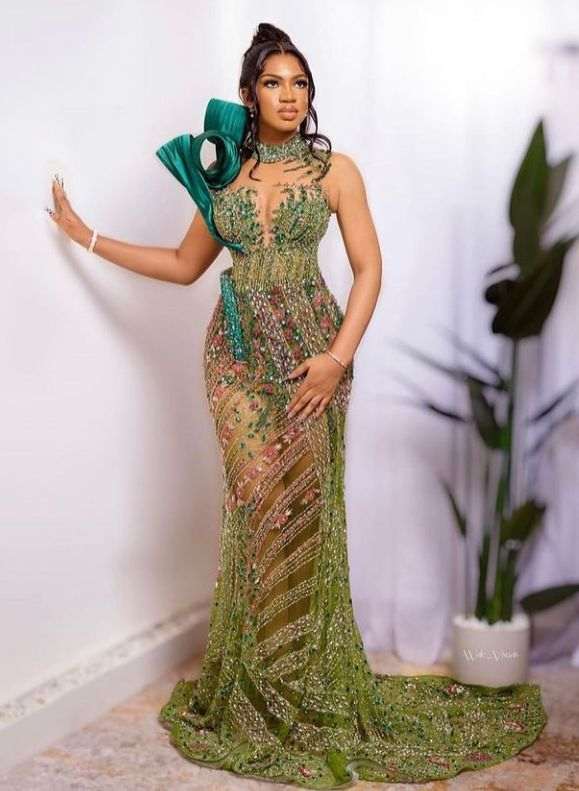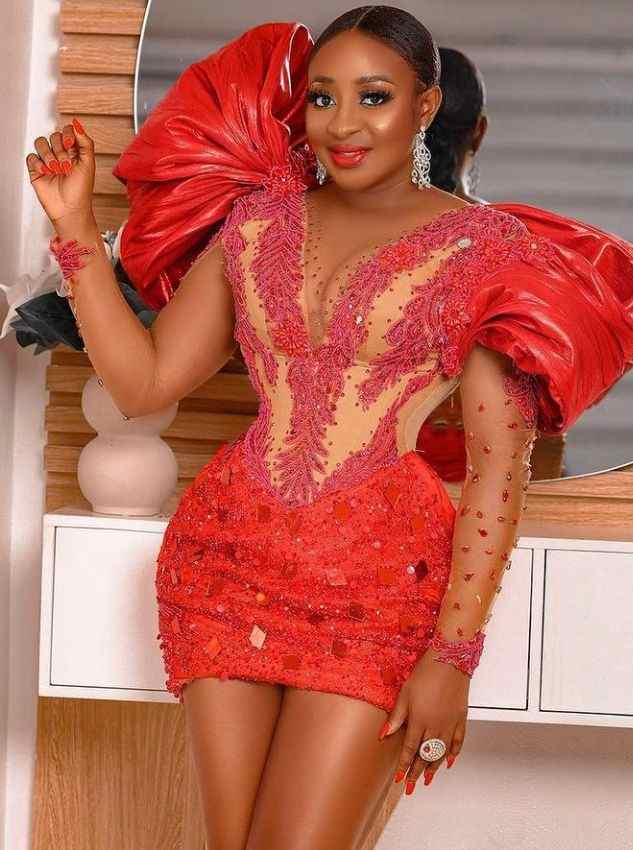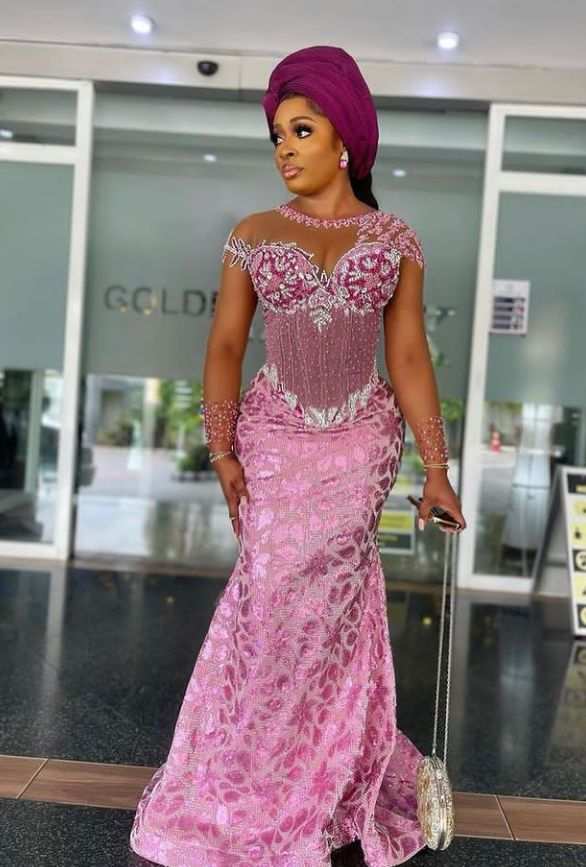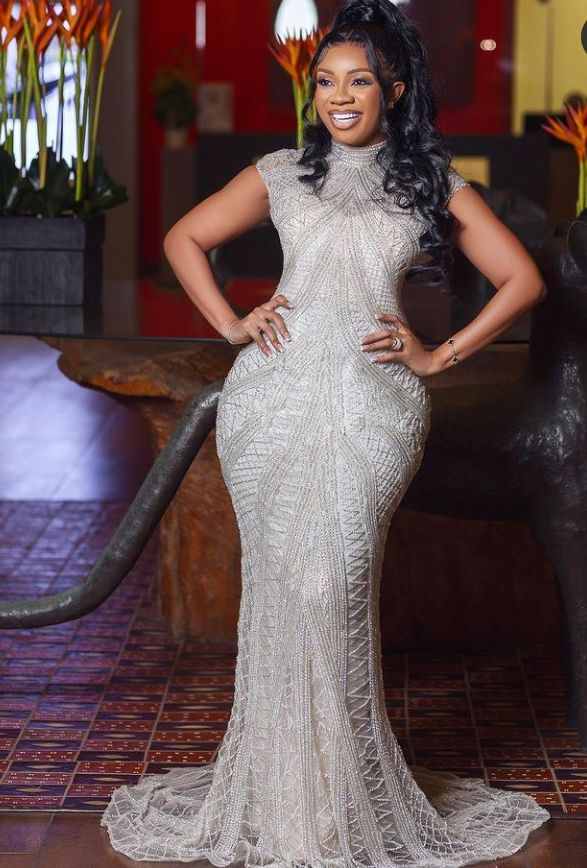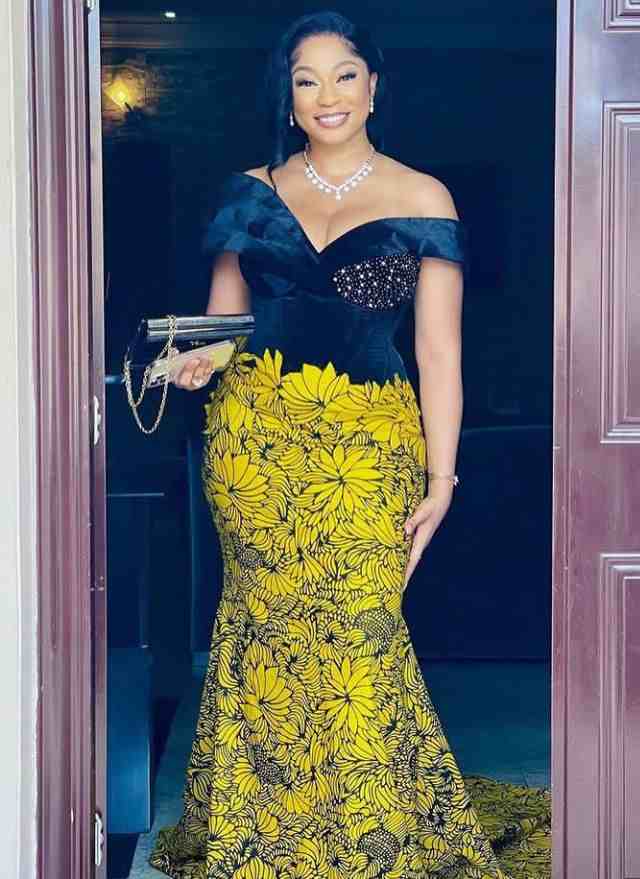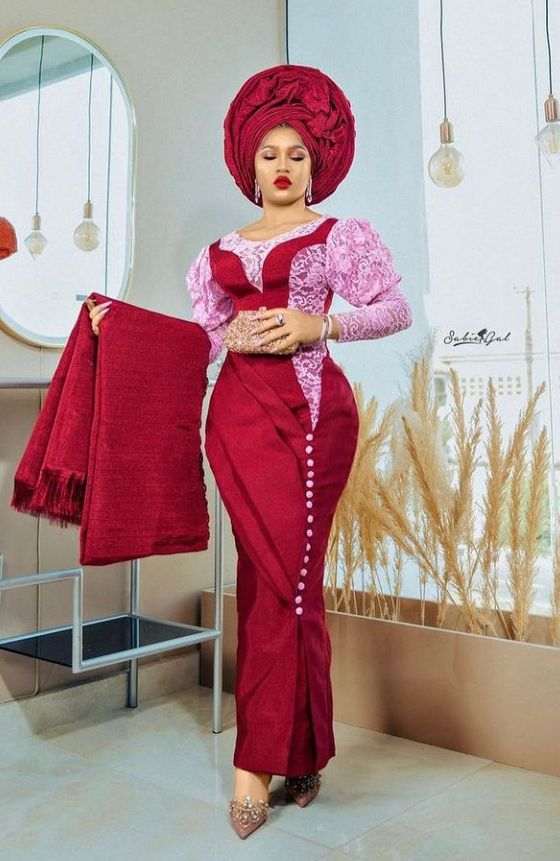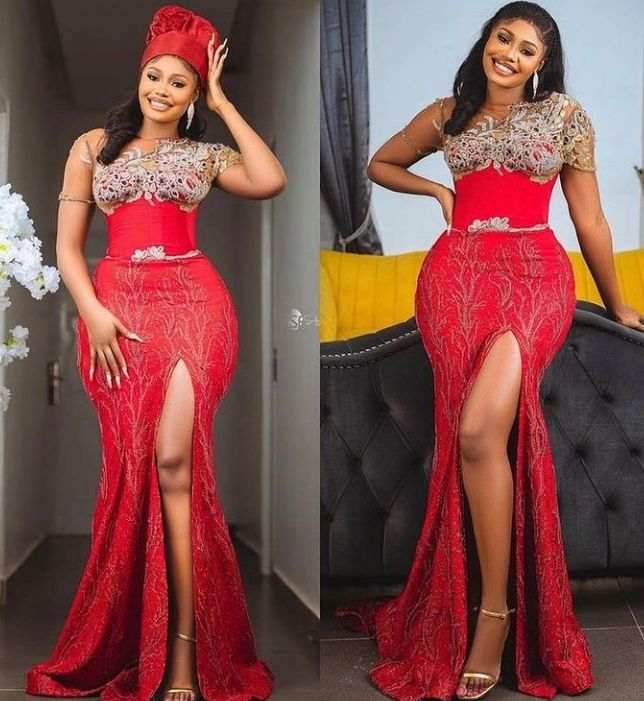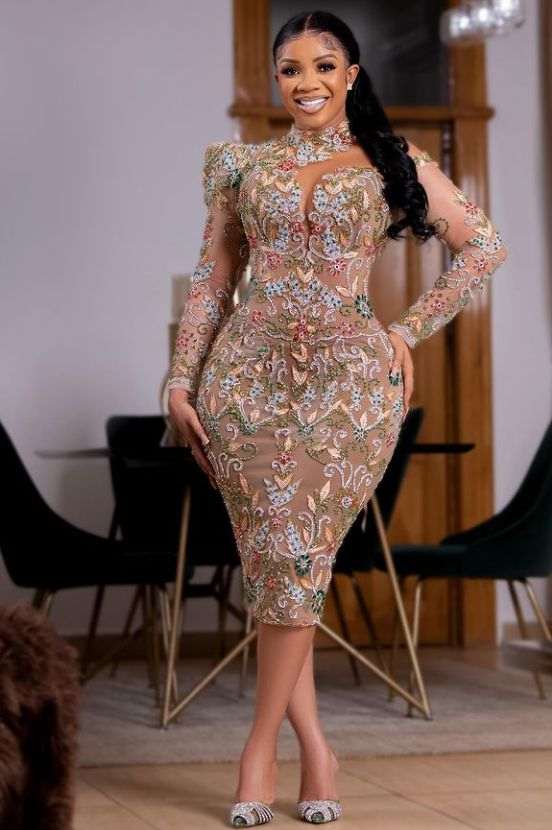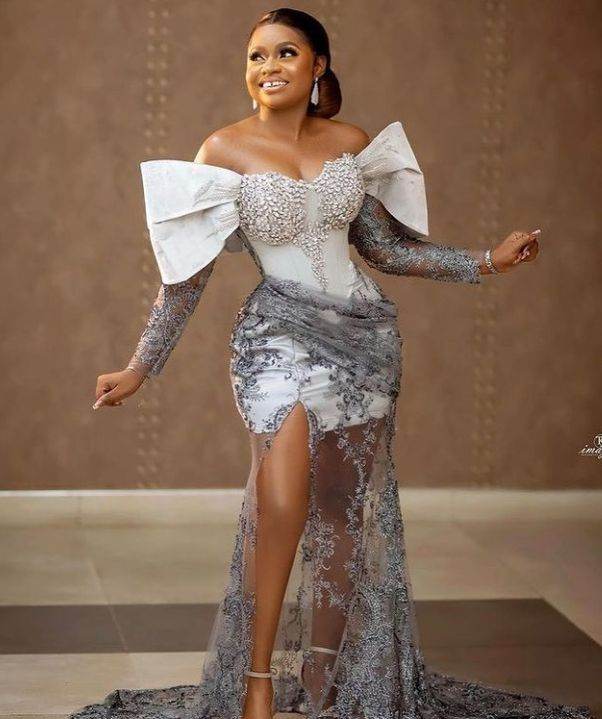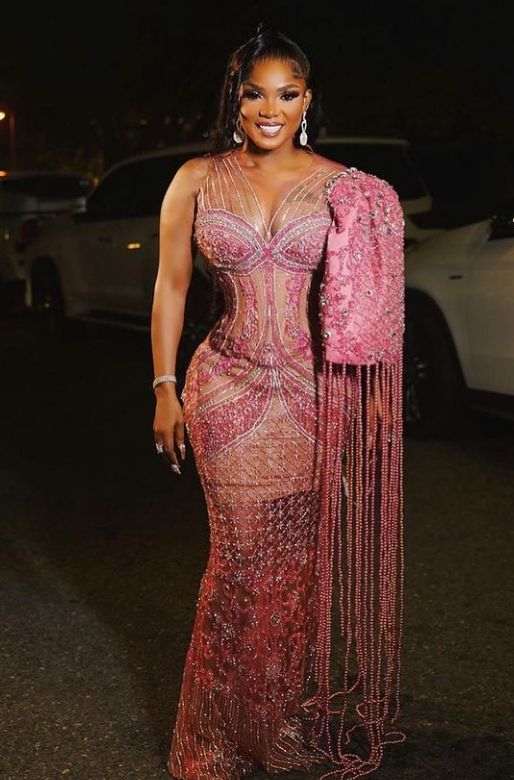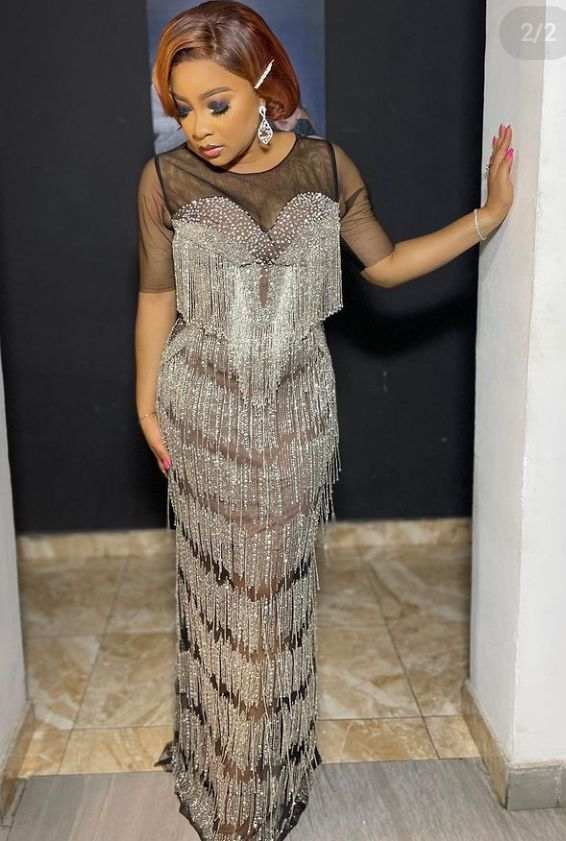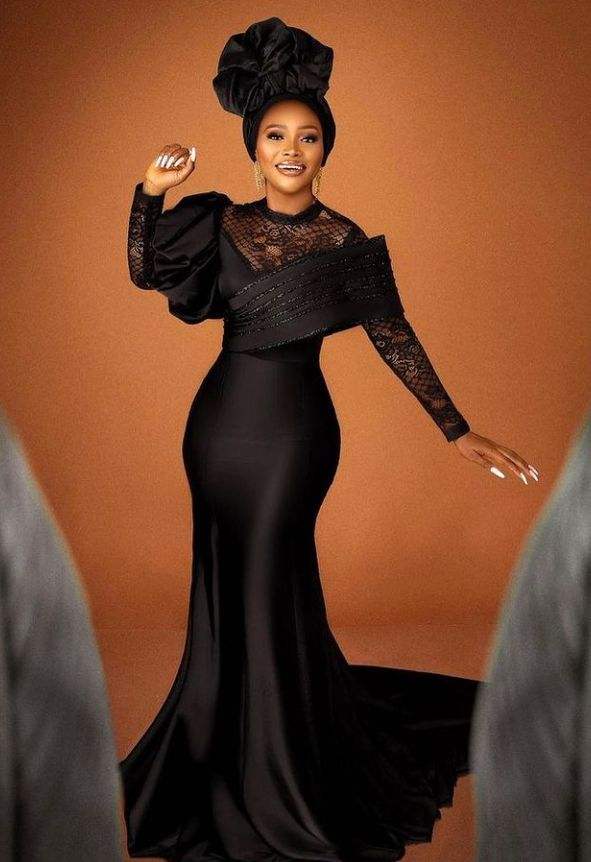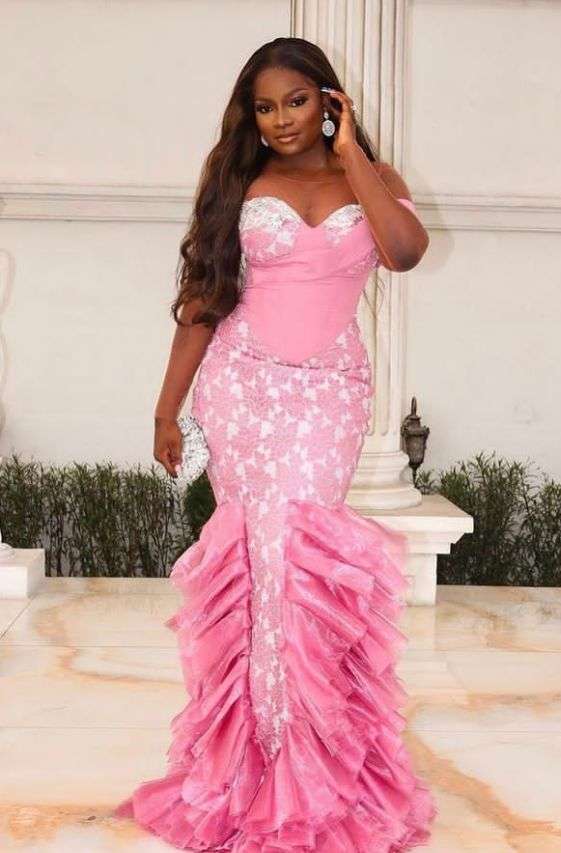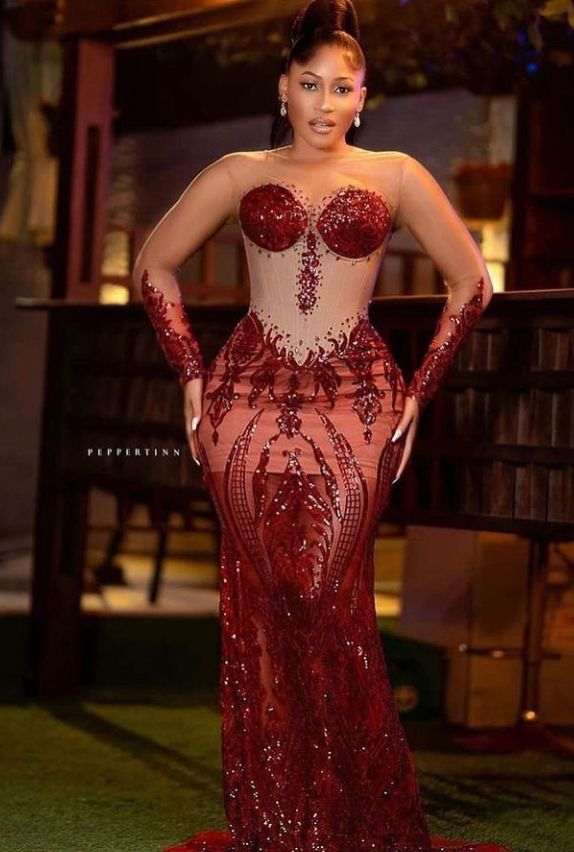 How do you see our collections of Latest Owambe Styles for wedding? Keep visiting because we will keep you updated!
Also See; 40+ Latest Asoebi Styles for Wedding
50+ Latest Nigerian Lace Styles and Designs for Ladies