Grey braids looks so stylish, the hairstyle is for both the young and the old that is why it never stops trending. Grey braid hairstyle looks great on both ladies with light skin and dark skin. If you already have a grey hair color, then, you can achieve this braiding style by adding a grey color extension to the braiding or simply braid with your natural hair.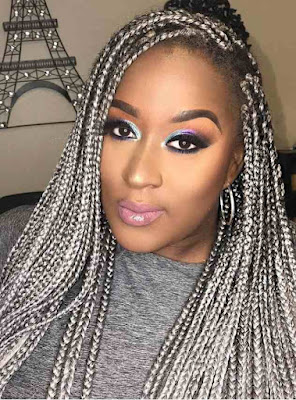 Sharondalove/Instagram
Grey hairstyles comes in various shades such as ombre, silver and gold and can be styled in various ways too. The popular styles that black ladies are not joking with are box braids, Knotless braids, All back weave and so many other admirable styles.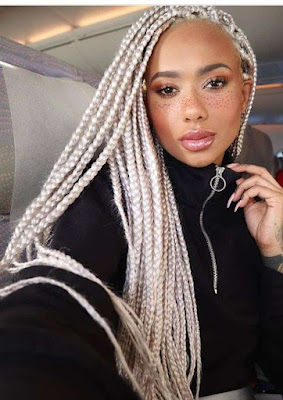 Melaninhairstyles/Instagram
If you want to tone down that greyness in your hair or extension, you can add a black extension or attachment, ombre grey can also give you what you want.
Grey Braid Styles for Ladies that you should try this season
1.  Long Box Braids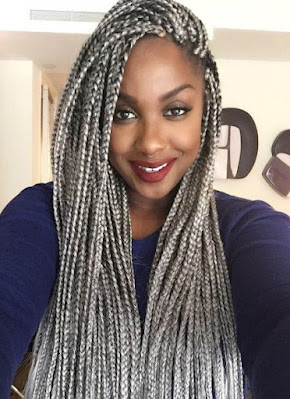 Jessicalsmall/Instagram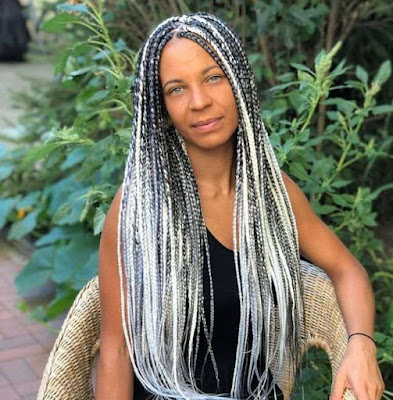 Noismhairculture/Instagram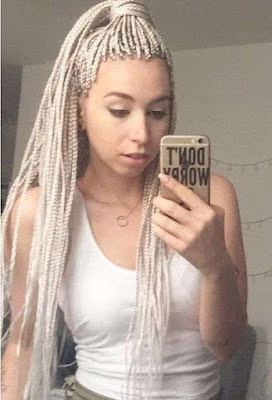 Mitziohh/Instagram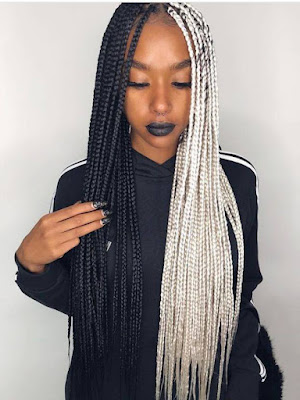 Dopeheadcartel/Instagram
Long braids gives you a fuller and beautiful look. Leaving it as free flowing makes it look classy. You can style it as a side swept, center parted or all back, it will still give you a cool look.
2. Weave Hairstyles with grey color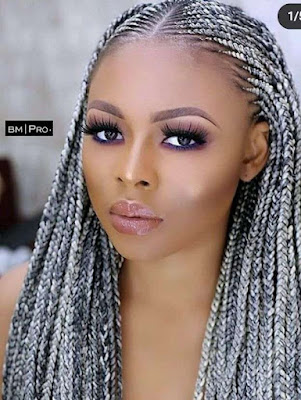 Braidsandko/Instagram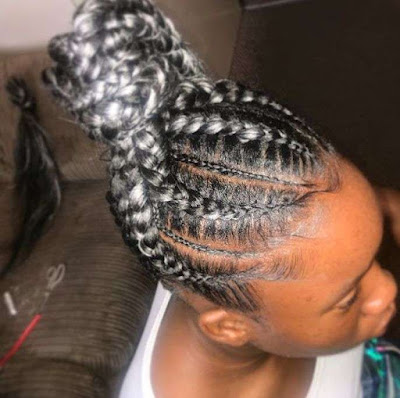 _touchedbyangell/Instagram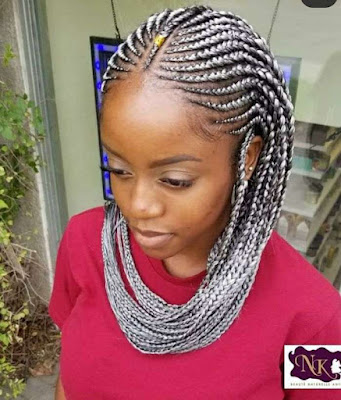 Braidsandko/Instagram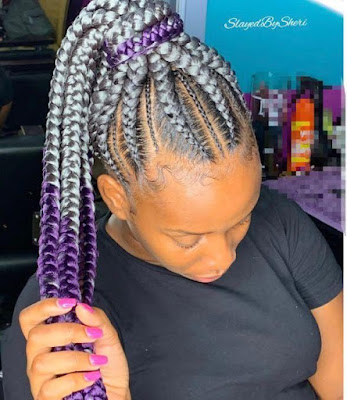 Slayedbysheri/Instagram
You can still make your weave Hairstyles with this color. Tribal braids styles and other weave Hairstyles also makes bold statement when styled with this color.
3. Box and Knotless braids with upper bun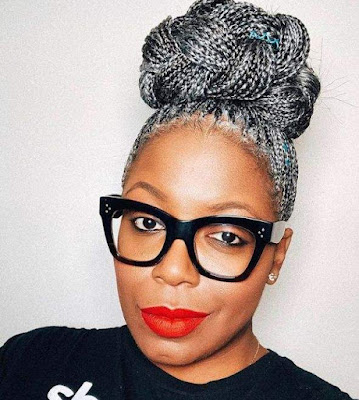 Latchednhooked/Instagram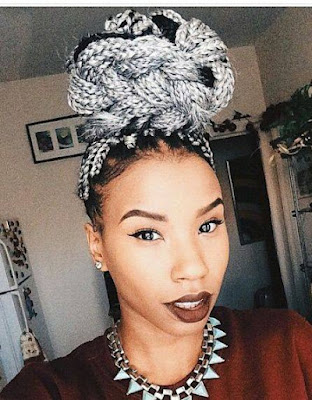 Dye2bnatural/Instagram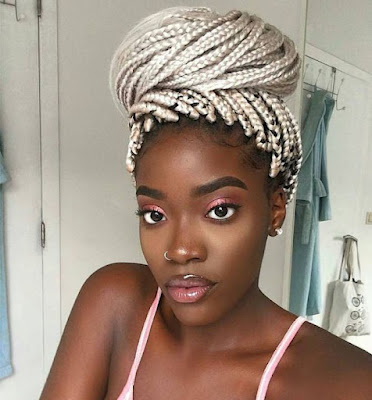 Melaninhairstyles/Instagram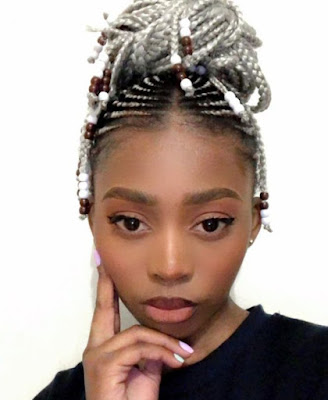 Rang_phooko/Instagram
Wrapping it up as a bun gives you a stunning look. Grey braids gives a beautiful look when styled this way because of its attractive color.
4. Faux locs on grey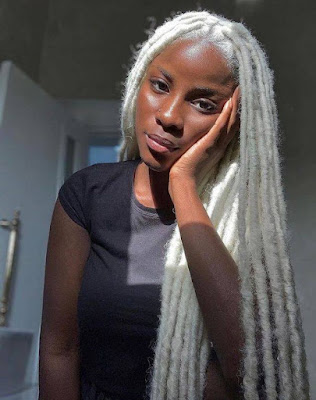 Braidsgang/Instagram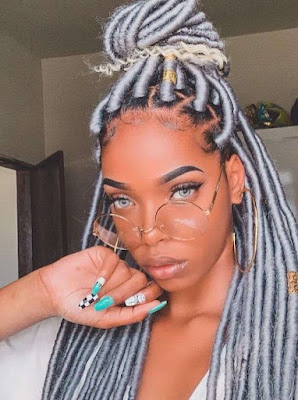 Myhairshopuk/Instagram

Get that amazing faux locs in grey shade. You can combine it with other colors or leave it as a monochrome.
5. Short Braided hairstyles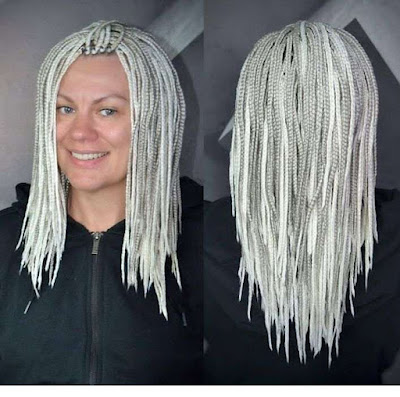 Hair_mdfction/Instagram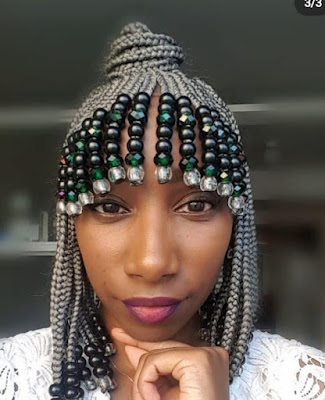 Justbraids_sa/Instagram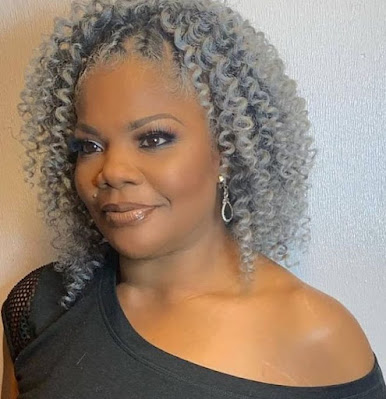 Melaninhairstyles/Instagram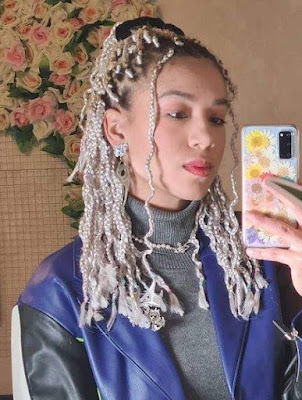 F._mg/Instagram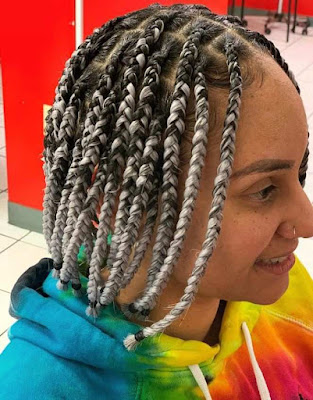 Stylesbyerina/Instagram
If you are a lover of short braids, then you can express your style with this color. You can add loose curls to the Short braids for a glamorous life.
6. Messy goddess braids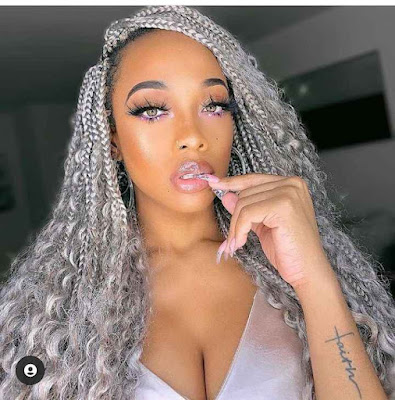 Melaninhairstyles/Instagram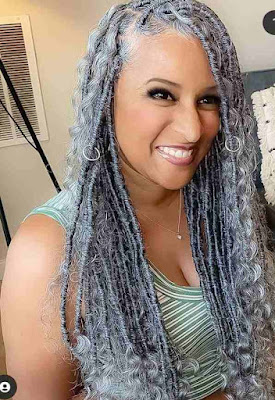 Blushblinx_happyplans/Instagram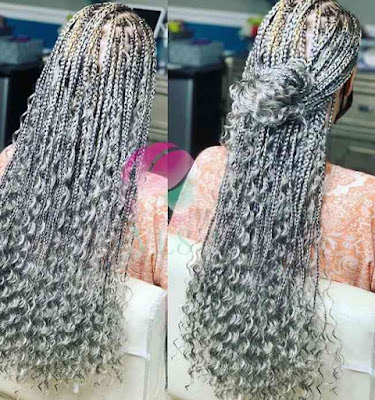 Vlshairdesign/Instagram
This is a beautiful color for messy braids.
7. Half up half down braid styles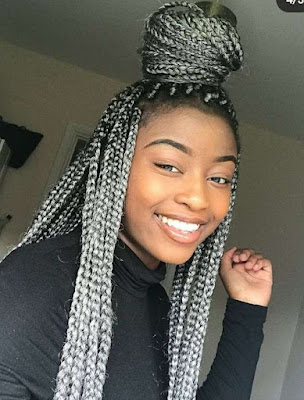 Braidsandko/Instagram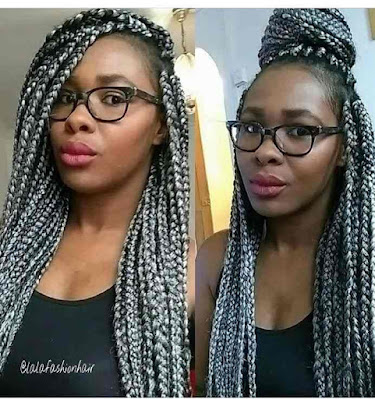 Mynaturalhairisdope/Instagram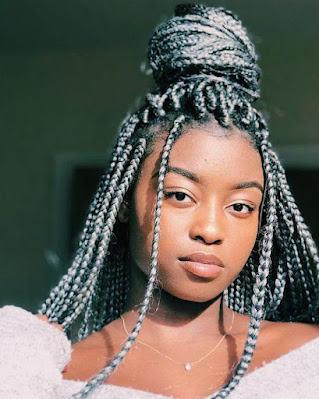 Ceeceelu_/Instagram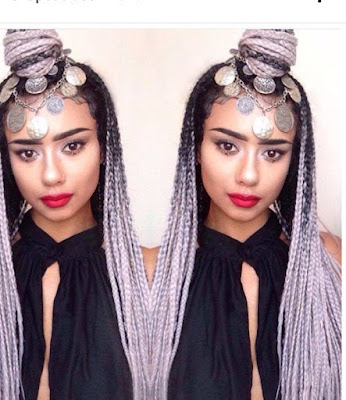 Pocacuntas/Instagram
This hairstyle is stylish and a great fit for parties. Ombre grey will give you an awesome look on this style.
8. Twisted Grey Braids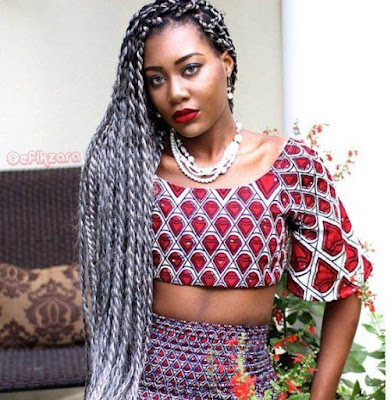 Efikzara/Instagram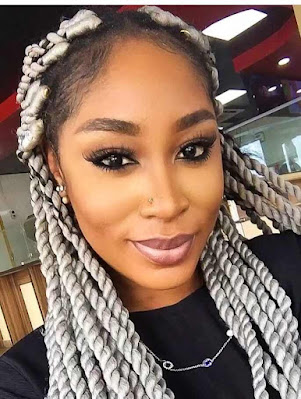 Oby.io/Instagram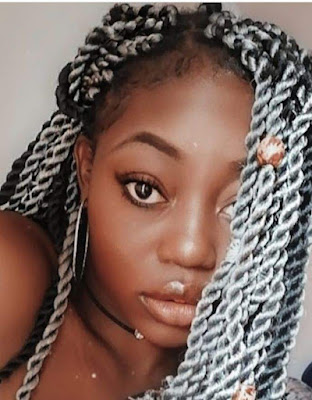 Dankie02/Instagram
Just like you have other twist hairstyles, this color will give you a gorgeous look on this style.
Other Beautiful Styles from our collections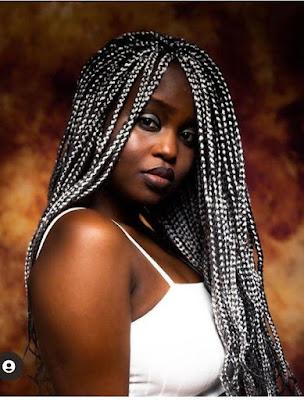 _jas_/Instagram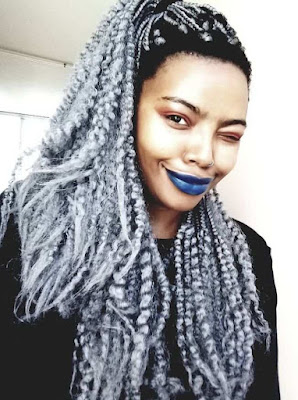 Queen_finxa/Instagram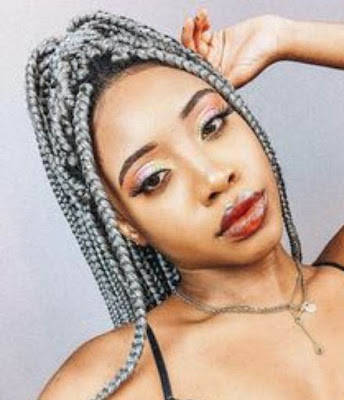 Ohwge/Instagram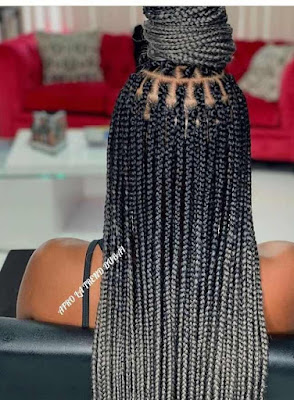 Afro_la_trend_dubai/Instagram
Afrotombamento/Instagram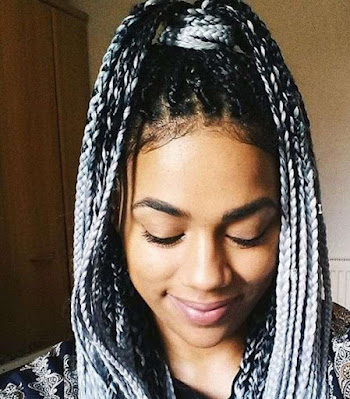 Thelondoncurls/Instagram
How do you see our collections of grey braids styles that you should try this season? Keep visiting because we will keep you updated!

Also See;  Black and Blonde Box Braids