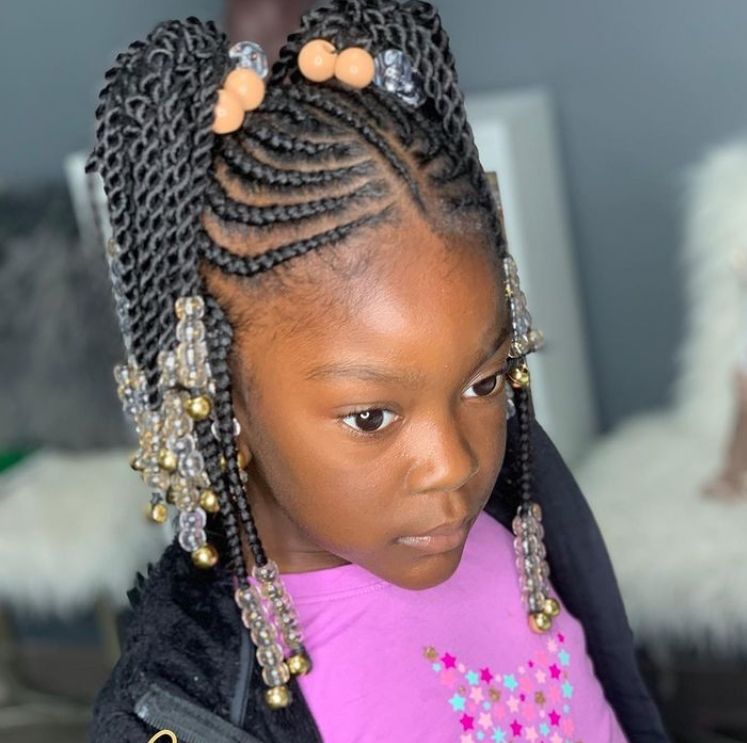 blessitbethehandsllc/Instagram
Your girl deserves the best, she needs to be treated like a Princess, therefore use these little black girl braided hairstyles to give her that special treat that she deserves. Black girls have awesome hair styles that looks good on them irrespective of their face shapes. When making your choice, also look for a good hairstylist that will give you exactly what you want because black girl hairstyle braids looks beautiful when properly done.

1. Fulani short braid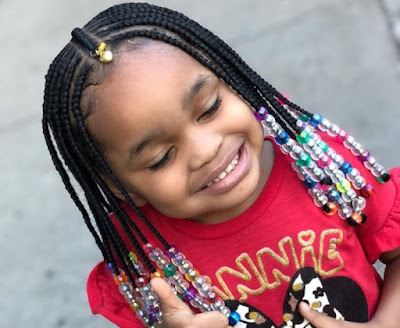 braids.beads.beyond/Instagram
This style is among the styles that makes little girls looks beautiful. It features a centre parting with a weaving in between the parting. The beads attached to this braid gave it's stunning look.
2. Triangular Parting with loose braids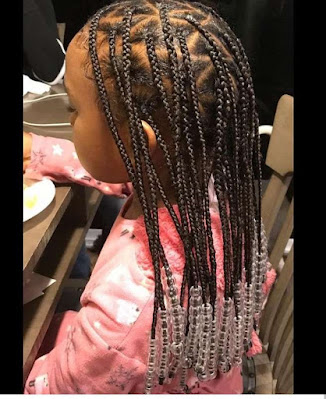 hairbyciadmv/Instagram
Considering that protective hairstyle for your kid? Then, give this hairstyle a try. Your little girl will have the maximum comfort that she requires with this hairstyle and moreover, you can style or pack it any style that you desire.
3. Side swept weaving with centre weave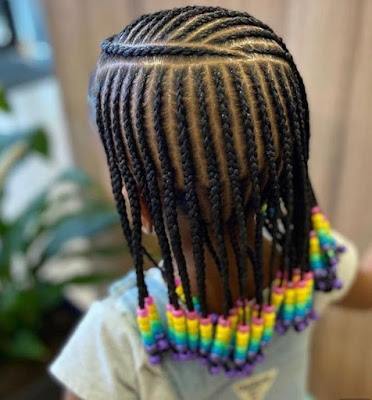 noutyfancybraids/Instagram
Side swept hairstyles keeps the braid away from your little girl face. It looks stunning with a neat weave. Your little girl will surely like this hairstyle.
4. C-curve parting with side swept braids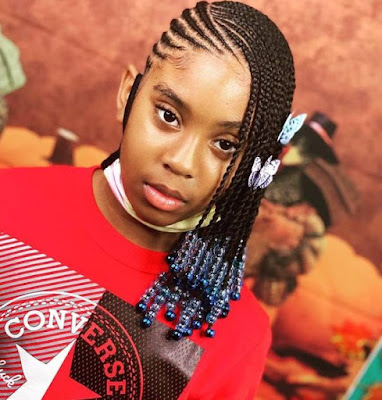 chanstouch_/Instagram
Make your daughter's hairstyle to look stylish and don't stick to a particular hairstyle. C-curve parting gives your child a pretty look. Side swept weaving is becoming popular among kid's hairstyle because of it's unique look.
5. Tiny side parted weaving curly ends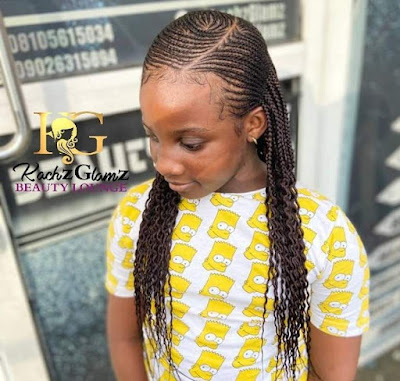 kachzglamz/Instagram
Tiny weaving suits little girls of all face shapes. When you are choosing this hairstyle for your kid, also look for a good hairstylist that will give you exactly what you want.
6.  Short ponytail hairstyle for little black girl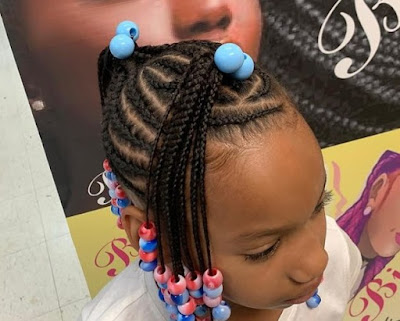 bintouafricanhairbraids/Instagram

 Ponytail is among the popular hairstyles for black girls. This hairstyle fits all girls irrespective of their age. It can be rocked to school, birthday party and other occasions.
7. Gel hairstyling with braided bun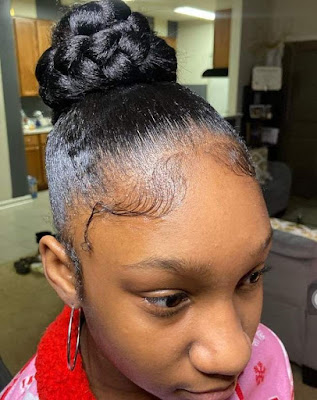 myko_myko/Instagram
Gel hairstyling is also a beautiful style for little kids. Consider this hairstyle when your child wants to be a little bride. It can also be rocked to other occasions. The braided bun gave it a gray look.
8.  Bohemian feed in braid with ponytails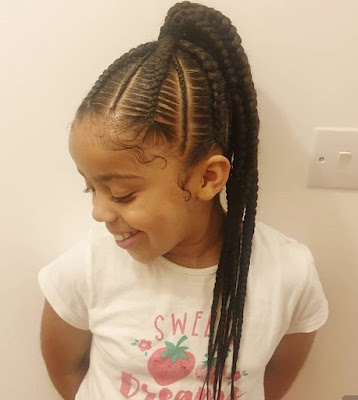 signedbyliah/Instagram

Feed in braid hairstyles looks good on kids as well as adults. One of the things that I like most about this hairstyle is that you can rock it together with your girl.
9.  Fishbone hairstyle on short  natural hair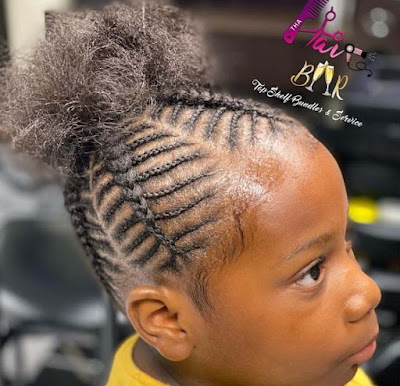 -thehairbar/Instagram
No need of buying an attachment, you try this hairstyle on your child short natural hair. This hairstyle looks beautiful and also will last long.
10. Block braids with double bun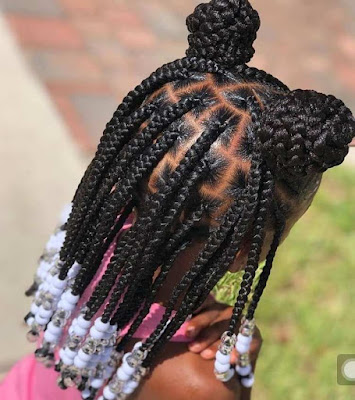 justbraidsinfo/Instagram

 Block braids is also among the protective hairstyle for your girl. The double bun gave it a classy and more beautiful look. You can also style it any other way that you like.

11. Big weaving with attached short twisted crotchet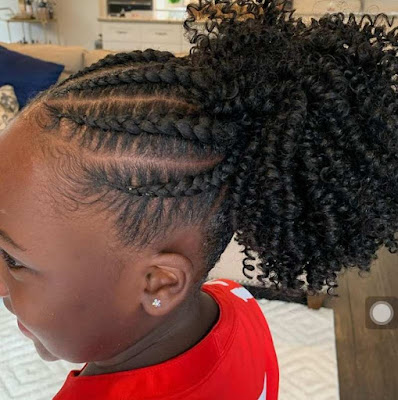 braidedupgi/Instagram
Give your little girl a fuller and bold look with this hairstyle. The twisted crotchet makes this hairstyle a must try for every little girl.

12.  Stylish braided crown for black little girls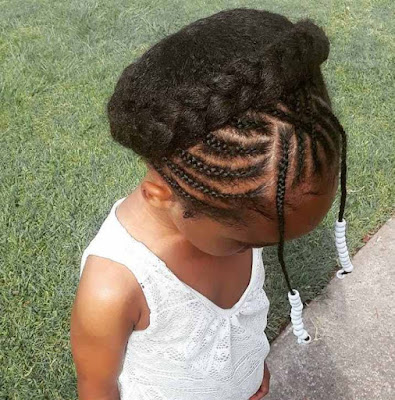 Christie_love1986/Instagram
Give your kid a special treat with this hairstyle. It gives her a princess look while also making her to stand out from the crowd.
13. Three layered tiny weaving with long ponytail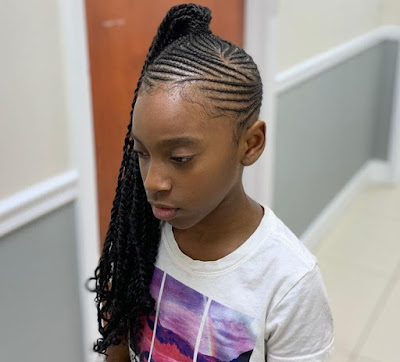 lavishbeauty_braids/Instagram
Aside short ponytail, long ponytail is also another adorable hairstyle that your girl should try. When possible, make it to have a curly end. It gives your kid a bold and confident look.
14. Triangular parted feed in braids for girls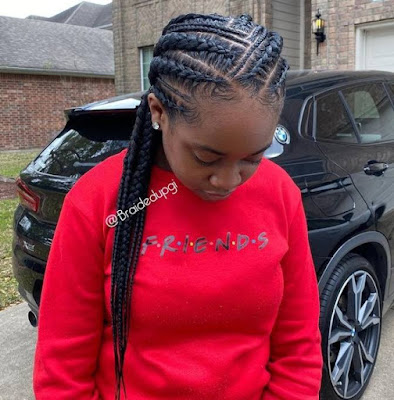 braidedupgi/Instagram
The triangular parting gave this feed in braids a unique and stunning look. Suitable for girls of all ages and can be achieved mostly on well relaxed hair.
15. Zigzag braids with upper bun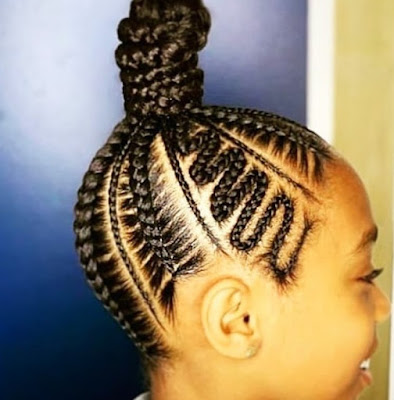 braidedby.lau/Instagram
So stylish and beautiful. Your girl is special, therefore make her this special hairstyle and know whether she will not always like to make it.

16.Crotchet box braid with double bun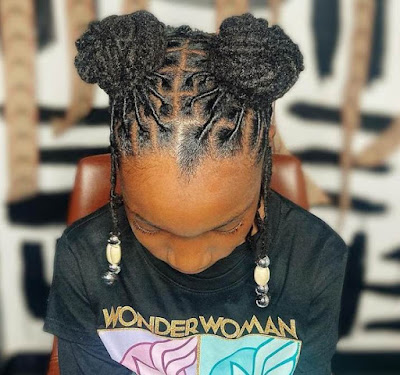 c8mron/Instagram
Unlike any other braiding style, crotchet braiding hides your girl's natural hair. You can style it any other way that you like.

17. Single braids with curly ends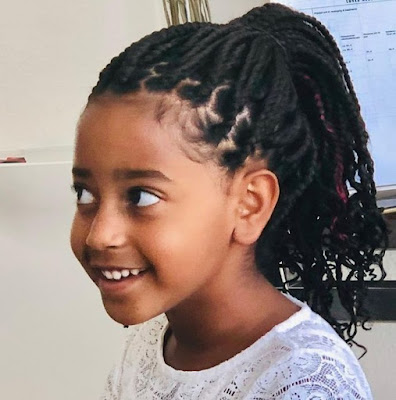 curl.society/Instagram
This hairstyle also gives your kid a fuller look. It can be rocked to school, parties and other occasions. One of the most attractive feature of this hairstyle is that it lasts longer and can also be styled in different ways.
18. Beautiful weaving with fancy beads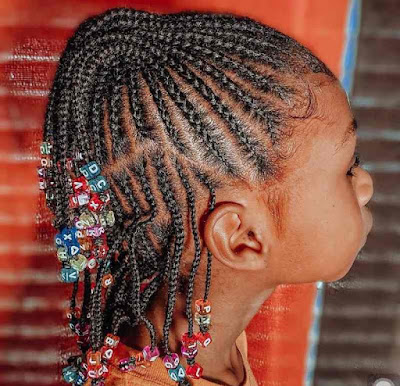 amberfritzhair/Instagram
This hairstyle has two layers or steps in the back. The fancy beads used in attaching to the end of the weaving gave it a stunning look.

19. Single ponytail weaving for girls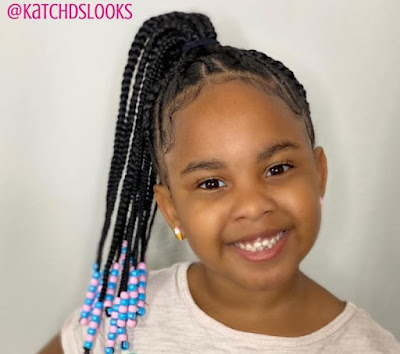 katchdslooks/Instagram
This hairstyle suits girls with round face but you can also try it on other face shapes. Gives your girl a charming and cute look.
20. Single twisted crotchet for little black girls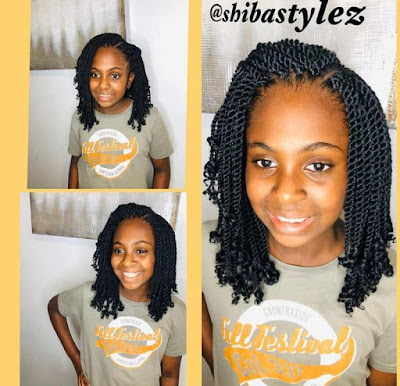 shibastylez/Instagram
Crotchet twists comes in different types and that's why you need to be careful when making a choice for your girl. Always look for a light weight crotchet and style it appropriately so that she will be comfortable with it just like the style above.
21. Stylish side swept weaving on natural short hair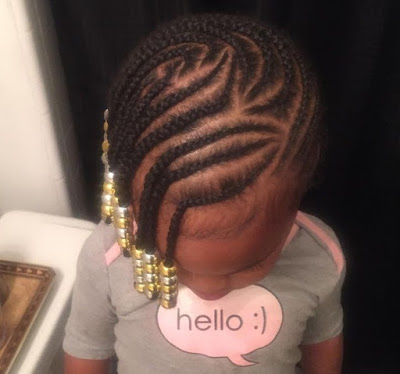 slayyedbynae/Instagram
Beautiful hairstyles can also be achieved on natural hair. All it takes is for you to find a good hairstylist that will give you exactly what you want.

22. Big Ghana weaving hairstyle with double bun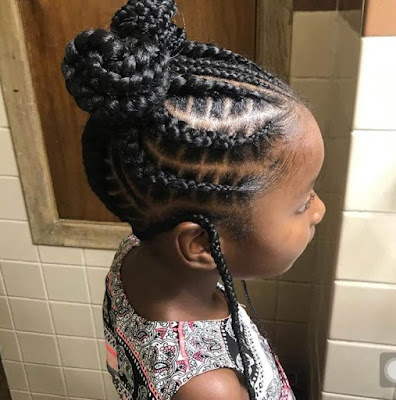 Indigenous_queens_el/Instagram
Ghana weaving is not only for adults, but also for little girls too. When you mix it up with tiny weaving, it gives you an awesome look.
23. Side swept weaving with upper bun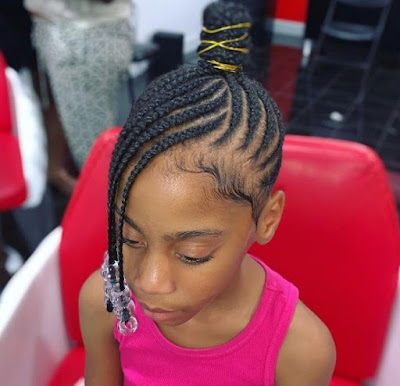 beautybyrosepetals/Instagram
As stylish as  it looks, this style will look great on your kid. So cool and nice for all occasions.

24. Beautiful long weaving for girls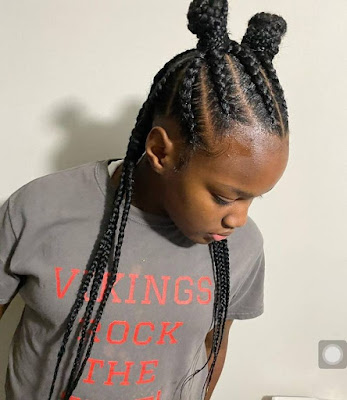 Xomycoils/Instagram

Choose the right hairstyle for your kid. Find out what she likes and give it to her the way that she wants it. Long weaving is for senior girls, make it stylish by adding upper bun.
How do you see our collections of little black girl braided hairstyles? Keep visiting because we will keep you updated!
Also See;  Braiding Styles for Little Girls With Beads
Latest Ponytail Hairstyles for Black Women