Relationship blogger, Okoro Blessing Nkiruka, who became more popular after she shared a house which she built to mark her 30th birthday on her Instagram page, which further investigation proved that the house does not belong to her but rather belonged to "Onyeze" a Chinese based businessman man.
After all the humiliation which she faced in the hands of Onyeze and her fans who were disappointed by her action, has shared 10 things which she learnt in the Month of May, which was the month of her birthday and also the Month that the incidence took place.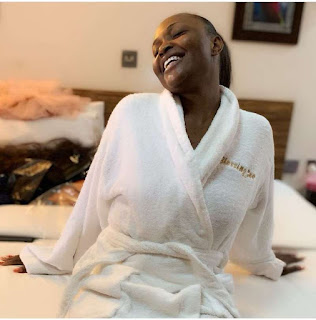 See what she learnt;

1. Private life is a peaceful life

2. Keep your achievements private, share only your dreams

3. Not everyone who follows you loves you, and many who don't follow you can still love you.

4. Too many witches and wizards here they no longer live in shrines, they are here in media behind their keypad.

5. Nobody really cares about you, they just get entertained.

6. I learnt never to express or prove my point to anyone again, I live with my truth.

7. I learn to inspire people and give people more because more people needs help.

8. I learnt to pray, pray so hard and start going to church🙏😁.

9. I learnt to speak less, act more, never to take people's words personal, I rather block them from my space.

10. Finally, I also learnt how to cry, fear and talk to myself to forgive, forget and move on because Nkiruka……..